Welcome to a world of adventure and surprises on your honeymoon! Whether you're looking for something thrilling or serene, wild and romantic, we have endless possibilities. From taking an unexpected road trip in the countryside to unforgettable outdoor experiences under star-filled skies, there is no limit to what can be done when it comes time for newlyweds to embark on their unique journey together.
We will guide you through ideas that range from fun activities such as unique spa treatments, water sports excursions, and exploring national parks – all guaranteed to spark new passions along the way. The perfect opportunity awaits – so let's start planning crazy things to do on your honeymoon!
1. Plan a Road Trip
Planning a crazy honeymoon? Why not take a road trip and explore the wonders of North America? From quaint townlets to busy metropolia, there's something for everyone. Take in unique experiences like eating extraordinary cuisines from local restaurants or visiting iconic landmarks that you can only find along your travels.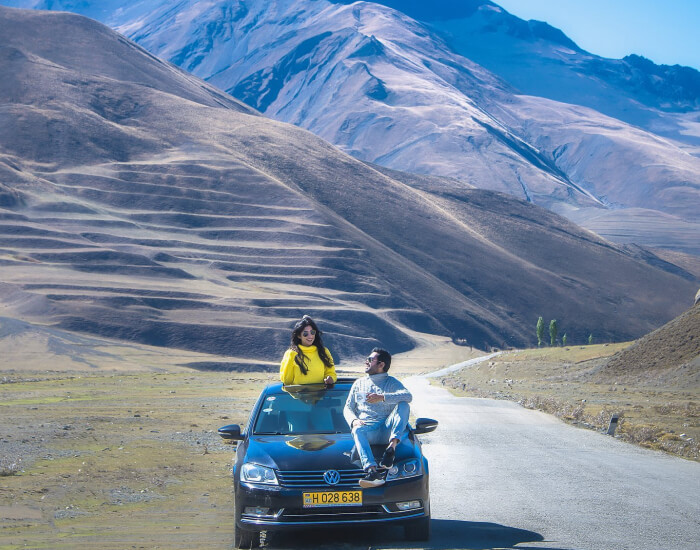 Be sure to try exciting activities such as camping under the stars, participating in adventurous water sports, or getting up close to nature by going on safari tours. And why not go crazy now and then – sky diving over a breathtaking landscape is guaranteed to take your breath away! Make memories together while discovering what this great region offers – plan your extraordinary journey today!
2. Hide a Gift in Your Room
Hide a gift in your room on honeymoon – it's one of the craziest things to do! It can be an unforgettable surprise for your significant other, creating memories that will last forever. This simple gesture speaks louder than words and adds an element of fun during such a special moment.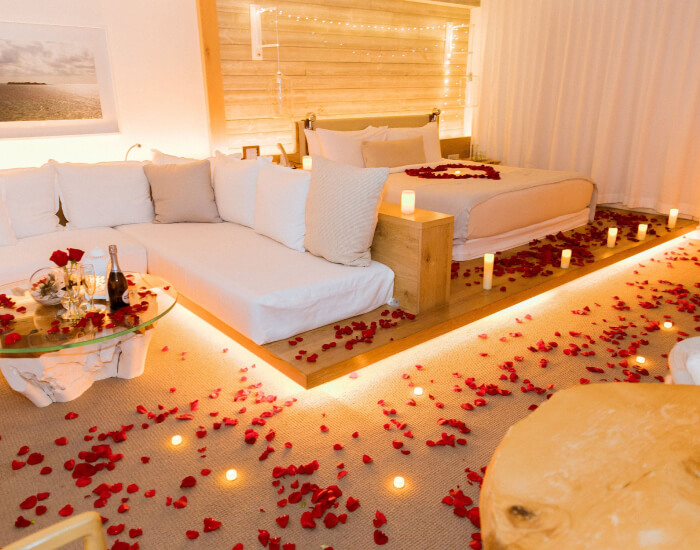 Don't just leave the present lying around – instead, hide it somewhere they won't expect it. You could place items inside or outside cabinets between mattresses, behind furniture, or even within drawers if possible. Think creatively so when they finally find it, there is lots of joy and giggles involved too! This is one of the best romantic things to do on your honeymoon.
RELATED: 20 Romantic Mini Moon Destination Ideas To Spread Love
3. Try Snorkeling
Try snorkeling on your honeymoon for a unique and unforgettable experience! Enjoy an up-close look at the beauty beneath the waves with this exciting activity. You will have access to crystal clear waters, abundant marine life, and beautiful coral reefs that will take your breath away. With its warm climate year-round, tropical paradise locations provide ideal spots for you to explore underwater wonders together as newlyweds.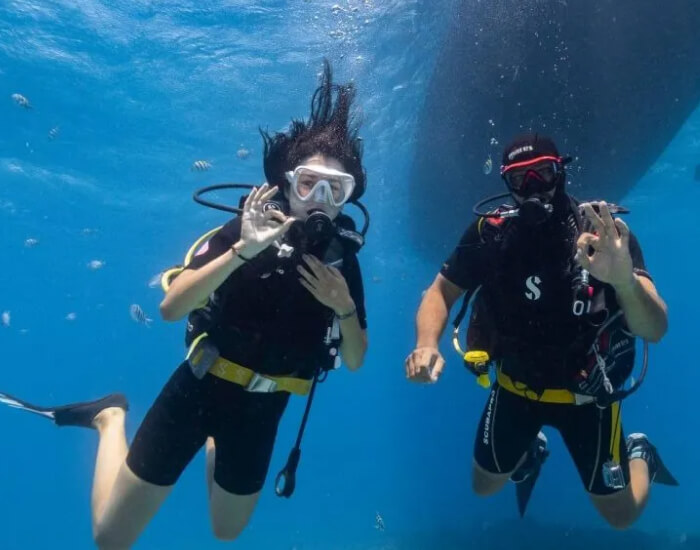 All necessary gear is provided by experienced guides who will help lead you through breathtaking sites during this once-in-a-lifetime opportunity. Have fun discovering new things about nature while making memories that last forever. Try snorkeling on your honeymoon trip!
Also See: Planning Honeymoon? Find The list of Exclusive Tips
4. Try your luck together in gambling
Are you and your partner looking for an adventurous and thrilling honeymoon? Then why not try your luck together in gambling? From classic casino games to various sports betting, plenty of opportunities are available these days. Whether it is a trip to Las Vegas or Macau, enjoying a gamble at one of their luxurious casinos is the perfect way to break away from routine life.
Or, if you're more comfortable staying in your room, wagering on international football leagues with online bookmakers could be just as exciting. Embarking on this unique form of entertainment will make your honeymoon memorable!
5. Go to a Spa
For an unforgettable honeymoon, why not treat yourselves to a spa day? Experienced massage therapists will ensure you and your partner complete relaxation. Enjoy specialized treatments tailored for couples, such as Swedish or hot stone massages and soothing facials, while sipping on herbal tea in the couple's suite.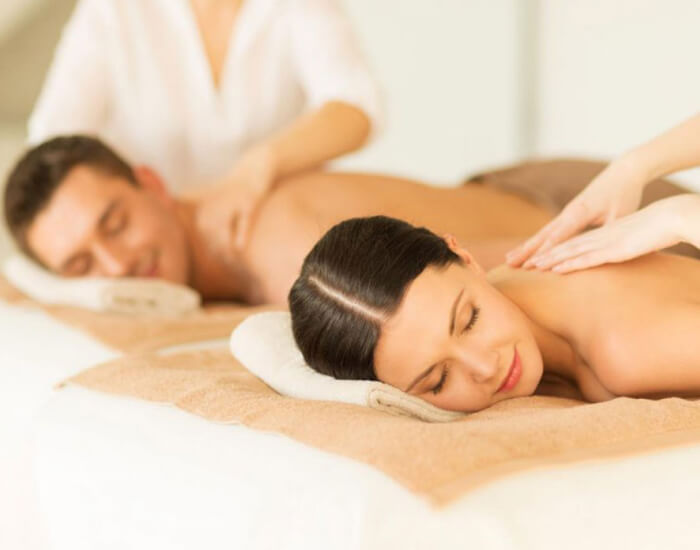 For the utmost extravagance, try signature body wraps together! Recharge your batteries after months of wedding planning and enjoy quality time reconnecting before beginning married life. A luxurious spa experience will make lasting memories that both partners can cherish forever. This is one of the unique romantic things to do on your honeymoon.
6. Candlelight Dinner
A candlelight dinner is the perfect way to celebrate your honeymoon and make it extra special. Enjoy a romantic evening of delicious food, calming music, and a captivating ambiance as you wine and dine with your loved one in style. Please choose from our wide selection of exquisite dishes that are guaranteed to bring out smiles to both faces!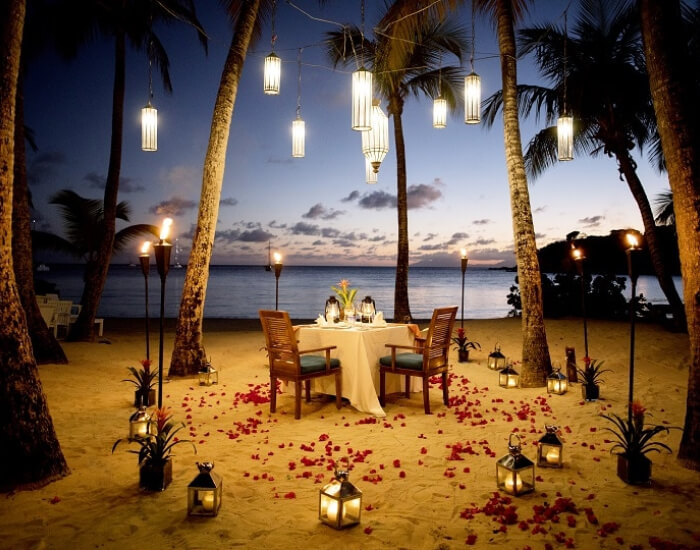 Make your trip unforgettable experiences throughout your stay with special activities like scenic hot air balloon rides or sailing/boating adventures at some of the most beautiful locations worldwide. Make this an opportunity to explore new places together while making unforgettable memories.
RELATED: Top 10 Popular Islands for Honeymoon
7. Go Dancing
Go dancing on your honeymoon for a fun yet romantic experience. Lose yourself in the music and find new ways to express yourselves as a couple through dance with no judgment from anyone else. You can have private lessons or go out into the nightlife of wherever you are visiting together, where you'll meet other couples doing just what you're doing: enjoying each other's company!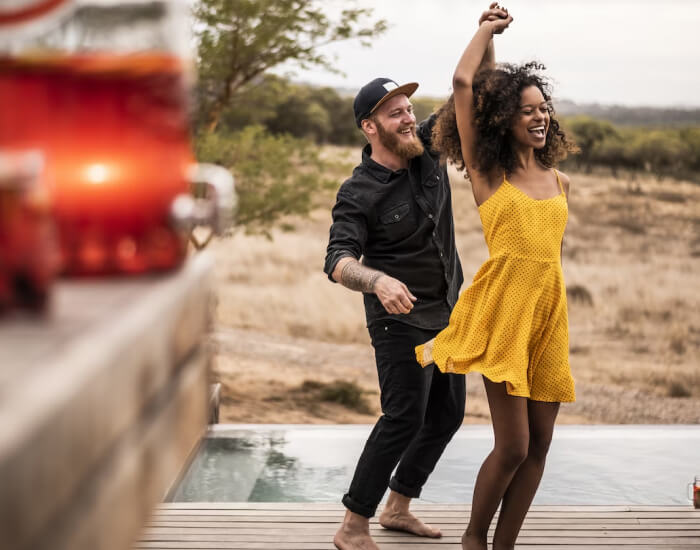 Try styles like salsa, tango, or even hip hop – there's something for everyone when it comes to embracing the wild joys of abandoning inhibitions during this special occasion. Plus, it is excellent exercise, too- so get moving! It's one of the ideal romantic things to do on your honeymoon.
8. Read or Listen to a Steamy Book
Treat your honeymoon to something special – a steamy book! Whether you prefer to read or listen, so many beautiful stories can spice up any romantic getaway. Immerse yourself in tales of adventure and passion as the two of you share an intimate moment.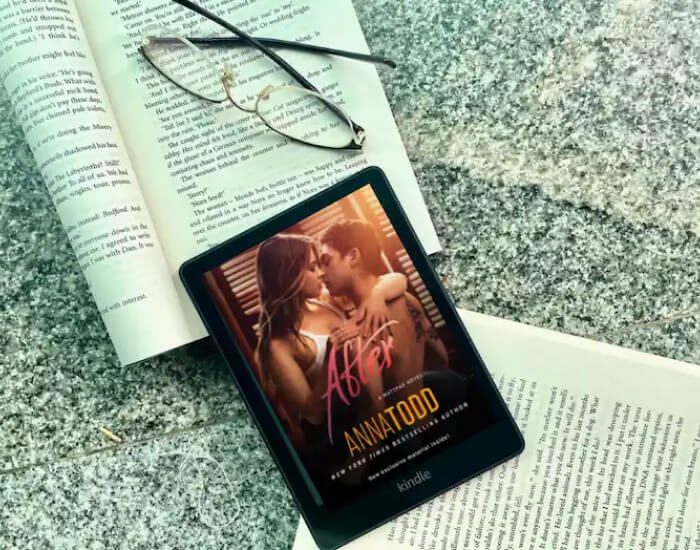 With crazy things for couples to do on their honeymoon, this selection will surely add some sizzle when it's time for bedtime reading. Explore your fantasies with these delightful selections from bestselling authors and discover what naughty delights await!
9. Do What you Always Wanted to Do
If you're looking for unique and thrilling ways to make your honeymoon truly special, look no further! From exploring hidden gems in exotic places or experiencing a high-octane thrill like bungee jumping off the world's highest waterfall, there are plenty of opportunities to do things that will create lasting memories with one another. Besides indulging in local cuisine and culture: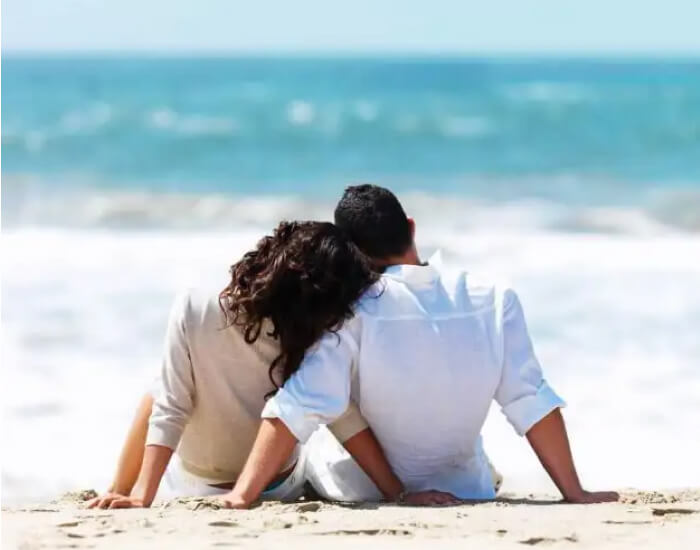 Parasailing over pristine beaches.
Learning to windsurf together.
Taking a hot air balloon ride at sunrise—these activities can help bring couples closer while making their honeymoon an unforgettable experience.
End each day of adventure by winding down under starry skies on secluded mountaintops or private islands where the two of you can relax and relish life's little joys as man and wife.
10. Watch Sensual and Romantic Movies
Romantic movies are a great way to add spice and fun to your honeymoon. Watching a sensual movie can be an enjoyable experience for both partners in the privacy of their honeymoon, creating unique and intimate moments together. Whether you opt for contemporary films or timeless classics, selecting something romantic that speaks to each other's desires allows couples time away from reality while focusing on one another.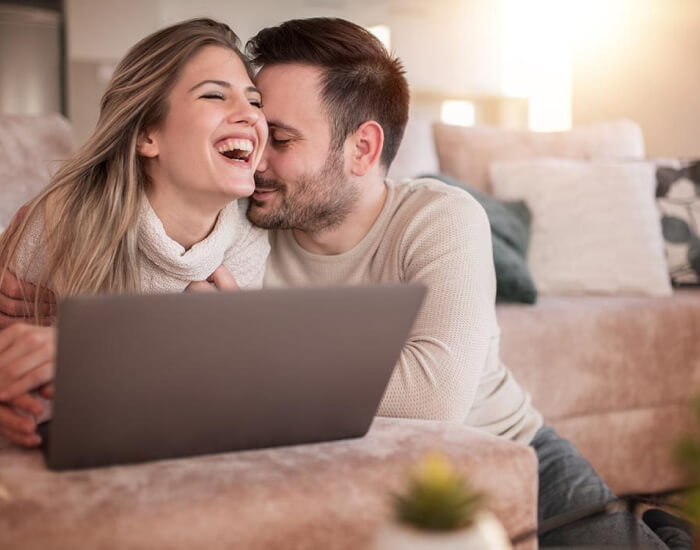 To maximize this activity, choose cozy seating options, snacks such as popcorn or chocolates & champagne with glasses surrounded by soft lighting and aromas like candles – allowing you two to take advantage of every moment filled with pleasure!
11. Stay Away from Electronic Devices
Looking for a unique way to make your honeymoon extra special? Put away your electronic devices and try some of these crazy things to do! Immerse yourself in the culture, explore local markets and sites, or exchange stories with locals. Take romantic strolls on the beach at night; enjoy breathtaking sunsets while indulging in exquisite seafood dishes.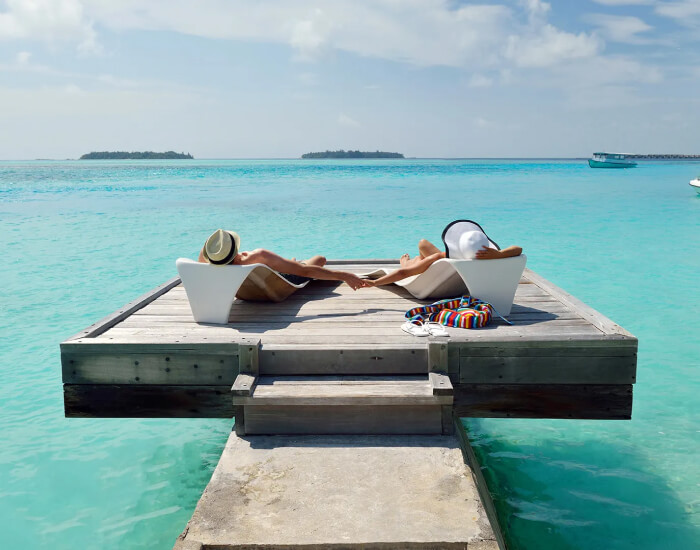 For couples looking for an adventure during their honeymoon, take a jeep tour through dense jungles full of exotic wildlife and panoramic views that will stay etched into memory forever. Whether it's taking part in sacred ceremonies or tasting traditional cuisine – put away those phones & watches so you can fully appreciate all the incredible moments ahead!
12. Do Frisky Things in Public
Do something frisky in public on your honeymoon and create an everlasting memory with your spouse. Create a unique experience that'll bring you closer as newlyweds and make it unforgettable! Do something like sharing a passionate kiss or slow romantic dance beneath the stars, write words of love for each other on postcards to be mailed later, and complete daring challenges together during exotic hikes at the beachside.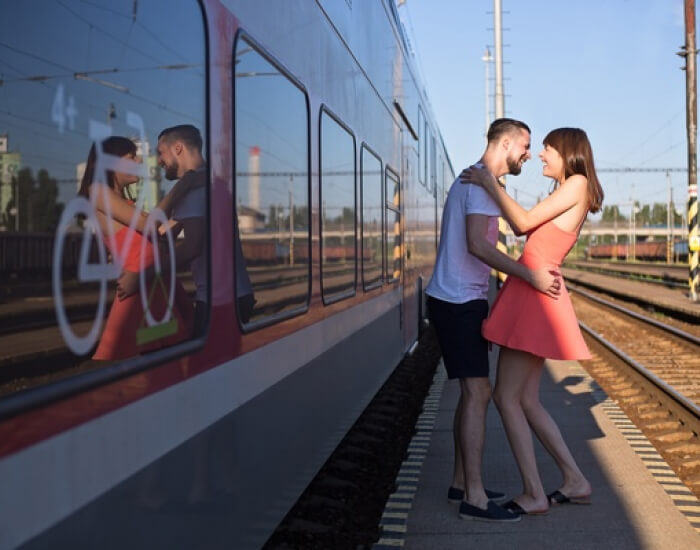 Choose from endless options but rest assured, whatever activity is chosen will leave long-lasting memories forever–so take advantage of this special moment when creating these once-in-lifetime experiences between yourselves!
13. Wear a New Sexy Night Ware Every Evening
To make your honeymoon even more romantic, why not surprise your partner with something different every night? Wear a new sexy nighttime garment each evening and create unforgettable remembrances that will stay permanently. From sheer babydolls to lace teddies and lingerie corsets to racy robes, plenty of options are available so you can keep coming up with fresh ideas!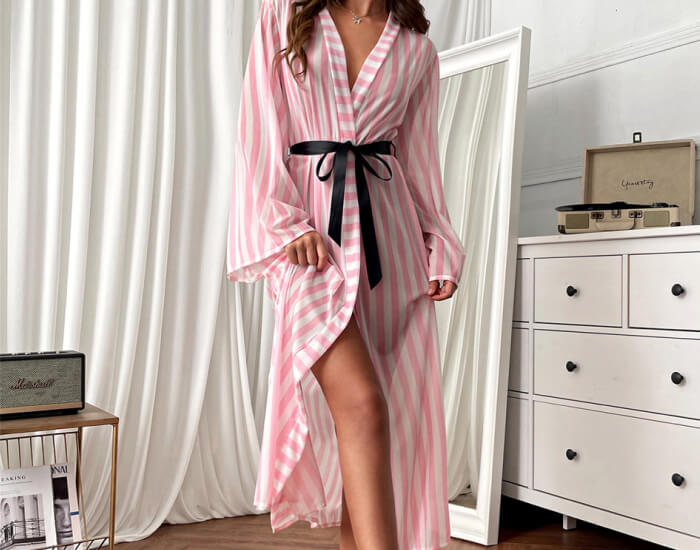 This will surely bring an extra spark of romance into the bedroom and make it easier for both partners to show off their inner sexiness in fun and creative ways. Wearing perfect pieces for intimate moments also helps boost confidence along with feelings of closeness – let this be part of what makes your honeymoon genuinely memorable.
14. Enjoy Each Other's Favorite Dish in the Bed
This honeymoon experience is unlike any other. Enjoy a lovey-dovey evening with your special person by indulging in each others' favorite dishes! Whether it's Chinese takeout, pizza, beer, or even homemade lasagna- this meal setup creates the perfect setting for an intimate evening that you will remember.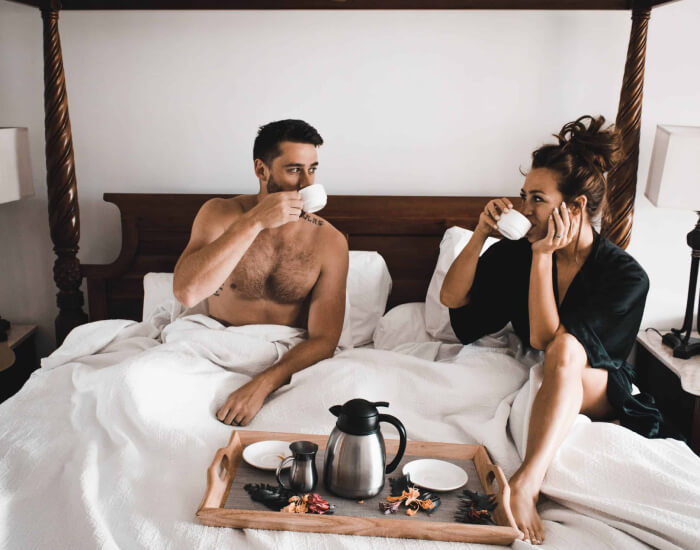 The unique flavors of both your beloved's dish combined with yours will have you savoring every bite as if it was made exclusively for the two of you. So make sure to order extra (just so there are leftovers!) because having each others' favorite food together in bed is one crazy way to feel closer than ever during this beautiful occasion!
To conclude, honeymoons are meant to be unique and memorable experiences that couples will cherish forever. There is no shortage of crazy things you can do on your honeymoon – from going skydiving over a beautiful landscape, taking an excursion to explore the local wildlife, or even getting creative with some unusual romantic gestures.
Just make sure that whichever activity you choose fits in well with your interests while creating those unforgettable moments together during one of life's most important occasions. We hope this blog on crazy things to do on honeymoon is useful to the readers.