Are you there looking for an affordable wedding location in the USA to host a memorable wedding? If yes, then read this post.
Here in this post, we have listed some of the most affordable locations in the USA to host your wedding. All of the locations listed in this post are both attractive and ideal for affordable weddings.
Almost every couple dream of having a fairytale wedding, but when the time comes, they often wonder how on earth they will afford to have the wedding day they deserve due to prices.
The average cost of renting an event space is exorbitant, making it seem out of reach for many people. In addition, everything on your wish list will cost a lot of money. However, there are still a few places where you can get a great deal on a wedding location and a complete wedding package, making budgeting a lot easier.
You can get married in church halls and public gardens as well as restaurants that don't charge event costs and just bill you based on how many people are at your party.
To help you find a wedding venue that is less expensive and more accessible, we've compiled this list of some of America's most popular wedding destinations and hope you'll take a look and read about them.
Take a look at the affordable wedding venues in the USA…
Top 23 Affordable Wedding Locations in the USA
1. The Tampa, Florida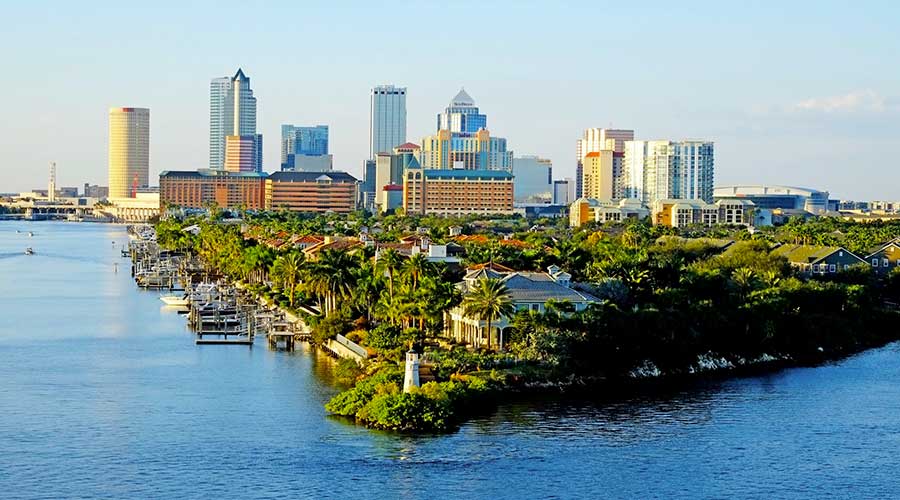 With an abundance of history, culture, and economical wedding venues, this historic cigar-manufacturing town makes for the ideal destination wedding or event.
Whether you want to tie the knot at a theme park or hold your ceremony in a historical building, there are a variety of unique possibilities for affordable weddings in the Tampa Bay area.

2. New Orleans, Louisiana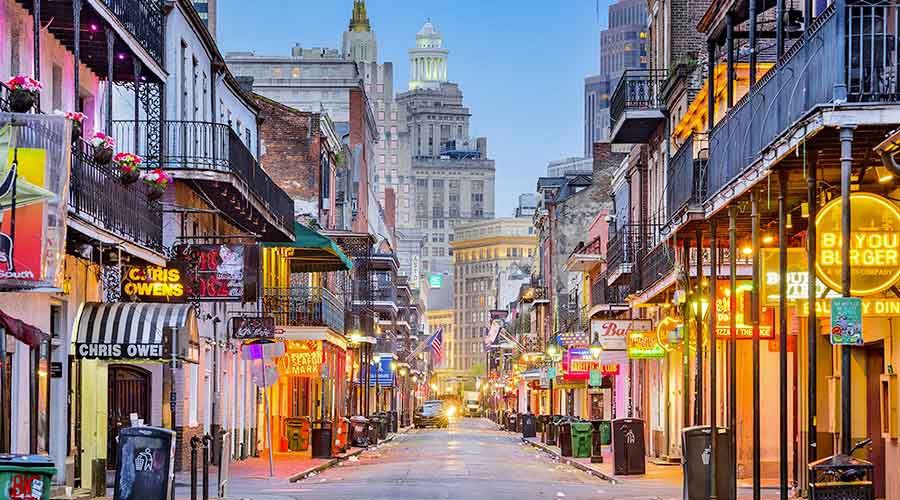 As a city bursting with character and eccentric flair, it may come as a surprise that New Orleans is one of the gorgeous places to get married on a budget. However, this is not the case.
With a late-night celebration overlooking Bourbon Street or a midday reception on the grounds of a magnificent plantation, New Orleans will present you with an unforgettable wedding experience.

3. The Littleton, Colorado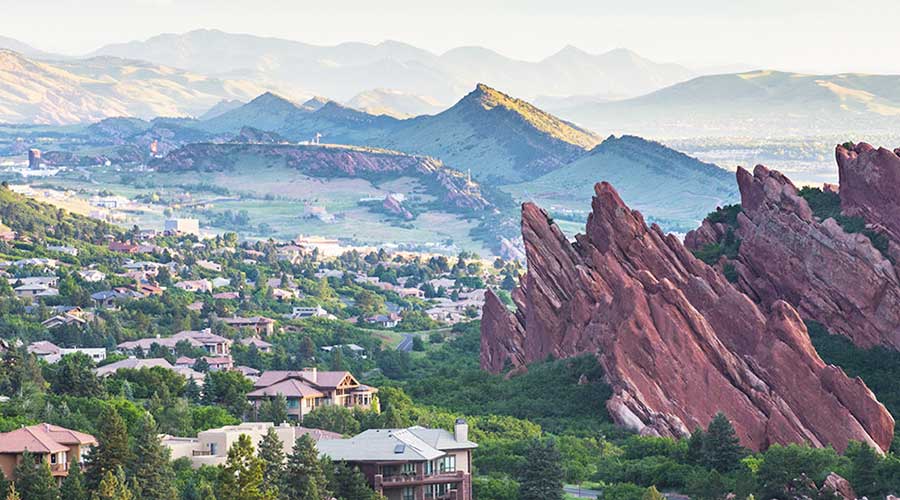 If you're looking for a hidden gem in the US, Littleton is the place. Nested just a few miles away from the city, this place is perfect for an affordable wedding in the US. The coolest thing is that you can still take in the magnificent scenery for a fraction of the cost. This city's artisan boutiques, galleries, and chalets make it an ideal location for a wedding!

4. The Key West, Florida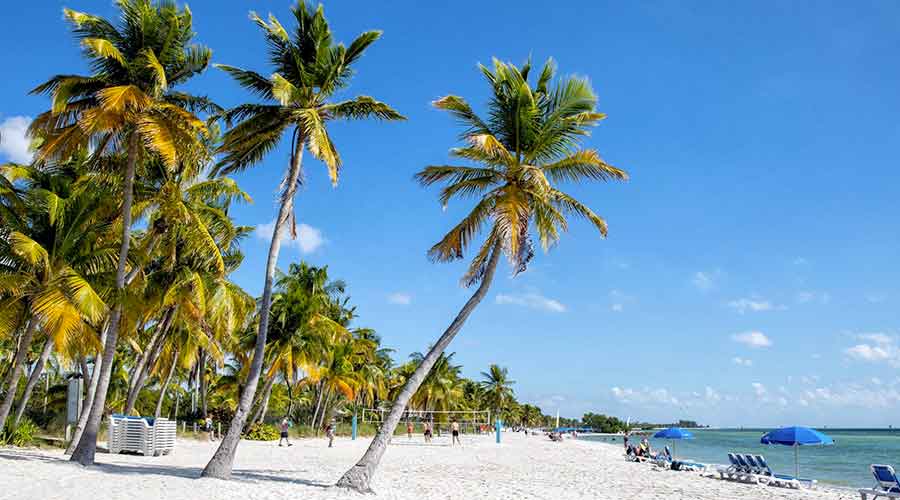 The southernmost tip of Florida is one of the most tropical and thrilling locations for a wedding. Their distinctive pastel structures, proximity to coral reefs, and fishing culture provide a plethora of unique wedding sites that are within reach of most couples' financial means.
Whether you want to get married on the beach, in one of their old town squares, or on the steps of a glitzy mansion, the Key West offers you amazing options.

5. The Yorktown, Virginia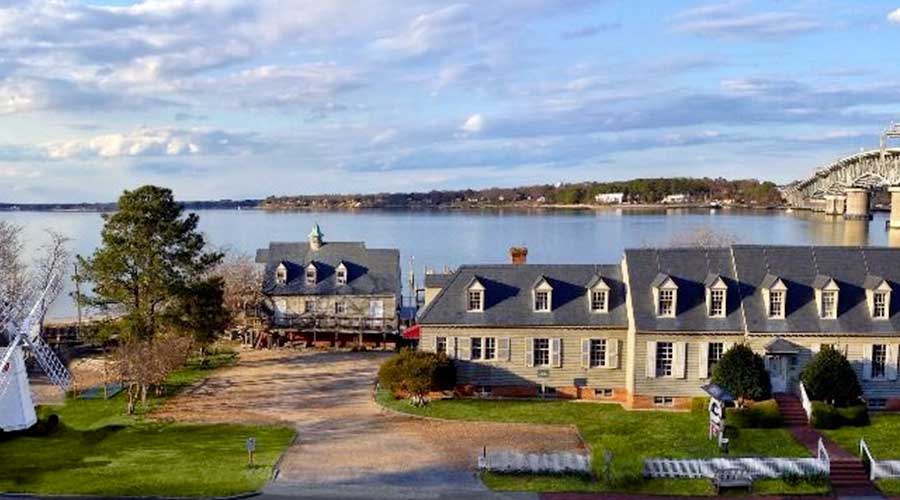 Yorktown, Virginia, is yet another gorgeous town overflowing with history, and it is one of the most affordable and interesting destinations to get married in the United States. It is positioned on the river and offers a variety of modern and historic locations for a wedding reception. In Yorktown, you can exchange vows in a boutique shop, a museum, or on the historic battlefield.

6. The Aiken, South Carolina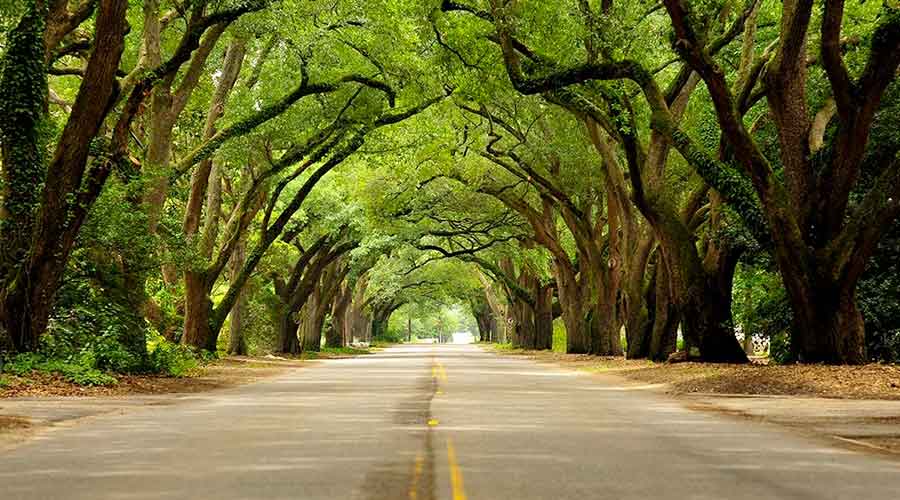 This horse-country town, which is one of the two largest cities on the Savannah River, is an excellent location for a budget wedding ceremony and/or reception.
Aiken, South Carolina, is the ideal location for a rustic wedding, whether you want to exchange vows on a magnificent ranch at sunset or among the magical rivers of this historic region.

7. The Salem, Massachusetts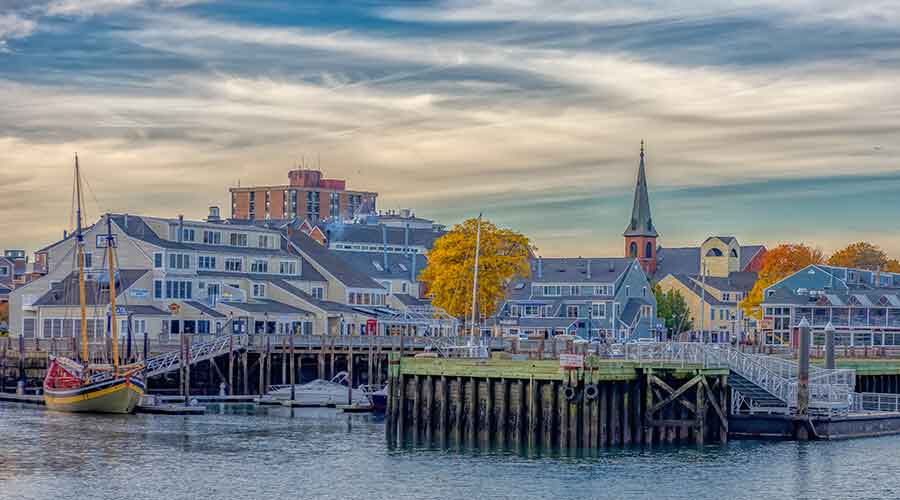 Salem, Massachusetts, with its cobblestone streets, antique churches, and rich American history, is one of the most interesting and cost-effective destinations to get married in the United States of America. On a cool autumn day, take in the breathtaking fall hues of an apple orchard or exchange wedding vows in a stunning (and potentially haunted) tourist attraction for that one-of-a-kind wedding experience.

8. The Blue Heron Lake, Ohio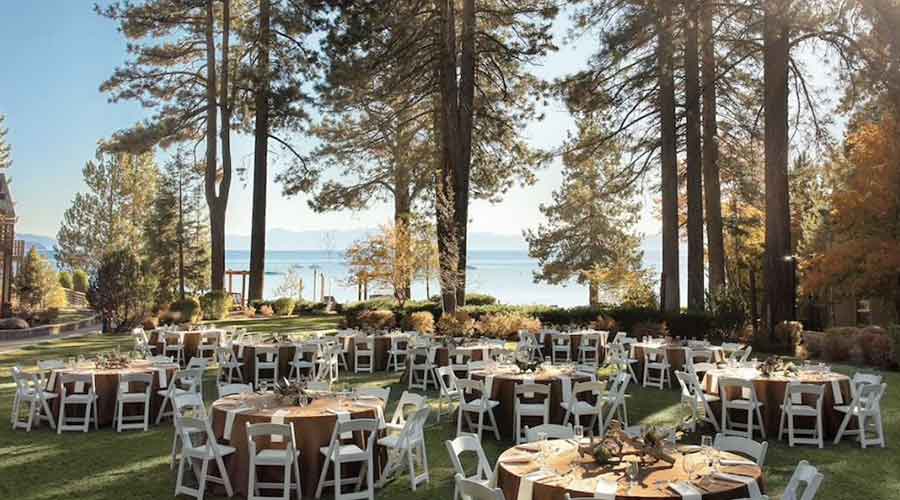 This pleasant and naturally gorgeous park in Dorset is one of the greatest sites for couples who want to save money on their wedding.
At this reasonably priced wedding site, you may choose from a tranquil pavilion overlooking a lovely forest or a dockside party with plenty of opportunity for a romantic sunset boat ride.

9. The Kildeer, Illinois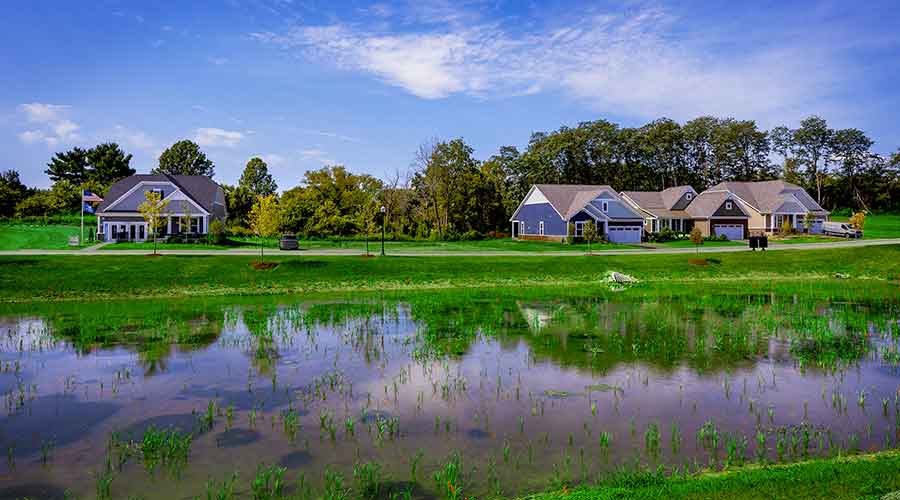 The village of Kildeer, a suburb recognized as one of the best in the country, is ideal for couples who prefer a small-town vibe with the convenience of a city nearby.
It doesn't matter where you choose to get married; Kildeer has a variety of quaint locations for your ceremony and reception.

10. The Scottsdale, Arizona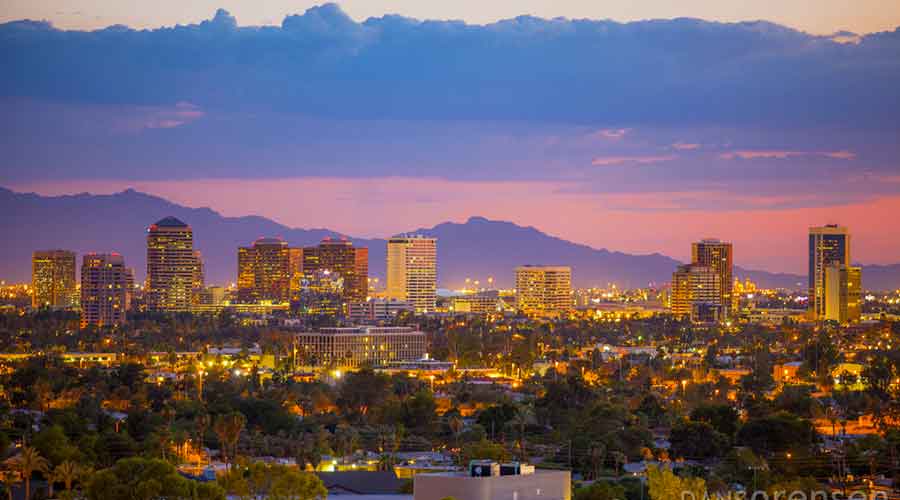 The town is known as "The West's Most Western Town" is one of the most affordable wedding places in the United States. You will love to be Scottsdale. This is one of the most beautiful places in the USA to get hitched. The place is home to the country's most exquisite resorts, where you would love to exchange your vows. It doesn't matter whether you exchange vows in a stunning ballroom overlooking a verdant golf course or on a breathtaking desert ranch; Scottsdale is a really unique setting for your special day.

11. The Nashville, Tennessee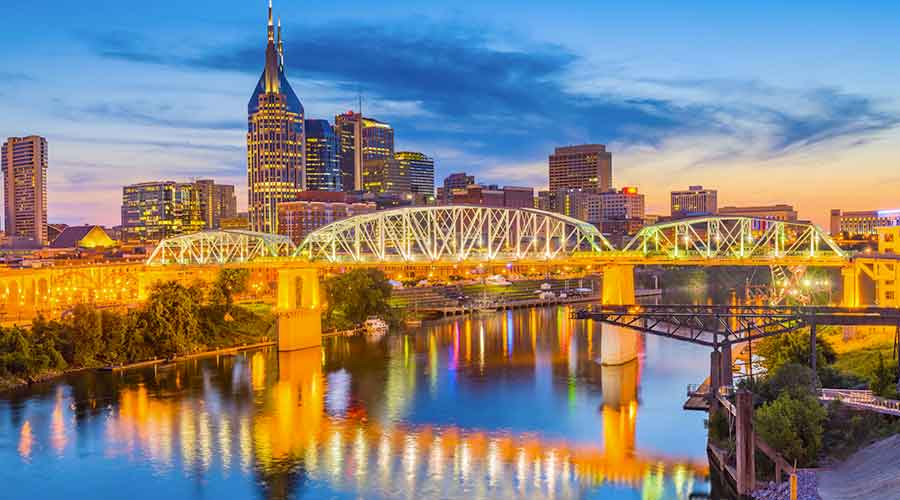 This is an excellent location for weddings in the United States. Because of its long history and seemingly limitless appeal, Music City has long been considered the most affordable major U.S. city in which to exchange wedding vows for the majority of people.
Formerly known as the "Athens of the South," it now offers a diverse choice of interesting wedding venues, from beautiful vineyards to elegant hotels in the heart of the city, for soon-to-be-married couples to choose from. Nashville, Tennessee, is one of the best locations to say 'I DO' in your budget.

12. The Omaha, Nebraska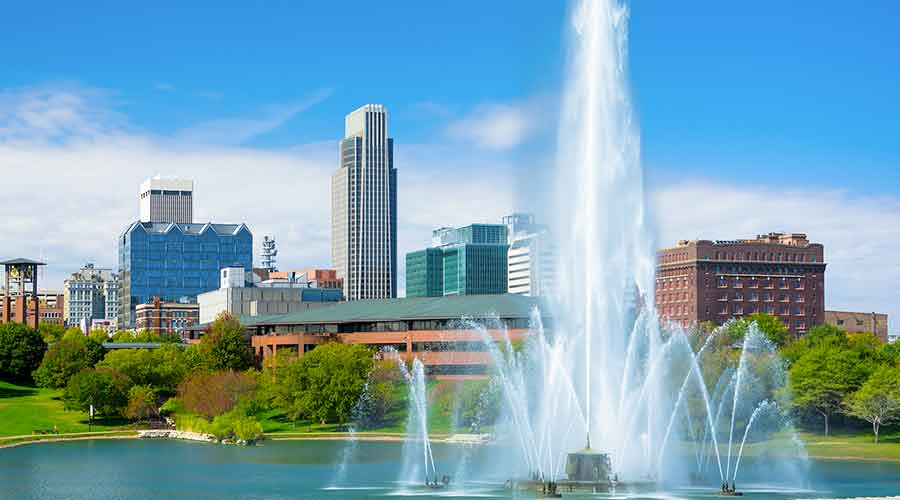 Despite the fact that it is the state's largest city, Omaha has one of the most affordable wedding venues in the country. Get married in one of the city's many and different locations, which range from rustic yet attractive chapels to opulent ballrooms that would surprise even the most seasoned wedding attendees.

13. The Bensalem, Pennsylvania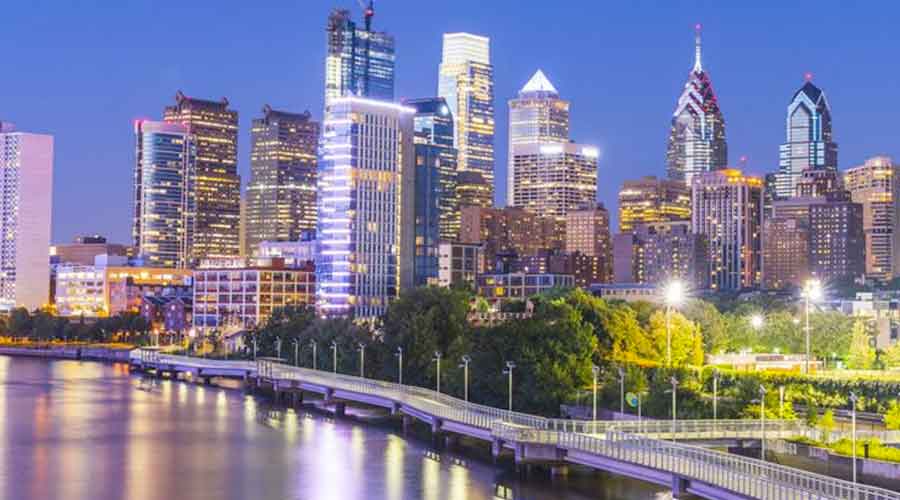 Bensalem is yet another beautiful and most affordable wedding location in the USA. The place is best known for its rural outdoor grandeur, churches, parks, amphitheaters, and mini-mansions. You can choose any of these to host the ceremony and reception of your dreams without breaking the bank.

14. The Weatherford, Texas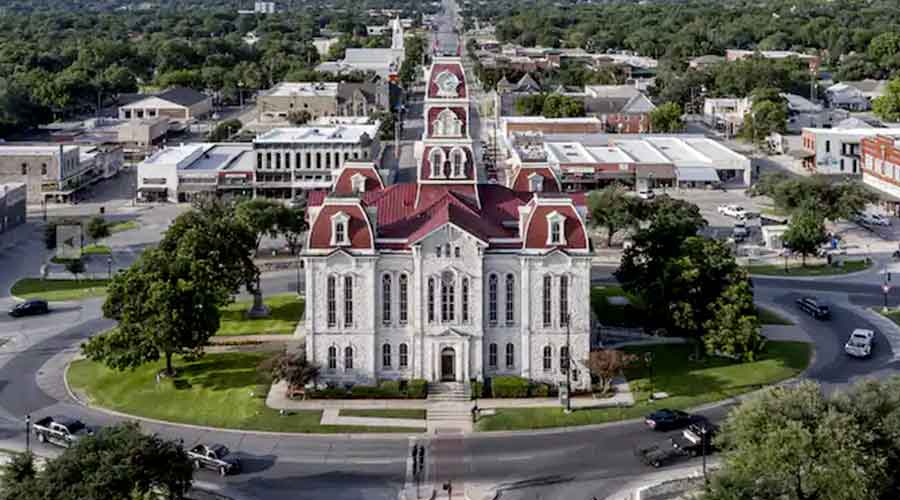 This family-oriented hamlet is rich in American settler history and offers economical wedding venues. Weatherford is the wedding venue for you if you want a wedding surrounded by majestic barns, rolling fields, or just some delicious country dining.

15. The Berryville, Virginia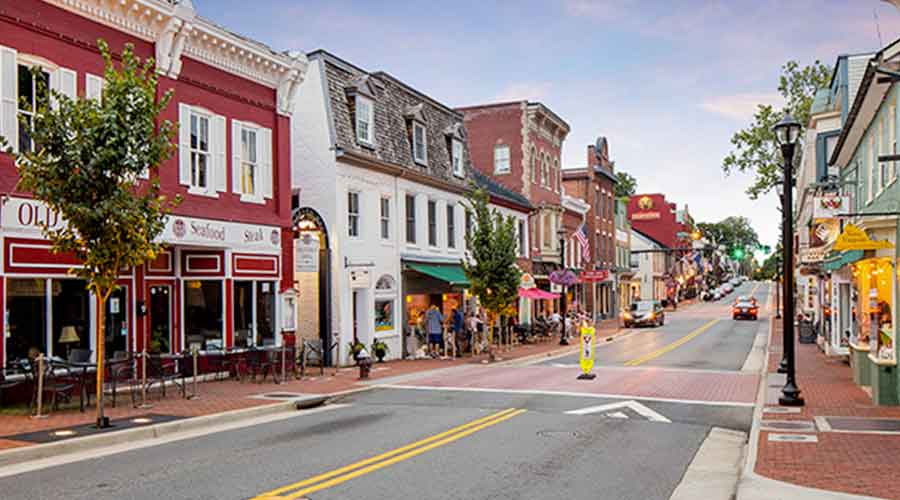 Berryville, which is centrally placed between the majorities of Virginia's major cities, has a timeless and pastoral air, with many families descended from multiple generations.
If a ceremony in a wildflower-filled pasture or a reception in a historic park pavilion sound like a dream come true, choose Berryville for your wedding.

16. The Huntington Beach, California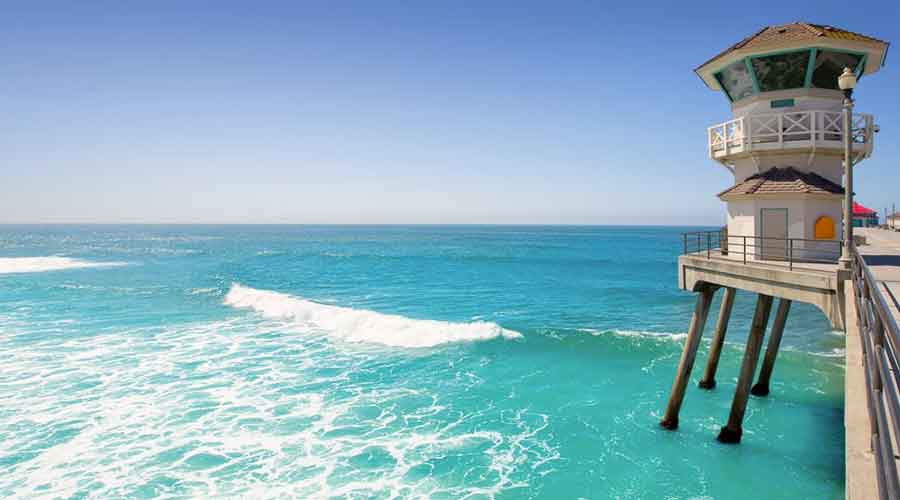 Its surf beach, along with its beautiful shops, vibrant boardwalk, and active events, is the ideal setting for a sophisticated and reasonably priced wedding ceremony. Aside from the water, you will have access to a variety of other activities, such as stunning golf courses, lakes, ponds, gardens, equestrian centers, and so on. Due to all of the amazing features, this place usually turns out to be really attractive and intriguing.

17. The Virginia Beach, Virginia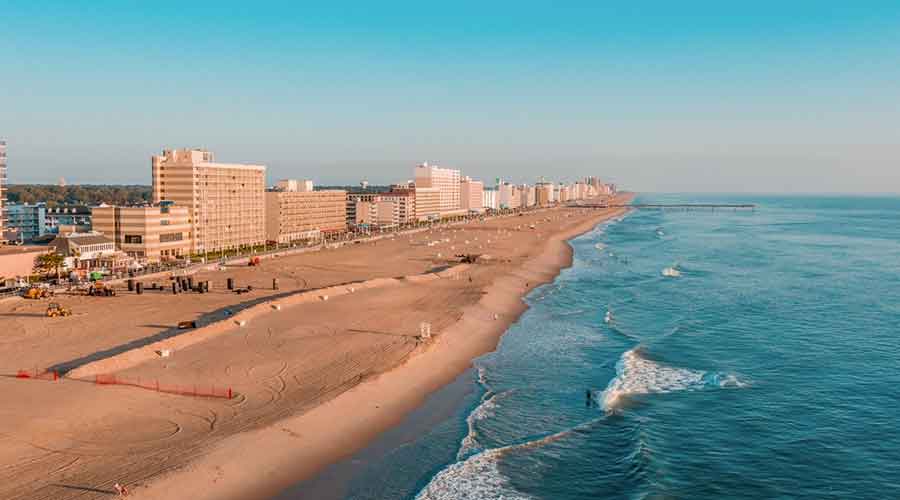 This east coast treasure and popular holiday destination is an excellent choice for couples looking for a little bit of sophistication and culture without having to break the bank.
This reasonably priced wedding venue is really subdivided into many areas, each with its own distinct charm.
There's the resort, which has luxury restaurants and event spaces and the island and wildlife refuge area, and there is the quiet, laidback beachfront for a more relaxing experience.

18. The La Jolla, California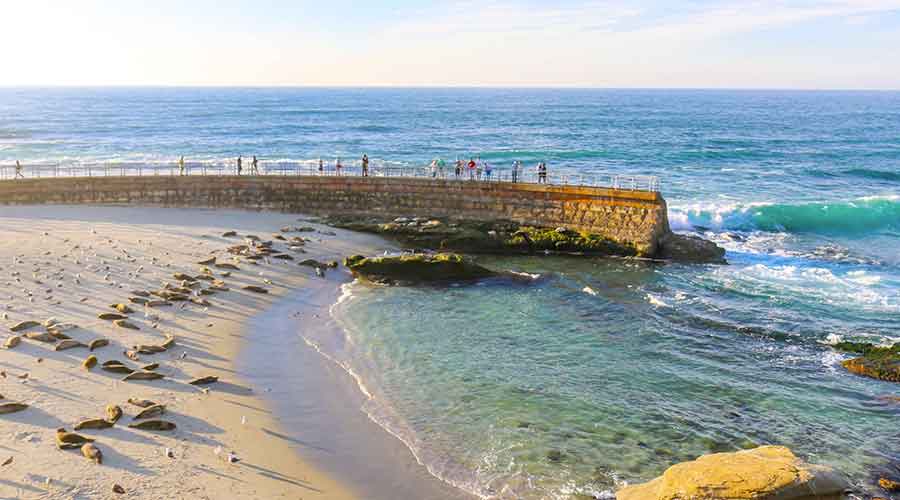 With its dramatic ocean-side cliffs and abundant wildlife (crabs and seals may be seen on a regular basis), Pacific Beach is an ideal location for a wedding, especially for those who adore San Diego but like to save a little money on the city's high prices.
The charming city of La Jolla is a wonderful wedding destination for any couple who desires a fresh ocean breeze, outstanding restaurants, and delicious breweries to be a part of their special day.

19. The Anaheim, California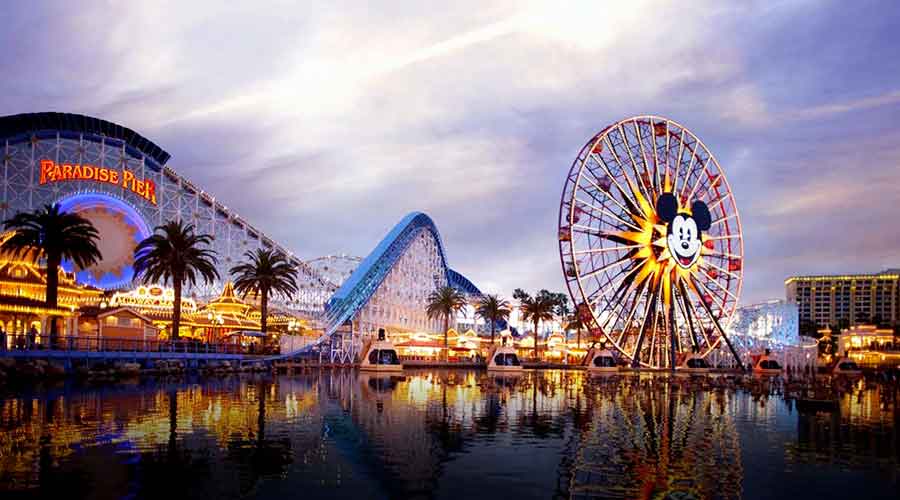 Located around an hour west of Los Angeles, this southern California wedding location is most well-known for its proximity to Disney and other theme parks.
If you're fond of Mickey Mouse figures, then this is the location to get wed-locked. Aside from that, there are numerous ways you can host your wedding here without breaking the bank.

20. The San Antonio, Texas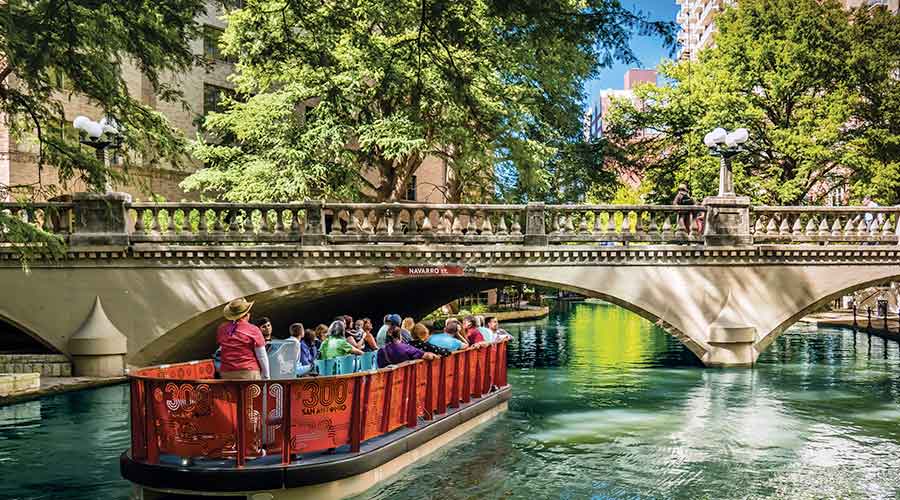 The other way to have a memorable wedding in the US is to get wed locked in the natural beauty parks. Aside from that, there are historic sites in San Antonio for your ceremony and reception.
The city has significant Spanish cultural roots, giving life to the city's numerous shops, promenades, and brick churches, all of which are full of character.

21. The West Orange, New Jersey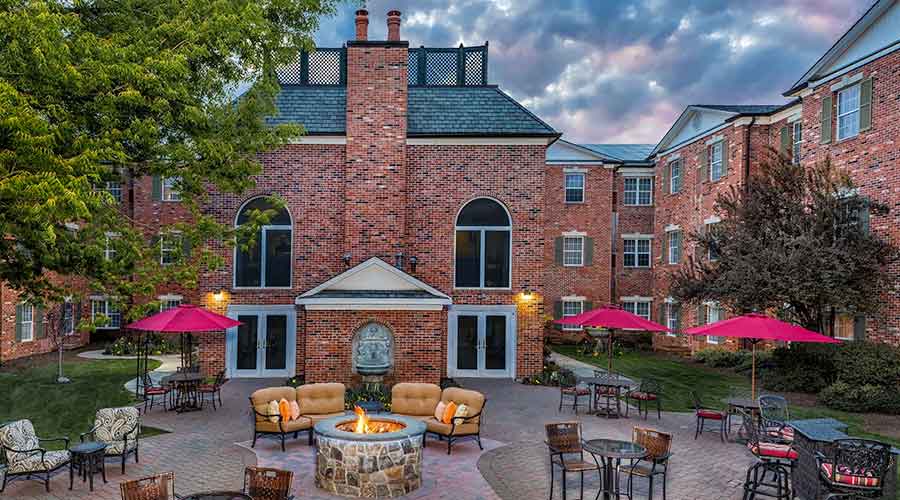 The suburban town is home to a stunning blend of red brick buildings, suburban calm, and a surprisingly vibrant array of flora and fauna centers – all for a startlingly low cost compared to other parts of the country.
West Orange would be the ideal location for any couple that dreams of exchanging their wedding vow in a gorgeous animal conservatory or on the grounds of a historic home. This could be one of the most amazing spots on the planet.

22. The Moseley, Virginia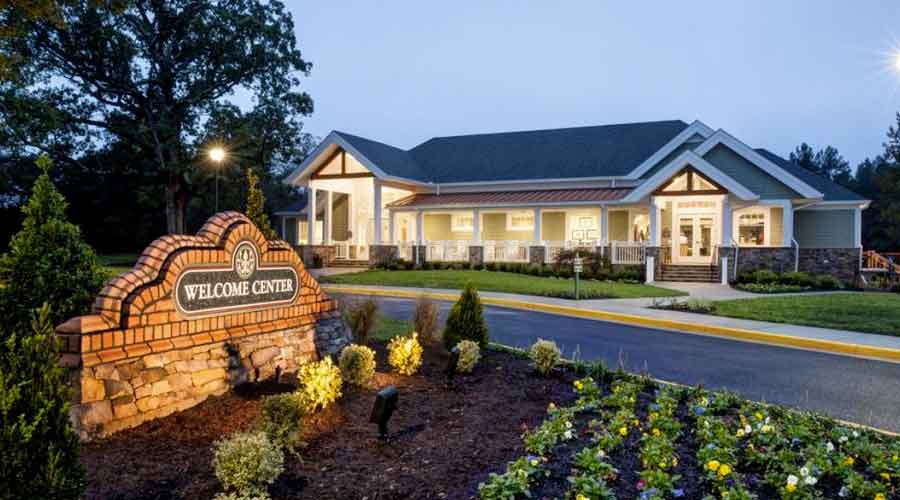 Virginia is renowned as the "State of Lovers," which explains why it is one of the most sought-after wedding destinations in the United States.
If you want to get married on a farm, in parks with names like "River Paradise," or even in a beautiful boathouse, Moseley is the place for you.

23. The Pittsburgh, Pennsylvania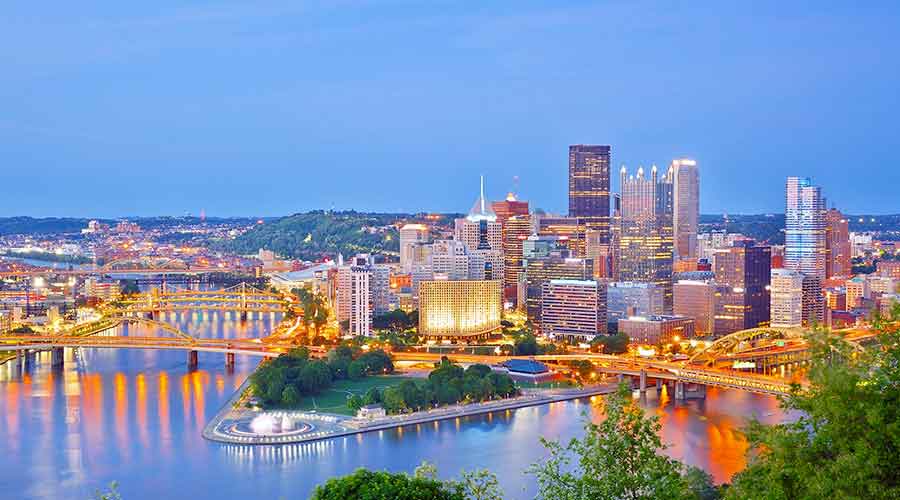 Pittsburgh has emerged from the ashes of the defunct steel industry to become an unexpected hotspot in the Mid-Atlantic.
Additionally, it is an exceedingly economical location for your nuptials. With its eclectic, stylish areas and distinctive vibe, Pittsburgh is certainly a one-of-a-kind as a site for saying "I do."
So, these are the 23 most affordable locations in the US to say your wedding vows.
What's next?
Of course, tips to consider before choosing your wedding venue.
Here we go…

Tips to Consider When Selecting a Wedding Reception Venue
Before you even consider where to hold your wedding, wedding planners are far more familiar with the potential of a location, its layout, and the time and materials that will be required to convert it completely.
In the event that there is a creative technique to make it stand out or a trick to the space that could make your vision difficult to realize, your planner will be aware of it. Take into consideration the following:

1. Choose a Place That Fits Your Dreams
Although it may seem apparent to some, look for venues that are in keeping with the style you are aiming for when planning your event.
For a modern wedding, look for venues such as art galleries, well-designed restaurant spaces, and warehouses to hold your reception.
And for an outdoor summer wedding, parks, backyards, and ranches, are perfect places. Choosing a venue that fits your vision well can help you host an unforgettable wedding.

2. Consider The Number of Guests
Having an idea of the number of guests you intend to invite before looking for venues will help you avoid future hassles.
You may find yourself in a difficult scenario if you choose a too small venue for your wedding guests, as it will be difficult for you to handle your guests at the wedding. And surely unhappy and disappointed guests would be the last thing that you would want to have on your BIG DAY!
Couples usually underestimate the number of guests they intend to invite or the number of visitors their parents desire. We don't want you to be doing this. Hence, it is recommended to discuss what you are genuinely working with early on.
This can also help you manage your financial resources more effectively, as some pricing is strongly reliant on the number of attendees at your event.

3. Keep Your Budget in Mind
It is more than just how much it will cost to hire the space because venues with in-house catering, such as luxury hotels, charge a price per plate for their services. The cost of decorations and floral design will also rise as a result of this. That's why it's critical to decide your wedding budget in advance and stick to it.
Make a breakdown of your overall budget by category, allocating more dollars to vendors who are considered more important. Doing so will help you stay in your budget.

4. Keep Your Out-of-the-Town Guests In Mind
When planning your event, it's crucial to think about your attendees' experience.
If you are planning to invite a large number of out-of-town guests or planning a destination wedding, seek a location close to or connected to a hotel or other lodging facility.
Inquire with the venue about how many people they can accommodate comfortably as well as what is permitted by the fire code.

5. Be Clear – Ask What Is Included in the Package
If you are considering both full-service venues and venues where you can bring in your own vendors and decor, make sure to compare prices for both types of venues.
A location that includes tables, chairs, and linens may be more expensive upfront than a venue where you must rent these items separately. Still, you should get an estimate from a rental firm to see how they compare when you factor in the cost of renting these items separately.
Also, keep in mind that the included rental products are generally more basic white linens, standard flatware, banquet chairs, and other similar items, so you may still end up paying more to rent items that are more in accordance with your wedding theme.
If you are working with a venue that offers in-house catering and requires a food and beverage minimum, make sure to factor in sales tax and gratuity when calculating your total.
If your venue is not clear about the commercials or is hiding something, it's a red flag. It's always advised to chuck such places and look for a new one!

6. Be Clear About What You Need
Don't just see the venue at the outset; it's not wise at all! Many couples choose their wedding venues based on the style of a wedding they admire and find appealing.
Well, that's not how you should be finalizing your venue. The most important thing to consider while choosing a location and decor is whether or not it reflects who you are as a couple and what makes you happy.
Choosing a venue at random or because it looked great at your friend's wedding doesn't make it the best option for your wedding too. You have to be really careful while you choose your wedding venue. Be clear about what you want in a wedding venue.

7. Visit The Venue Personally
Don't ever book a venue by seeing it on the website or based on some pictures. It's always advised to go there personally and take a visit. See every aspect of the venue from the wedding main hall to the toilets and kitchen. Look whether the venue has location for couple photoshoot or not. Talk to the staff there, see whether or not they're polite, and welcoming. Because these are the people who will take care of your guests on your BIG DAY!
Pro Tip: Never book a venue if you're not satisfied!

8. Read The Contract Thoroughly Before Signing The Dotted Lines
More often than not, couple just sign the contract without reading it. If you also tend to sign any document just like that stop doing it now. It is important to read the contract thoroughly. Read every point, know what is included in the package, and if there is something unclear or fishy, talk to the venue manager. Get things clear there and then before signing the dotted lines.

Closing Thought…
So this is all about affordable wedding locations in the US. If you are looking for a wedding venue, pick one of the locations listed above. All of these locations are beautiful and budget-friendly. You'll not require to break the bank to host a memorable wedding in any of the locations outlined above.
Happy Wedding… ☺ ☺