Being asked to be a bridesmaid is probably one of the most exciting things friends can ask of each other. It comes with so much giddiness, imagination, planning, posing for photos, and helping the bride out with whatever she needs before, during, and possibly after the wedding.
Included amidst the intricacies attached to this role is the excitement of a new outfit, complemented with the most-suited jewellery for the big day and it is important to get this right. The bride may give the bridesmaid a special piece to wear, but typically leaves the rest for her to determine. This places a demand on the bridesmaid to deliver and help the bride in actualizing her dream of a perfect wedding.
A bridesmaid should consider several factors when selecting jewellery for bridal duties. Some of these factors include the cut of the dress, the style of the dress, the colour scheme of the wedding, and most importantly, the dos and don'ts for choosing the right jewellery.
This piece lays more emphasis on the dos and don'ts to be considered in choosing bridesmaid jewellery. As stated earlier, the dos and don'ts attached to the decision of choosing jewellery as a bridesmaid is based on the foundations of factoring in the dress style and colour scheme.
The Dos Attached to Choosing Bridesmaid Jewellery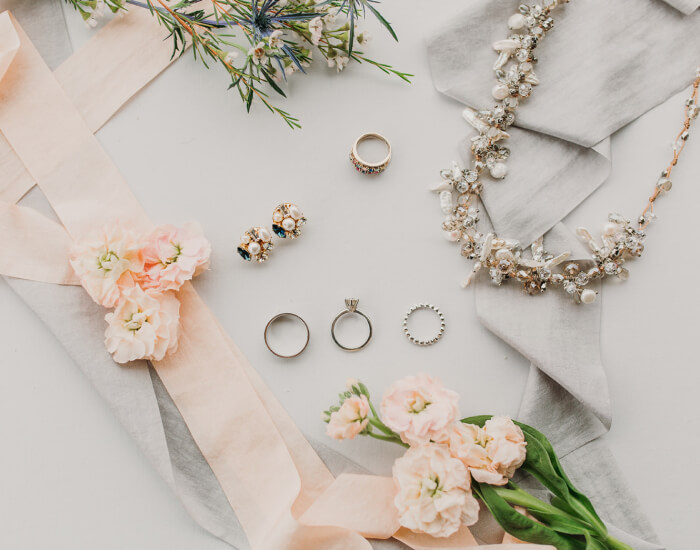 1. Do consult the bride!
One of the biggest errors that a bridesmaid must never make is to assume that they know exactly what the bride wants and expects to see at her wedding. Yes, you might have been friends for a long time and possibly even know everything about each other. But you must never assume. It is essential and very wise to ask the bride about her expectations so that they are clearly spelled out. Furthermore, you can check in with other members of the wedding party for some advice or ideas about what they are going for.
2. Do embrace your style
It is important to note that in a bid to satisfy the bride and align with her wishes, you do not lose your style and distinctiveness. There are ways to balance the formality of the wedding, the bride's wishes, and your style without looking out of place. For instance, you can go for a bracelet if you are not an earrings person; or you can opt for a vintage hair clip if you are not into statement neck pieces. As much as you are working towards giving the bride the best wedding, you also need to be comfortable and confident in whatever you choose.
3. Do make a fun statement
If you are a fan of new trends, then this is your chance to do so as a bridesmaid. A pair of statement earrings can add the ideal amount of extra sparkle to your look especially if you plan to have your hair in an updo for D-day. You can have the best of both worlds by keeping things conventional with your dress and making a fun statement with your jewellery.
4. Do opt for timeless pieces
Looking for pieces that stand the test of time and can seamlessly transition from the wedding day into your everyday wardrobe. Avoid anything too matchy-matchy or trendy. Instead, opt for sophisticated pieces in elegant, unfussy designs that speak to your personal taste. Seek out pieces you'll genuinely enjoy wearing again and again, not just shelving away after the wedding. Choose versatile jewellery that complements your existing collection for years to come.
The Don'ts Attached to Choosing Bridesmaid Jewellery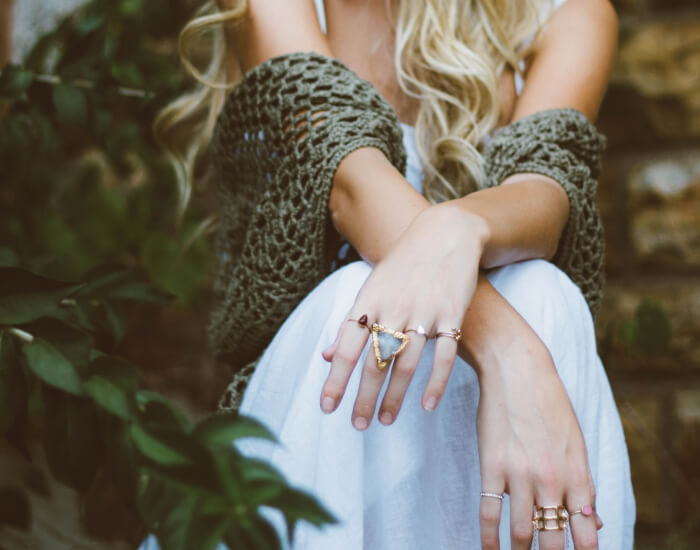 1. Do not overreach
As a bridesmaid, it is great to make a statement but do so within the confines of class and reason. For instance, if you already have a statement necklace, a large cuff or dangling earrings are not necessary. Also, if you are wearing a hairpiece or special flower crown ensure you keep your jewellery minimal. Do not go overboard with your jewellery but keep them classy and supporting.
2. Do not mix too many colours
Ideally, you shouldn't go for too much jewellery as a bridesmaid, but if you decide to it is safe to keep things cohesive in terms of metals and colours. Beauty can be buried amid silver, gold, and rose gold; so, you can pick up jewellery with bold-gold theme or an all-silver look is good.
3. Do not buy jewellery before the dress
This is one of the most important wedding rules for both the bride and the bridesmaid. Be sure of the dress you are going for before purchasing any jewellery. Your dress should determine the type of jewellery you go for and not the other way around. This is because important factors like neckline, material, and style should determine your selection of jewellery. Moreover, considering the growing options available, both the bride and the bridesmaids can also opt for jewellery adorned with either natural or lab-grown gemstones, like the ones offered by BIRON®.
4. Do not overthink it
It's easy to overthink when trying to impress as a bridesmaid. Usually, overthinking never ends well; it's either you go overboard or you do not meet up with the required standard; therefore, it is important to just be yourself. As much as you feel the need to impress and make a statement, being a bridesmaid should also be fun and exciting. You may decide to go simple or statement, neutral or colourful; however, the most important thing is that you feel beautiful standing next to the bride on her big day.
Conclusion
Being a bridesmaid shouldn't be as difficult as you have imagined; with the right guidance and open-mindedness on your path, you can give the bride her dream wedding while not losing your sense of style and confidence.
FAQ
1. What jewellery do you wear as a bridesmaid?
Aim for elegant jewellery that complements your dress and the wedding style. Timeless earrings, necklaces and bracelets in metals like gold work well. Check with the bride about any specific jewellery expectations.
2. Do bridesmaids all wear the same jewellery?
Bridesmaids don't always match, but coordinating metals and gemstones help create a cohesive look. The bride may pick specific jewellery pieces for you to wear or give guidance on styles. Some mismatching can work depending on the wedding vibe.
3. How much should I spend on bridesmaid jewellery?
Bridesmaid jewellery costs vary widely. Simple earrings and necklaces can be under $50. For more formal weddings or designer jewellery, you may spend $100-$400. Set a comfortable budget, and renting is an option if the cost is prohibitive.