When it comes to Indian celebrities, people like to know about their secret marriages or affairs. There is hardly a thing they can hide and keep personal as they are public figures.
But still, we have many Indian celebrities who got married secretly.
Where did they try to hide their marriage?
There can be many answers to this question, like they did not want people to know that they were getting married as they did not want to spoil their image, or they did not want the media to disturb them at the venue, or they may be getting married against their parent's wishes.
Here are a few couples that got married secretly.
1. Sridevi and Boney Kapoor
Sridevi's life has been very dramatic. It was rumored that she had tied a rakhi to Boney Kapoor to make Boney's ex-wife, and the world believed that they were not romantically involved. It was also known to many insiders that this actress Shridevi, was secretly married to Mithun, but they broke up eventually. The main reason Shridevi and Boney Kapoor kept their wedding under wraps is that Boney got divorced from his first wife long after he secretly married Sridevi.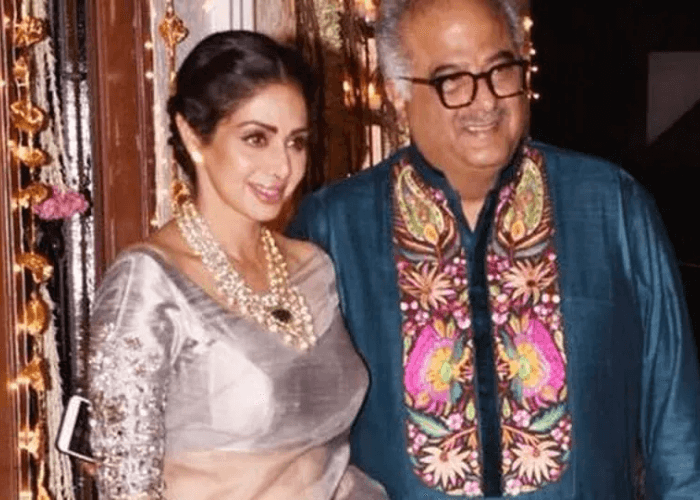 2. Sanjay Dutt and Manyatta Dutt
They dated for two years and got married in court. The reason Sanju Baba kept the wedding secret was his previous two unsuccessful marriages. This is Sanjay Dutt's third marriage, and it is rumored that it is Manyatta's second.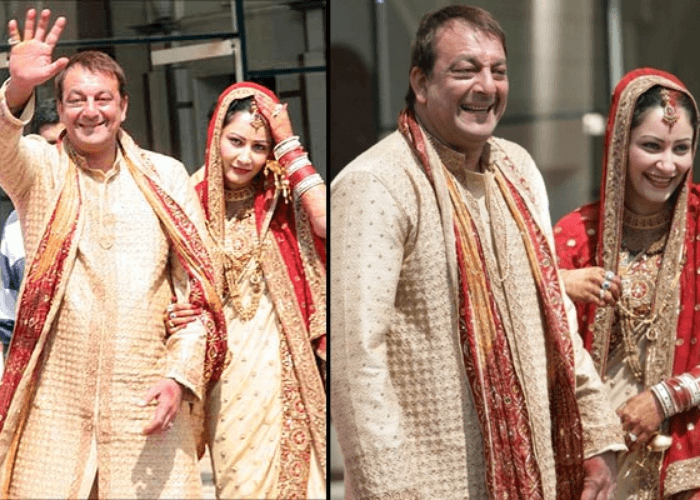 3. Saif Ali Khan and Amrita Singh 
Saif and Amrita's wedding was like a typical Bollywood wedding. Saif is 12 years younger than the actress, and that is the reason Saif's parents were against it, but Saif and Amrita were madly in love with each other at the time and did not listen to anyone and got married secretly.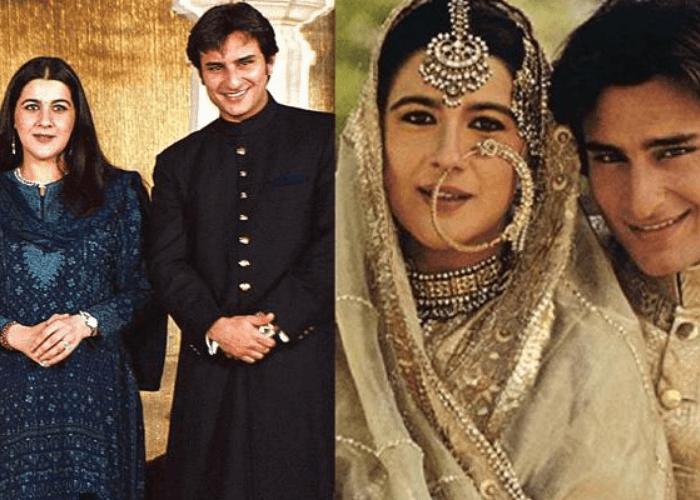 4. Ileana D'Cruz and Andrew Kneebone
Ileana has always been open about her link-ups with her boyfriend, Andrew. She keeps posting romantic pictures of Andrew on Instagram, but she always denies the reports of her marriage to Andrew. But her Instagram post on Christmas suggested that they could be married. She has mentioned Andrew as her hubby in the hashtag. So, everyone is speculating that the couple is already married, but secretly.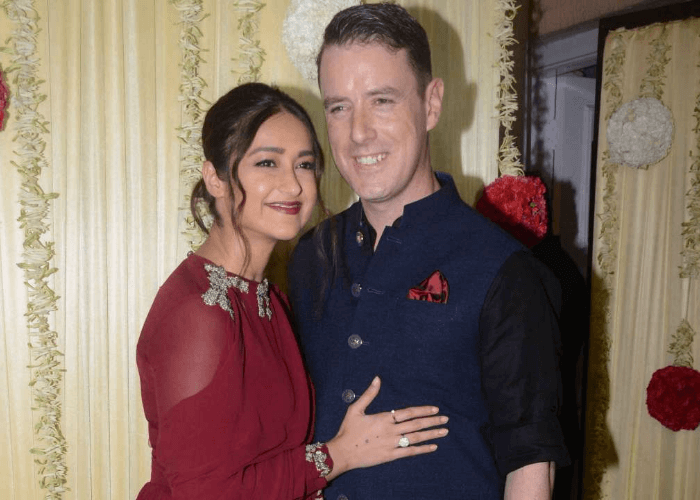 Also Read: Kiara Advani and Sidharth Malhotra Wedding
5. Preity Zinta and Gene Goodenough
It was a simple gathering of their small family that marked the wedding of the dimpled beauty of Bollywood. The couple got married in Los Angeles. Only close family members and a few close friends were invited to their marriage.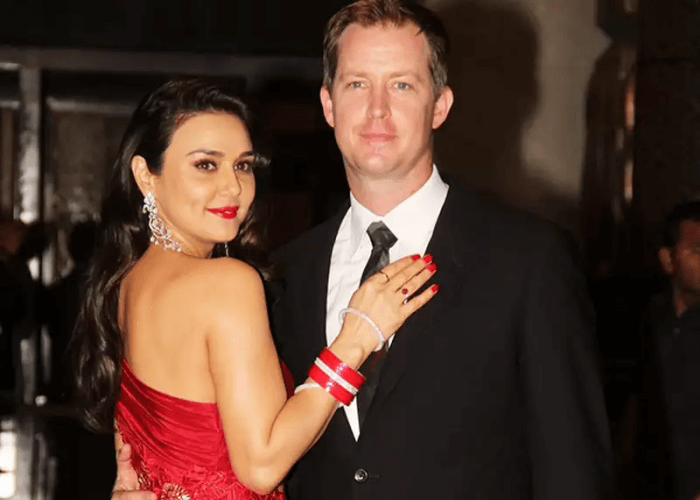 6. Dharmendra and Hema Malini
Dharmendra and Hema Malini had a secret court marriage. It is rumored that he changed his religion to get married to Hema Malini as Dharmendra was already married to Prakash Kaur way back in 1954. He is the most charming actor of all time, and Hema was famously known as the dream girl. The families of both actors were against the relationship, but they were madly in love with each other and opted for a court marriage on 2nd May, 1982.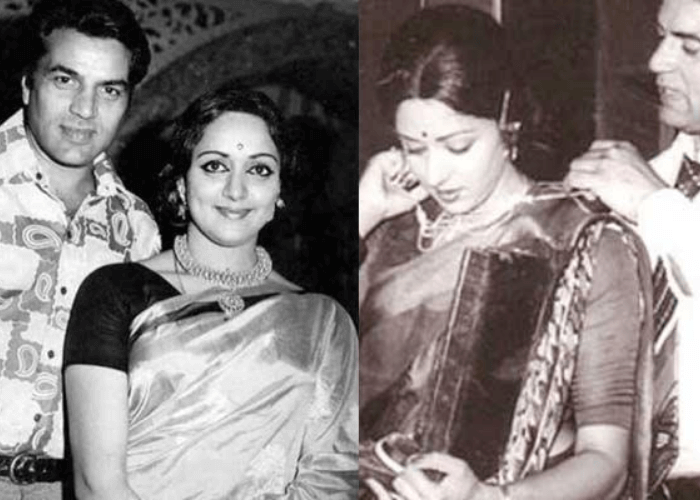 7. Aamir Khan and Reena Dutta
Aamir Khan and Reena dated and had a long relationship before they got married.It had been a long-standing friendship since childhood. Rena's parents were against marriage due to their religious differences, but the couple did not listen to anyone and got married in 1986. It was a court marriage. However, the marriage lasted for 16 years till the couple decided to call it quits in 2002.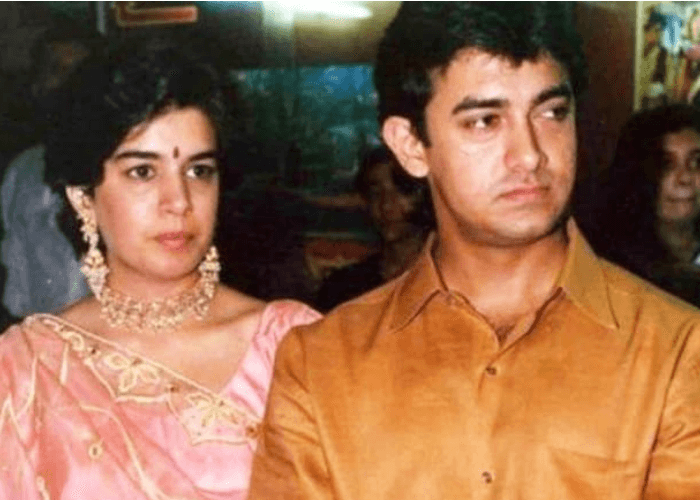 8. John Abraham and Priya Runchal
John is considered the most handsome hunk in Bollywood. John dated Bipasha Basu for a very long time, and everyone thought they would marry eventually. But John Abraham shocked the world by getting married to Priya Runchal on 5th of June, 2014.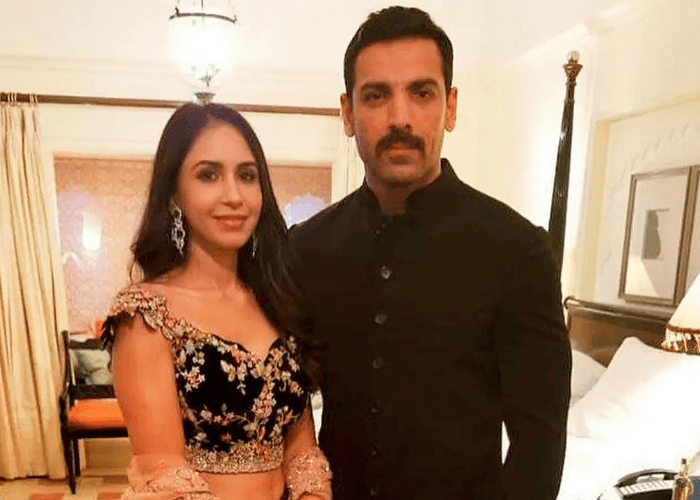 The couple got married in Los Angeles after dating for three years in a secret ceremony.
9. Virat Kohli and Anushka Sharma
The marriage of the star couple is also known as the best marriage of the year 2017. The media was not aware of the wedding, but there was much speculation about the marriage as they were spotted at the airport, but that too was considered as a rumor. The duo made it official by posting pictures of their ceremony on social media. Virat Kohli and Anushka Sharma were married in Tuscany, Italy. They tied the knot on 11th December, 2017.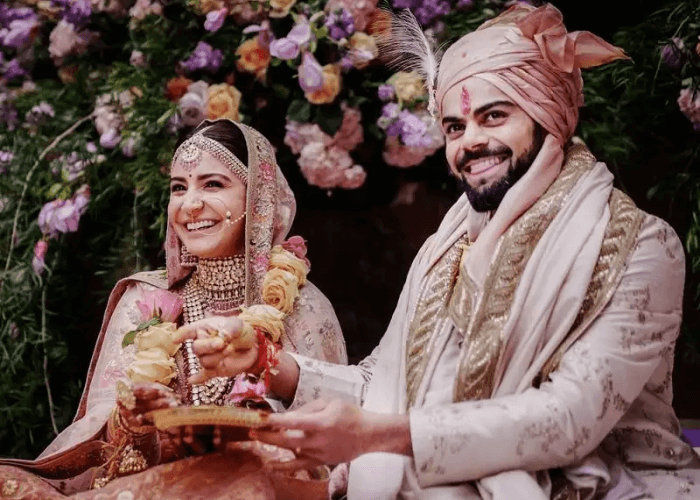 10. Kunal Kapoor and Naina Bachchan
Aaja Nach Le star Kunal Kapoor married Naina Bachchan, who is from the Bachchan family. A secret wedding ceremony was held on 9th February, 2015 for the couple. After dating each other for two years, they got married.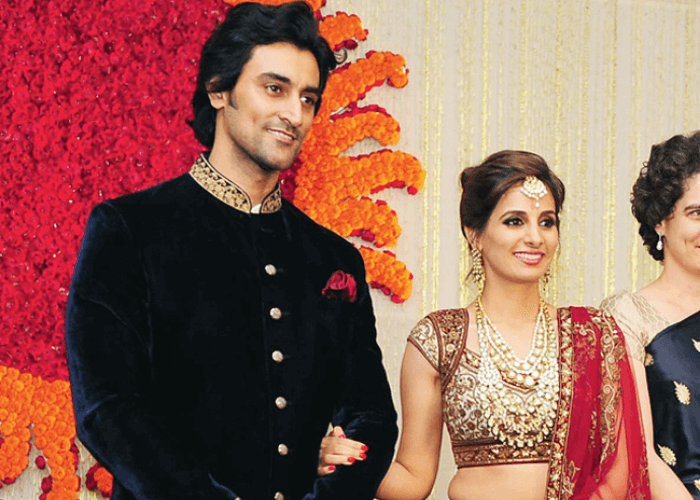 11. Surveen Chawla and Akshay Takker
Surveen Chawla and Akshay Takker started dating each other in 2013 and got married secretly in 2015 in Italy, but she wanted to keep their wedding a secret as she thought that marital status may go against her career. But finally, she announced on social media on January 18, 2018 about the marriage, as she thought that talent is enough to get her work regardless of her being married.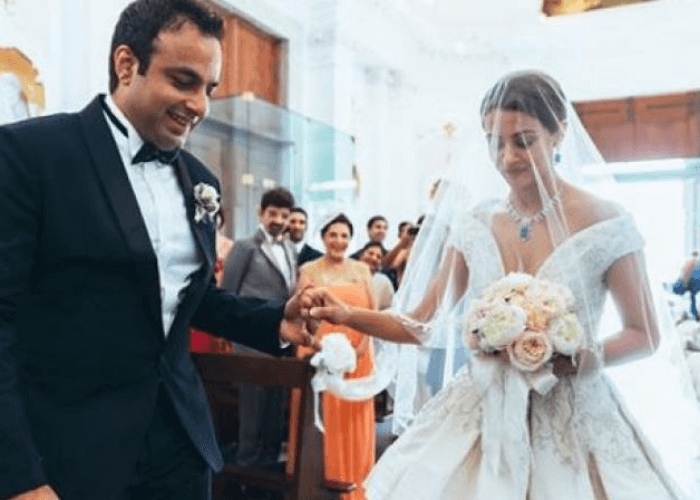 12. Aditiya Chopra and Rani Mukherjee 
Rani and Aditya were dating long before they got married in 2014. Nevertheless, her fans were delighted to learn of their wedding. The couple got married secretly in front of only a few family members and close friends. Rani Mukherjee had to face a lot of allegations of being a home breaker, but the love birds did not care about the world and tied the knot.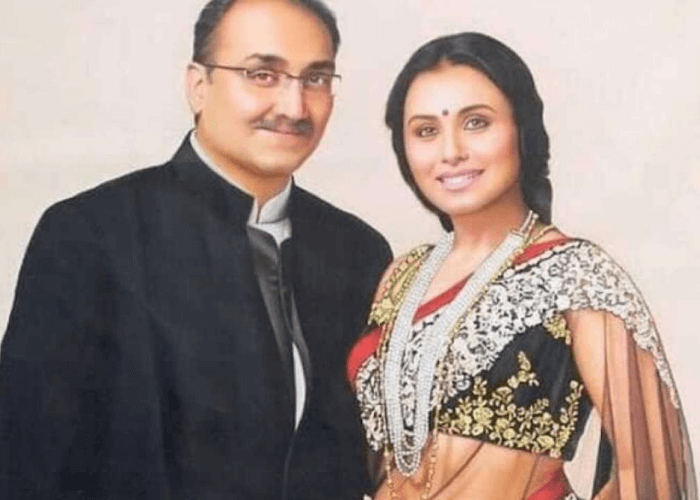 13. Ryan Tham and Minissha Lamba
The couple had a court marriage without any traditional ceremony. Nobody knew about their marriage until Pooja Bedi congratulated them on social media.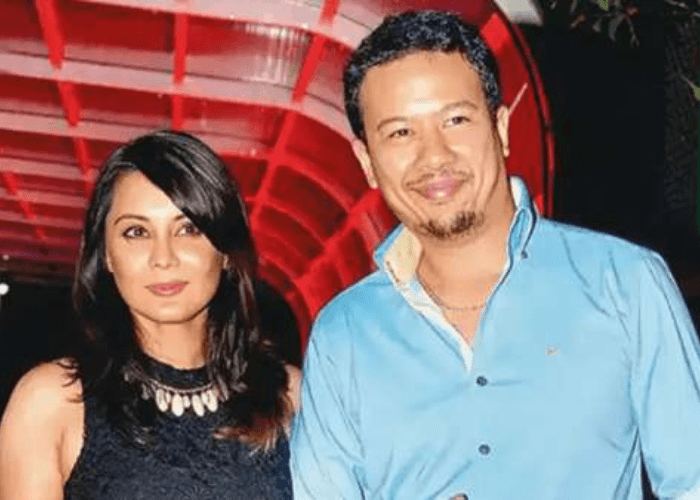 Minissha and Ryan got married in 2015. Last year, in the month of August, she announced their separation.
14. Amrita Rao and RJ Anmol
Amrita Rao and RJ Anmol got married in 2014 and kept their marriage under wraps as the actor thought it would spell doom for her career. However, the lovebirds announced their marriage in 2016, two years after they got married secretly in the presence of a few important members of their lives.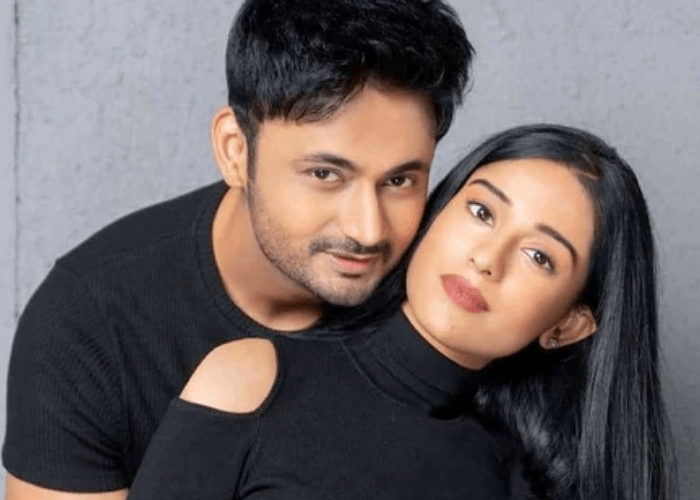 15. Padmini Kolhapuri and Pradeep Sharma
Padmini and Pradeep met on the sets of their film 'Aisa Pyaar Kahan. They fell in love but did not disclose about it to anyone. Padmini's parents were against the relationship because Pradeep was from another community.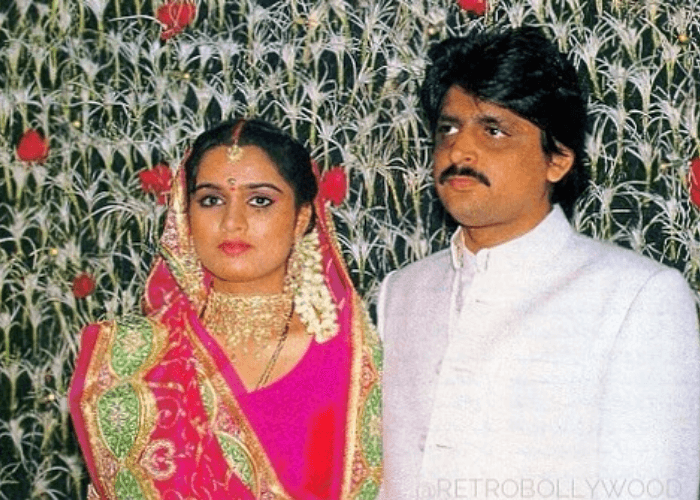 After lots of beef and turns, they decided to elope and marry in the court on 14th August, 1986. The marriage is still going strong and their son Priyank got married recently.
16. Himesh Reshammiya and Sonia Kapoor
They were in a long relationship before they got married on the 11th of May 2018. The marriage was a hush-hush affair as only a select few were invited. Himesh divorced his wife Kamal in 2017 and hitched with Sonia Kapoor.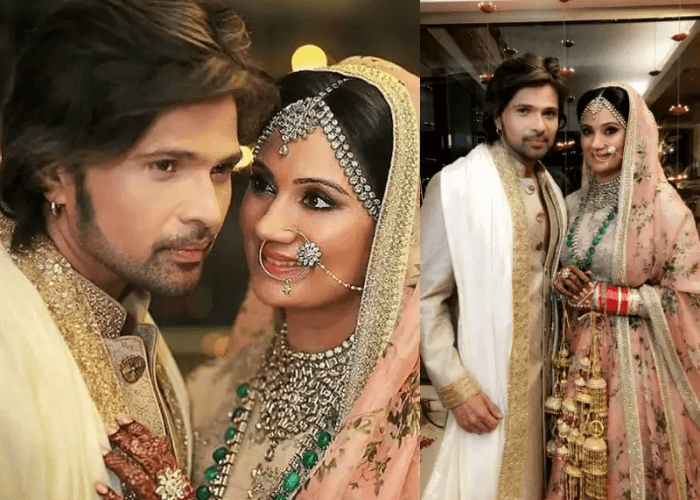 17. Sana Khan and Anas Sayyad
Sana Khan, who was seen in Big Boss and also got to share the screen with Salman khan in the movie 'Jai Ho', surprised everyone by first announcing her decision to quit the television and film industry. After a month of her quitting the show world, she announced her marriage to Anas Sayyad, on November 20, 2020. He is a Surat-based businessman.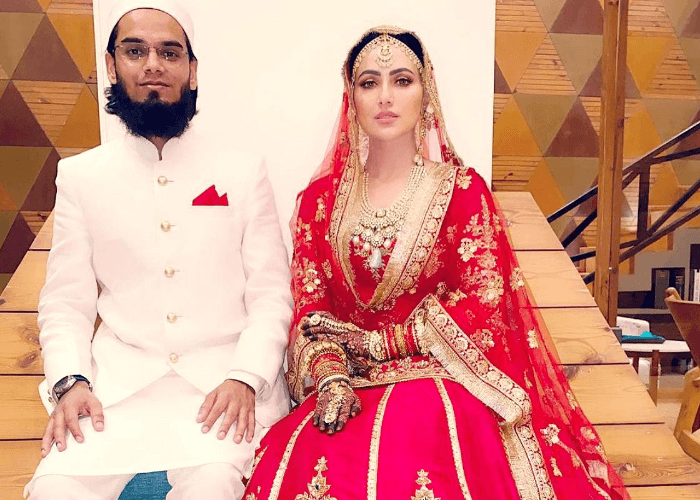 18. Vatsal Sheth and Ishita Dutta
The couple worked together on a TV show, Baazigar Rishton ka Saudagar, where they fell for each other and had to hide their relationship for more than a year due to a no dating contract with the producer of the series. But later, they got married at the ISKCON temple in Mumbai in the year 2017. They tied the knot secretly in the presence of a few close friends.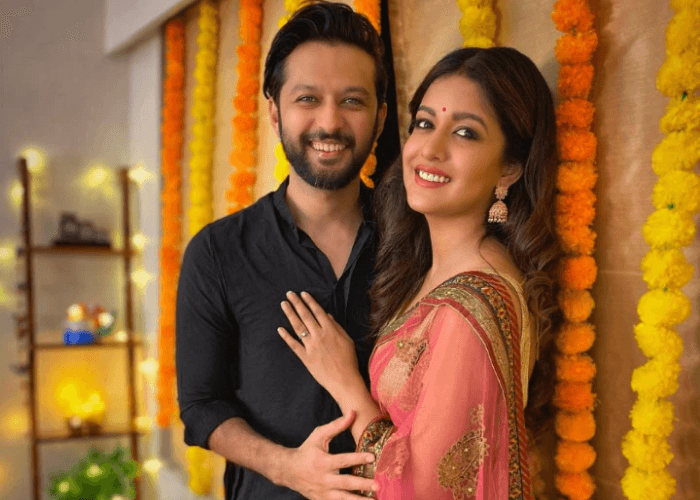 19. Sanjana Ganeshan and Jaspreet Bumrah
Sajana Ganeshan and Indian fast bowler Jasprit got married in a very private manner. All the media and fans were shocked to learn about the wedding only after the couple posted pictures of the wedding ceremony. The couple got married on the 15th of March 2021 at the Alila Diva resort in Goa.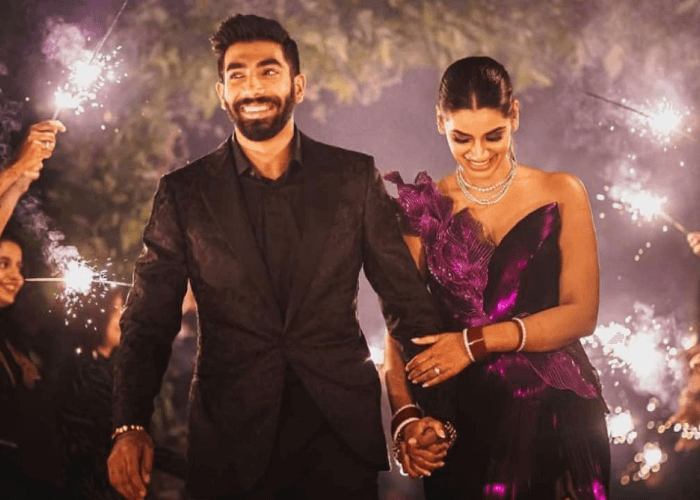 Related: Jasprit Bumrah Tied the Knot with Girlfriend Sanjana Ganesan
20. Sapna Choudhary and Veer Sonu
Sapna Chaudhary got married to her long-time boyfriend in January 2020. She surprised her fans with the news of her wedding, as nobody knew her wedding date until she shared the same. She is happily married and is blessed with a baby boy.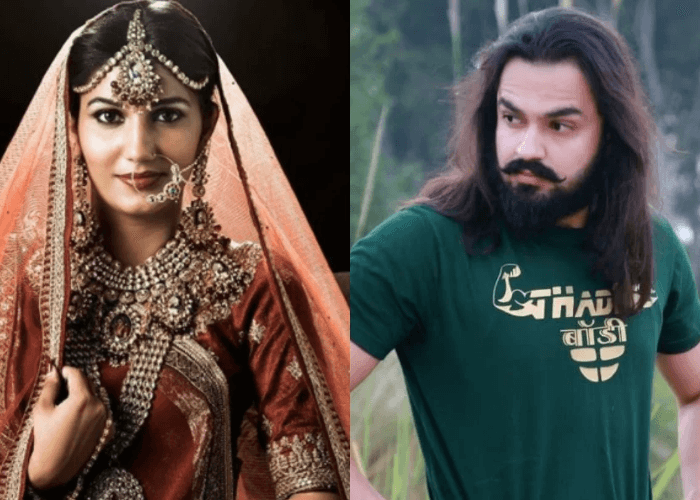 21. Jay Bhanushali and Mahhi Vij
Famous TV actors kept their marriage under wraps for over a year. They wanted to hide the news from the world until Mahhi was seen with a mangalsutra at a function. It was after this incident that the couple revealed that they had been married since 2011.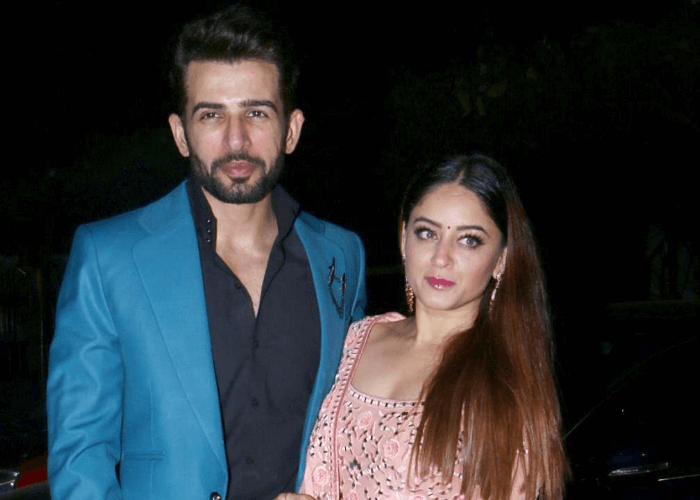 Conclusion–
Many famous people choose to keep their weddings secret from everyone but family and close friends by having quiet ceremonies at undisclosed locations or times. While some celebs have chosen to share their secret nuptials with the world, other celebs have kept theirs quite simply as well: Happy couples do whatever makes them happy!