Besides, the wedding invitations, wedding outfits, wedding cake and wedding flowers what is more important is your wedding location for your summer destination wedding. Get inspired by our favorite locations and plan your summer destination wedding likewise. Here we go for top international locations for destination wedding in Summers:
1. AUSTRALIA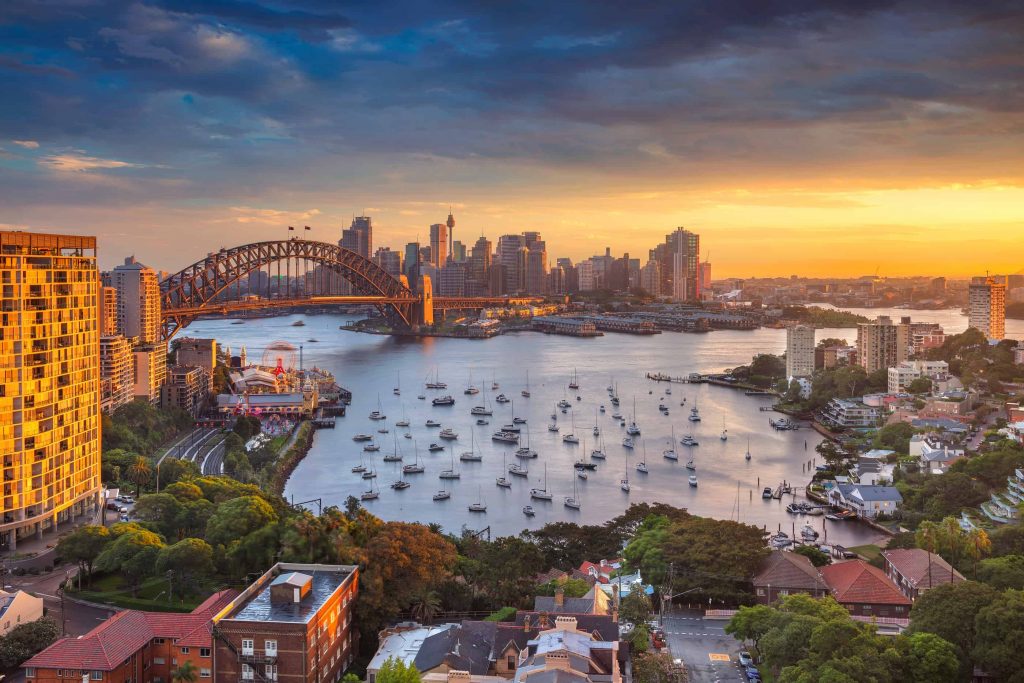 Besides, being famous for its cricket skills, zoos, wildlife, and kangaroo the country is full of unbelievably friendly people, thereby making it a perfect location for the couples to get wed-locked here. Australia is home to gorgeous landscapes, urban cities, rugged outback and the unforgettable Great Barrier Reef. It is a great place for adventure loving couples. Even their guests will also have a lot to do here. Australia is one of a kind place. Do Try!!
2. AUSTRIA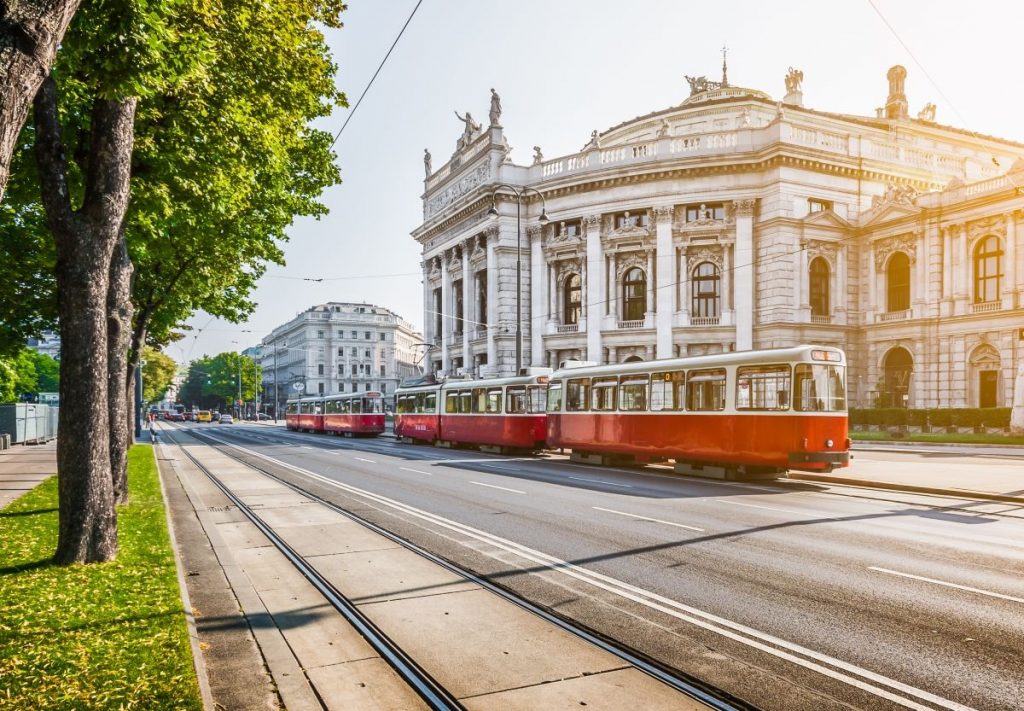 Austria known for its most spectacular natural landscapes and elegant urban towns. It is mainly characterized by mountain villages, baroque architecture, imperial history and rugged Alpine terrain. Austria makes for a beautiful and dream-like location for a wonderful dreamy wedding. Besides wedding couples can even plan an adventurous honeymoon in this stunning European city and discover its hidden beauty. Believe you me, you will love your decision of getting hitched here
3. BELGIUM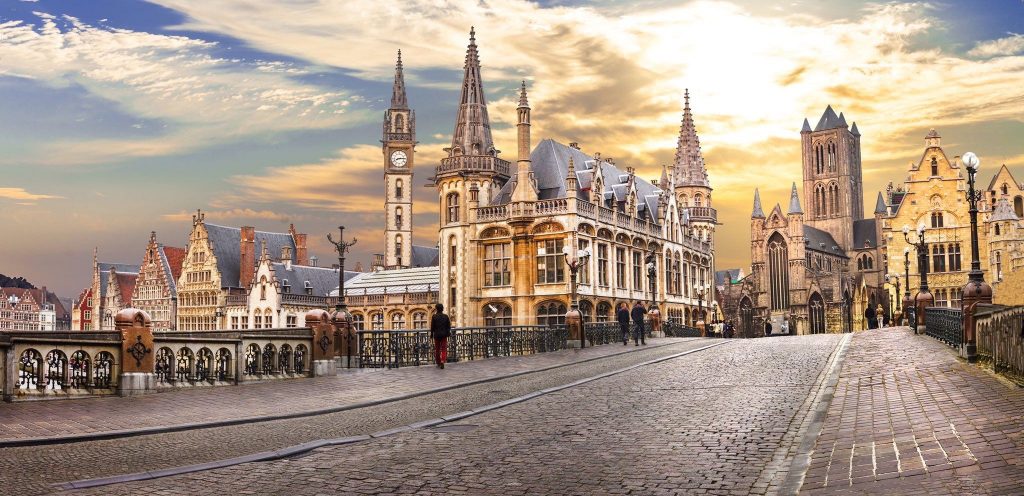 Belgium, known for its medieval old towns and Renaissance architecture. Specifically meant for the ones who are great admirer of medieval and Renaissance times. If you get hitched here you will get the best wedding pictures of yours. As, its magical market squares, castles, modern museums and galleries work as a perfect backdrop for a wedding shoot. And not to forget the delicacies over here, you can always treat your guests on luscious chocolates and heavenly two-fried frites. Also, your guests will have too much to explore here in Belgium.
4. HAA VALLEY, BHUTAN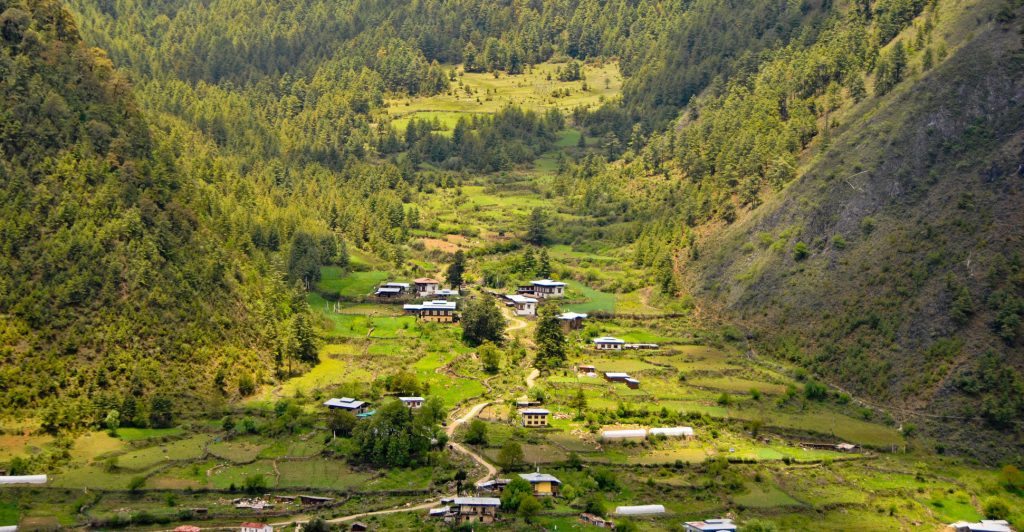 Country with the highest happiness index is Bhutan! The Haa Valley is a sweet spot tucked in Bhutan. Known for its ancient traditions and rituals, and with its thinly populated valley region, this place gives you the tranquilizing feel. The valley is located in close proximity to Doklam or Zhoglam – a plateau enveloped by Tibet's Chumbi Valley to the north, Bhutan's Haa Valley to the east and India's Sikkim state to the west. A perfect location for your destination wedding….. You will love the idea of getting hitched in Haa. Also, the place has sweetest people.
5. CAPE TOWN, SOUTH AFRICA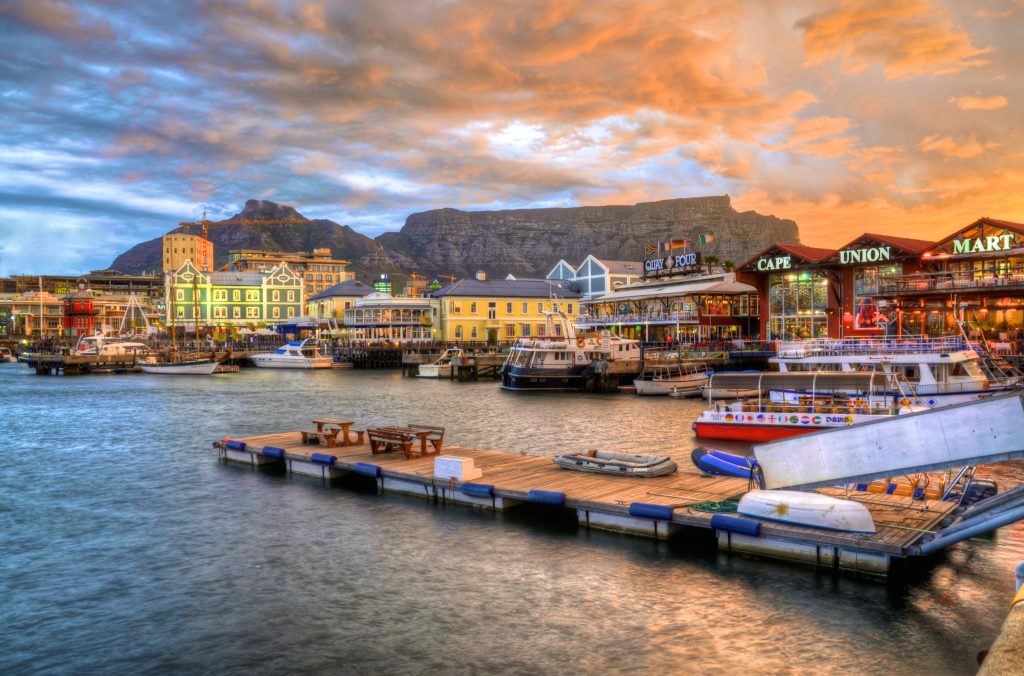 Cape Town, a port city of South Africa. Famous for its towering mountains, ostrich-dotted grasslands stretch connecting villages, monkey-filled forests line, the deserted beaches of Natal, and wildlife preserves, the Stellenbosch wine route tucks, and pristine beaches makes for a perfect wedding destination.
6. EDINBURGH, SCOTLAND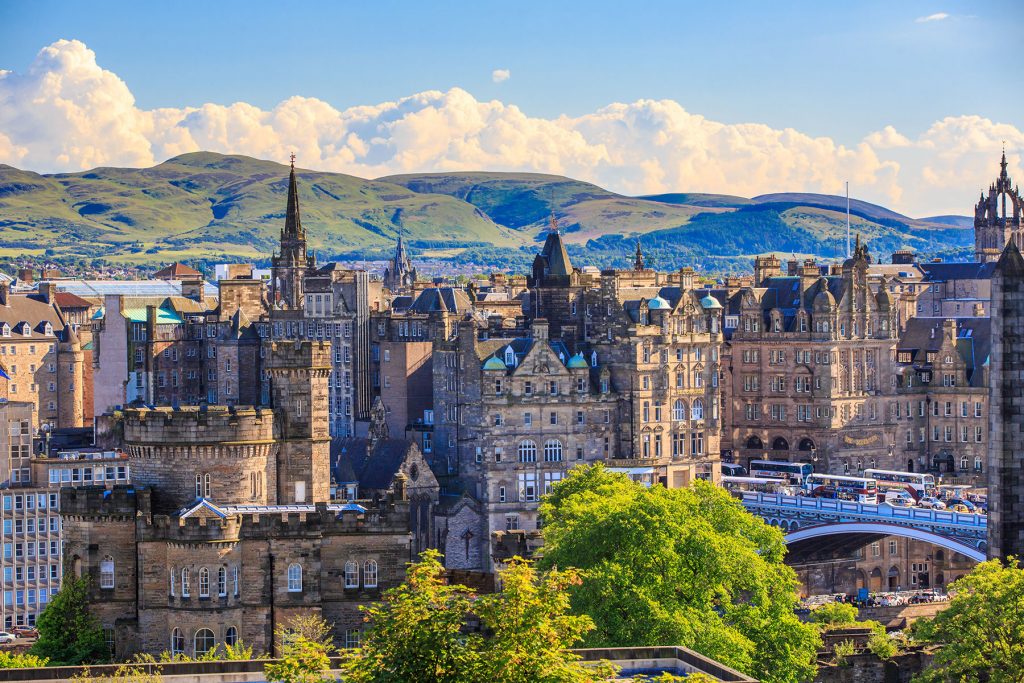 Edinburgh, a hilly capital of Scotland. Just imagine your wedding amidst mesmerizing medieval Old Town and elegant Georgian New Town with gardens and neoclassical buildings. And looming over the city is magical Edinburgh Castle.
7. GERMANY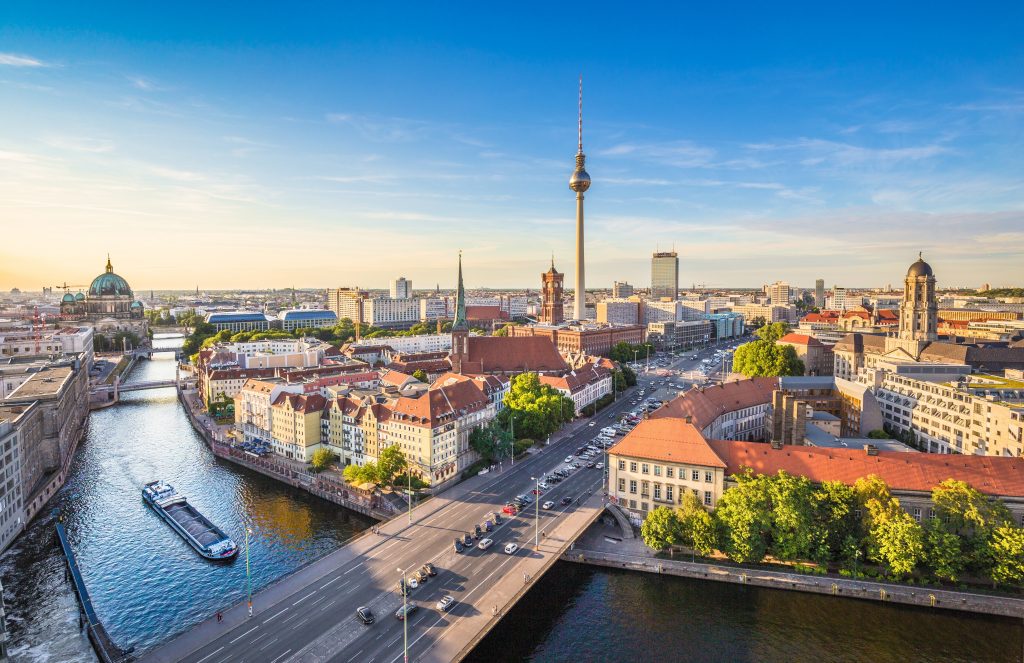 Known for its mysterious forests, romantic river valleys and expansive vineyards. This Western European country has a lot to make your destination wedding most memorable for all. The best part of getting hitched in Germany is you can honeymoon here and visit Berlin, the capital city, or you can hop over to Munich or Frankfurt. Germany has lot to offer, all you need is to know what exactly you are looking for. Destination wedding in Germany will make your special day more special.
8. HAKONE, JAPAN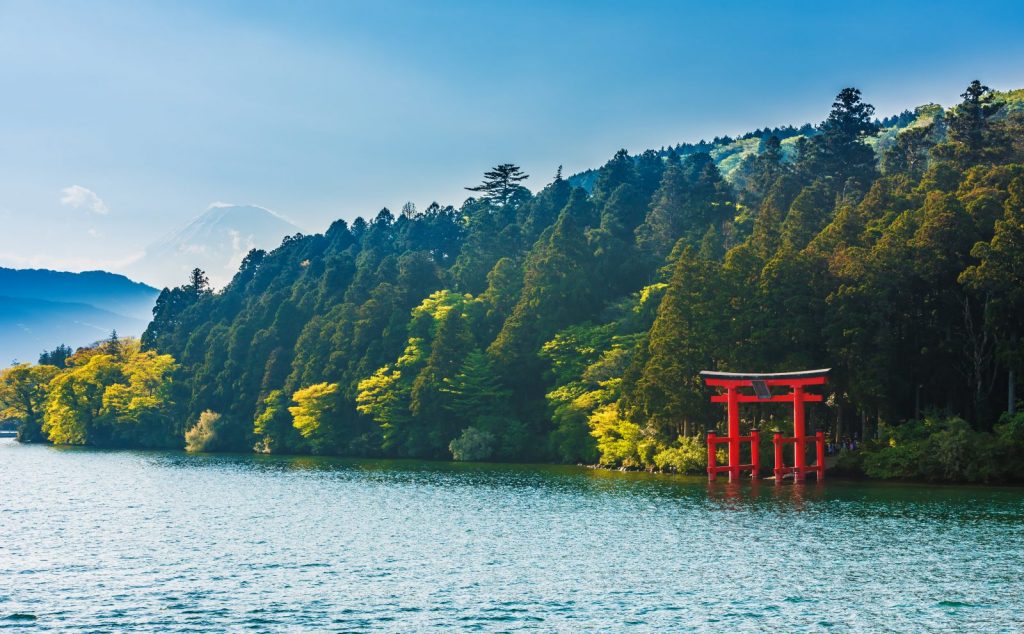 If looking for a fairy-tale wedding amidst mountains then Hakone is the place for you. Hakone is the home of Mount Fuji, lush gardens, and hot springs. It is about two hours from Tokyo. You can also enjoy honeymooning here. As, the place has a lot to offer to a couple from climbing mountains to relaxing at Yama No Chaya.
9. HAVANA – CUBA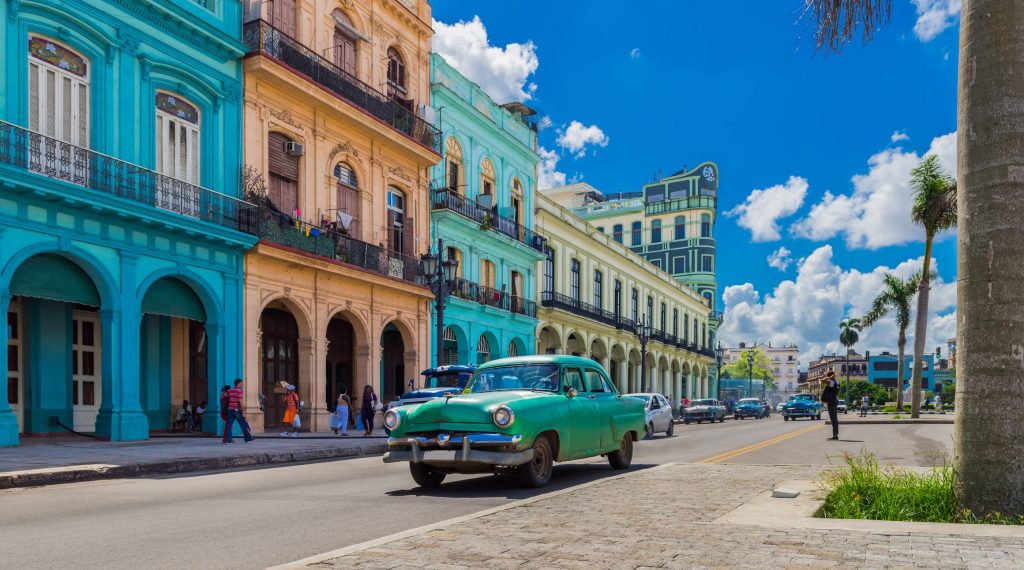 Cuba has a lot to offer to the couples from its vibrant culture to rich history. Havana is known for its incredible architectural beauty. The place is known for its one-of-a-kind hotels and resorts. One of best locations in the world to get hitched. If you want your wedding to be an amazing event, then Havana is the place.
10. ICELAND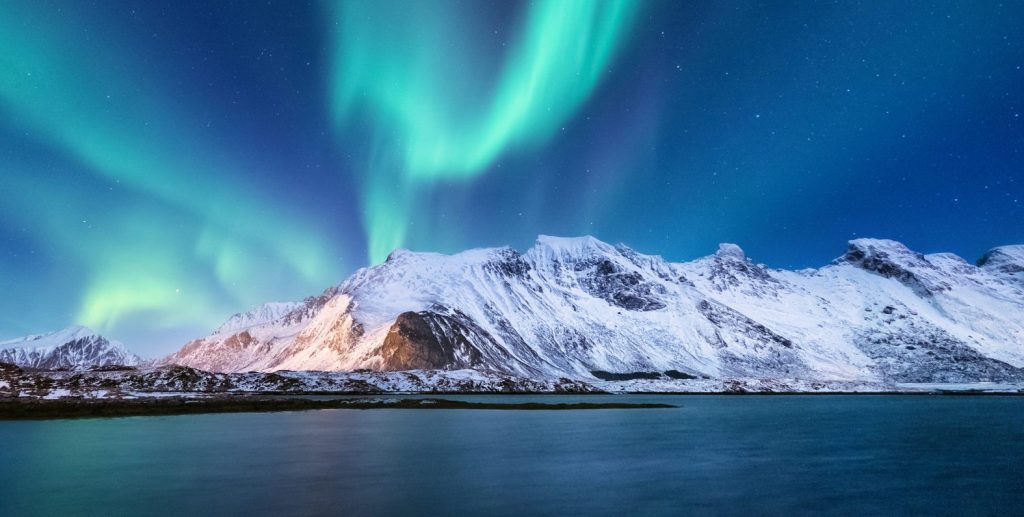 Iceland, a Nordic island nation, is characterized by its dramatic landscape with volcanoes, geysers, hot springs and lava fields. Massive glaciers are protected in Vatnajökull and Snæfellsjökull national parks.Iceland and its capital city of Reykjavik has always been popular honeymoon destination, but now the place is gaining popularity as wedding destination as well. For a perfectly romantic wedding Iceland is the place.
11. IRELAND, NORTH ATLANTIC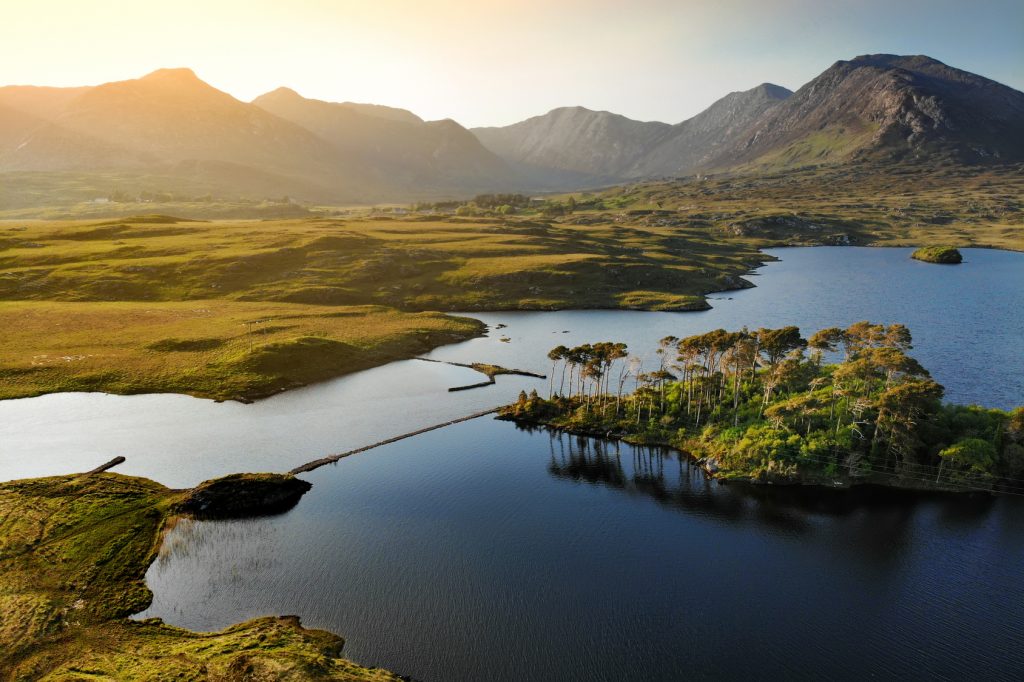 Getting hitched amidst the most beautiful rolling hills, lush gardens, ocean side cliffs, seaside villages, grand castles and country manors along with the genuine hospitality of the Irish people will make your wedding a memorable event for the lifetime.
12. ISTANBUL, TURKEY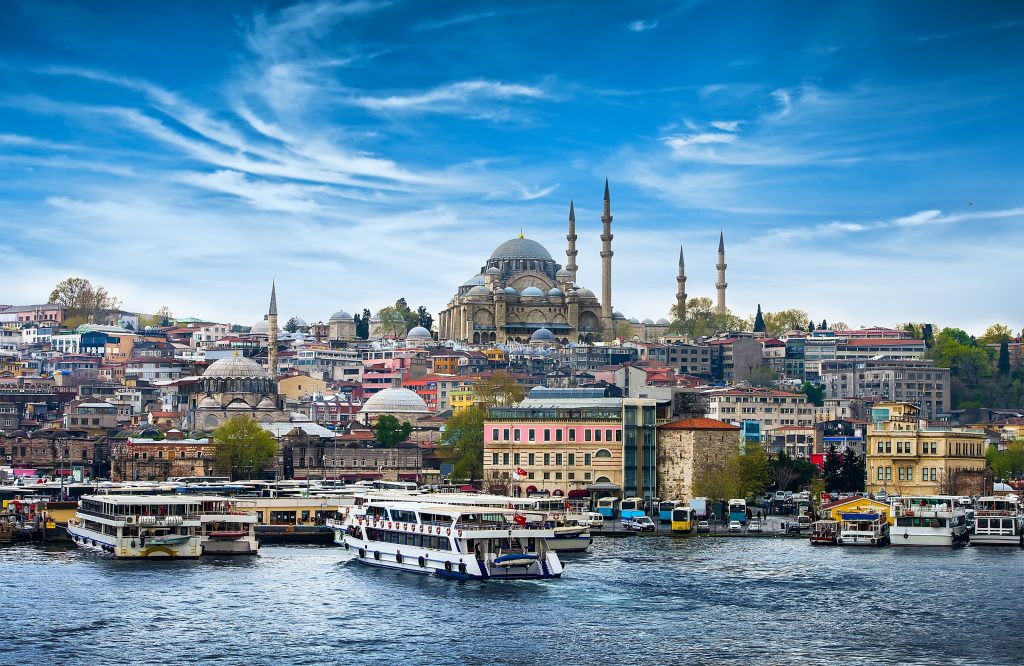 Istanbul is gaining popularity as one of the most sensual and romantic cities in the world. It is the combination of old and modern, east and west. And needless to say, the food choices it offers is beyond. No place is as beautiful as Istanbul. So, if you are looking to have a mix of old and modern, east and west at your wedding, then Istanbul is the place for you to get hitched.
13. JAPAN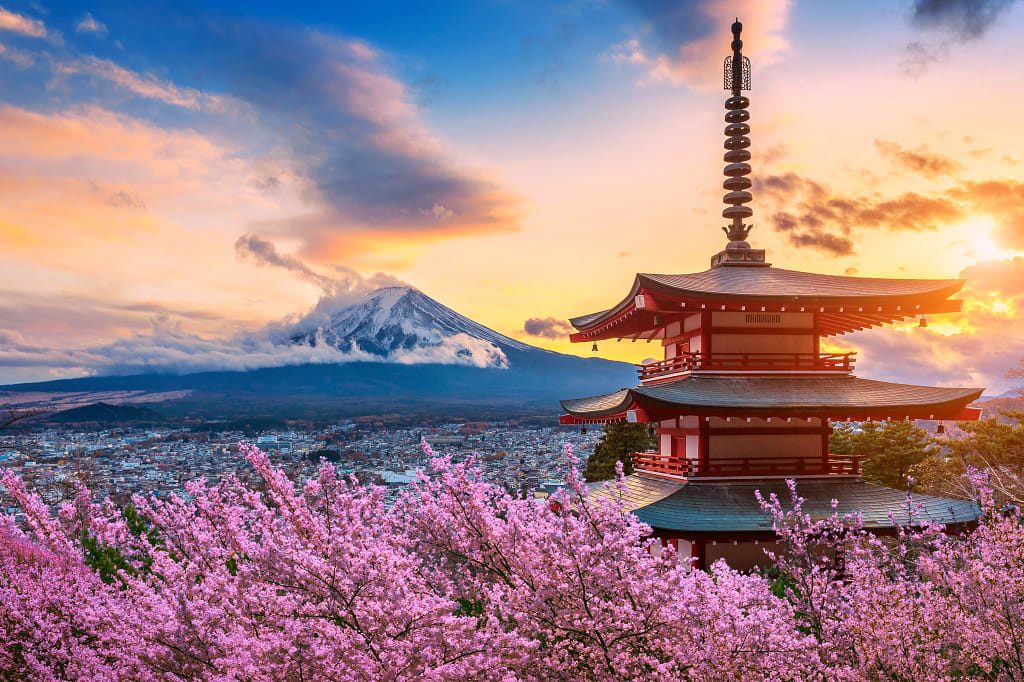 Another favorite location for a destination wedding is Japan. The land of the rising sun is offers you with myriads of options for your wedding. In fact the place is perfecto get the best wedding pictures as you can get everything in Japan from the dreamy Sakura blooms of spring and the fiery hues of autumn, to get most romantic pictures of your wedding. Also, your wedding can be a perfect excuse to experience authentic Japanese culture in traditional Kyoto. And if you want to get hitched amidst buzzing and vibrant metropolitan city, then Tokyo is for you!!
14. KENYA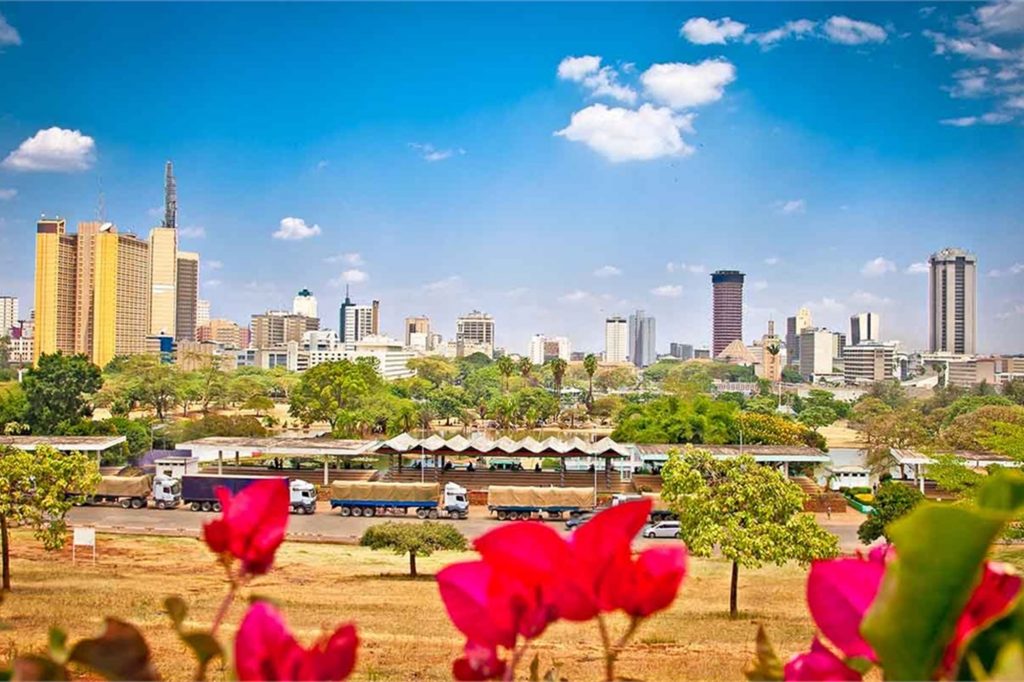 A village on the coast of Kenya, surrounded by both tropical forests and beaches. It is one of the best destination wedding locations in the world. The place offers myriads of lodging and accommodation options, from hotels to full-scale resorts. You will love to be here for your wedding, it is an apt location for a romantic wedding.
15. LAS VEGAS, UNITED STATES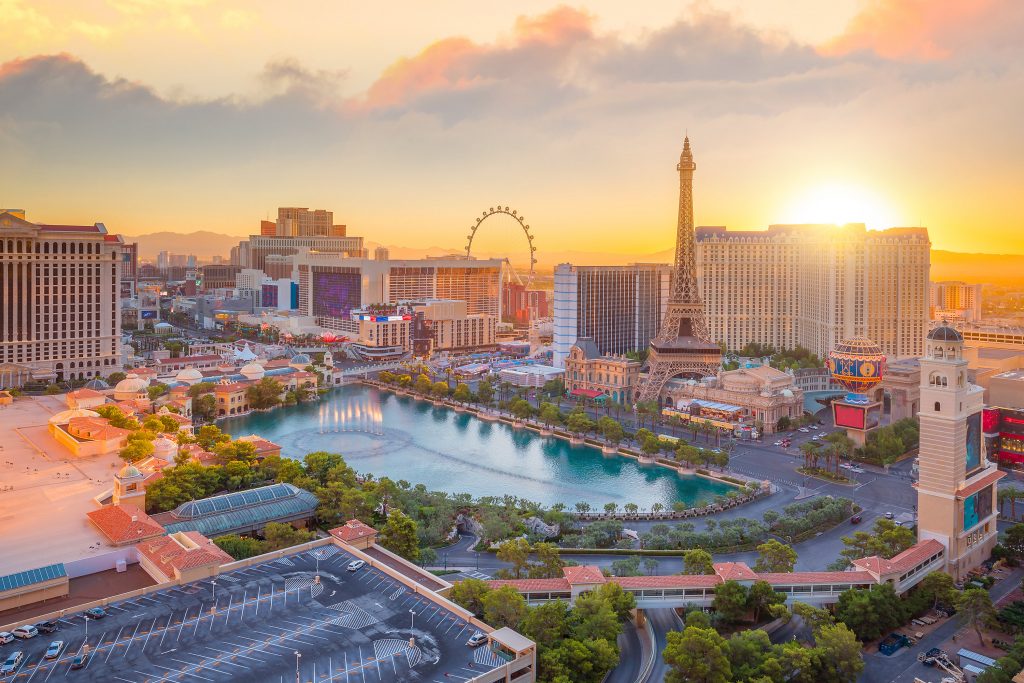 Besides, being famous as a Sin City, the city has too much to offer when it comes to your destination wedding. Las Vegas is a must visit place on earth. If you are looking forward to a romantic wedding then no place can be better than Las Vegas.
16. LOIRE VALLEY, FRANCE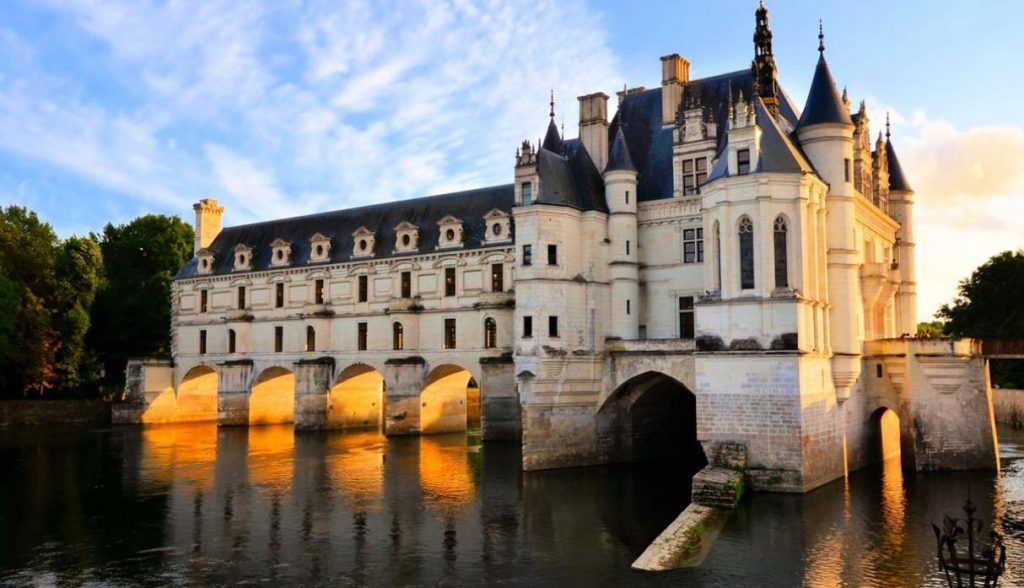 Just two hours from Paris, is the chateau-rich and rolling Loire Valley. Characterized by its castles, historic villages, charming people, wines and food. Basically, France offers you with everything you need for your dream destination wedding. Even the place offers a lot to you and your guests to enjoy the country life: wine-tasting tour, visit Chateau d'Usséor take a taste (or two) of tarte tatin that also makes a great dessert alternative.
17. MACAU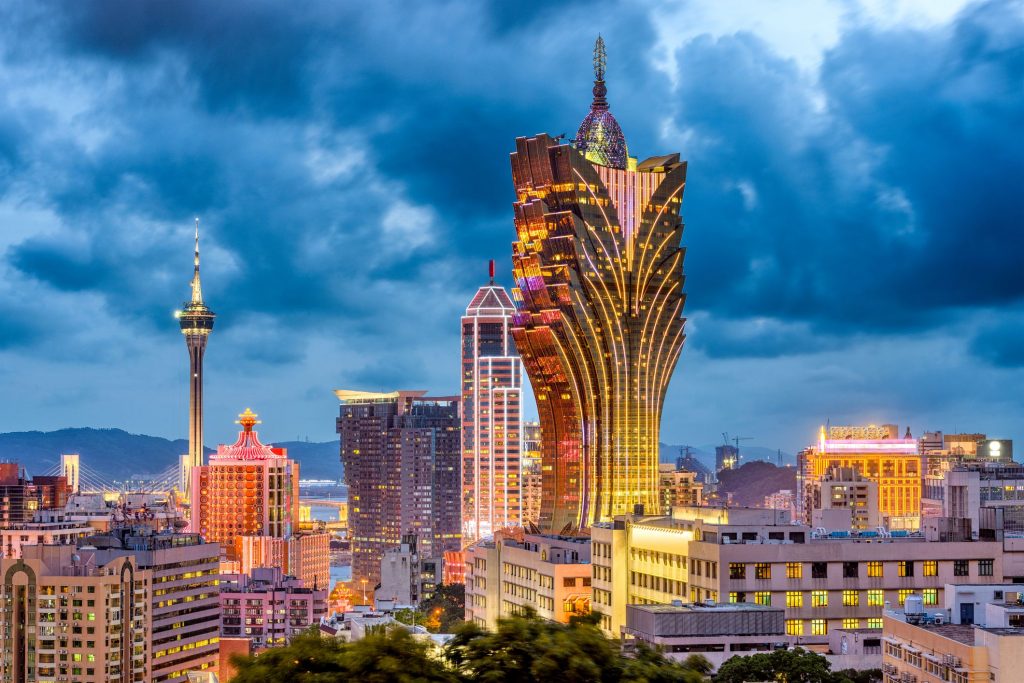 The place speaks all about a rich heritage of its Chinese and Portuguese past, Macau makes a perfect choice for your destination wedding this season. You have ample of options here to create perfect memories of your wedding. Also, place offers a lot to your guests too, from visiting the iconic Ruins of St. Paul to the world's largest Casino at the Venetian and have lot of fun all in all.
18. MARRAKECH, MOROCCO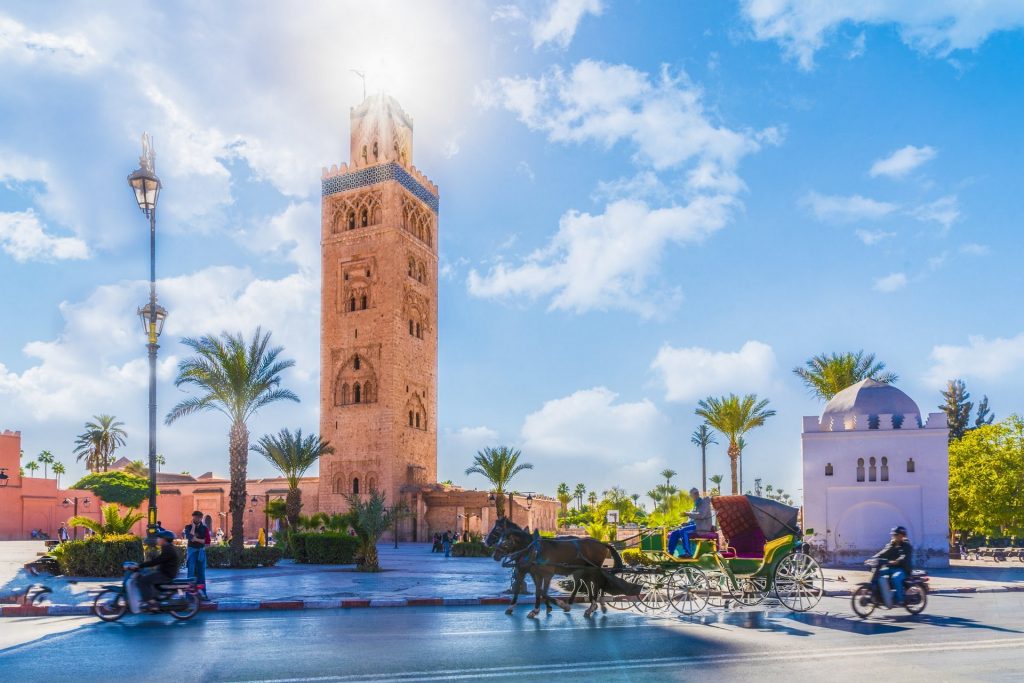 Marrakesh, also called Shopaholic's paradise, a former imperial city in western Morocco. Marrakesh is a major economic center and home to mosques, palaces and gardens. Believe you me, time doesn't exist here. If you are looking to get hitched in a city with overwhelming colors then Marrakech is for you. And the place is going best for all your shopaholic guests. As, they won't be able to resist themselves from shopping carpets, lamps, wall hangings, what not. If you are looking to make your wedding truly unforgettable, then Morocco should be in the list for sure.
19. MEXICO CITY, MEXICO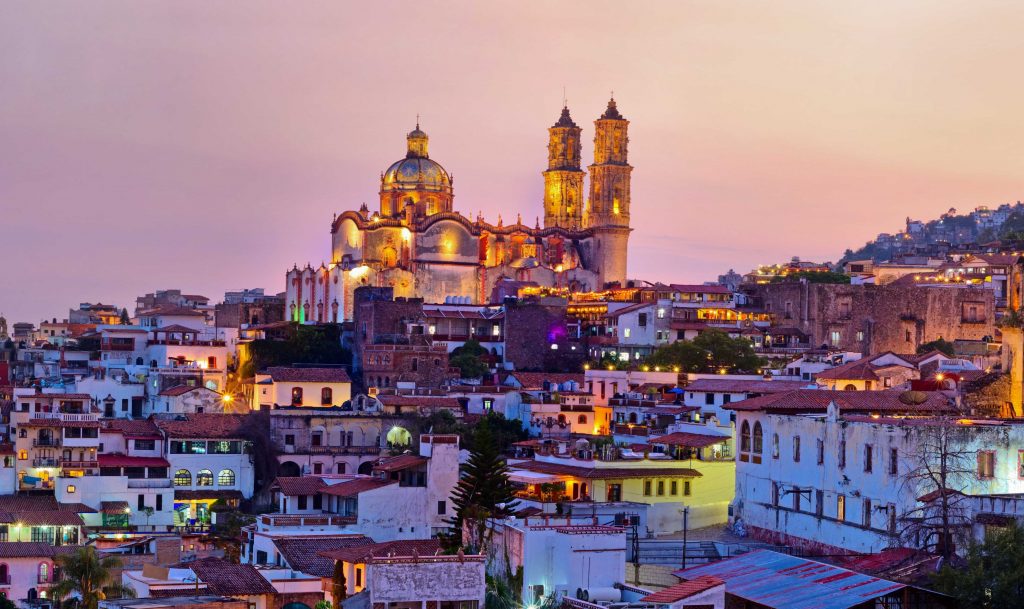 Mexico City is not only home to good food, music, and cultural experiences, but also makes for a perfect location for a destination wedding. With an incredible architecture and museums abound, Mexico makes a perfect international destination for your destination wedding. And it's going to be a perfect place for your foodie guests.
20. NAPA VALLEY, CALIFORNIA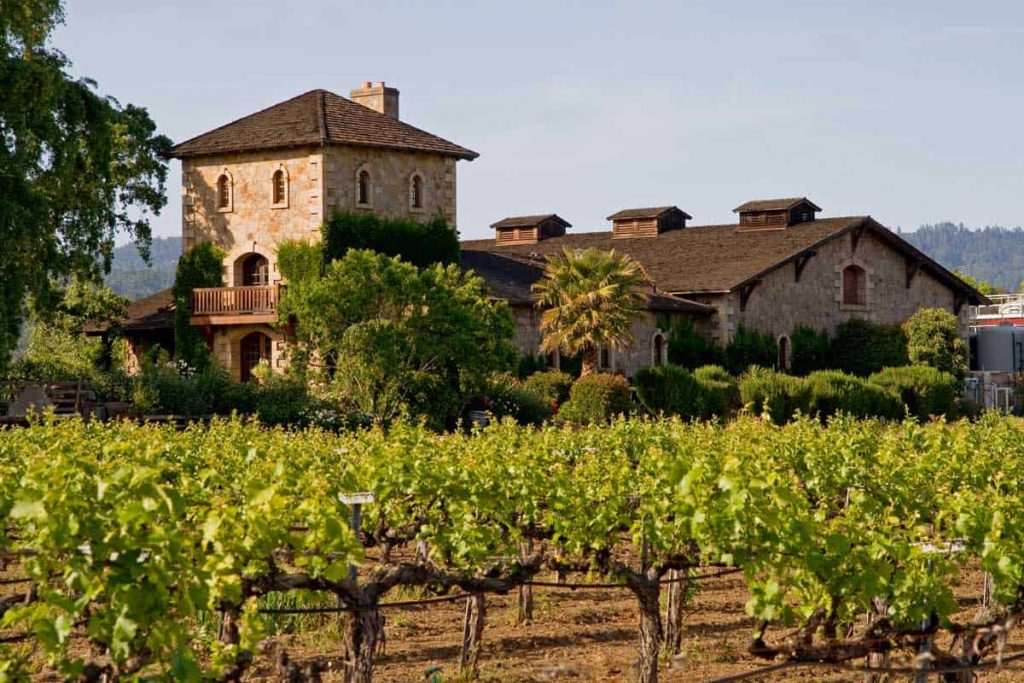 Located in north of San Francisco, California, the valley is known for hundreds of hillside vineyards. Oxbow Public Market, in the city of Napa, features regional gourmet food. Napa valley is filled with stunning landscapes, rolling hills, lush valleys, thereby making the entire place romantic for the couples who are looking forward to a romantic destination wedding.
21. NASHVILLE, TENNESSEE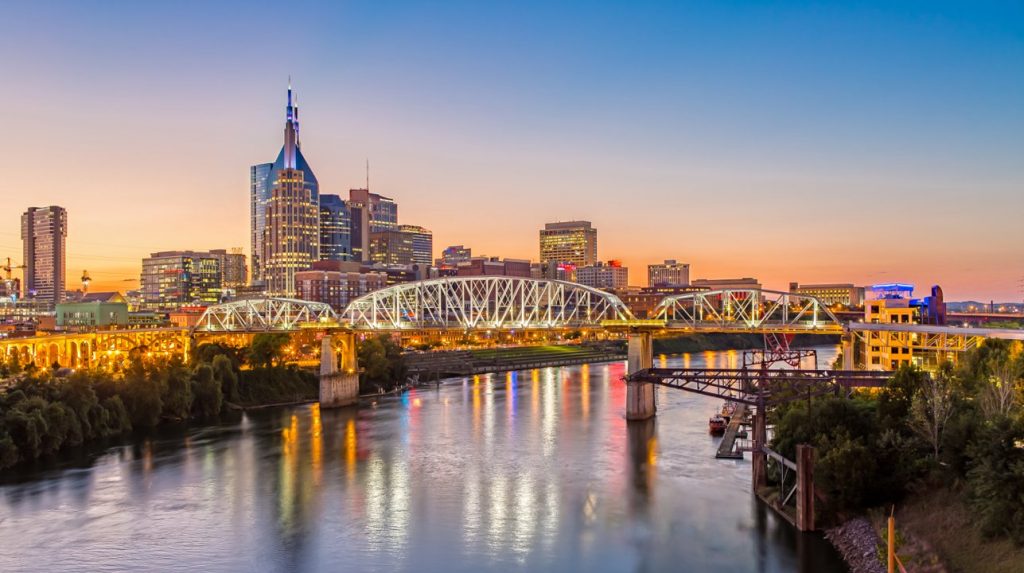 One of the top affordable U.S. Destination Wedding locations. Nashville is home of the famous "Grand Ole Opry" stage and radio show. If you are a music lover then this is place is perfect for you, besides destination wedding one can hit up tours galore and historic Ryman Auditorium and enjoy every bit of the place.
22. NEW ORLEANS, LOUISIANA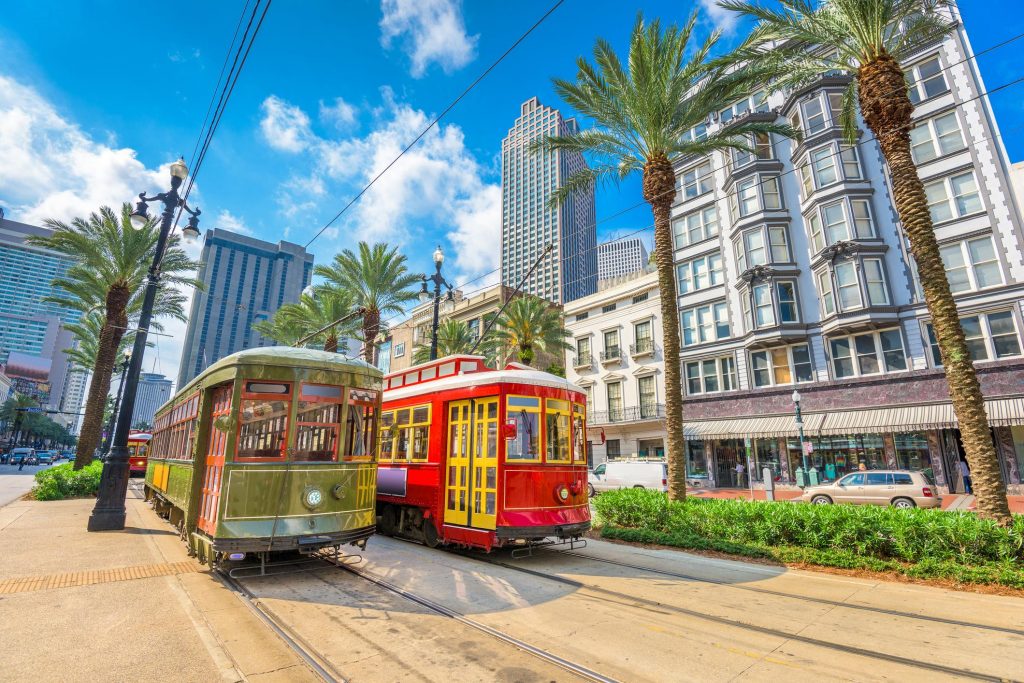 If the only objective of your destination wedding is to enjoy great food, great music, great people, and beautiful old world architecture in your wedding, then New Orleans is the place for you. Couples passionate about music must hit Preservation Hall for the best music in the world, and yeah don't miss to hit Jacques Imo's for Creole Soul Food.
23. NEW ZEALAND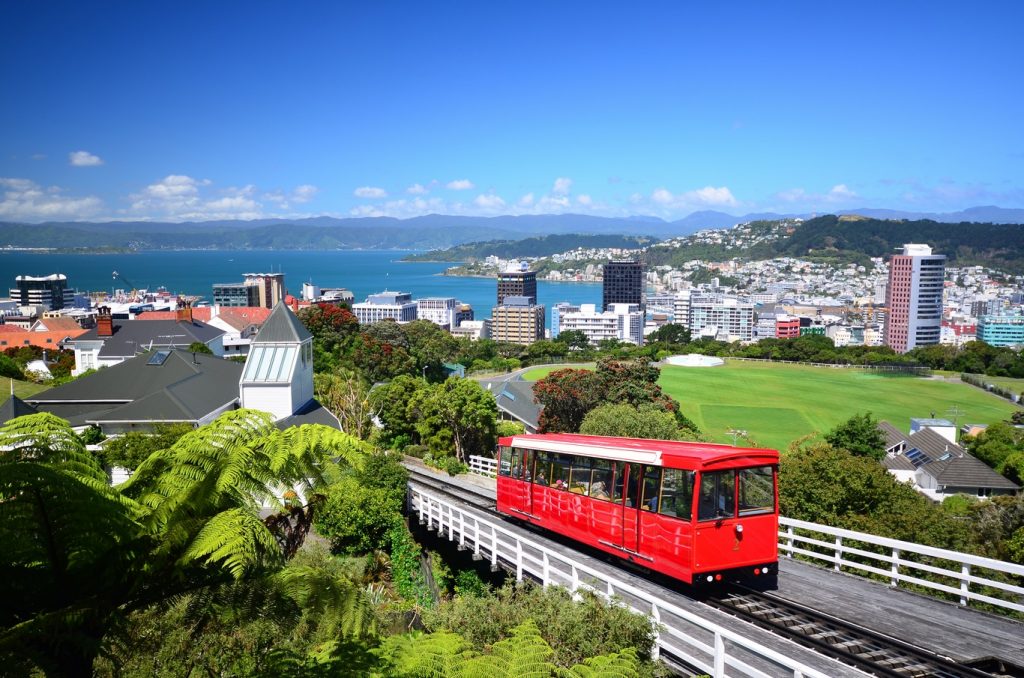 New Zealand, a country in the southwestern Pacific Ocean. Capital Wellington, on the North, is home to Te Papa Tongarewa, an expansive national museum. If you are looking to celebrate your wedding on some remote landscapes that too closer to beaches than of course, New Zealand is the place. One of the best places for water lovers. The place is home to golden beaches, pristine forests, rugged landscape, wildlife and hot springs, stunning views, waterside canyons etc. All these will make a perfect backdrop for your wedding.
24. NEW YORK CITY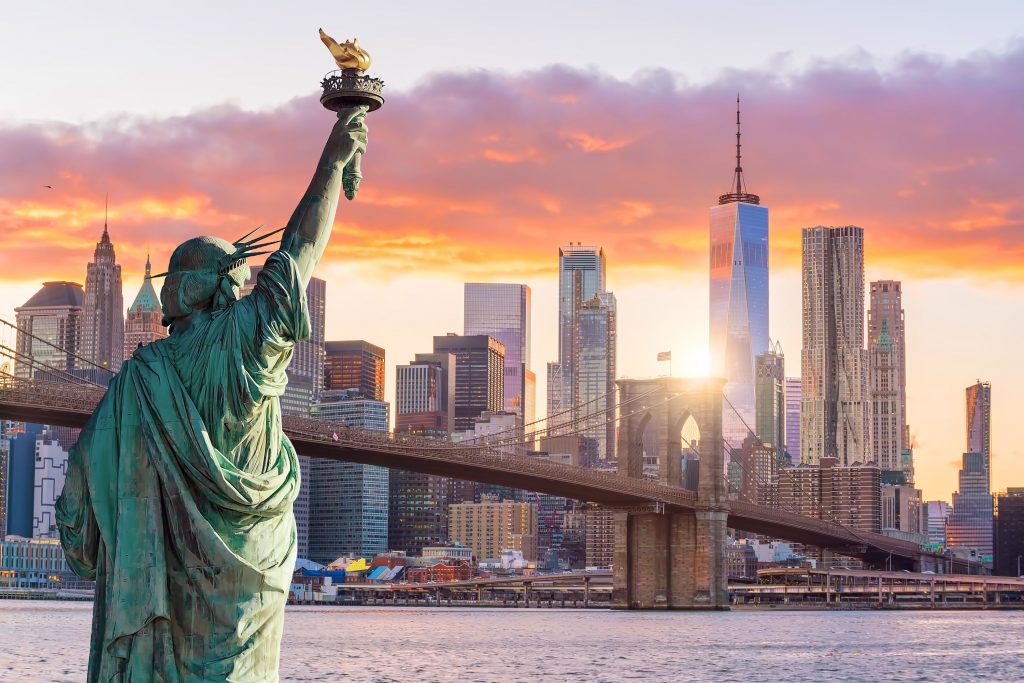 Famously known as the "city that never sleeps," the city has plenty of options to offer to the couples for their destination wedding. Also, the place provides you with an opportunity to visit world's classic tourist attractions, like Statue of Liberty, the Empire State Building, and Times Square. Besides, enjoy its crazy nightlife, Broadway shows, museums and galleries. Place is perfect for an intimate wedding celebration, you and your guests will love this place for sure.
25. NORWAY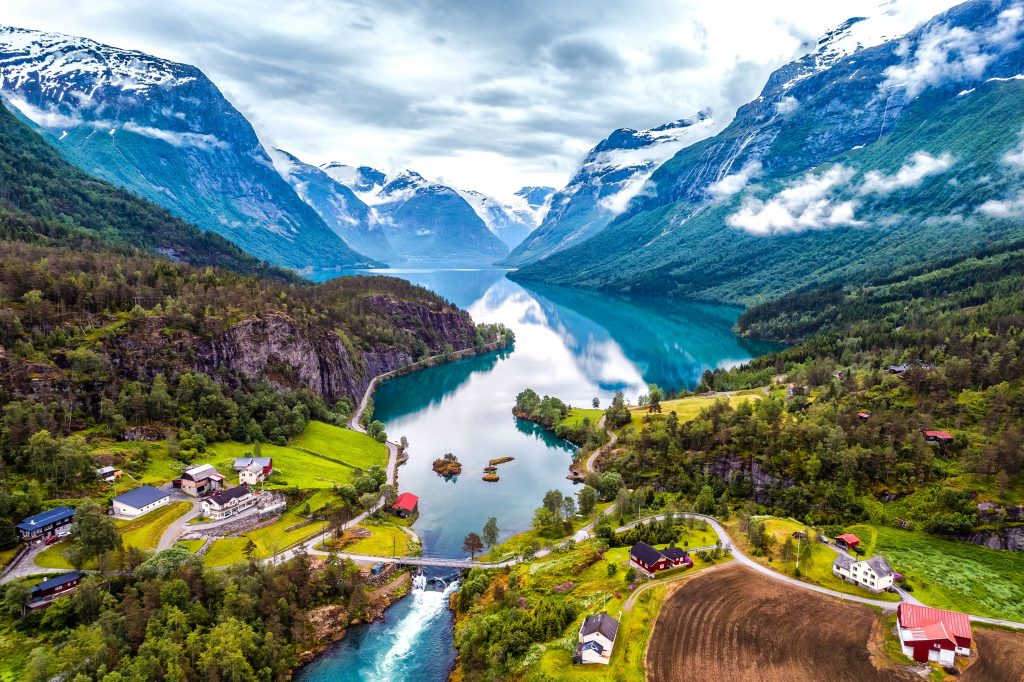 Norway, the stunning Scandinavian country is the perfect international spot to catch the Northern Lights, enjoy beautiful fjords and experience a winter wonderland. It is a must visit country. And there's no better way to explore and experience the country than to get hitched here on this land of wonders. Also, a perfect place to honeymoon.
26. PANAMA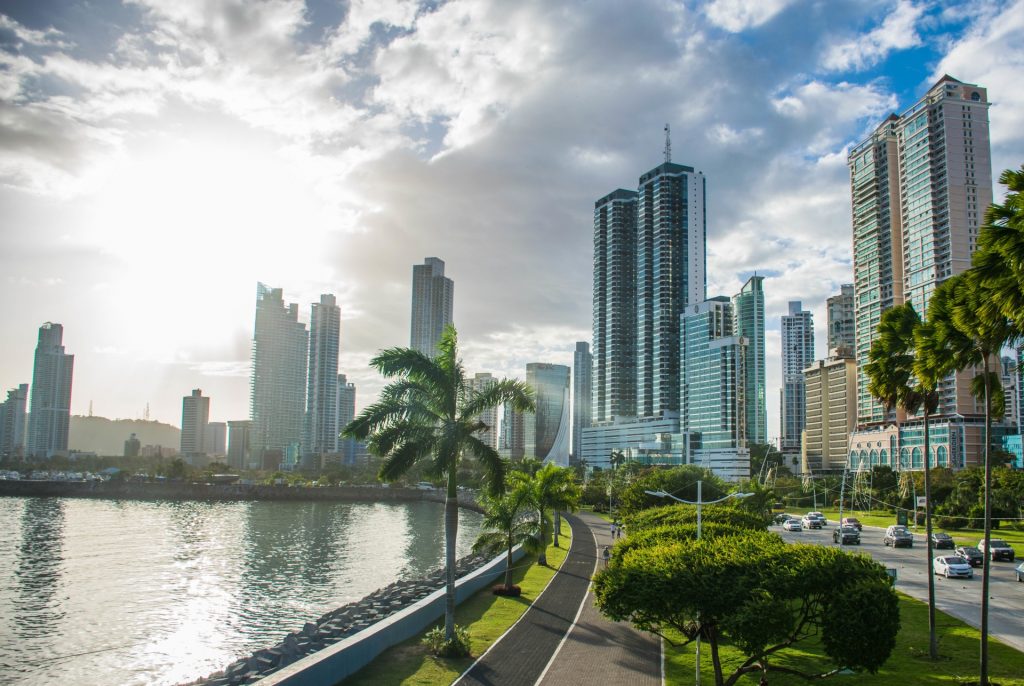 If you are looking for an absolute fun in your destination wedding then Panama is the place to go for. The country is home to lush jungles and unique urban cities, and is framed by both the Pacific and the Atlantic. Moreover, you can just enjoy driving from one ocean to the other in just 45 minutes. You and your wedding guests can take a day trip to Isla Grande in Colon and if you want you can even celebrate your cocktail night there.
27. PARIS, FRANCE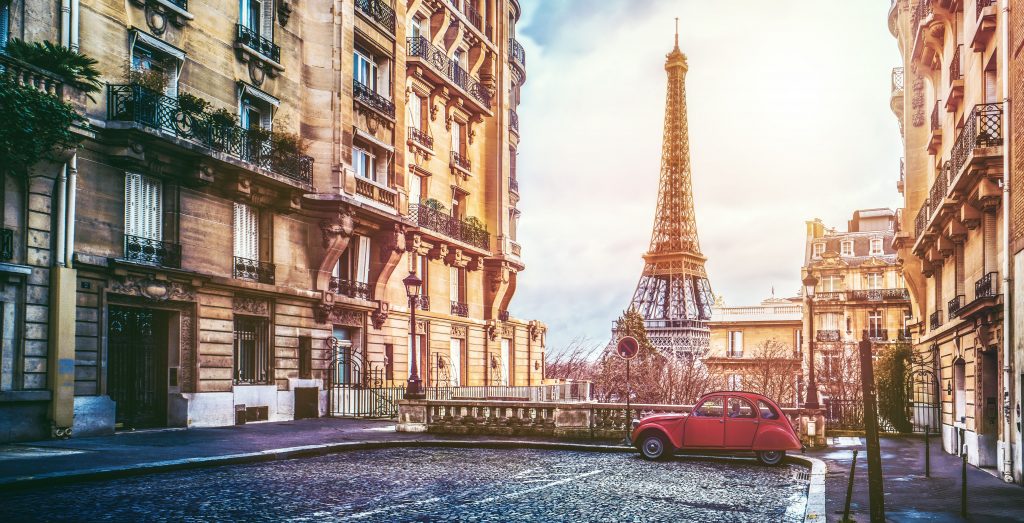 One of the most romantic cities on the planet, and has always been the first priority of honeymooners. You can even select it for your destination wedding. As, it makes a perfect destination for wedding too. Getting around the city is easy by bus and metro, if looking for a destination wedding in budget then Paris is the place for you. Paris offers myriads of options for you and your guests to have lot of fun.
28. PERU

Peru, a country in South American continent. It is home to a section of Amazon rain forest and Machu Picchu, an ancient Incan city high in the Andes Mountains. With its rich archaeological sites, Peru makes for a perfect destination for a wedding. Peru is for an amazing adventure! It has everything from breathtaking ruins of the Incan to Machu Picchu and enchanting Pisac. Those who love mountains, and archaeological sites then Peru is the place for them to get hitched.
29. PORTUGAL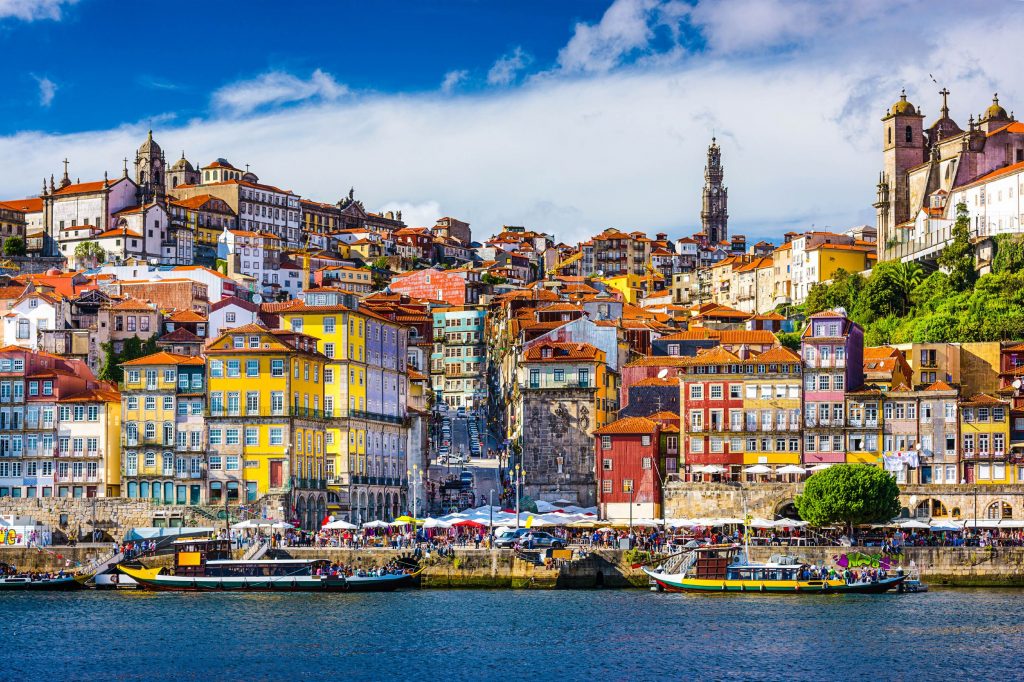 Known for its medieval castles, cobblestone villages, captivating cities and golden beaches, Portugal is a place for exceptional experiences. This beautiful European country is famous for its unique cultural heritage, hospitality and superb cuisine, thereby making it a perfect location for your destination wedding.
30. QUEBEC, CANADA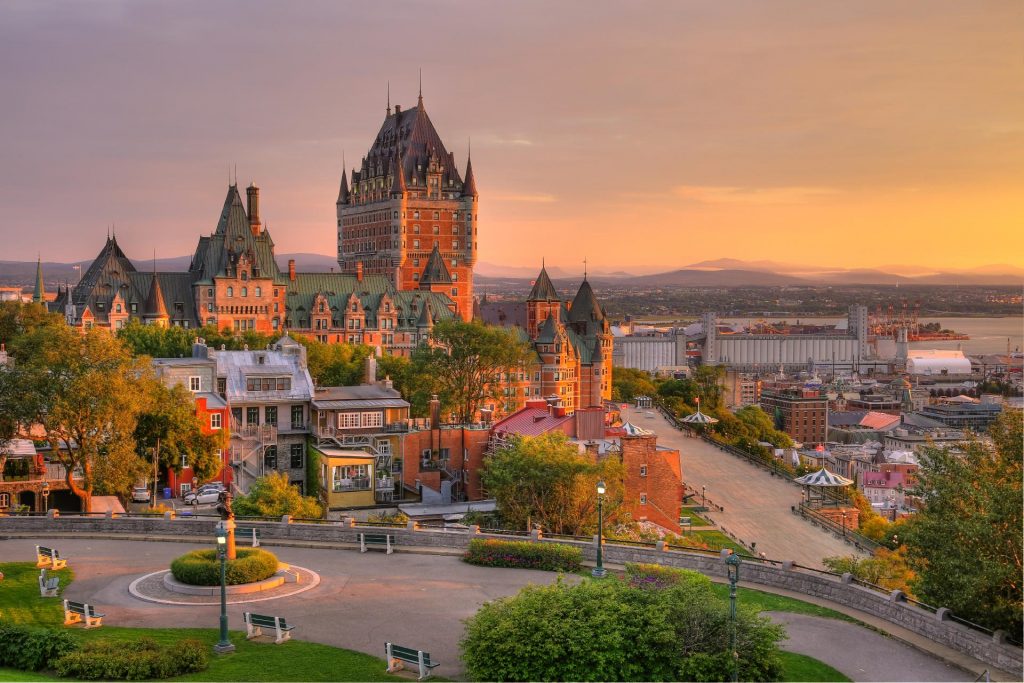 Quebec is a home to cobblestone streets, historical and beautiful castle-esque architecture, and an abundance of art. Québec City retains its old colonial core, Place Royale, and historic harbor, Vieux Port. The city is now known for its nightlife.Your destination wedding in Quebec, will make you and your guests enjoy all kinds of delights, which will make your wedding a unique and romantic experience for life.
31. ROMANIA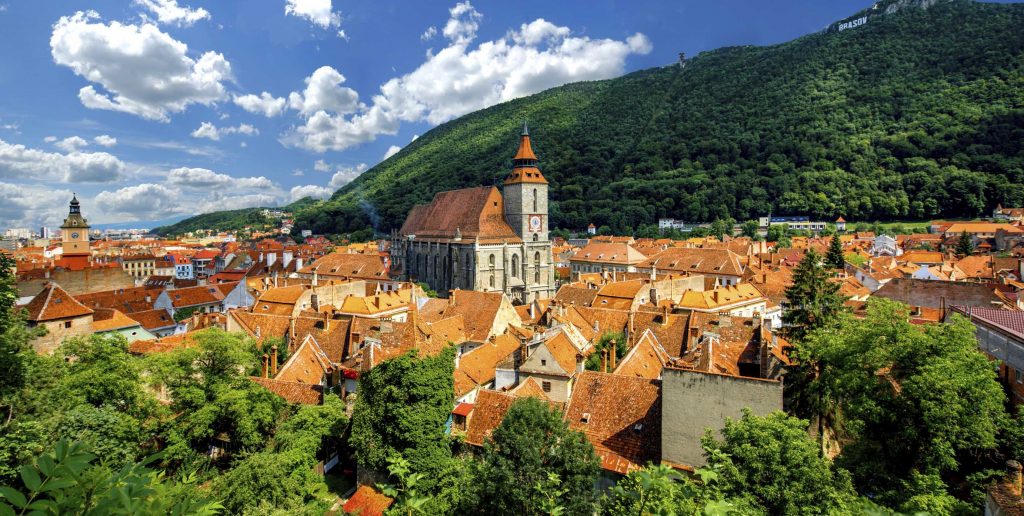 Romania, a southeastern European country known for the forested region of Transylvania, ringed by the Carpathian Mountains. It is home to many fortified churches and castles, notably clifftop Bran Castle. Romania is for the most romantic destination weddings, as the country offers you with the opportunity to mix adventure with romance and enjoy your wedding to the fullest. And the best part is you can fly to Budapest, or Cluj, for your honeymoon. Perfect place for an unmatched and unforgettable destination wedding.
32. ROME, ITALY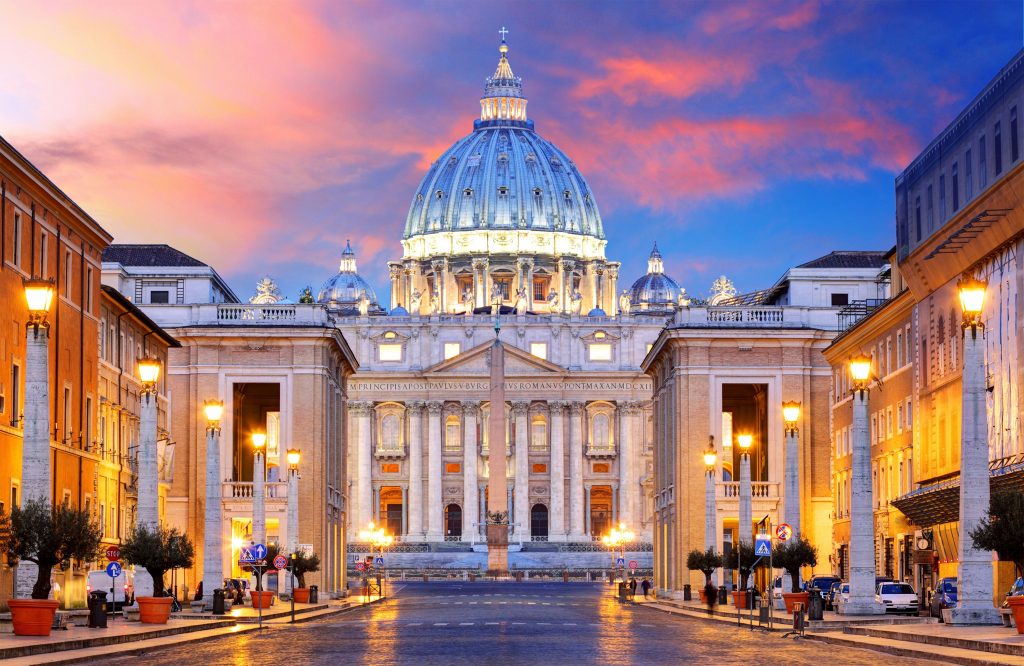 Rome, capital city of Italy, known for nearly 3,000 years of globally influential art, architecture, culture and ancient ruins, is a perfect destination for your destination wedding. With more artistic monuments, amazing Italian cuisine and wine the city has a lot to offer to you and your wedding guests.
33. SAN FRANCISCO, CALIFORNIA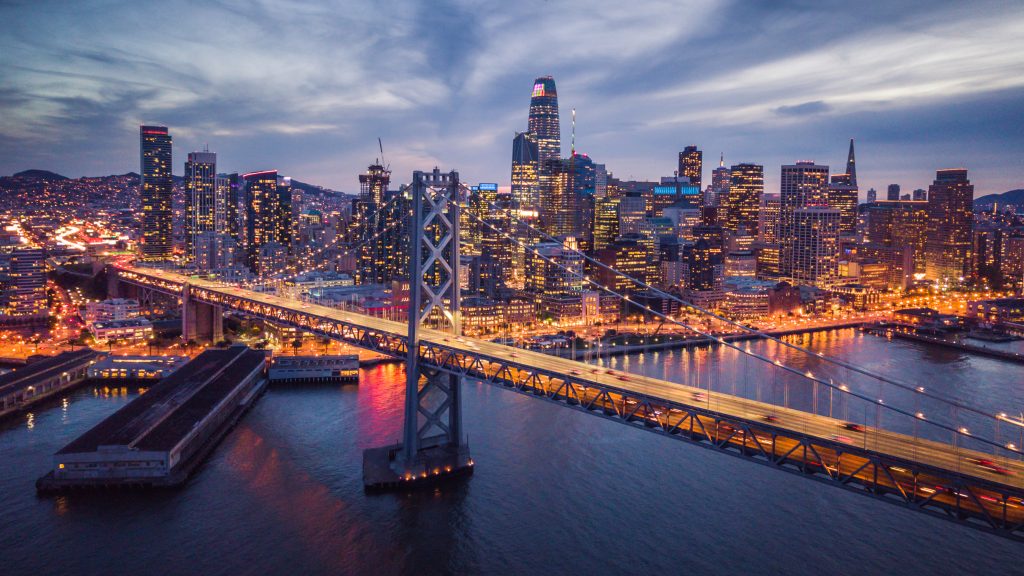 San Francisco, located in northern California, is a hilly city on the tip of a peninsula. The city is surrounded by the Pacific Ocean and San Francisco Bay. Known for its year-round fog, Hills rise and drop, huge parks, skyscrapers and ornate, bay-windowed Victorian homes, cable cars, iconic Golden Gate Bridge, and colorful Victorian houses, it makes for a perfect place for a summer destination wedding.
34. SAN MIGUEL DE ALLENDE, MEXICO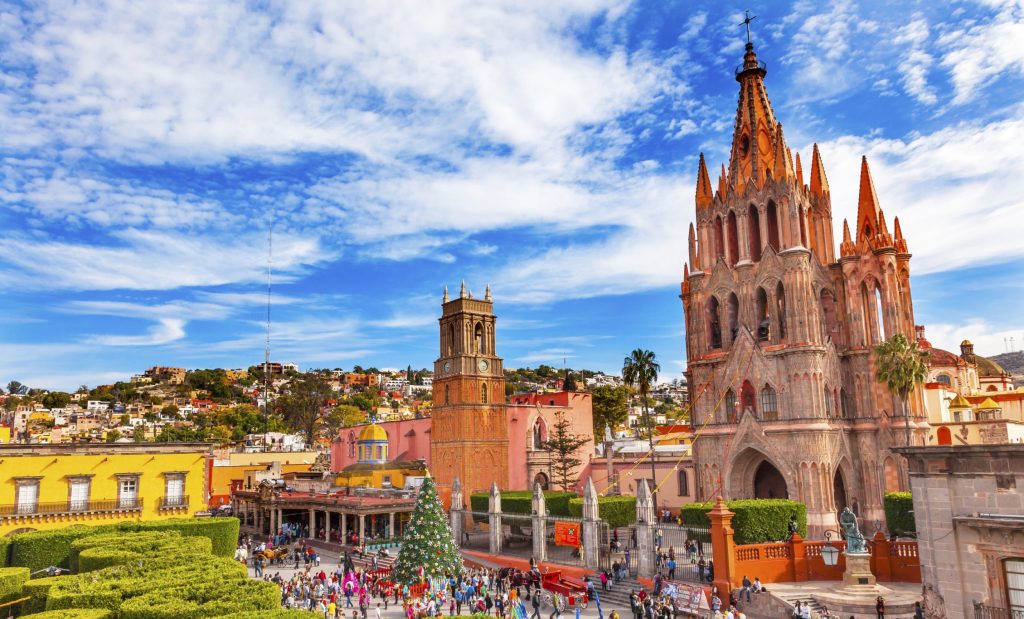 If you are looking for old-world charm and romance in your wedding, then San Miguel is the place. Characterized by narrow cobblestone streets, red stucco walls, gardens, centuries-old chapels, churches, and Spanish-style courtyards and Spanish Colonial–style architecture is no less than a paradise on earth. Located outside Mexico City, San Miguel de Allende is Mexico's newest hot spot for destination wedding. You'll find more historic buildings and monuments than modern mega-resorts in this provincial town. If you are ready for a charming wedding in nearly 500-year-old town, then you can say yes to this Sam Miguel.
35. SCOTLAND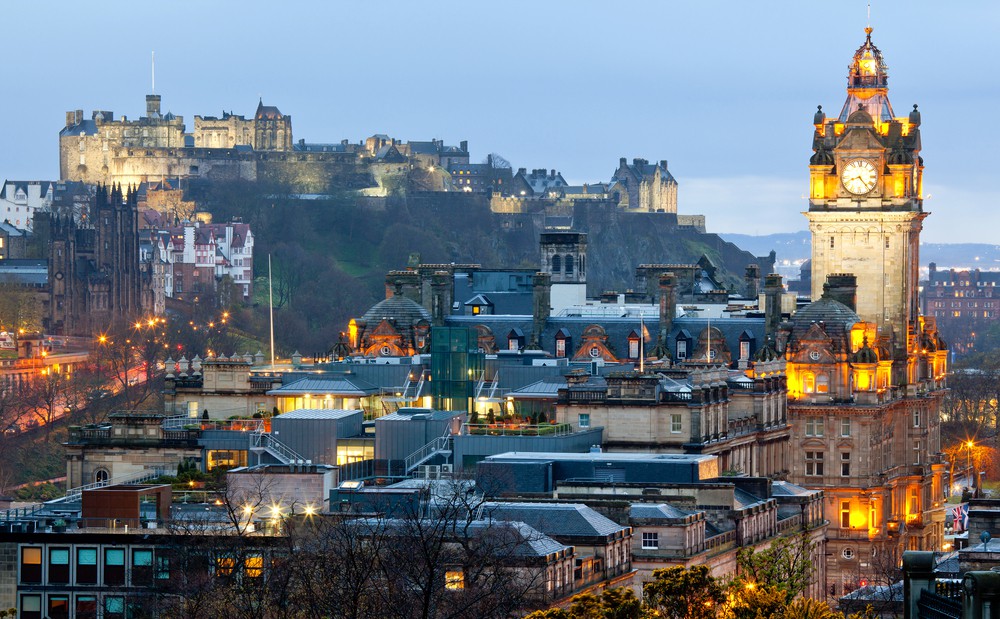 Scotland, a land of mountain wildernesses, which includes the Cairngorms and Northwest Highlands, interspersed with glacial glens (valleys) and lochs (lakes). With its major city Edinburgh, a hilly capital of Scotland. Famous for its iconic hilltop castle, and Glasgow, and vibrant cultural scene. Scotland makes for a perfect destination for a romantic wedding.
36. SOUTH KOREA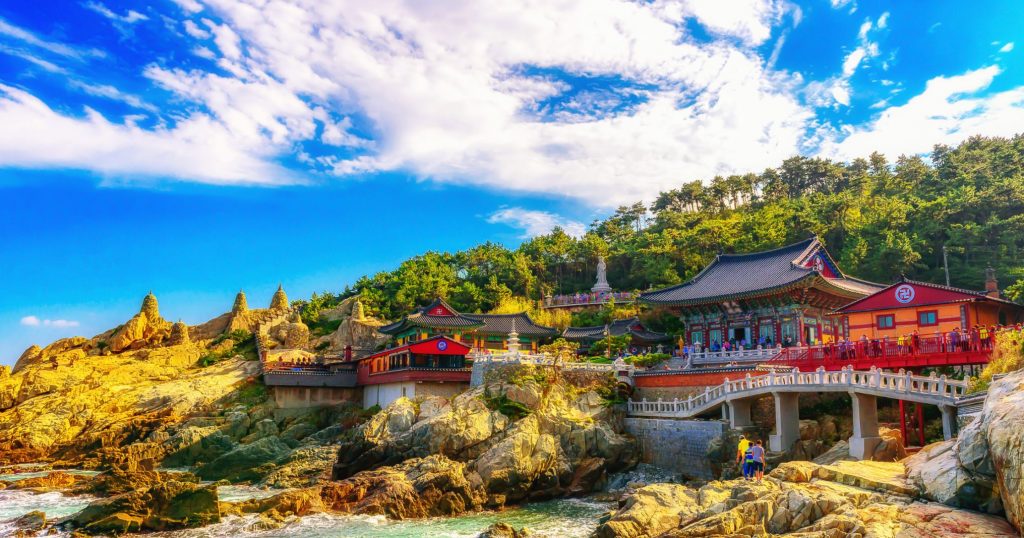 South Korea, one of the romantic places in the world, has always been a favorite location for couples. And there's no better way to experience the springtime spells of a soft, pastel romance than your wedding. If you are looking for a perfect fairy tale destination wedding then South Korea is the place for you. And the best part is there is no best time to visit South Korea as each of its four seasons carry a unique charm. Try out!!
37. SPAIN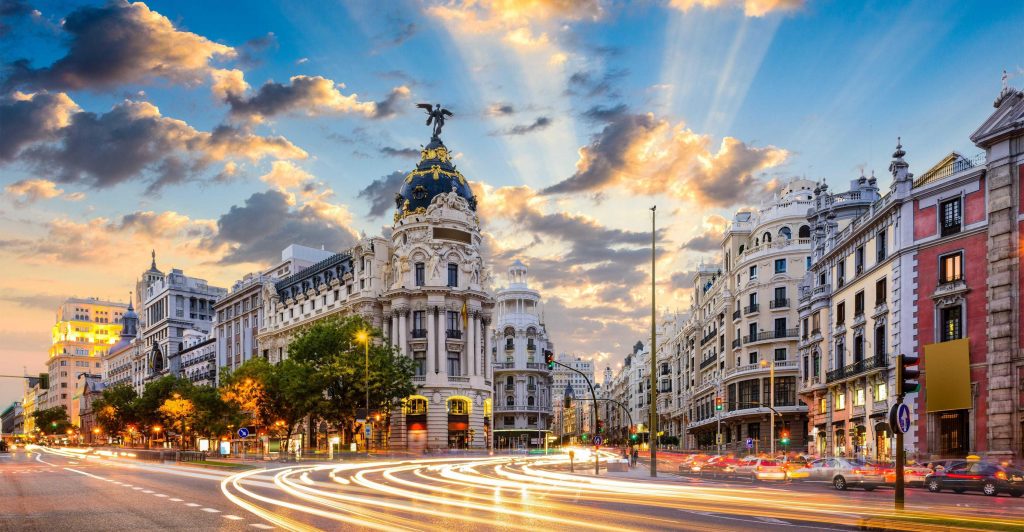 A must visit place for the nature lovers. If you also think you and your better-half love nature then let yourself unleash in Spain's varying landscapes! Spain is known for its Roman ruins, timeless villages and modern landmarks. Your wedding amidst the beauty of Spain will be memorable for life. Also, if you want you can even honeymoon here and enjoy Spain's wildly beautiful cliffs or explore cities of Barcelona and Madrid.
38. SWITZERLAND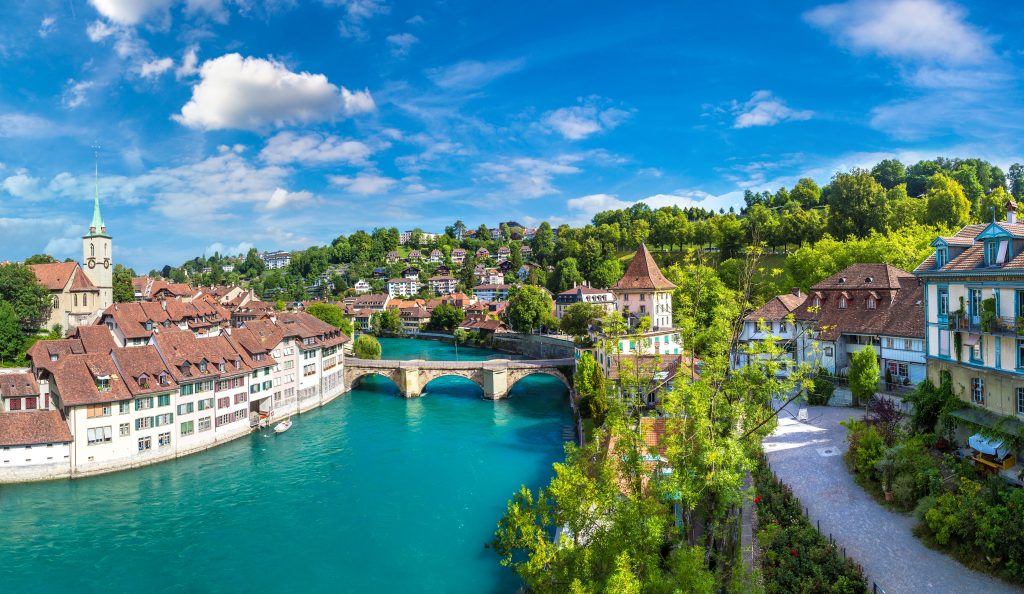 Switzerland, a mountainous Central European country, home to numerous lakes, villages and the high peaks of the Alps, makes a perfect choice for a destination wedding. Undoubtedly, Switzerland is amazingly beautiful. An exquisite location for making your wedding a memorable one. The country is also known for its ski resorts and hiking trails. Needless to say, famous for Swiss watches and chocolate. You and your wedding guests will simply enjoy in Switzerland!
39. TAIWAN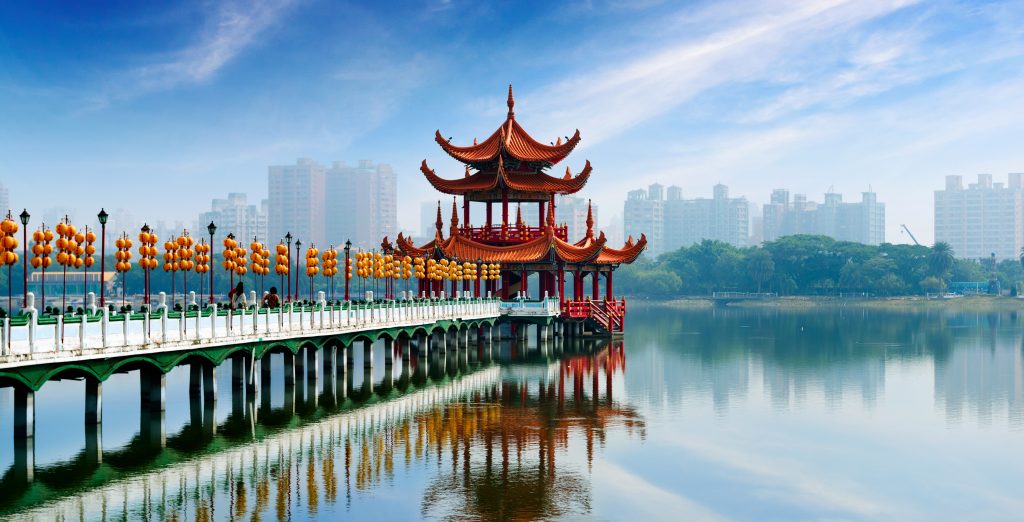 An extremely underrated destination, Taiwan is one of the most welcoming countries in the world. Taipei, the capital city of Taiwan, offers myriads of venue choices for your destination wedding. Locations like Taichung, Kaoshiong and Tainan in Taiwan are equally beautiful and sought after for destination wedding.
40. THE NETHERLANDS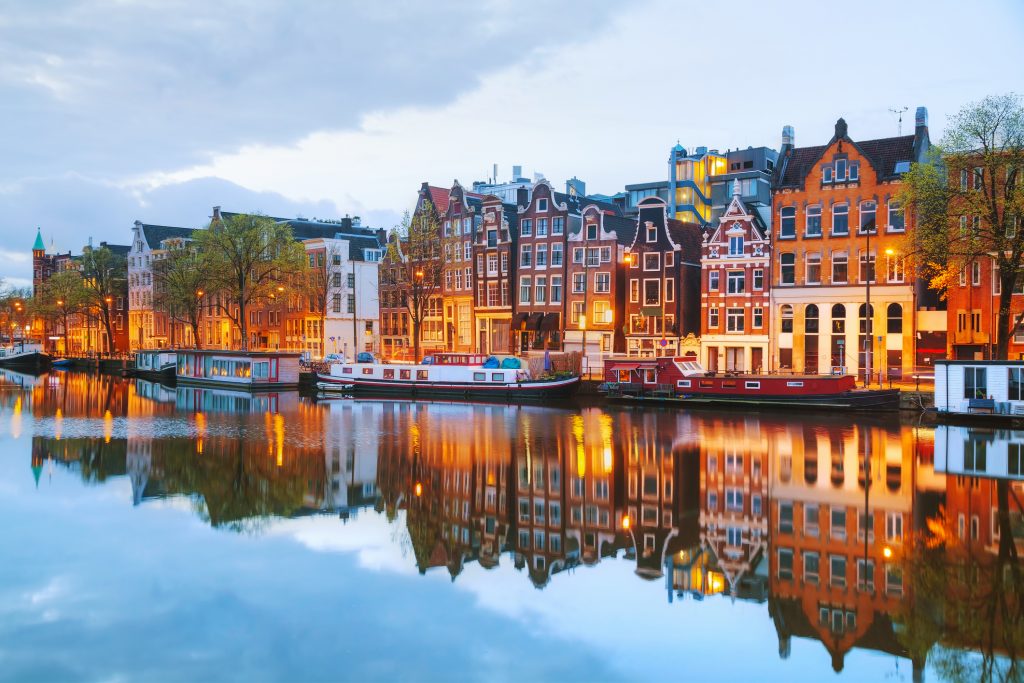 Gateway to Dutch culture, the Netherlands is famous for its flat landscape of canals, tulip fields, windmills and cycling routes. Amsterdam, the capital city, is the most visited place in the country. You can always plan to get hitched here in The Netherlands. Even your guests can go on an adventure trip in its atmospheric lanes and sights and can relax amidst its artistic heritage and modern buildings.
41. THE UK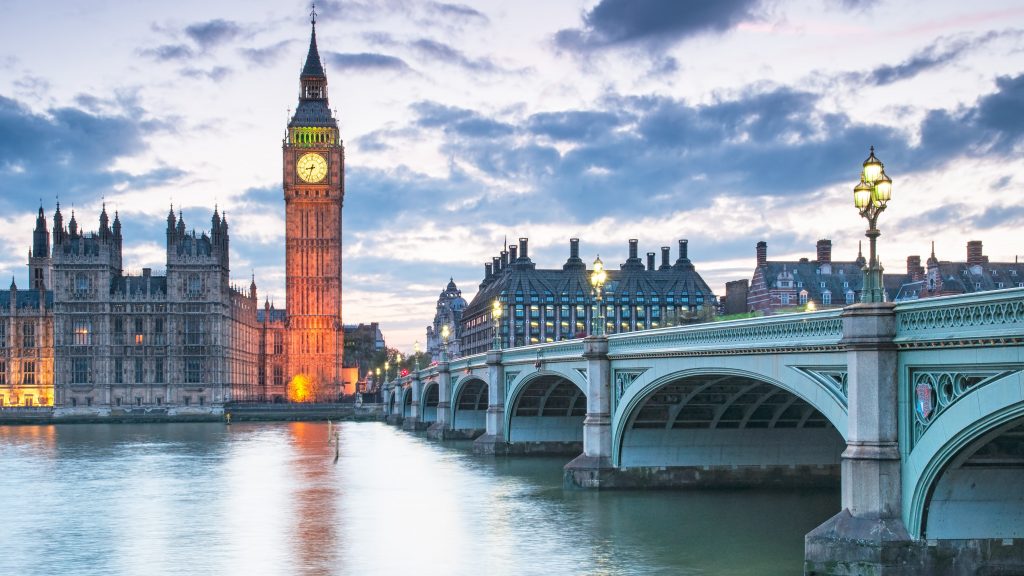 The United Kingdom is a perfect destination for a destination wedding. It presents the mesmerizing mix of the old and the new in modern London. In the UK you have a lot to explore and experience. You can have a great wedding with just few guests here in The UK. In fact, you can take it further and honeymoon here and visit west to Northern Ireland and discover the unique Irish charm.
42. TULUM, MEXICO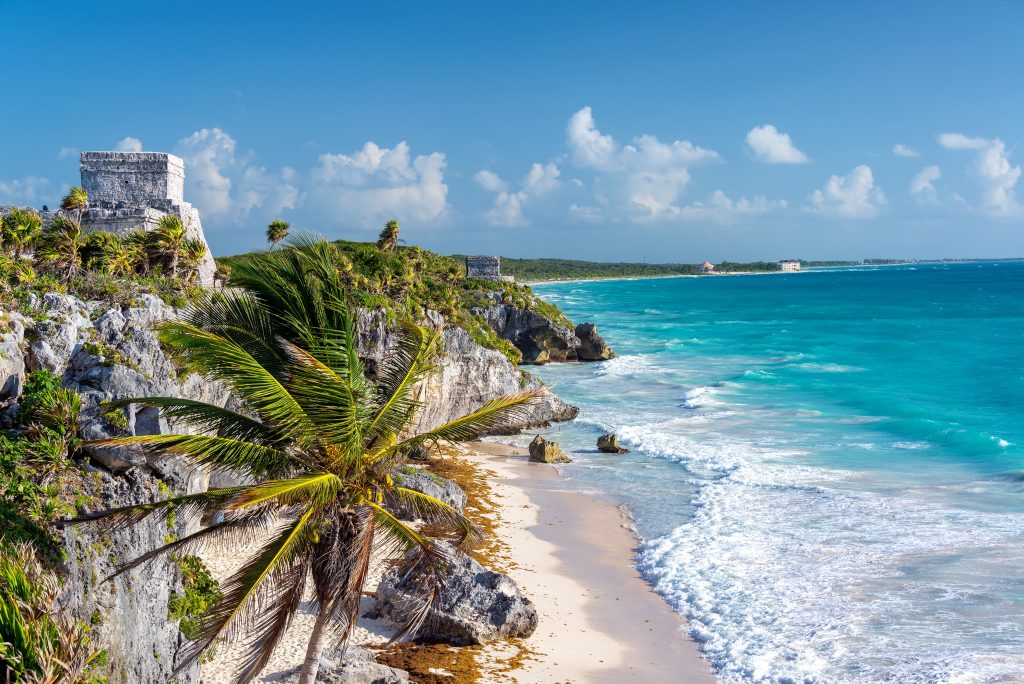 Tulum, a town on the Caribbean coastline of Mexico's Yucatán Peninsula. It is known for its beaches and well-preserved ruins of an ancient Mayan port city. It takes around 1.5 to 2 hour drive from Cancun to reach Tulum. The beach portion of Tulum is swamped with eco-hotels with waterside beds and fancy cocktail bars. Tulum is a perfect location for an intimate destination wedding with just few guests in attendance. Tulum offers endless options for foodies, so food is not a problem for your wedding guests.
43. TUSCANY, ITALY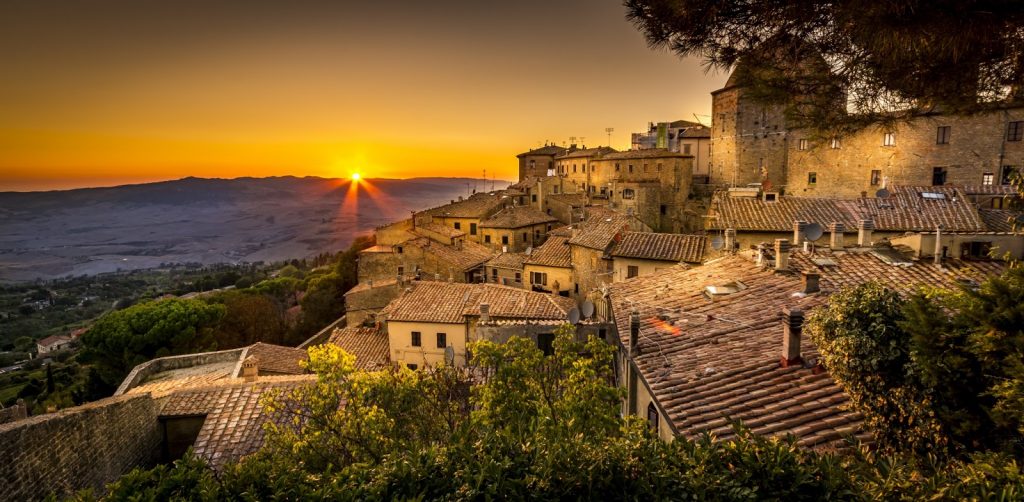 Tuscany, located in central Italy. With Florence, its capital, is home to some of the world's best Renaissance art and architecture, which includes Michelangelo's "David" statue, the Duomo basilica, and Botticelli's works in the Uffizi Gallery. The region is full of diverse natural landscape which encompasses the island of Elba's beaches on the Tyrrhenian Sea, the rugged Apennine Mountains, and Chianti's olive groves and vineyards. Tuscany has everything to make your wedding an unforgettable one, just like VIRUSHKA. If you have also dreamt of getting hitched like VIRUSHKA then Tuscany is the place.
44. UTTARAKHAND, INDIA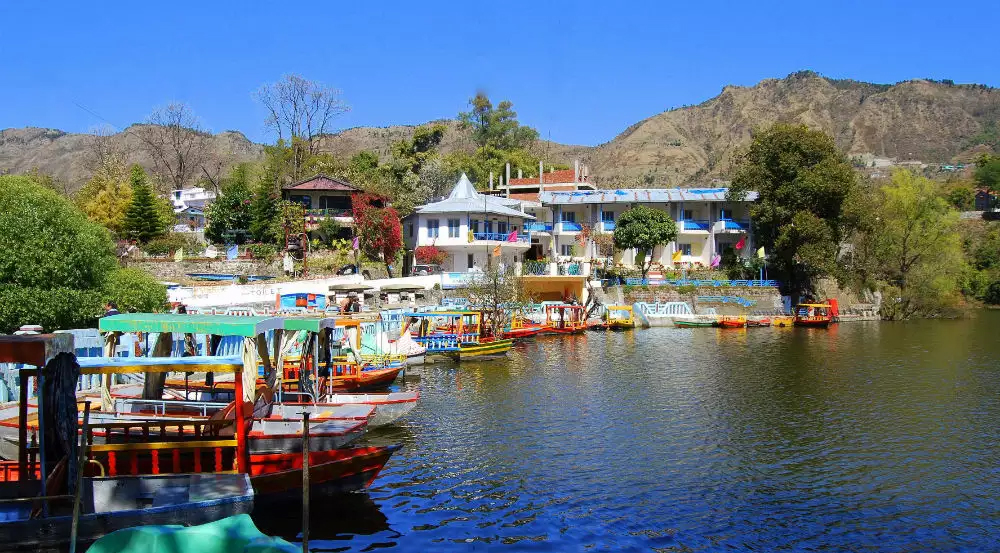 Uttarakhand, famously known as the Land of Gods or Dev Bhoomi, a state in northern India crossed by the Himalayas, is known for its Hindu pilgrimage sites, mountains, mesmerizing beauty, and myths. It is home to dramatic terrains, lakes, rivers and holy peaks, making this spot, an ideal place to get wed-locked in summers. The weather here is pleasant all year round. Uttarakhand is gaining popularity as one of the major destinations for wedding in India. The city of Rishikesh in Uttarakhand hosts the evening Ganga Aarti, a spiritual gathering on the sacred Ganges River. And the state's forested Jim Corbett National Park shelters Bengal tigers and other native wildlife.You will love the idea of getting hitched in Uttarakhand.
45. VENICE, ITALY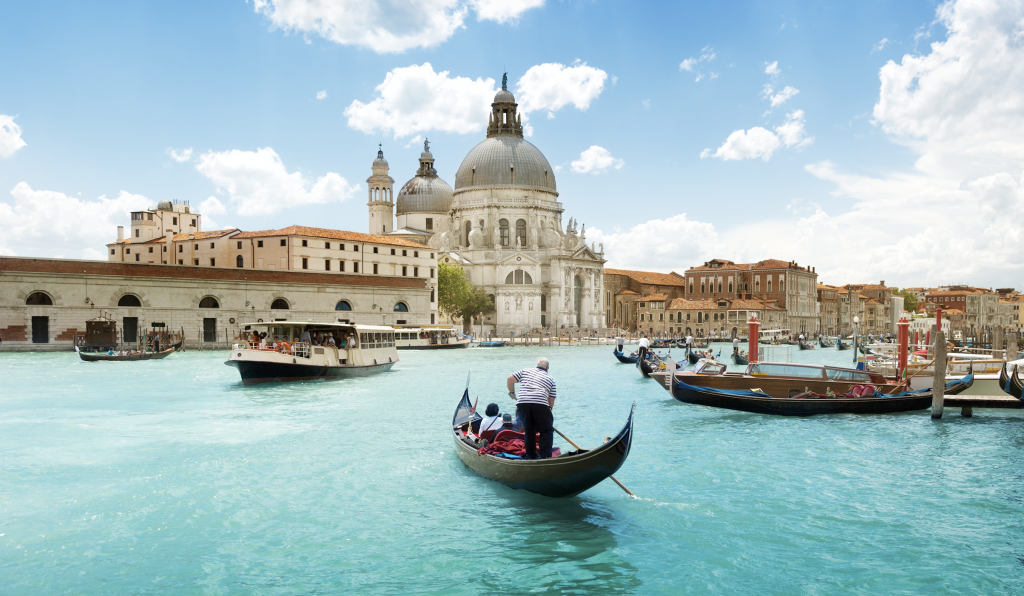 If you are looking for a purely romantic wedding celebration, then nothing can be better than Venice. The capital city of northern Italy's Veneto region, is built on more than 100 small islands in a lagoon in the Adriatic Sea. The city has no roads, just canals! You and your wedding guests will have enough to explore in Venice from visiting the central square, Piazza San Marco, contains St. Mark's Basilica, to taking gondola rides, just imagine how romantic your wedding will be all in all. Try Venice!!
Final words…
Thanks for reading. I hope, the list help you choose a perfect destination for your wedding. And you will be able to make your destination wedding a memorable one for everyone!!
Happy Destination Wedding!