Tying the knot soon, while also dealing with strong wanderlust? If so, merge the two and consider saying 'I DO' in a place full of magic and amazing scenery. A destination wedding offers you the opportunity to exchange your vows in a breathtaking setting. Whether you prefer an exotic paradise experience or a snowy mountain-peak ceremony, here are a few reasons why you should opt for a destination wedding.
It's a 3-In-1 Experience – A Holiday, a Wedding and a Honeymoon
Probably the best thing about having a destination wedding is the fact that you can have the time of your life extended up to a few weeks. Start the adventure with a little pre-wedding vacation with your closest friends. You can even plan out a bachelor and bachelorette week vacation.
This would be a great way to show your friends how much you care about them by organizing a memorable bridesmaid proposal in an exotic location, and share with them a few lovely bridesmaid gifts as a token of your appreciation. Continue this unique experience with a 2-day wedding weekend and finish off by going directly on your honeymoon. After all, you are already enjoying your dream location, so save the money for an extra plane ticket and have your honeymoon in the same gorgeous resort. Genius, right?
Destination Weddings Are More Exciting
You probably chose your wedding destination because of its breathtaking beauty, so spending a few days in this amazing location will inevitably sound good even to the pickiest of guests. After all, everybody loves a good vacation. Instead of having a one-day celebration in your hometown, choose a weekend-long destination wedding and make it a vacation. Your guest will definitely be more excited about attending your wedding in paradise than they would be at your local restaurant or church.
They're Cost Effective
As destination weddings are becoming more and more common, so are the resorts that specialize in these kinds of events. In fact, this type of event (which was once considered a luxury) has turned into an affordable affair. A destination wedding can even be less expensive than hosting a traditional ceremony in your hometown. How?
Well, first of all, in order to have such a celebration you need to cut down on your guest list. Planning a wedding outside of your hometown implies that most of your guests (if not all) will have to fly to the destination. There are a ton of destination wedding blogs like this one that can help you get organized.
Your closest friends and family will be more than happy to be a part of your big day, but you should really consider trimming down your guest list, so you don't put anyone in the position where they are forced to refuse due to financial reasons. Besides being a great way of spending quality time with your loved ones, you can even save money on your destination wedding by having your celebration in the low season, especially if you are flexible on the date.
Your Wedding Photos Will Be Amazing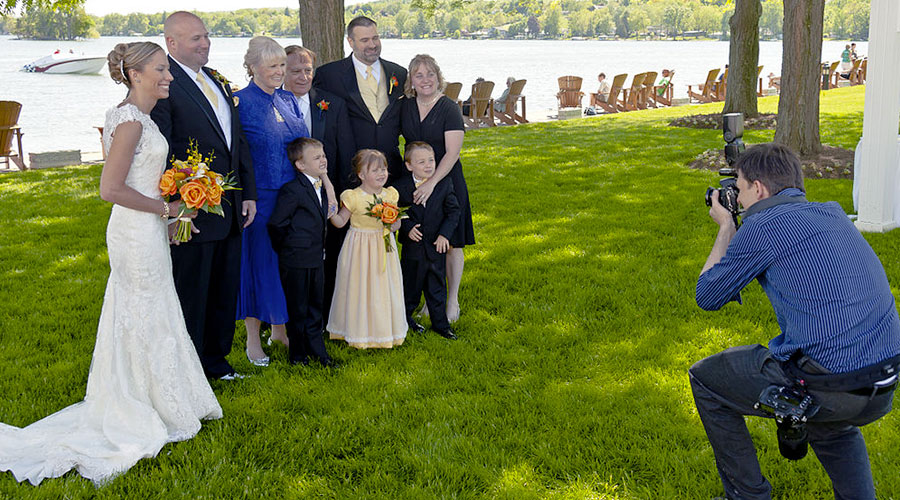 Having a destination wedding is a fantastic opportunity to get the most beautiful collection of unique photos that would be impossible to recreate in any other place. From pristine beaches and turquoise lagoons to lush forests and towering waterfalls, there is no shortage of Instagram-worthy places for a gorgeous photo-shoot. Instead of bringing a photographer with you from home, which will only increase your costs, hire a local professional for your wedding. Working with a local photographer at your destination location can increase your chances of having spectacular photos incorporating the natural landscape. After all, they know all the little hidden gems which you wouldn't be able to find otherwise.
Less Stress, More Fun
As destination weddings are more common today than they've ever been before, you can find a wide range of exotic resorts that specialize in this type of events. Cruise lines and resorts from around the world have made it much easier and more appealing to couples to plan destination weddings. Many of them even employ full-time wedding coordinators who are familiar with the country's marriage license requirements.
These places also offer wedding packages that include all your ceremony essentials like photographer, cake, officiant, decor and many others. All you have to do is choose your favorite destination and preferred resort and you're all set.
More Time to Celebrate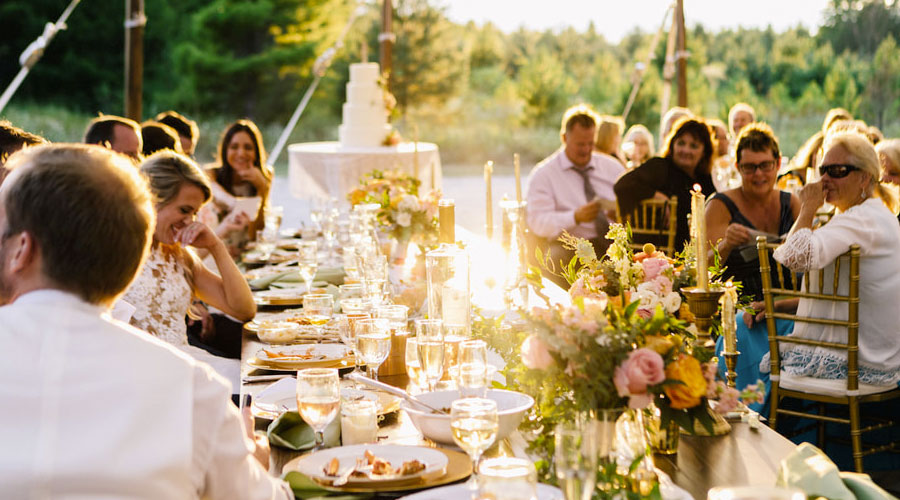 With traditional weddings, couples usually spend months planning an event that only lasts a day. All that stress of dealing with venues, caterers or florists can really interfere with the joy of the moment. Instead of wasting time trying to make each and every detail perfect, opt for a destination wedding resort that offers packages for this type of event. By choosing to get married away from your hometown, you accept the fact that this celebration will be more laid back – and don't worry, your guests will also be aware of this fact. Just try to get to your destination a few days early so you can make sure everything is exactly how you dreamt it would be.
You Can Get as Creative as You Want
Planning a traditional wedding in your hometown usually comes with a lot of pressure from your parents. You end up inviting a bunch of people you aren't close to and you may feel pressured into incorporating traditions that you feel are outdated and not your style. Instead of having the wedding that your parents want you to have, choose to go out of town (or out of the country) for a stress-free destination wedding. This way, you can create the fairytale ceremony you have always been dreaming of and it will be in paradise.
Just pick the location that you love, choose the theme, and enjoy it all to the max. And the best thing is that you have full control of what goes on your wedding day, so you can get as creative as you want.