You have been busy in wedding planning, arranging and organizing things for your wedding. You went through too much all those months when you were busy planning and preparing for your wedding, you must have gone through sleepless nights and restless days to make your BIG DAY a perfect one for sure. Now, after your wedding, you and your partner really deserve rest and relaxation.
Here in this post we are sharing with you the top 21 things that you should do right after your wedding.
Let's get started…
1. Relax!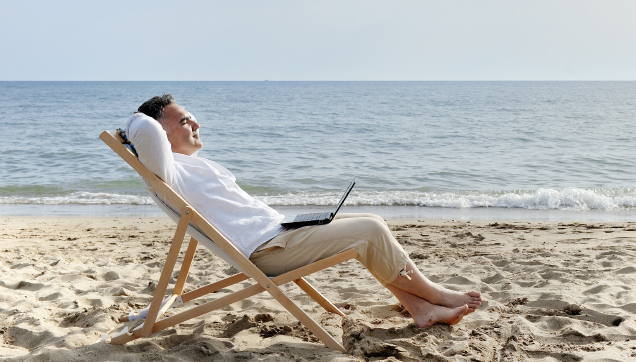 First things first, of course you and your significant others need to relax just after your wedding. You two have been rushing all these months for planning for your wedding. Now is the time to spend together and relax for a while. Just eat, sleep and relax! That's all!
2. Clean up your reception venue
If you have organized your wedding in a wedding hall, then the venue itself will take care of the property. However, if you have hosted a reception in your backyard or in the garden, then definitely you will need to clean up the space before leaving for your honeymoon. Otherwise it will look too much after coming from honeymoon. You can ask your friends and family to help you with cleaning or you can even consider hiring professional cleaners to do the job. Depending upon the size of the area and amount of cleaning required.
 3. Make your wedding official on Facebook handle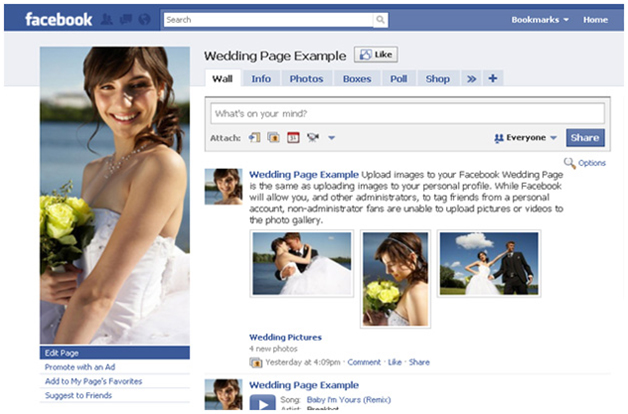 At least in this era of technology, it is easy to make things official in just a few seconds. Definitely you would have changed your status after your engagement from single to "engaged" or "in a relationship". Now, when you are married to the person, you need to change your FB status and make it official to all your friends and acquaintances out there, switch to "Married" from engaged.
4. Spend time with out-of-town wedding guests
There will be many out of the town wedding guests who would have made for your wedding. Spare some time from your routine to spend time with those out of town family and friends. Of course, they need your time when they have made time for attending your special day. Let them feel special, let them know that you care. So, make sure you spend some time with them before they leave for their respective cities.
5.  Pack your bags for your honeymoon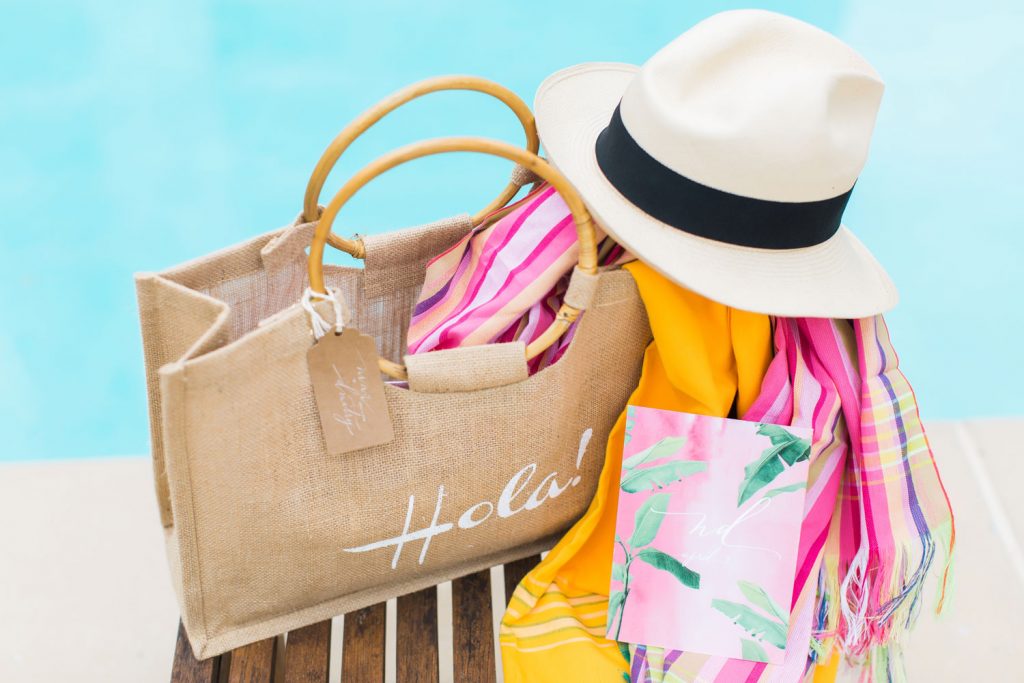 If your honeymoon is planned just after the wedding, then surely you will need to pack your luggage for the most awaited trip of your life. Pack your bags for the trip, there will be several different things that you will need to pack for your honeymoon. Therefore, you will need a good amount of time to pack things for your honeymoon. So start packing…..
6. Send thank you notes to wedding guests
Another important thing that you should definitely do after your wedding is over is – sending THANK YOU NOTES to your wedding guests. Of course, your friends and family who traveled from near and far to become the part of your special day, and got you wedding gifts as well. Now is the time to show courtesy, yes, you do not need to wait for long to send thank you notes to your guests. This is something that should not be delayed at all. Just after you are back from your honeymoon, do the needful.
7. Open wedding gifts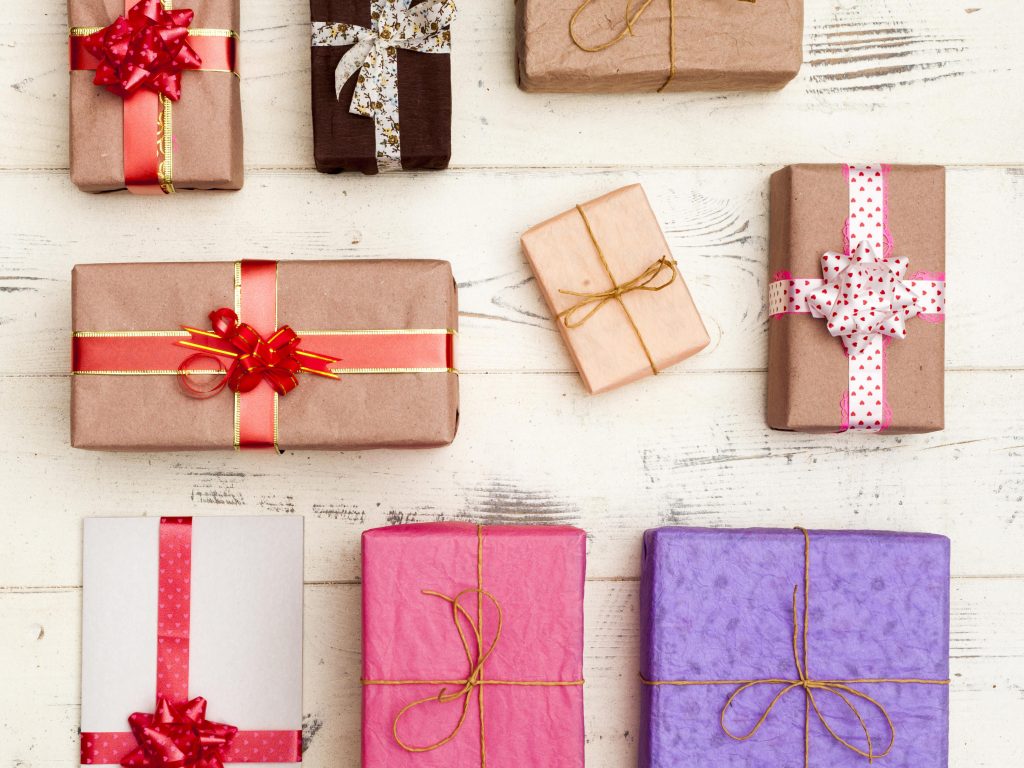 If you are back from your honeymoon, then this is the time to start opening your wedding gifts. Yes, you need to open your wedding gifts and wedding cards. Just book a day for yourself, be relaxed and take all your gift items (except large ones) on your bed and start opening one by one. It will be really exciting, believe you me. We all love gifts and opening them gives all of us an immense pleasure! Enjoy!
8. Decorate your home the way you wanted to
Since you are now with your husband, you must have always wanted to decorate your home in your own way. Utilize the time to make your small home your dream world. Use all the wedding gifts that you have received from your wedding guests and decorate your home and kitchen with them. Let your home be like your dream one!
9. Attend post wedding lunches and dinners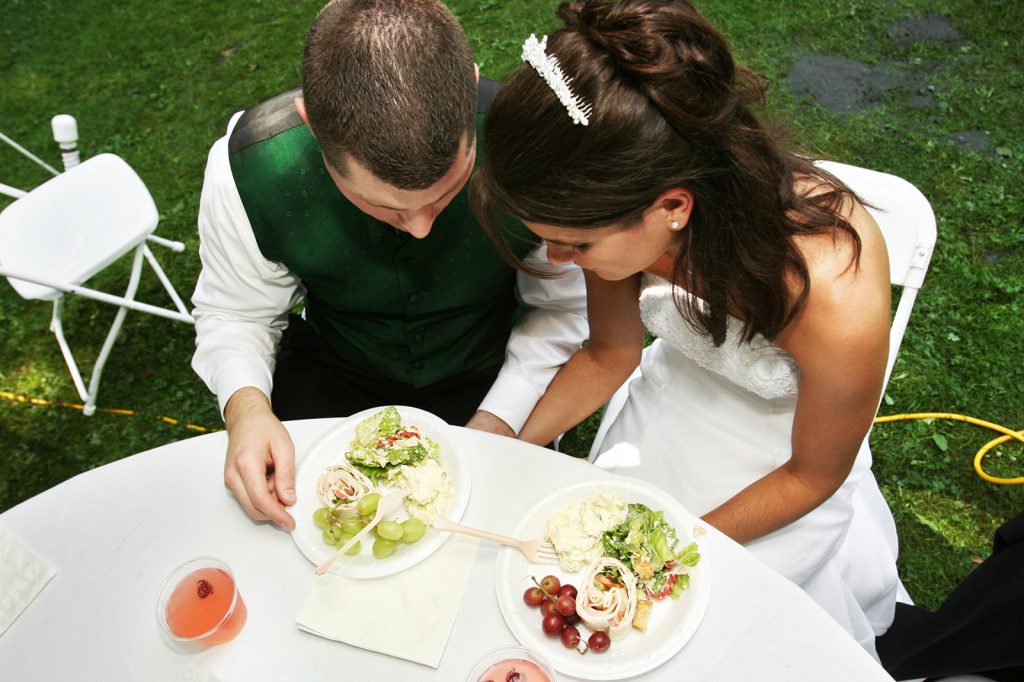 Of course, your friends and family would invite you along with your partner for post wedding lunches and dinners, make sure you spare some time for all those gatherings as well. It is important to attend these domestic dinners and lunches as they are the opportunities to understand and build relationships with your spouse's friends and family members.
10. Host a small party at home
Only attending post wedding dinners is not enough, your friends and family surely would want to see your small nest that you have created after your wedding with your partner. Invite them all for a small get together at your place and let them have an opportunity to see how you have started your new life with your partner, you never know you may be inspiring somebody who is soon to get wed-locked!
11. Get your wedding attire cleaned and preserved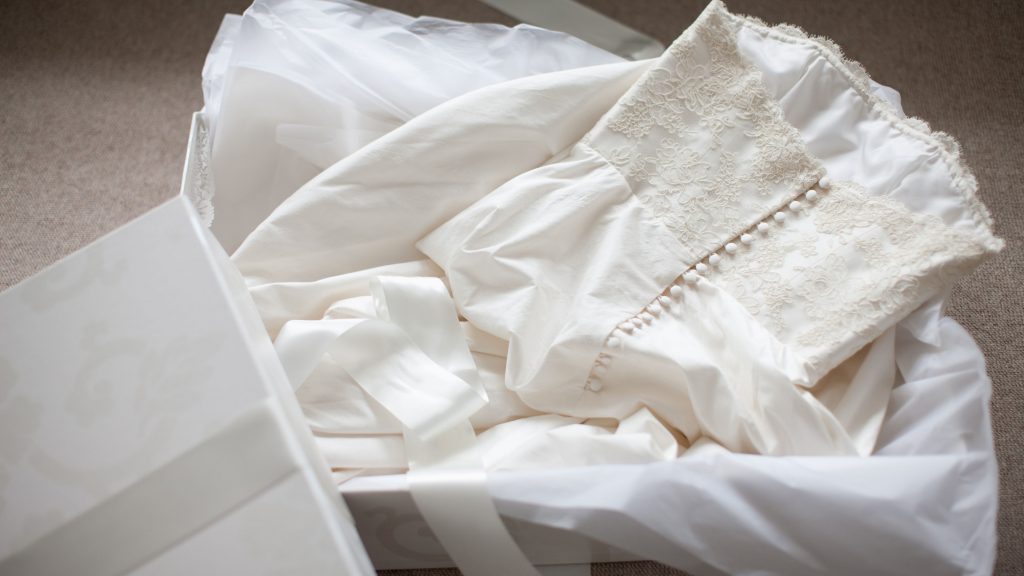 Your wedding attire is special, you must have several beautiful dreams attached to it that you will cherish all your life. Hence, it needs to be preserved properly. So, as a first step get your dress dry cleaned before preserving it. Once you get it dry cleaned professionally, now is the time to keep your dress safe.
12. Finalize your wedding pictures
Surely you would not want to have all your wedding pictures in your final wedding album. There will be many pictures that you would not want in your album, like the repeated ones, or the ones which are blurred, or the ones which you think are not important. So, you will need to spare some time to sit with your wedding photographer to sort those pictures out for your final wedding album. Don't just randomly pick photos for your wedding album, instead spend some time and understand which ones you want in your album to create the best album of your wedding that you will cherish all your life.
13. Order your final wedding photo book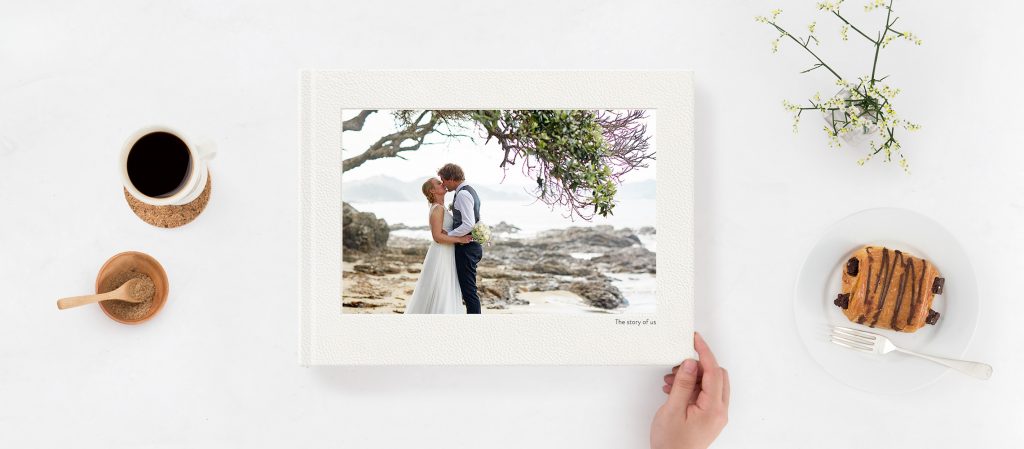 Your wedding photo book is no ordinary book, thus it is crucial that you get the best one for preserving your wedding photos. However, some couples prefer to have only soft copies, but I tell you having a hard copy of your wedding pictures is priceless. Wedding album is not just another random album, it is actually an emotion which is associated with your BIG DAY. So order your final wedding album wisely!
14. Get your name changed legally (if you want)
This is not so important; however, as many brides are preferring to not change their wedding after their wedding these days. But if you are planning to change it, then this is the right time to change it legally as you would need to change it everywhere, including your passport and at work
15. Get your marriage license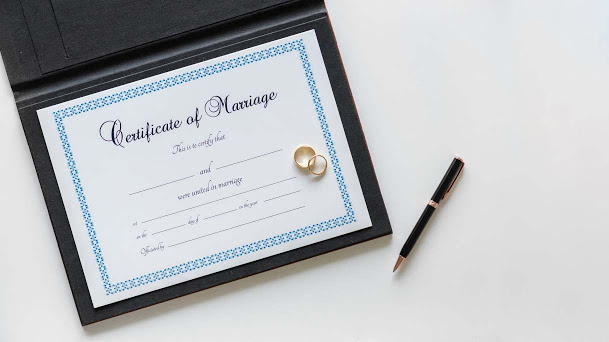 These days it is important to apply for the registered marriage as well. No matter which religion or caste you belong to, it is important to get your marriage registered. In Christian weddings, mostly wedding officiant file appropriate paperwork to let you have your marriage license. But in other cases, you might have to register your marriage by yourself with the help of some lawyer in the family court. Get your marriage license. It becomes easy with the license!
16. Review all your wedding vendors
Yes, this is crucial. Your wedding vendors are the ones who have helped you to create a great wedding. Now, it's your turn to return the favor. Besides writing thank-you notes to your wedding guests, make sure you write thank-you notes to your wedding vendors as well. For helping you to make your wedding a great event for the lifetime. In addition to this, you can even review them on their sites, it will help them greatly in future. As, positive reviews help vendors to get new business and clients. So, it's a nice gesture to thank them!
17. Return all your wedding rentals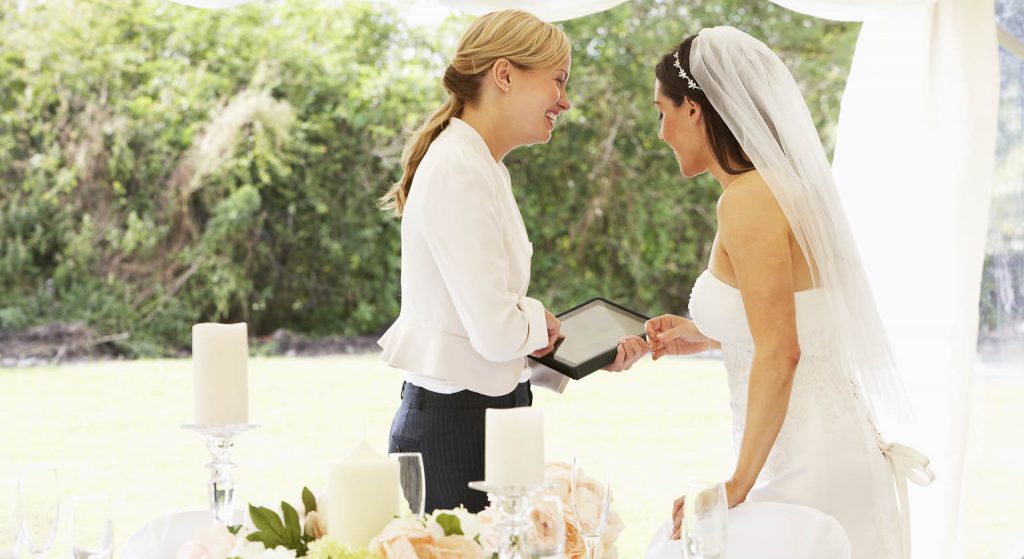 Of course, not everything you would have purchased at your wedding. There will be several items that you would have rented, like your bridal jewelry that you have rented for the D-Day, and any other item that you have rented for your wedding needs to be returned just after the wedding is over. Otherwise you will end up paying huge rents for the same. Besides, any item if you have borrowed from your friend, family or relative, the return it too! If you don't return the borrowed item on time, people will have a negative impression of you. There is no point!
18.

Share your wedding pictures on Social Media handles
Of course, there will be many people who you must have not invited at your wedding, and many would there who couldn't make for your big day because of any reason. They would all want to see how you looked at your wedding. So, it's time to share your wedding pictures on social media handles to let your social media friends see them. Make sure you do not post all the pictures, just the selected ones are enough. Too much is not always good, people get bored you know!
19.

Discuss your finances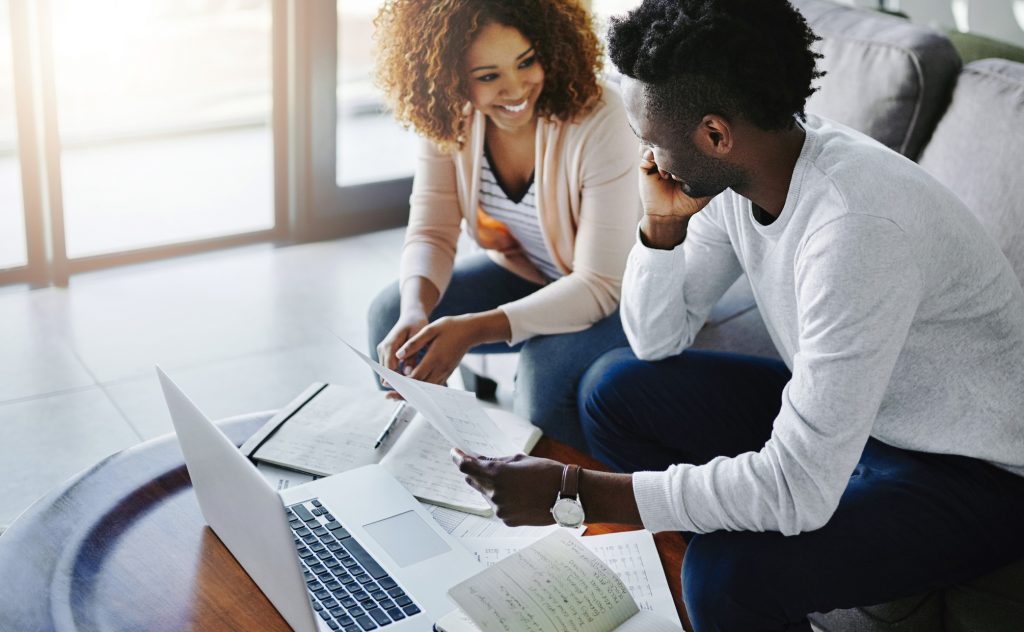 Definitely, you two must have discussed your finances before the wedding. Now you are starting your new life as husband and wife, things will be different now onwards. You two surely need to sit together and figure out your finances. Discuss if you want to combine your accounts or if there are other plans to manage finances. It is important for a smooth functioning and happy married life. Otherwise, financial issues take really bad shape later. So, it is always good to discuss your finances in the first place and lead a happy life.
20.

Go for a relaxing massage
Before you head back to your work, make sure you go for a nice massage or spa. It will help you rejuvenate, relax, and come out of all the stress of wedding, traveling, etc. You will feel better and would be able to concentrate more on your work.
21.

Pen down your special moments from your special day
Writing about the special or favorite moments of your BIG DAY will help you relive them again. Yeah, writing actually helps us at a deeper level. Whatever you have liked about your wedding, note them all. You will surely love to read them again and again. It will be emotional, fun, and of course exhilarating!
To pan out…..
Do these 21 things after your wedding and just live happily! You really deserve to do all these to give yourself a good start after the wedding! Besides these, you can indulge in doing things that make you happy, that you love doing! It is about you, and it is crucial that you are happy!
Happy Married Life….. ☺ ☺