Besides being a once in a lifetime event, your wedding is a pricey affair also. A lot of money is spent on it. Even if the wedding is low-key ceremony, it costs a lot. Sometimes wedding outfit alone costs a fortune. And all that is for one day event. I am not saying all this is wrong at all. But, there are other aspects of life as well, and that's the poorer section of the society. Now you will be thinking how come this section came into the picture when it's about your wedding. It came because you can enjoy your wedding in a different way as well. I mean everything will be the same as you want your wedding to be. Just one more addition and that's make your wedding a charitable event.
Yes, you can make your wedding a charitable event, there are many who already did that. Of course, you do not have to give up your wedding to make it a charitable event.
However, just think about charity while you plan other aspects of your wedding. You know what will happen, your happiness will be doubled when you will bring happiness on their faces. If you think what all I said, is logical to you, then here are some wonderful tips to make your wedding a charitable event without having to go out of your way or giving up on your wedding. Here we go:
1. You can start with your wedding shower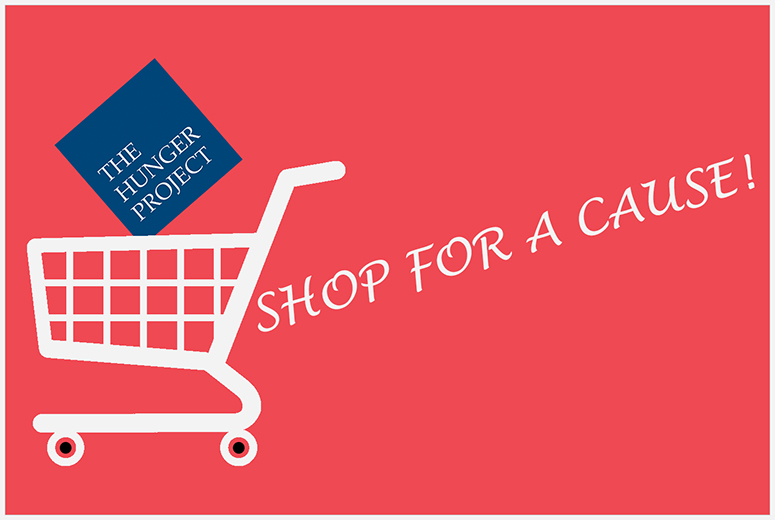 As I said, there are many ways to make your wedding a charitable event. The first is your wedding shower. Gifts given at the bridal shower tend to be chosen off a registry of curated home goods. You or your bridesmaids can ask each guest to bring canned goods so that you can donate them to a nearby food bank.
Donating the bridal shower is a nice way to make your wedding a charitable event. Instead of giving all the wedding gifts, couples can simply give the shower gifts.
2. Shop for the cause
There are many merchants who donate a portion of their total sales to some organization of for some cause. Nothing can be better than knowing that a percentage of your expenditures will go to helping a good cause. There are many such brands, stores etc. So you can do some of your wedding shopping from such places where some percentage of your expenditure will go for some good cause. It's a great way to donate.
3. Rent a space that supports a cause
You can go out of the box while you plan your wedding reception. You can consider some nonprofit spaces such as a museum, historical site or botanical garden for hosting your wedding reception. These sites actually support some causes, and if you think that the cause they support is your favorite then nothing could be better than hosting a party at the space that supports a cause.
4. Register for charitable gifts
You can a fundraising page in place of a registry page. Or you can simply create a registry page, add your story to it. Then add your favorite charity's donation page link to your registry page. Then choose the percentage of gifts to donate to the link. Like this your guests can support a cause that means the most to you.
5. Consider donating a portion of your wedding budget
When you start planning for you wedding, the first thing you do is setting a budget for your big event. More often than not, couples establish their budget based on their priorities. If you want to add to your happiness and blessings, you can choose to cut the cost in some areas and donate that portion of their wedding budget to their favorite cause. Of course, we are not asking you to compromise, choose areas where you can easily cut costs.
6. Encourage your wedding guests to shop for good
There are some wedding websites who already work with nonprofit organizations in order to give a percentage of the proceeds made through registry purchases on their site to charity. So, you can encourage your wedding guests' to shop for good and help you support your favorite cause.
7. Don't waste the leftover food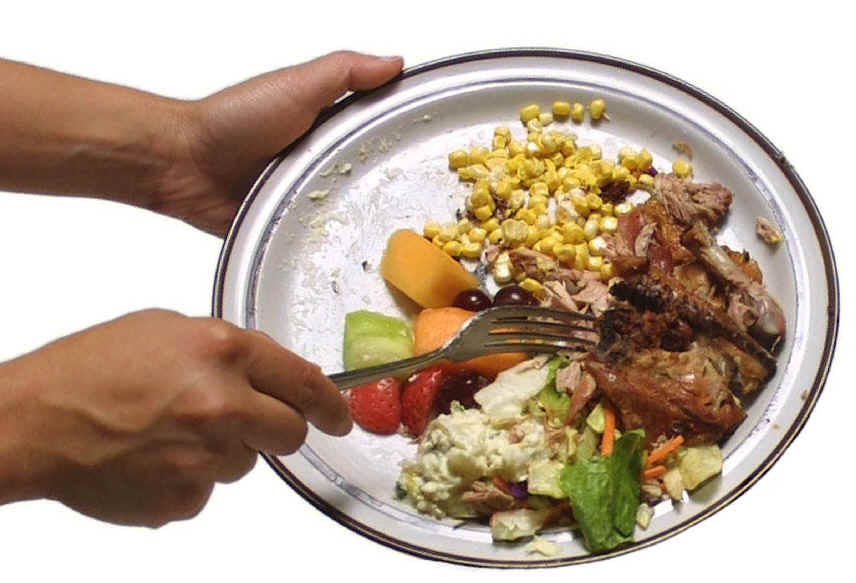 This is crucial, in a wedding reception a lot of varieties of food items are arranged, and not everything is consumed. You can always arrange to donate that leftover food to feed hungry people. Or you can purposely get some extra food cooked to donate. That will give you immense happiness, believe you me.
8. Consider volunteering on your pre-wedding events
You can choose to do some good by simply turning your pre-wedding events to a charitable event. Let your bridesmaids or your gang along with you do some volunteering at pre-wedding events.
Also, the couples can turn their bachelor/bachelorette into a fundraising party. Where they can simply ask their wedding party members to join them in raising funds for a good cause. Each of them can do their own way, either by creating their own unique fundraising page, or any other way. They all can work to raise a certain amount leading up to your wedding.
9. Donate instead of giving favors
Definitely your guests will be there to be part of your special day and not for favors specifically. Instead of giving favors to your guests, you can support a good cause with that money. Another way to do the same is, make the donation through JustGive.org, and you can order place cards for your guests that will explain the gift you've made. They will also support your decision.
Or if giving favors is really very important for you then consider buying from some store where some percentage of your expenditure will go to a good cause.
10. Donate your wedding outfit
There are many organizations where you can donate your wedding attires. For instance, Brides Across America is one such organization that gives used wedding gowns to military brides. Even the bridesmaid can donate their dresses to someone who uses as a prom dress. You can also check your local area charity that accept dresses.
11. Donate your old dresses
In some customs, especially in India, a bride is not allowed to carry her old clothes. As it is mandatory to buy all new clothes at her wedding. And their old clothes are not tattered or in a bad condition, in fact they are good but because of the custom they are not allowed to wear them after their wedding. If yours is also the same case then you can find out charities in your local area and give away all your old clothes.
12. Sell your wedding dress and donate the money
Another way of donation is to raise funds by selling the wedding dress and donate the money to some good cause. We all know wedding gowns are really very expensive. Usually, on an average a wedding gown cost somewhere around $1,357. Also, the maintenance cost, if a bride choose to preserve it. And these gowns are hardly used at all. If you sell your attire, you will be able to get some 50% price of your gown, which you can donate for your cause.
13. Spend a day with your spouse to-be volunteering
It is crucial that you two spend quality time together before your wedding. Another way to spend some good time together is – you along with your spouse to-be involved in some volunteering. That will help you spend some great time together. Also, doing something good for needy is always fulfilling and it fills you with contentment.
14. Sell your wedding gifts and donate the proceeds
Another way to raise money for supporting your favorite cause is to sell your wedding gifts. If you have got two same items as a wedding gift, surely you will not use both of them together. For instance, if your aunt gave you a washer & dryer at your wedding and your another aunt who is not close to your aunt also gave you the same gift. Now what will you do with two washer dryers, sell one and donate the proceeds to a good cause. That will bring you more happiness than to keep two washer dryers at home and not using one at all. Machinery without use also get deteriorated. So, no point!!
15. Donate all cash gifts for the good cause
Cash gifts are very common in a wedding. If yours is a big fat wedding, too many people are invited then for sure too many cash gifts will be there. Actually cash gifts make for the easiest wedding gifts. Hence, wedding guests choose to give away cash gifts. Also, sometimes they think that the cash can be used further. Gift may or may not be used, something like this. So, if you also receive cash gifts at your wedding consider donating the cash gifts to some good cause. It will make you feel happier than spending that cash on something else.
16. Consider organizing feast for poor kids or people in your local area
Every area across the world is full of people who do not even get their daily meals, leave about feasts. If you will organize a feast for poor kids or people in your local area, before or after your wedding it will be a great chance for them to have a good meal at least one day.
This you can even consider doing at your pre-wedding events, and ask your bridesmaids to support you in this. You can either get the packed food for them, from some good food joint or give away the parcels to the kids, or you can take them to some nearby food joint such as McDonald's or Dominos etc.
17. Donate your toys or belongings
There are many things which we keep on storing and not doing anything with them, especially girls do this. But, after your wedding you are definitely not going to use your old cycle, your childhood toys which you preserved for so long. You have a wonderful opportunity to give away all those things to someone who will feel happy on having them. I tell you, you do this and see how much content you feel within.
18. Consider making your honeymoon a volunteer holiday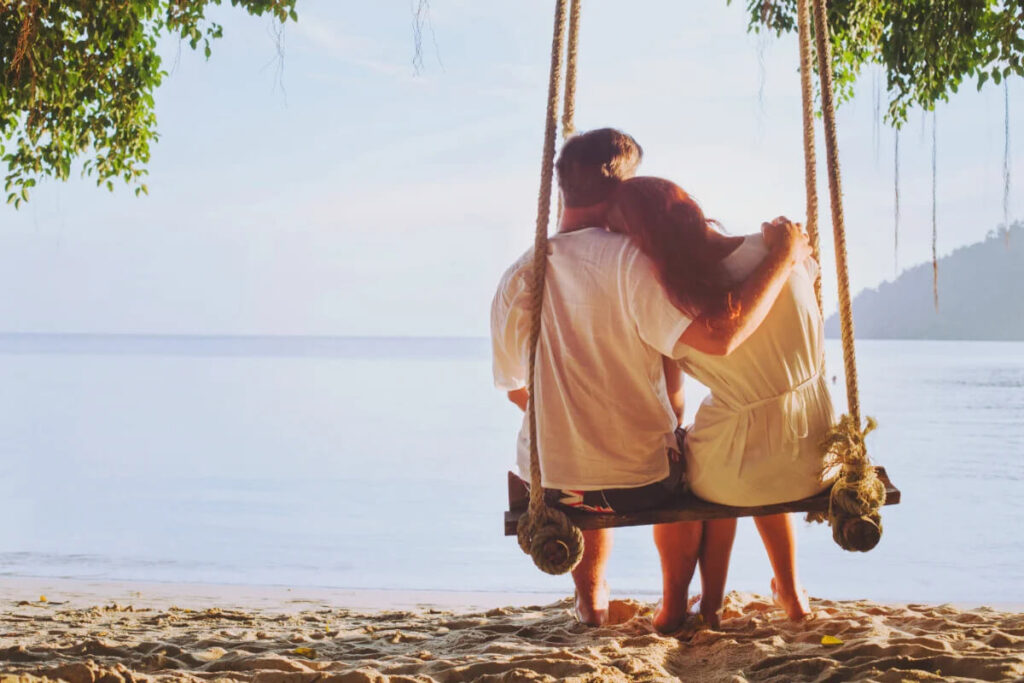 Last but not the least, you can choose to make your honeymoon a volunteering holiday. Wherein you and your partner will have an opportunity to have an adventure trip along with some good work. You can always combine Volunteering with your travel. Volunteering and traveling will give you a lot of happiness. You and your partner would be able to spend a wonderful time together while doing good work for others who are in need.
Doing good to others always gives peace and happiness. What other way could be better than this way of honeymooning? It will be in fact an amazing start of your new life together.
Wrapping up…
These are a few things that you can consider doing to make your wedding a charitable event. Besides these, there are many other things, activities which you can do and make your wedding a great event that brings happiness not only to you, but also to others who are really in need.
Giving is always considered the best act on this earth. In fact it is said that those who give are much happier than those who only knows to take. Be the one who gives, not the one who takes. Even a simple of yours can make someone's day. Just imagine a start of a new life with such a great thought and doings, how positively your life will be impacted and how positive your emotions would be while doing so. Any act of kindness fills you with immense happiness and good karma.
If you will choose to do good to others, it will surely come back to you in some or other way. Starting your new life with good intentions will make your life a celebration. Believe you me, by making your wedding a charitable event you will never regret your decision, in fact you will always love it. Even your wedding guests and others will admire you for your good deeds.
So, I am sure now you know how you can make your wedding a charitable event without having to compromise on your wedding. You can still do everything, and enjoy your wedding even more.
Our life is nothing but the sum total of our karma… Do good and get good!!
Happy Wedding… ☺ ☺