More and more couples are looking for unique ways to show their love for each other. One popular way? Getting Matching Tattoos for Newlyweds . They're a lasting sign of love and show that every love story is unique.
In this article, we'll explore some of the best matching tattoo ideas for newlyweds to celebrate their big day in a lasting way.
Best Matching Tattoos for Newlyweds Couple
Symbolism in Tattoos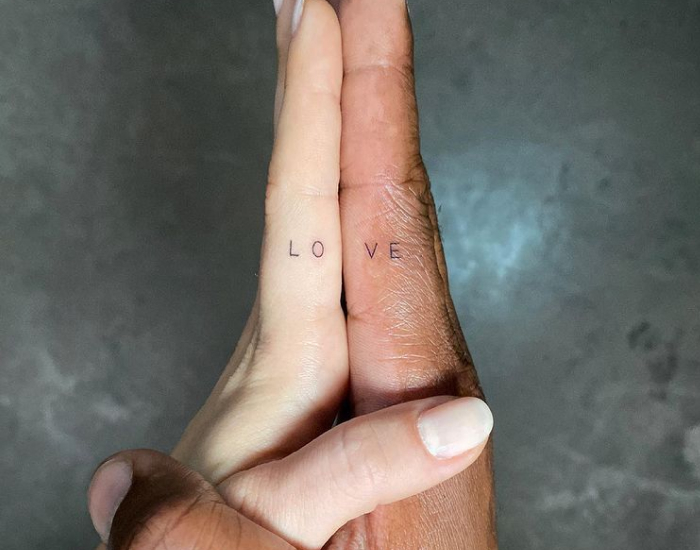 Artist mr.k_tattoo
Tattoos are more than just ink on skin. They tell stories, celebrate moments, and hold deep meanings.
Especially for newlyweds, a matching tattoo can be a powerful symbol of their journey together. Here's why symbolism in tattoos is so important:
They Tell YOUR Story
Every couple has their own unique love story. Whether it's how you met, your first date, or a special trip you took together that you'll never forget, a tattoo can memorialize that forever.
They're a Permanent Reminder (And Great for Couples that Need to Remove their Rings)
Rings can be taken off, and for many jobs, taking off jewelry is a requirement. But tattoos are there every day. They're a constant reminder of the commitment you've made to one another.
Personalized Symbols
Rings are beautiful and traditional symbols of love. With tattoos, you can customize the symbol of your love by picking designs or words that mean something special to both of you. It's a way to wear your heart on your sleeve, quite literally!
Top 10 Matching Tattoo Ideas for Newlyweds
Here are some of the best ideas that newlyweds are sharing their bond through ink
1. Initials and Dates
Keep it simple! Your initials, the day you met, or your wedding date can be a sweet reminder of your special moments together.
2. Lock and Key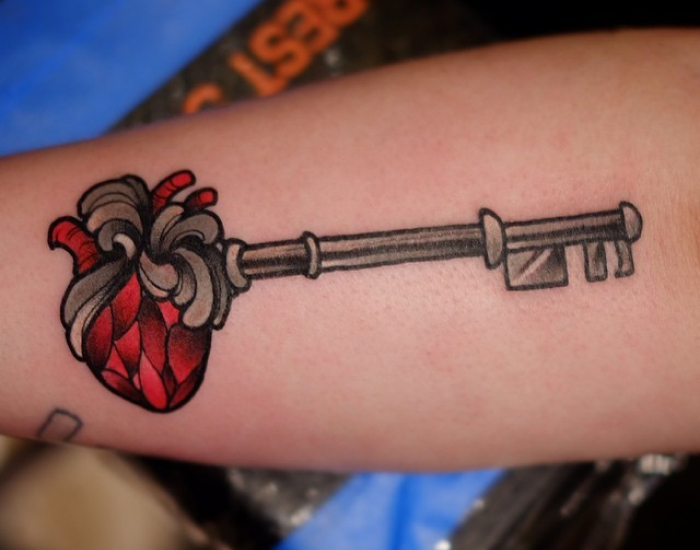 Artist Jon Mesa
This classic combo is all about being made for each other. One of you gets a lock, the other a key. It's a fun way to show that you complete each other.
3. Matching Half-Designs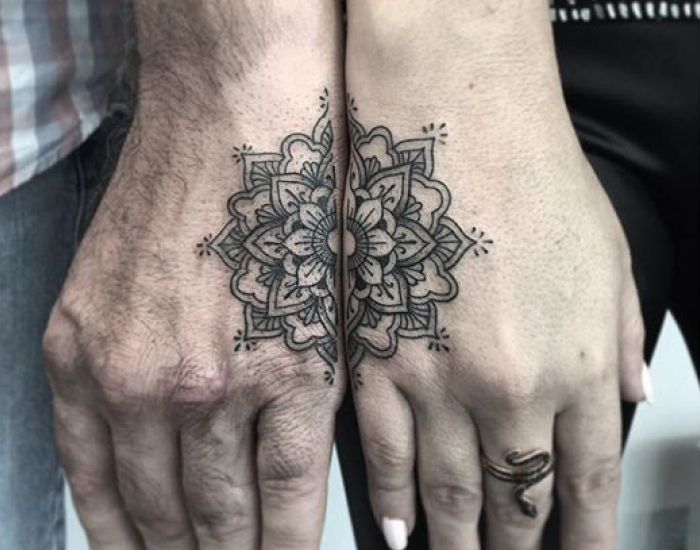 Artist Tania Maia
Some designs can be broken down into two pieces that form a complete image when you're with your person. It could be two halves of a heart, a puzzle piece, or any design that only becomes whole when you're together.
4. Infinity Symbols
The infinity sign stands for endless love. It's simple, elegant, and speaks volumes. This is a classic design tattoo artists do over and over while learning how to tattoo, so they'll have plenty of ideas on how you can add names or special dates to make it unique.
5. Complementary Quotes
Pick a quote or saying that means a lot to both of you. It could be from a song, movie, or just something you say to each other. The quotes can complement each other, or you can start the quote on one person and end the quote on the other.
6. Animal Pairs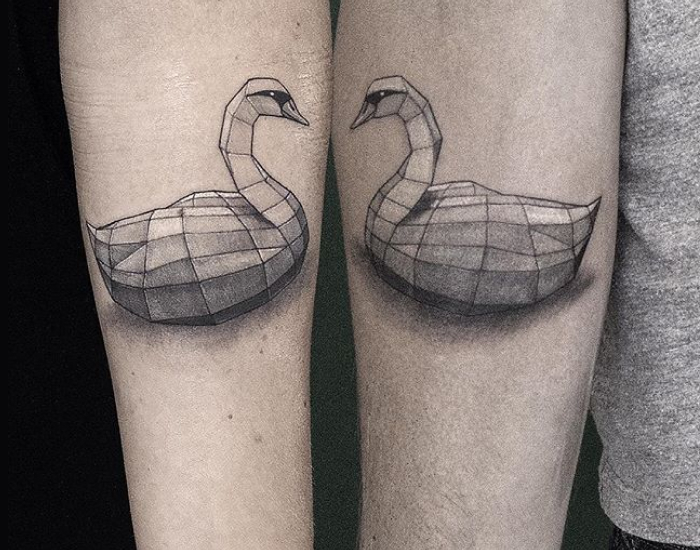 Artist Sven Rayan
Think of animals that stick together, like swans or penguins. These tattoos can symbolize loyalty and being partners for life without being overly "couple-y."
7. Natural Elements
Choose complementary natural elements like the sun and moon, mountain and river, etc. These designs are perfect for outdoorsy couples who treasure spending time exploring nature together.
8. Heartbeats or Soundwaves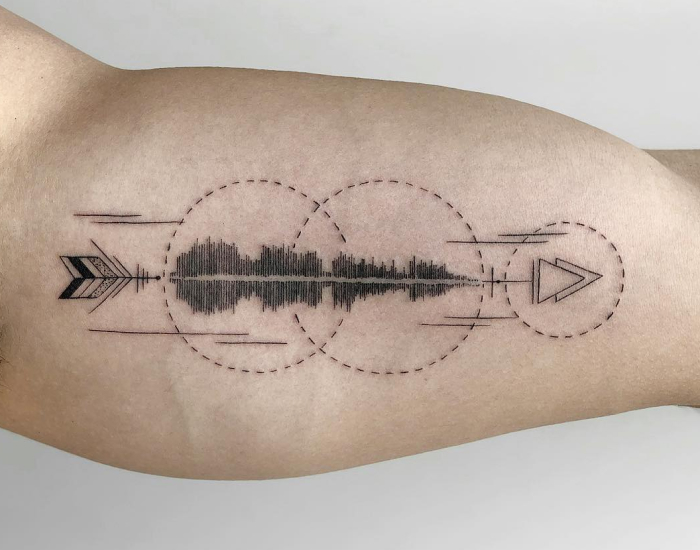 Artist @soychapa
Soundwave tattoos have become increasingly popular, and they're a great way to capture precious moments. For example, you could wear the moment when you say "I do" or each other's heartbeats in a tattoo.
9. Fingerprint Hearts
Combine your fingerprints to create a heart. This is a great way to show that you're each other's other half.
10. Coordinates
Tattoo the latitude and longitude of a significant place – where you first met, where you got engaged, or where you said "I do." It's a discreet yet meaningful way to always carry a piece of that special location with you.
Final Thoughts
Choosing to get a matching tattoo with your spouse is a unique and intimate way for newlyweds to commemorate their love. Whether it's a simple date, a quote, or something inspired by nature, the key to a great newlywed tattoo is finding something that resonates with both of you.
Remember, these tattoos are not just about the ink on the skin but the memories, commitment, and shared journey they represent. Cheers to many happy years ahead!