Getting hitched this season? Congratulations!!
That's great news, really! Well, I am sure you must have started your wedding planning journey now.And the most important of all is your wedding photography and there are several things to look after to finally book your wedding photographer. Gone are the days when wedding photographer had almost no choices, neither does couple had any choice to flaunt their wedding pictures. But now photography has been taken to the next level with newness in it.There is a lot a wedding photographer can do to make your wedding a perfect memoir to cherish forever.
One is Pre wedding photography, becoming an integral part of wedding shoot these days. And most of the wedding photographers offers pre-wedding shoot too in their packages along with other deals. If you're also looking for a pre wedding shoot for your wedding and you want your shoot to be in some international location then keeping this article….!
A PRE WEDDING SHOOT
Pre wedding shoots are enthralling, people have fun in their pre wedding shoots. Moreover, pre wedding photo shoot is a great way to know your photographer before your final wedding day and at the same time your wedding photographer also has the opportunity to know both of you and your partnership better before the final day. Pre wedding shoots more often create a comfort zone for both the parties. In fact, these pre-wedding photo shoots are simply opportunities to get comfortable in front of camera and know in advance what suits you and what doesn't go well with your personality. Also, pre-wedding photo shoot prepare you well for your wedding. Pre wedding shoots are just like warm ups before going on the ring. So you also be ready for the warm up…
However, pre wedding shoot is absolutely your own choice and discretion, as such it is not mandatory but yes, and there are several benefits of pre wedding photo shoots.
WHY – A PRE WEDDING SHOOT?
Pre wedding shoots are gaining popularity and are beneficial to almost all the couples, especially if there is no budget constraint. Like, if yours is an arrange marriage then a pre-wedding shoot can help you and your spouse to-be to come closer. It can help you both to know each other in a better way. Of course, all the times which you guys will spend together for your pre-wedding shoot you will get to know each other more and better, which will help you to start a wonderful life ahead. And not to forget the fun which you will have in your pre wedding shoot, will be unforgettable, years later when you will look back all those images of yours, you will miss these moments of your life then.
And if it yours is a love story than nothing can be better than a pre-wedding photo shoot which will just enable your photographer to craft a wonderful love story in the most artistic way i.e., in form of your pre-wedding pictures. Also, pre-wedding shoot is a good opportunity to relax and unwind with your significant other. And, needless to say, it is a wonderful way to tell your love story to the world!
If you are looking for an International location for your pre-wedding shoot, here are some best locations for you to choose from…
1. AUSTRALIA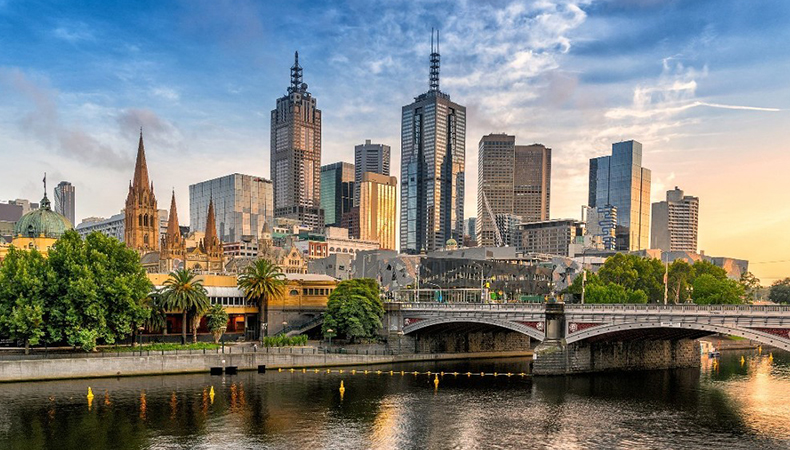 Besides, being famous for its cricket skills, zoos, wildlife, and kangaroo the country is full of unbelievably friendly people, thereby making it a perfect location for the couples to go for their pre-wedding shoot.Australia is known for its gorgeous landscapes, urban cities, rugged outback and the unforgettable Great Barrier Reef. It is a great place for adventure loving couples for their pre-wedding photo shoot to have the best of their pictures. And also to enjoy to the fullest in the place.
2. AUSTRIA
Austria known for its most spectacular natural landscapes and elegant urban towns. It is mainly characterized by mountain villages, baroque architecture, imperial history and rugged Alpine terrain. Austria makes for a beautiful and dream-like location for those who are looking this place for their pre-wedding shoot. Besides pre-wedding shoot, couples can even go on an adventure in this stunning European city and discover its hidden beauty.
3. BALI, INDONESIA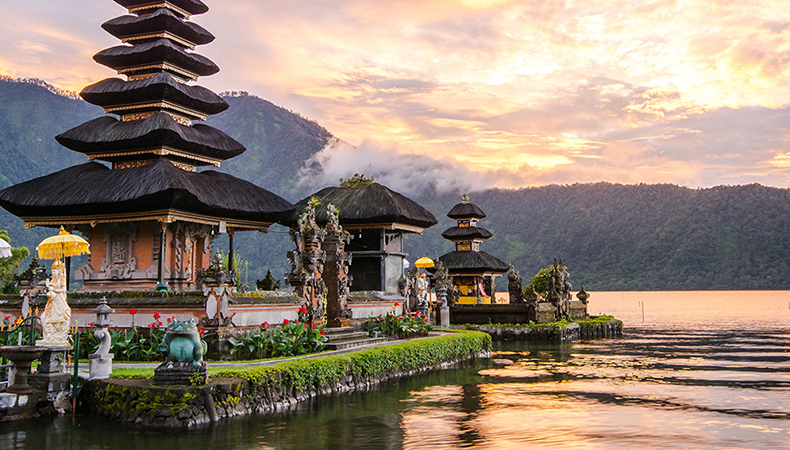 Bali is no less than a paradise on earth!!It is home to pools, water temples, and lush rice paddies, as well as jungle-side eating and a hot springs in a (non-active) volcanic mountain. A perfect location for your pre-wedding shoot come holidaying, alongside coast you will get to see hip surfer towns with cafes, black sand beaches, and dolphins.
4. BELGIUM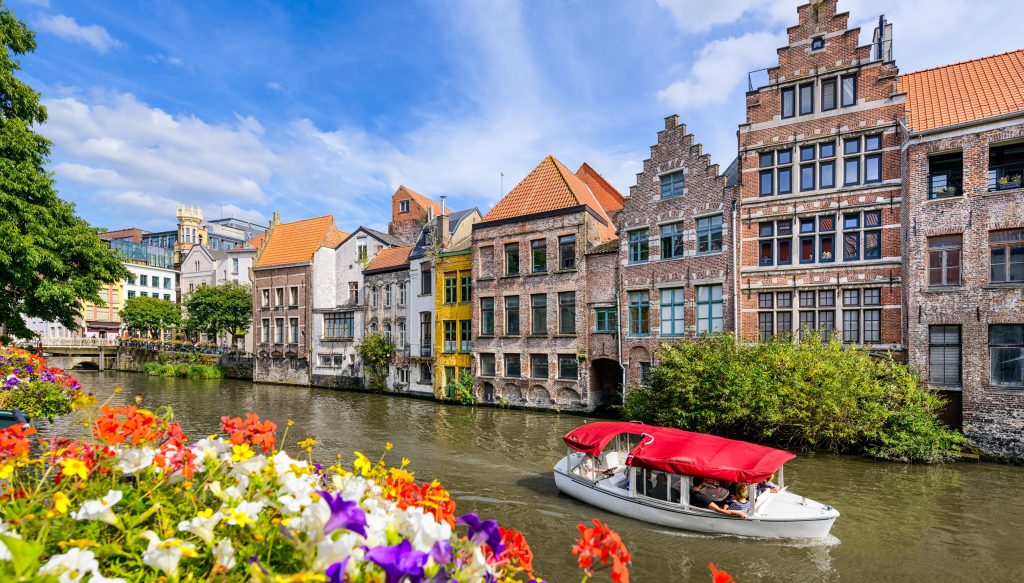 Belgium, known for its medieval old towns and Renaissance architecture. It is a place for the ones who are great admirer of medieval and Renaissance times. Let its magical market squares, castles, modern museums and galleries be the backdrop of your pre-wedding shoot. And not to forget the delicacies over here, you can always savor on luscious chocolates and heavenly two-fried frites when you are here.Also, you have too much to explore when you are here. Take some of your photos in Antwerp, on the canals and cobbled streets of Bruges.
5. CAPE TOWN, SOUTH AFRICA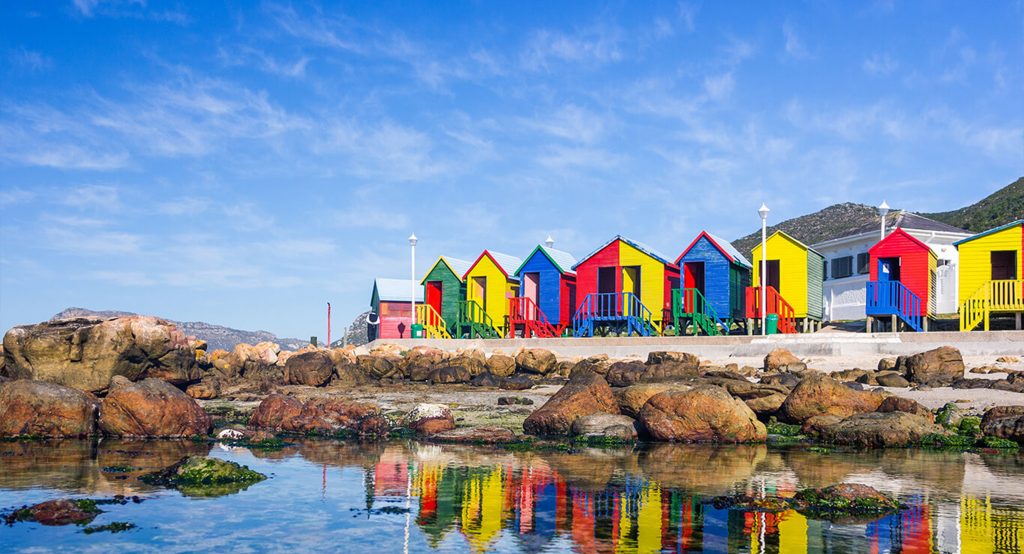 Cape Town, a port city of South Africa. Famous for its towering mountains, ostrich-dotted grasslands stretch connecting villages, monkey-filled forests line, the deserted beaches of Natal, and wildlife preserves, the Stellenbosch wine route tucks, and pristine beaches makes the place an exotic destination for your pre-wedding photo shoot.
6. CHIOS, GREECE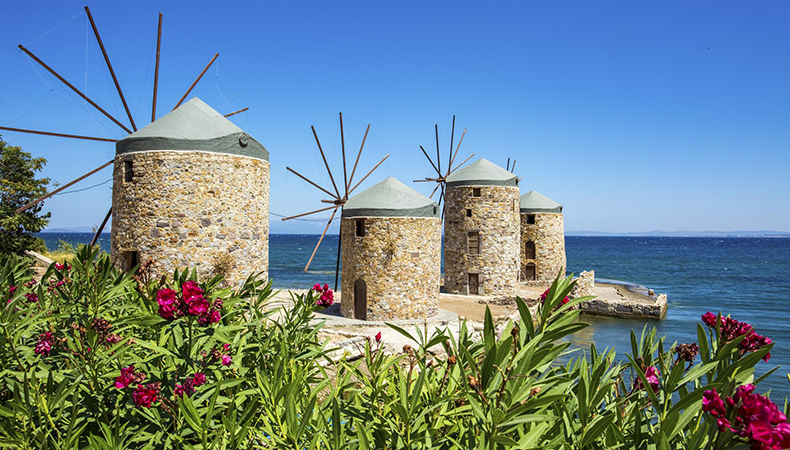 This lesser-known isle is the fifth largest island in Greece. Chios is a home to beautiful beaches, pretty villages and heavenly scenery. You can always have wonderful backdrops for your most romantic pre-wedding photo shoot.
7. COSTA RICA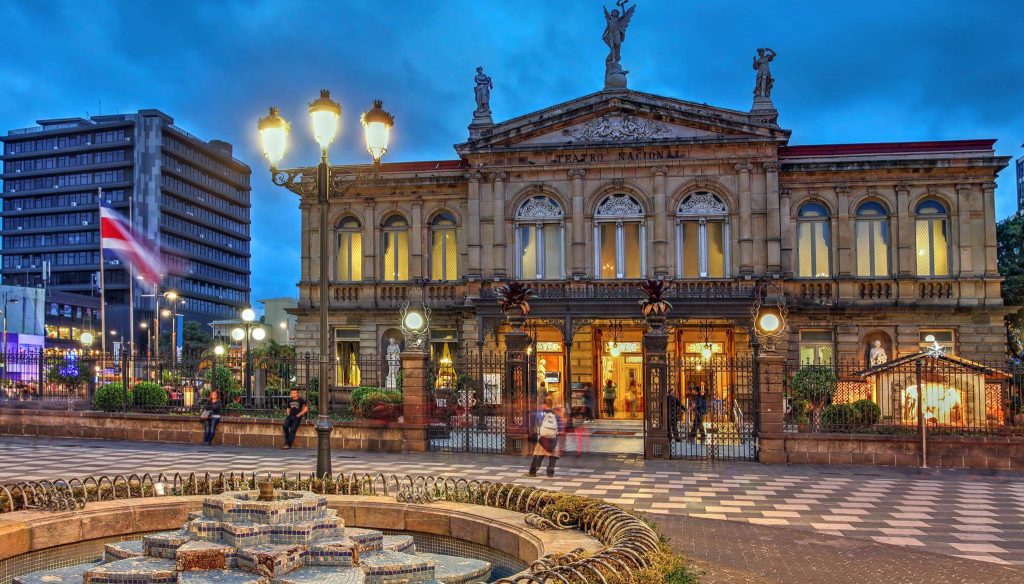 With two spectacular coasts—one on the Pacific, the other on the Caribbean—Costa Rica is the most sought after international destination for couples for their pre-wedding photo shoot. Just imagine you two posing amidst breathtaking mountaintop views will help you create the best memories of your photo shoot. The place offers a lot to explore and experience. Consider it!!
8. CROATIA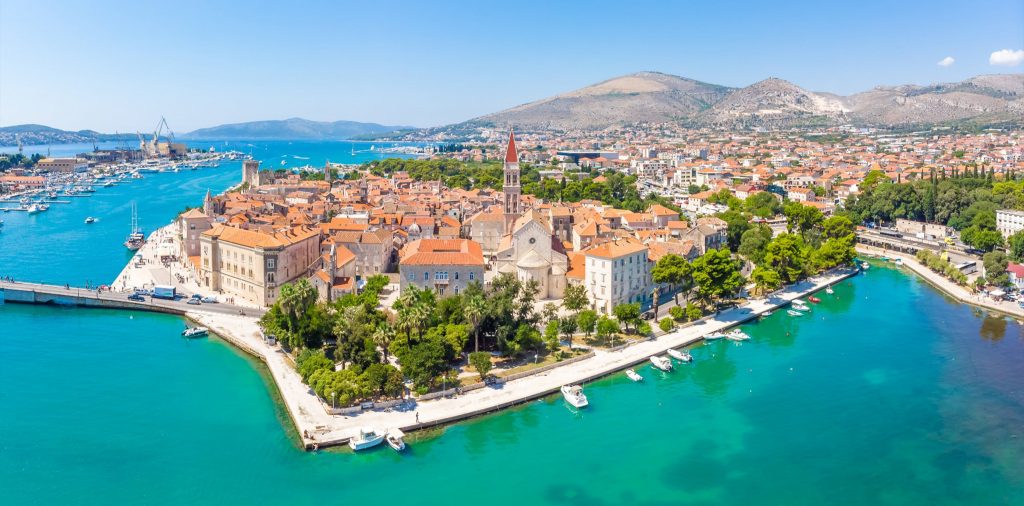 Croatia, eastern European country, known for its charming island-speckled coastline. It is a perfect place for the couples who love nature. Let the emerald and sapphire shades of its waters and the mesmerizing Dinaric Alps be your perfect background for your most wonderful pre-wedding photos. It is a great place to create memories to cherish all your life.
9. FIJI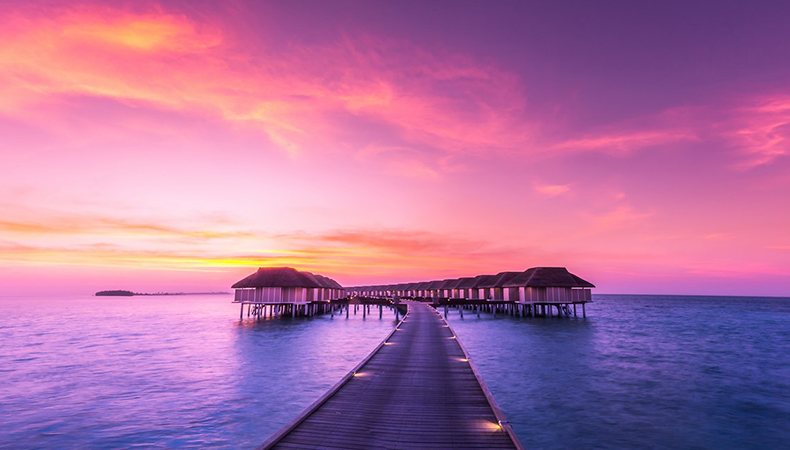 The most beautiful and the most known country in the South Pacific. The place is known for its extensive group of islands, palm-lined beaches, rugged landscapes, and coral reefs with clear lagoons. Famous for its hospitality and friendly natives, lush foliage and rich sea life, the place is perfect for nature lovers to create their pre-wedding memories.
10. FLORIDA KEYS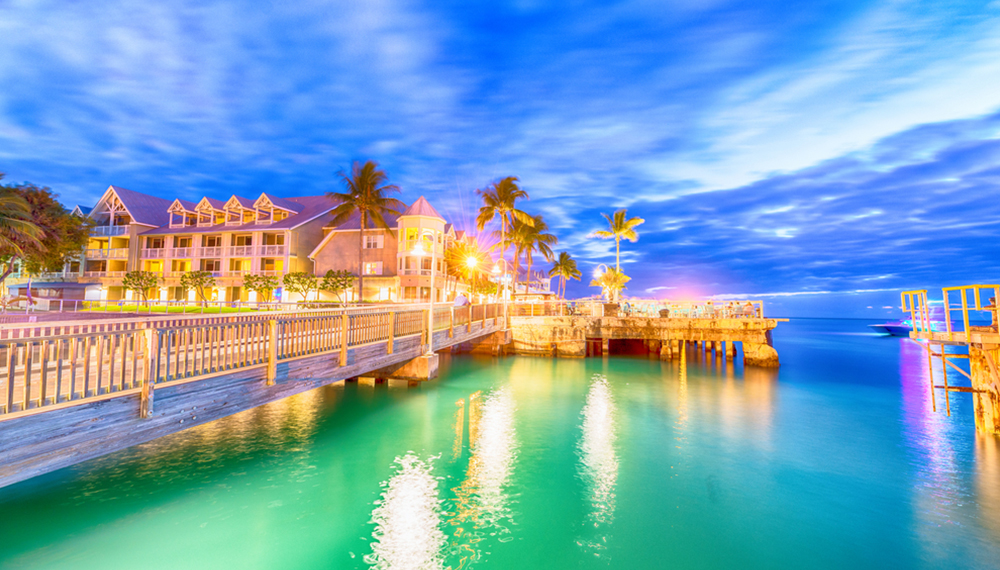 Florida Keys are a chain of islands over a hundred miles long. Couples will have lot to explore in the keys. Place is famous for its snorkeling cruises and the nightlife. But also makes for a perfect location for your pre-wedding shoot. So, you can enjoy and get yourself clicked also!!
11. GOA, INDIA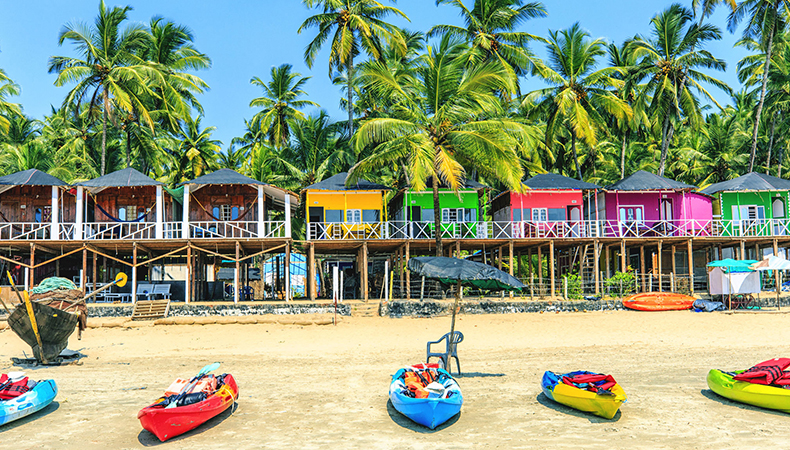 Goa, one of the most historical place in India, it was a Portuguese colony prior to 1961. The place is peppered with 17th-century churches and famous for its tropical spice plantations. Known for its beautiful beaches, Goa is world famous tourist destination. If you are looking for some beach side photo shoot, then Goa is perfect for that. Also, a wonderful opportunity to savor on world famous Goan meal. Hire a bike and enjoy the city and get romantic pictures of yours!!
12. GERMANY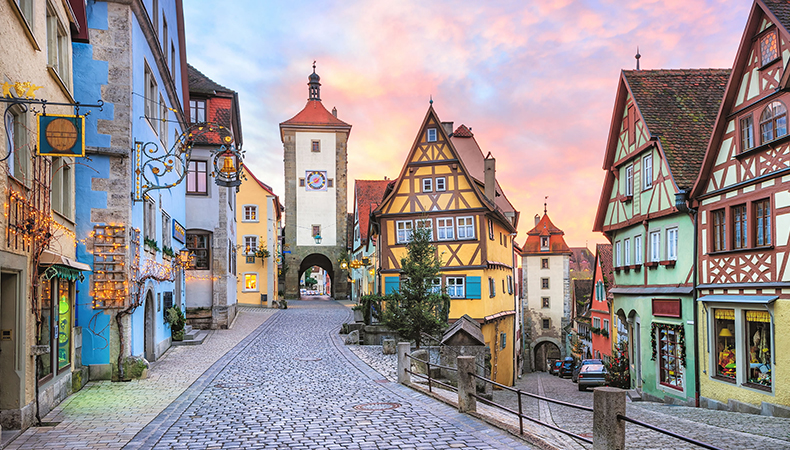 Known for its mysterious forests, romantic river valleys and expansive vineyards. This Western European country has a lot to make your pre-wedding photo shoot most memorable. Also, you can visit Berlin, the capital city, and get some pictures amidst artistic scenes. Or else hop over to Munich and utilize its legendary beer halls and centuries-old buildings as backdrops for your shoot. Another place to visit is Frankfurt, when in Germany, get your pictures amidst its modern skyscrapers. It doesn't matter which location in Germany you go for your shoot, you will always love the idea of being there.
13. JAPAN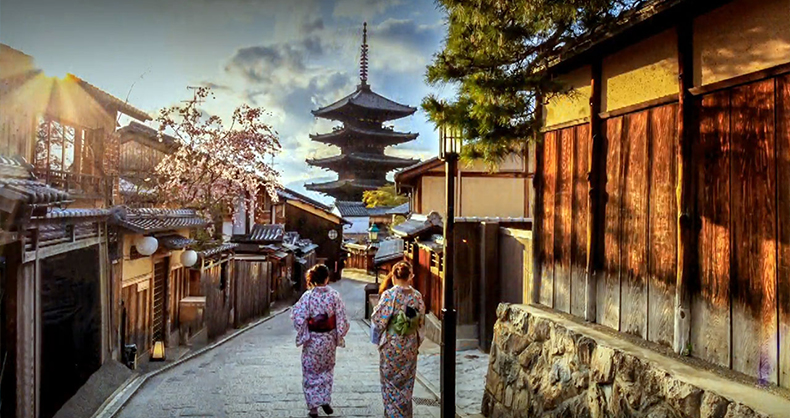 Another favorite pre-wedding destination for photo shoot is Japan.The land of the rising sun is full of options for you from the dreamy Sakura blooms of spring and the fiery hues of autumn, to get most romantic pictures of yours. Also, you can experience authentic Japanese culture in traditional Kyoto. And head to the slopes in Hokkaido for a snowy wonderland. And if you want to get some shots amidst buzzing and vibrant metropolitan city, then Tokyo is for you!!
14. HAVANA – CUBA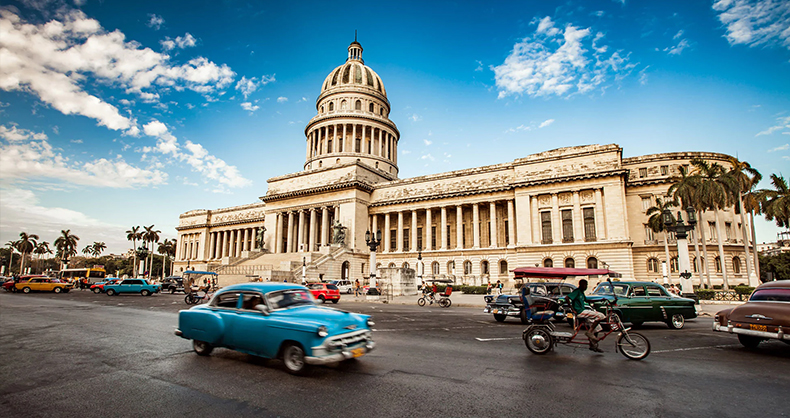 Cuba has a lot to offer to the couples from its vibrant culture to rich history. Havana is known for its incredible architectural beauty, which will make for a perfect backdrops. One of best locations in the world to explore and get some romantic pictures together.
15. ICELAND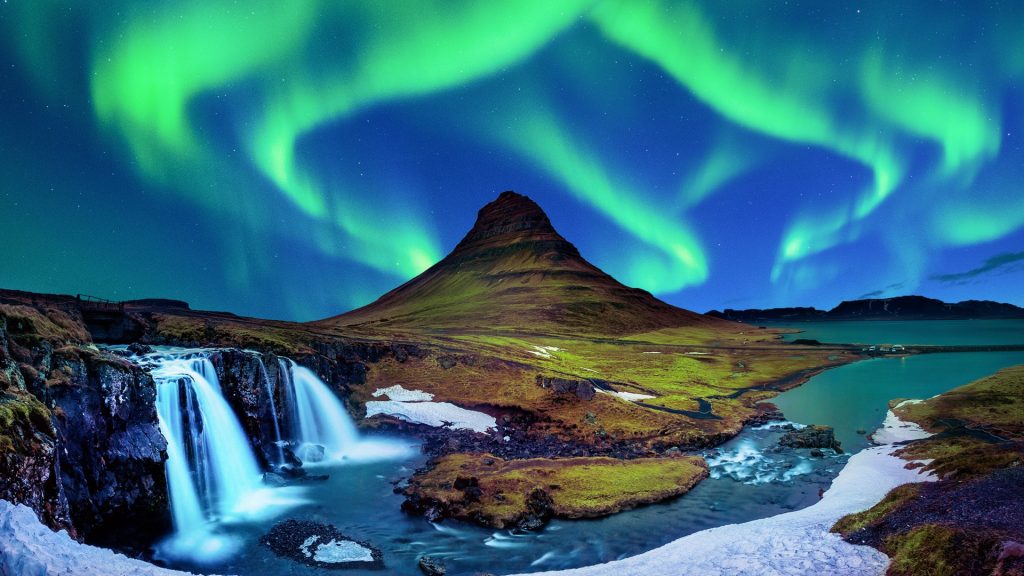 Iceland, characterized by its dramatic landscape with volcanoes, geysers, hot springs and lava fields, and the place is apt for your pre-wedding photo shoot. You can visit the capital city of Reykjavik for some classic pictures of yours. Also, it's a perfect place to go adventurous, as the place has so much to offer to make your pre-wedding shoot absolutely romantic.
16. ISTANBUL, TURKEY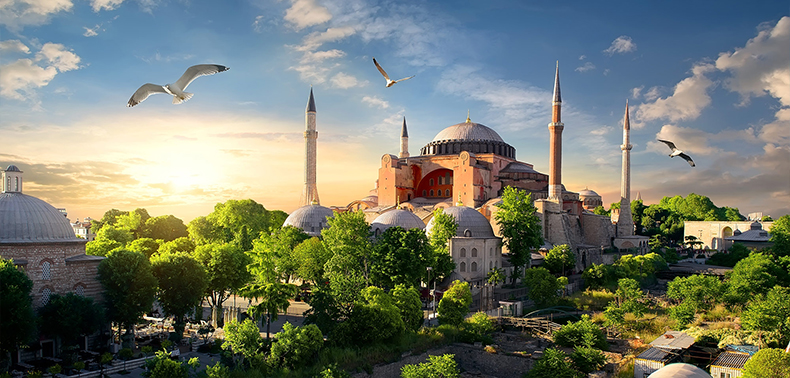 Istanbul, one of the oldest cities in Turkey, is gaining popularity as one of the most sensual and romantic cities in the world. The city reflects cultural influences of the many empires who ruled here in past. The city is the combination of old and modern, east and west, and that's the reason people prefer it for their pre-wedding shoots too. And the food choices it offers is beyond. No place is as beautiful as Istanbul. Try out!!
17. LAS VEGAS, UNITED STATES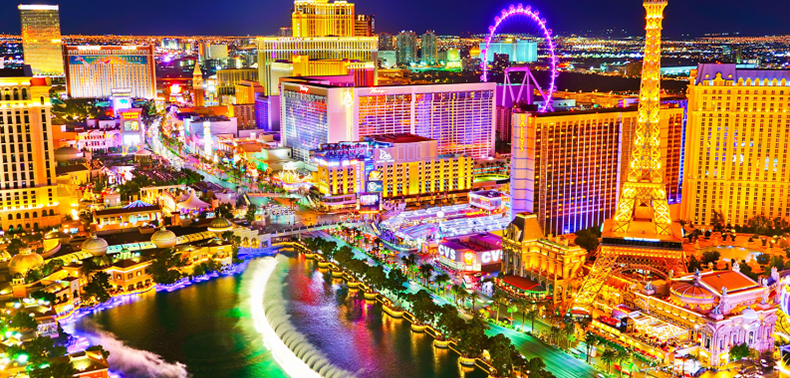 Besides, being famous as a Sin City, the city has too much to offer when it comes to your pre-wedding photo shoot in the city. Las Vegas is a must visit place on earth. And you will definitely get most amazing and romantic pictures of yours here.
18. MACAU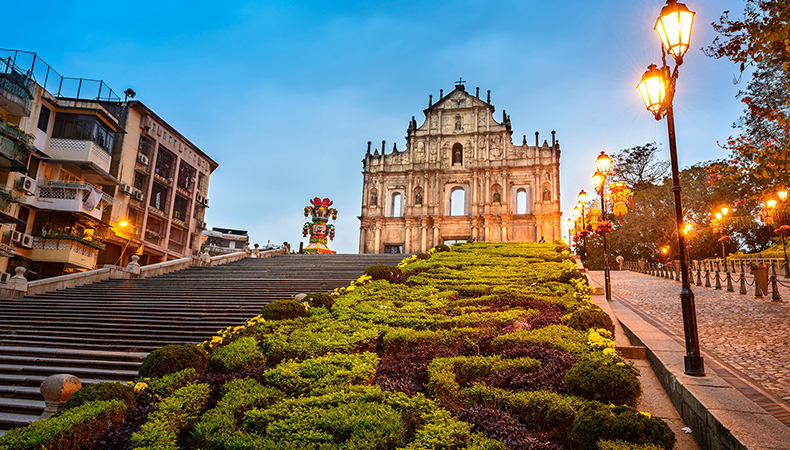 The place boast about a rich heritage of its Chinese and Portuguese past, Macau makes a perfect choice for your pre-wedding photo shoot. You have ample of options here to create perfect memories of your pre-wedding shoot. Visit the iconic Ruins of St. Paul, and the world's largest Casino at the Venetian and get some of the best pictures here.
19. MOROCCO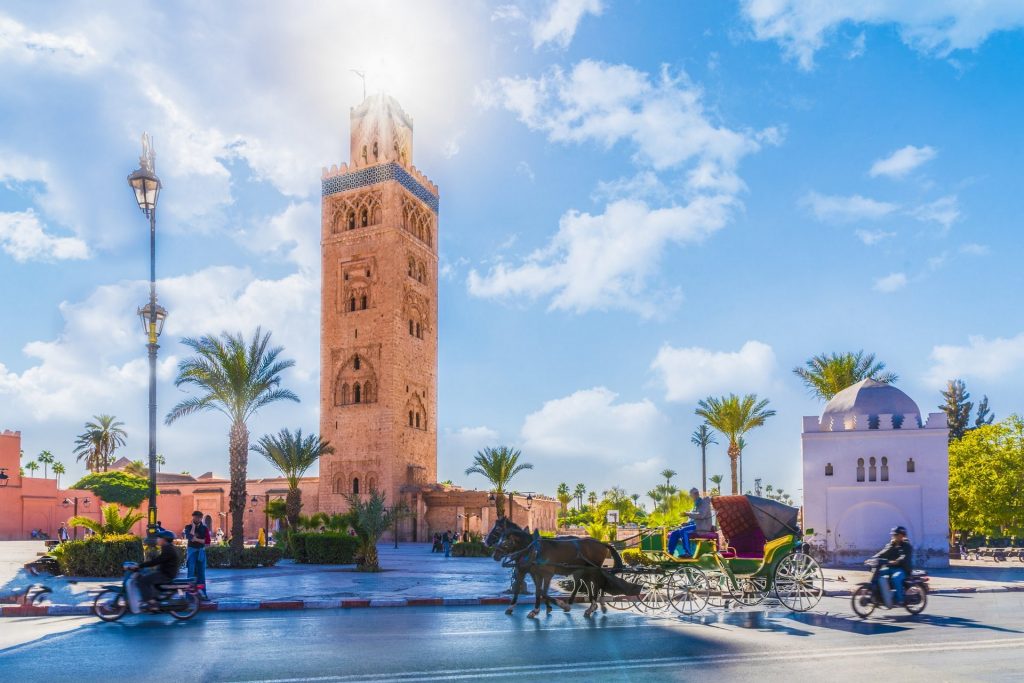 Morocco makes for one of the world's most exciting places to explore. You have too much to do here, from taking some adventure trips on its epic mountain ranges to visiting its charming alleyways of ancient cities, and sweeping desert. When in Morocco you have an opportunity to experience the warm hospitality for which the North African country is known for.
20. MEXICO CITY, MEXICO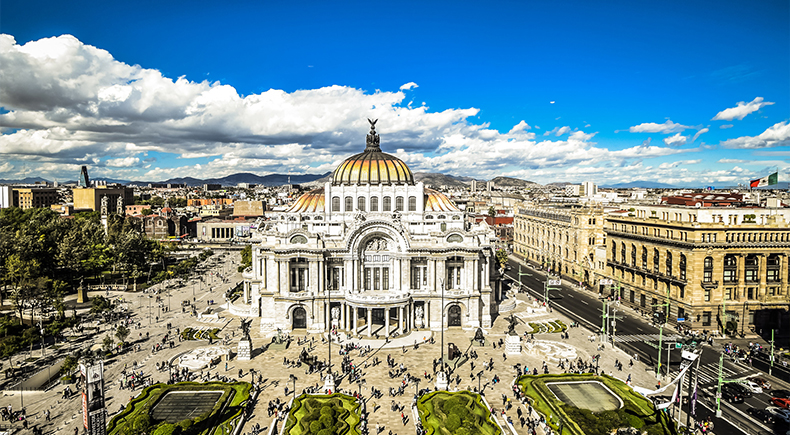 Home to good food, music, and cultural experiences. With an incredible architecture and museums abound, Mexico makes a perfect international destination for your pre-wedding photo shoot.And if you two are foodie, then the place is for you. Eat, repeat and go…..!!
21. NAPA VALLEY, CALIFORNIA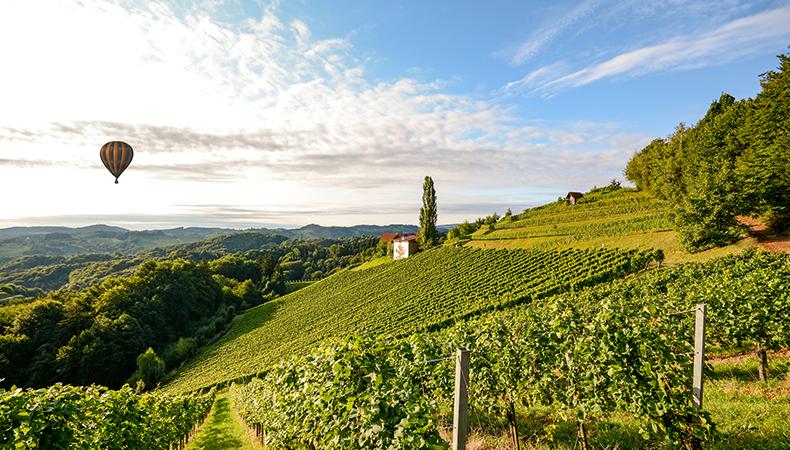 Located in north of San Francisco, California, the valley is known for hundreds of hillside vineyards. Oxbow Public Market, in the city of Napa, features regional gourmet food. Napa valley is filled with stunning landscapes, rolling hills, lush valleys making the entire place romantic for the couples who are here for their pre-wedding shoot.
22. NEW YORK CITY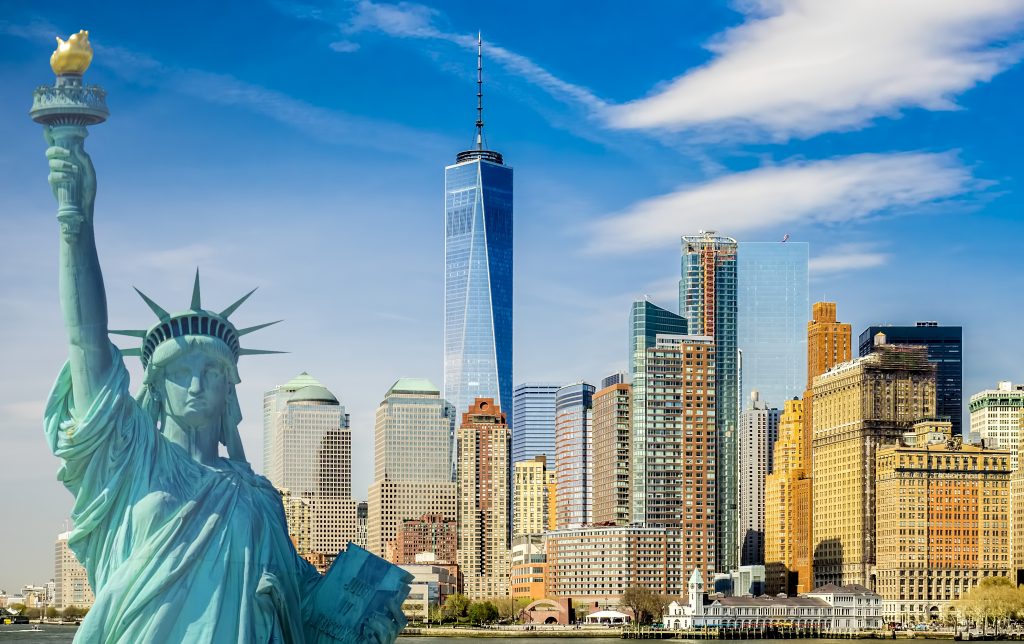 Most known as the "city that never sleeps," the city has plenty of options to offer to the couples for their pre-wedding photo shoot. You have an opportunity to get best pictures amidst some of the world's classic tourist attractions, like Statue of Liberty, the Empire State Building, and Times Square. Besides, enjoy its crazy nightlife, Broadway shows, museums and galleries.
23. NORWAY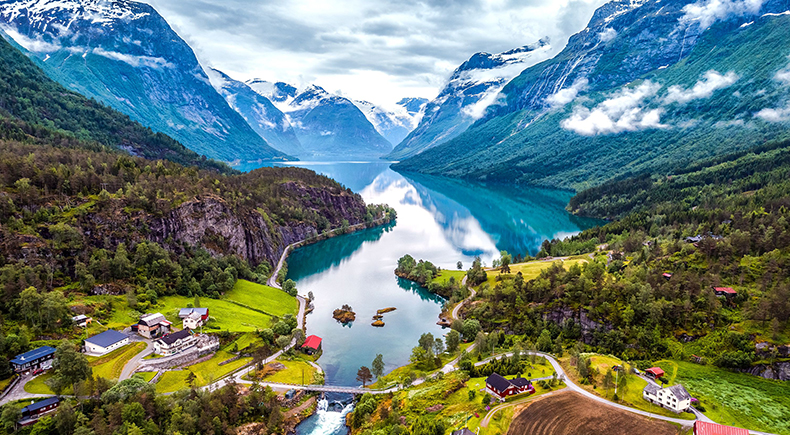 Norway, the stunning Scandinavian country is the perfect international spot to catch the Northern Lights, enjoy beautiful fjords and experience a winter wonderland. It is a must visit country. And there's no better way to explore and experience the country than to get your pre-wedding photo shoot done on this land of wonders.
24. NEW ZEALAND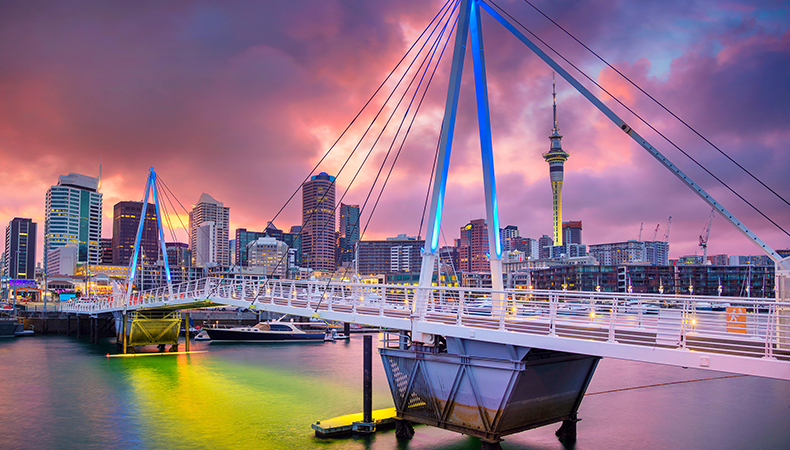 New Zealand, is home to Te Papa Tongarewa, an expansive national museum. Perfect for the couples looking for some remote landscapes closer to beaches for their pre-wedding photo shoot, then of course, New Zealand is the place. One of the best places for water lovers. The place is famous for its golden beaches, pristine forests, rugged landscape, wildlife and hot springs, stunning views, waterside canyons etc. Don't miss to visit Waiheke Island, famous for its vineyards and olive groves!!
25. PORTUGAL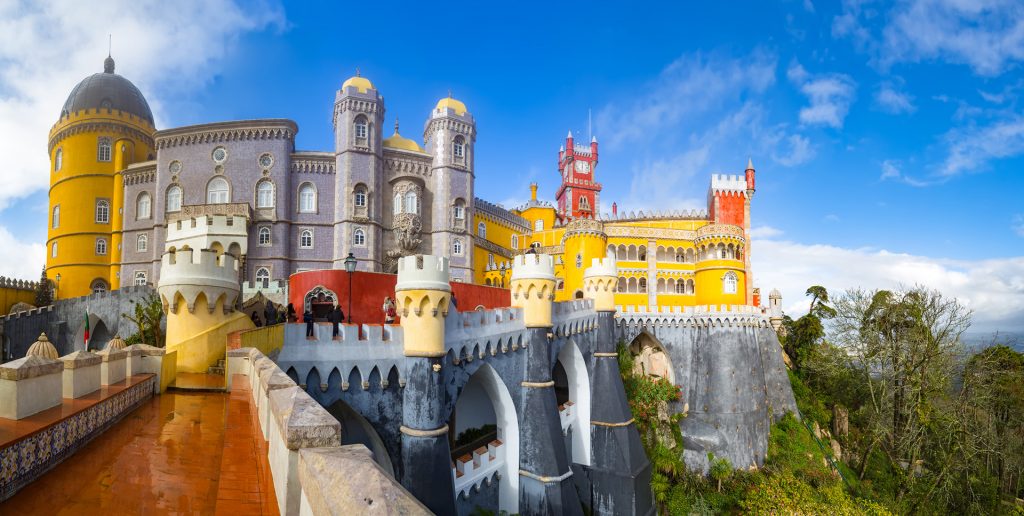 Known for its medieval castles, cobblestone villages, captivating cities and golden beaches, Portugal is a place for exceptional experiences.This beautiful European country is famous for its unique cultural heritage, hospitality and superb cuisine. There is no better way to explore the country than your pre-wedding shoot.
26. PARIS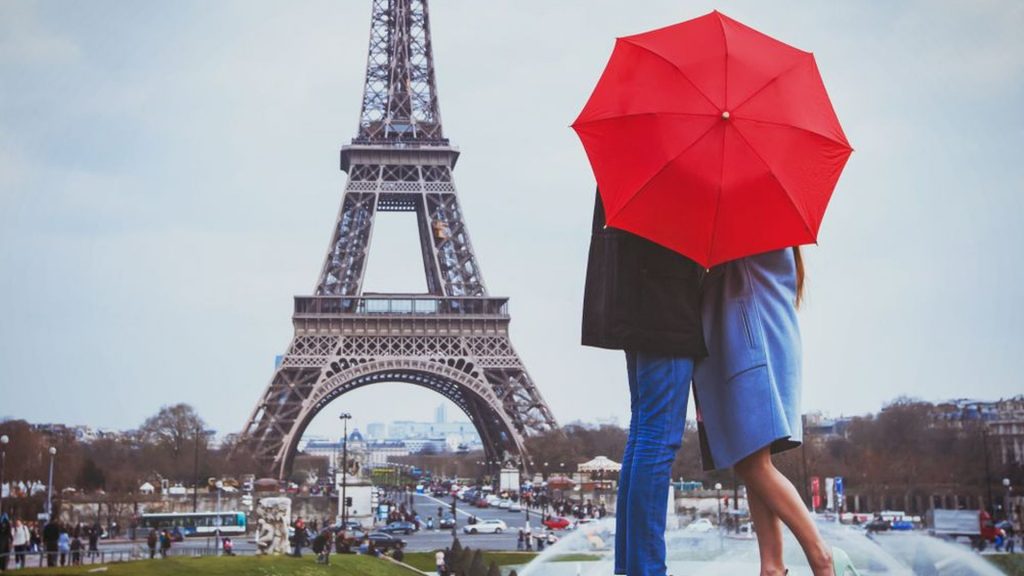 One of the most romantic cities on the planet, and has always been the first priority of people be it honeymooners or tourists. Paris makes for a perfect choice for your pre-wedding shoot. Paris offers myriads of options for you. Just explore the place and get most romantic pictures of yours here!
27. PUERTO RICO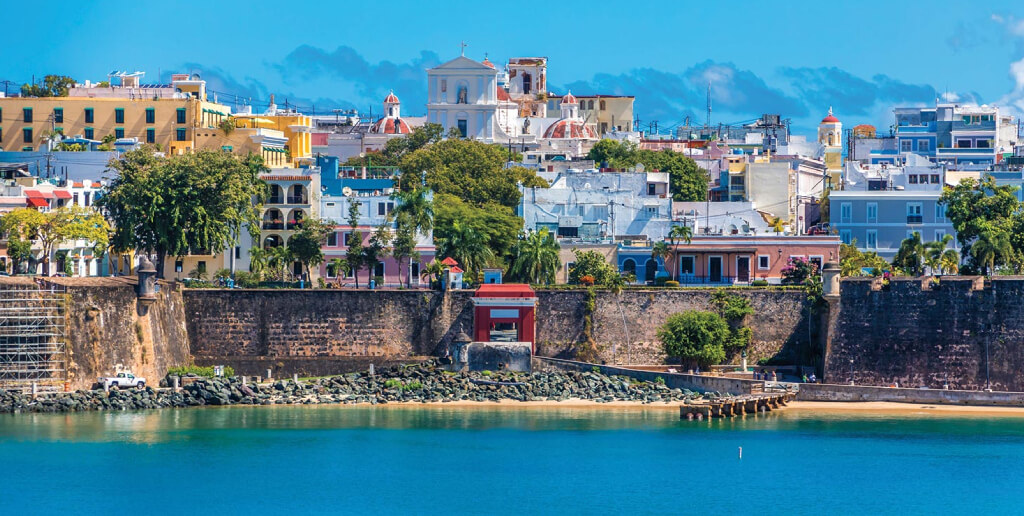 Puerto Rico, a Caribbean island, known for its landscapes, waterfalls and the El Yunque tropical rain forest. The island makes for a perfect pre-wedding shoot destination in the world. Visit San Juan, the Isla Verde region, known for its hotel strip, beach bars and casinos. Believe it or not, Puerto Rico has everything to make your pre-wedding photo shoot an exquisite one.
28. RAJASTHAN, INDIA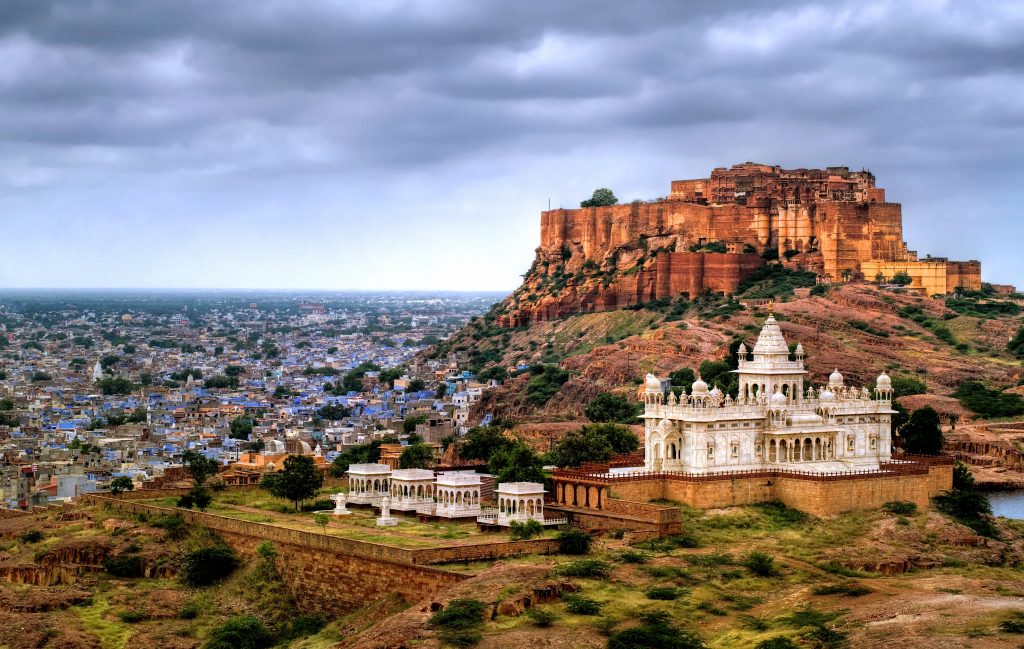 Known for its vibrant colors, sand dunes, desert, temples, wildlife, lakes, and spicy cuisine is a beautiful place for hosting your wedding.The place has always been famous for its tourism but now people are opting it for their pre-wedding shoots as well. Best place for couples looking for a royal experience in Rajasthan. Rajasthan offers endless choices and options for your perfect pre-wedding shoot.
29. ROME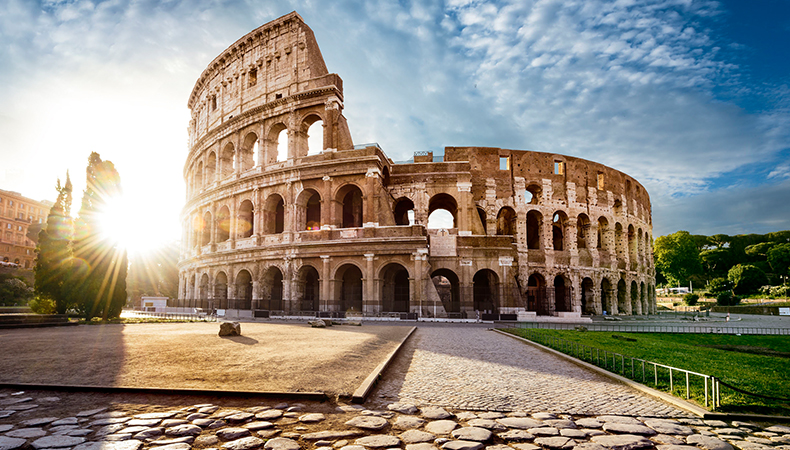 Rome, capital city of Italy, known for nearly 3,000 years of globally influential art, architecture, culture and ancient ruins, is a perfect destination for your pre-wedding photo shoot. With more artistic monuments, amazing Italian cuisine and wine the city has a lot to offer!
30. SCOTLAND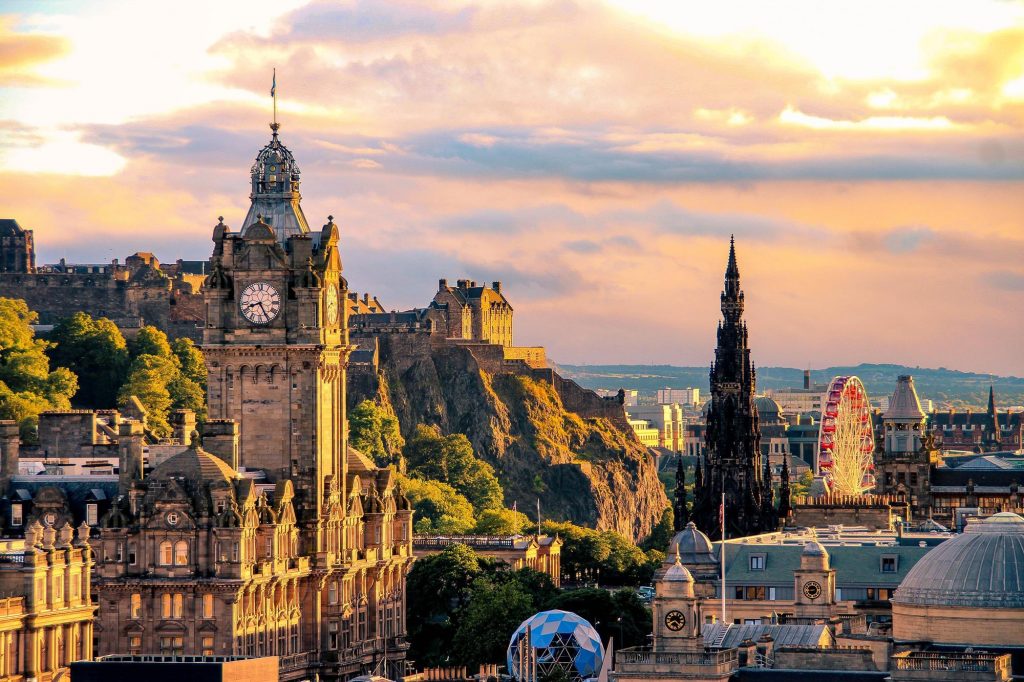 Scotland, a land of mountain wildernesses, which includes the Cairngorms and Northwest Highlands, interspersed with glacial glens (valleys) and lochs (lakes). With its major city Edinburgh, a hilly capital of Scotland. Famous for its iconic hilltop castle, and Glasgow, and vibrant cultural scene. Scotland makes for a perfect destination for your pre-wedding shoot.
31. SOUTH KOREA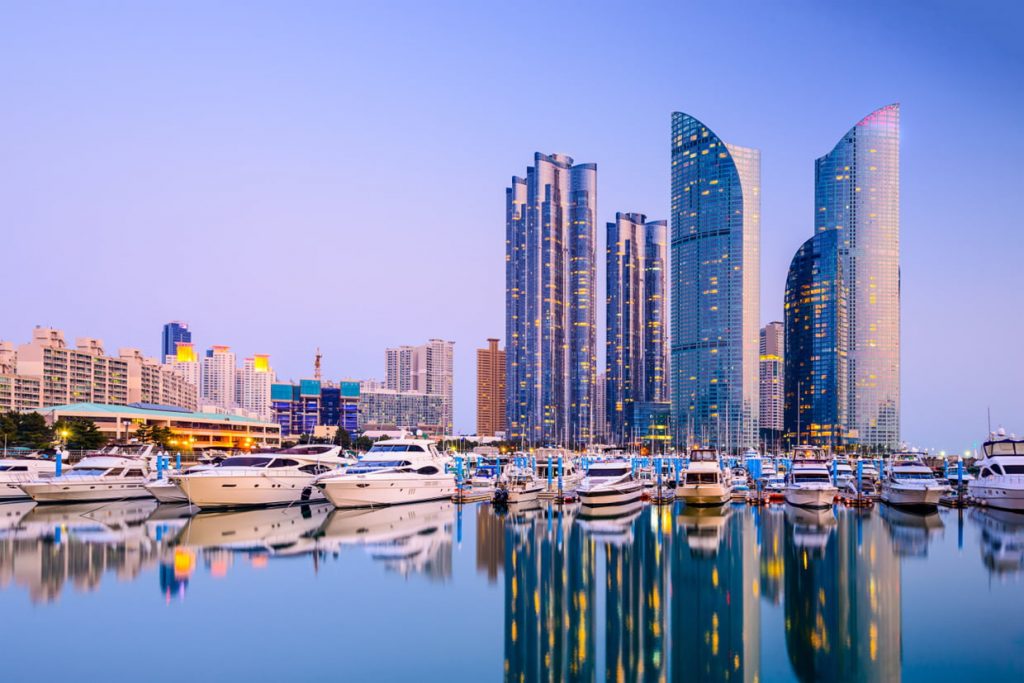 South Korea one of the romantic places in the world, has always been a favorite location for couples. And there's no better way to experience the springtime spells of a soft, pastel romance than your pre-wedding photo shoot. If you are looking for a perfect fairy tale photo shoot then South Korea is the place. And the best part is there is no best time to visit South Korea as each of its four seasons carry a unique charm.
32. SPAIN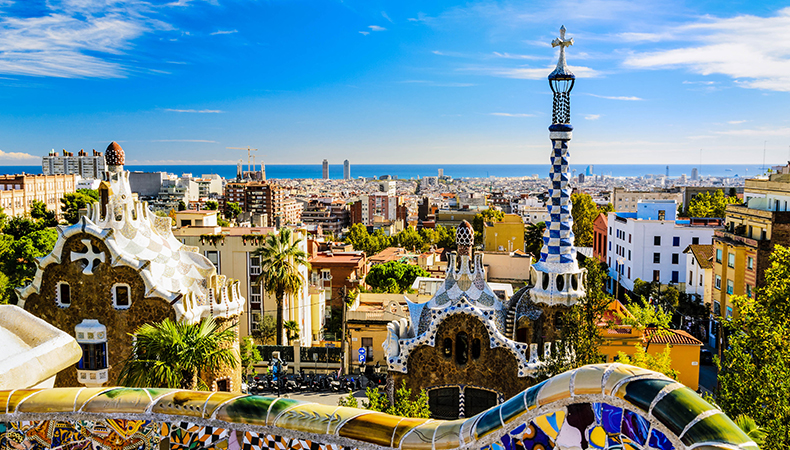 A must visit place for the nature lovers. If you also think you and your better-half love nature then let yourself unleash in Spain's varying landscapes! Spain is known for its Roman ruins, timeless villages and modern landmarks.Visit Pyrenees and bask in the beauty of Mother Nature or enjoy Spain's wildly beautiful cliffs or explore cities of Barcelona and Madrid in your pre-wedding photo shoot here.
33. SANTORINI, GREECE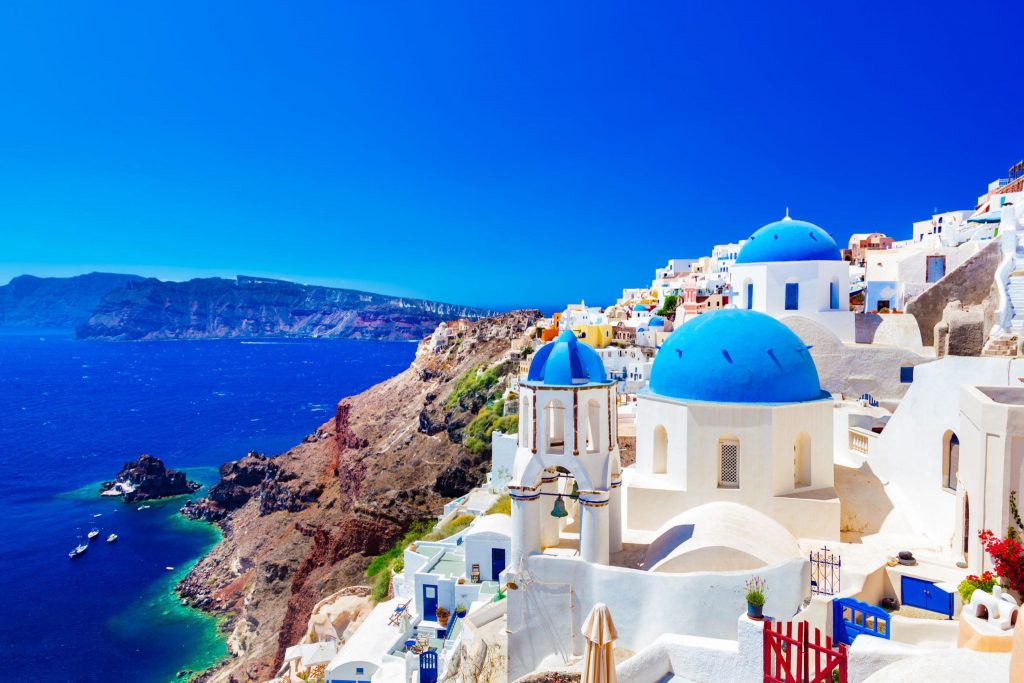 Another popular Greek Island was once home to one of the largest volcanic eruptions. The island is characterized by red and black beaches, wine, and picturesque views, and much more! For one-of-its-kind experience Santorini is the worlds' best island which offers an ideal environment for pre-wedding photo shoot. Let yourself bewitch and mesmerize in the beautiful surroundings!
34. SWITZERLAND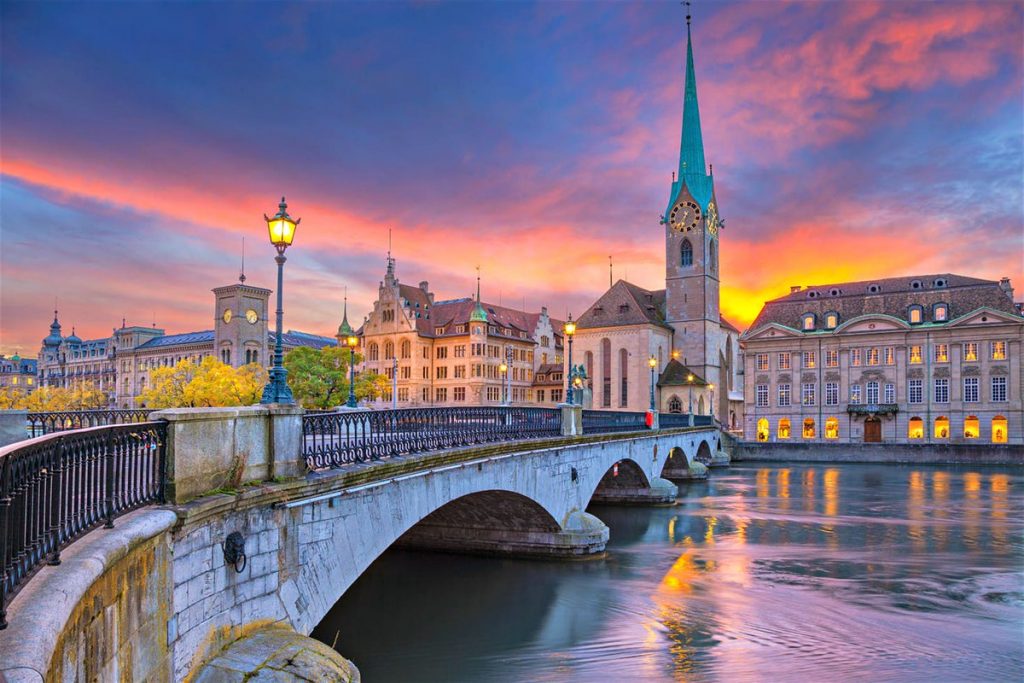 Switzerland, a mountainous Central European country, home to numerous lakes, villages and the high peaks of the Alps, makes a perfect choice for pre-wedding shoot. Undoubtedly, Switzerland is amazingly beautiful. An exquisite location for making your pre-wedding shoot the perfect and memorable shoot. The country is also known for its ski resorts and hiking trails. Needless to say, famous for Swiss watches and chocolate. Couples can simply enjoy each other in Switzerland!
35. TAHITI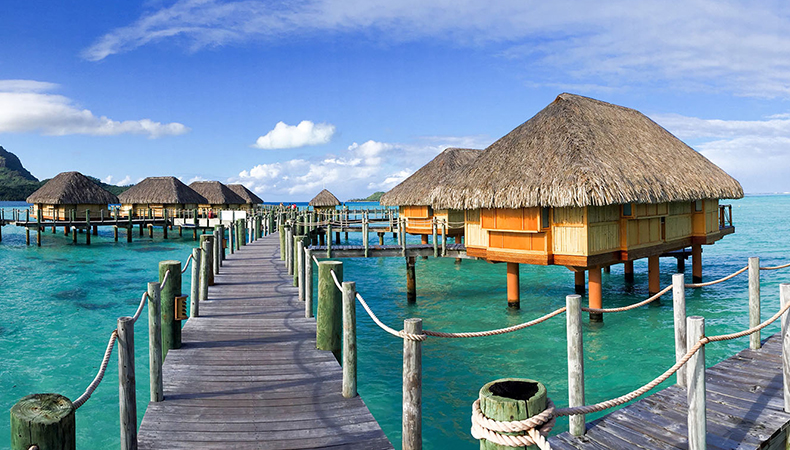 The largest island in French Polynesia, is shaped like a figure-8. The island is famous for its black-sand beaches, lagoons, waterfalls, picturesque landscape swamped with palms, vivid blooms, fragrant vanilla farms, and postcard-worthy rain forests and two extinct volcanoes, thereby making it a perfect destination for your pre-wedding photo shoot. Couples can enjoy each other in Tahiti!!
36. TAIWAN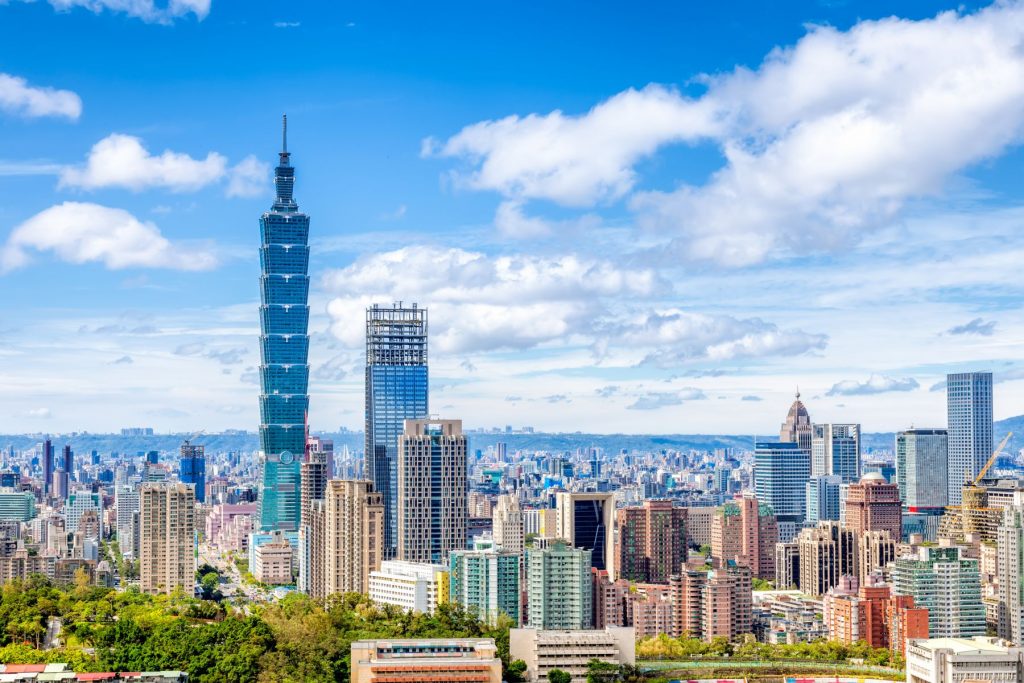 An extremely underrated destination, Taiwan is one of the most welcoming countries in the world. Taipei, the capital city of Taiwan, offers myriads of venue choices for your pre-wedding photo shoot. Locations like Taichung, Kaoshiong and Tainan in Taiwan are equally beautiful and sought after for pre-wedding shoots.
37. THE NETHERLANDS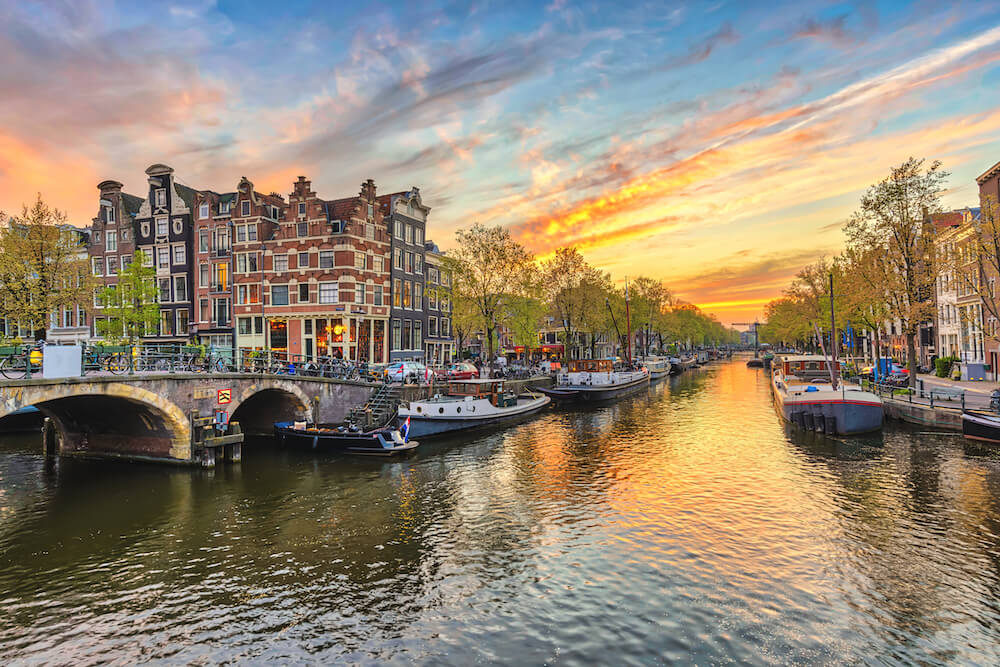 Gateway to Dutch culture, the Netherlands is famous for its flat landscape of canals, tulip fields, windmills and cycling routes. Amsterdam, the capital city, is the most visited place in the country. You can always go on an adventure trip in its atmospheric lanes and sights and can relax amidst its artistic heritage and modern buildings. Don't miss to explore the north, and pay a visit to nearby Zaanse Schans, a traditional Dutch village park.
38. THE UK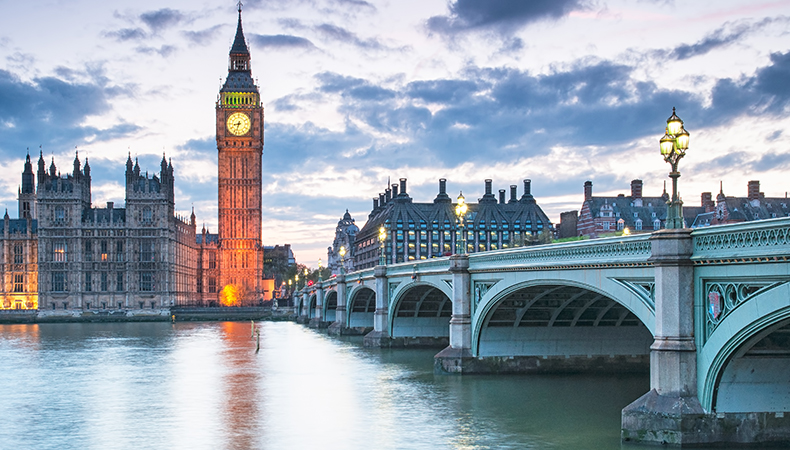 The United Kingdom is a perfect destination for a pre-wedding photo shoot. You can visit Bath's Roman spa and explore the mysterious stone structures at Stonehenge in England. You will be mesmerized to see how the old and the new meet in modern London. In the UK you have a lot to explore and experience. You can visit west to Northern Ireland and discover the unique Irish charm and get best pictures amidst this Irish beauty.
39. VENICE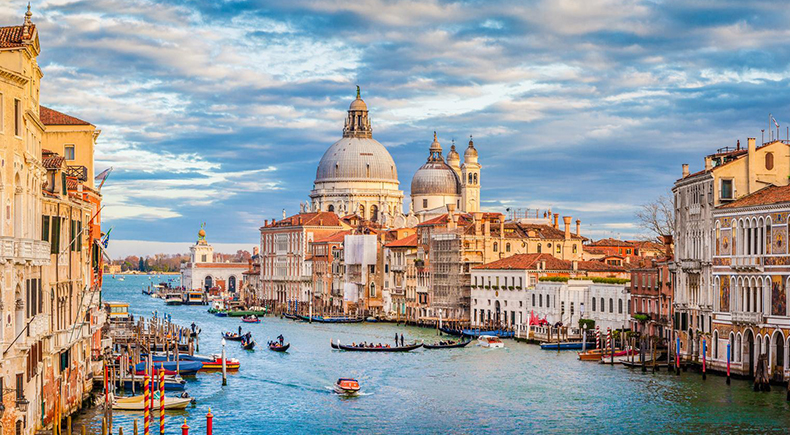 If you are looking for a purely romantic pre-wedding photo shoot, Venice is the place. The capital city of northern Italy's Veneto region, is built on more than 100 small islands in a lagoon in the Adriatic Sea. The city has no roads, just canals! Just visit the central square, Piazza San Marco, contains St. Mark's Basilica, and see the tiled Byzantine mosaics, or get some pictures at the Campanile bell tower offering views of the city's red roofs. And not to mention the gondola rides, just imagine how romantic the whole thing will be! Try Venice!!
Final words…
The list contains all the best locations in the world for your pre-wedding photo shoot. I hope, the list help you choose the best destination for your pre-wedding photo shoot. And you make your photo shoot the most memorable one!!
Happy Posing!