Your wedding is an event which is full of magnificence and grandeur, and for that each family (bride's and groom's) make a lot of arrangements and purchases to make the wedding unique and great. Besides, making sure that all arrangements are perfect including venue, décor, meal, music etc., another most important thing is wedding attires of brides and groom outfits.
Gone are the days when only brides use to focus on their entire look and appearance, today grooms are also no less. They also equally focus on every details and why not, after all it's their big day too. On their wedding day, grooms also have to make sure that they not only complement their bride-to-be, but also their own looks and appearance. Today, grooms also need to take care of their persona to look stunning on the D-day. For that stunning look they need to invest in accessories which will not only match with the whole outfit, but also enhance their overall appearance. Every small detail can make a huge difference. Want to know how?
Here are some wedding day accessories for the groom:
1. Jackets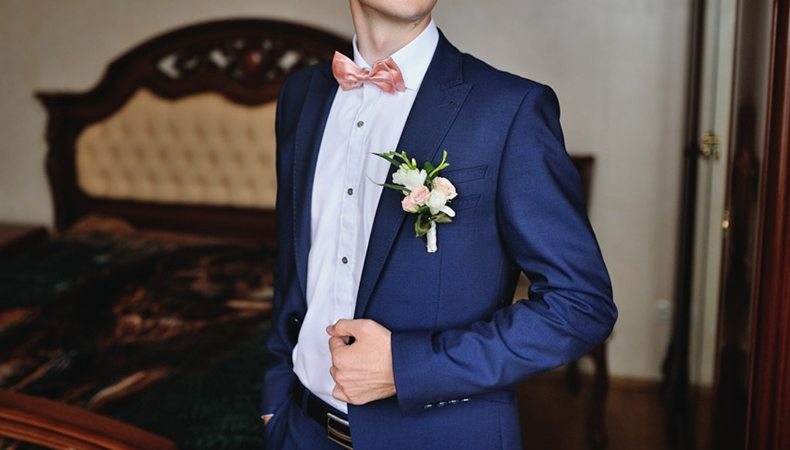 Jackets go well with the traditional suit. Combining jackets with traditional suits will help groom to have more casual.
2. Cuff links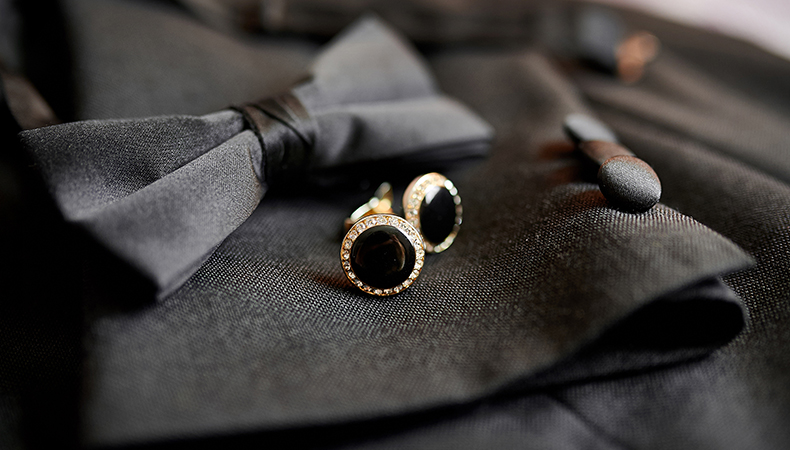 Grooms can pair cuff-links with their sherwani. There are myriads of cuff-links available from metal to unique shades which can complement a sherwani or enhance the grandeur of the tuxedo they will wear.
3. Dupatta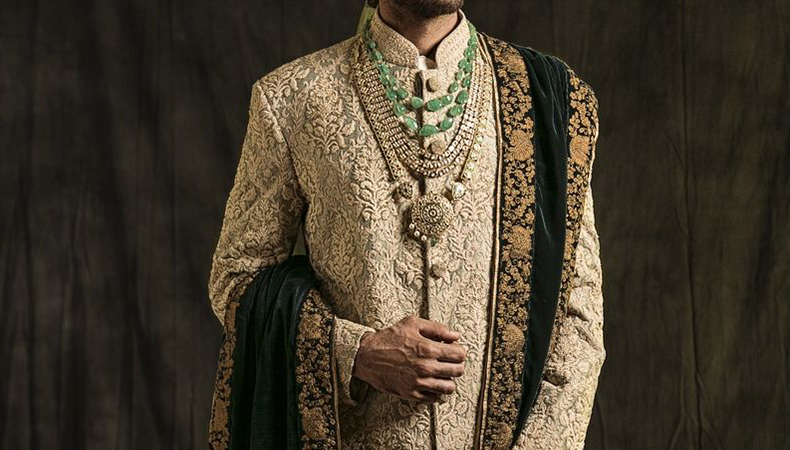 In an Indian wedding a dupatta plays and important role as it completes the entire outfit properly. A dupatta is long scarf, which usually has tassels hanging at the ends. Dupatta is needed for donning with sherwani. Grooms can wear a contrasting dupatta with their shervani or a dupatta matching with your bride's outfit. Dupatta is worn around the neck.
4. Turban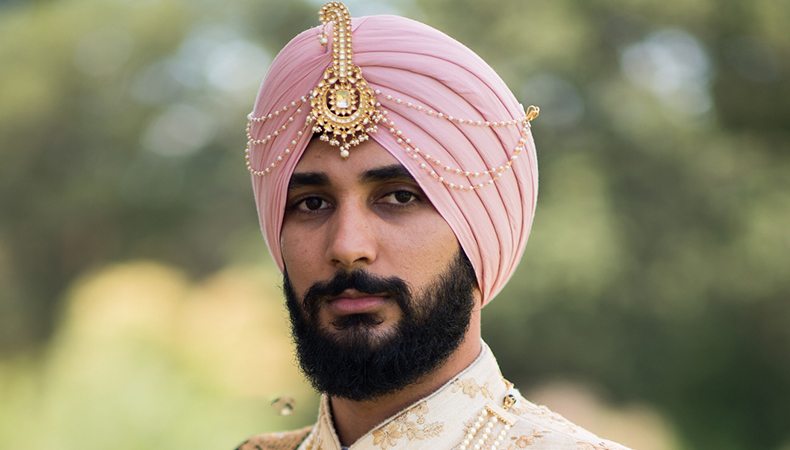 A turban is mostly worn to complete a traditional outfit like Pakistani styled shervani or kurta payjama. Even with suits, sometimes grooms prefer to wear turban. One can wear any kind of turban from Rajasthani bandej style to cotton.
Related: Best 15 Wedding Gifts for Groom
5. Kalgi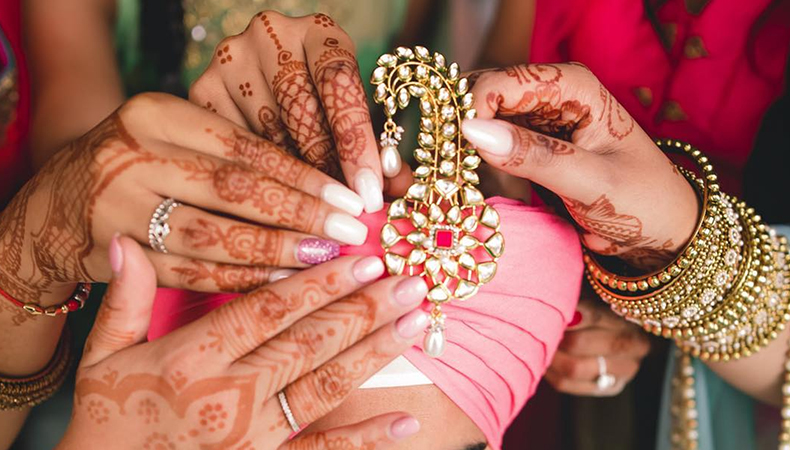 When a groom is wearing a turban then a kalgi on the turban will simply enhance the look of the turban as well as of groom. Kalgi looks very much like a brooch but it is attached to the turban. There are many types of kalgi from feathered to the ones bejeweled with precious stones and gems.
6. Neck-piece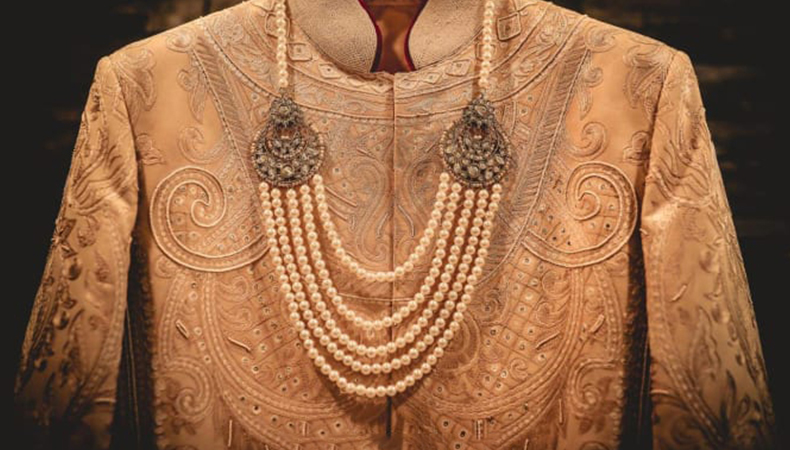 In an Indian wedding a neck-piece made up of either pearl or some other expensive stones, plays an important role as it completes the entire look. There are many types of neck-pieces available from single string to a layered pearl string. You can choose any whichever matches well with your wedding outfit.
7. Brooches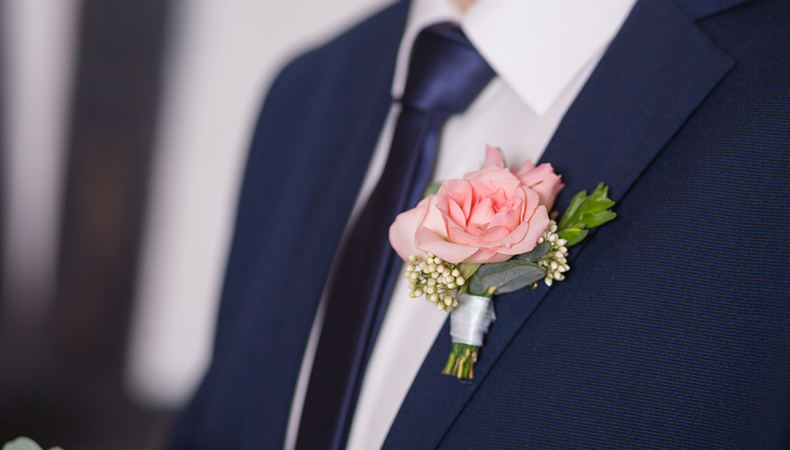 Brooches are also used to give a unique style to the groom's outfit. There are several types of brooches available with multiples stones or gems carved on them. You can either buy a silver color brooch or the one with golden color, just the one which goes well with the entire outfit. Brooches looks good with necklace.
8. Pocket Square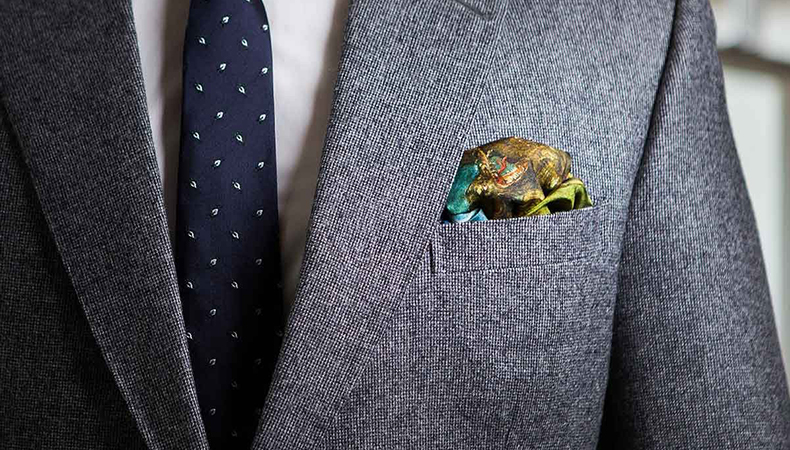 A pocket square will simply enhance the beauty of a sherwani. In fact pocket squares enhances the beauty of suits also. You can use a matching pocket square or the contrasting one with your outfit. Pocket square are eye-catching and look wonderful on sherwanis or suits. They simply add an instant splash of color to the entire outfit.
9. Shoes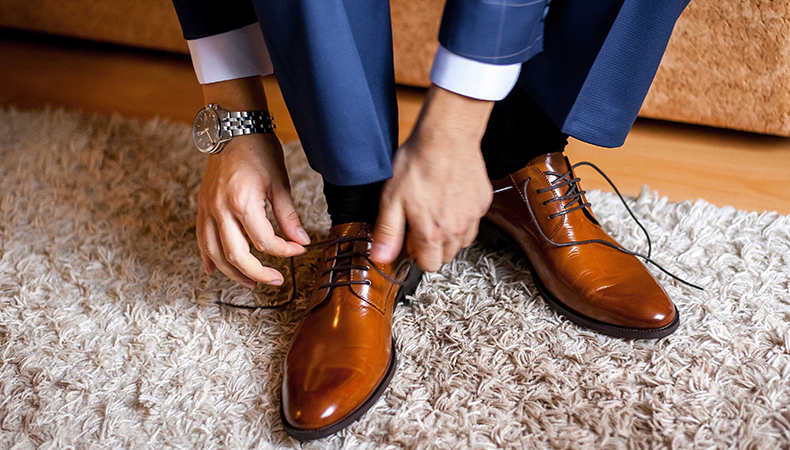 Well, shoes very much depends on what kind of outfit you are wearing. For an instance if the groom is planning to wear sherwani then surely mojari, or jutti, or an ethnic shoe will perfectly go with it. Mojari simply enhances the look of the groom's total outfit. On the other hand if you are planning to wear a fit tuxedo for your wedding, then you can pair it with classy shoes. May be a pair of Oxfords or leather shoes, can work perfectly. Other shoe options are without lace, as they look stylish and are more comfortable. You shoes will depend on your look whether you are opting classic formal attire, or smart-casual dress. There are myriads of options such as lace shoe in black, brogues, Toms or loafers, Chelsea boots. Simply go for the ones which match well with your attire and are comfortable too.
10. Watch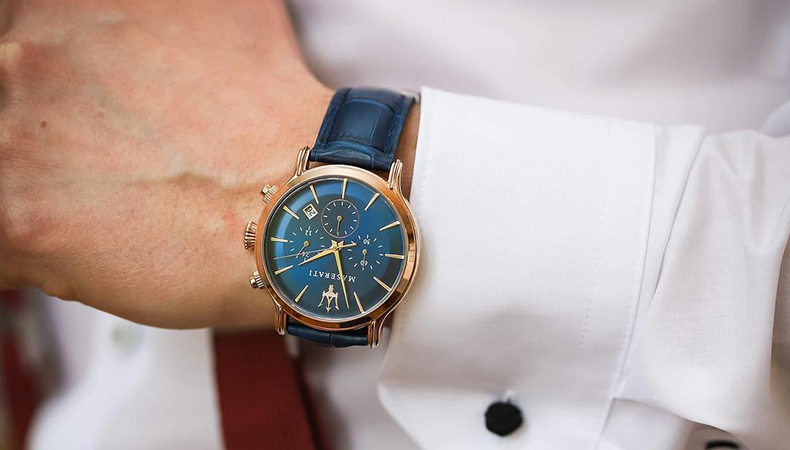 Wrist watches has always been a symbol of sophistication for one and all. Grooms can wear watch on their wedding attire to add to their style statement all in all. A nice branded watch will make you stand out.
11. Socks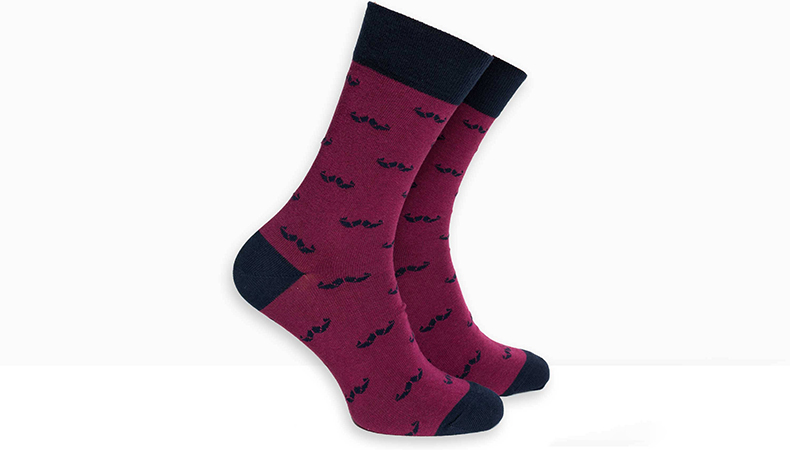 Socks are very important accessory to consider on your wedding. If you are planning to wear suit with shoes then you will surely need a pair of socks to go with your shoes. You can buy socks in white or black or some sober color as they go well with shades of blue, grey, black, etc.
12. Boutonnieres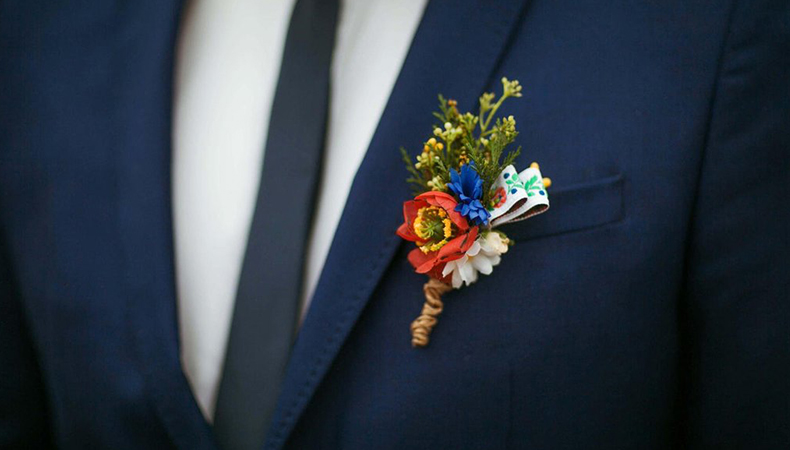 Boutonnieres is another accessory which can help groom stand out from the crowd on the D-day. Grooms can either opt for feathers, flowers or some pin.
13. Waistcoats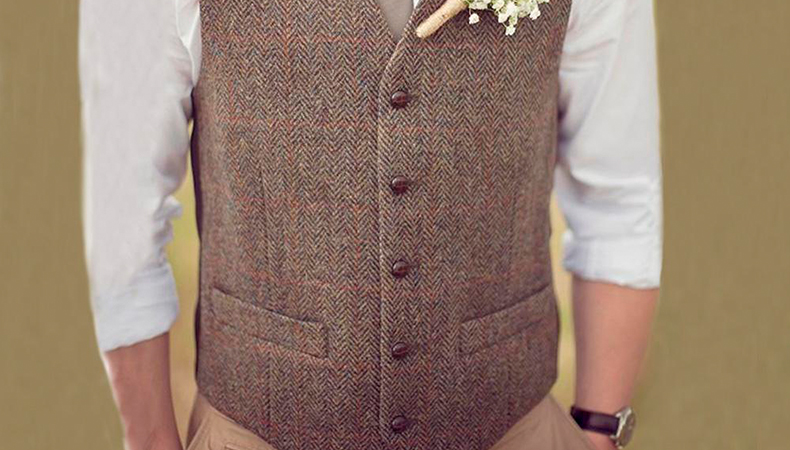 If you are looking for something formal for your wedding then waistcoats are classic to go with. They simply smarten up any outfit. There are myriads of options to choose from such as grey, cream satin, black, velvet etc. You can choose waistcoat depending on the season of your wedding.
14. Neck-wear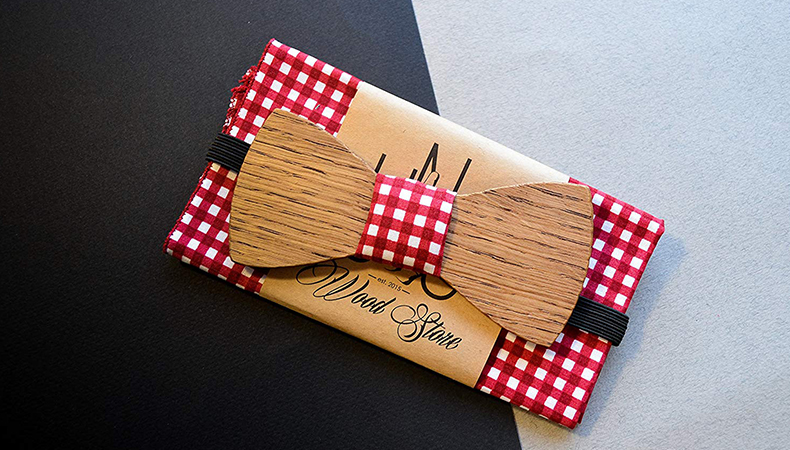 If you are planning to wear suits on your wedding then a tie, cravat, bow-tie, or scarf can help you have a splendid look on the day. You can choose from a skinny satin tie in a neutral tone to a tweed, checkered cravat to a Batwing bow-tie, patterned wool scarves to multi-colored bow-ties. But makes sure your neck-wear go well with the rest of your outfit.
To conclude…
Well, these are some wedding accessories for the groom to choose from. Besides, the most important and a must have accessory for any groom is his smile. Don't forget to carry your smile it will add to your total look and will leave a nice impact on others as well.