Planning to attend a wedding but not sure what colors to avoid wearing as a wedding guest?
Well, no worries! In this post, we will walk you through the colors that you should strictly avoid wearing as a wedding guest.
Ready for the stride?
Let's get started…..
When it comes to the colors that wedding guests should avoid wearing, different cultures follow different rules. Like in Indian culture, Black and Blue colors are considered inauspicious, and hence even guests avoid wearing them.
However, in many cultures, people are okay to wear Black to most weddings. But still, there are some colors which should be avoided entirely by wedding guests. Here is a list of colors that you should not wear to a wedding.
White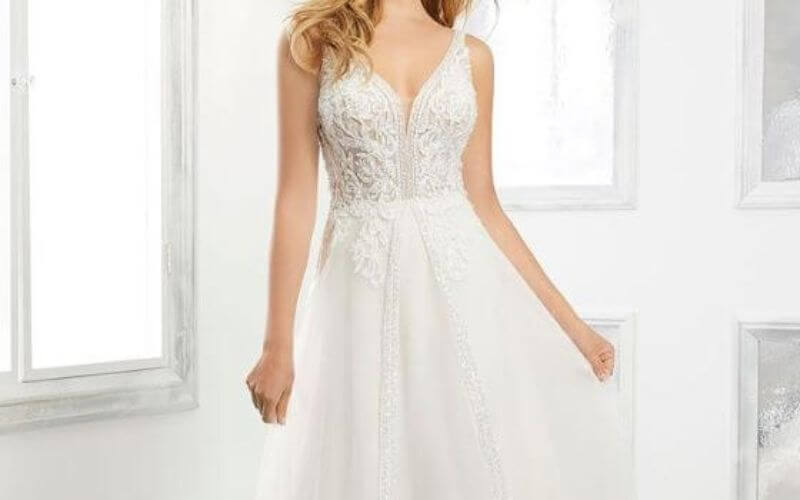 Let's begin with the most obvious color – White! Well, as a matter of fact, you cannot wear white to a wedding. Now the question is WHY……
The reason is very simple. More than 80% of brides wear white as the main color for their wedding in a Church Wedding. And a bride deserves to shine at her wedding. You wearing white to a wedding will be considered an attempt to steal-the-show, which is not wise!
Even in Hindu weddings, white color is not appreciated much. In the Hindu religion, white color is worn at funerals. So, if you're attending a Church Wedding or a Hindu Wedding, make sure you do not wear white to that wedding. There are many beautiful colors that you can opt for a wedding.
Black
Black is another color that you should avoid wearing, especially when you are attending a Hindu Wedding. The color black is considered inauspicious in the Hindu religion. People avoid wearing black colors to a wedding or any other auspicious occasions. So, if you're attending a Hindu wedding, it's best to avoid wearing black color there.
Deep Blue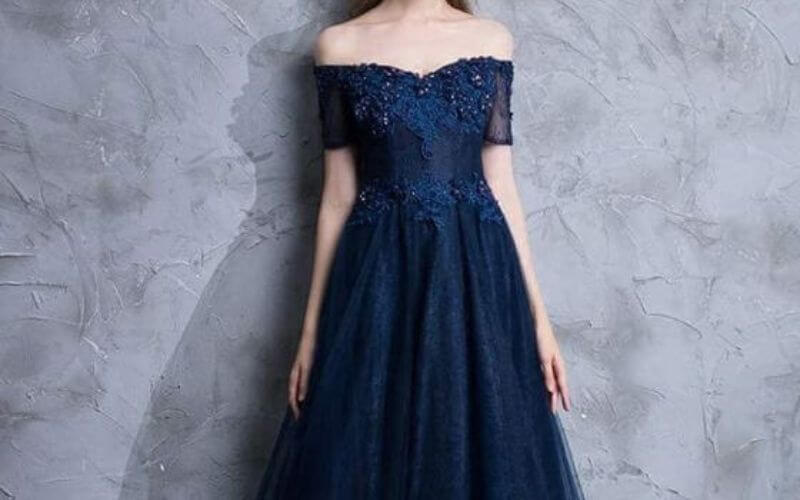 If you're attending a Hindu wedding, deep blue or darker shades of blue should also be avoided to a wedding. Like black, some shades of blue are also considered inauspicious in the Hindu religion. People don't wear dark blue color dresses at any auspicious ceremonies, and weddings are considered auspicious in Hindu traditions.
Too Light Pastels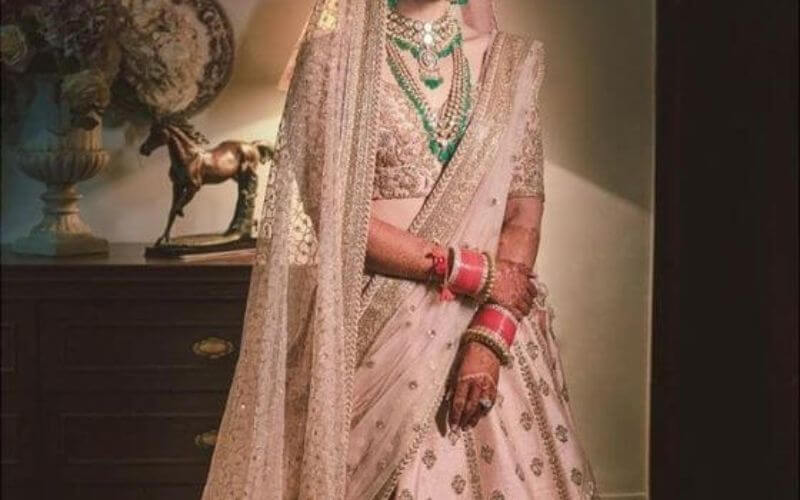 Wearing too light pastels is again a big NO-NO! There is no problem with pastel hues as such. But the thing is too light pastels look more or less like white in photos – not so great idea! And if you want to try wearing pastel to a wedding, take a few pictures in the sunlight. If it retains the original color, then go ahead with that. But if it looks white, then the best is to avoid wearing it to a wedding.
Bridesmaid Dress Color
If you're not a bridesmaid, wearing the same color as the bridesmaids can make you look awkward. But the question is, how would you know the bridesmaid color?
It's simple, if you know the bride or any of the bridesmaids, then ask them what color they're wearing so that you can avoid wearing that color to the wedding. But if you know neither the bride nor the bridesmaid, see what color palette they have primarily focused on their wedding invite. Skip wearing the color prominent on the wedding invite. Simple!
Sparkling Colors
The time of the wedding plays a crucial role when it comes to choosing to wear the right color as a wedding guest. For instance, if you're attending a daytime wedding, avoid sporting sparkling colors or ensembles featuring heavy sparkle.
Red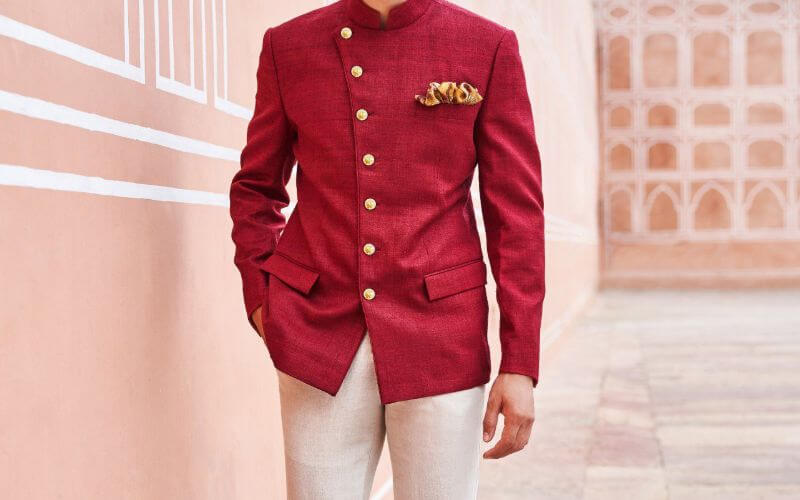 Like in Church weddings, brides wear white Brides; usually, in Hindu weddings and Chinese weddings, brides wear red. A guest wearing red at a wedding will be assumed as an attempt to steal-the-spotlight. So, if you're attending a Hindu or Chinese wedding, it's recommended not to wear red at these weddings.
Shades of White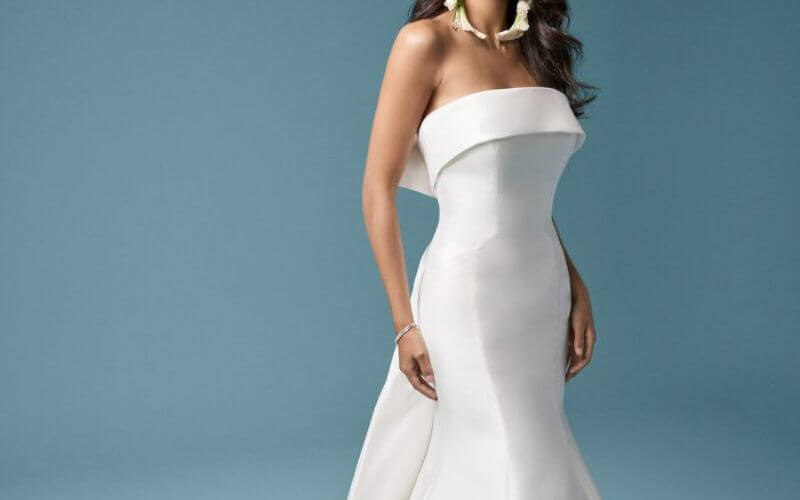 Colors close to white often called "shades of white," include cream, eggshell, Navajo white, ivory, and vanilla. Wedding guests should avoid shades of white as well. It's like you're not actually wearing white, but something close to it. It will have the same impact as wearing white would have at a wedding.
Gold and Silver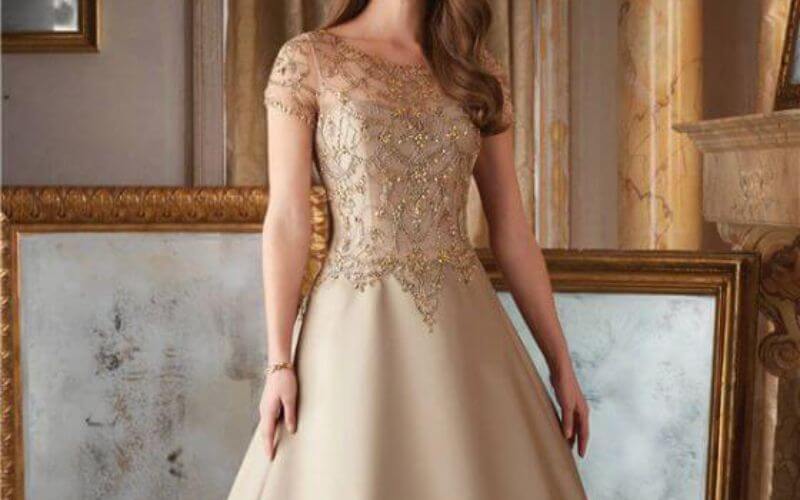 Yes, you read it right! Avoid wearing gold and silver colors to a wedding. It is because most brides prefer to wear gold or silver-colored wedding attires. If you wear a gold or silver color dress to a wedding, it will look like you're upstaging the bride. Avoid doing so!
Any hue that you think a bride may wear at her wedding should be avoided completely. You want to make the couple feel happy with your presence and not embarrass them with your attire.
Also Check: Top 4 Things Every Bride Should Know Before Her Wedding
Denim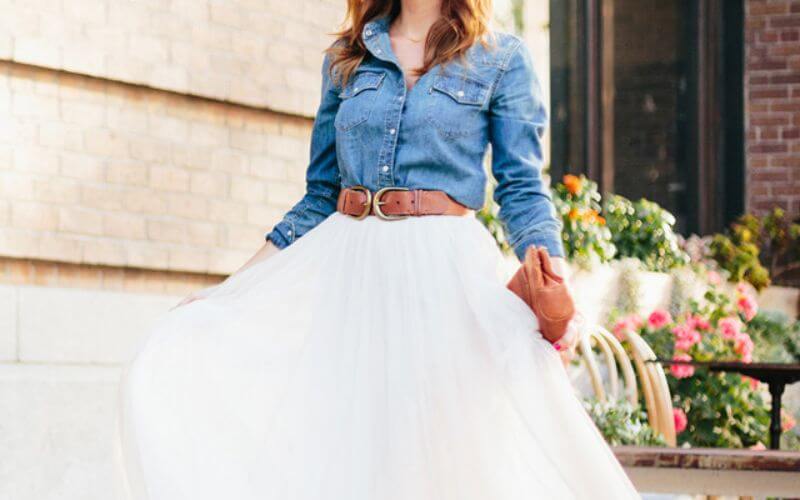 Undoubtedly denim looks cool! But it's not the color to be worn at a wedding. Denim is a very casual color; you should avoid wearing it to a wedding, even when it's a casual ceremony. Weddings are more of a formal celebration; wearing denim to a wedding will make you grab all the attention.
And I tell you, it would be utterly negative attention! Yes, you'll look odd at the wedding. So, if you want to avoid feeling odd-one-out, then the best is to avoid denim at a wedding.
Too Bright Colors
When I say too bright colors, I simply mean shining colors. Yes, you will have to avoid shining colors, such as Neon, to a wedding, especially when it's a daytime wedding that you're going to attend. Of course, you're not there to steal the spotlight or grab guests' attendance. Not a great idea!
CLOSING THOUGHT
In conclusion, these are the colors that you should avoid wearing as a wedding guest. If there's no dress code or you're unable to select the right color to a wedding, then go with earth tones or seasonal–appropriate dresses.
Your goal should be to blend in with the surroundings and let the bride stand out! As a guest, you should avoid wearing colors that could be considered informal or seen as an attempt to steal the spotlight.