With the arrival of the winter season, the time for celebrations also begins. By default, each winter wedding event has a romantic and cozy atmosphere that makes the couples and guests feel fantastic. Maybe because of the beauty of the weather as it makes everything around mesmerizing.
However, planning wedding ceremonies can be time-consuming if you plan to do it all by yourself.
And in this post, we are going to share quick tips to host a mesmerizing winter wedding.
So, let's get started.
Table of Contents:
1. Choose the right wedding planner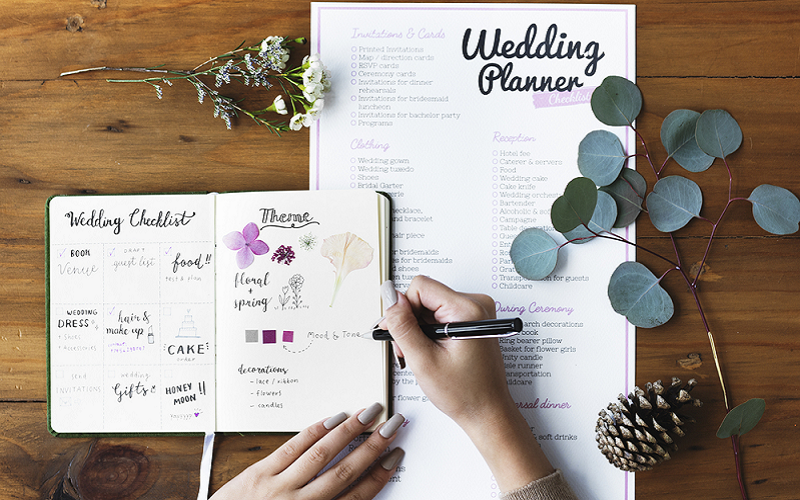 When it comes to hosting an amazing winter wedding, it's crucial to hire professionals. Hiring wedding planners can help you tremendously. These planners are professionals who can handle all of your loads within the specified budget, allowing you to breathe a sigh of relief.
A professional wedding planner will take care of everything related to your wedding and ensure that your ceremony is successful and memorable for you and your guests.

2. Choose the right location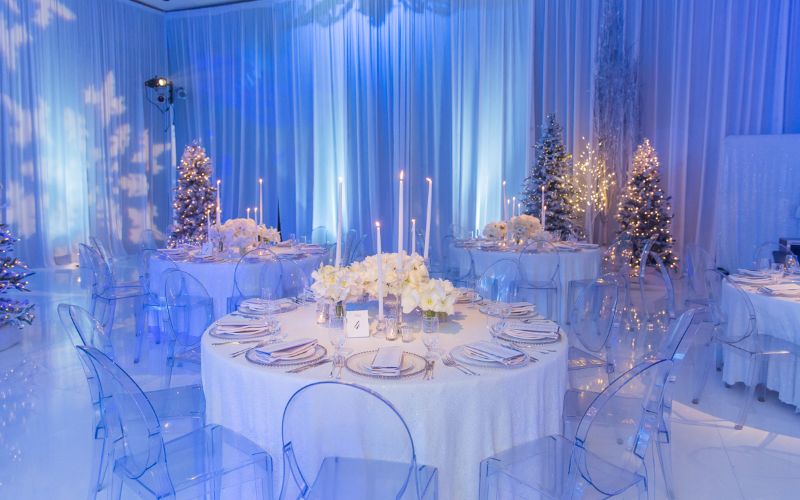 When it comes to hosting a winter wedding, choosing the right location is primary. Each region of the world has a different level of winter. Some areas are extremely cold, making it difficult for couples to plan a wedding.
If you also reside in some such location or planning to host your wedding in an extremely cold region, make sure you choose a venue with a balance of luxury and comfort.
Related: Top 11 Wedding Places in Florida to Experience Something New
Your venue should be such that your ceremonies and rituals can be performed both outdoors and indoors. The combination setup is a solution to your concerns about the winter wedding ceremony. Experts suggest opting for a wedding hall or hotel banquets. Usually, wedding halls and hotel banquets provide you with every facility required to keep your guests warm.

3. Make the best use of lights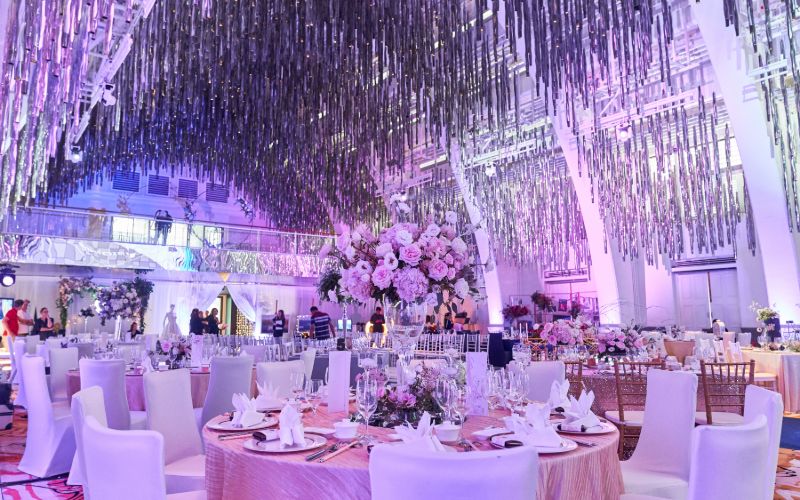 Winters are dark, so it is essential to keep your venue glowing. Of course, you don't want your wedding venue to have a gloomy appearance.
You can achieve a mesmerizing look just by illuminating the venue and ambiance with a variety of lights. Ask your wedding planner or wedding venue decorator to make the best use of different lights, such as string lights, chandeliers, pillar candles, LED bulbs, fairy lights, and so on.
All these lights can make your venue look amazingly gorgeous and lightened up. This will provide a welcoming and fantastic appearance to the wedding hall or banquet.

4. Serve luscious winter cuisine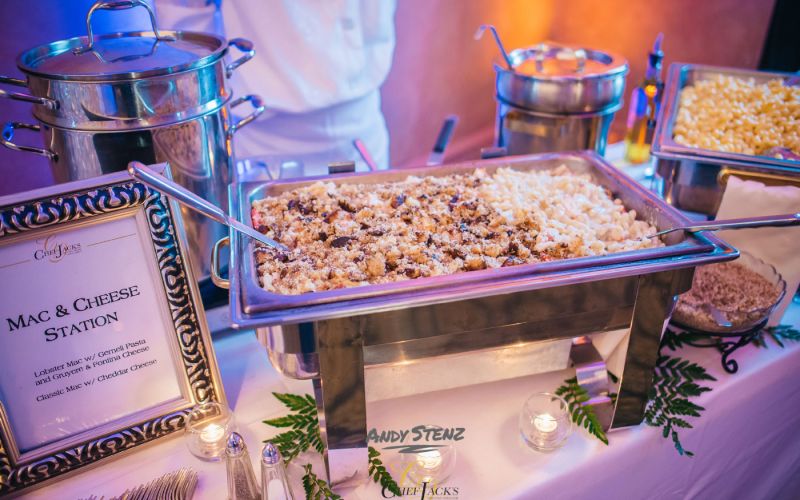 Your wedding food must be appropriate for the season, as something cold may not suffice. You can consider adding traditional dishes of your choice that are piping hot and well-liked by your guests.
Make sure the main course is served hot and consists primarily of dishes cooked during this season. To satisfy your guests' sweet tooth, suggest puddings, gajar ka halwa, hot Gulab Jamun, Jalebi, kulhad rabri, hot badam milk, and so on.
Furthermore, winter savories can include hot tea or coffee, pakodas, cheese fingers, and so on. Make sure that winter savories are arranged for late-night celebrations, such as the Phera ceremony. Late-night savories are crucial for winter weddings to keep your guests up for the Phera ceremony and stay warm all night.

5. Choose the right vendors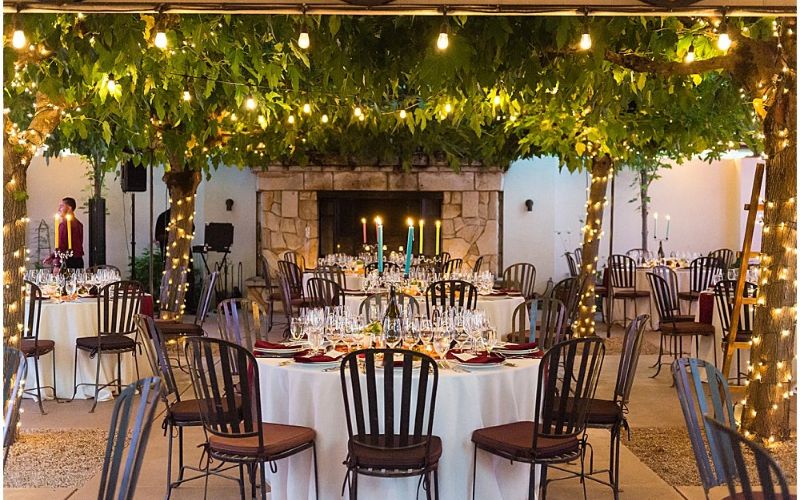 If you're planning to do it all by yourself, it is crucial to opt for the right vendors. Know that your wedding vendors can either make it or break it. So, it is vital to invest both time and money in the right suppliers.
Don't just book anybody randomly. Do enough research online and offline, too (ask for references) for the right vendors. Also, it is advised to book your vendors at least 12 months prior to your wedding.

6. Keep your guests happy and warm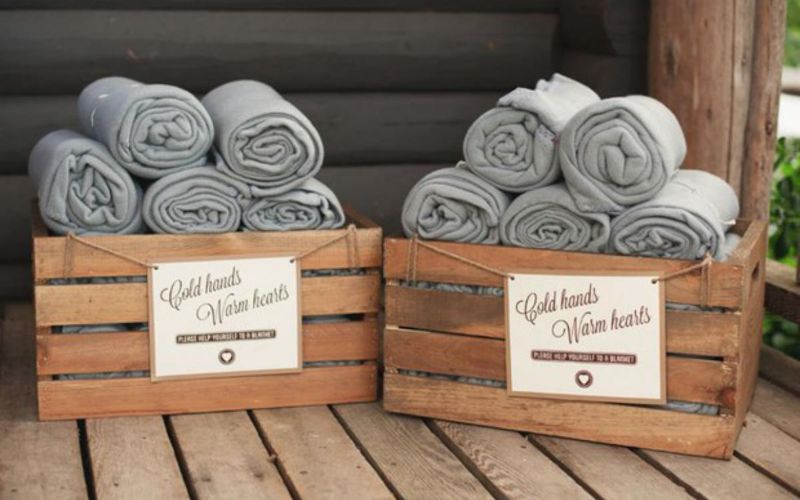 Of course, you would not want your guests to shiver on the cold winter night while your Phera ceremony is going on. This is not wise also. If you do so, you're going to get really bad from your guests all your life.
They can forget to mention all the good experiences at your wedding, but they would never miss mentioning how they're treated at your wedding. Moreover, there is always a threat of your guests getting ill due to cold weather. All these things are not good, especially when you want a happy wedding ceremony.
So, it is crucial to select a warm venue and serve hot beverages on occasion to keep your guests warm. Moreover, you can arrange for heaters, etc., to keep the place warm. Distribute your guests' blankets so that they can enjoy the wedding ceremony without catching a cold.

7. Follow the right styling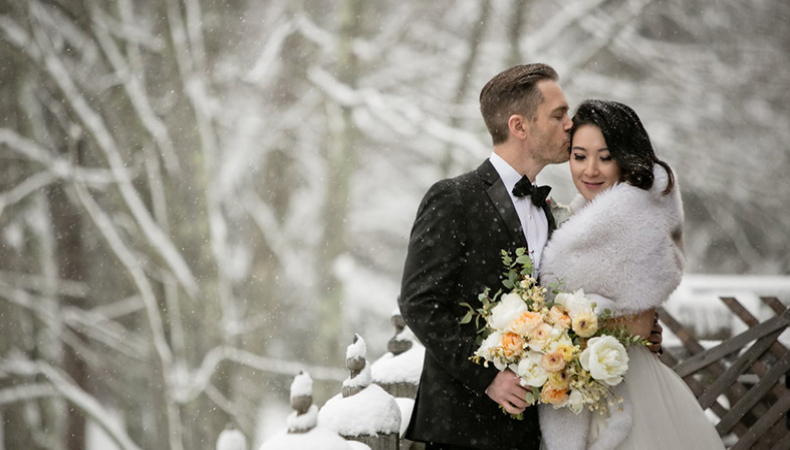 The wedding ceremony is more than just good décor, food, and venue; it is also a big day for two souls who are about to become future partners.
As a result, it is crucial to arrange for the right kind of wedding attire. Of course, your wedding attire will play a crucial role in your overall look. The winter season is the season for velvet, silk, taffeta, etc.
Brides can choose silk or velvet fabrics outfits, such as lehenga or saree. You can even layer on warmer tights underneath your lehengas. Similarly, grooms can opt to wear warmers or thermals under their wedding outfits.
Wearing warmers will keep the bride and groom warm. Staying warm is essential, as you'll have your honeymoon scheduled just after your wedding.
The Bottom Line
So, these are the seven quick tips that you can consider while you plan to host a mesmerizing winter wedding. Following these tips can help you host a winter wedding that you've always dreamt of. Cheers!
Happy Wedding… ☺ ☺