For the guys about to take one of life's biggest steps – getting married! Why not enjoy one last moment of freedom before wedlock? There is no shortage of fun activities friends can do together. From museum visits to camping trips or beer tastings, ideas for pre-wedding fun will be easy to come by once you start looking around.
With some planning and imagination, there will be plenty of time left over for family obligations while having unforgettable experiences with your best mates! So don't wait until it's too late – explore all the possibilities now so that when your special day comes, nothing could have prepared you better than these adventure-filled memories leading up to it! In this blog, we go through fun things for guys to do before the wedding.
Delightful Fun Things You Should Do Before The Wedding
1. Go out for drinks
From fishing trips to late-night gaming tournaments, there are plenty of activities for guys looking to have some pre-wedding fun. But one of the most famous choices is a relaxed night out with friends over drinks!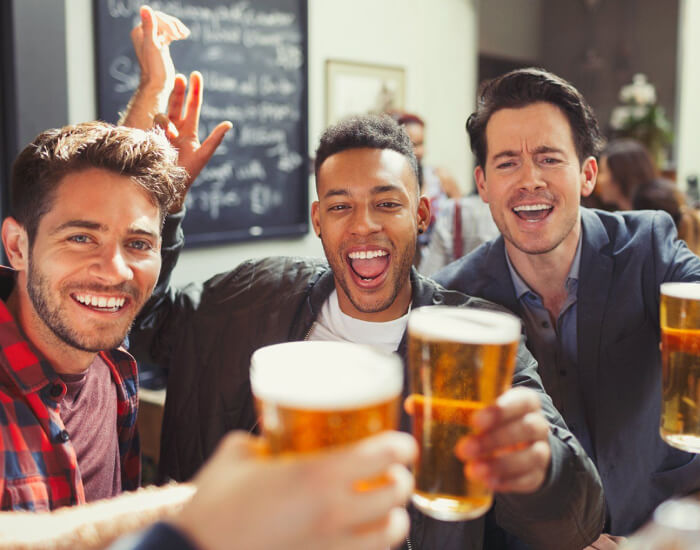 A cold beer or two at your favorite local pubs can help you take a break from all that wedding planning and celebrate an upcoming union of love in style. With options tailored towards smaller groups and large celebrations, it's always been challenging to host unique events where everyone feels comfortable having a great time! This is also a special groomsmen activity.
2. Buy gadgets you wanted to buy
Are you tying the knot soon? Why not treat yourself to a few gadgets that have been on your wedding wish list for some time? Guys, why not make this special occasion even more memorable by getting decked out with some cool accessories?
From colorful headphones and fitness trackers to drones and gaming consoles – there are loads of gizmos available today, ensuring plenty of fun before saying "I Do"! Treat yourself right and pick up something extravagant or simply practical – it's all about making memories here!
3. Watch all the action movies you want to watch
Are you getting married soon? Well, pass the time until your big day by watching all those action movies on your to-do list. Catch up with classic flicks or dive into recent releases for a few hours – whatever takes your fancy! Bring together your closest male friends and family members to watch each movie one after another in an epic marathon session.
It's sure to be great fun before tying the knot. It will also help ensure that everyone is ready for the serious stuff when planning everything around wedding festivities like venue decorations, meals, music selection, etc., so why wait any longer? Start this unique pre-wedding tradition today!
4. Travel alone
Traveling alone is an incredible way to meet new people, experience new cultures, and discover new tastes. Solo travel can be enriching for those looking for a unique pre-wedding getaway before tying the knot with their significant other! With no one else around to please or answer to, you are free from distractions so that all your energy goes into making this exciting time even more special than it already promises to be.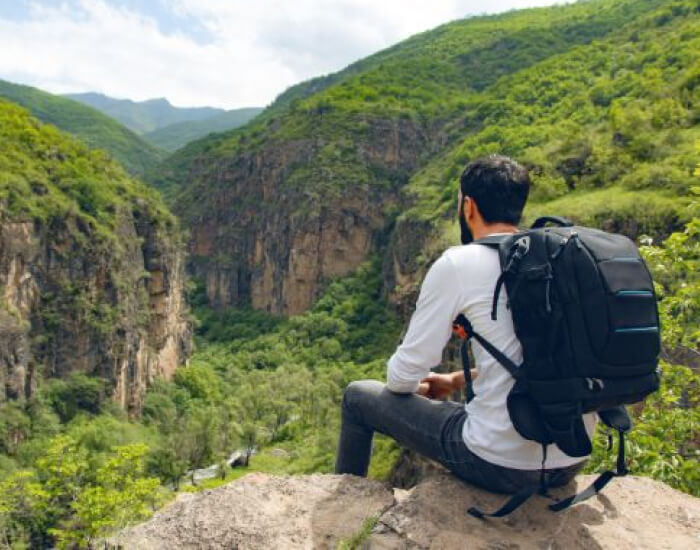 Explore hidden gems on lesser-known trails; learn fun skills like skiing in Switzerland; try out exotic cuisines in far-off cities – whatever takes your fancy as a guy, something is thrilling just waiting for you at every turn of your journey!
5. Take all the courses you wanted
Getting married soon? Before your wedding day, why not take the time to do something fun and exciting to help you grow as a person? Taking all the courses you've always wanted can be an excellent way for guys (or anyone!) to gain knowledge, expand their minds, challenge themselves mentally – and even prepare them better for marriage.
From cooking classes or photography lessons to woodworking workshops or learning about wine tasting – there are so many different types of courses out there waiting for those who want to explore! So, find some new interests today before it's too late.
6. Attend music festivals or concerts
Attending music festivals or concerts is the perfect way for guys to have some act before their big day. It's a great opportunity to enjoy some quality time with friends and family, make amazing memories, and listen to awesome music. You'll get an unforgettable experience of seeing your favorite artists perform live while being surrounded by energy all around you!
Music festivals are also more than just about hearing the beats; they include vibrant art installations that captivate everyone's imagination as well. Rather than stress about your wedding, why not relax? Get ready for one epic night filled with good vibes only! It's a great idea for groomsmen activities.
7. Host themed parties
Hosting themed parties is a great way to add some fun to the pre-wedding celebration. Creative hosts have plenty of options for engaging activities that will help make sure all the guys attending are entertained and having a good time. Some ideas can include going on an outdoor adventure, playing laser tag, contests such as arm wrestling, or mini-golf tournaments – all tailored around your chosen theme!
Consider hiring local entertainers like magicians or fire spinners who specialize in exciting performances suitable for any event. Whether you choose physical pursuits, skill competitions, or magical spectacles – hosting these special events before weddings offers something unexpected and memorable that your guests won't forget!
8. Take a spontaneous road trip
Are you a soon-to-be groom looking for fun things to do before your wedding? Wouldn't it be fun to go on an unplanned road trip with some of your closest friends? Whether it's an all-night drive or somewhere closer, embarking on this journey will allow you to bond and have quality time together while creating memories that will last long after the special day.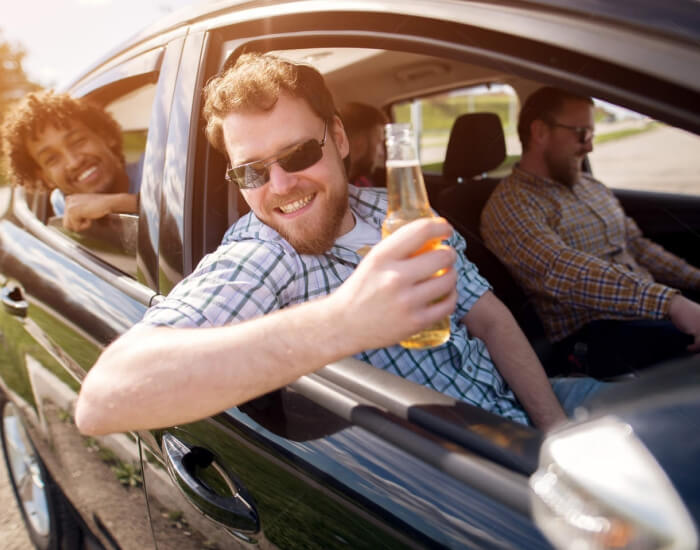 Stop at random places along the way, enjoy local attractions, and capture moments in pictures and videos – whatever makes sense. Hence, each individual can get the most out of their experience during this once-in-a-lifetime event! It's one of the unique groomsmen activities.
9. Learn to dance
Is your wedding day a special occasion you want to make unforgettable? Learning how to dance is a great way for guys to prepare in the weeks before their big day. A simple and fun thing that grooms can do, dancing classes give men an opportunity not only to show off some impressive moves at the reception but also to bring confidence & joy as they take on this new skill.
With many styles available – from Hip-Hop, Waltz, or Breakdance it's always been challenging for grooms-to-be to learn one of those romantic ballroom dances with help from professional instructors who will teach them step by step all the required techniques needed. So don't delay anymore and begin training for your once-in-lifetime event!
10. Explore outdoor activities
With wedding season just around the corner, it's time for all of us guys to start planning some outdoor activities that'll help make this special day even more memorable. Whether you're looking for a fun bonding experience with your buddies or want something different to do before the ceremony starts, there are many options!
From mountain biking and camping trips to paddleboarding and hunting excursions – exploring nature is always a great way to get in touch with yourself as well as build up those precious connections with your inner circle. But remember – plan carefully so everyone can relax and enjoy maximum without any unnecessary stress beforehand!
11. Organize a game night
Organizing a game night is the perfect way for guys to bond before walking down the aisle. With board games, card games, and video gaming possibilities that range from classic options like Monopoly or Poker to modern favorites such as Call of Duty or Playerunknown's Battlegrounds– there are plenty of fun things for even committed gamers.
Not only will it get everyone in good spirits, but it will give them an opportunity to relax and catch up with each other ahead of one special day! So gather your closest friends together (and their favorite snacks) at least once before saying "I Do"— because soon they won't have time left for some friendly competition.
12. Go on a food adventure
Are you looking for a special form to mark your last days of bachelorhood with your closest guy friends? Why not go on an epic food adventure and indulge in culinary delights from all around the world? Explore exotic cuisines, try out new dishes, or visit some of the trendiest spots – it will surely be an unforgettable experience. Whether you want classic comfort cooking or something creative, plenty of enjoyable activities make this pre-wedding get-together truly special.
Kick off the festivities by comparing mouthwateringly savory snacks or sit down for dinner at an award-winning establishment; no matter what type of cuisine is chosen, make sure each meal ends sweetly with delectable desserts fit for royalty. A memorable night is guaranteed before exchanging vows! It's also the best idea for groomsmen activities.
13. Take up a creative hobby
Are you a soon-to-be groom looking for something creative and fun to do before your big day? With so much on the wedding checklist, it's easy to forget about setting aside time for yourself. Take up a creative hobby!
Whether it's drawing, painting, photography, or woodworking – learning how to make something with your own two hands is an incredibly rewarding experience that will bring out parts of yourself you didn't know existed. Dedicate some time each week leading up to the wedding where you can explore these hobbies while having fun and de-stressing at the same time – everyone needs a break from all those prepping tasks waiting ahead!
14. Attend comedy shows
Have the guys at your wedding party celebrate their last days of freedom with laughter! Attending a comedy show is one of the most unique and fun things they can do before saying I do. From stand-up shows, improv acts, or even virtual events – all can provide an opportunity to laugh together and create lasting memories.
Plus, it's a great way to relax after all those stressful pre-wedding planning tasks that come along with getting ready for the special day. For added convenience, consider booking private sessions so you have some extra time dedicated to having quality laughs amongst friends – making theirs an unforgettable bachelor experience!
15. Explore local attractions
Are you and your groomsmen looking for something fun to do before the big day? Explore the local attractions in your area – from outdoor adventure activities like rafting, hiking, or biking to taking a tour of historical sites. Visit wineries or art galleries and see what unique tastes await you!
Or if it's sports that interest you all, then take some batting cage practice together at one of the many nearby facilities. With so much on offer locally, there's no reason not to have an awesome pre-wedding experience with friends.
16. Attend a sports event
Attending a sports event is one of the most exciting and memorable activities for guys before getting married. Whether basketball, soccer, or any other sport, you will have a fantastic time cheering on your team with your friends and family!
You will bond over shared interests in a relaxed atmosphere and enjoy scrumptious stadium food like hot dogs, popcorn, and nachos while watching thrilling competitive games. Afterward, why not hit up local bars afterward for post-game drinks? You'll be celebrating something even more important soon enough – so make the best of these last few moments before tying the knot!
17. Go on a photo adventure
A photo adventure is a unique and fun way for guys to get some pre-wedding bonding time before their big day. From exploring the great outdoors, or taking scenic city walks, it's an ideal opportunity to take creative pictures to capture life's special memories of you and your friends together before becoming husbands.
Whether on foot or by other means, such as a kayak or Segway tour – go out there with your camera ready! Capture beautiful moments forever through each lens while having a fantastic experience creating something visual at its finest. Get inspired by nature's hidden gems matched with miles of undiscovered trails only found locally – Go On A Photo Adventure Before Your Big Day!
18. Have a beach day
Are you a groom-to-be planning the perfect day before your wedding? If so, why not consider having a beach day? From swimming in the ocean to playing volleyball and building sandcastles, there are many fun things to do during your bachelor party. Head out for an early morning surf session with some buddies, or take time for relaxation activities like Yoga on the shoreline.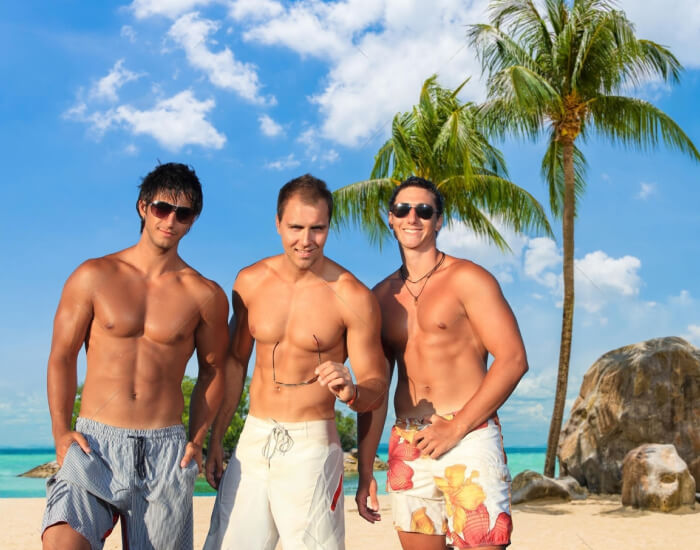 And don't forget about delicious meals – what better way than barbecuing on the beach while enjoying panoramic views of the sunset? For all those looking to have one last wild night before tying the knot – explore local bars & clubs offering live music sessions and dancing into late hours under moonlight stars. Sounds amazing, right?! Make sure your pre-wedding getaway is truly unforgettable by creating memories at nearby beaches today.
19. Visit an amusement park
Are you getting married soon? Have a wild day out with the guys before your big day, and treat them to an enjoyable experience at an amusement park. They'll enjoy thrilling roller coasters, daring water rides, and exciting carnival games for hours of fun! Plus, this pre-wedding adventure will create priceless memories that last a lifetime!
Whether it's just some friends or extended family members, everyone gets excited about visiting amusement parks – so why not make it part of your wedding celebration festivities!?
20. Learn a new sport or fitness activity
Are you examining for some entertaining things to do before your wedding? Why not learn a new sport or fitness activity? It's the ideal method to get in shape, have some good old-fashioned joy, and spend time with friends. Learning something new is also great practice for working on problem-solving as well as focus and mental agility skills.
From Yoga to rock climbing, plenty of different activities can help ensure those big-day nerves don't stand a chance when it comes time for the ceremony! So take up a challenge today – learning something new will give you more than just memories down the aisle.
In conclusion, wedding planning can be stressful for the groom-to-be. However, taking some time to relax and have a little fun before tying the knot is important too! There are plenty of activities that guys can do with their friends or by themselves in preparation for an upcoming wedding.
Whether it's bowling, dancing at clubs, playing golf, or spending quality time outdoors exploring nature – many options are available for having a good time while still being married soon after. Grooms should consider these ideas seriously if they need something productive and enjoyable before getting hitched! We hope this blog on fun things for guys to do before a wedding is useful to the readers.