Congratulations, you just got engaged! Now, it's time to plan your wedding. Wedding planning is one of the most crucial parts of your married life as it begins your new journey with your spouse.
But even though you have the option to hire a professional wedding planner to take some planning tasks on your plate, there is still some part of the wedding that you should personally plan, like the location of your wedding.
One of the best locations for weddings these days is Swan Valley in Australia. But, you might be wondering, "Why? What makes this venue so special?" Well, here are five reasons why Swan Valley is one of the most preferred wedding locations by many:
1. Easy Access to Wineries
Swan Valley is located in Perth's Central Business District (CBD) and is the home of over 40 world-class wineries making it the best location for winery weddings. According to Swan Valley Wedding Venue, winery weddings are becoming a trend in weddings nowadays.
A winery wedding is far more laidback and intimate than an indoor or garden wedding, which can be hectic. The open space, fresh breeze, and scenic views will create a unique atmosphere for the entire event. It will make you appreciate your wedding day even more.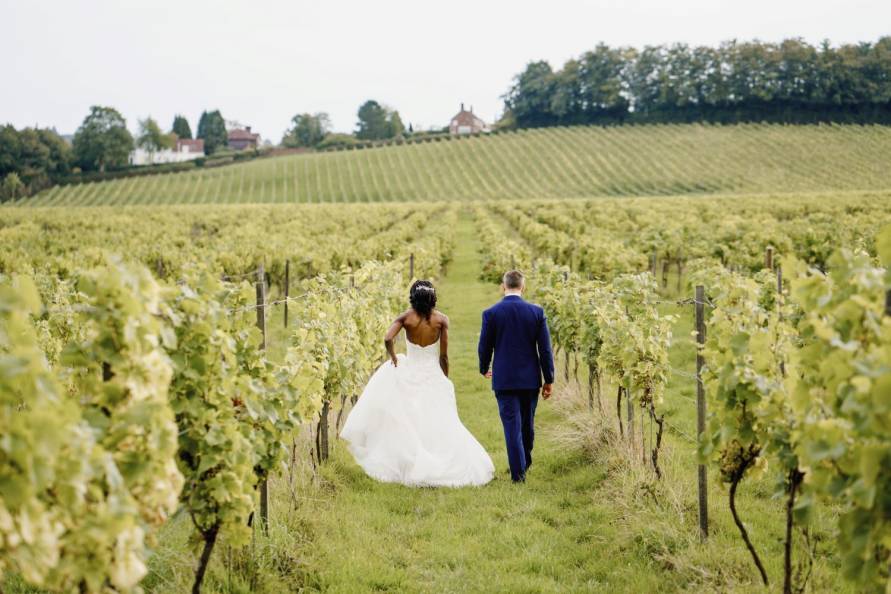 Even though a winery has a lot to offer in terms of aesthetics, it can still be a blank canvas for you to beautify however you see fit. Nature's huge space and neutral tones make it the ideal backdrop for personalization. It is your chance to let your personality shine and provide your guests with a one-of-a-kind experience.
Aside from wineries, there are also other wedding venues within Swan Valley that you can choose from. If you prefer an indoor wedding, you can choose from the panoramic wedding venues you can find in Swan Valley.
2. Swan Valley is Near Perth
Perth is known as one of the top wedding destinations in Australia. And since it's a popular wedding venue, it can easily get fully booked. For couples who desire to wed in Perth, the next best thing they can get is Swan Valley, which is technically still part of Perth.
Your guests will surely appreciate and thank you for hosting your wedding at Swan Valley, as they will get to experience the beautiful things the place has to offer.
3. Swan Valley Offers Aesthetic Scenery
Swan Valley is packed with surprises, from its abundance of wineries and vineyards to its unique hiking trails, heritage landmarks, and some of the best food in the province. It also offers a beautiful view of Western Australia's oldest wine region.
You wouldn't have to worry about your wedding's background as nature in Swan Valley will provide that for you. What you will need to do is to enhance what nature provides. The rustic theme is one of the best and most suitable themes for a Swan Valley wedding.
Your wedding will be the talk of the year if you choose to marry in Swan Valley. Thus, take a hike on the fantastic trails in the area and enjoy the beauty of Australia's nature.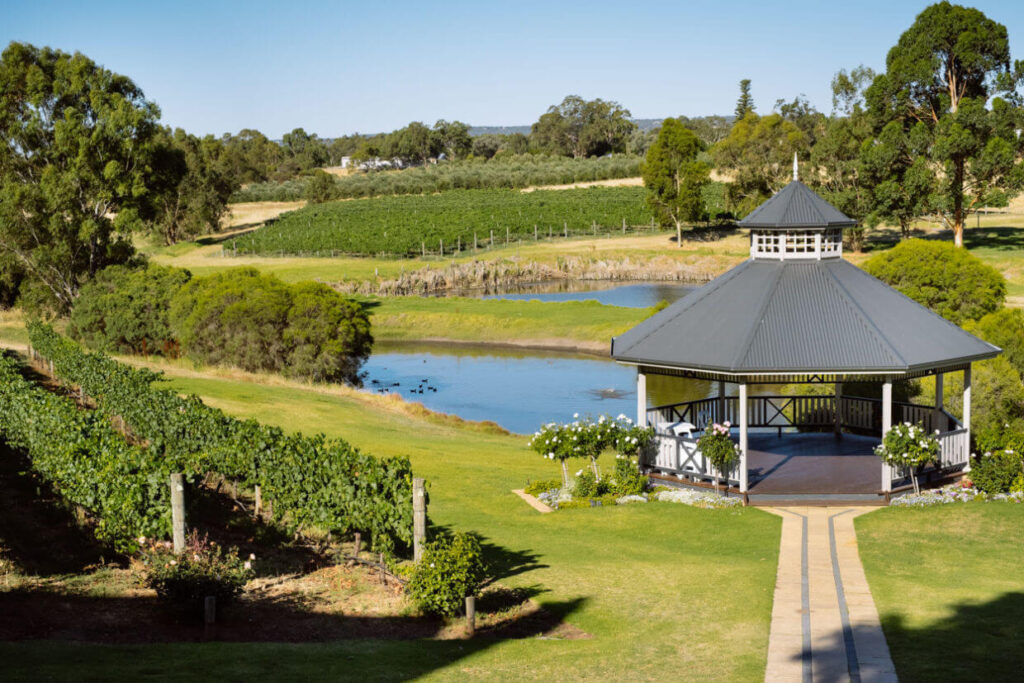 Each trail offers an amazing and unique experience for you and your partner. You can choose trails according to your preferred difficulty level.
The most accessible hiking trail is the Noble Falls Walk Trail, with a distance of 3.5 km. If you are looking for a moderate difficulty level, you can choose between Bells Rapids River Walk Trail and Wandoo Heights Walking Trail. Both have a distance of 2 km to 3.5 km. You can see beautiful wildflowers along your trails and various water bodies like rivers and a mystic waterfall.
4. Consistent Weather That's Perfect for Outdoor Weddings
Compared to many other areas south of Perth, the Swan Valley is very sunny and dry. Hence it became the home of the world's best wineries. In addition, the Subtropical climate and vicinity to the sea provide winemakers with near-ideal grape growing conditions.
The area has a low chance of precipitation the entire year which is why you wouldn't have to worry about rainy days at all.
Besides the perfect weather for growing grapes for vineyards, it is also ideal for an outdoor wedding. You can be assured of beautiful, sunny weather on your special day.
Although Swan Valley is amazing all year round, it is highly advised to visit and host your wedding during the summer. It's because summer is the best time for grape picking as it's the harvesting season.
5. It Offers a Lot of Adventure for You and Your Partner
There are a lot of things to do in Swan Valley. Aside from the amazing wineries, you can also enjoy a lot of adventure within the location, which makes it a honeymoon-ready wedding destination.
One of the options you have is cruising from Perth's CBD to Swan Valley. Nothing beats kicking back in the sun and cruising along the turquoise water of the Swan River from Perth City to the Swan Valley.
Whether you decide to spend a whole day or a half day on the river, sailing enables you to take in the beauty of the upper Swan River before going into the renowned Swan Valley wine region for a night of wines and food. And for those staying the entire day, why don't you upgrade to a complete wine tasting on the river?
The Swan Valley is not just for grown-ups! With some fantastic family attractions, it is the ideal location to allow the children to run free and engage in their fascination with nature, delicious treats, and excursions. The Great Valley Rally and Amazing Valley Chase are two family-friendly activities offered by the Swan Valley Visitor Center.
Start Planning Your Wedding on Swan Valley
Given all the reasons why you should marry the love of your life in Swan Valley, you should consider tying the knot under the warm sun with the beauty of nature surrounding you. Thus, you should start planning your amazing rustic wedding and make your special day memorable.