The average cost of a wedding in the United States is $34,000, and hiring a photographer takes up $2,500 of that total. A beautiful, expensive wedding should be shared with your friends and family, but choosing the right photo-sharing solution depends on your tolerance for privacy.
Fortunately, there are plenty of options ranging from completely private to out in the open. Be sure to pick a solution that works for all recipients, so everyone can celebrate your big day.
A Short Guide on 7 Photo Sharing Options
If you plan on sharing your images on social media, brush up on a few best practices before you post anything to your feed. But if you're sharing privately, image formatting isn't as important.
1. How to Share a Photo Album 
It's common practice for couples to create a photo album that tells a chronological story of their wedding day. However, some couples are moving away from traditional physical albums or invitations. 50th-anniversary videos are becoming more common thanks to user-friendly tech.
Couples can create a shared album of their weddings, anniversaries, and baby showers on platforms like Memento in 3 easy steps. Simply invite contributors, collect your photos and videos from contributors, and hit share to show off your secure album that works on any device.
2. How to Share on Social Media
You can share photos on any social media site, but Facebook is the best place to create a public or private album you can share with other users. Since Facebook is the most popular social platform, it's likely that your friends and family have a profile and know how to use it.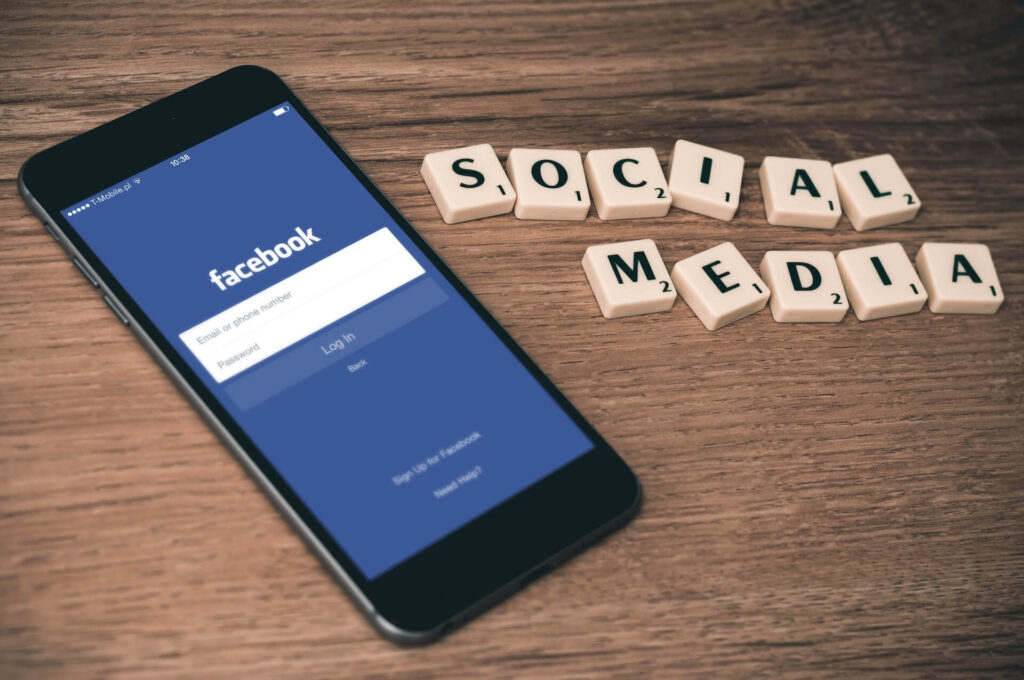 With that said, Facebook's privacy issues are well-documented, and there's a chance your personal data could be shared. If you're comfortable with the possibility of your photos being public (or shared publicly by other family members), then Facebook is the right choice.
3. How to Share Using the Cloud
It's easy to share photos online privately using cloud storage services like OneDrive, Google Drive, and Dropbox. Many of them offer a lot of storage (2GB to 15GB) for free, but paid editions to come with more features. If you're just sharing your wedding photos, free options are enough.
To share images using cloud storage services, you'll have to upload them first. We recommend creating a folder, so you can share it instead of your whole profile. Next, add users to the file by using their emails or providing a shareable link. The email-based sharing route is more secure.
Also See: Have a Secondary (backup) Photographer for Wedding Photos?
4. How to Share Using Messaging Apps
WeChat, Telegram, Line, Facebook Messenger, and WhatsApp allow you to share individual photos easily but aren't great for mass sharing. WhatsApp, one of the most popular messaging app options, only lets you send 30 images at a time and restricts your image size to 100MB.
However, Telegram is unique because it lets you share high-resolution images up to 1.5GB. If you're going to use a messaging app to send a few wedding photos at a time, we recommend Telegram or AirDrop. Unfortunately, AirDrop is only available to iPhone, iOS, and Apple users.
5. How to Share Using Photo Platforms
There are two photo platforms photographers are fond of: Flickr and Google Photos. Although Google Photos doesn't offer unlimited storage anymore, it still has a generous upload limit and an incredible photo recognition algorithm. It also lets you set up shared libraries and folders. 
On the other hand, Flickr is closer to a social media platform, meaning it's difficult to keep images private. You also have to set permissions to prevent others from using your images. But, Flickr makes up for this with photo editing, auto-backups, and an ad-free sharing experience.
6. How to Share Using WeTransfer
Sharing multiple photos at once is always a challenge. You either have to pay high fees or settle for long upload times on free websites. The exception to this rule is Memento, mentioned in our photo album section, and WeTransfer, which lets you share and upload 2GB of data for free.
The best thing about WeTransfer is that you don't have to create an account to start sharing, and it's a relatively quick service. However, if you want to add more than three email addresses and keep your content available for more than 7 days, you'll need to upgrade your account.
7. How to Share Using USB or Hard Drives
Sometimes, using a USB memory stick or external hard drive is the best way to share photos. Not only do you bypass any privacy issues a platform could tackle in the future, but it also preserves the quality of your photos. Plus, you don't have to wait for your photos to upload.
USB sticks and hard drives are pretty hardy and can survive trips in the mail, meaning your friends and family members don't have to be nearby to get one. 128GB memory sticks cost around $15 to $30 on Amazon, while 128GB hard drives cost less than $100 online.