Every bride wants to look her best at her wedding. Everything from bridal wedding outfits to wedding makeup should be perfect so that her dream of looking her perfect version can be accomplished. Choosing a wedding gown is one of the most important decisions you will make for your wedding, but the gown is only one component of your overall bridal look. You need to decide the kind of hairstyle, along with the bridal eye makeup that will complement your overall look.
When we say wedding makeup, the eyes play a critical role. And it is up to you how exactly you want your eye makeup to be. If you're going to keep your look minimalistic, it's perfectly fine to skip the false lashes. And if you love big, bold smokey eyes, then be fearless to flaunt smokey eyes. No matter what path you choose, the whole idea is to look your best on your BIG DAY!
Here we've gathered gorgeous bridal eye makeup ideas to help you find the ideal bridal look for your big day. Take a look…..
1. Naturally Dazzling Eye Makeup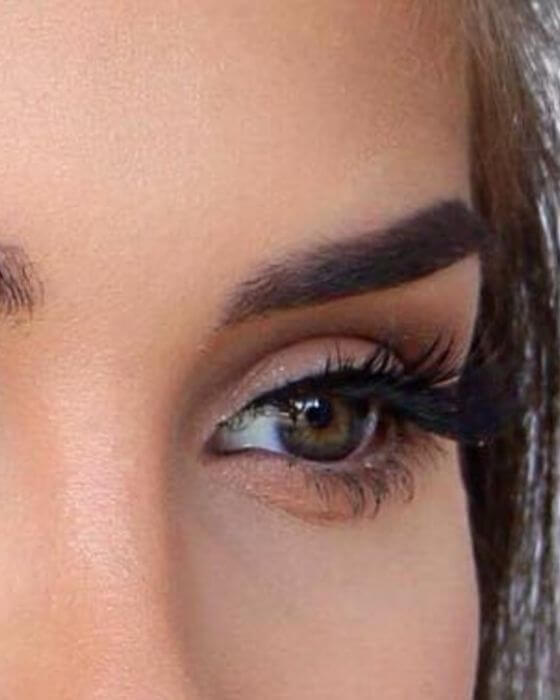 A feathered neutral brown eyeshadow all over the eye and full, fluffy brows will look mesmerizing, regardless of your eye shape or skin tone. Use the darkest shades in the outer corner of the eye, below and into the crease, and to add some sparkle, dab a light brown shimmer in the center of the lid.
2. Copper Eye Shadow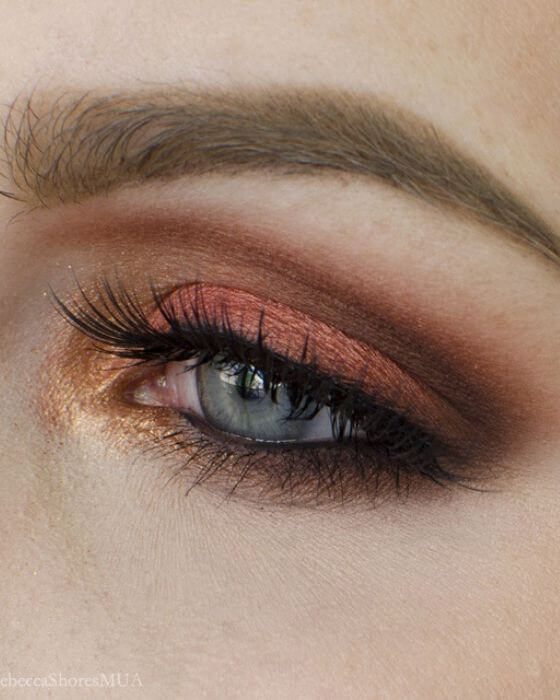 The copper eye shadow is ideal for a traditional bridal profile. You can consider wearing it for your bridal cocktail wear with minimal jewelry. Since this makeup is on the heavier side that looks great with a thick line of beautiful lashes, you can skip the winged tips for the eyeliner.
3. Glittery Cut Crease Eye Makeup

This is one of the bride's favorite eye makeup that is sure to hypnotize your guests! This is perfect for evening weddings. The shimmer will complement the heavy bridal jewelry, while the kajal and lashes will add to the drama!
Also Read: 14 Elegant Bridal Headpiece Ideas for Your Wedding Hairstyle
4. More Dramatic Looks with False Lashes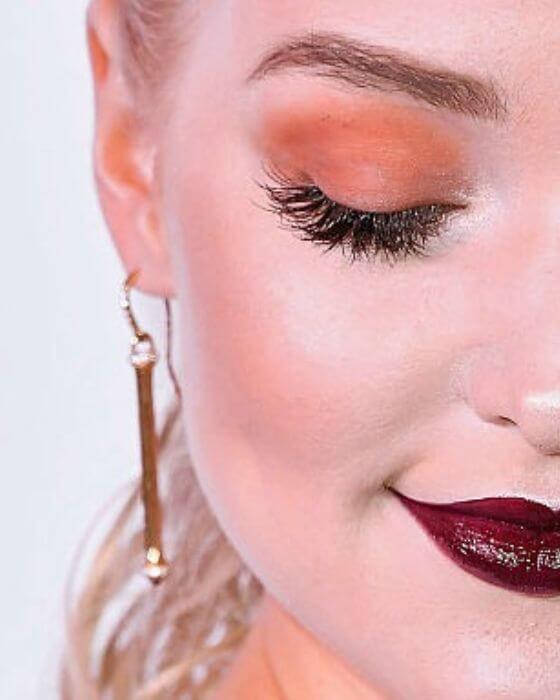 Brides with small lashes can always opt for false lashes to give the drama they require. False lashes help define the lash line and make the eyes "pop," especially when the rest of the makeup is simple.
5. Winged Liner with Gold Glitter

This is the perfect Indian bridal eye makeup look. This is one of the most opulent bridal eye makeup looks. Place a darker shade on the far side of your lid and a winged liner to make your eyes appear much longer and bigger.
6. Smokey Eyes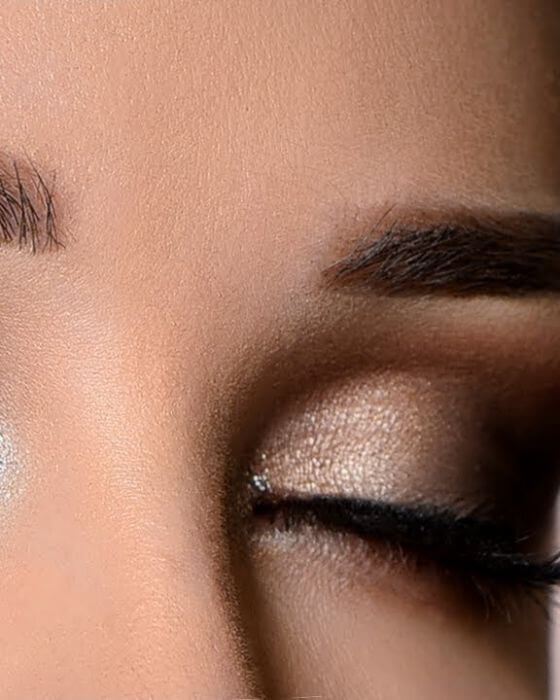 For more dramatic eye makeup, go for smokey eyes. Add depth to your eyes by placing the darker shadow on the very outer corners while keeping the rest of your look very natural and simple with nude lips.
7. Shimmery Blue Eye Makeup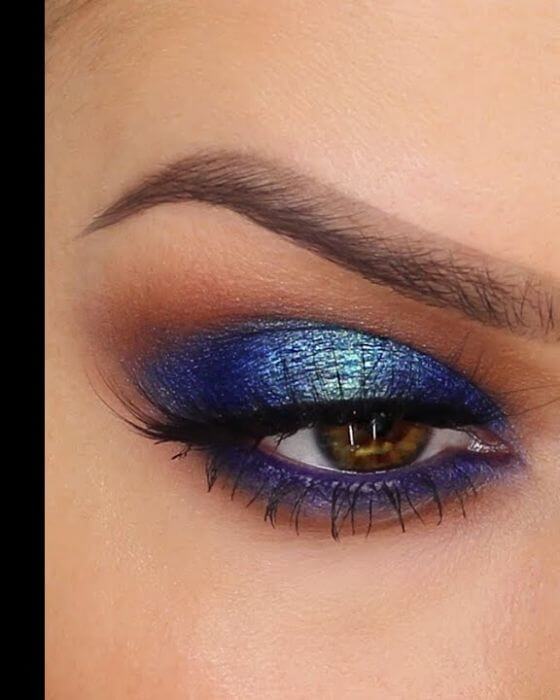 You can consider matching your eye shadow to your outfit. If your outfit is glistening, then use the same eyeshadow as well! And to add a bit of drama, just wing your liner and add a dash of highlighter.
8. Bold Brows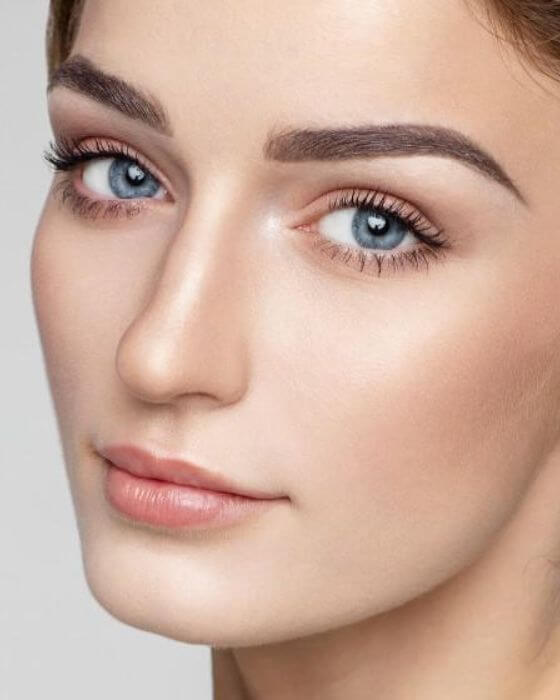 Bold, thick brows are all the rage right now! Fill them in with an eyebrow pencil the same color as your natural brows or one shade darker. Bold brows set the perfect look when paired with a dark brown smokey eye.
9. Nude Eye Makeup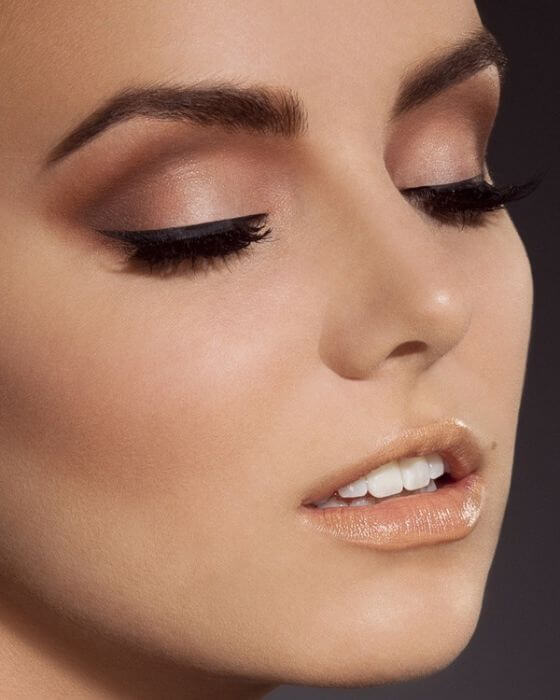 The brown eye look with highlighted corners looks absolutely amazing! The sharp edges add dimension and draw attention to the natural shape of your eyes. You can complete the look with color lenses and nude lip shade.
10. Sultry Look with Winged Liner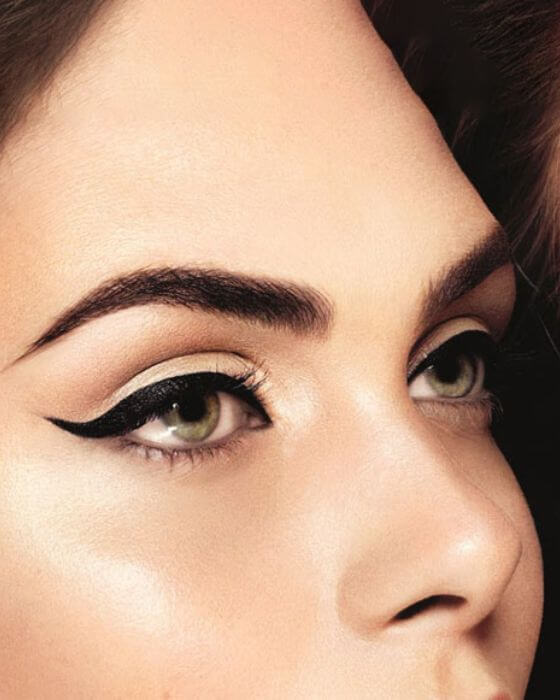 Get the classic bridal smokey eye with dark matte black eyeshadow placed in the shape of a winged liner. You can apply a gel or liquid liner over the top of the eyeshadow for a more enhanced look.
11. Define Your Eyes Up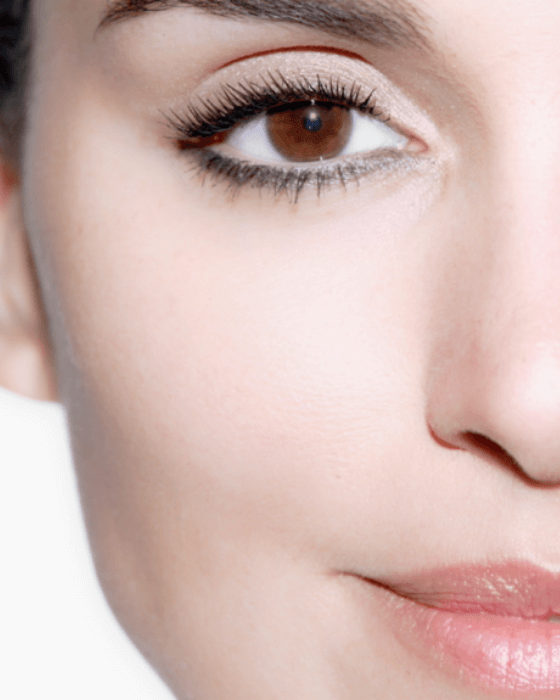 If you don't want to overdo it, simply darken the upper lash line with a matte shadow or pencil and finish it out with a small pencil brush to define your eyes. Apply a generous amount of mascara while paying special attention to the lower lashes to balance the whole look-up.
12. Intense Eye Makeup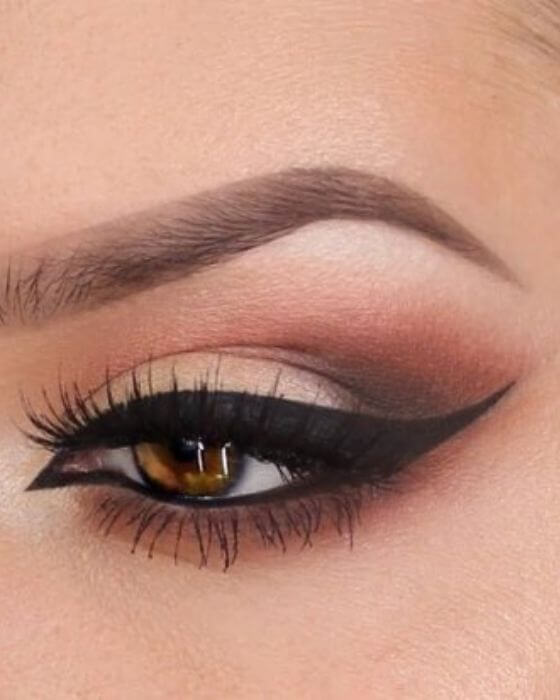 You can never go wrong with the matte look! Using a matte pencil, trace the upper and lower lash lines. Smudge it out at the outer corners and make the whole look more sensual, and yeah, don't miss highlighting the inner corner.
13. Deep Brown Eye Makeup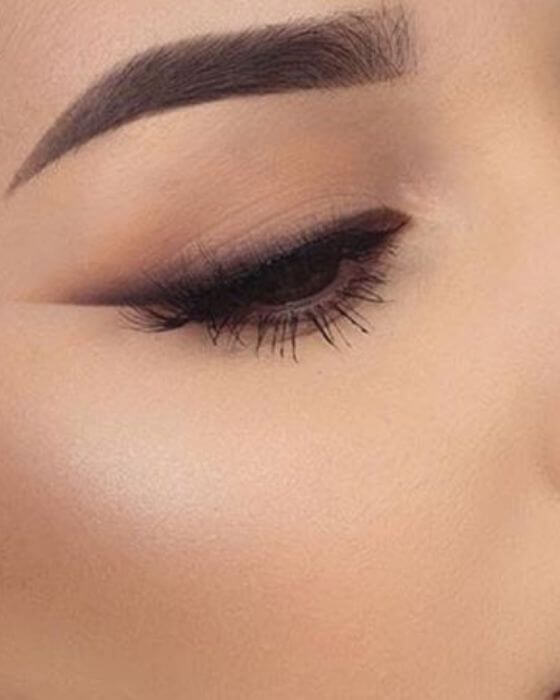 Go with a deep brown and blend it all over the lid and neath the lower lash line for a dark look. To bring the perfect balance, you can lighten up the lower half of your face with a pink blush and natural lip color.
14. Feathery Lashes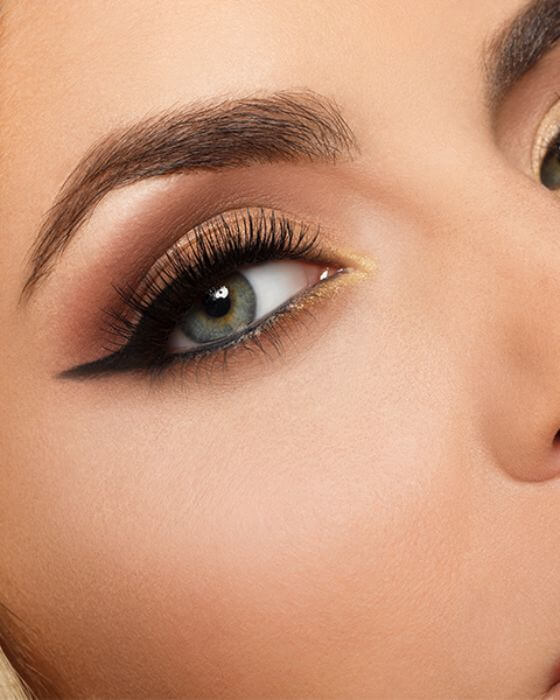 Perfectly groomed, lengthy, and feathery lashes give a beautiful natural look. You can go with the feathery lashes for that natural yet glamorous effect at the wedding.
15. Ornate Bronze Eye Look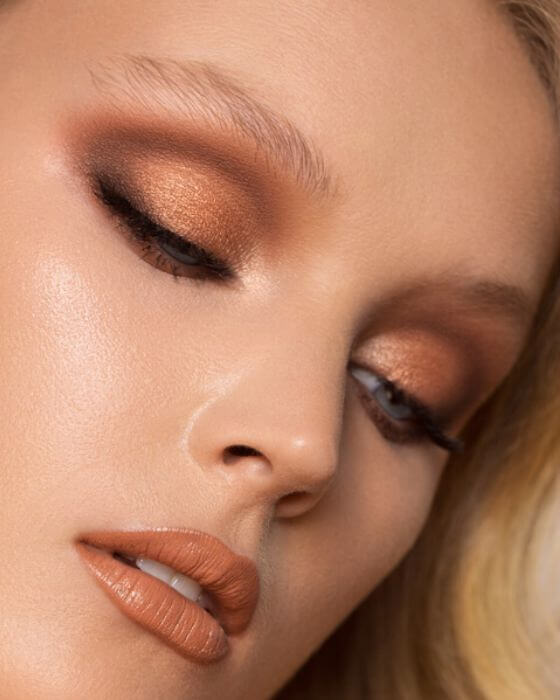 Golden shadow is perfect for the evening event. And it looks absolutely amazing on darker skin tones. Apply the shimmer in the center of the lid just above your pupil to accent your eye shape and color, then blend a deeper bronze into the crease for an ornate bronzed eye look.
16. Earthly-Toned Eyes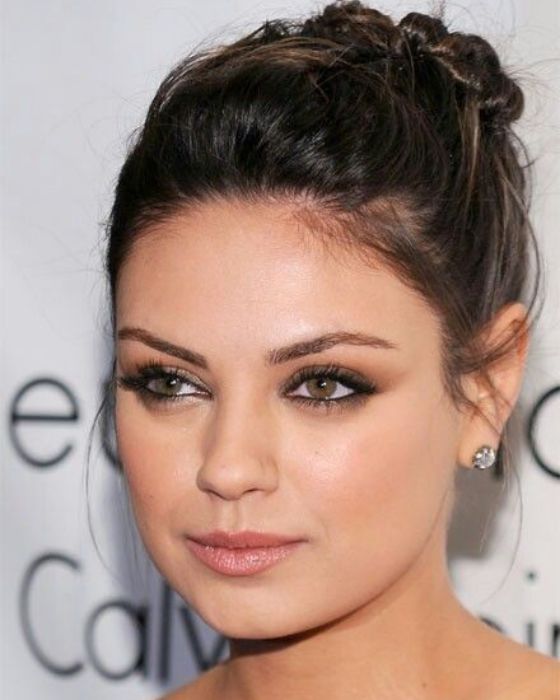 It's ideal eye makeup for an outdoor ceremony. Use neutral earth tones while keeping the smoke placed to the outer corner of the eyes for a natural and meticulous bridal look!
17. The Fox Eye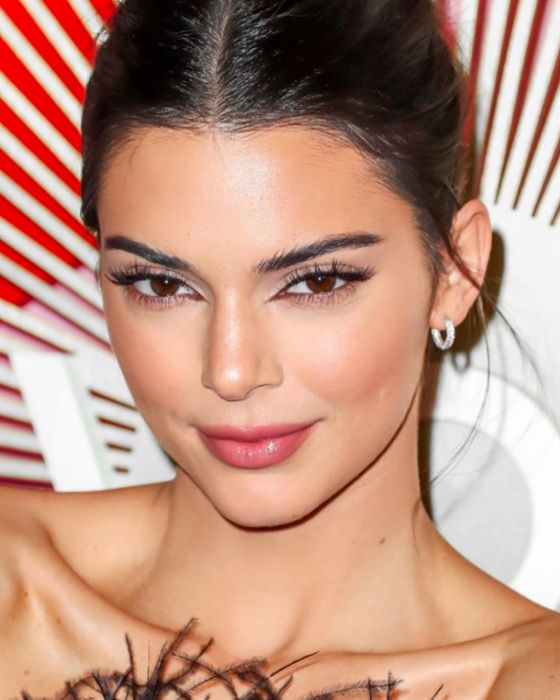 The fox-eye look is the latest eye makeup trend, and it might just inspire your wedding look. The fox-eye look makes your eyes appear more angled and elongated, similar to those of a fox. Accompanied by straight, archless eyebrows, make your eyes appear even more angled.
18. Lighter Winged Look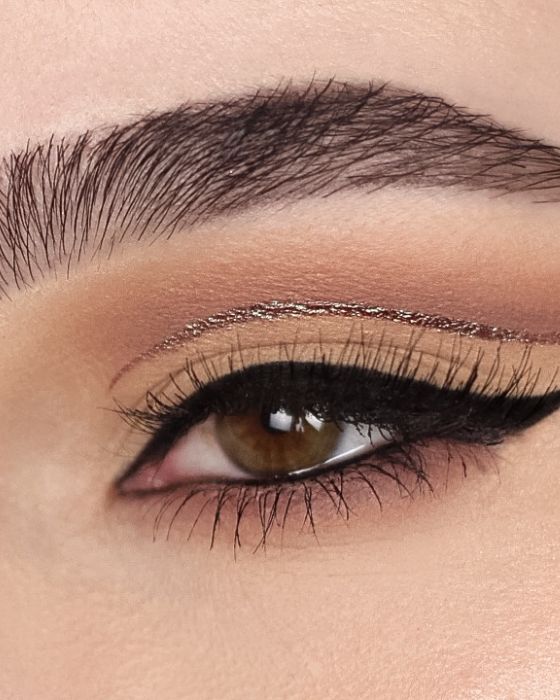 Sometimes, simple is what you look for, and a lighter winged look is perfect in such a situation. Starting at the bottom lash line and working your way up to the tail of your brow with a gel or liquid liner to get the lighter winged look.
19. Translucent Shimmery Eyes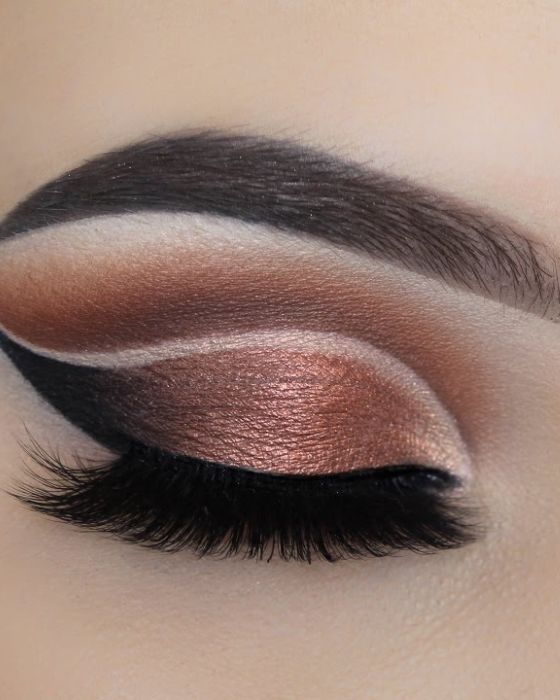 If you do not want to overdo it, then this look is for you. Perfect for daytime events and is simple to make at home. For the best results, use a darker lipstick shade to add contrast and combine it with dewy makeup.
20. Simplify Your Eye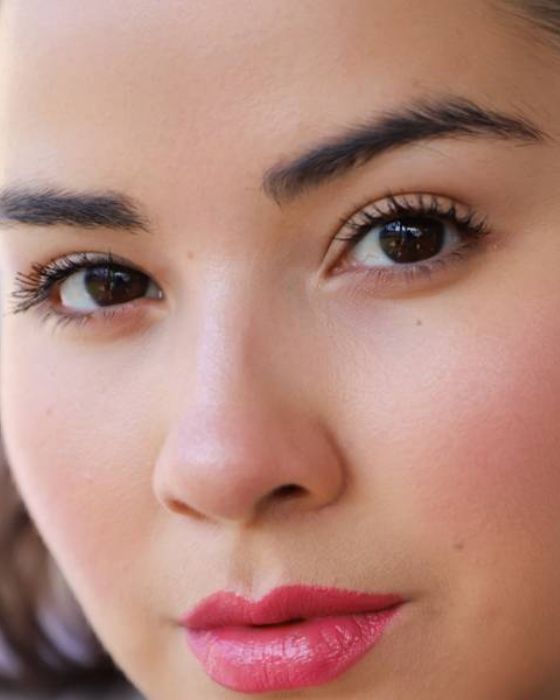 If you want to keep your eye makeup minimal, then this is the look for you. Just a dash of mascara along with a tad bit of dark eyeliner in the waterline is enough to create that dramatic look for the day. And to enhance your eyes further, you can fill in your brows with the same color pencil and keeping the rest of your makeup simple.
21. Pinkish Eye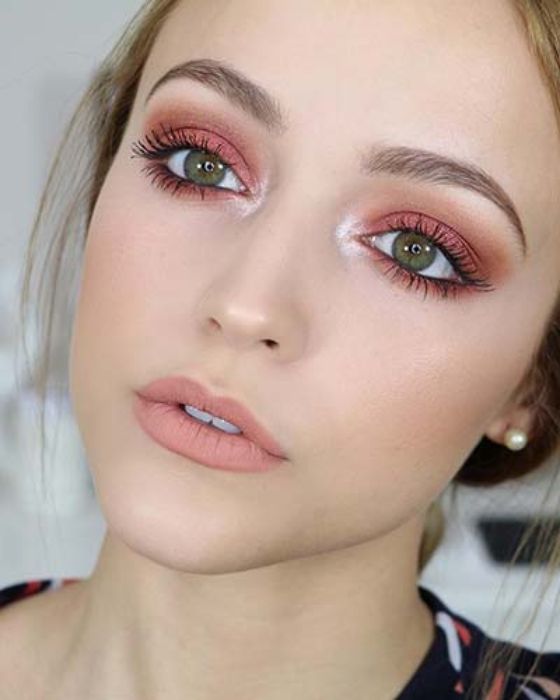 Subtle blush pink eye shadow with dramatic winged Kohl and voluminous upturned lashes is perfect for the evening wedding ceremony.
22. Natural Shimmer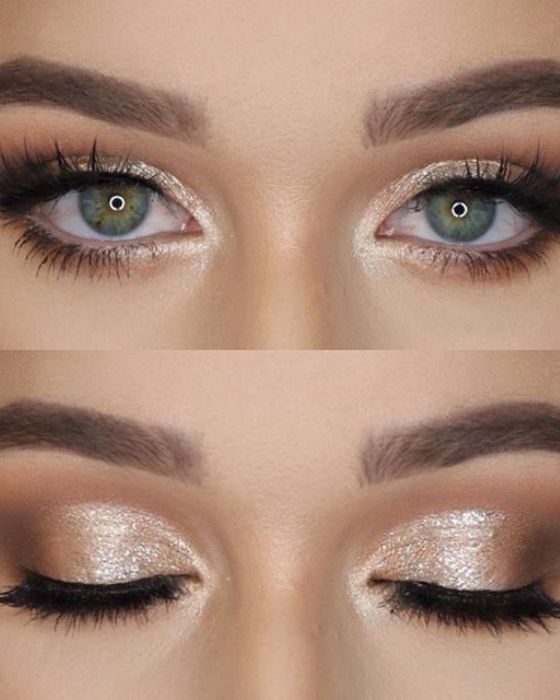 For that perfect bridal look, apply a shimmery eye shadow to the center of your lid, smudging it up and out towards the brow bone while keeping the rest of the look simple with nude lips.
23. Nude Pink Eye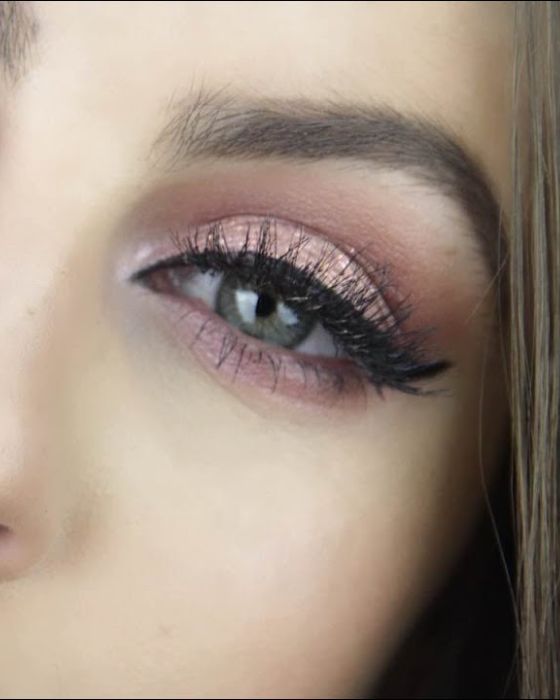 A perfect wedding look for an intimate wedding ceremony. Use only a single shade of pink to get that natural and glam look!
24. Soft Matte Smokey Eyes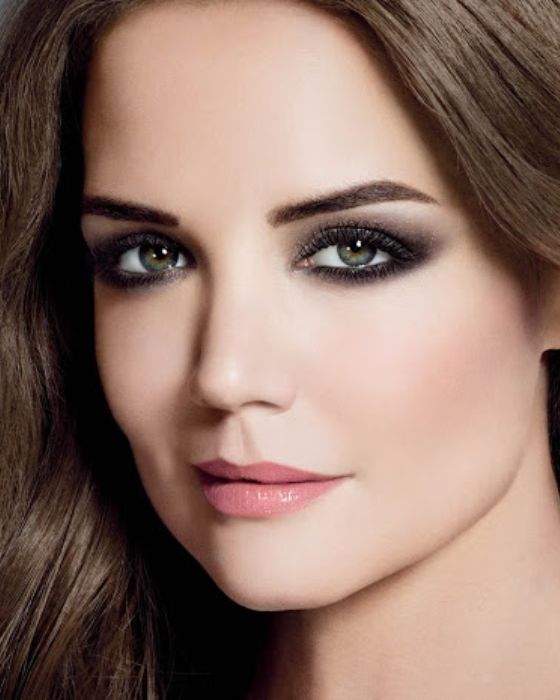 Whether it's an outdoor ceremony or an evening event, soft matte smokey eyes are all you need for that excellent bridal look. The coolest thing is that it works perfectly on all skin types and for all occasions! Keep the rest of the look simple by pairing it with a natural lip shade!
25. Bold Black Eyes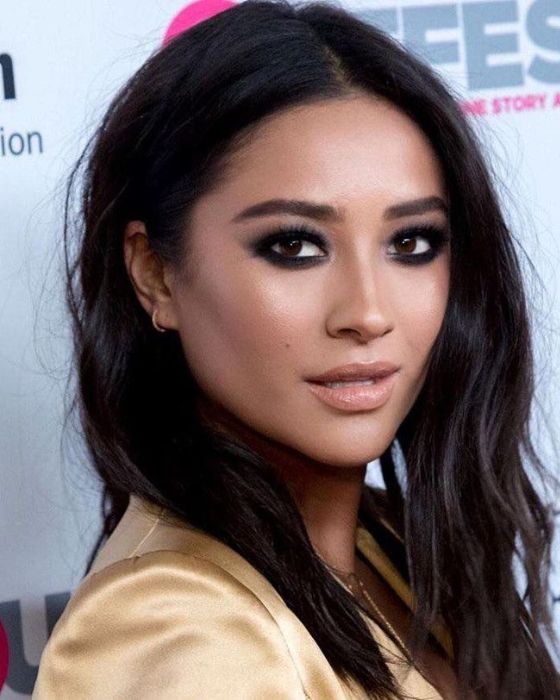 Dark eyes look best with similar-colored outfits and are best suited for evening events! This look is easier to get and trust it looks amazing. A generous amount of Kohl is applied to get the bold black eyes along with the right hue of eyeshadow.
Wrapping it up….
So, these are the 25 gorgeous bridal eye makeup looks for a wedding. You can consider these 25 eye makeup looks for your wedding day as well. All these are tried and tested eye makeup looks that look amazing on any skin tones. This means you don't need to be afraid of using these stunning bridal eye makeup looks!
Happy Wedding…..