All set for your engagement except your engagement ring? Well, definitely, you would want to choose the best ring for your sweetheart. Here I am sharing 10 Best Engagement Ring Trends in 2023; take a look….
However, before you really finalize the ring, make sure you keep these points in mind:
1. Engagement ring should reflect your partner's personal style.
2. You do not need to follow the mass when it comes to an engagement ring.
3. If you want to keep it secret from your partner, try to gather some information about her gem choice, style of ring, etc. If you find it difficult, you can ask her closest people what type of ring she would love the most.
4. Make sure you buy from the right place. You may get thousands of online and offline places to buy your engagement ring. Make sure you buy from a reputed brand only.
5. Don't miss to take the bills etc.
6. Look for a store where you can customize your engagement ring according to your needs.
7. Do not buy your engagement ring in a hurry.
8. Lastly, make sure your partner is ready to wear the ring.
Now, let's dive into the topic of the engagement ring trends in 2023.
Here we go…….
There is no doubt that trends keep changing, but one thing that doesn't change is your love for your partner. And your engagement ring is the significance of your true love for your partner. When you start your search, you will get to see myriads of ring designs, from antique to minimalistic bands.
1. Minimalistic Engagement Rings – Statement Bands.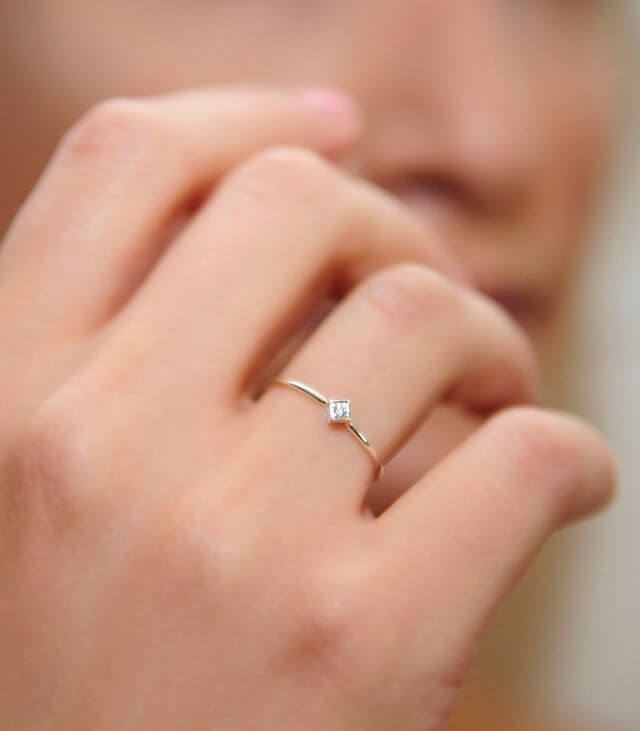 Not everybody likes wearing heavy engagement rings. Some people really love to keep it simple when it comes to an engagement ring. Minimalistic bands look classy and very elegant. If you think your partner loves to stay simple, then a minimalistic engagement band is more than enough to express your love and feelings. You can buy a Statement band from CarbonandHyde.com, or AnnaSheffield.com, or JadeTrau.com.
A nice beautiful statement band will cost you somewhere between $1500 to $5000.
2. Classy Solitaire Engagement Ring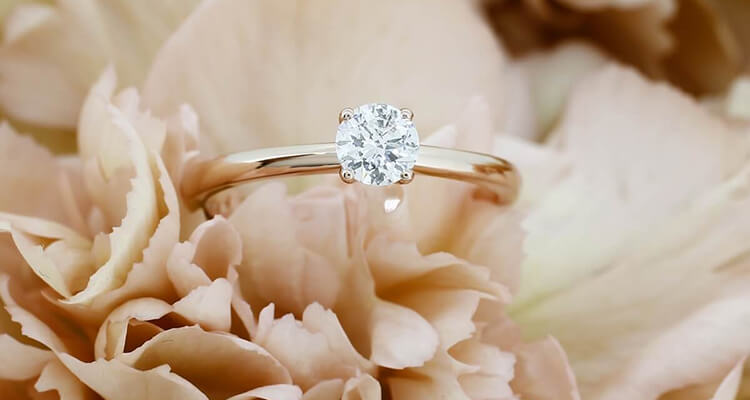 Another very beautiful and popular engagement ring includes a solitaire engagement ring. Not only a solitaire will look great on your sweetheart's fingers, but also it will sparkle your relationship. You can buy a solitaire engagement ring from shaneco.com, brilliantearth.com, or jenniekwondesigns.com. A solitaire will cost you around $1800 – $11000.
Don't forget that you can think outside the box in terms of the gems you choose for your engagement ring. For example, with ruby rings in timeless styles available, you can mix things up and stand out from the crowd. There are lots of other stones to consider too, as we'll discuss.
3. Emerald Engagement Rings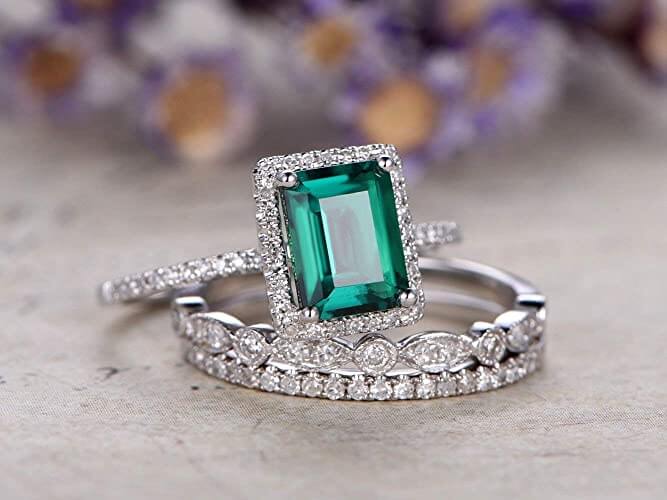 Emerald engagement rings are trending in 2023. This green gemstone will make for an awesome start to your life. The best thing about emerald is – there are sundry variations matching any skin tone. You can buy a gorgeous emerald engagement ring from AshleyZhangJewelry.com, GrazielaGems.com, AnnaSheffield.com, etc. An emerald engagement ring will cost you around $3,000 – $7,000.
4. Blue Engagement Rings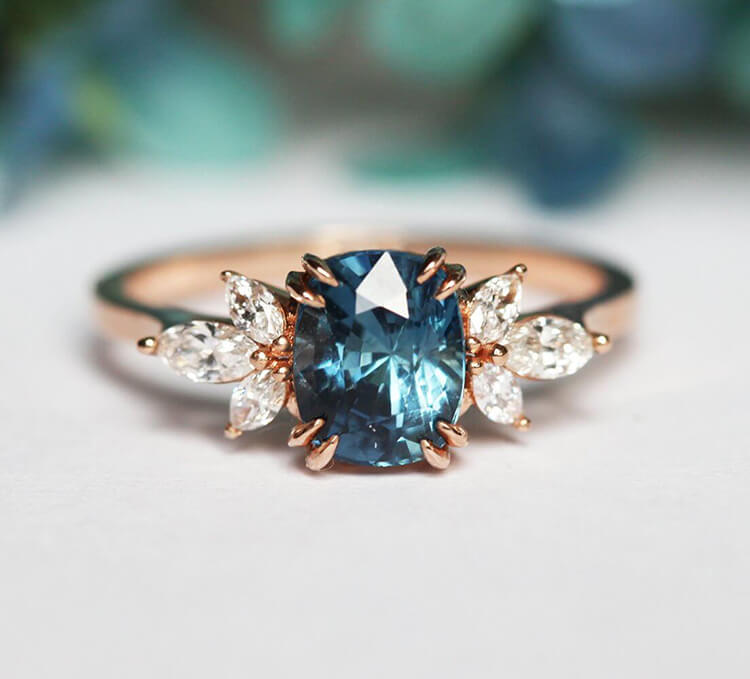 If your partner is not so fond of green, then Blue is the color that you can consider buying. There are numerous options, from aqua gemstones to rich royal Blue to choose from. You can choose any shade of blue matching your partner's style. You can buy your ring from NadineAysoy.com, RobinsonPelham.com, or EvaFehren.com. A blue engagement ring will cost you somewhere between $3500 – $8000.
5. Single Stone Engagement Ring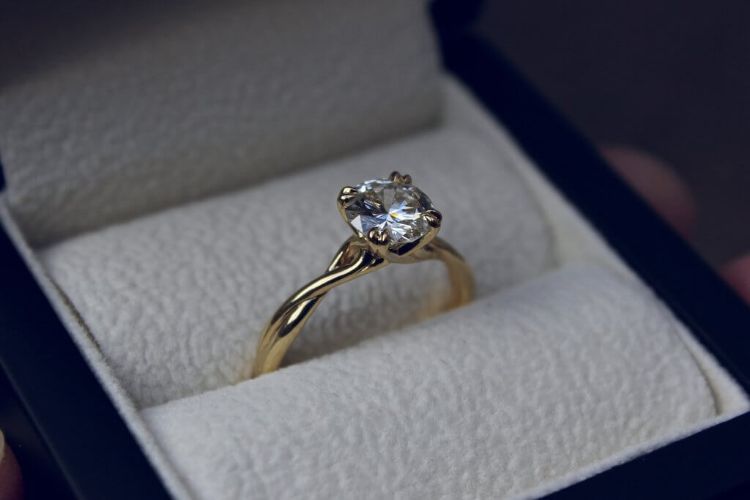 For that simple and classy, you can consider buying a single stone engagement ring. Single stone rings look fabulous and very elegant as well. You do not need to buy a giant stone; a simple, small-sized stone will be better. When you think of a stone, consider choosing a diamond. Single diamonds look awesome. You can buy a single stone engagement ring from RoseyWest.com. The ring will cost you $5000 – $18000.
6. Pointer Princess Cut Solitaire Platinum Engagement Ring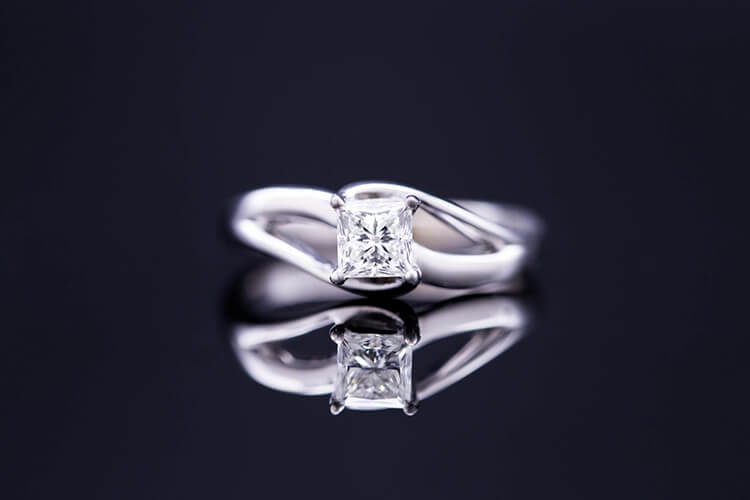 Another amazing engagement ring trend in 2023 is the pointer princess cut solitaire platinum engagement ring. A beautiful 50 pointer diamond Solitaire ring, made in Platinum with a mark of exquisite craftsmanship, will simply represent elegance. You can buy a 50 pointer diamond Solitaire Platinum ring from DeBeers.com, Jewelove.in at around $2000 to $11000.
7. Vintage Engagement Rings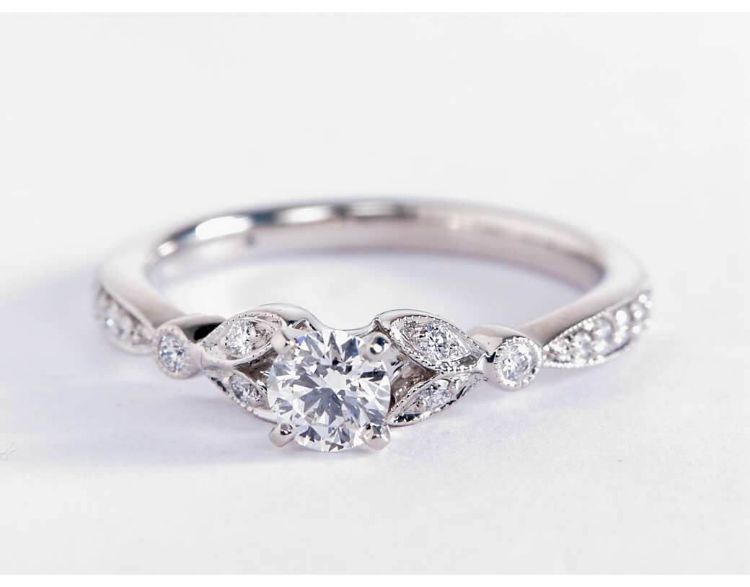 Then there are vintage or antique engagement rings that never go out of fashion. These rings make for standout ring designs. If your partner is fond of antique jewelry, then a vintage-inspired ring is surely a great pick. You can buy a vintage engagement ring from Mociun.com, LaurenBJewelry.com, or TrumpetandHorn.com. The cost of an antique engagement ring would be around $6500 to $11500.
8. Two Stone Engagement Rings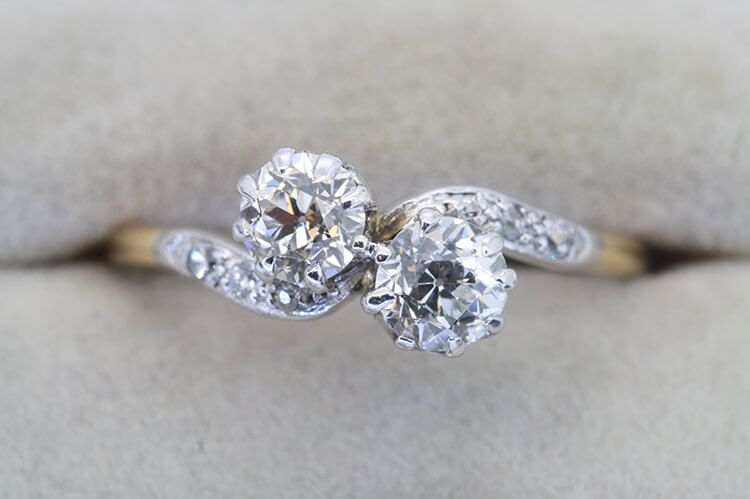 Two stone engagement rings may add to your cost a bit, but definitely, it's a great mark of love. You can buy a gorgeous two stone engagement ring trending in 2023 from JemmaWynne.com, CarbonandHyde.com, Ceremony.us, JessieThomasJewellery.com, or Forevermark.com. The prices may vary between $7500 – $17000.
9. Three Stone Engagement Rings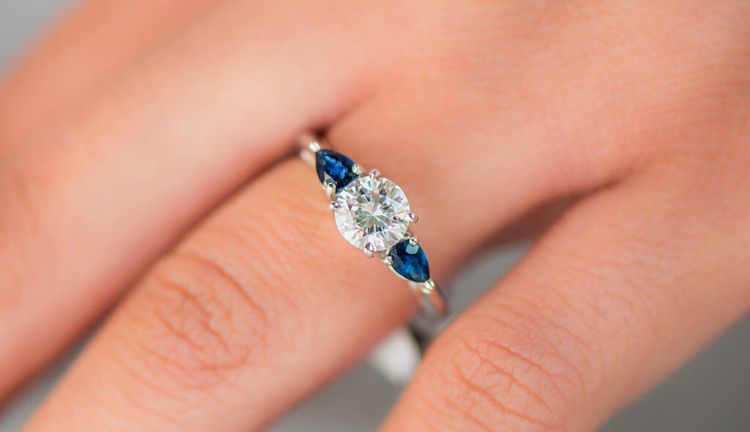 If two stones are not enough, then go for a three-stone engagement ring, also known as a trilogy set! A beautiful option for the one who you love from your heart and soul as the trilogy setting also represents the different phases of your relationship, the past, present, and future. The best thing is you can customize this ring as per your needs. Instead of having the same size and colour gems, you can go for a different combination of stone shapes and colours. You can buy a three-stone engagement ring in 2023 from Forevermark.com, GraceLee.com, or DeBeers.com. The price of the ring will vary based on the size and shape of the stone. However, usually, its prices vary between $5000 – $25000.
10. Rose Cut Diamond Engagement Rings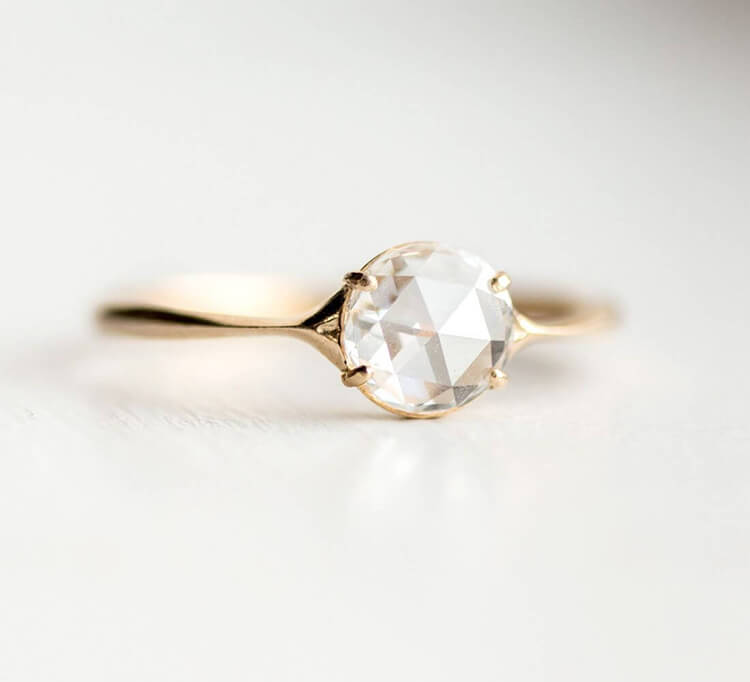 No matter which year you are in, Rose Cut Diamond Engagement Rings are always in trend. Rose-cut diamonds have a domed top with a flat bottom. The ring resembles the shape of a rosebud, thus the name. Rose-cut diamonds look classy. You can buy it from HarveyOwen.com, GraceLee.com, AshleyZhangJewelry.com, RoseyWest.com, or, GreenwichJewelers.com. The price may vary between $3200 – $7200 for a nice rose cut diamond engagement ring.
So these are the 10 engagement ring trends in 2023. Buy the one that matched well with your partner's style. Besides the brands given in the description, you can also explore other stores for the engagement ring. All you have to make sure of is to buy from a trustworthy store, that's all!!
Happy Engagement….. ☺ ☺