Though wedding bands and engagement rings are given and received separately, and are of course considered as two separate rings. Yet there are people who want to have both the two as a pair. More often than not, both the rings are seen as one! Many couples prefer to wear both rings separately on different fingers. However, there are some couples who want to wear both rings together so that they can use them as a pair.
If you also want to have two rings together on the same finger like one, then here are the tips to keep wedding and engagement rings together.
Here we go……
You can tie the two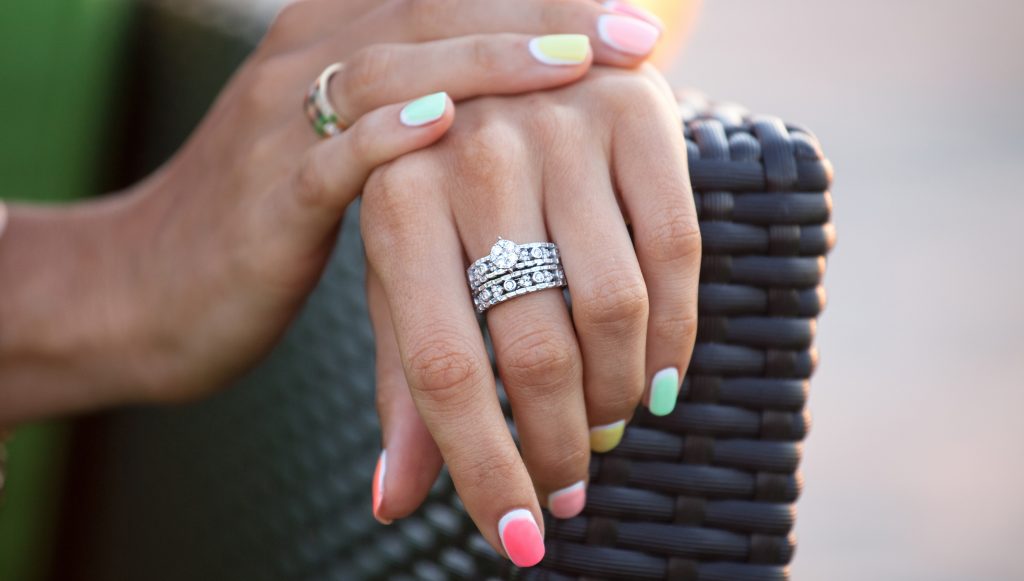 However, it's not a great solution for keeping your two rings together, still it works! Tying two rings together works are a connecter; however, temporary. You can get a string matching with the color of your rings. Hold the two rings together and the string, now tie the string around the rings. Remove the extra portion of the string and wear it in the same finger! Interlocking like this will help you have the privilege to wear them together and separately whenever you want to. See if it works for you!
You can consider fixing your rings with ring adjuster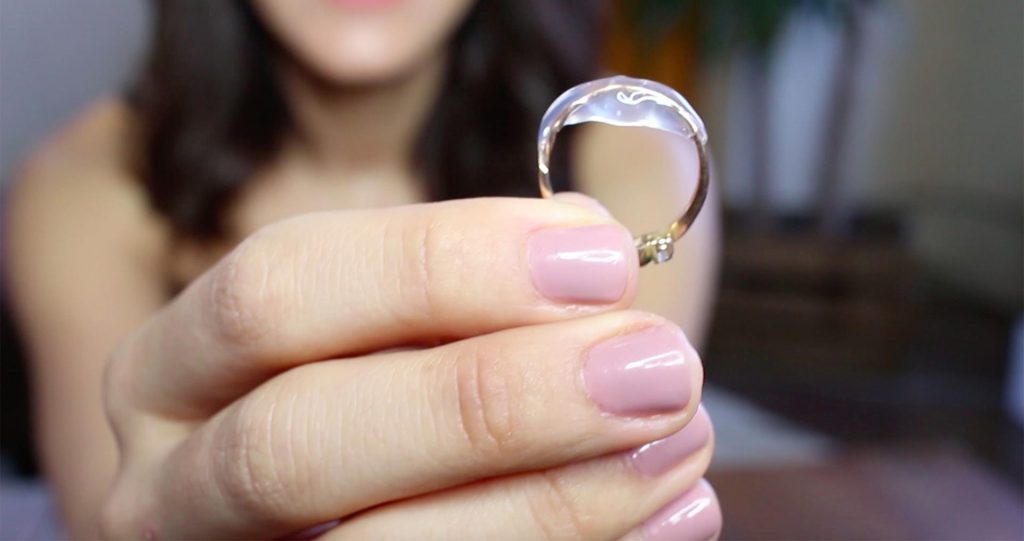 Believe it or not, but this tiny piece of plastic can really do wonders for you, when it comes to wear the two rings together as a pair. All you have to do is to buy a flexible ring adjuster (a small spiral made up of clear plastic). Ring adjusters are easily available online and if you don't get them there then go to the jewelry store, you will surely get there. Ring adjuster is specifically designed to fit around the band of a ring that's slightly too large, they create a snug fit. Some ring adjusters are flexible enough to wind around two bands. All you have to do is Hold the two rings together and work the spiral around the underside of both the rings, make sure they are properly locked together. These ring adjusters work well in case of large rings.
Also Read: 10 Beautiful Alternative Engagement Ring Ideas for Couples
Metal or plastic guards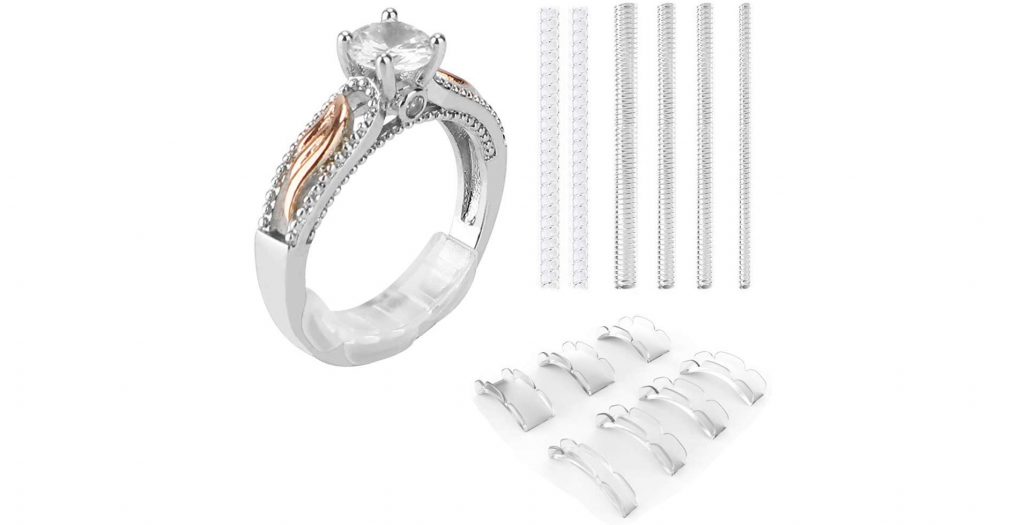 Another wonderful way is to buy plastic or metal guards. These little plastic or metal guards are inserted at the bottom of the rings, to make the rings fit snugly and protect them from knocking into each other so that they won't move.
Related Post: Choosing your Bridal Jewelry
Make your rings fit snugly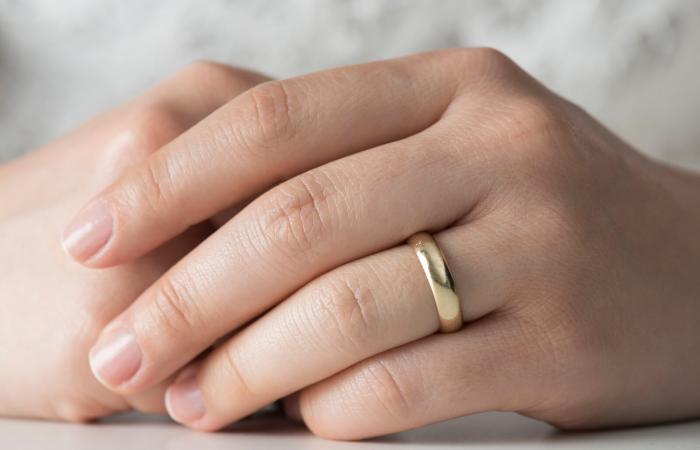 Another best way to get the two rings together is to get them snugly fit in your finger. Yeah, get both your rings adjusted in a way that they cannot move around and look like one together. You can get your rings fit at your jeweler. Your jeweler can add either a sizing band or beads to the large ring. These adjustments will make your ring get tighter and fit adequately in your fingers making them immovable around your fingers.
RELATED: Amazing Ring Exchange Wording Examples for Your Ceremony
Consider soldering your rings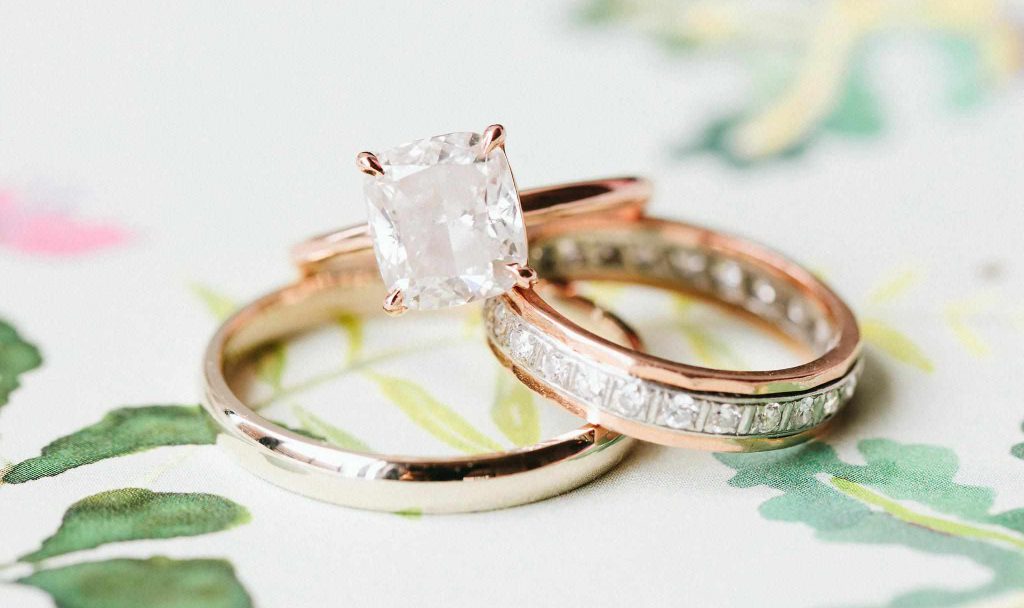 Soldering is the process in which the metals of both rings are attached together to make it one large ring. However, people get ring soldering done for several reasons, from getting it fit snugly to have it a large ring. But the ones who want to have one ring only, consider soldering their rings. They just get their rings joined together as one after their wedding.
The best part is the comfort of wearing one solid ring that is always in place. After soldering rings is perfectly centered with the other; however, the pleasure of playing around goes away.
Related: 10 Unique Ways To Show Off Your Wedding Rings In Photoshoot
Buy a set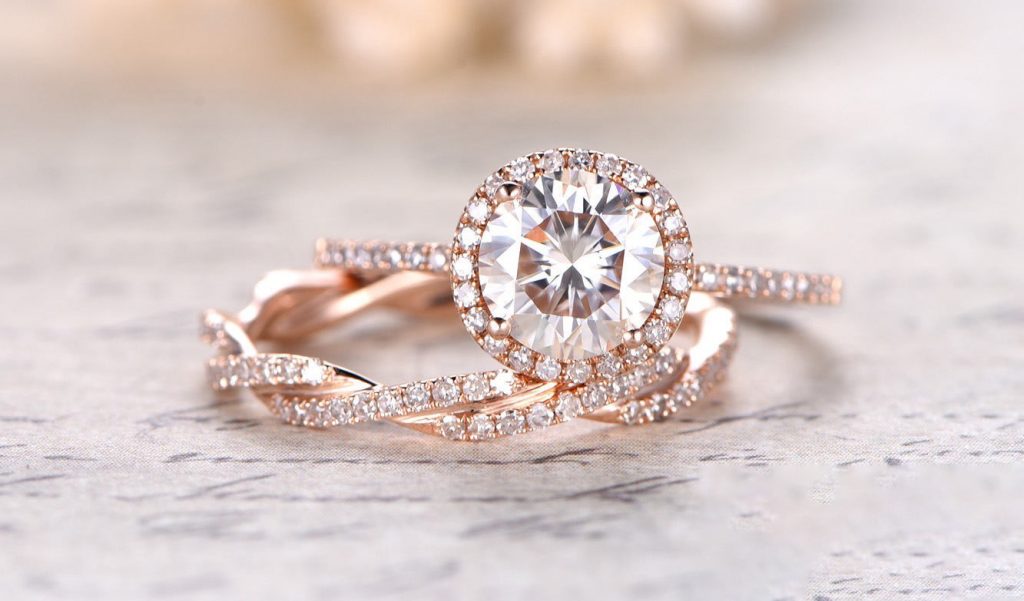 Lastly, one of the easiest ways to have no worries later is to buy a wedding set. Of course, that saves a lot of effort later. Depending on the shape of your engagement ring, your wedding ring can be contoured to perfectly fit.
To pan out…..
You can choose any of the ways to fix the issue; however, the best would be to go for the temporary ones. As temporary solutions get you the privilege to wear your wedding and engagement rings as pair and separately as well.
Happy Wedding…. ☺ ☺