Welcome to the world of bachelorette party theme ideas 2023! We are here to offer invaluable insights into planning your special day. Whether it's an intimate gathering or a large-scale extravaganza, there are countless ways to ensure this event is truly unique and unforgettable.
From creative themes and memorable decorations to delicious food menus, thoughtful gifts, and stunning backdrops – all these elements should come together cohesively yet still showcase each bride's personality. For those looking for out-of-the-box activities that spark conversations while making lasting memories, consider setting up wine tastings or outdoor sporting competitions like volleyball tournaments at the nearby beachfront resorts.
How do I choose a bachelorette theme?
Choosing the perfect bachelorette theme can be an overwhelming first step in planning one of life's most memorable celebrations. There are so many options, and it can feel like a daunting task! Luckily, there is a method you can follow to help narrow down your options
Consider who will be attending the party – their interests and personality.
Decide how much time & money you have available for preparation.
Define what kind of atmosphere or activities should characterize this event (elegant/casual dinner parties, group outings, etc.)
Finally, pick colors that reflect your taste & chosen theme.
With these simple steps in mind, you'll find yourself with dozens of great ideas explicitly tailored to your needs! Enjoy celebrating your loved one while picking out details that create lasting memories for her and everyone involved.
Bachelorette Party Names
Here are some exciting names
"Last Fling Before the Ring"
"Bride Tribe Bash"
"Girls Gone Wild Wedding Edition"
"Cheers to the Mrs."
"The Final Flirt"
"Love, Laughter, and Lingerie"
"The Bride's Last Stand"
"Diamonds and Dancing"
"Sipping, Stripping, and Celebrating"
"From Miss to Mrs."
"Bachelorette Bonanza"
"Party 'til the Vows"
"The Single Life Sendoff"
"Cocktails and Confetti"
"Bridal Blitz"
"Farewell to Freedom"
"The Bride's Last Sail"
"Wild and Wacky Wedding Weekend"
"Unveiling the Bride"
"One Night in Vegas: Bachelorette Edition"
20 Unique Bachelorette Party Theme Ideas
1. Wine tasting theme
Planning a bachelorette party for 2023? Make it unique, fun, and sophisticated by hosting your Wine Tasting! A wine-tasting event is simple to set up and provides an enjoyable experience that can be shared with friends.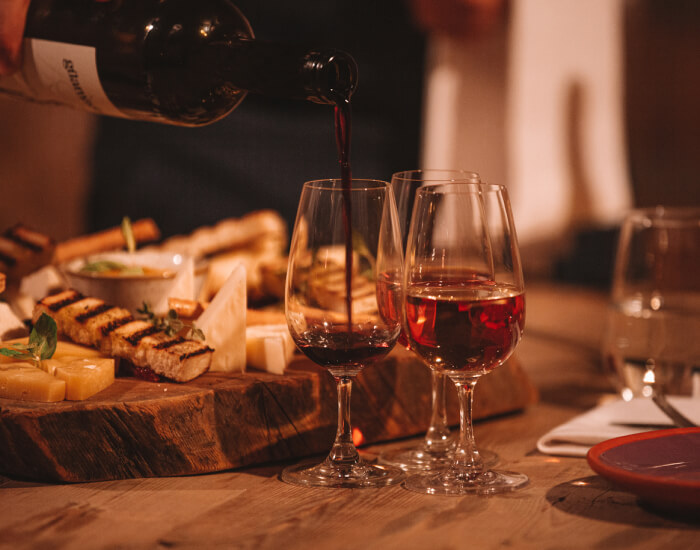 Start by selecting wines of different varieties from all over the world. Next, design creative activities like blindfolded tastings or guess-the-origin challenges to get everyone involved in the festivities. You could throw in a few snacks between rounds to add more flavor to this bash! With proper preparation and a careful selection of wines, there's no doubt that you will have one truly unforgettable night – cheers!
2. Beach Theme
2023 bachelorette parties have come a long way from the traditional spa and dinner nights. If you are looking for something unique and fun, why not consider one of these beach-themed ideas? From private yacht charters to sunset horse rides on the sand, plenty of activities can make your event unforgettable.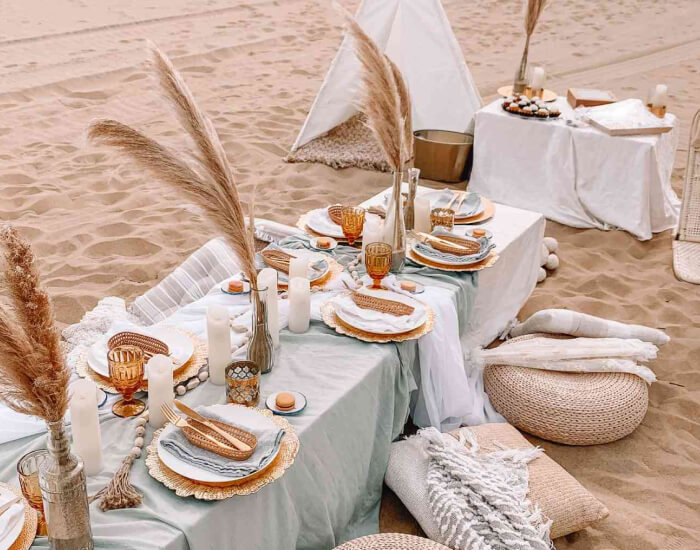 Why settle for average when you could pull off an Insta-worthy celebration with great food, drinks, entertainment, and special surprises planned by professional planners – all without leaving the comfort of your home or hotel room? Get creative this year with a beach-themed bachelorette party – it will be remembered forever!
3. Halloween Theme
Are you planning a Halloween-themed bachelorette party for 2023? Spice up the evening with some unique ideas! Combine seasonal decorations, costumes, and activities to make this spooky night one your friends will discuss well after the wedding. Set up a haunted photo booth in an atmospheric corner of your venue, complete with vintage props and costumed guests.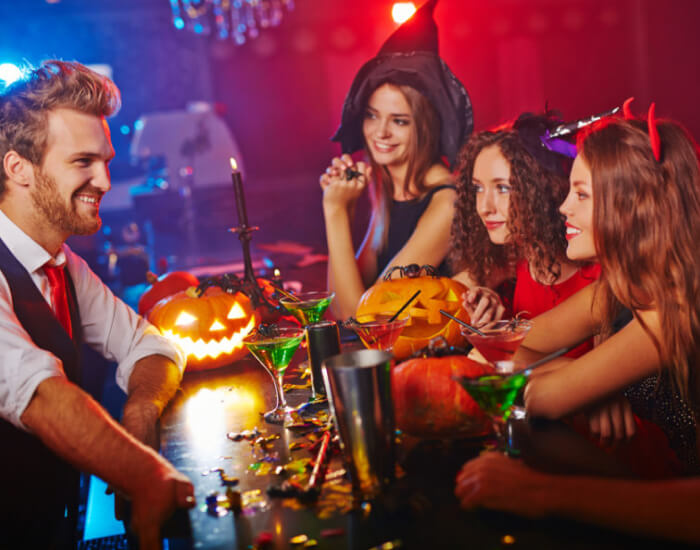 Serve pumpkin-spiced cocktails or drinks from cauldrons that glow greenishly under black light. Encourage frightful competition between guests by staging scavenger hunts around town or even competing to win prizes for best costume design or scariest scarecrow creations carved out of pumpkins. Make it memorable by hosting midnight ghost stories around an outdoor fire pit while sipping hot chocolate using a real witch's brew!
4. Desert Theme
2023 will be a year of exciting new ideas for bachelorette party planning! Consider taking your celebrations out into the desert if you want something unique. From off-road jeeping and sand sledding to star gazing or camel rides under the night sky, you can bring some life back into this special occasion in countless ways.
Customize it with fun decorations, festive games, and activities like scavenger hunts or dune buggy races, all while enjoying delicious meals cooked over open fires in breathtaking scenery as far as the eye can see. Don't let them forget your last adventure together!
5. '70s-Theme
Out-of-the-ordinary and creative bachelorette parties are all the rage these days—especially those with a '70s theme. Step back to an era when funk was king, disco-ruled dance floors, glittery jumpsuits were en vogue, and flares had their day! Plan your upcoming 2023 bachelorette party like it's 1973 by incorporating some fabulous throwback elements such as bubbly bell bottoms for bridesmaids' outfits, groovy drinks served in vintage glasses or plastic cups, 70's themed decorations including bright colors & psychedelic designs everywhere you look.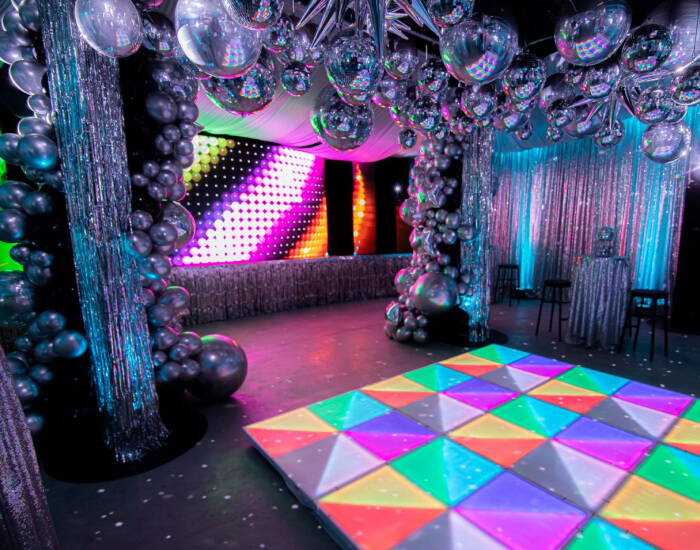 Spice up things further with vibrant music selections from that glorious decade along with classic games such as Twister or Charades supplied 80's style movie paraphernalia to be enjoyed on old VHS tapes; snacks inspired straight out of 1970 too can make this night truly special, unlike any other!. Revamp traditional customs like custom pinball machines instead of bouquet tosses – keep everything retro–themed while celebrating togetherness among family & friends!
6. Taylor Swift Theme
Looking for creative bachelorette party ideas for 2023? Look no further! Taylor Swift-themed Bachelorette Parties are the perfect way to celebrate a special bride-to-be. From hosting a karaoke night, having dance parties with her biggest hits, or creating customized bridal shower invites using lyrics from some of her most beloved songs.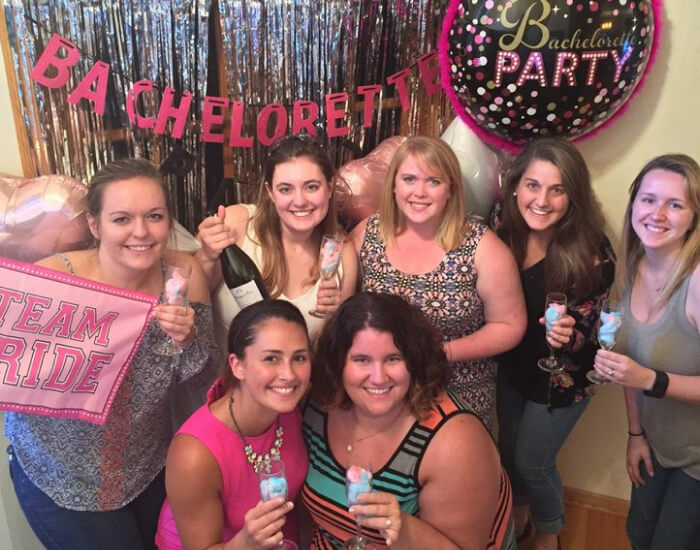 There's something magical about bringing together friends and family to enjoy one last hurrah before the big day. Invite guests dressed in adorable outfits inspired by Taylor's iconic style as you toast away love while singing along to popular tunes like 'Love Story,' 'Wildest Dreams,' and more. Spice up your bash with decorations featuring banners covered in balloons shaped like hearts and stars that'll make it even easier for everyone attending – including little ones too!
7. Disco Fever Bachelorette
Are you ready to throw a disco-fever bachelorette party in 2023? Get your girlfriends together and create an unforgettable night of glitz, glamour, music, and dancing! This classic theme will ensure everyone has a great time celebrating the bride-to-be. Start dressing in 70s-style outfits and letting each guest personalize their look for extra flair. Then move on to serving cocktails, followed by grooving on the dance floor with some retro classics playing over the speakers.
Create fun photo moments throughout the evening so all guests can remember it forever before ending with assorted desserts – think ice cream sundaes or cupcakes topped with sparklers – for everyone to enjoy! If executed correctly, this is guaranteed to be one spectacular celebration they won't forget anytime soon!
8. High Tea Bachelorette
High-tea bachelorette parties are a trend that is here to stay. From the traditional high-end tablescape displays featuring fine bone china and ornate centerpieces to modern garden party-inspired settings including lush floral installations, unique charcuterie boards, or specialty cocktails – these special celebrations have become more elaborate than ever!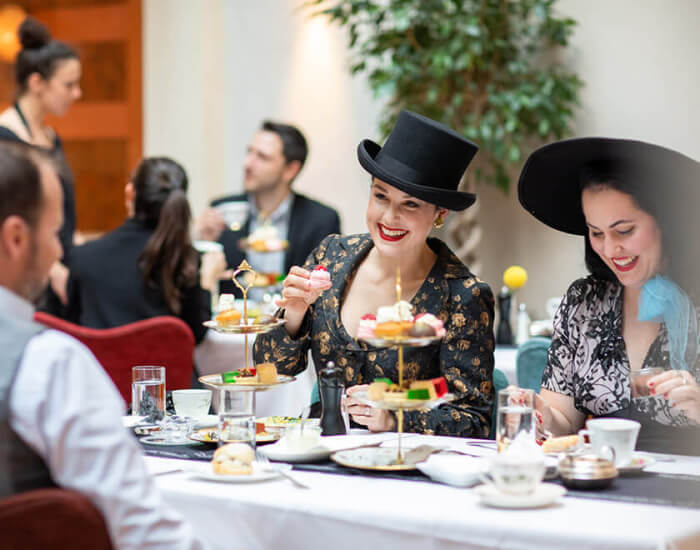 2023 will take it up another level with out-of-this-world experiences like outdoor spa treatments under twinkling string lights, luxurious surprise gifts for each guest in glam boxes filled with delightful treats, or even festive teatime race car driving events!
Get ready to make lasting memories together as you take her on an unforgettable journey through time along the many pathways of High Tea Bachelorette Parties for 2023
9. Boho Themed
Looking for an original and stylish boho-themed bachelor party idea for 2023? A Boho Bachelor Party is an eclectic yet sophisticated way to celebrate the upcoming nuptials of your favorite couple. Set the scene with earthy elements like terracotta jars filled with fresh seasonal flowers or macrame wall hangings draped in bright colors. Add bohemian-style furniture, including comfy rugs, low seating areas, and colorful throw pillows for more decor inspiration.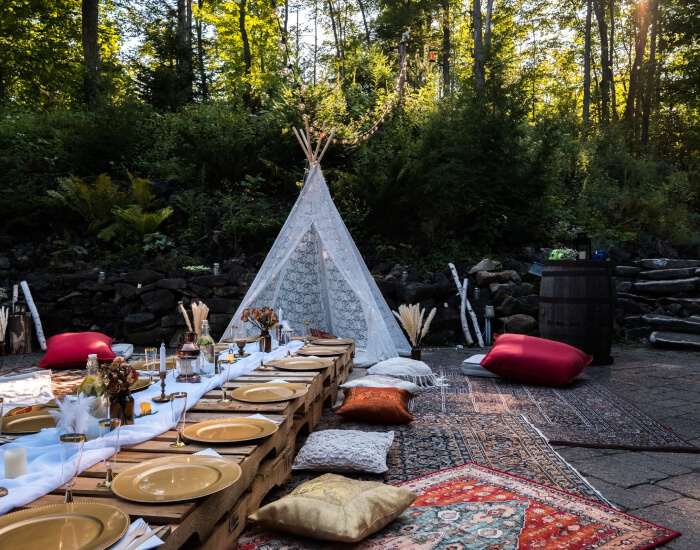 You can also incorporate fun activities like making flower crowns from real petals or playing with life-sized Jenga pieces! And don't forget refreshments – serve delicious mocktails adorned with fruit slices & edible glitter that will have your guests sipping all night!
Showcase a playful side by creating customized photo backdrops featuring string lights hung from greenery swags for added visual interest – perfect Instagram moments guaranteed! So unleash your inner creative spirit this year — make plans now to put together the most memorable Boho-Themed Bachelor Party ever thought up in 2023
10. Garden Themed
Are you planning a garden-themed bachelorette party theme for 2023? Make it an event to remember with these unique and creative ideas! From picturesque outdoor settings to rustic chic decorations, there are plenty of ways your bachelorette can experience the beauty of nature. Decorate in natural tones such as olive green or sky blue, and bring along some wildflower centerpieces for extra detail.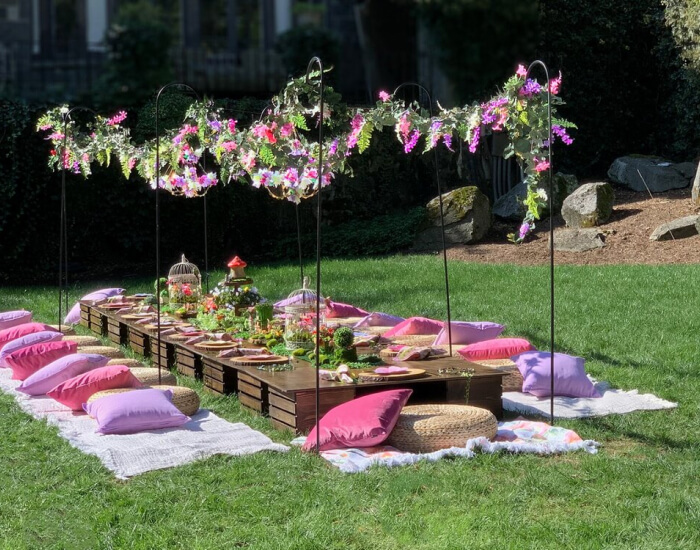 Have refreshments served outdoors by adding cuisines like tapas and sangrias alongside desserts made from fresh fruits picked straight from the garden? To add more fun, plan outdoor activities like croquet tournaments or golf lessons for everyone's enjoyment. Take advantage of this season's latest trends to create a truly memorable gathering – try incorporating fairy lights into seating areas or using terrariums teeming with succulents as centerpiece decor pieces!
11. Silly Wig Theme
Organizing a bachelorette party has never been easier or more enjoyable than with the newest trend of silly wig-themed celebrations! Whether your bride-to-be loves princesses, rock stars, or hippies – there's sure to be something for everyone at this creative and fun event. Make sure to plan now to surprise her with an unforgettable experience that will bring out all their inner silliness.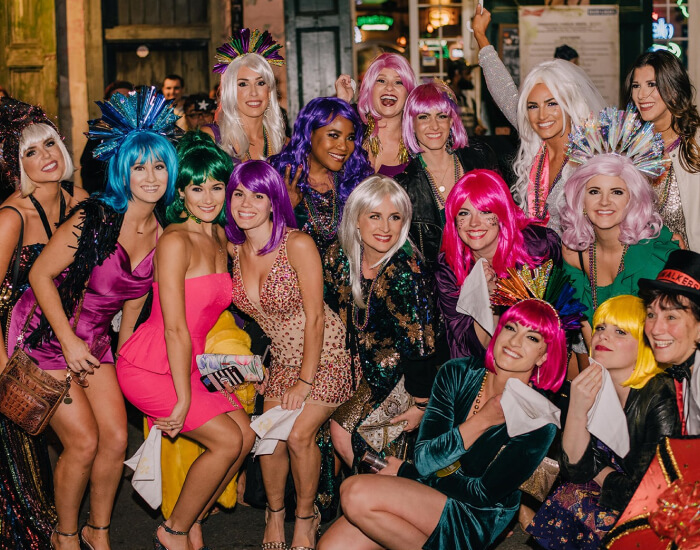 Start by picking one wacky accessory such as brightly colored afros or elaborate long lengths in loud prints – these are guaranteed icebreakers when paired up with themed decorations like confetti balloons and hanging banners filled with inspirational quotes! Get ready for an evening full of laughs where memories last a lifetime – it's what every girl dreams of having on her special day!
12. "Harry Potter" Theme
A unique and exciting idea for a bachelorette party in 2023 is the Harry Potter theme. Drawing on classic books from JK Rowling and recent spin-off movies like Fantastic Beasts, this brings an element of magical whimsy to your celebration. With options like potion-making classes, escape room challenges featuring questions about Hogwarts professors, or trivia games focused around obscure spells; it's sure to be an unforgettable experience that unites all guests – even those who are Muggles!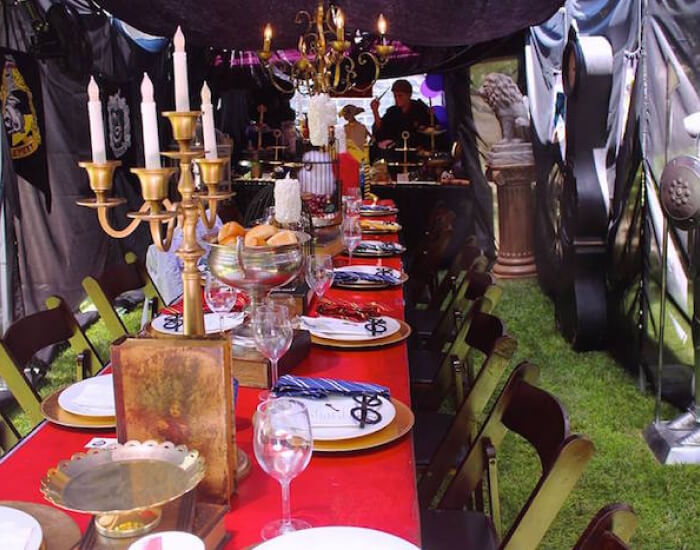 Whether you enjoy feasting at The Great Hall with Butter Beer recipes or taking Quidditch lessons outdoors under the stars, reminiscing over old movie clips and memories will make this one night worth reliving forever.
13. Barbie Theme
Barbie-themed bachelorette party ideas for 2023 will surely make your guest's night! From 'Barbie Dream House' decor and glitzy pool floaties with iconic prints to pink cocktails in mini martini shakers, you can add many unique touches to ensure the perfect hen do.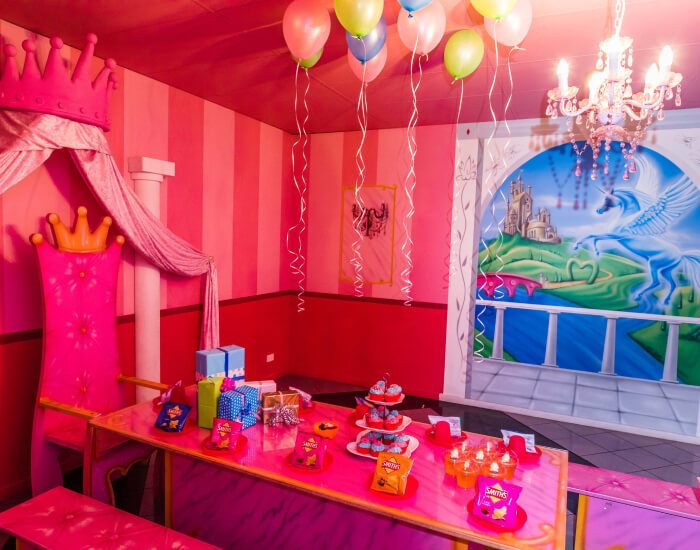 Want something extra? Let friends join the bride on a glamorous photo shoot featuring vintage high heels and pearls, or why not hire professional stylists to dress up each member as an iconic doll from famous TV shows like Clueless or Sex & The City – it's easy when Barbie is involved!
14. Wellness Theme
What better way to celebrate the end of a chapter in life than with a wellness-themed bachelorette party? In 2023, we predict an uptick in unique experiences that bring friends together while helping them relax and have fun. From outdoor yoga retreats and hiking adventures to spa days with facials and custom treatments – it's all about taking time out without sacrificing quality bonding time!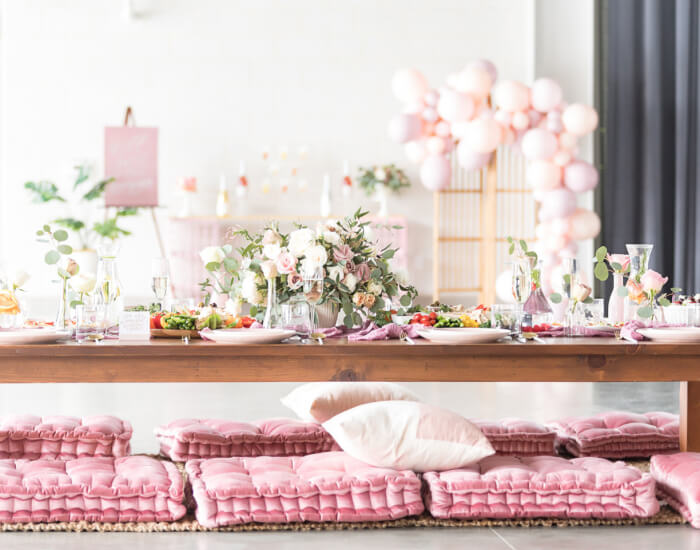 With thoughtful planning, you can make your girl gang feel special by curating personalized gifts or starting memorable conversations around topics like self-care. And, naturally, there will be plenty of tasty snacks to enjoy! Celebrate healthily this year and enjoy every moment surrounded by those who mean the most to you.
15. Murder Mystery Theme
For the bride looking for a unique and thrilling way to celebrate her upcoming wedding, look no further than a murder mystery-themed bachelorette party! From sending invitations featuring mysterious characters as part of the theme to having each guest play an impoessentiale in solving a crime at hand – this one-of-a-kind themed event will surely provide hours of suspenseful entertainment.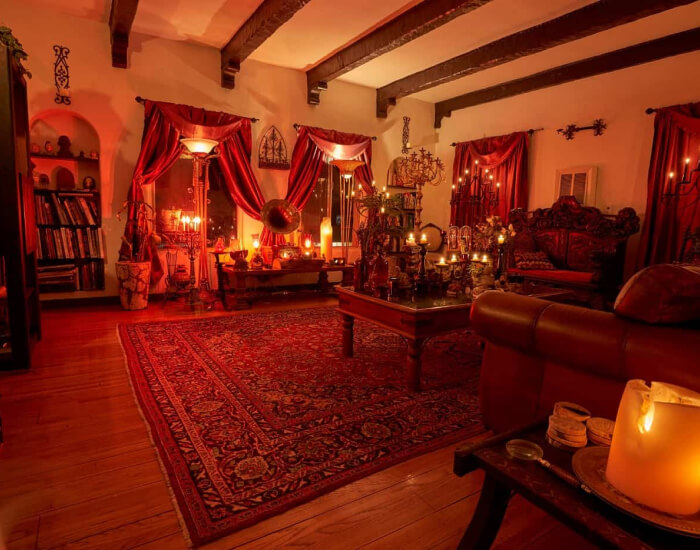 Hosts can kick off these parties with preplanned activities such as costumes based on classic detective TV shows or live-action/board games involving suspects and evidence collecting, all while surrounded by decorations inspired by iconic settings from film & books alike. With endless possibilities ahead that come along with hosting your very own Murder Mystery Bachelorette Party – it's a safe bet you won't have any shortage of exciting ideas for 2023!
16. Dress Like the Bride Theme
Are you ready to dress like the bride? Whether for a bachelorette party or just an excuse to have fun with friends, dressing in bridal style will surely be a hit. For those looking for wedding-themed bachelorette party ideas in 2023 that incorporate this idea, consider renting matching white gowns and suits from local tailors.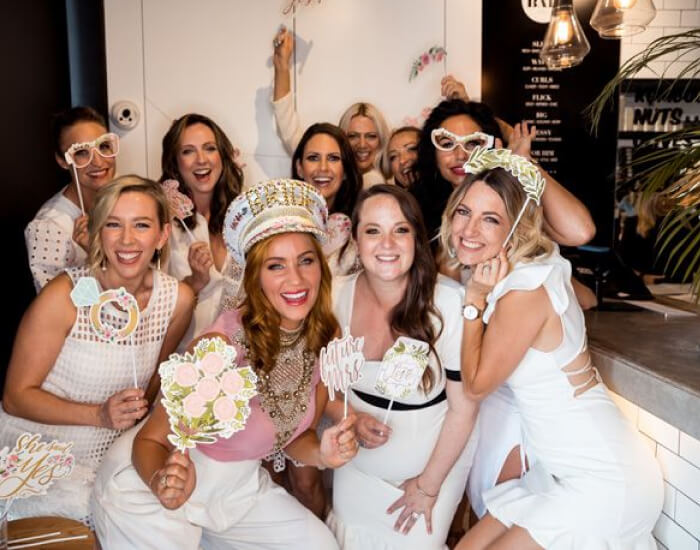 Makeup artists can help coordinate looks by providing custom makeovers inspired by your favorite celebrity weddings. Investing some energy into decorations like floral arrangements, customized seating cards, and headpieces will also complete the look! This unique theme promises great memories together before anyone ties the knot – all while having fun dressed up elegantly too!
17. Tropical Forest Theme
Planning a tropical-forest-themed bachelor party in 2023? Here are the best ideas to ensure guests have an unforgettable and exciting night! Start by decorating the venue with green foliage, exotic flowers, leafy vines, and brightly colored parrots. You can also hang nets from trees filled with toys like tiki masks or Hawaiian leis for added fun. Serve tasty cocktails such as piña coladas and dishes made from local ingredients like coconut shrimp skewers or acaí bowls.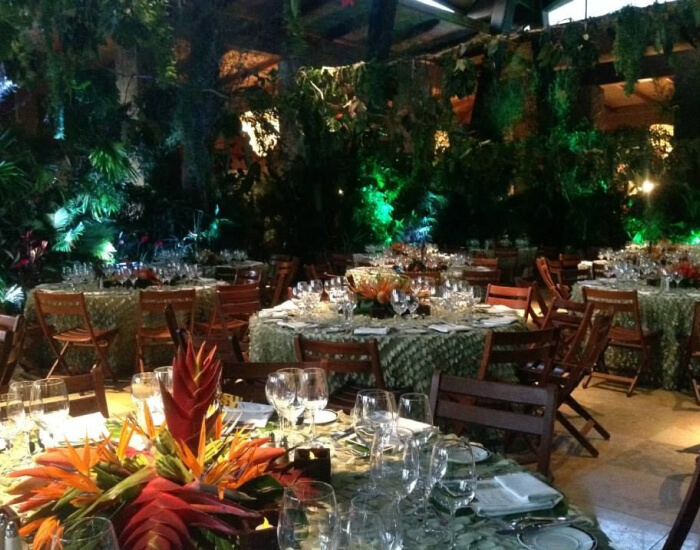 If you're feeling extra adventurous, hire entertainment performers dressed up as jungle animals to wow your guests while adding a unique flair to your evening! With these tips in hand, creating a festive celebration is easy – so start planning now and get ready for an event no one will ever forget!
18. Foodie Theme
Are you looking for a fun and unique foodie-themed bachelorette party to celebrate your upcoming wedding? Look no further! The hottest trends in 2023 are all about getting creative with themes. From quirky donut bars filled with sugary goodness to interactive cheese & charcuterie spreads – there's something sure to please every guest at your party.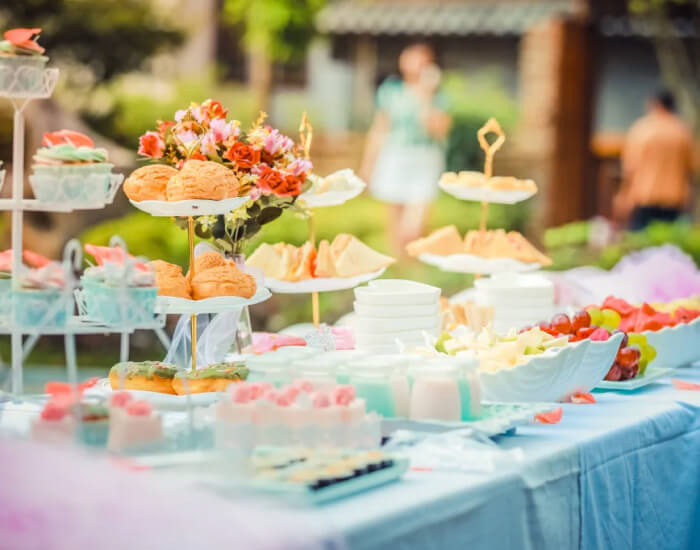 Get ready for an unforgettable night of amazing culinary experiences that will leave everyone talking long after the event has ended.
19. Country Theme
Are you looking for an unforgettable country-themed bachelorette party in 2023? The choices are almost endless, from a stylish barn bash to a classic western hoedown! Here are some creative and unique ideas. Plan your décor around rustic wooden barrels or mason jars filled with wildflowers from the countryside.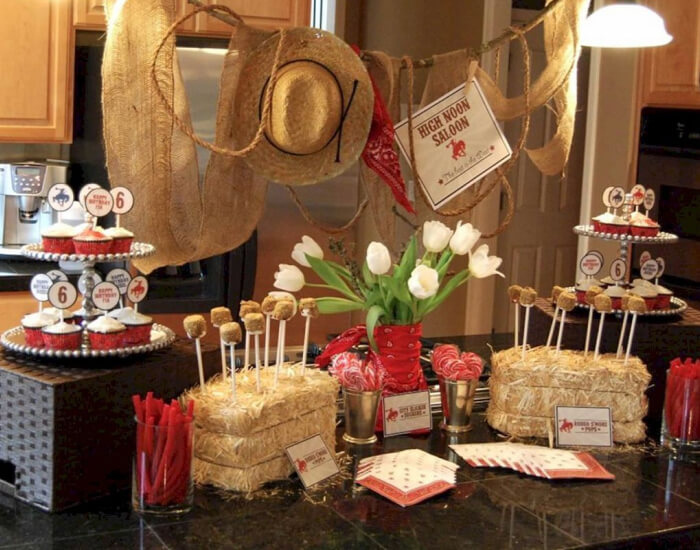 Then rock out to tunes that bring back memories of great times on the dance floor by embracing bluegrass jammin' and line dancing. To add excitement (and bragging rights!), outfit each guest in customized denim jackets with all their favorite tailspin patches like 'Ride Until You Drop' or 'Best Cowgirl Ever.' No matter what you have up your sleeve this season, there's no doubt it will be one night everyone will remember!
Conclusion
As we have seen, there are plenty of fun and creative themes to consider when planning a Bachelorette party in 2023. From going on an adventure, enjoying a beach vacation, building dream boards for the future, or dreaming up ways to make memories together, these ideas will help ensure you create a unique and memorable experience that your friends won't soon forget!
With careful consideration of everyone's needs and interests, you can create something sure to please all guests involved. Ultimately it comes down to having some carefree laughs with loved ones as an enjoyable prelude before the big day arrives! We hope this blog on bachelorette party theme ideas 2023 is useful to the readers.