Food is an integral part of any wedding. And when it comes to Indian weddings, you are sure to have a grand feast. You will be mesmerized to see all sorts of different cuisines from across the world. However, couples these days not only want to serve a meal but also want to keep the meal healthy and straightforward. Couples are now opting for a healthy wedding menu. Yes, we are talking about people who are health conscious. Some couples are not only conscious about their health but also about the health of their guests.
If you are also one amongst them, then here is a list of food items that you can have in your wedding menu.
The Colorful Live Counter
When it is about a healthy wedding menu, how can we miss live counters? Live counters are a blessing to all age groups. At the live bar, you can have veggies of all colors. Colorful foods, which are generally fruits and vegetables, contain all the major vitamins and antioxidants that we need. Moreover, these food items are low in calories, which is a great benefit. Along with maintaining good health, the nutrients in vegetables and fruits boost your stamina. This means you are going to have more dancers at your wedding than ever.
Also, it is very easy for your guests. They can always sauté their favorite veggies, add their seasonings and herbs, and enjoy their oil-free diet. Adding a live counter will simply add joy in your dieter guests' life.
Salad bar
It is another excellent option for all your health-conscious wedding guests. Having a salad bar will ensure that none of your guests go hungry. Yes, otherwise, most health-conscious guests avoid eating anything. They simply hand over the gift and leave. But make sure you come with some exciting and yummy salad options. Apart from the staple greens, chickpeas, and macaroni, you can consider having exotic fruits at the bar. This will make the whole thing more enticing for dieters.
Tandoori Counter
A perfect treat for your health-conscious wedding guests, they are sure to enjoy the meal. Tandoori is always a better and healthy food option when it comes to a healthy wedding menu. Tandoori food items use less oil than all the other oily and fried snack items. Set up a tandoori vegetable counter at your wedding for sure, your guests are going to enjoy the tandoori platter. Even your non-vegetarian health-conscious guests would be delighted to have a tandoori bar at the wedding.
Healthy Dishes From Different States Of India
India is a country of diversity when it comes to food, and each state has its unique taste. South India is famous for its healthiest south Indian meals, which include idli, appam, Pongal, etc. While Maharashtra is known for its unique blend of spices and herbs. You can have all the different cuisines from different parts of India.
⇒ Soups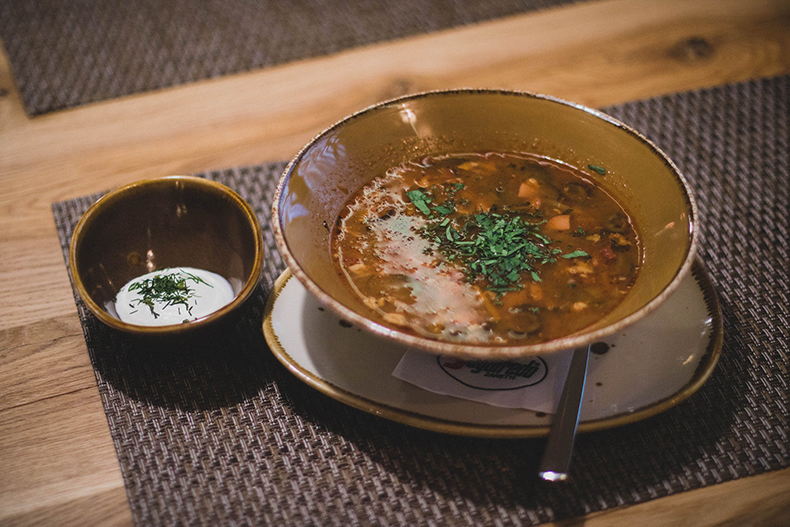 Vegetable Soup
Tomato Soup without Cream.
Shorba
Rasam
Mediterranean Kale, Cannellini, and Farro Soup
Cabbage Soup
Vegetable Detox Soup
Lentil Soup
Quinoa Soup
Spinach and White Bean Soup
⇒ Kababs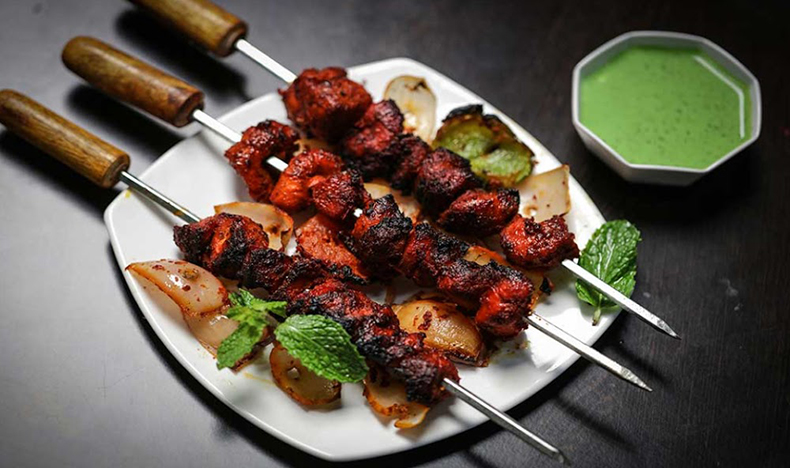 Don't miss to add a variety of kebabs on your wedding menu. Kababs are not only healthy but also sumptuous and delicious. Here is the list
Hara Bhara Kabab
Dahi Ke Kabab
Beetroot Kabab
Sabudana Seekh Kabab
Vegetable Seekh Kabab
Green Peas Kabab
Galouti Kabab
Broccoli Kabab
Chicken Kabab
Fish Kabab
Mutton Galouti Kabab
Don't miss to add mint and coriander chutney to the menu.
South Indian Food Items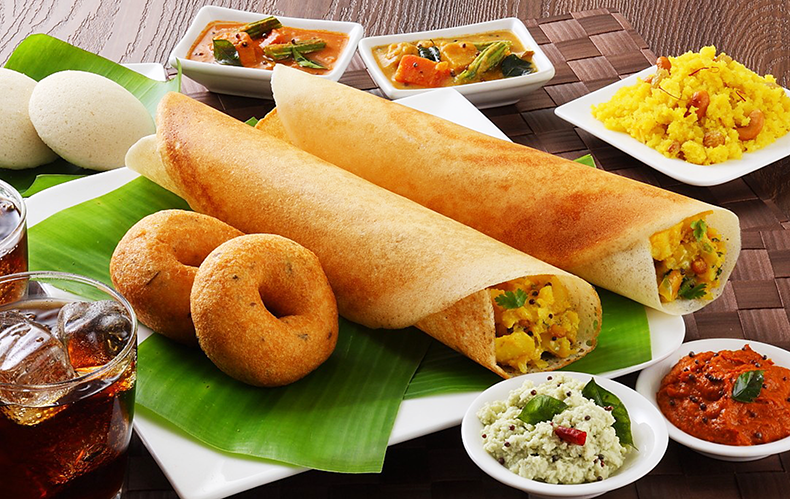 Appam and Sambar
Steamed Idlis
Vegetable Idlis
Puttu
Oats Idli
Oil-free Dosa
Oil-free Uttapam
Oil-free Aviyal
RELATED:
Non-Vegetarian:
Grilled fish
Fish Curry without Oil with Steamed Rice
Steamed fish with Green Chutney
Maharashtrian Food Items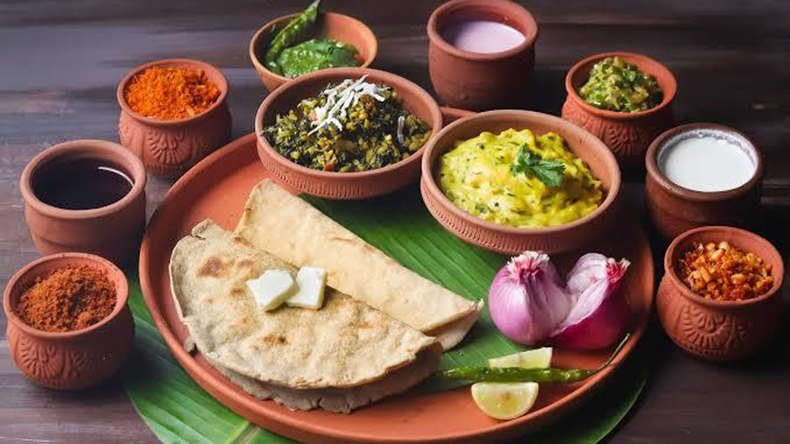 Aamti
Varan
Zunka Bakri
Patal bhaji
Koshimbir
Sol Kadhi
Bhaat or Plain Rice
Non-Vegetarian
Matnacha Rassa
Varhadi Rassa
Pandhra Rassa
Healthy Dishes From Different Countries Of The World
When it comes to international cuisines, there are endless options to choose from, like Mexican, Italian, Thai, Chinese, Japanese, so on and so forth. Here are some of the dishes that you can consider adding to your healthy wedding menu.
⇒ Italian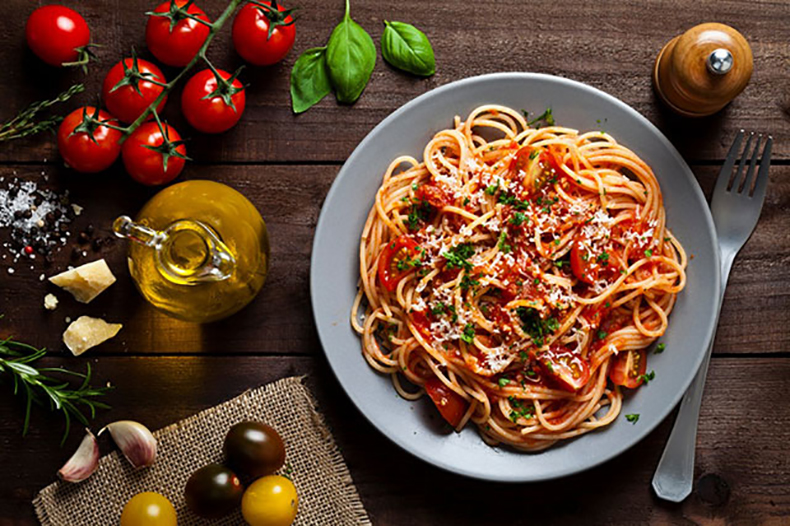 Pizza and pasta lovers can't be ignored at the wedding. The best part is there are some healthy and yummy options for them…. Here is the list
Whole-wheat vegetable pasta tossed with tomato sauce without cream
Whole-wheat spinach pasta with roasted broccoli and bell pepper
Thin crust whole-wheat pizza with vegetable toppings, without cheese
Thin crust pizza
Minestrone soup
Italian Garden Salad with Italian dressing
⇒ Chinese
When it is about food, Chinese food can't be ignored. The best thing is we have many healthy options in Chinese cuisine as well. Here is the list……
Sautéed greens with Garlic
Lettuce wraps
Lemongrass vegetable and noodle soup
Vegetable clear soup
Steamed or sautéed vegetables with steamed rice
Steamed fish
Chicken tossed with lots of vegetables
⇒ Japanese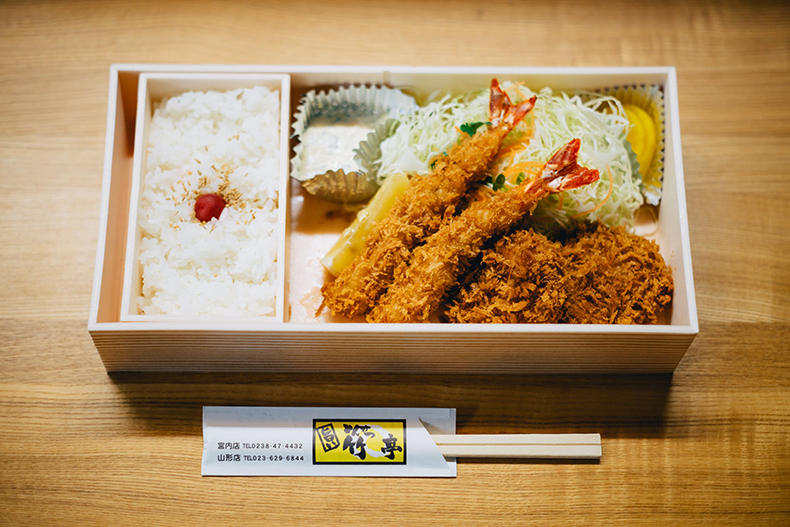 Miso soup
Gyoza (Mushroom and Tofu Potstickers)
Sushi
Seaweed Salad
Japanese Edamame
Steamed or sautéed vegetable
Japanese Soba Noodles
Yakitori Chicken with Garlic, Ginger and Soy Sauce (Grilled chicken)
Japanese Style Grilled Fish
⇒ Mexican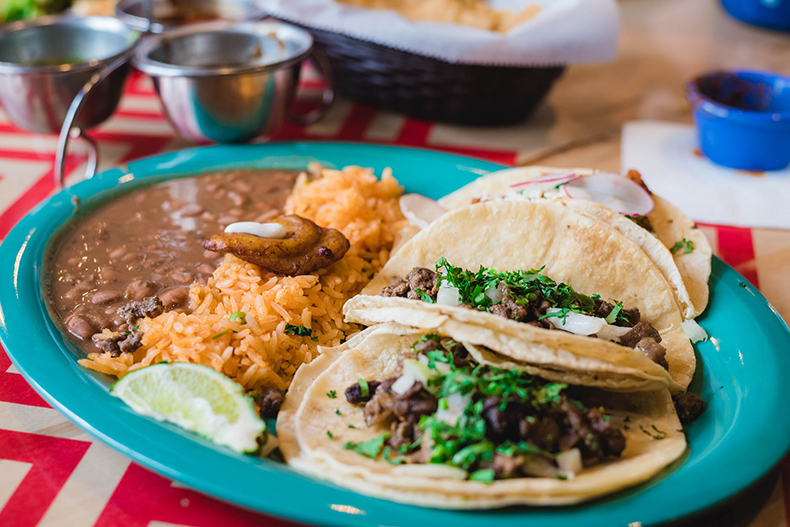 Avocado Strawberry Spinach Salad with Poppyseed
Mexican Street Corns
Vegetables with salsa
Mexican Bean Salad
Mexican Chopped Salad
Mexican Corn Salad
Burritos
Fish Taco Salad
Mexican Nacho Soup
Mexican Tomato Soup
Mexican Vegetable Soup
Burritos
⇒ Thai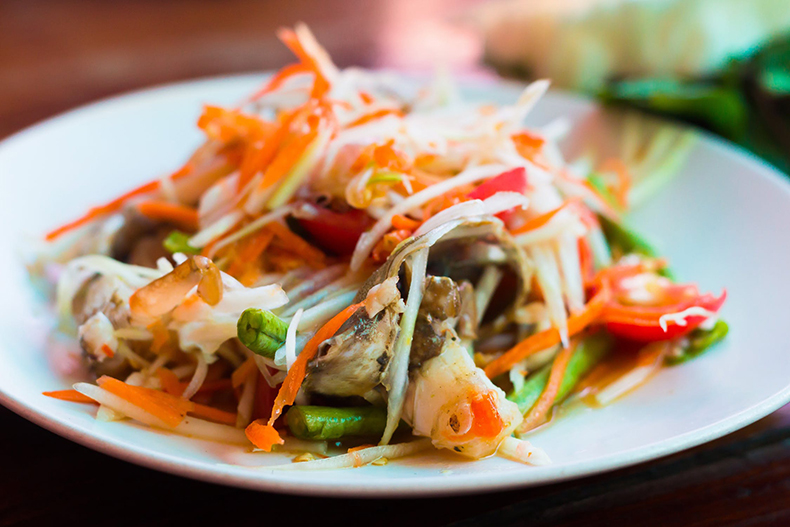 Vegan Thai Soup
Tom Yam Soup
Thai Soup
Papaya Salad
Chopped Thai Salad Sesame Oil
Crunchy Thai Salad with Peanut Dressing
Raw Mango Salad
Steamed or sautéed vegetables
Thai Style Steamed Fish
Thai Style Steamed Chicken
Thai Curry with Steamed Rice
Drinks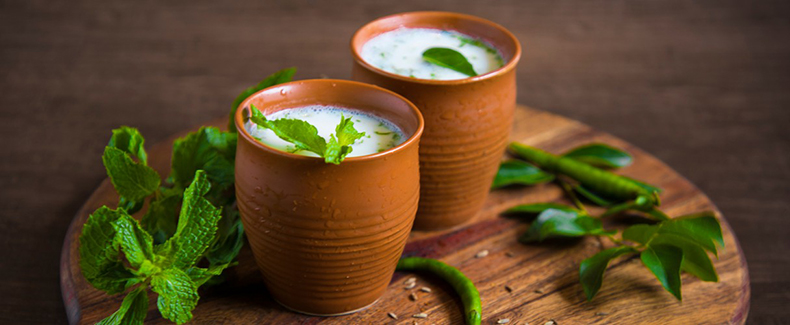 Chuck all those carbonated drinks and add healthy drinks to your wedding menu. Here is the list:
Aam Panha
Buttermilk
Mango + Pineapple Agua Frescas
Beet Grapefruit Green Juice
Badam Milk
Kesar Milk
Frosty Basil Lemonade
Lassi with Maple Syrup or Honey
Hot Cocoa
Fruity Green Juice
Lemon Water
Shikanji
Most of these drinks will not only beat the heat but also will make your guests feel refreshed and energetic.
RELATED:
Rotis & Parathas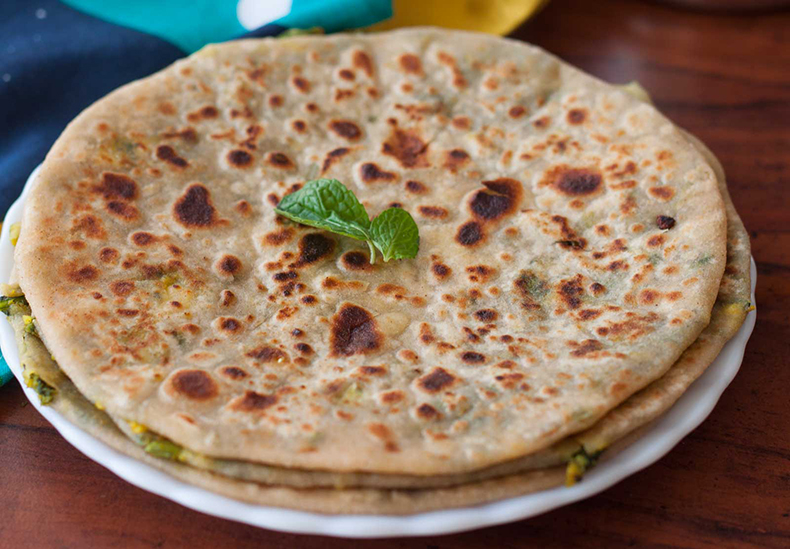 Chuck People who can't go without roti in a day, you can have the following options for them:
Ragi Roti
Misi Roti
Tava Roti or Fulka
Tandoori Paratha
Multigrain Roti
Curries & Lentils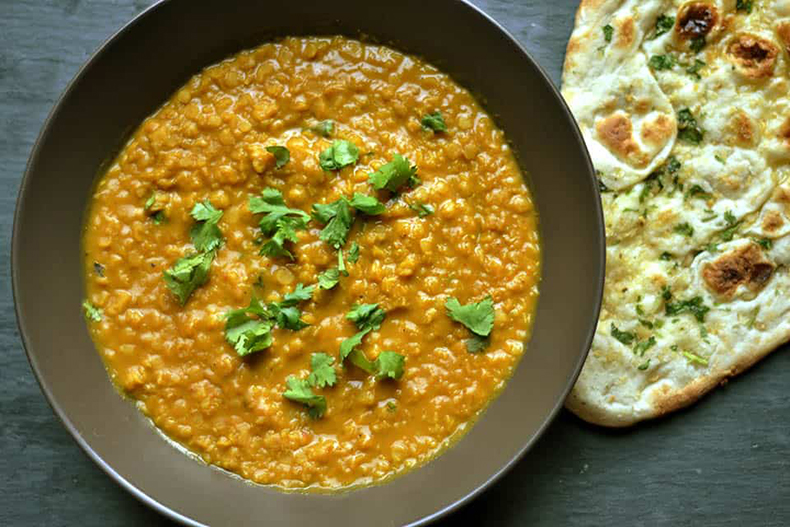 No or less oil curries can also be added to make your wedding menu a complete and healthy cuisine. Here are the options:
Durbari Dal
Palak Kadhi
Kofta Makhani (Without Butter)
Spicy Broccoli Sabzi
Sabzi Pasanda
Healthy Sweets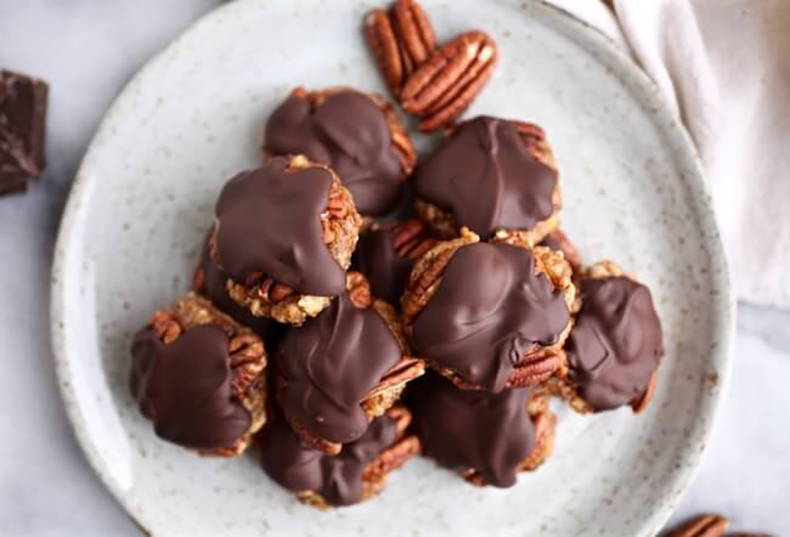 A wedding without sweets can't be imagined, especially in India. Here are some healthy and delicious options to go with.
Dates and Nuts Kheer (Sugar-Free)
Elayappam
Grilled Almond Barfi
Fig Mousse
Sugar-Free Rice Pudding
Raitas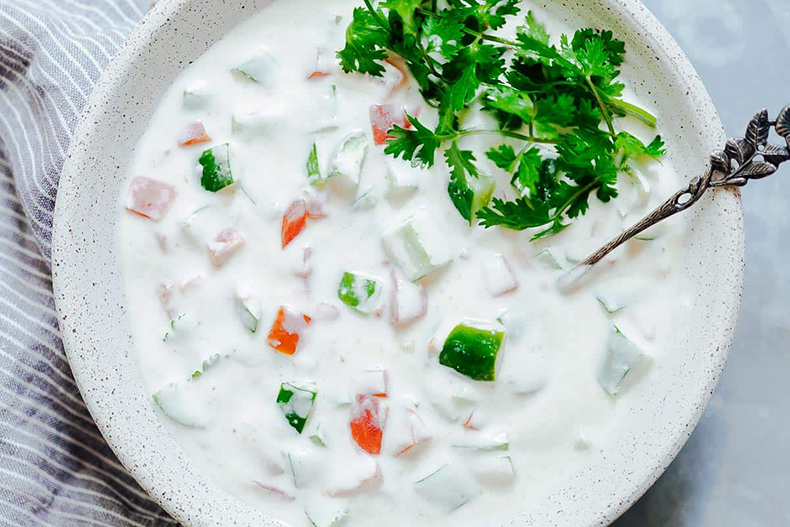 Vegetable Raita
Cucumber Raita
Pineapple Raita
NOTE: Avoid all gravy items that are full of cream, butter, and oil. And your wedding menu will automatically be healthy and dieter friendly.
Summing it up…..
Just add these food items in your Healthy Wedding Menu, it is sure to become the talking point. These food items are dieter friendly options. Not only all these food options are healthy, but also they are delicious. Even your other guests would not mind savoring all these foods. Having these foods added to your wedding menu will make all your guests eat lavishly. Now, none of your wedding guests would return an empty stomach even when they are on a diet.