Wedding anniversaries are special occasions for every married couple. With each passing year, their bond goes stronger, and their anniversaries are the days when they celebrate their bond, connection, and togetherness. And a gift on wedding anniversaries just makes the event even more special and wonderful. Here in this post, we are sharing Gift ideas for the 40th Wedding Anniversary for couples, husband, wife, and parents.
Here we go……..
1. 14oz Coffee Mug Set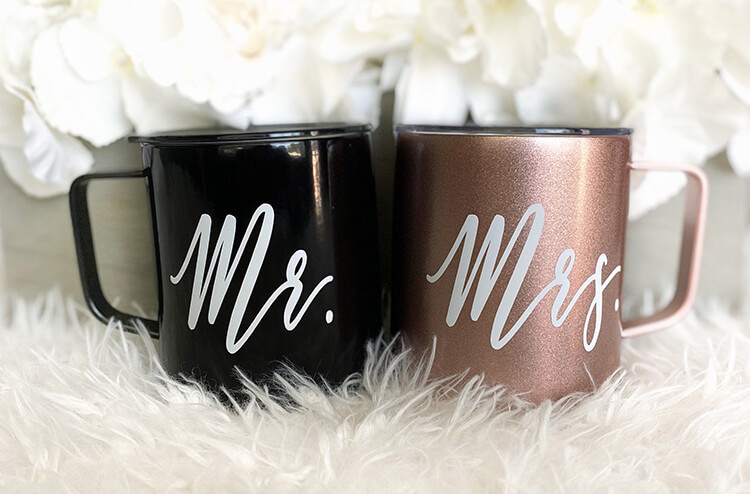 A unique and very thoughtful gift for a happy couple celebrating their 40th wedding anniversary. This Coffee Mug Set is a wonderful gift to celebrate this life milestone. This cute and personalized gift set will surely melt their hearts. You can buy it online on Amazon.
2. Soulmates Lovers Hands Entwined Sculpture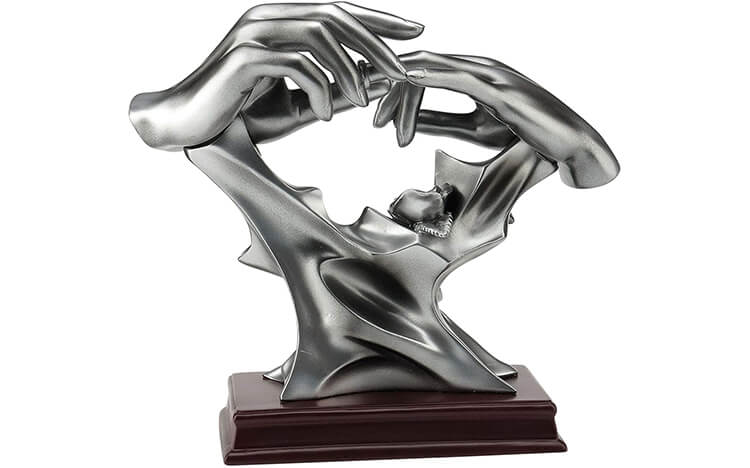 A perfect gift for the 40th Wedding Anniversary! Whether it's your anniversary or buying it for your parents, it's an amazing wedding anniversary gift for the happy couple to cherish all the love they have been sharing for the past so long. This is made of cold cast resin with a bronze powder finish with a felted base. You can buy it on Amazon; it comes gift boxed.
3. 40 Years Happy Anniversary Wine Glass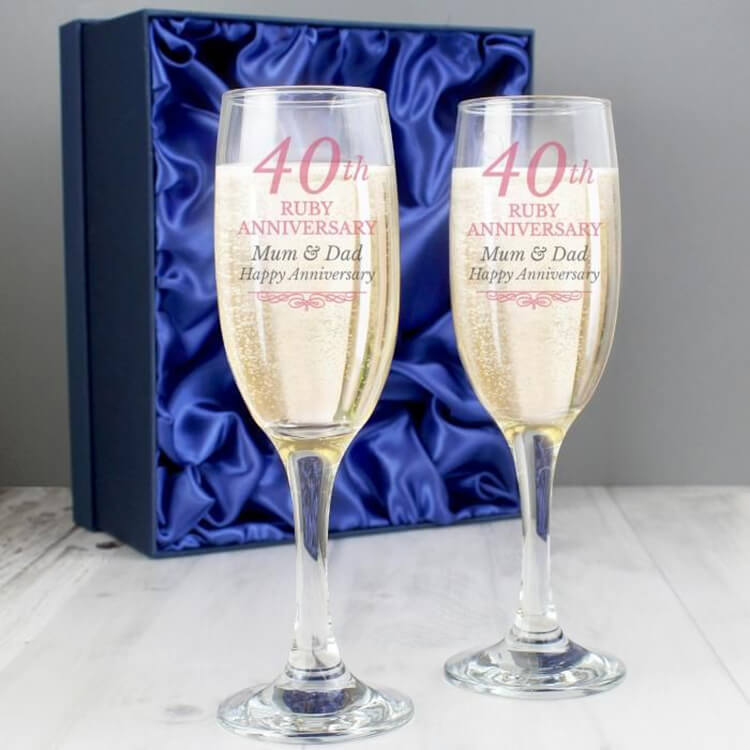 Let them celebrate their 40 years of togetherness with these beautiful 40 years happy anniversary wine glass set. Glasses are easier to hold, they have a wide bottom narrow opening design, effectively prevent spillage and spillage, lightweight, and durable. These glasses are ideal for alcoholic and non-alcoholic beverages, such as red wine, champagne cocktails, coffee, tea, water, juice, etc. Buy it online on Amazon.
4. Engraved Rock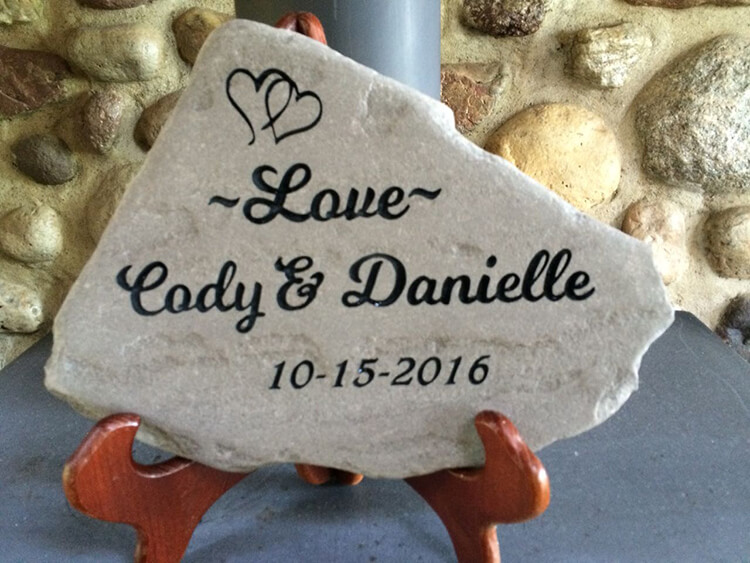 Give your partner a beautiful engraved rock this wedding anniversary. This makes for a well thought out gift. It is a keepsake that your partner would love to carry with them in their pocket or purse to remember how special they are to you and how much you love them. They can even place it on their bedside table, nightstand, fireplace mantle, or work table. Leave a lasting impression with this beautiful tiny gift and remind them of your love!! Buy it online on Amazon.
5. Ruby Wedding Anniversary Picture Frames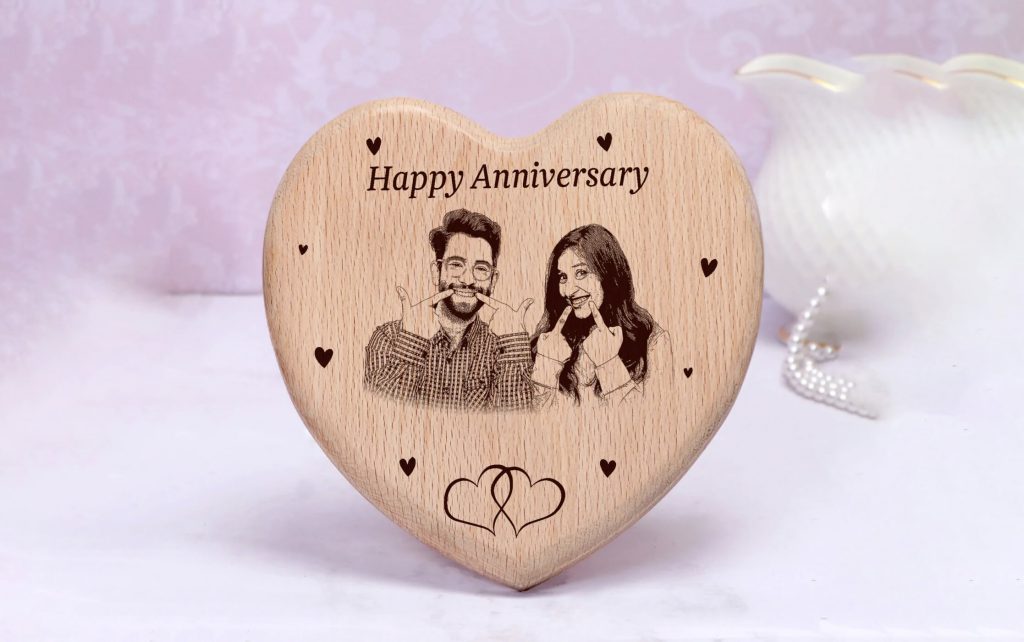 Let the couple celebrating 40 years of togetherness have a beautiful addition to their table decorations. This beautiful picture frame will bring back memories of the lovely time and people who gathered to show their love to them. A sentimental keepsake for the couple to remember good old memories. Buy it online on Amazon.
6. Ruby Stud Earrings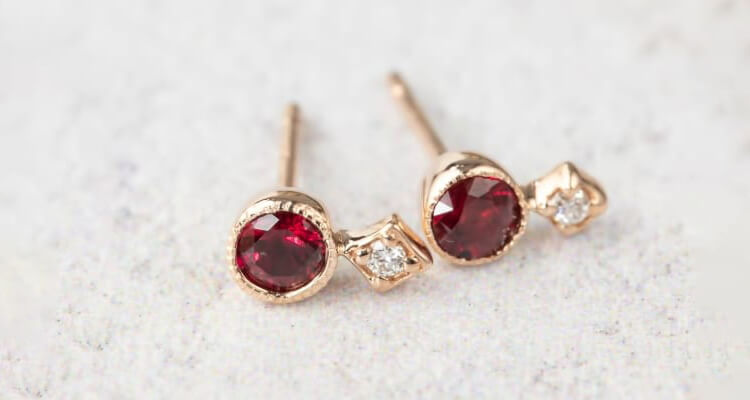 Ruby is a symbol of 40 years of togetherness. It makes for a great gift idea for happy couples as it shows the passion in their marriage is still very alive and strong even after 40 years! If you really want to wow your partner, then ruby stud earrings are a perfect gift option for her. You will be mesmerized to see the brightness in her eyes after receiving such an amazing gift on her 40th wedding anniversary. Ruby stud earrings come in various carat sizes from .5 carats to 4 carats. You can buy it online or offline.
7. 40th Anniversary Photo Shoot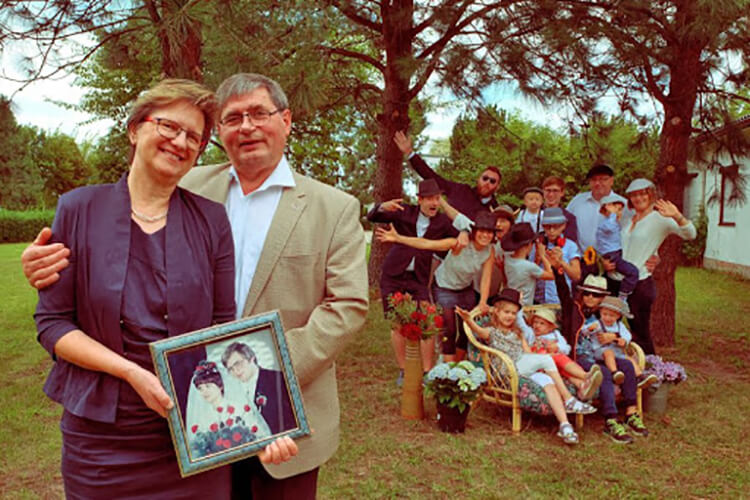 If you are planning a unique gift for your parents, plan a day of memorable experiences. Find a local wedding photographer in your area and arrange a couple's photoshoot for your parents. You can do it prior to the anniversary so that you can get the pictures on the day of the anniversary. And once the photos are done, print and get the pictures framed in a collage! This wonderful gift is going to melt their heart for sure!
Pro Tip: Plan it ahead of time to have frames photos on the day of the anniversary.
8. Photo Album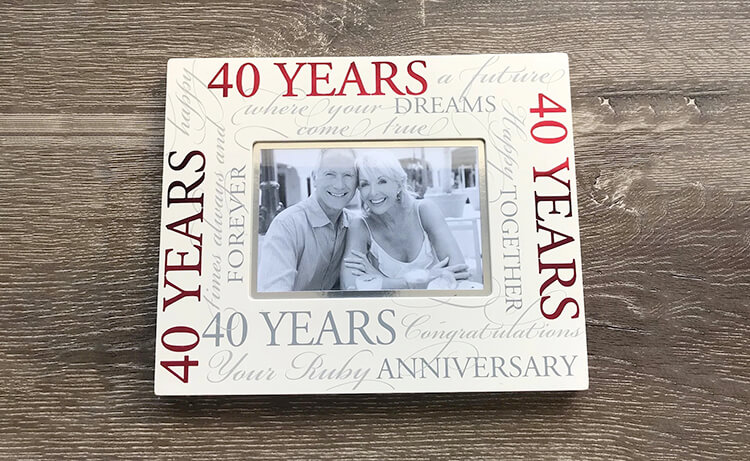 Why not give a beautiful photo album to your parents on their 40th wedding anniversary. Just gather all their beautiful memories, get them edited by a professional and arrange those pictures in a beautiful wedding album. They will love to relive all those wonderful moments once more through the photo album.
9. Premium Whiskey Stones Gift Set for Men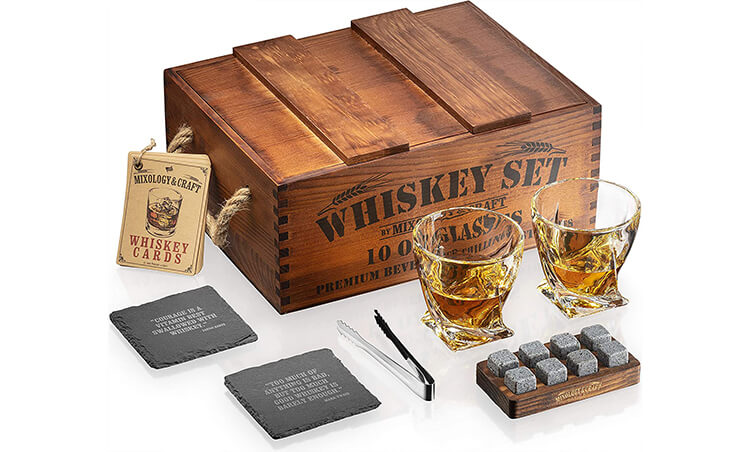 An amazing gift option for your whiskey lover husband. Your husband will love to have this premium whiskey stones gift set, specifically meant for men. This beautiful premium whiskey stones gift set contains 2 king-sized chilling stainless-steel whiskey balls, slate stone coasters, 2 XL whiskey glasses, freezer pouch & tongs. This luxury set comes in a unique pinewood box, which looks amazingly beautiful. This set is available online on Amazon.
10. Art Metal Sculpture Decor – Iron Bust Statue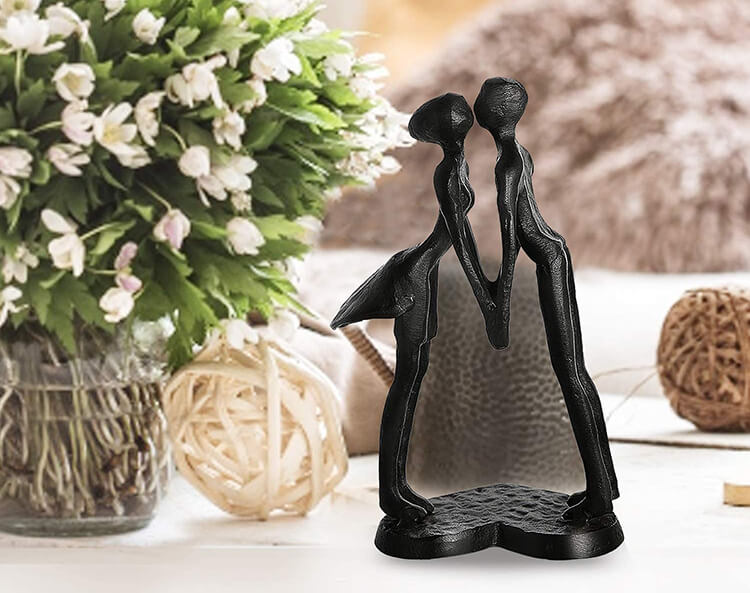 A thoughtful gift for parents to decorate their side table. This Iron Bust Statue is made of high quality cast iron. This handcrafted sculpture is Heavy, strong, and durable. It is bottom lined with velveteen to prevent any kind of damage to your shelf or desk. A great gift option to remind couples of their 40 years of togetherness!! Buy it online on Amazon!!
11. Ivy Lane Design Hallmark 40th Anniversary Frame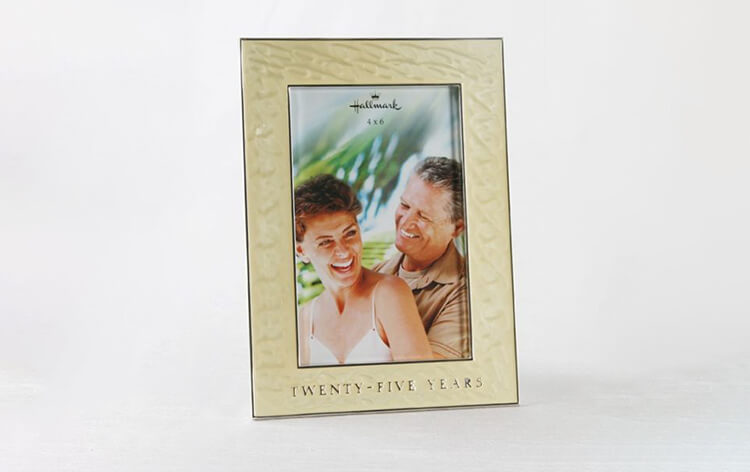 A customized double-sided frameless photo frame is an amazing gift option for the couple celebrating the 40th anniversary. This comes with a silver-tone base with the words engraved "looking forward with love" and decorated with a tiny red heart on the top with the number 40 marked on it. This sleek frameless glass holds two 5 x 7-inch images and makes for a stunning 40th wedding anniversary gift. Available online at Amazon.
FINAL THOUGHT…..
So, these are the 11 best gift ideas for couples celebrating their 40 years of togetherness. You can consider these gifts for the 40th wedding anniversary of your parents, in-laws, and your partner. Not only are these gifts beautiful and very thoughtful, but also they are meaningful to the couple to remind them of their strong relationship that they have been sharing for the past 40 years and even more.
Happy Gifting….. ☺ ☺