It is worth mentioning that food is one of the most important parts of your wedding. A wedding without food is just not done! Yes, 80% of your guests won't attend it. And those 20% will be your close family members.
Also, it is important that the food you arrange for your wedding is tasty and sumptuous. If it is not delicious, then trust your guests would make complaints all their lives. And at the same if the food is finger licking, then also they won't stop boasting about you. So, it is important that the latest Indian wedding food menu list is incorporated into your wedding.
Indian food makes for the best wedding foods in the world. There are different kinds of food available in India. Each state in India has its own unique taste and different delicacies.
For instance, Rajasthan is famous for its Rajasthani cuisine, which is spicy and very flavorful, while South India is famous for its food items prepared with rice flour, like idli, dosa, etc.
If you are planning to feed your guests with the most finger-licking food items, then the options are endless. You can have North Indian food items to South Indian food items or Eastern Indian delicacies to Western Indian cuisines added to your wedding food menu.
If you are also planning for your wedding, and have not yet selected the food items for your wedding day, then this is the post for you. Here we are sharing with you the trending Indian wedding food menu list, just select the ones that fits in your needs
Here we go………..

BEVERAGES
– If you are getting married in scorching summer, then beverages are a MUST HAVE in your wedding. It will keep your guests cool. Here are some of the most refreshing drinks to add to your wedding menu:
Iced Tea
Gola (Mumbai ki Shaan)
Aam Panna (Nothing can beat this, it is one of the best and the coolest drinks)
Cold Coffee
Lassi
Sarbat
Thandai
Nimbu Paani
Watermelon Juice
Mixed Fruit Juice
Orange Juice
Pineapple Juice
INDIAN CHAT
– Indian Chaat makes for a good starter in a wedding. A wedding without Indian chat is simply bland, so add few or all items to your wedding
Pani Poori
Aloo Tikki
Dahi Bhalla
Mumbai ragda patties
Dahi Puri
Mini Samosa
Cocktail Kachori
Dhokla
Bhel Puri
Dahi Papdi
Samosa Chaat
Besan Chilla
Khakra roll
Sev Puri
Dahi Vada
Sprouts Chaat
Kuzhi Paniyaram
Sweet Potato Chaat
Masala Vadai
Bajji
Veg Sandwich
French Fries
Aaloo Chaat
Fruit Chaat
Aloo Katori Chaat
Tokri Chaat
Litthi Chokha (From Bihar)
Daal Baati (From Rajasthan)
These are the items that your guests would savor before they hit the dance floor. And all these will digest just in half an hour. After that they will love to savor on their favorite main food items.

Wedding Breakfast Menu
Spring Rolls
Aloo Tikki
Idli Sambar
Upma
Aloo Parantha
Uttappam
Poha
Thepla
Almond Vanilla Pancakes with Cinnamon Bananas
Tea
Coffee
Related Post: 20 Delicious Wedding Appetizers Ideas for Your Guests
COURSE RECIPES
STARTERS – MORE IS LESS!
Yes, food at a wedding is something that looks less even if it is more. You need to have some starters as well. So that your guests our guests

COURSE RECIPES, SALAD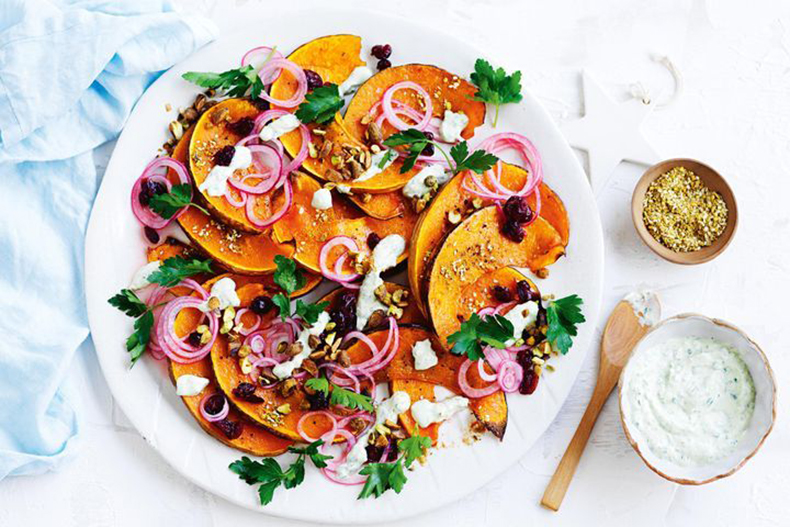 – An item that promotes digestion!
Sprouted Moong Salad
Apple Cucumber Salad
Kachumber Salad
Sprouted Chana Salad
Beetroot and Garlic Salad
Cheese & Pineapple Salad
Vegetable Salad with Lemony Apple Dressing
Fruit Salad
Beans Salad
Sprouts Salad with Veggies
COURSE RECIPES, SOUPS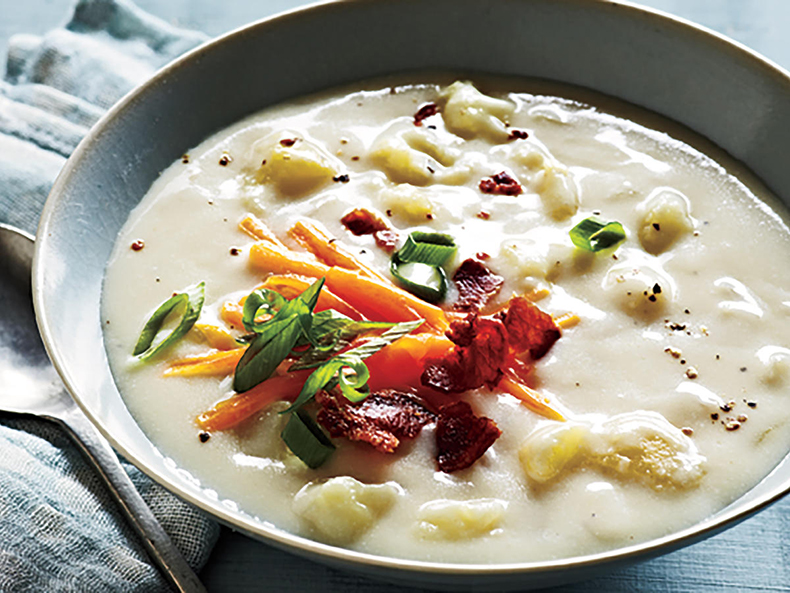 – A wedding without soup will look somewhat incomplete, which is not wise!
Cream of Tomato Soup
Mixed Vegetable Clear Soup
Drumstick Soup
Pepper Mushroom Soup
Herbal Soup
Makai Shorba or Sweet Corn Soup
Lemon and Coriander Soup
Tomato Rasam
Bottle Gourd and Onion Soup
Mulligatawny Soup
Palak Shorba or Spinach Soup
Hot n Sour Soup
Also See:
COURSE RECIPES, SNACKS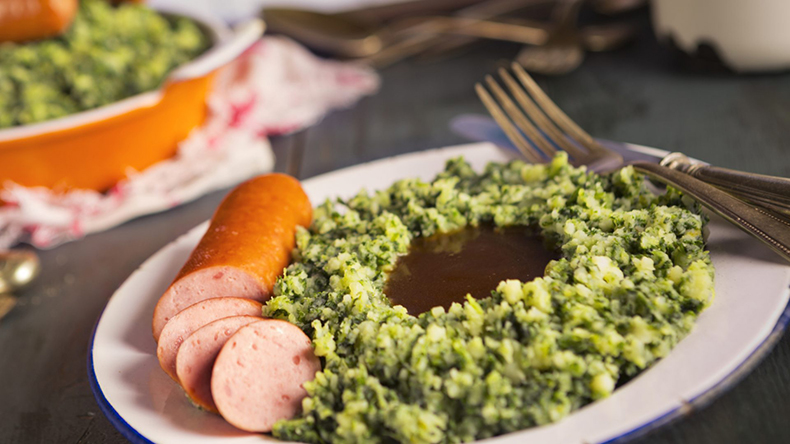 – Snacking toh banti hai…… J J
Veg Kebab
Oats Kozhukattai
Veg Manchurian
Idly Manchurian
Thenga, Manga, Pattani Sundal
Unniappam
Coin Parota
Chilly Potato
Honey Potato
Oats Kozhukattai
Thalipeeth (Famous Maharashtrian Dish)
Cheppankizhangu Chops
Paneer Tikka
Garlic Mushroom Fried Rice
Szechuan Noodles
Mushroom Tikka
Kanchipuram Idli (From Tamilnadu)
Adai Aviyal
Sabudhana Kichadi (From Gujarat)
Ragi Idiyappam
Chilli Parotta
Pesarattu with Uppuma (Direct from Andhra Pradesh)
Nellore Dosa
Neer Dosa
Bisi belle bath
Vangi bath
Semiya Biryani
Palak Paneer Pulav
Corn Capsicum Pulao
Rasam Sadam
Bagala bath
COURSE RECIPES, ACCOMPANIMENTS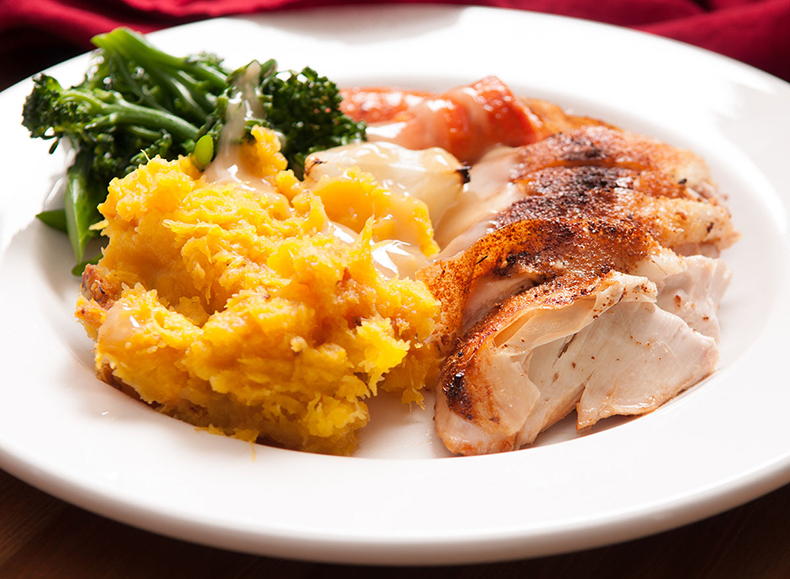 – Accompaniments make snacking easier. Here are some of them
Mint Chutney
Coriander Chutney
Papad
Imli Chutney
Pickle (Chilli Pickle, Mango Pickle, Mixed Pickle, and Lime Pickle)
Also Find: Best Auspicious Hindu Wedding Dates for 2023

COURSE RECIPES, DRY VEGGIES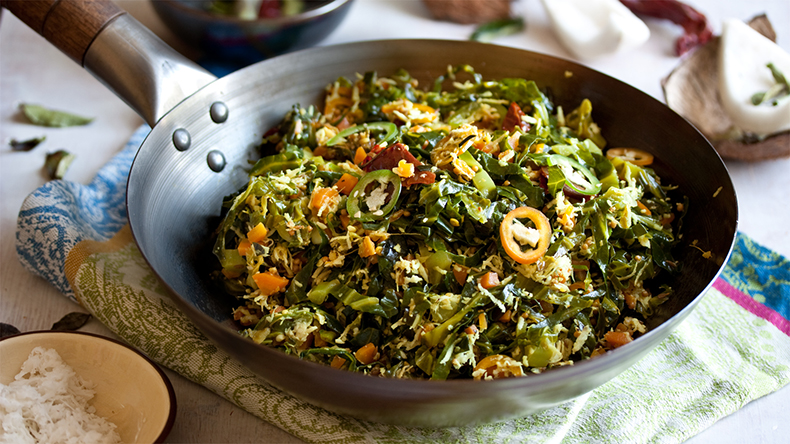 – Food without delicious mouth-watering veggies will be hard to eat!
Paneer Capsicum Masala
Navratan Korma
Paneer Methi Malai
Stuffed Bhindi
Veg Makhanwala
Paneer Methi Malai Matar
Paneer Makhani
Mixed Veg
Baby Corn Capsicum
Veg Jalfrezi
Shahi paneer
Kadai Paneer
Jeera Aloo
Methi Aloo
Aloo Baingan
Paneer Achari
Matar Paneer
Gobhi Musallam
Beerakaya Cashew Masala
Paneer Korma
Gobhi Aloo Matar
Kurkuri Bhindi
Tawa Bhindi
Tandoori Stuffed Sesame Aloo
Palak Paneer
Aloo Palak
Chennai chops
Vegetable Bhel (on tawa)
Bhindi Masala
Stuffed Baingan
COURSE RECIPES, GRAVIES/CURRIES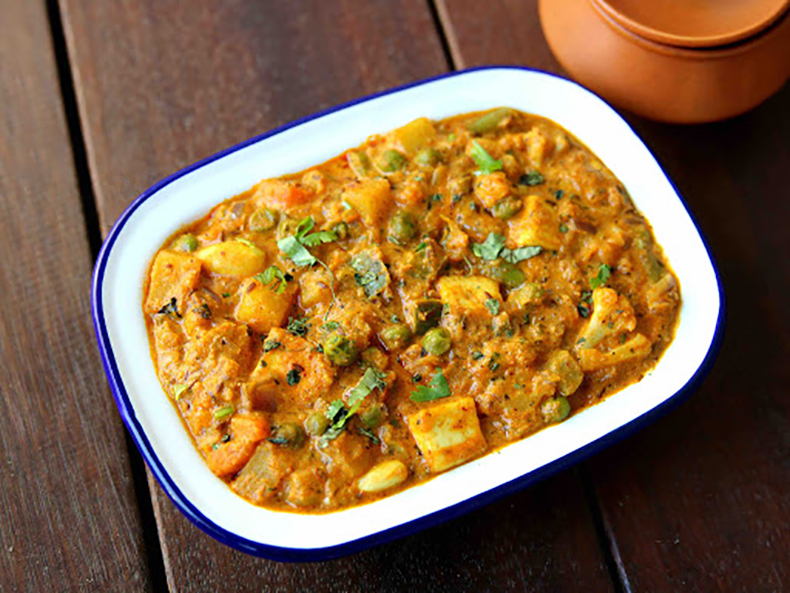 – Curries simply add to the flavor of your meal. Just have some of the best gravies in your wedding food menu.
Malai Kofta
Paneer Lababdar
Makai Khumb Masala
Sarson Ka Saag
Mushroom Matar
Kashmiri Dum Aloo
Amritsari Paneer Tikka
Mixed Vegetables Makhani
Bhindi Do Pyaza
Kadai Panchmel
Bagara Baingan
Dahiwale Aloo
Navrattan Curry
Goan Vegetable Curry
Khumb Do Pyaza
COURSE RECIPES, DAAL – Indian daals are not only tasty, but also very healthy. So, do not leave the health aspect. It is a must!
Daal Tadka
Daal Makhani
Panchratna Daal
Rajma
Chana Daal
Choley
Urad Daal
COURSE RECIPES, CHAPATI/FLAT BREAD
– There is no fun in having food without the right chapatti/roti in Indian platter. Here are the types of chapati that you can consider adding with the main menu.
Puri
Green Puri (made of green spinach or other leafy veggie)
Naan
Butter Naan
Missi Roti
Tawa Roti or Chapati
Phulka
Bajra Rotla
Laccha Paratha
Paratha
Parotta
Kulcha
COURSE RECIPES, RAITA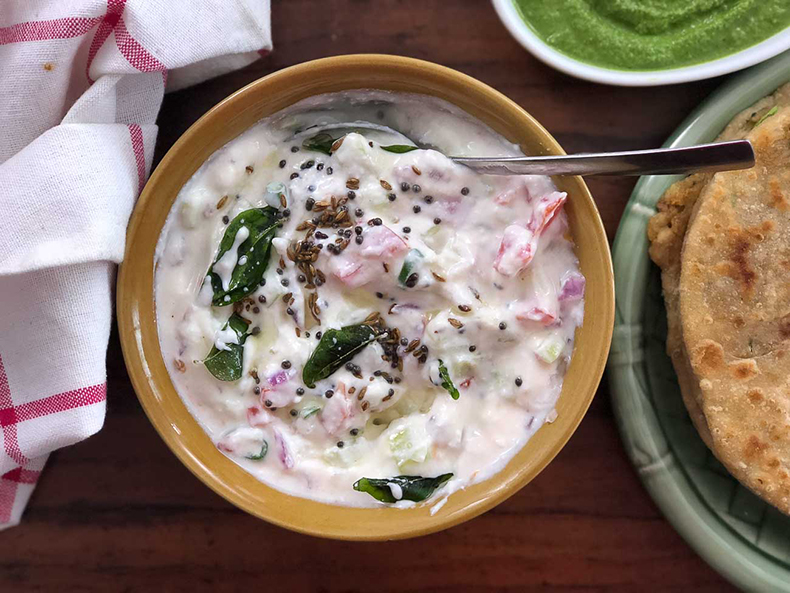 – For a complete meal RAITA IS A MUST. Here are some delicious and yummiest raitas that you can add to your menu
Pineapple Raita
Boondi Raita
Mixed Vegetable Raita
Cucumber Raita
Mint Raita
Onion Mint Raita
Ginger Mint Raita
Cabbage Raita
Green Chilli Raita
Burani Raita
Fruit Raita
Pomegranate Raita
Masala Raita
Pahari Raita
Gujarati Raita
Plain Curd
DESSERTS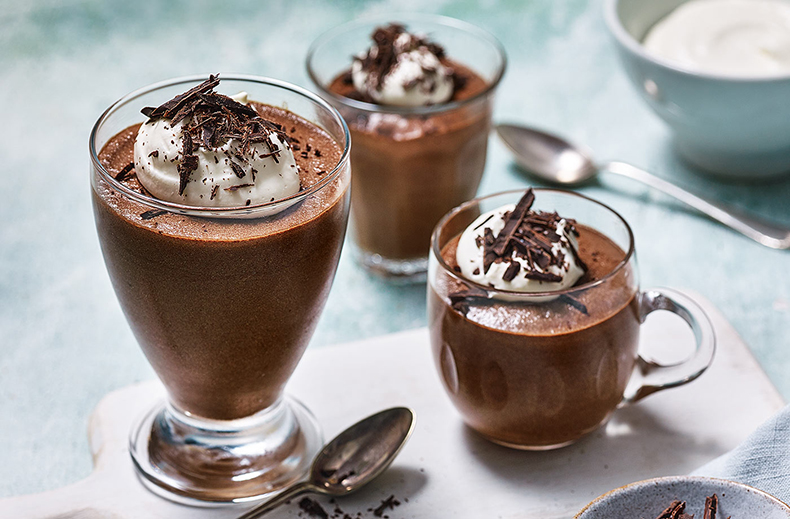 – Your guests would love to savor on some desserts after their meal. Here is a list of the most popular Indian to consider adding to your wedding menu.
Gulab Jamun
Jalebi
Kheer
Dry Fruits Kheer
Kesar Kheer
Rasgulla
Payasam
Ladoo
Shrikhand
Mango Payasam
Gajar Ka Halwa
Rasmalai
Apple Halwa
Pazha Pradhanam
Cadbury Roll
Ice cream
Ghevar
Anarkali Roll
Mysore Pak
Pistachio Praline Parfait
Malpua
Kulfi
Pot Kulfi
Roller Kulfi
Badam Cassata
Qubani ka Meetha
Balushahi
Bebinca
Patishapta with Strawberry Couli
Badam Ka Halwa
Basundi
Faluda Kulfi
PAAN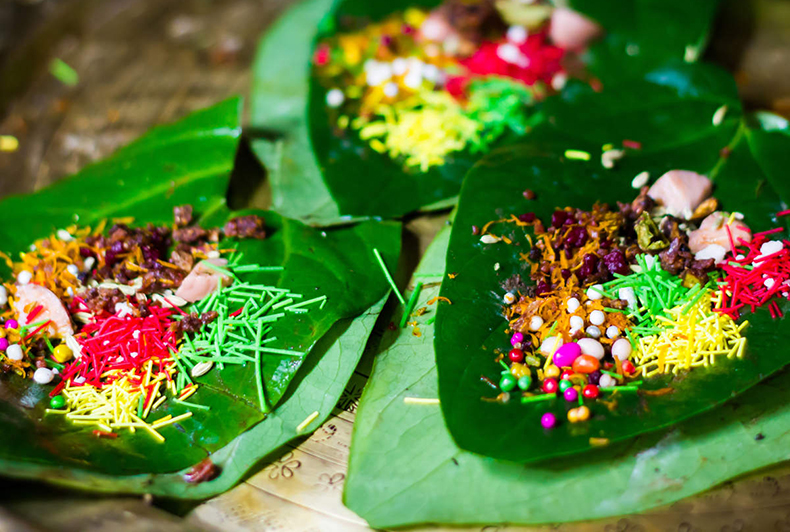 – YES! Indian Paan is India's Shaan and your menu should conclude with an Indian Paan. Here are some of the best varieties of paan:
Maghai Paan
Saada Paan
Meetha Paan
Misti Paan
Banarasi Paan
Silver Paan
Gold Paan
Chocolate Paan
Bangla Paan
Rasmalai Paan
Tambaku Paan
Kalkatti Paan
Jagannath Paan

To Sum Up…….
So, you can consider this Latest Indian Wedding Food Menu List for your wedding as well. We have tried to include all the popular Indian dishes in the list. You can choose the dishes according to your wedding season and theme. All these dishes in the list are the best ones, most of them are a MUST-HAVE WEDDING DISHES, which you cannot ignore for sure!
If you have some other dishes in your mind, do not hesitate to share with us. We would be more than happy to have your comments and feedback. Thank you!
Happy Wedding….. ☺ ☺