A wedding anniversary is the perfect time to show your partner how much you love and appreciate them. But after so many years, picking the perfect gift can be a challenge.
The longer you know someone, the more phases of who they are you get to witness. To be married to someone means to observe a constant evolution of who they are. So, even if you've known someone for a decade or two, getting them the right gift still requires rigorous planning.
Besides, putting in the effort to get your spouse the perfect gift is part of the gift itself. It shows that you've been paying attention to their wants and needs. But if you're looking for something to take your partner's wedding anniversary gift to the next level, here's a great set of guidelines to help you on your quest.
How to Find a Wedding Gift that Your Partner Adores
Gift giving is a love language that not everybody shares. If you're more geared towards acts of service or words of affection, finding a tangible gift for your partner can be challenging, no matter how well you know you know them.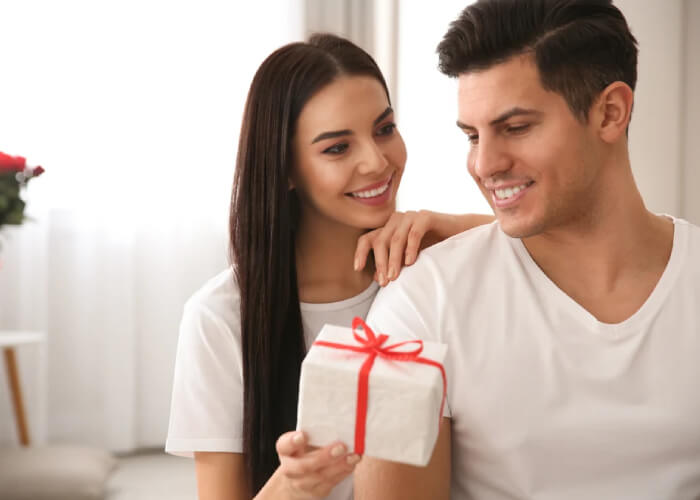 When it comes to getting somebody you love a gift, there are several different approaches you can take. If you're feeling uncertain about how to go about this important gift exchange, here's some advice:
Listen and observe – Chances are, your partner already knows what they want, and they've been dropping subtle hints to let you know. Paying special attention to your spouse's interests, comments, and behavior can give you clues as to what kind of gift would make them happiest.
Find something they'd never get for themselves – It sounds odd, but sometimes the very thing people forget to buy themselves is the thing that would make them most happy—and this becomes especially true with age. A beautiful new pair of shoes, a massage, or even a creative paint set can spoil your partner in a way that is surprising and endearing.
Get them an experience – Not every gift needs to be an object. In fact, some of the best aren't. Paying for a novelty experience, like swimming with dolphins, eating at a Michelin Star restaurant, or going in a hot-air balloon, gives you and your partner a special new memory to bond over.
Get them something handmade – For the raging individualists out there, there's nothing quite like a gift that no one else has. Hiring an artist or artisan to produce a unique and personal item is a very thoughtful gift that any free spirit will appreciate.
Make them something by hand – Are you an accomplished home DIYer? Perhaps your partner would appreciate a handmade gift from their beloved spouse. A refurbished vintage armchair, a floating wall shelf, or a homemade wine rack would likely delight any homebody partner.
There are as many gift ideas out there as there are people on the planet. The perfect wedding anniversary gift for your spouse ultimately depends on who they are as a person. However, if you're still feeling stuck, look below for some elevated ideas to upgrade your gift game.
5 Inspiring Wedding Anniversary Gift Ideas for Experienced Couples
There are some very traditional ideas about what married couples should buy each year for their wedding anniversary.
Paper for your first anniversary, wood for the 5th, pottery for the 8th… this traditional approach to wedding anniversary gifting may be classical, but it does lack a certain element of originality.
Instead of going for the obvious choice, why not upgrade your wedding anniversary gift with something a little more creative?
1. A piece of fine art
If your partner is in any way creative, gifting them a piece of art would make an excellent anniversary present. Whether it's an abstract painting or a beautifully sculpted vase, acquiring a piece of art from your local (or non-local, if you're feeling fancy) gallery shows an understanding of their taste. You can start your search by browsing the online art and design gallery Singulart, which ships internationally.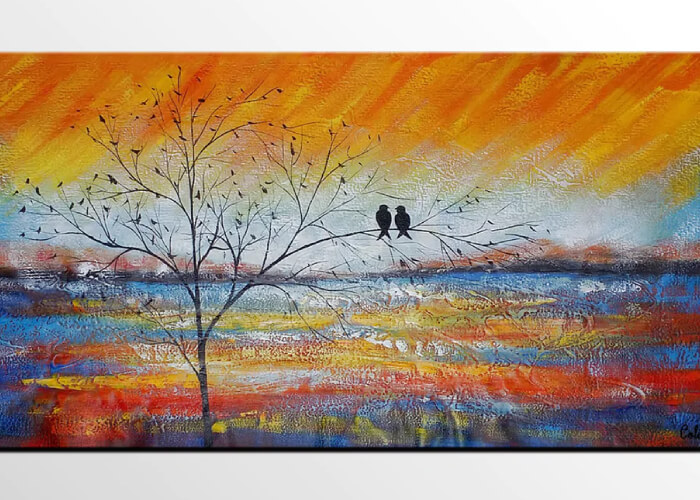 Art is all about the subliminal meaning, so if you can choose something that your partner actually likes, it'll certainly prove your attention is in the right place.
2. A donation in their name
When you've been married for many years, an anniversary gift doesn't always have to be traditional.
A donation given to a charity close to your spouse's heart is a beautiful way to show you know where their values lie. Giving back feels good and makes for an even deeper bond between a married couple.
3. Shared baking or cookery class
This is a fun idea for anyone who loves to be in the kitchen or who wants to improve their cooking or baking skills. You're never too old to learn a new skill, and introducing fresh, shared experiences into your marriage is one of the best ways to celebrate a longstanding relationship.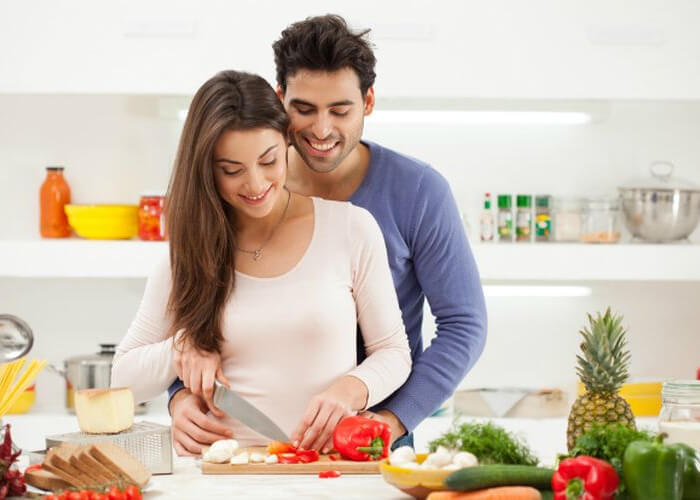 Many of these classes are designed specifically for couples, which makes it a great opportunity to meet other people in the same stage of their marriage as you. Social, delicious, and romantic? Yes, please!
4. Custom-made clothing
There are fewer ways to feel sexy than to wear a garment that hugs your body in all the right ways. If you've been married long enough, you might have access to your partner's body measurements, which means you're in the perfect position to order a perfectly sized garment to surprise them with.
5. Something to spice up your sex life
Although it may sometimes feel like your honeymoon phase is over, what's stopping you from celebrating a second one? A honeymoon-inspired toy or lingerie could be just the thing to revitalize your relationship and bring some excitement back into your marriage. At worst, it'll make you giggle. At best… well, that's between you two!
Summing Up
When you buy a gift or gift experience for your spouse, it demonstrates how much you care about their wants, needs, and aspirations for the future. A thoughtful gift can make all the difference in any relationship, but this becomes especially important for long-term married couples.
By giving your beloved partner a gift that speaks to their needs, your marriage will always feel fresh and exciting, no matter how many years pass.