Of course you always have the option of buying an expensive gift item and present it to the couple on their wedding. But, giving something personalized will always have long term impact on the couple. Whatever your relation with the couple is, how so ever you are connected to them – Personalizing the message will be way too impressive to express that unique connection. To actually personalize your message, we recommend DIY wedding gifts. DIY wedding gifts are the easiest and the most beautiful way to show your love and support to the couple in a unique and easy-to-customize way.
Handmade wedding gifts allow you to celebrate their big day through artistic and personalized expression. And believe you me, handmade gifts are easy to make, all you need is the idea, and the understanding about the couple, so that you can personalize the wedding gift accordingly. Well, I am sharing with you the list of 51 personalized (DIY) gift ideas for wedding couples.
Have a look…
1. Personalized Photo Collage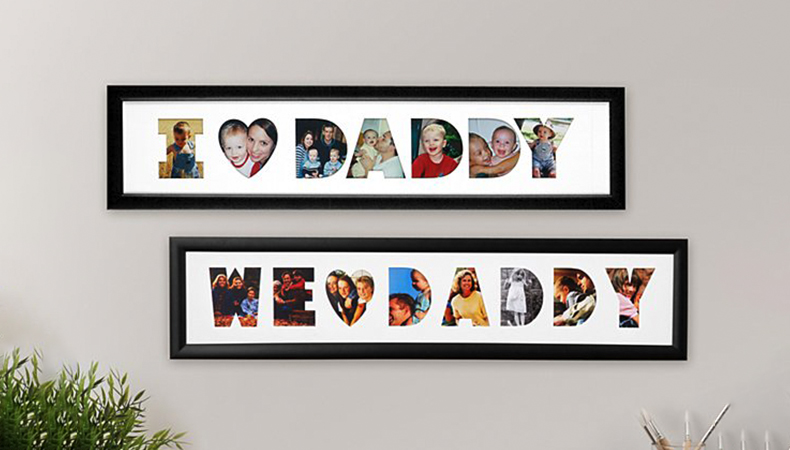 Photo collages make for beautiful wedding gifts and the best part is you can do it in many ways. Well, for this one all you need is couples arrange 16 – 20 of their most memorable images. You can take images either from your friendship or their wedding day. Now arrange these pictures in a wooden collage. Couple would love this pieces.
2. Hand Painted Cushion Covers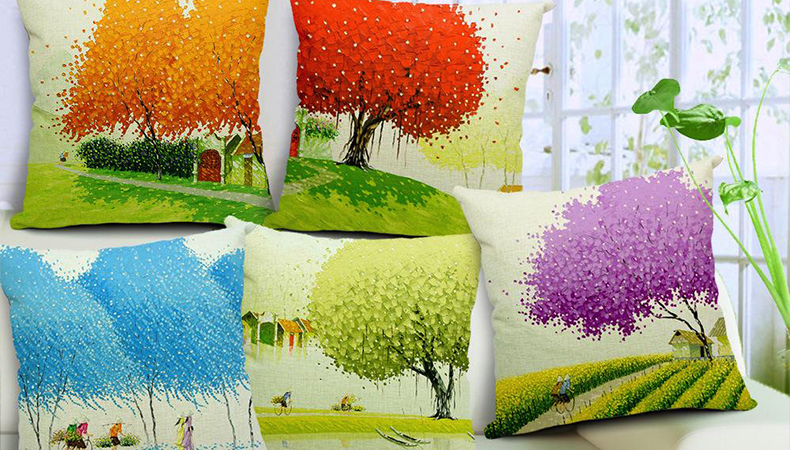 If you are a great painter, then this a great chance to show your passion for art. All you have to do is either buy plain white colored cushion covers from the market or stitch them at home. Now, paint these cushions in different designs and pattern, making them unique. This gift will not only add to the colors in their living room, but also happiness in their lives.
3. DIY Wooden Chopping Board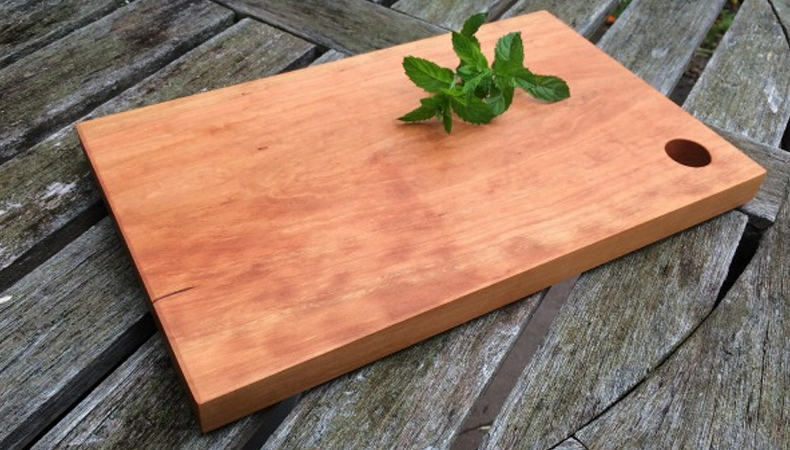 Wooden chopping boards are really easy to make are very creative. You can select any design square or circle or maybe something different and unique and make it. Arrange for a wood log, draw a desired shape on it and now cut it. Your wooden chopping board is ready.
4. DIY Candles Set with Buttons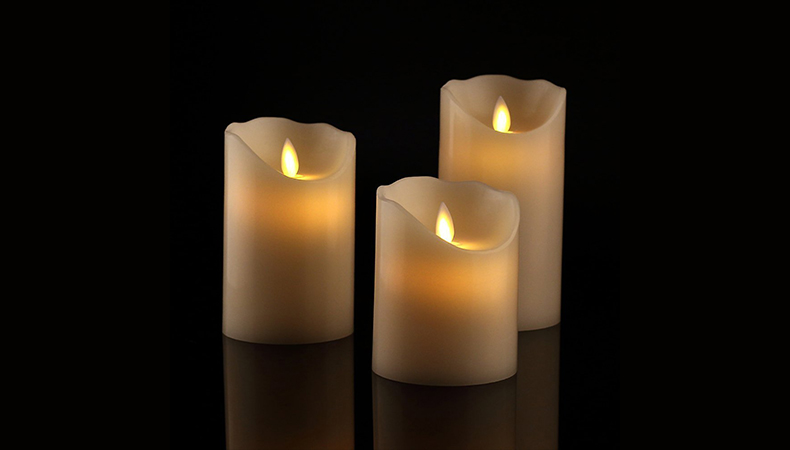 Making candles at home is very easy. All you need is three small sized glasses. Take three different color buttons (yeah the ones which are used for shirts and other dresses), fevicol, wick, wick stand, and wax. Now melt the wax, pour it in the glass, attach wick to the wick stand, and place the wick in the bottom of the glass, so that it settles firmly. Take buttons and start pasting them in the glass, cover your glasses with buttons.
5. Hand Painted Wooden Bowls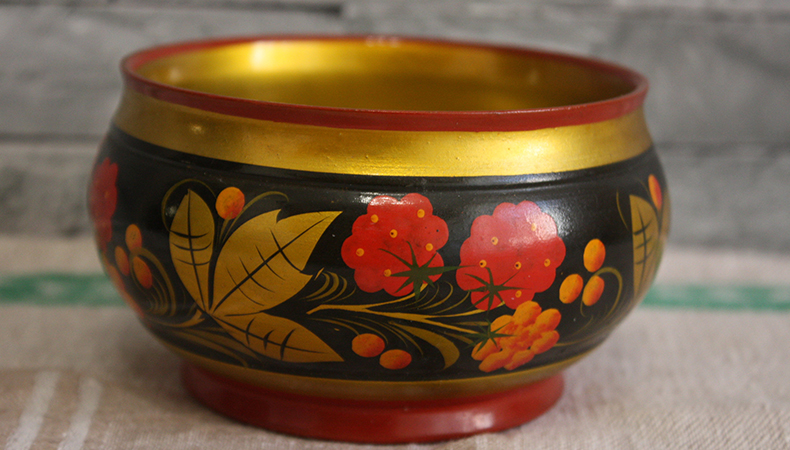 Take a set of wooden bowls and paint them in different color pattern. These beautifully hand painted wooden bowls will be a unique addition to their kitchen collection.
6. Leather Coaster Set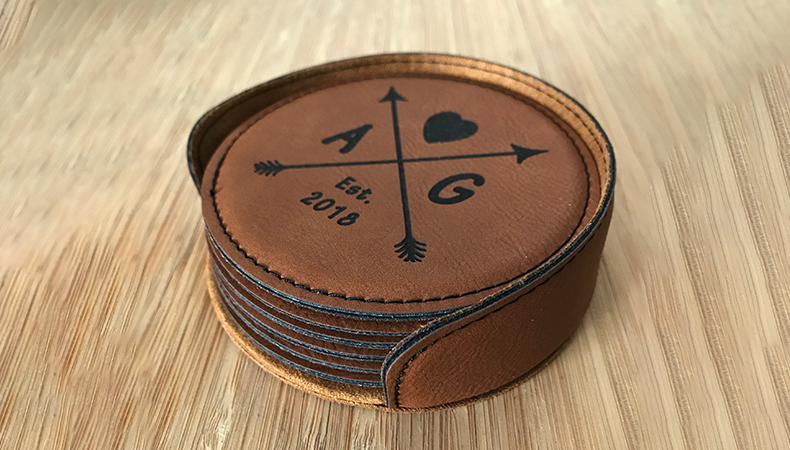 Leather coaster set do look good, arrange for leather cut them into square or circle and have them painted. These coasters will make for a unique gift item.
7. Dining Table Runner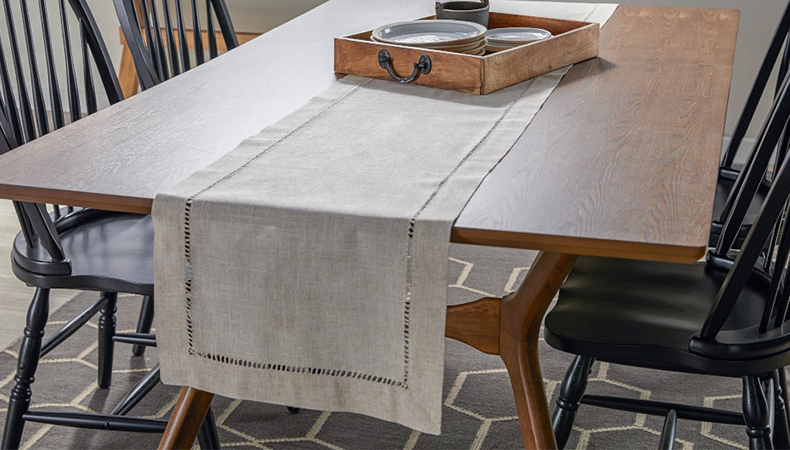 Handmade dining table runners look really pretty. You can make a runner out of jute, or from a cotton cloth as well. For making a cloth runner, you will have to take thick cotton cloth, either paint it with some floral design or decorate it with different color sequences. This adorable piece will guaranteed be used whenever they will host a party at home.
8. Woolen Pillow Covers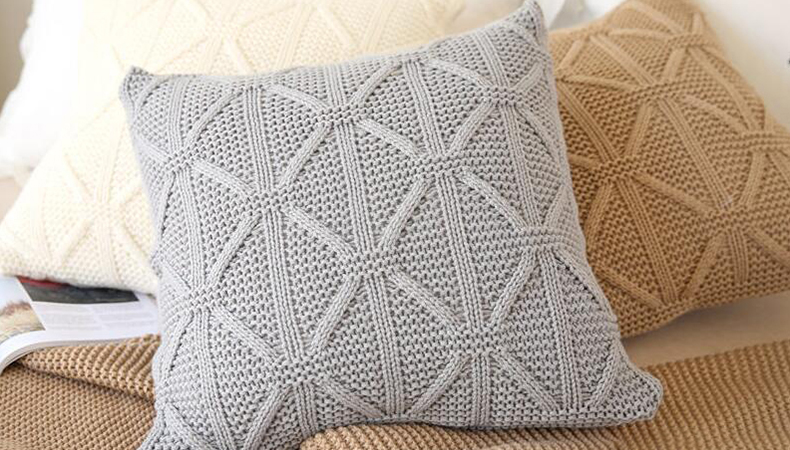 For the couples getting wed-locked in winters this one will be a perfect DIY gift. And it is easy to make trust me, if you know knitting☺ ☺. All you have to do is get some beautiful wool and knit some designer pillow cover for the couples to use. They will love this cozy piece.
9. Tea Towels with Personalized Quotes/Phrases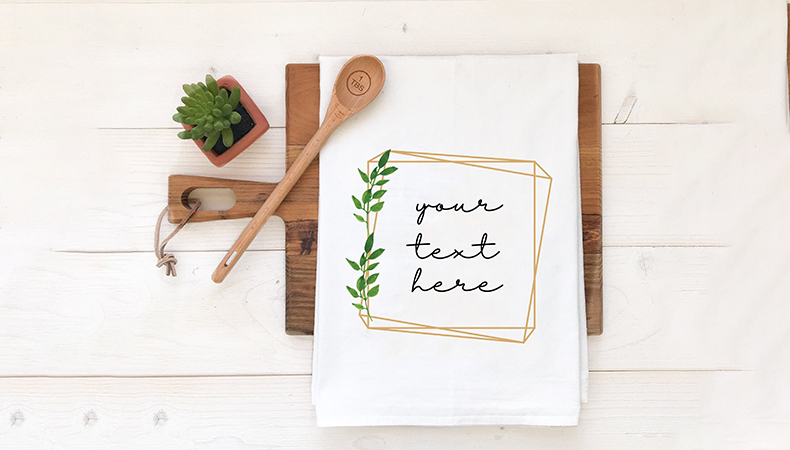 Another beautiful DIY gift item you can create is – Tea towels. Take blank tea towels, customize them with some loving phrases fit for the couple. Paint into the lettering for a set of wedding-themed kitchen accents.
10. Hand Dyed Kitchen Towels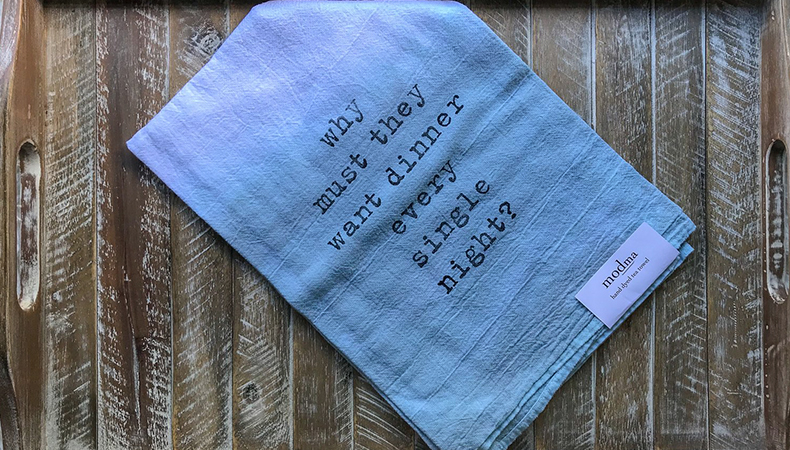 Hand dyed kitchen towels are easy to make. Take blank kitchen towels, dye them in beautiful color. It's easy to make trust me. There are many ways to do it, trust me.
11. Colorful Dream Catchers for the Couple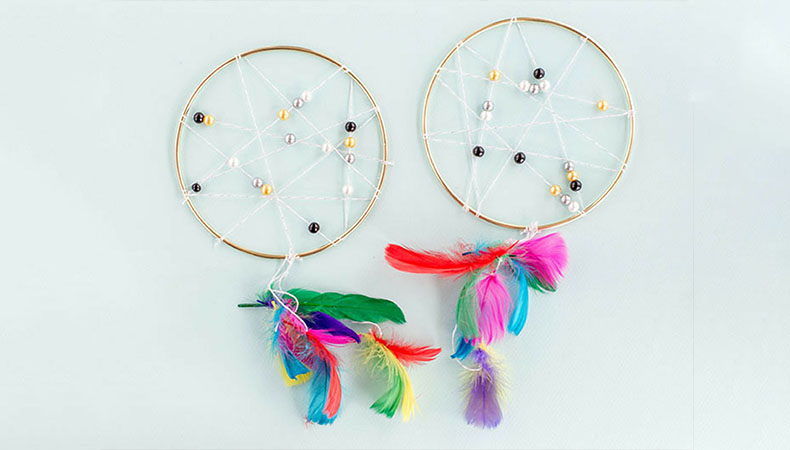 Dream catchers make for really wonderful DIY gift items, and they look amazing when hung. Dream catchers are easy to make. Make a set of two with different colors and decorate them with colorful beads and feathers.
12. DIY Planters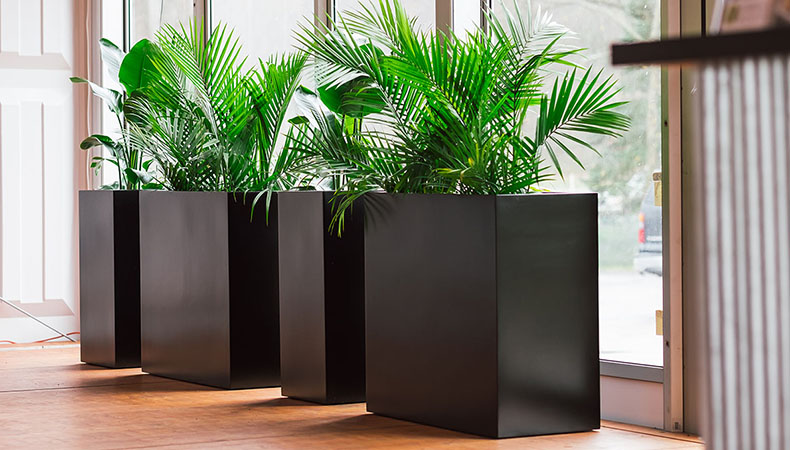 Gift the couple some beautiful looking planters, which they can place in their living room or on the work desk. Planters make for a wonderful wedding gifts these days. Take some pots and beautiful looking indoor plants. First color the pots in white, once the white color is dry, dip your pot half in either red or blue color. Once the color dries, place the plant and your planter is ready.
13. Nail Painted Coffee Mugs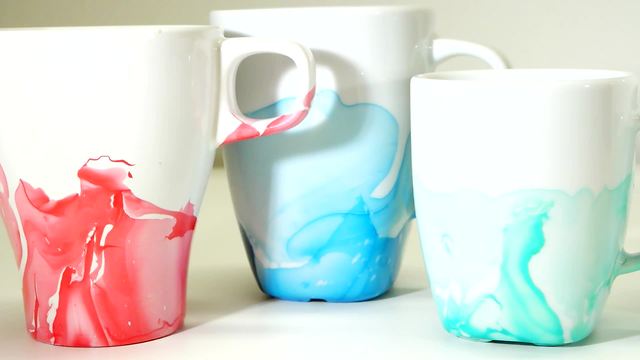 Amazing personalized gift item, and the easiest as well. Take a set of two coffee mugs in white color. Now take a big bowl pour hot water in it and then pour a few drops of a nail paint into the hot water. Now take your mug gives it a nice dip in that water and your beautiful coffee mug is ready. You can use different nail colors for mugs, instead of using the same color for all.
14. Geometric Cocktail Tray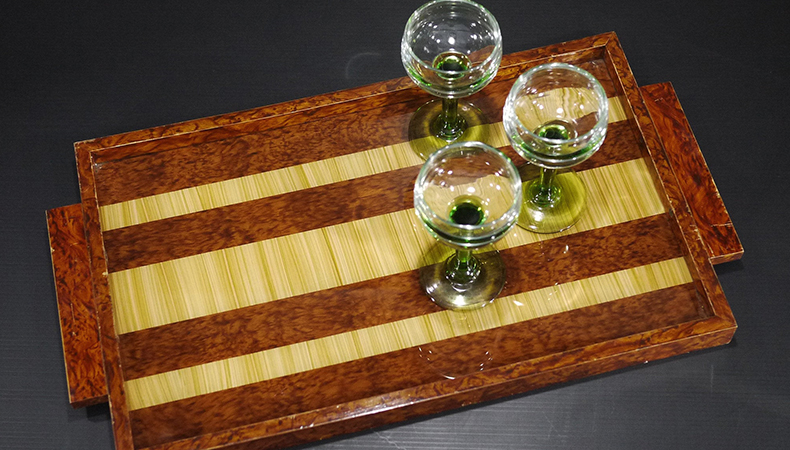 This one will be a perfect addition to a home bar. Get a simple, geometric wooden tray and then paint the tray with your choice of pale hues in a color-blocking pattern. Pack with couple's favorite cocktail ingredients and glasses and your DIY gift is ready.
15. DIY Wooden Serving Bowls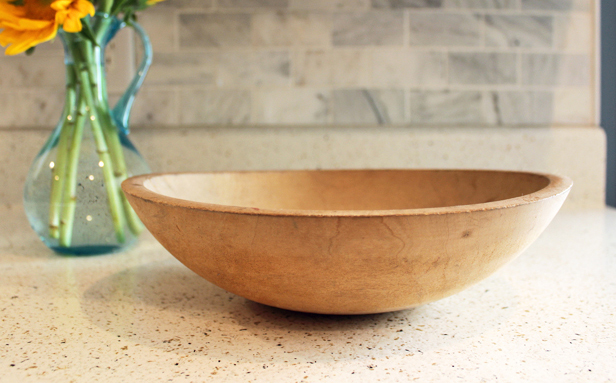 Take serving bowls of different shapes and paint it in your choice of color and pack them with some assorted cookies and your gift is ready to be presented.
16. Sangria Kit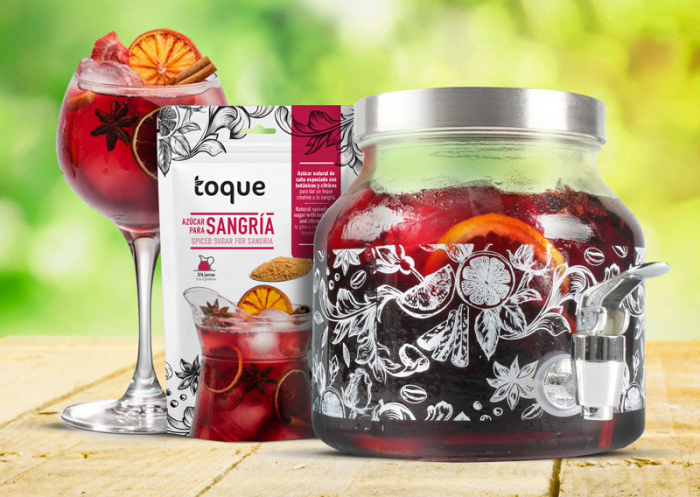 Sangria kit make for a wonderful gift item on a wedding or bridal shower. All you have to do is take a large pitcher or serving jar keep all the essentials: red wine, fruits, and a stir spoon in the pitcher. Decorate the jar a little may be with a jute rope just make a beautiful knot. Pitcher can be used by couple even after Sangria essentials are over.. ☺ ☺
17. Assorted Cookies In A Jar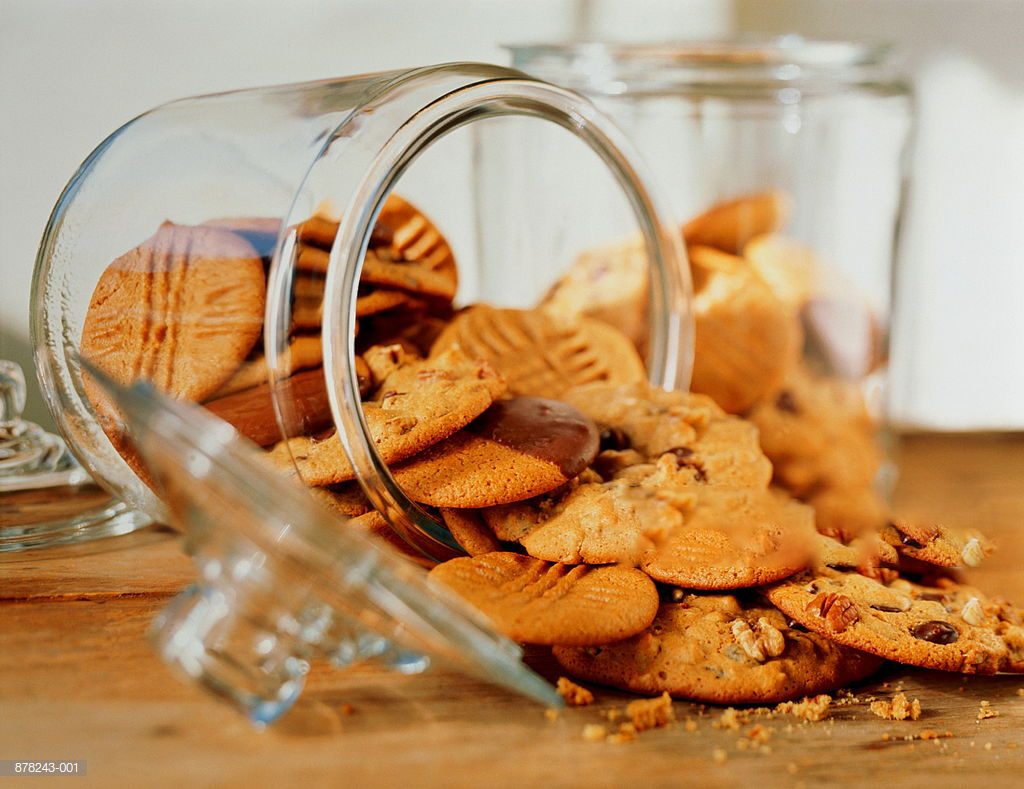 This one is easy to create. All you need to do is stir up a batch of the couple's favorite cookies, and layer them in a mason jar, decorate the jar and that's all! They'll surely love snacking on these treats when they're in the midst of their wedding planning.
18. A Customized Couple Photo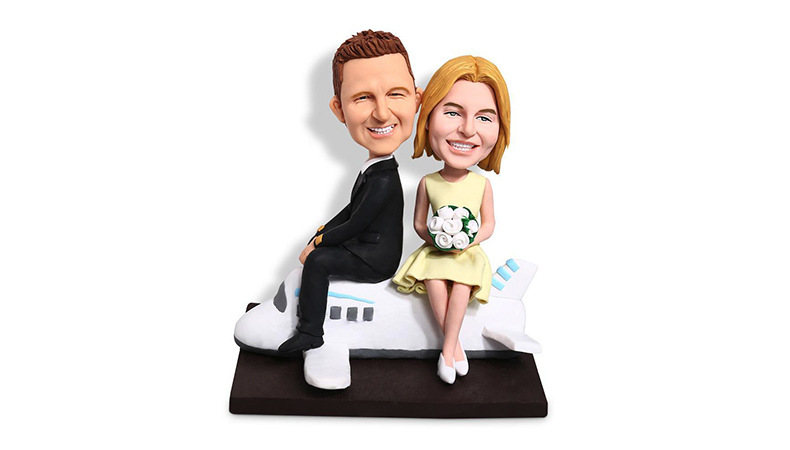 If you know the couple very well, this one will make for a great DIY gift idea. Take their best picture and place it on a wooden frame, decorate the frame. This DIY gift will make for a great keepsake for them.
19. Cookie Mix In A Jar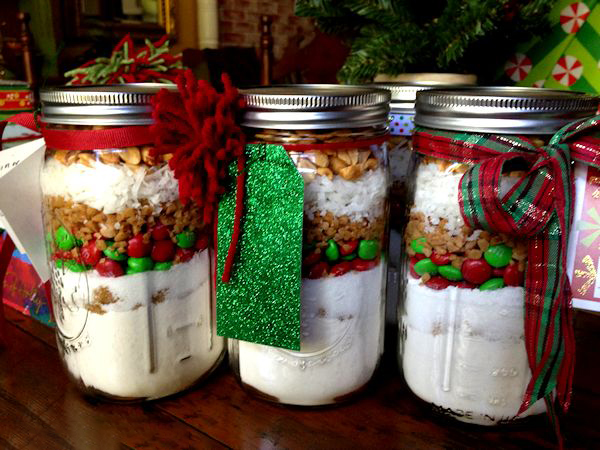 This is another beautiful gift item, choose a nice recipe, and take all the ingredients of cookie. Now layer cookie mix in a mason jar, close the lid, and label the baking instructions on the lid. Decorate the jar a bit. That's all!!
20. Homemade Liquor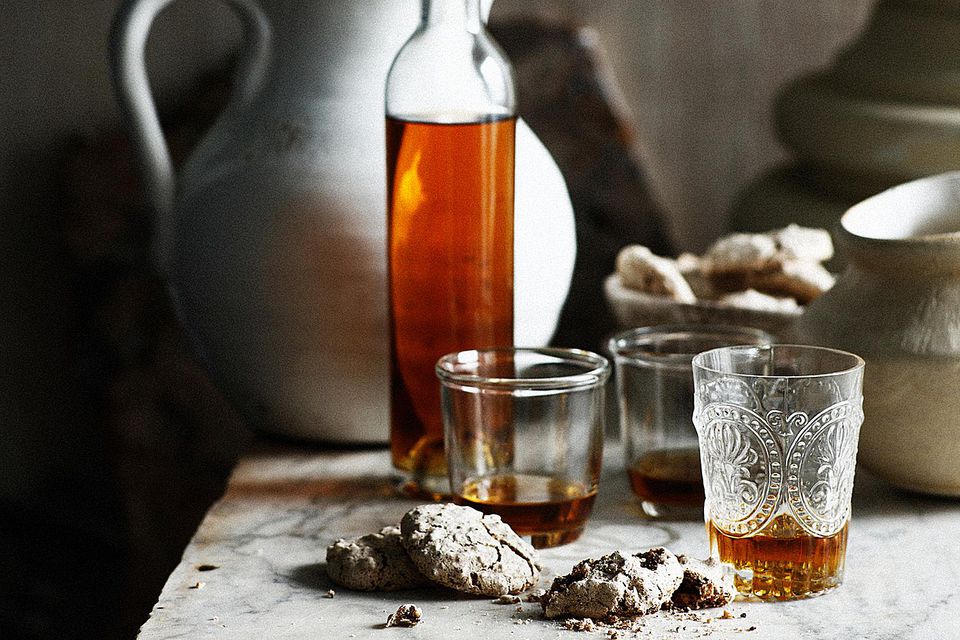 A homemade liquor is another wonderful gift idea for couples on their wedding. Try making your own peach liqueur, limoncello, or amaretto. Couple will be glad to receive this one, they can have this on their honeymoon while enjoying each other's company!!
21. A Wood Wall Art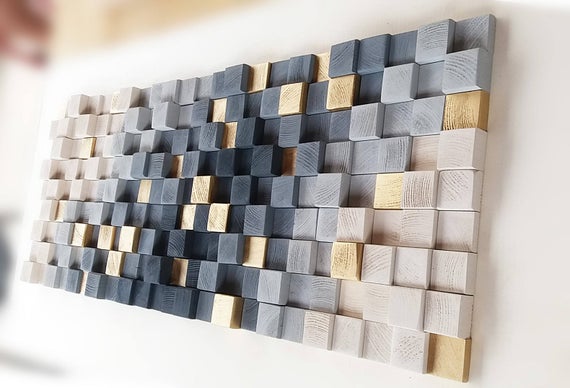 A dark wood art along with letters or numbers will make for a perfect wedding gift ideas. This is something which the couple will enjoy for years to come. You can customize the wood wall art with a monogram or the couple's wedding date.
22. Homemade BBQ Rub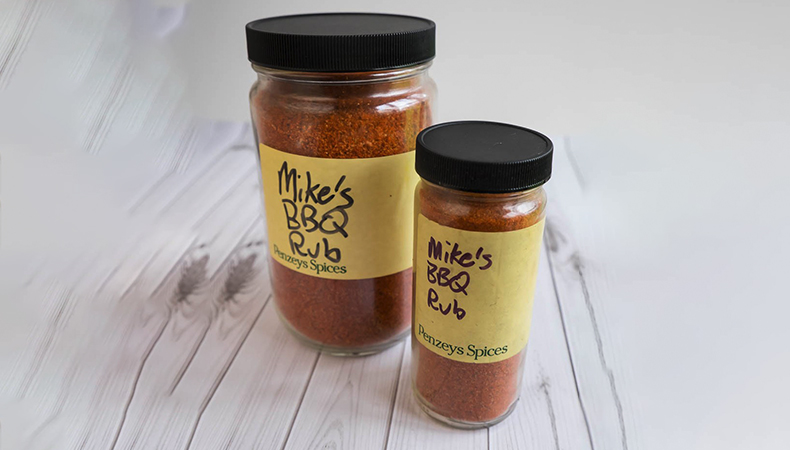 A perfect gift for extra busy couples, as it makes cooking and grilling extra easy for them. All you need to do is to blend delicious spices like cayenne, red pepper flakes and paprika and that's all!!
23. Customized Herbs and Spices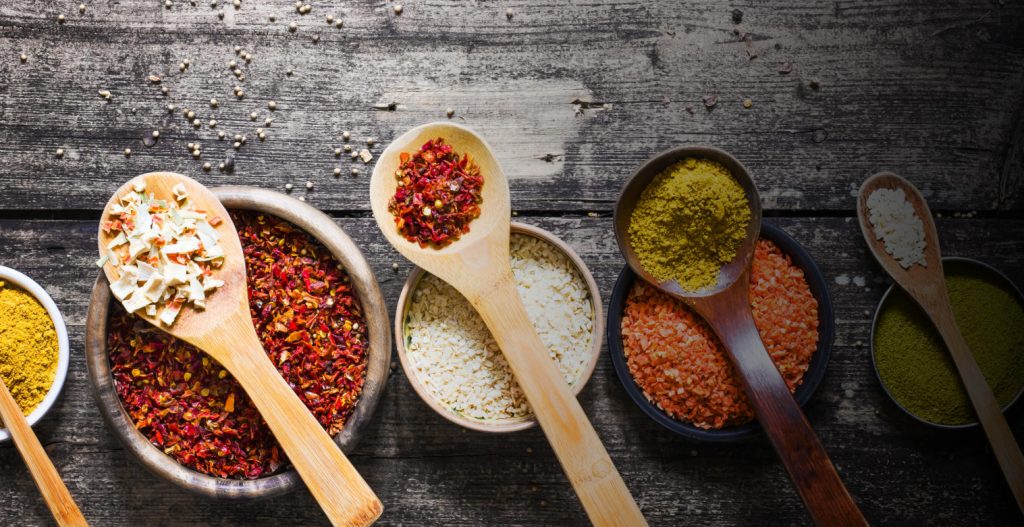 This is a great idea to fill the spice cabinet of the newly-wed couple. Blend special mixes for roasting veggies or seasoning meat. Pack them in decorative containers with some fun labels. They will love it!!
24. Homemade Flower Vase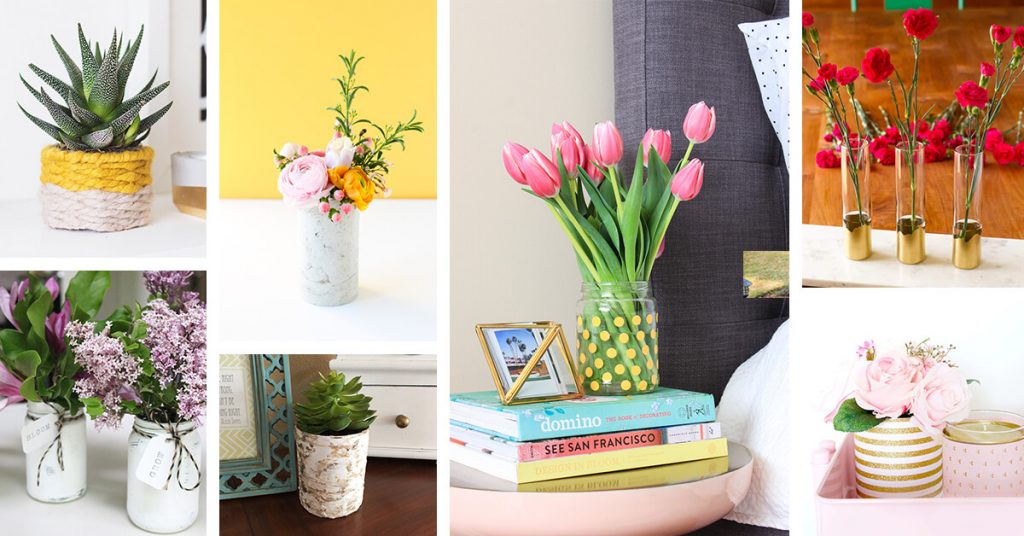 You can create a beautiful flower vase at home. And there are several ways to do so, but one is to make with clay and then color it with beautiful colors of your choice. The couple will surely love your efforts!
25. Colorful Wooden Cutlery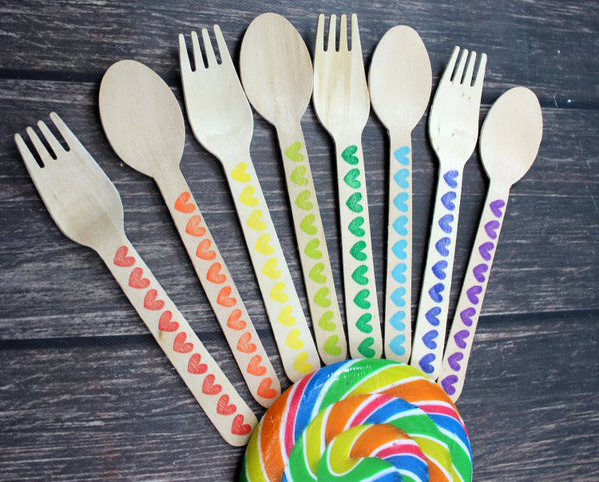 Easy to make and wonderful to give gift item. Arrange for wooden cutlery, DIY it with paint. You can create any design or pattern of your choice, keeping the color combination same or have them in multicolor. This DIY gift really looks beautiful and make for a great addition to their new kitchen.
26. A Handmade Painting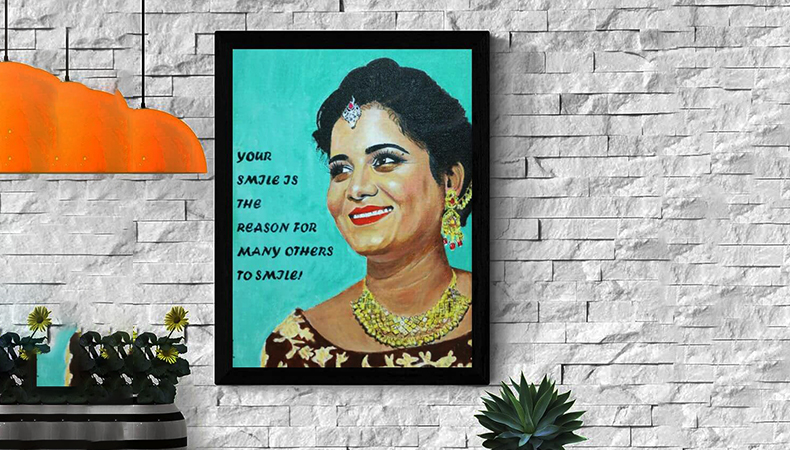 If you think you are into painting and art, then a beautiful handmade painting will make for a perfect engagement gift.
27. DIY Wall Art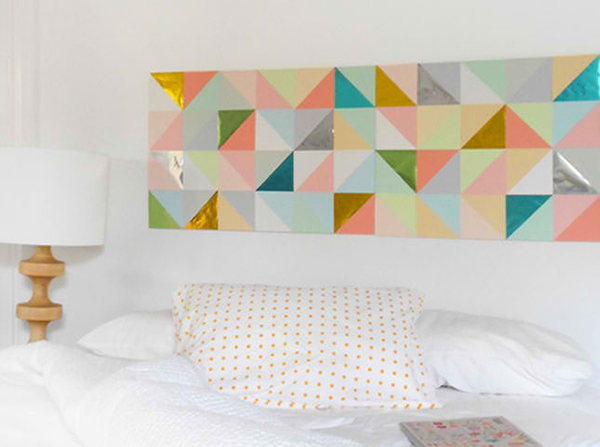 Create a wall art for the couple, they will love to decorate their homes with this one. There are several ways to create a wonderful wall art, and if you don't know exactly what to do, youtube it. There you can get myriad of options.
28. DIY Trinket Boxes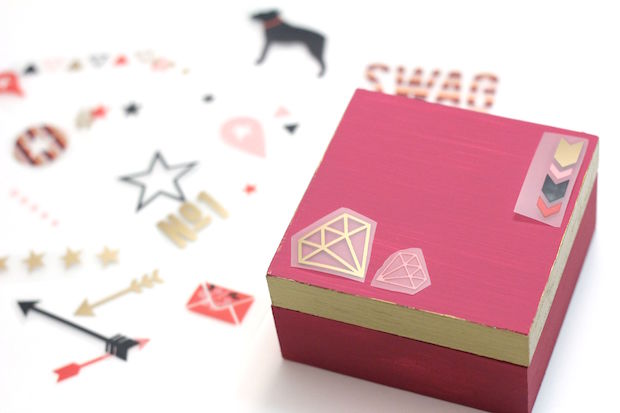 You will enjoy making this for your best friend on her wedding. Take small boxes, attach animal figurines to the boxes, and then paint the boxes in some beautiful colors. Your bestie will have enough to store in these trinket boxes, such as; earrings, rings and knick knacks.
29. DIY Moisturizer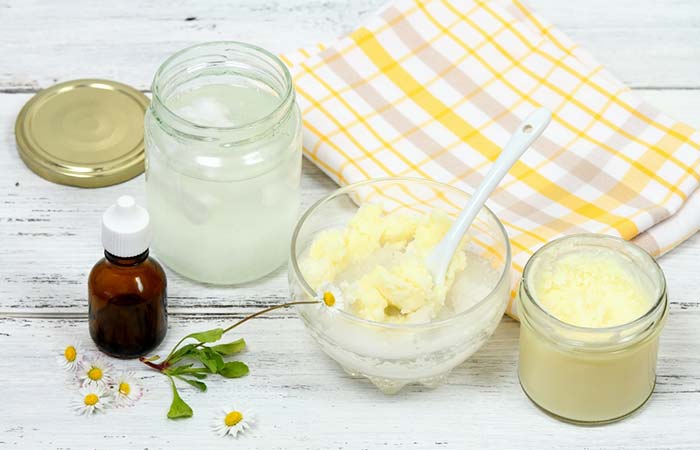 Yeah, you read it right… You can make moisturizer at home and gift it to your friend on her wedding. Make moisturizer at home adding all the flavors which your friend like the most and gift it in a beautifully decorated mason jar.
30. Woven Wall Hanging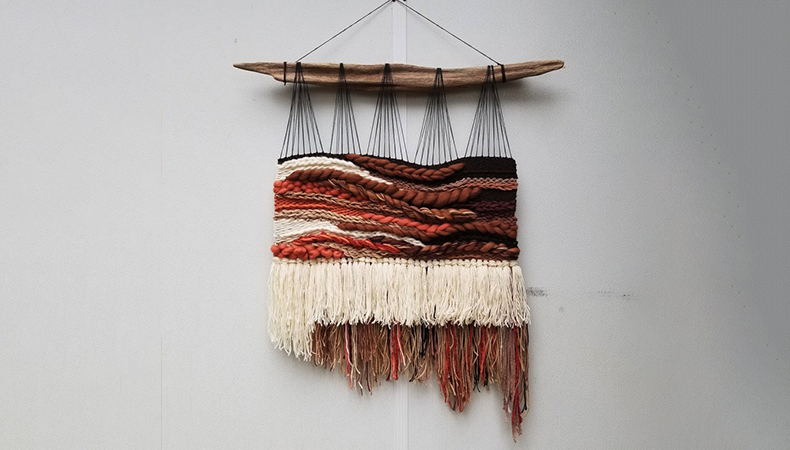 Create a beautiful wall by repurposing a simple, white bath mat. Paint it in some classy color and add tassels to the bottom. Now hang the art work with a dowel or a wooden slab. That's all, your gift is ready!!
31. DIY Door Mat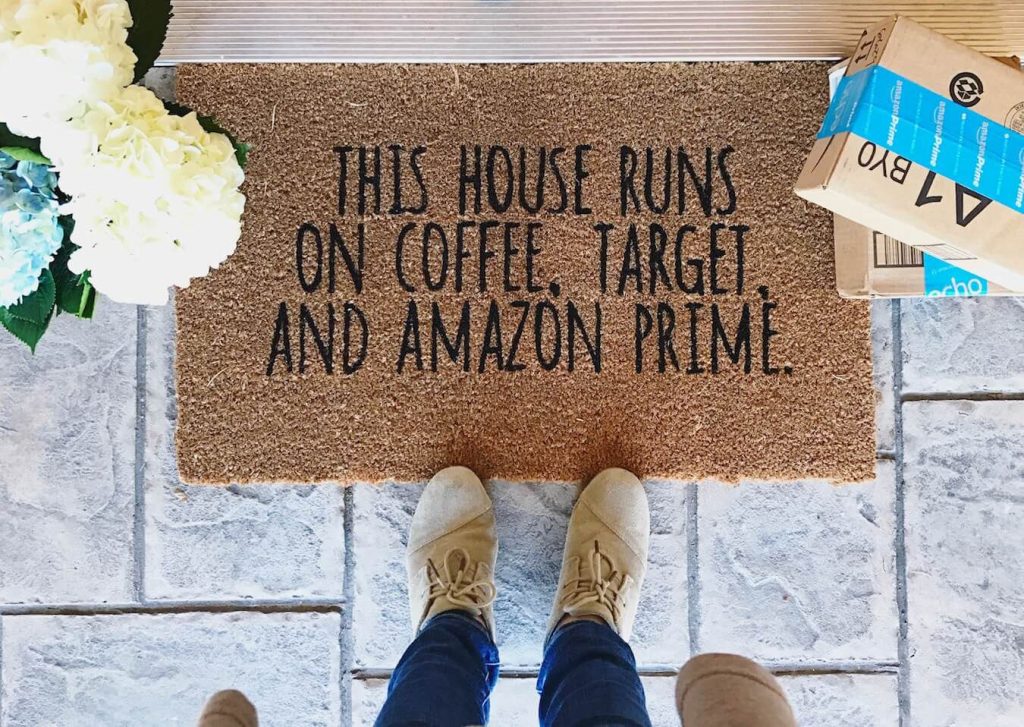 Customized door mats also make for a unique wedding gift items. You can create a beautiful door mat with jute and cotton cloth, this piece will look amazing when placed on the door to welcome guests.
32. DIY Jute Floor Mat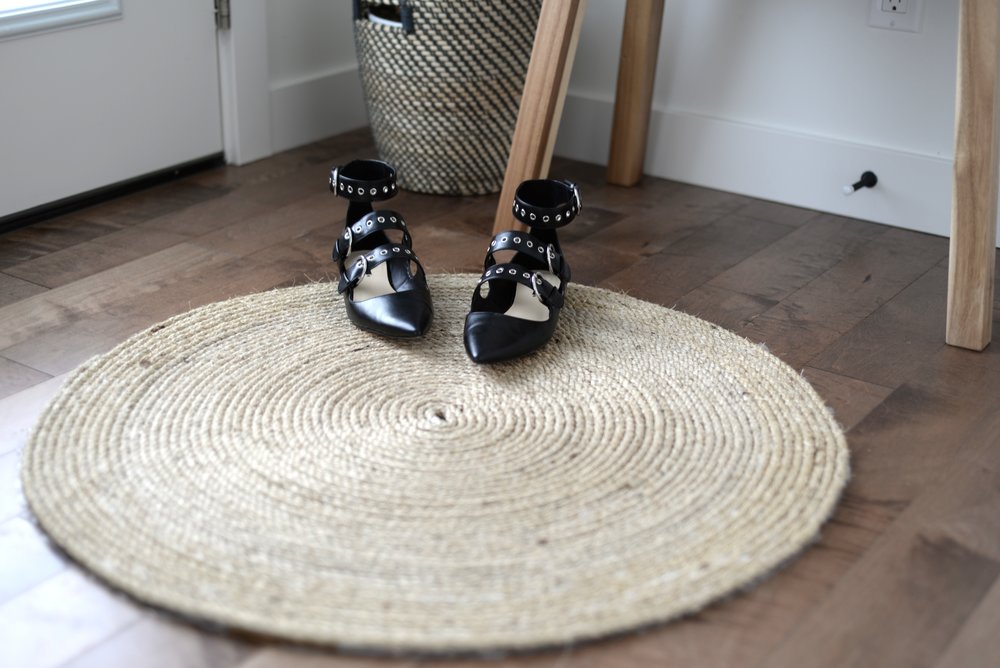 This may take some time of yours but believe you me, it will be a beautiful gift for the couple. Take jute and different colored cotton cloths (red, blue, and yellow), now make braids of jute and different colored clothes separately. Once you have made enough braids, start with jute braid. You can make it round or rectangular up to you. It will make for a perfect DIY gift and they will love it.
33. Fiber Cotton Macrame Plant Hanger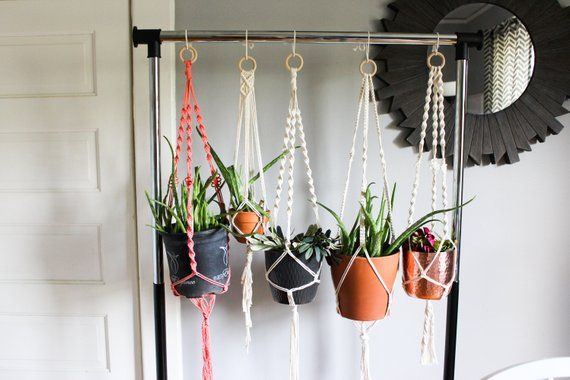 You can either make it at your home. These plant hangers made of rope looks really beautiful and a perfect gift item for the couples on their wedding. They will love to decorate their walls with these plant hangers.
34. A Bohemian Styled Jute & Cotton Table Runner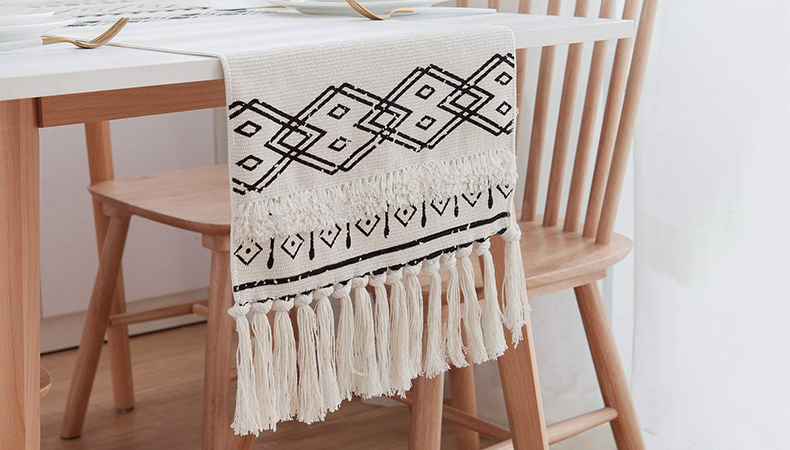 Who doesn't like bohemian style home décor ideas…… Everybody does!! You can make it at home. These just and cotton runners really look wonderful. Your friend will love this gift on her wedding, and the use is guaranteed at some special occasion. It's a wonderful gift item.
35. Handmade Flowers with Vase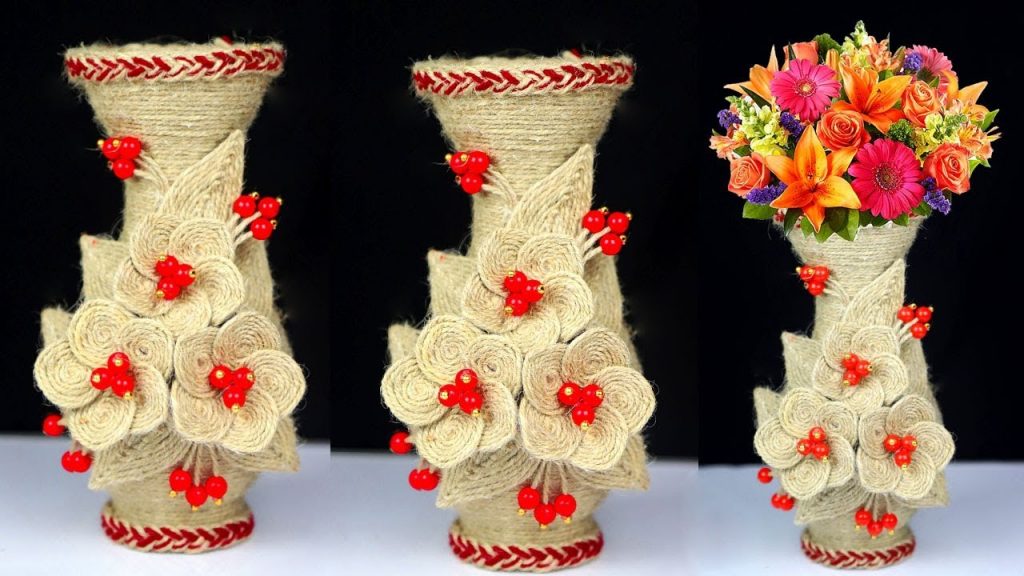 The couple would admire you for your efforts. You can craft colorful blooms out of tissue paper. It's easy to create an easy flower design like poppies or roses at home. Place them in a vase and your gift is ready!!
36. Brownies In A Jar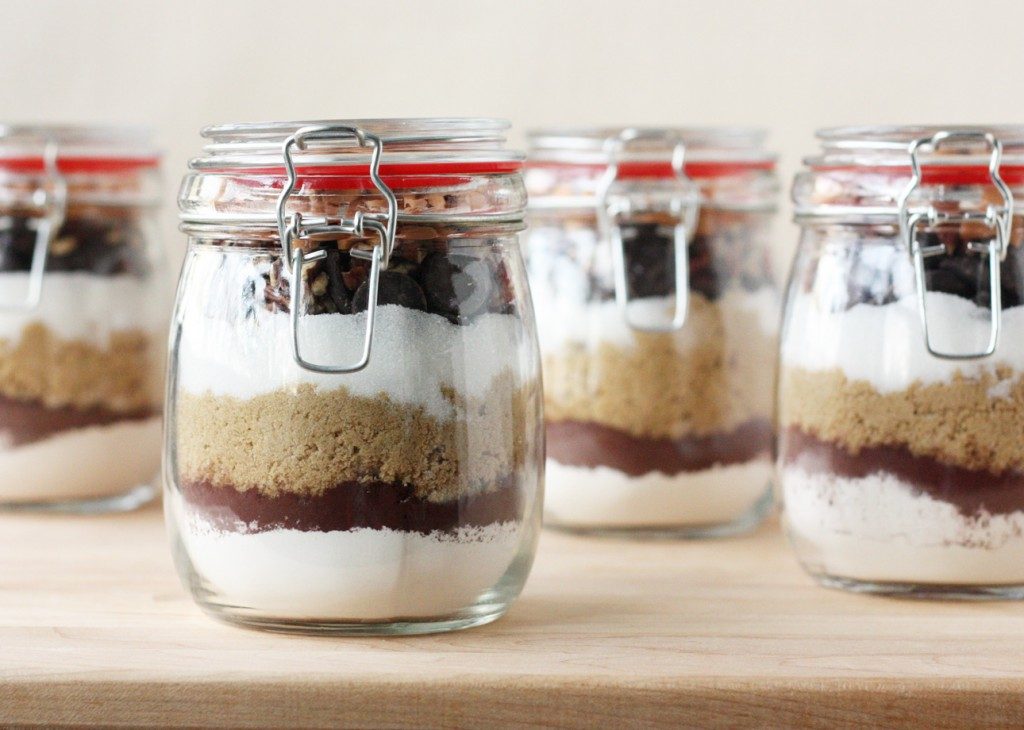 Sweet gift for the ones who have sweet tooth. Treat the couple with some sweet. Take a mason jar, layer the ingredients for brownies in a mason jar. Now add some special toppings like walnuts and chocolate chips. And take a jute rope, tie it in a bow shape outside the jar, just for décor purpose. That's all, you are done!!
37. A Lamp Shade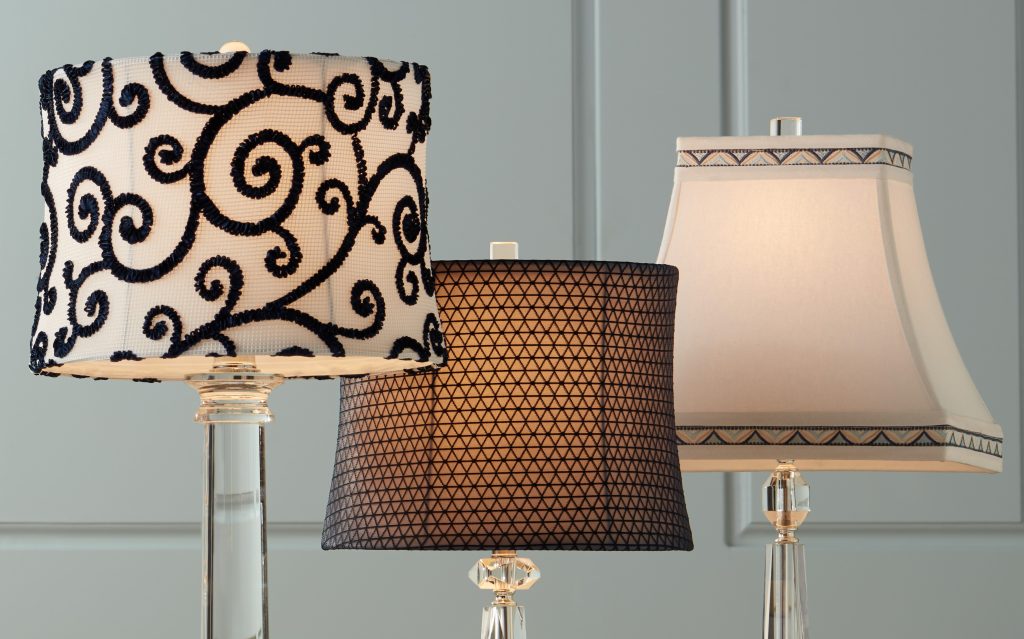 Lamp shades make for great wedding gift items. You can create a wonderful lampshade at home with a cloth. Either take a blank cloth and paint it or buy a printed cloth and then make a lampshade out of it. This DIY gift item will add to their living room décor.
38. Makeup Brush Roll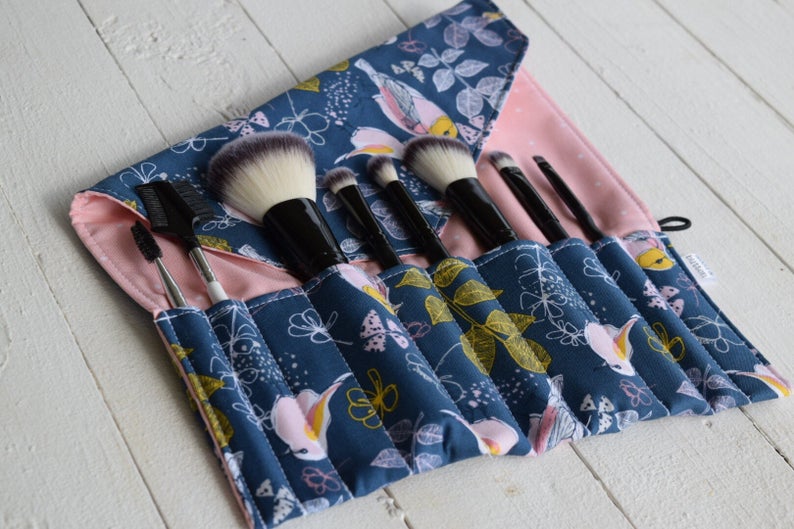 Simply transform a wooden sushi mat into a makeup brush roll. Customize the roll with your choice of ribbon and clasp. This one will help the bride stay organized at her wedding and even after her wedding. A useful gift item for the brides.
39. Potted Succulents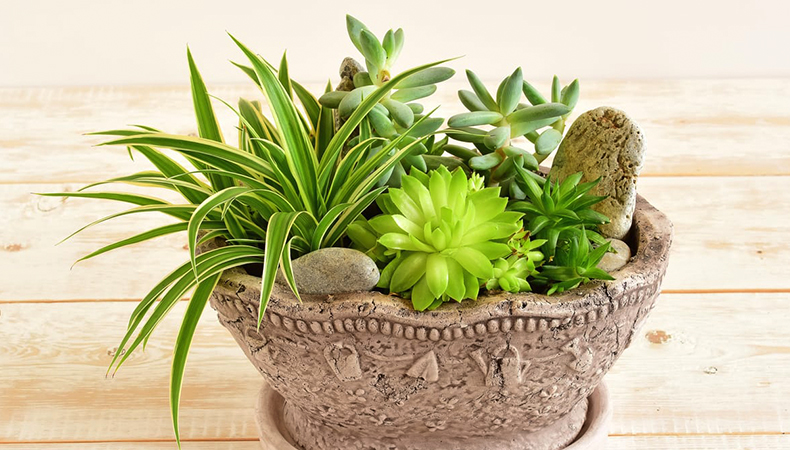 Green is the most wonderful color of all. You can also add some green to the couple's home decor. By giving them a potted succulents. Paint small mason jars and then plant succulents inside. These beautiful gifts can rest on a windowsill or near a reading nook of your friend's room.
40. Decorative Mugs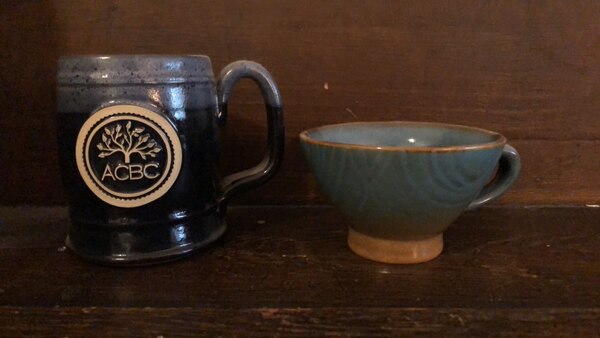 This is for the couple who love to have their coffees together. Just take solid-colored coffee mugs, enhance them with polka dots, hearts or geometric patterns. Pack them nicely and let the couple enjoy their coffee together.
41. A Jewelry Plate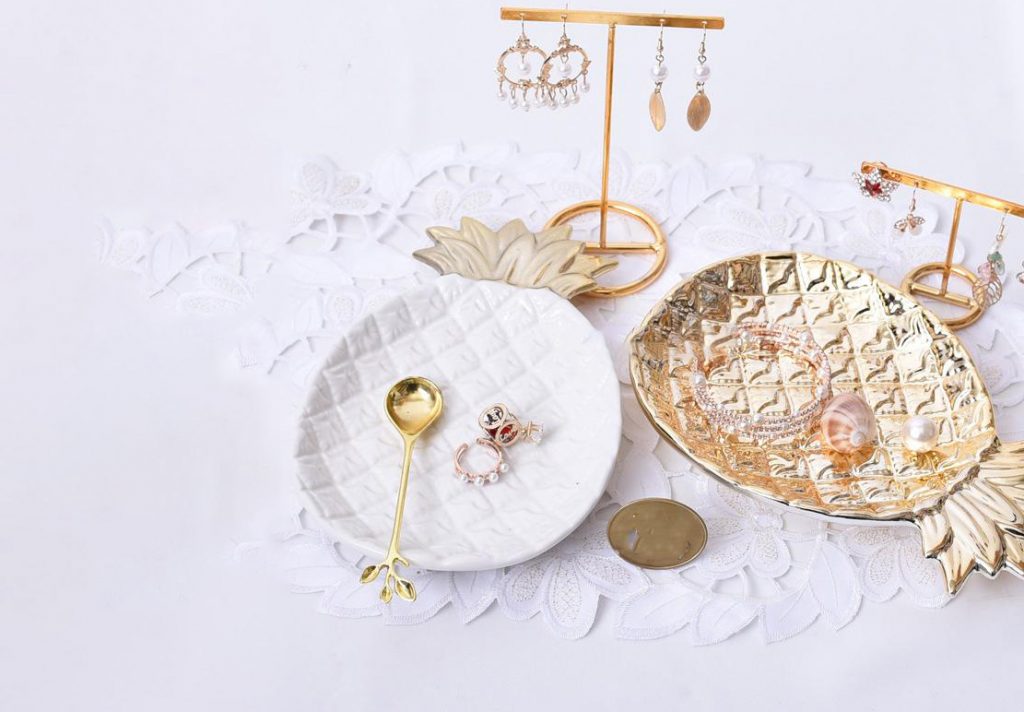 DIY it… Take a jewelry dish dip it into metallic paint. The couple will have their new rings or other special items like watches and bracelets to store in a jewelry plate. It's a great gift idea for the couple. Just try it out!!
42. Wedding Ceremony Wine Box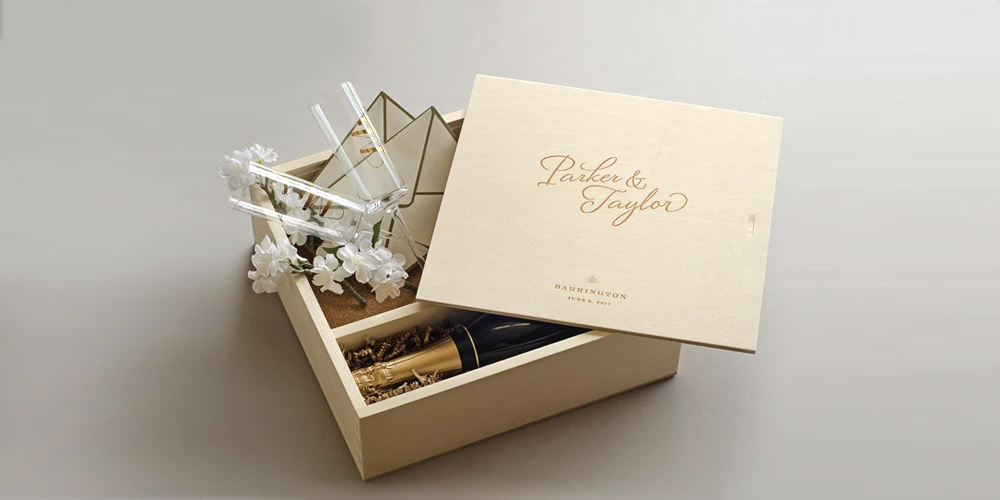 DIY a wedding ceremony wine box for the couple. Take a wooden box, customize the same, you can etch their wedding date on the cover of the wine box. Pack it with their favorite wine and gift them!! A lovely gift for couples who love to have wines together.
43. Hand Painted Bed Cover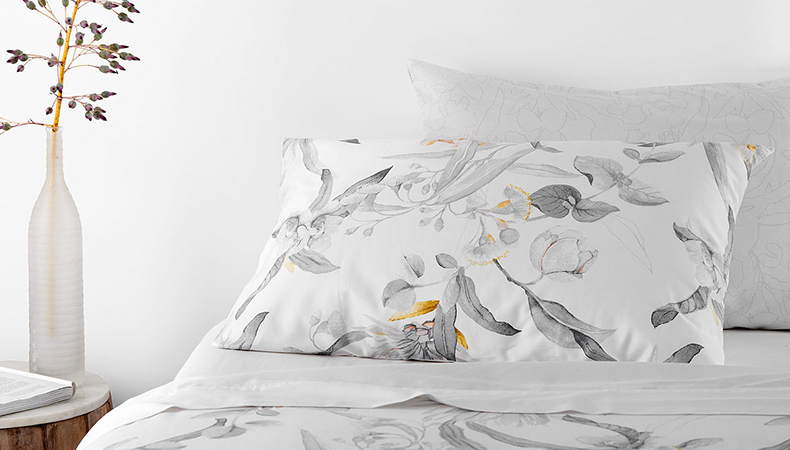 Bed covers are another wonderful gift items, and if they are handmade they are simply great. If you love your daughter and want her to have your blessings always, then paint a blank bed cover in beautiful colors to gift it to your daughter as she steps into her new life.
44. Table Show Piece in a Mason Jar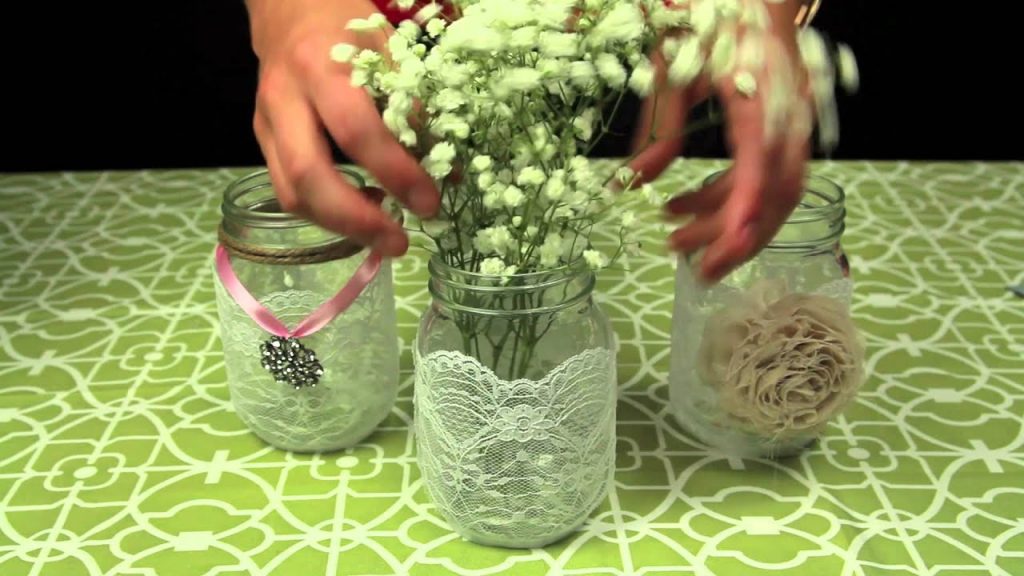 Take a beautiful Mason jar take a couple statue (mini figures) place them in the jar, add glitter to it, now pour water till the top of the jar and add a few drops of glycerin to the water, put the lid on. And your gift is ready!
45. Snowy Candle Set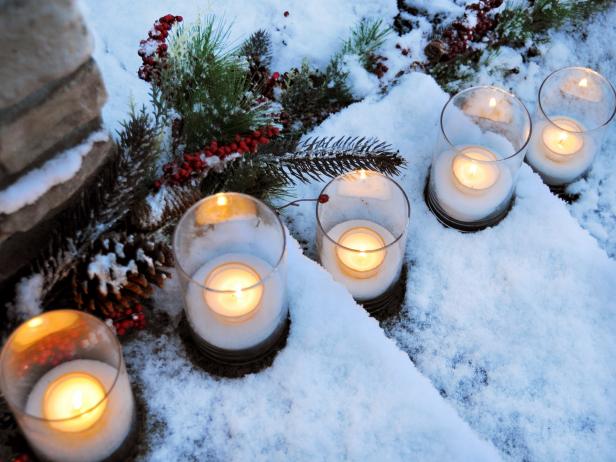 Take two Mason jars, apply white glue over the jars now sprinkle Epsom salt all over the jars and now tie a ribbon on the top of the jar, place a candle inside and your DIY gift is ready.
46. Cutlery Stand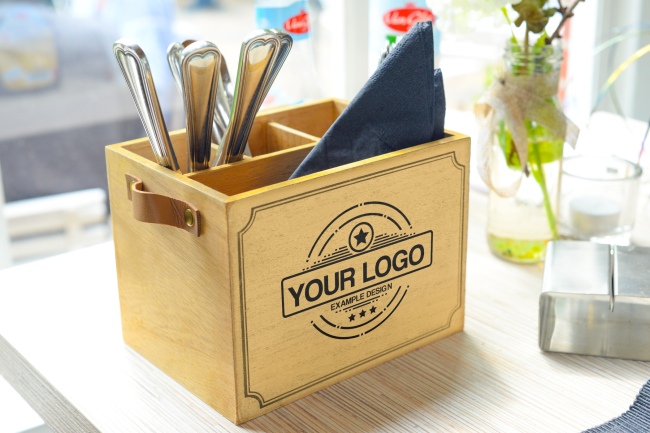 Take a plastic box, cut it in a desired shape, paint it with your color choice, once it gets dry, and now make polka dots on the stand either by white paint. This piece on their dining table will simply add to the décor. Pack it with the steel or wooden cutlery and you're ready to go!!
47. Glass Bottle Lamp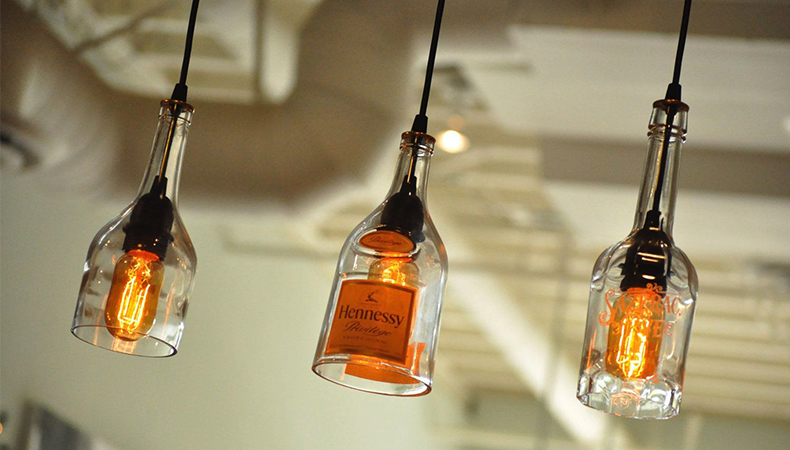 A wonderful DIY item that looks pretty in a living room. Take a beer bottle, paint it with your favorite colors. Once your paint dries up, take a string light place it in the bottle. Your DIY gift is ready!!
48. Photo String Collage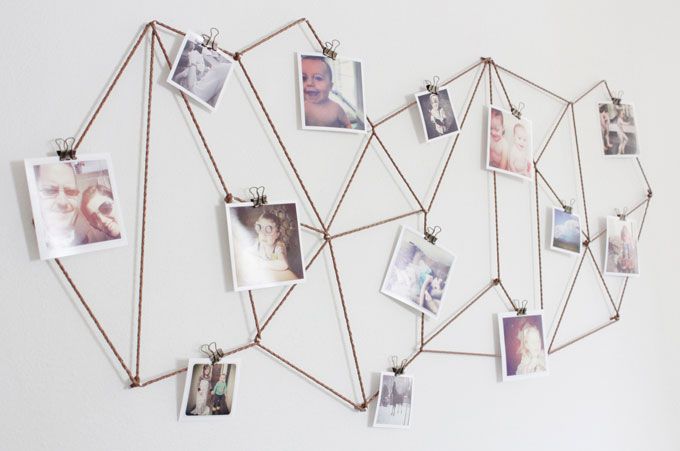 String collage are very much in trend and they are beautiful addition to anybody's bedroom. Of course photo string collage will be a great wall décor for the couple. Arrange for some romantic pictures of the couple, and a string lighting clips. Make sure that all the pictures are of the same size. Clip the pictures in the string light clips and your gift is ready.
If you want to make it simple, then use jute wire and wooden clothespins to make the same string collage.
49. Golden Vase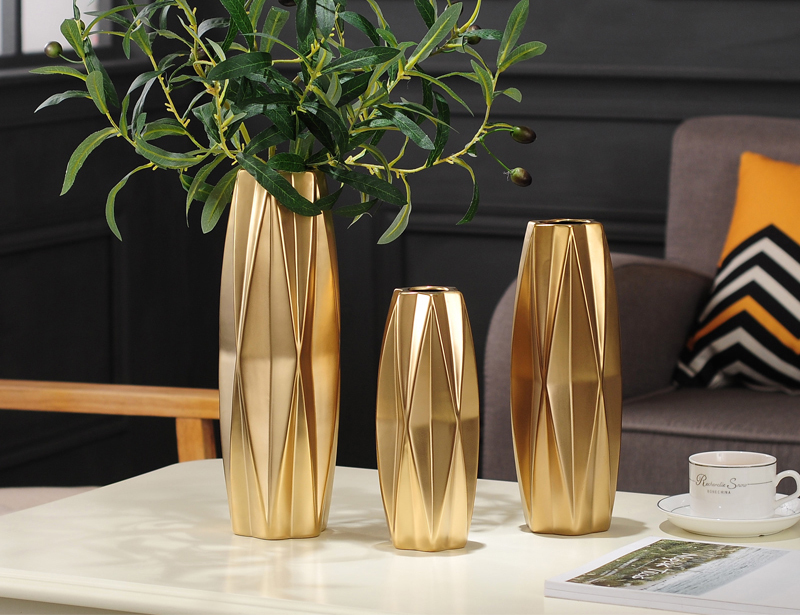 Repurpose a glass bottle into a beautiful vase. Take a bottle, plastic spoons. Now remove the stem of all the plastic spoons, paste the spoons on the bottle starting from the bottom, keep pasting all the spoons till the top of the bottle, now paint it with metallic gold spray paint and your golden vase is very much ready!! Amazing DIY gift item that will add to their living room décor.
50. Personalized Coasters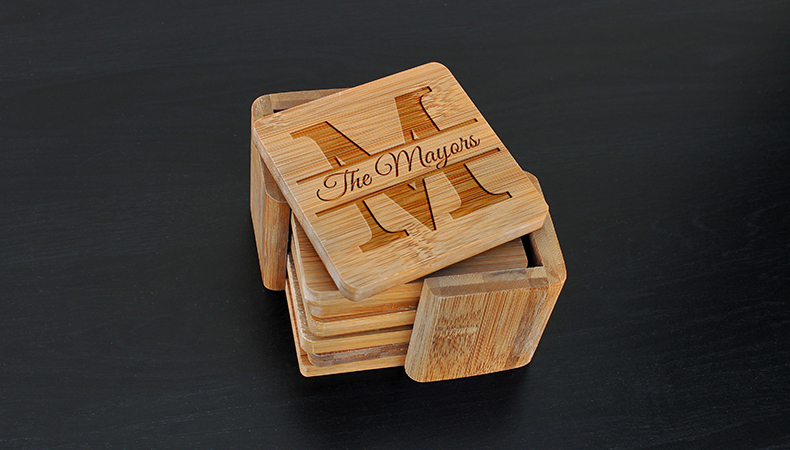 Now you don't need to buy traditional coaster from the market, you can make them at home only to gift them to your favorite couple. All you need is tiles and acrylic paints and let your imagination do the rest. Beautiful coaster can be created. Also, make sure that all six are different…. Will be a beautiful addition to the couple's kitchen accessories.
To pan out……
It is always an honor to celebrate a wedding with family and friends. Be it a wedding or an engagement or bridal shower gift. A gift should always be thoughtful and meaningful to the couple. You should always opt for something that couple will love to use and will keep it with them always. Personalizing a wedding gift is the greatest way to convey that we care! You can always DIY a wedding gift that's extra special and personalized.
Besides these gift ideas, you can personalize (DIY) a gift that will make their wedding day a special occasion for them. The idea is just to make the couple feel special on their wedding and giving them something which they can preserve and appreciate all their lives.
Happy Gifting….. & DIYing ☺ ☺