Ever heard of the phrase, "a person's stomach is the way to his/her heart?" Well, that's exactly why wedding planners need to ensure delicious food is served at the event.
One can never disagree that wedding plans take immense effort and time. At the same time, they can be tiring as well. We are here to help alleviate some of the stress that you may have while planning your wedding, which can, in turn, will take tons of a load off your chest. Your wedding guests will be blown away by the incredible appetizers you have prepared for them, which look not only great but also taste amazing.
Table of Contents
Streamline the process of organizing your big day with these mouthwatering and simple wedding appetizers. You can alleviate some of the stress associated with preparing your wedding by making use of the 20 delectable appetizers that we have listed below for you.
20 MOUTH WATERING WEDDING APPETIZERS FOR GUESTS
We have divided the list into two sections to make your search for the best appetizers a bit easier for you. Take a look.

10 Tangy & Scrumptious Wedding Appetizers
In this part, we are discussing some of the tangiest wedding appetizers that you would love to have on your wedding menu for sure.

1. Prosciutto Wrapped Asparagus
Prosciutto Wrapped Asparagus is one of the top appetizers that you won't want to skip at all. Prosciutto, according to some people, is preferable over bacon. Find your perfect recipe if you identify as one of those people and present it on the Big Day! As the name says, Prosciutto should be wrapped around the asparagus, and then it should be topped with parmesan and roasted. It's just as easy as it sounds. And trust that it is incredibly mouthwatering as well.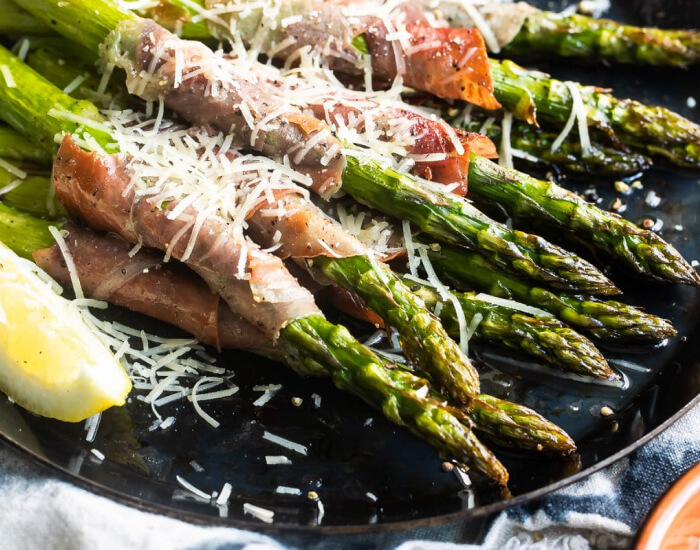 2. Crab Stuffed Mushrooms
If you are fond of sea food and want to have some at your wedding, too, then crab stuffed mushrooms are the best option. Crab Stuffed Mushrooms make for Delicious finger foods that are easy to eat with your hands. The best thing about this recipe is that they are encased in mushroom caps. Crab meat, mayonnaise, parmesan, and a variety of savory seasonings are all used in the stuffing. Blend everything, then bake it until it's just right. You might as well like sprinkling some chilly flakes over it. So, if you haven't yet thought of any appetizer for your wedding menu, then this is one of the best for sure!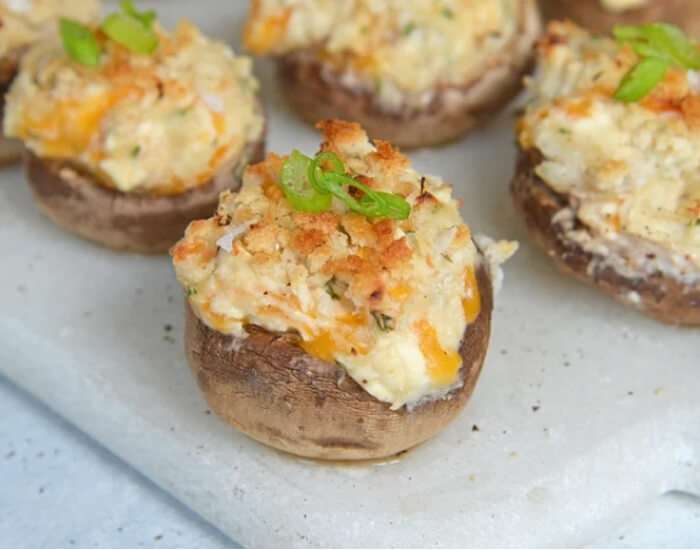 3. Bacon Wrapped Scallops
When eating out at a nice restaurant, the majority of diners will splurge on a sophisticated appetizer such as scallops. Just do the same for your wedding as well. All you have to make sure of is to cook them properly. These soft, buttery, and really delicious are going to add an extra flair to your wedding menu for sure. Fortunately, they are not too difficult to prepare, even if you are responsible for preparing the food on your own.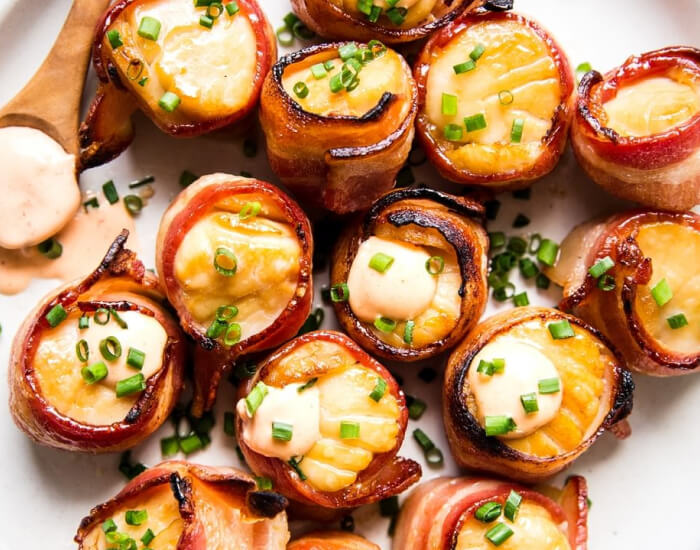 4. Cheeseburger Sliders
Sliders are one of the best finger foods that can be served at any event, including weddings. They are satiety inducing, amusing, and extremely malleable in application to a wide range of settings. These miniature cheeseburgers come in bite form, and they are the ideal size for serving as appetizers at weddings. Trust that your guests will love these delicious wedding appetizers at the wedding. Skewering the food before serving will ensure that there is no mess, in addition to providing an additional layer of flair.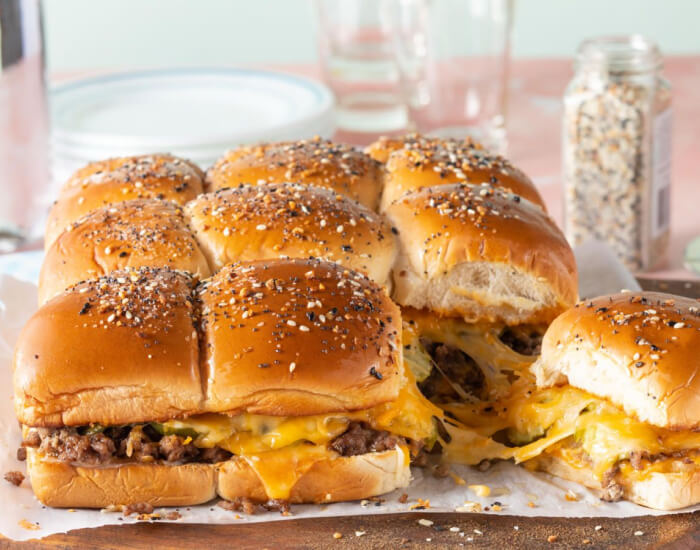 5. Mini Quiches
Mini quiches make for delicious finger foods that are easy to make and eat with your hands. These Australian delicacies are pretty popular when it comes to adding delicious wedding appetizers for guests. These tiny quiche waffles are easy appetizer ideas for any setting, including a wedding. They are packed with vegetables, and they are in muffin form. That's why they are easy to eat.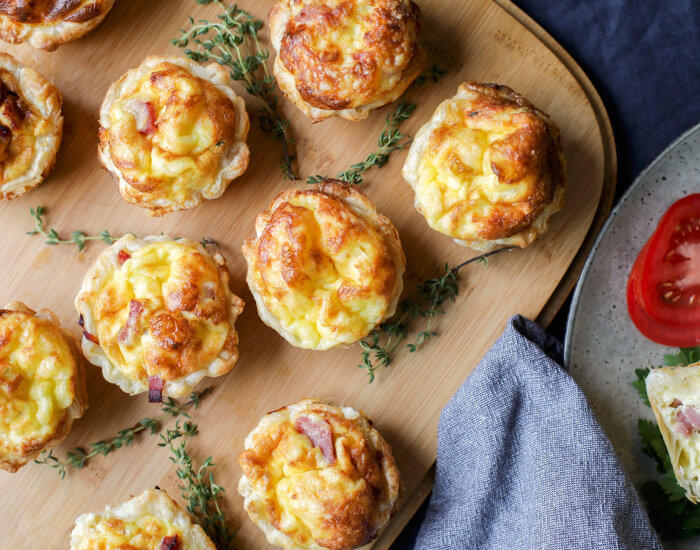 Also See: Top Refreshing Welcome Drinks Ideas for Wedding Guests
6. Sweet Potato Bites with Avocado and Bacon
How about having a combination of Guacamole, bacon, and sweet potato chips? These three together make for world-famous wedding appetizers for guests. If you aren't already exclaiming "delicious," We're not sure what else to say to convince you! This is a wonderful appetizer for your wedding guests who may have dietary restrictions due to allergies. Because it lacks even the most common allergens, the only people who can't partake in it are vegans.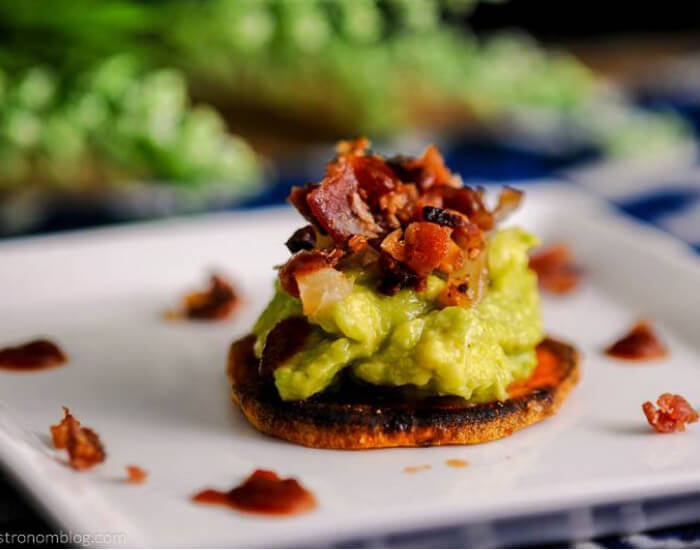 7. Spinach Dip Bites
The rule states that spinach dip is an absolute must for any party, and weddings are not an exception to this rule. This meal has a flavor that is otherwise silky smooth, cheesy, and herbaceous; nevertheless, the herbaceous artichokes give a hint of tartness to the mix. Naturally, when it is filled into bite-size pastry cups, the flavor is enhanced to an even higher level than it already was. The best thing about these nibbles is that they are so easy to make. In addition, they are loaded with flavor that will make your guests' hearts feel all warm and fuzzy inside.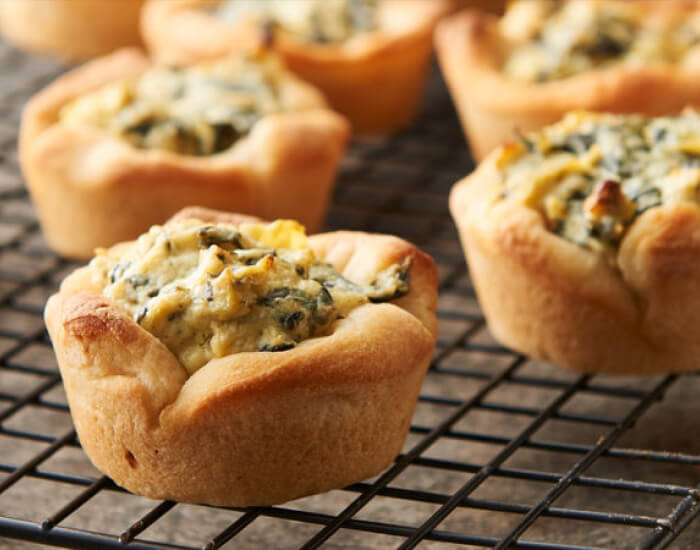 8. Mini Pizza Bowl
Pizza is everyone's favorite. However, having pizza at the wedding can be a little tricky. But you always have an alternative that tastes like pizza and is truly one-of-a-kind. This delicious wedding appetizer for guests will make their mouths water and is sure to win you over. Pizza fans will go absolutely bonkers for it. The structure is in the shape of a bowl and incorporates the shredded mozzarella cheese, all of the pizza sauce, and the little pepperoni pieces. To make the flavor even more delicious, serve it with more pizza sauce.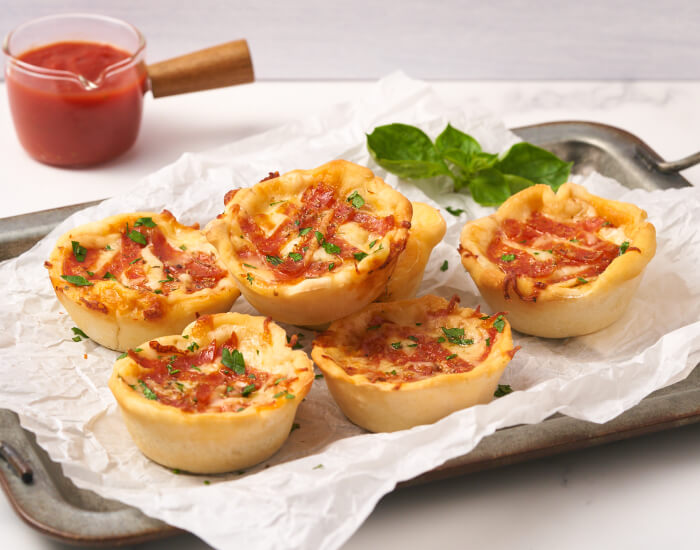 9. Tiny Taco Bites
This list will be incomplete without having tiny taco bites in it. Of course, people love tacos, and how can you miss having them on your wedding menu? Include these delectable little taco nibbles on the wedding menu so that you can show them off to your guests. These little nibbles are sure to draw an audience. These bite-sized treats are combined with diced raw vegetables and tomato sauce and are served with a selection of different sauces.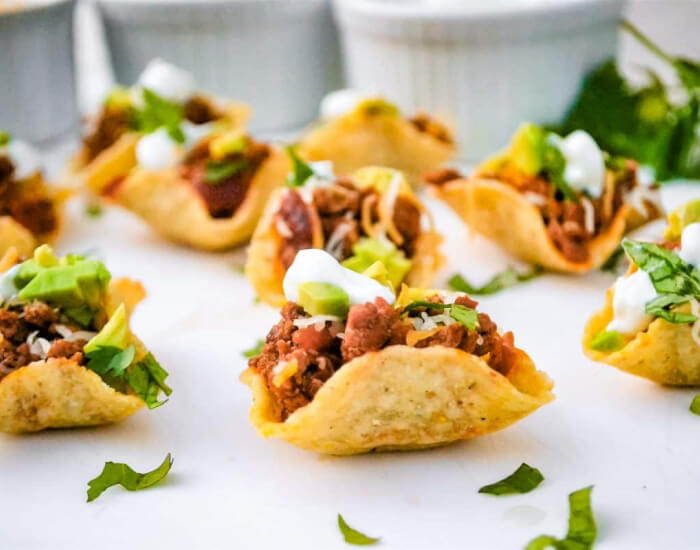 10. Tuna Tartare Cones
Appetizers in the shape of cones that are packed with tuna tartare make for elegant appetizers for a wedding. And trust that your guests are going to like them at the wedding. This appetizer is not only easy to prepare, but it is also easy enough to carry about and snack on as your guests mingle with one another. Your guests will be impressed by the exquisite tuna tartare that you offer to them in teeny-tiny cones.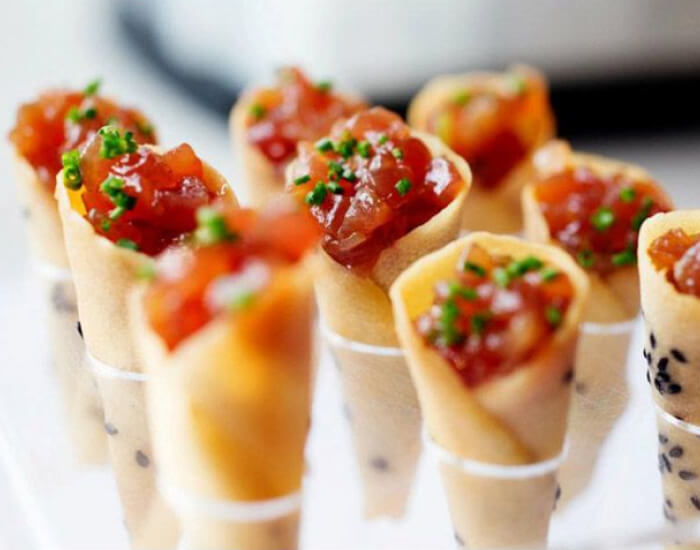 If tuna tartare isn't your thing, but you still want to have tartare, you have many different kinds of tartare to select from, so you can always go with something else.
Let's now take a look at the top 10 sweet and savory wedding appetizers. Here we go…

10 Sweet & Savory Wedding Appetizers
1. Watermelon, Feta, and Mint Skewers
When it comes to sweet appetizers, watermelon, feta, and mint skewers are the best choice. This starter is not only appealing to the eye, but it is also incredibly easy to make. It will offer a wonderful sense of refreshment to your guests at the party. At your party, your guests are going to be dancing the night away, and they are going to require a snack that is both sophisticated and delectable to keep them going.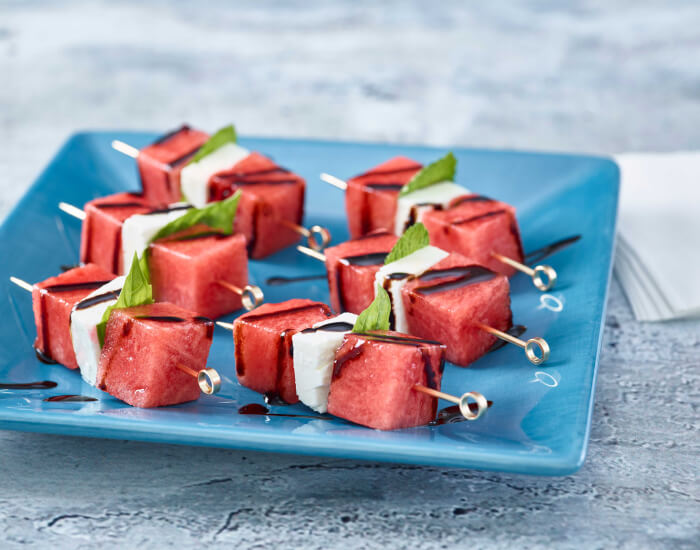 Before serving, watermelon, feta, and mint should be skewered together, and balsamic vinegar should be sprinkled over the whole thing. Obviously, you could serve each of these as a separate bite if that is more convenient for you.

2. Soft Pretzels
Soft Pretzels are the sweetest wedding appetizers you can have on your wedding menu. The best thing about these appetizers is that they are unbelievably simple to prepare. And you can have them once they are ready. The secret to making excellent pretzels is to first soak the dough in a liquid wash before baking it. However, not just any wash will do; the wash must be made of water and lye. That's what gives pretzels their fantastic texture, color, and flavor, all in one package. In addition to that, this time-honored summertime snack can be enjoyed with both sweet and savory dips. So, present a variety of it, and don't forget to include tissues.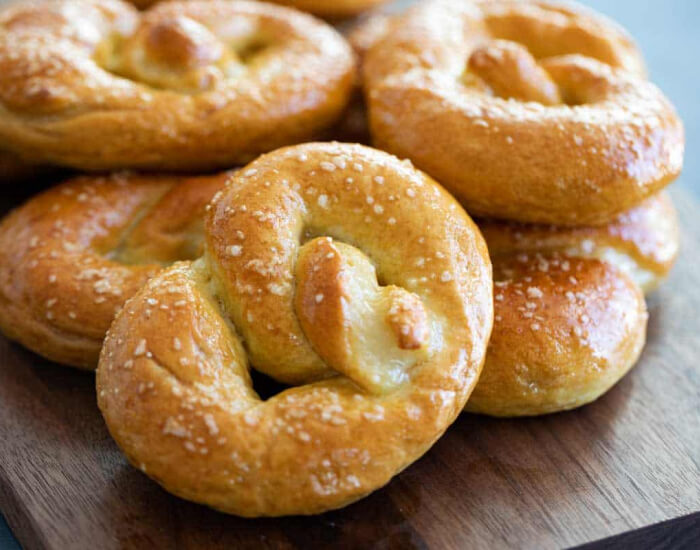 3. Melon Caprese Skewers
Melon balls have an air of sophistication about them, which lends to their endearingly charming appearance. When it comes to providing a blend of flavors that are vibrant, fresh, sweet, and savory all in one bite, these skewers are nearly impossible to beat. Using skewers, you may make a snack that is both appetizing and refreshing. All you need to do is to thread melon balls, mozzarella, basil, and tomatoes onto the skewers.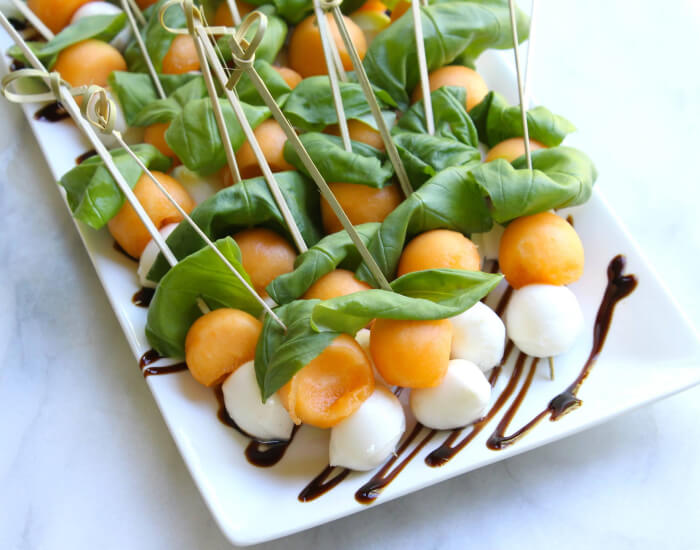 Your guests will like the fresh fruity components that are prepared with basil vinaigrette. In addition, everyone at the wedding will admire the dish's magnificent presentation for its own reason. Trust that it is going to be hit with your guests. So, give it a shot!

4. Bacon-Wrapped Dates
There is no such thing as a bad decision when it comes to anything that is wrapped in bacon. Although, while actually making those, you really will have to consider not taking the dates a little too far. These morsels strike the ideal chord between smokey and sweet flavors. A MUST for a wedding reception if you really want to make your guests enjoy the ceremony to the fullest.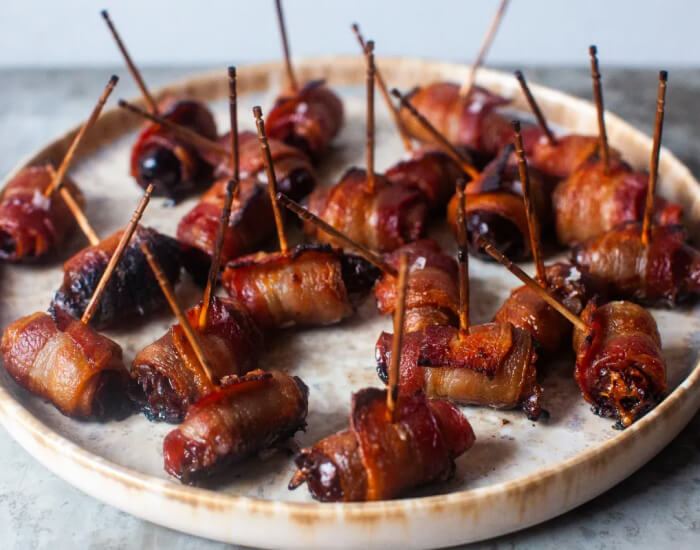 Related Post: 55+ Wedding Reception Food Menu Ideas
5. Cream Puffs
Traditional French delicacy cream puffs are made with a light pastry crust and filled with pastry cream or sweetened whipped cream. Paste à choux, often known as choux pastry, is used to make cream puff shells. If you want to reduce the number of dishes you use, try wrapping a savory appetizer in bread or pastry and serving it as an appetizer instead. This is sure to be a smashing success at your wedding with a French flavor.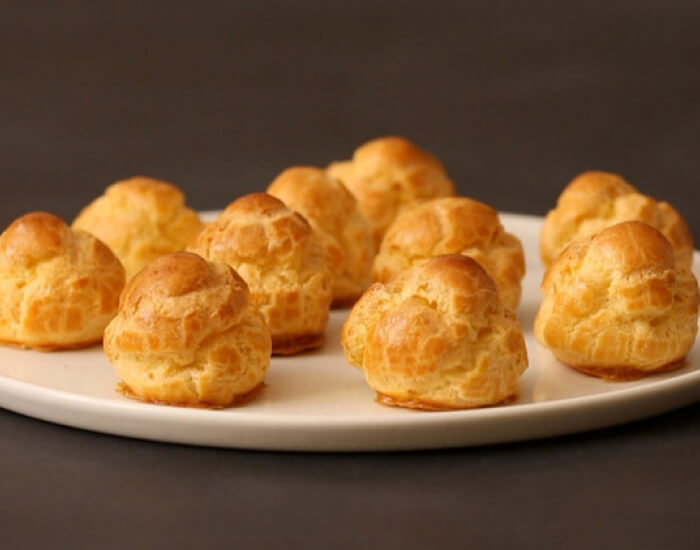 6. Custard Tarts
A sweet dish such as this one can be presented as finger food during cocktail hour or as miniature dessert bites. Custard tarts, also known as flans pâtissier, are a type of baked pastry with an outer pastry shell filled with egg custard. Shortcrust pastry, sugar, milk or cream, eggs, vanilla, and nutmeg are the standard ingredients for a custard tart. Custard tarts are typically served at room temperature, in contrast to egg tarts, which are typically served chilled.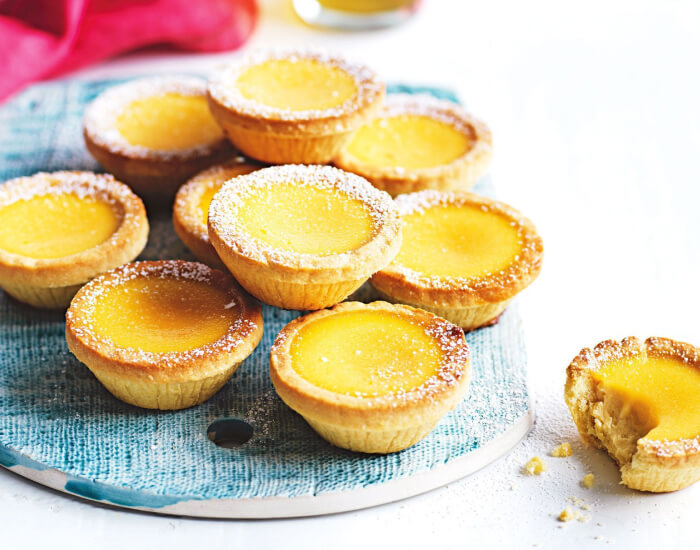 7. Cherry Bruschetta
Bruschetta is an authentic Italian starter that can be prepared quickly and easily at home. Your guests would love to savor this savory appetizer for sure. Cherry bruschetta morsel is loaded with savory ingredients, including rosemary, thyme, walnuts, and luscious black cherries. These extremely elegant wedding appetizers for guests would be loved by all of your guests for sure!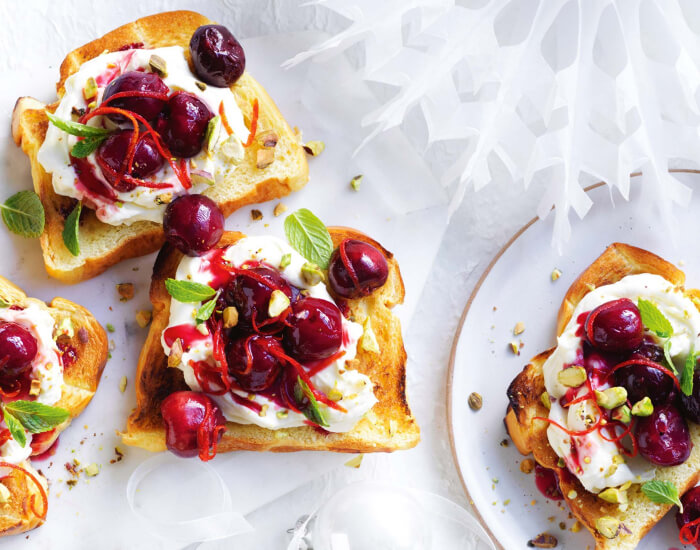 8. Strawberry Baked Brie
You can have this delicious strawberry baked brie ready to serve at your next party in just half an hour. This is one of the easiest wedding appetizers for guests. Strawberries cooked in honey and lemon juice on the stovetop are poured over melted brie. This cheerful appetizer is perfect for celebrations, including weddings, holidays, picnics, and so on.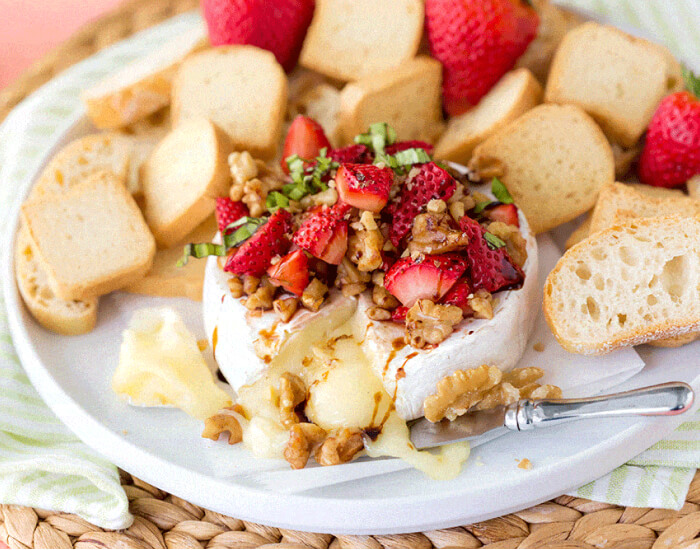 Your guests are likely to rave about this luscious and flavorful brie dip that you've prepared for them. Eating it with buttered crackers brings out the greatest flavor in the spread.

9. Macarons
How can you miss Macarons at your wedding reception? Macarons are sure to add an extra flair to your wedding menu. You can even make some inventive macarons at home (if time allows) for a sophisticated French-style treat. You can go with the tried-and-true vanilla macaron, or you can get experimental with the cookie and filling combinations. Your name, initials, or even a wedding hashtag can be written in icing and used as a decorative element on your macarons for the big day.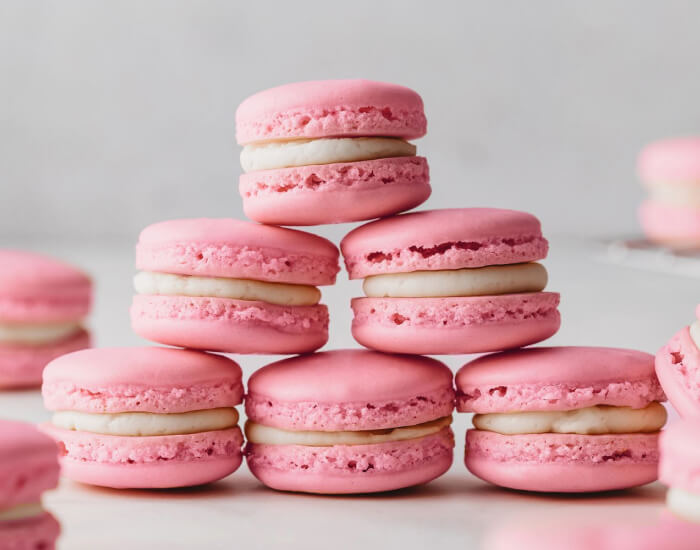 10. Bite Size S'mores
When planning an outdoor, country-style wedding, let the gooey, delicious atmosphere of individual s'mores serve as a source of inspiration. You can either make these little s'mores ahead of time and serve them to everyone, or you can set up a serve-yourself station with s'mores kits and let people prepare and eat their own. In any event, it is a wonderful choice for a wedding dessert that is also modest in cost.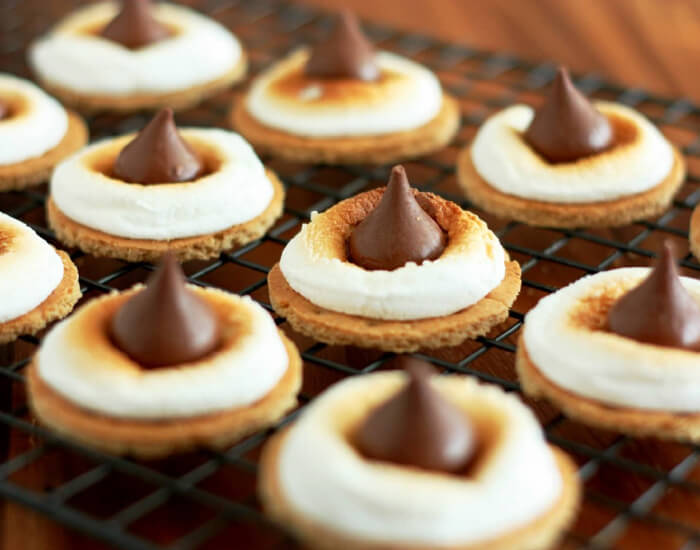 Putting it all together…
So, there you have it: the 20 delicious wedding appetizers for guests. Aside from that, you will certainly have a lot of other options to choose. But the ones that are mentioned above have always been the greatest hits among guests. You should also give some of them a try at your wedding and make your guests enjoy them to the fullest. The best thing about these wedding appetizers is that some of them can also be made related to the theme of the wedding or match its aesthetics.
Hope you liked this post! Stay tuned for more such wedding related posts that will help you organize your wedding as seamlessly as possible!
Thanks for reading!
Happy Wedding… ☺ ☺