Every couple on their wedding receive gifts from their loved ones, friends, and wedding guests. Sometimes these gifts are used and sometimes some of the gifts remain unused. The ones that are not used are mostly the gifts, which are presented for the sake of presenting something. Mostly couples prefer to use gifts, which are utility based, and meaningful. There are so many such useful gifts for newly married couples, which can be used by couples on a daily basis…
If you also want to know about those gifts, then read this article till the end!!
Here we go…
1. The Cellar Serene 16-Piece Glassware Set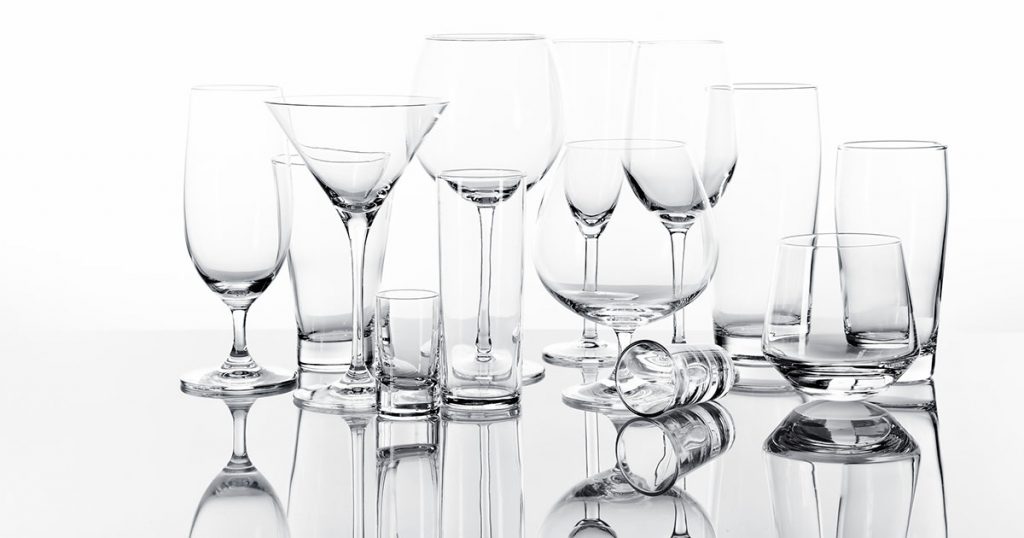 This is for the ones who really love to have something classy than the typical water glasses. You will love the curvy design of these glasses. They'll work perfectly fine at outdoor dinners as well as formal dinner parties with friends and family.
2. Indian Art Villa Silver Plated Goblet Flute Wine Glass for Parties – Set of 2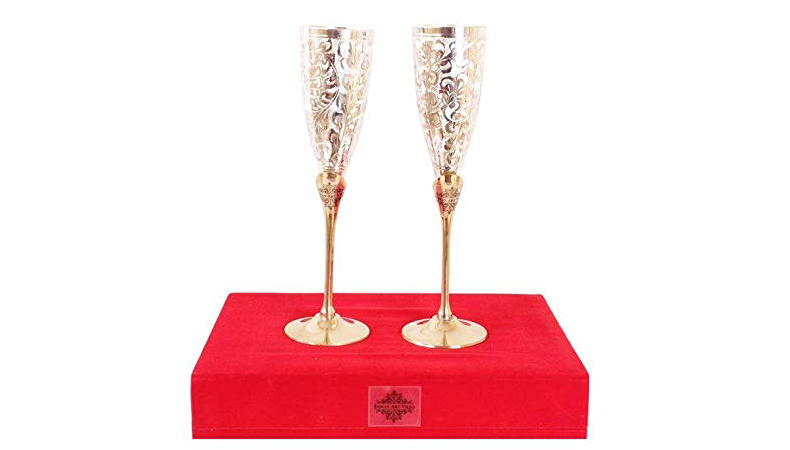 For couples who loves to get cozy with each other, who just really enjoy the time together, and celebrate each moment! These silver plated wine glasses look antique. This is a great gift for all the wine lovers. Available online!
3. TECNORA Classico Thermoblock Pump Espresso and Cappuccino Coffee Maker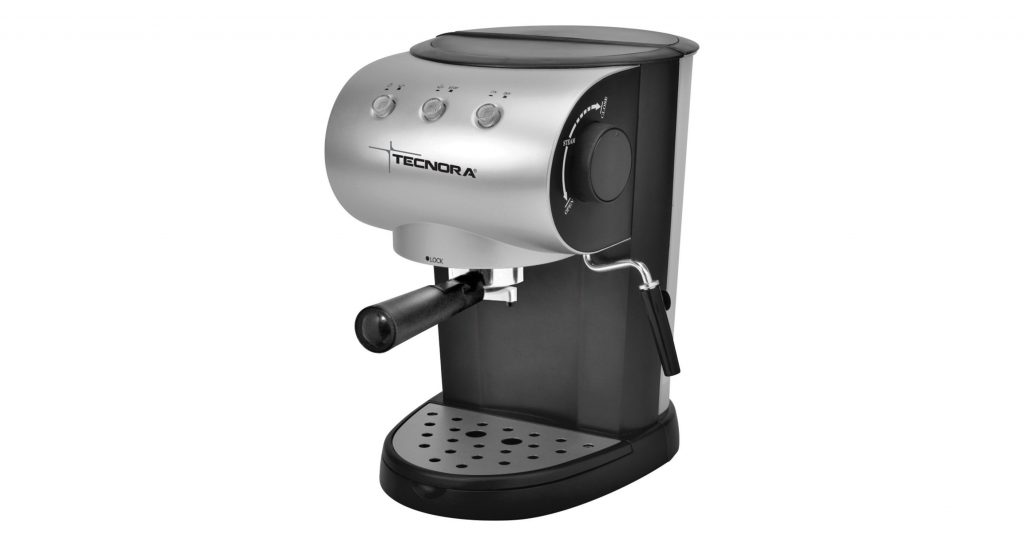 This is an amazing gift idea for the couples who can't start the day without their cup of coffee. This not only make a good unisex gift ideas, but also it is one of the more useful gifts you could get for the couples. This coffee maker is compact and very easy to use. Anybody can use it, even husbands☺ ☺
4. Rubbermaid 34-Piece Easy Find Lids Set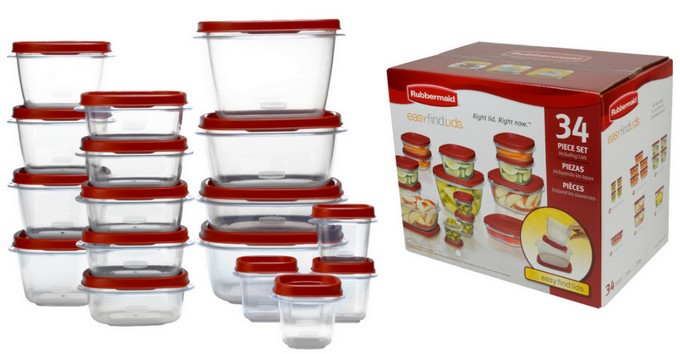 This is a perfect wedding gift for the couples, they can simply use to cook all the bacon. This is not just going to be fun, but it's well-designed too. The built-in slope and backstop ledge of this giant, helps drain grease and also it keeps the temperature even throughout.
5. Philips PowerPro Compact Bagless Vacuum Cleaner
Another beautiful gift that a couple can use to keep their house clean without any assistance is a Philips Vacuum Cleaner. A great gift for couples who have pets and need some help keeping their carpets and hardwood floors clean. This product has an advanced dust container design for hygienic emptying with active lock couplings easily adjust to every task. Also, it has a soft brush integrated into handle, always ready to use. This is lightweight and compact for freedom to move. It has large wheels for better motion control. A nice gift idea all in all. Vacuum cleaners are present online and are in various range.
6. Nirlon Aluminium 7 pieces Cookware Set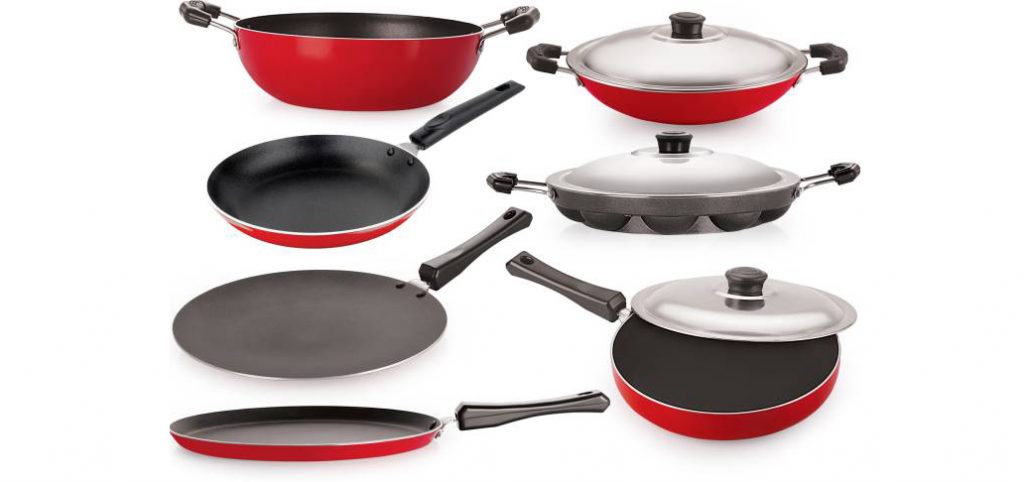 This particular cooking set is made of heavy-gauge aluminum construction heats quickly and offers long-lasting strength. The cookware's stylish exterior color makes a bold style statement and allows cooks to show off their personality in the kitchen. The long-lasting non-stick interiors provide easy food release and clean-up, come with comfortable grip handles double-riveted for extra strength; shatter-resistant glass lids seal in heat and moisture. Blue color of the cookware will just perfectly match with their beautiful new kitchen. This great gift idea is perfect for the couple who loves to cook.
7. 5-Piece Organic Bamboo Utensil Set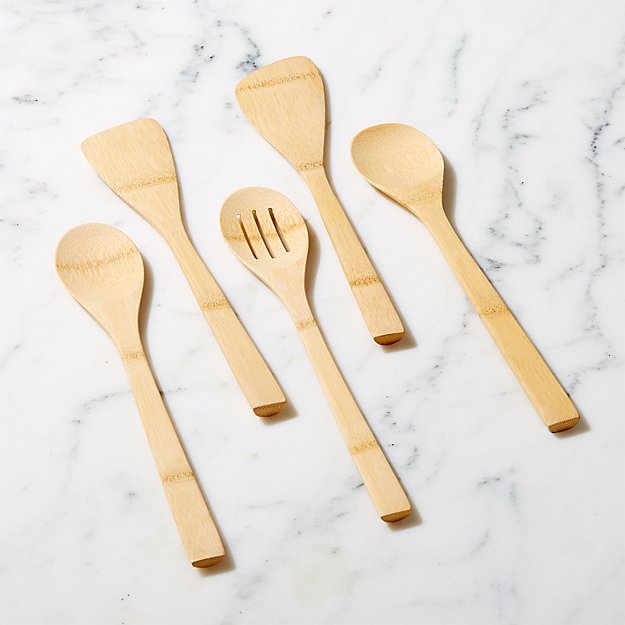 Even just spoons can make a perfect wedding gift, which a couple can use on an almost daily basis or on some special occasion. Couples will simply fall in love with its ultra-thin design and smooth finish.
8. Kitchenif Digital Ice Cream, Sorbet, Slush & Frozen Yoghurt Maker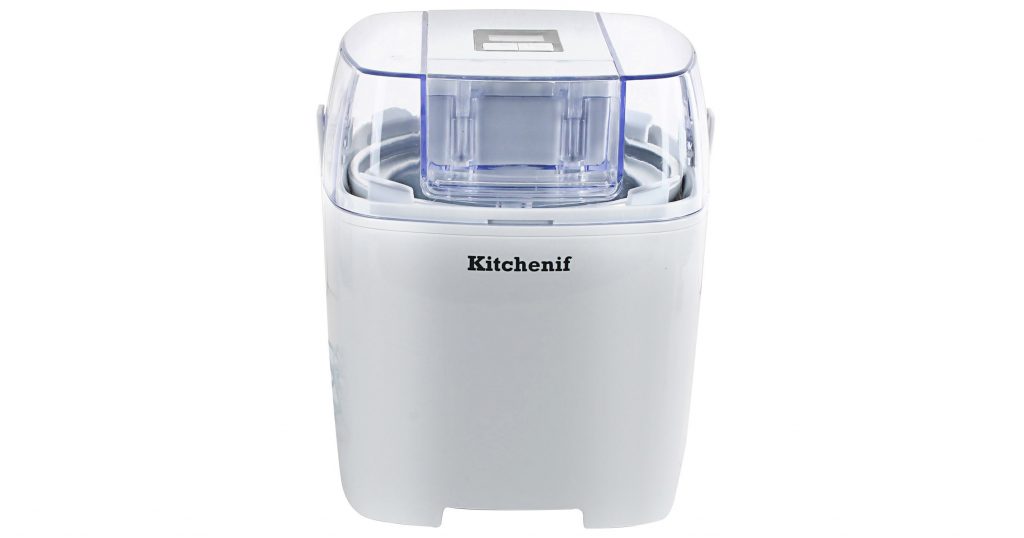 The couples with the sweet tooth will never feel like not using this one, this can be the coolest present and the best gift to make them think of you every time they will enjoy dessert. This one helps make Healthy & Safe Frozen Desserts, free from Preservatives or Stabilizers.
9. Craftsman Liner Custom Seasoned Chopping Board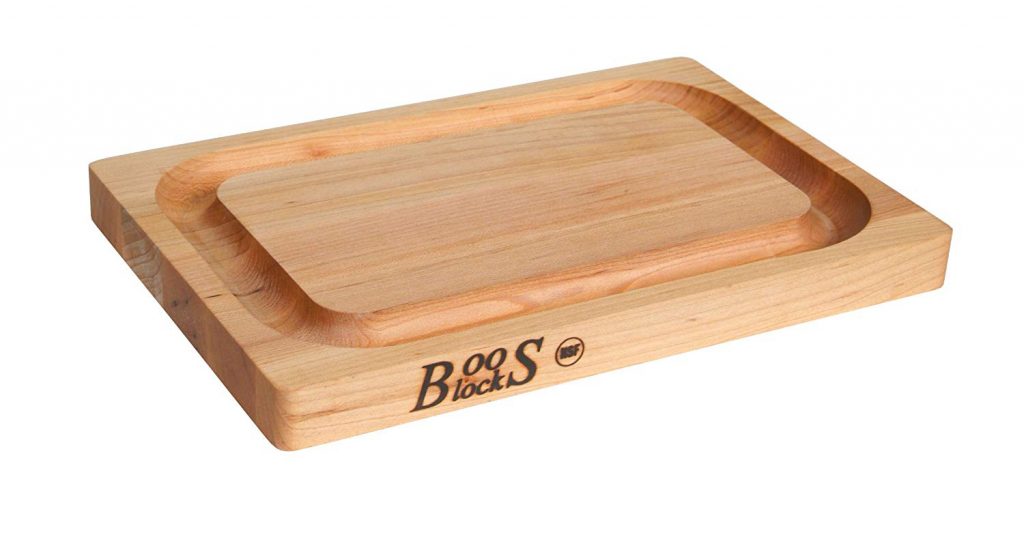 A wonderful gift for the couples! This is not only be used daily, but also it will be used every time whenever meals will be cooked. Kitchen appliances like this are always useful. The cutting of the board is made from high quality seasoned Himalayan wood by using advanced techniques. Most importantly, Himalyan wood is world known for its natural antibacterial properties. Its classy custom look will add a class to their kitchen. Its non-toxic natural grain finish, easy to Clean and Maintain. Available online!!
10. SOSPL Pearl Lit Coaster Set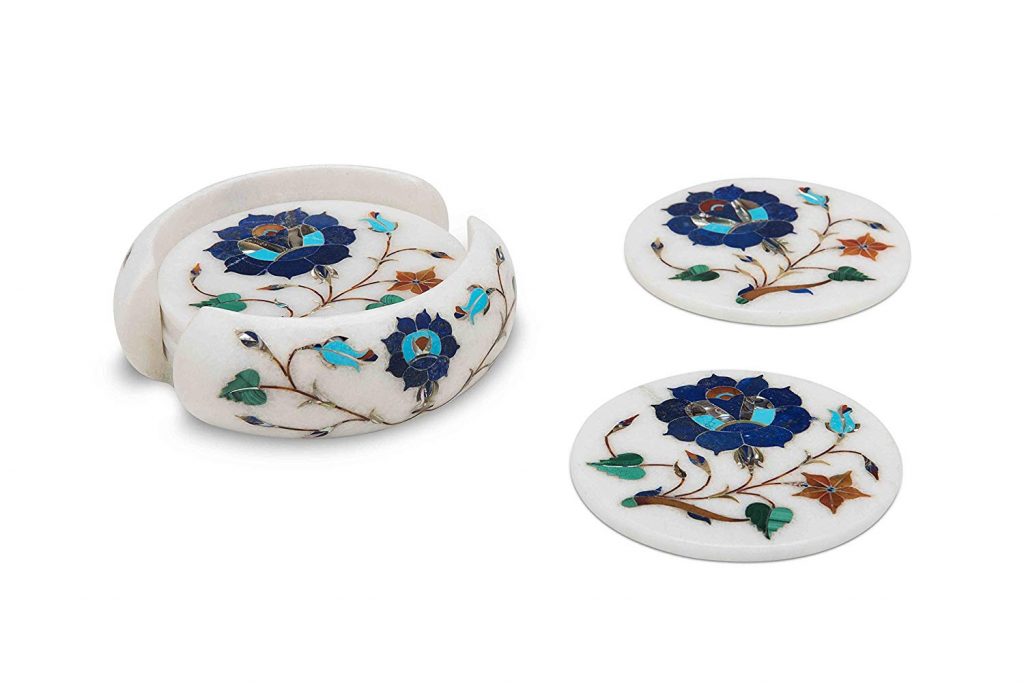 This is again a beautiful gift that couples will make a perfect use of! This set of 6 coasters will simple add value to couple's center table. This coaster set is made of marble with beautiful design engraved on each piece. There are six coasters. A great gift item for the couples who have everything.
11. Pyrex Easy Grab Bake 'N Store 8-Piece Set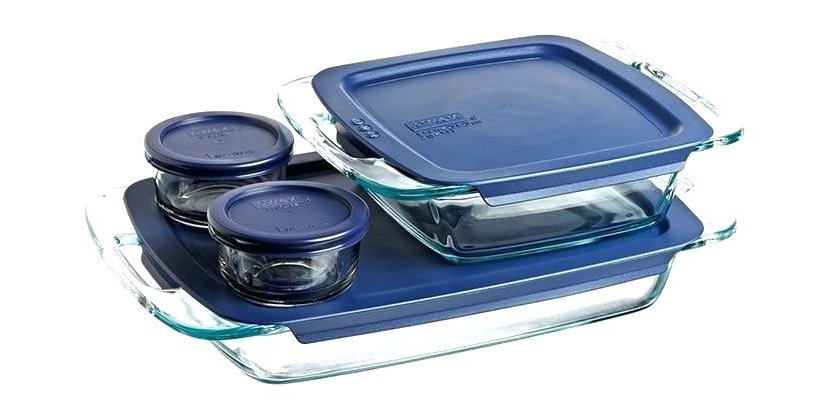 This one is perfect to take care of all your needs….. Whether you are cooking pasta or pudding, this set is going to help you in almost everything. As these containers can handle anything and everything – they're simply microwave, oven, freezer, refrigerator and dishwasher safe.
12. Simplehuman Brushed Bag Holder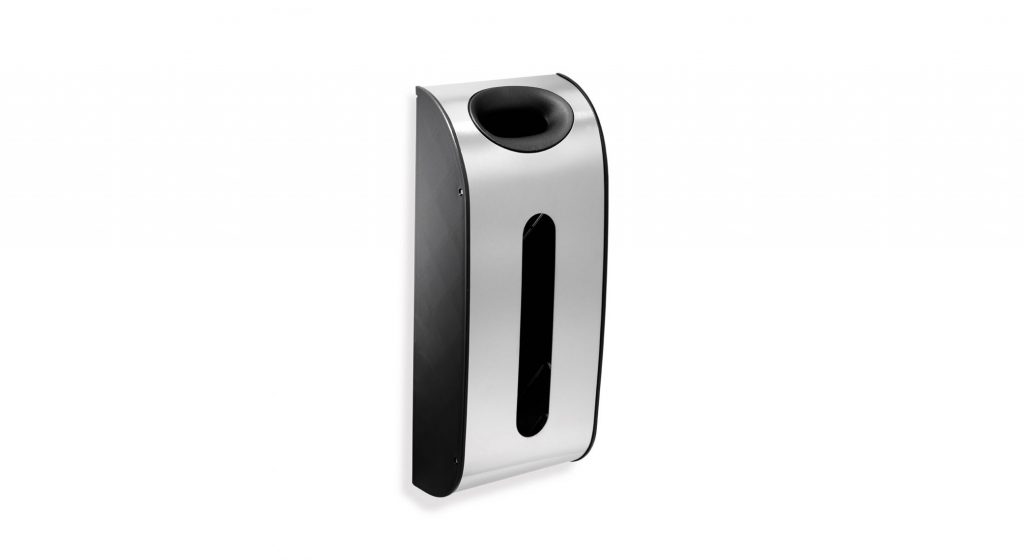 This plastic bag holder is going to serve best, as it will keep the area clean and organized. With this bag holder you will not keep your plastic bags unorganized. This easy-to-install mounted bag holder will be a life-changing addition to any kitchen that will help keep all the plastic bags organized.
13. Philips Viva Collection Juicer, Ink Black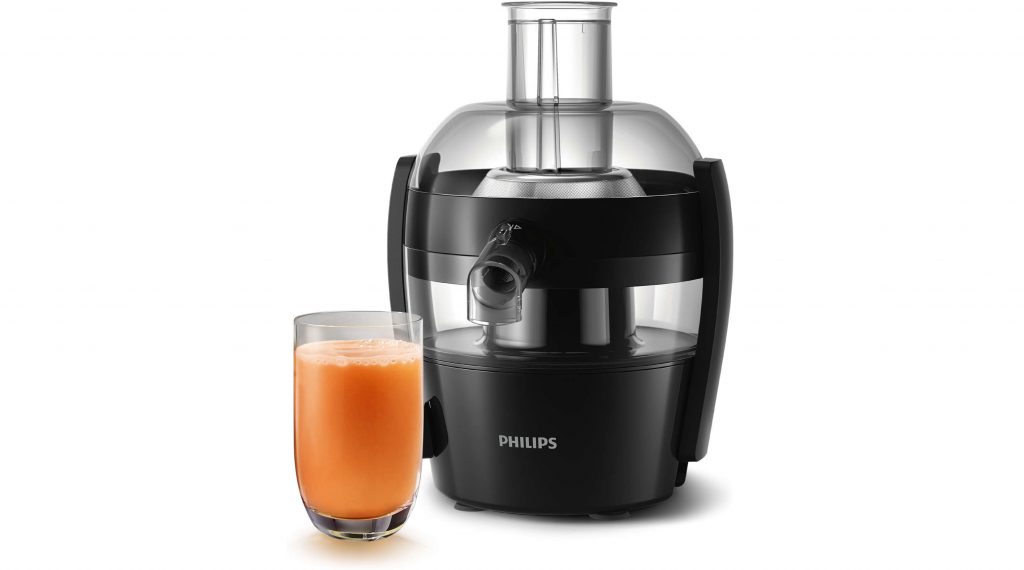 As far as wedding gifts go there are a plethora of kitchen appliances available to make perfect juicer. A juicer is a good gift for both the bride and the groom. The best gift for couples who are into healthy eating and drinking habits, offers quick clean technology and quick clean sieve. No problem of pulp also as the pulp is collected in one place for easy disposal. Most importantly, easy checking of the pulp with see-through pulp container. It's not just a FUN GIFT, but also a HEALTHY GIFT for using daily, especially for all the fitness freak couples!
14. Stainless-Steel Measuring Cups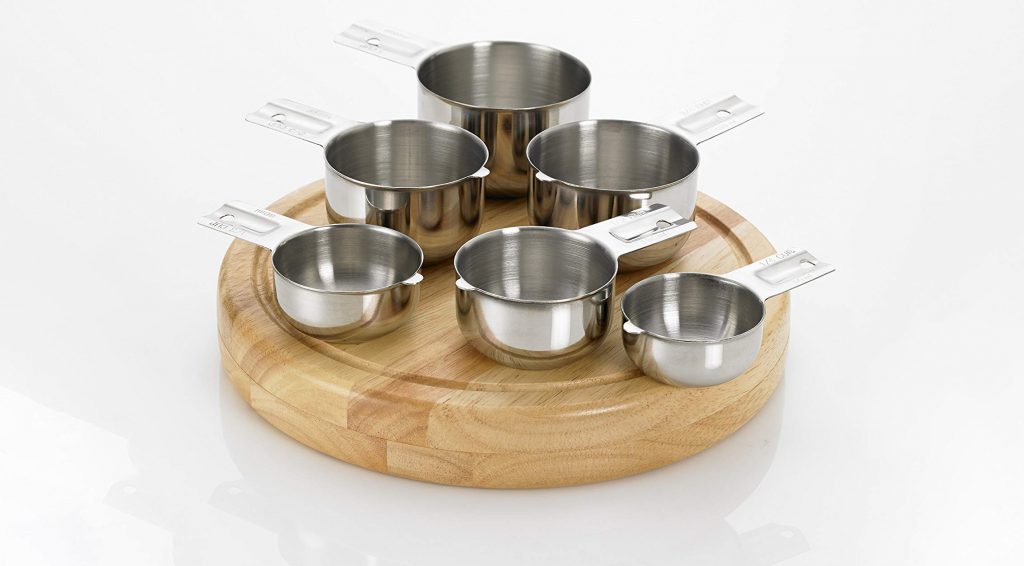 This may sound a little bizarre to you, but trust the right measuring cups will make everything a lot easier. These measuring cups are made up of stainless steel with a flat base.
15. Luxurious Necessities Heavy Duty 4 Litre Beverage Dispenser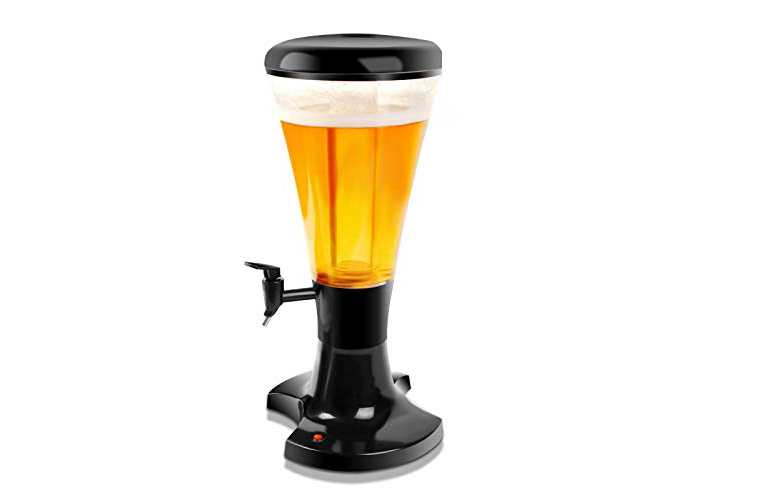 This is another wonderful gift that a couple can use. This beverage dispenser makes for easy refills with a cap-like lid. Heavy duty and robust construction with decent feel, wide mouth, and so it is easy to clean and refill. It has removable ice cooling chamber and extra wide base for great stability which keeps drinks, ice cold and easy to refill. It makes a nice gift.
16. Everbuy ™ Set of 9 Double Wall Stainless Steel Tea and Coffee Cups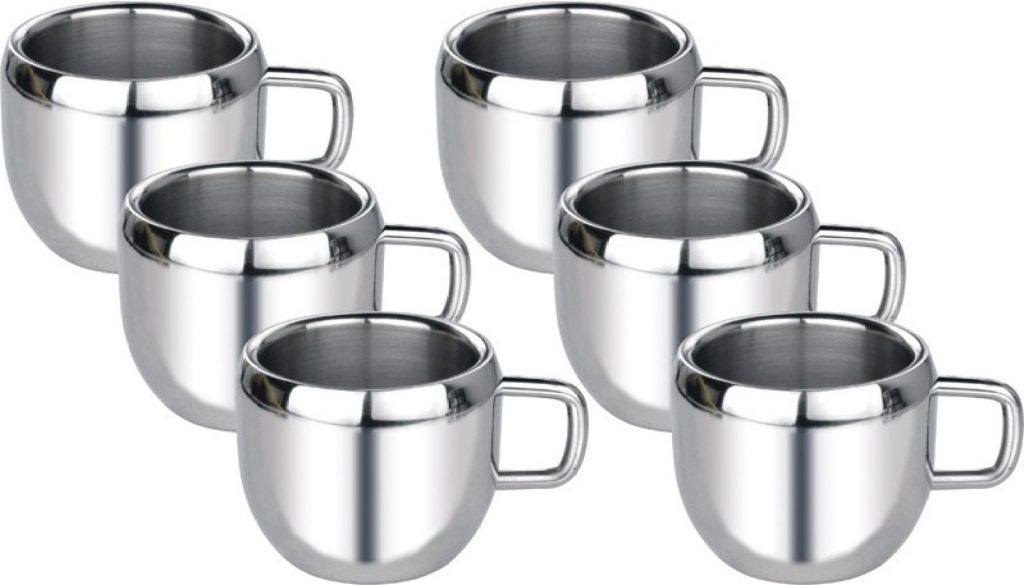 Amazingly beautiful gift for couples to use them every morning to have their first coffee on their balcony. Made up of stainless steel in silver colour, double walled tea / coffee cup set of 9.
17. Sagaform Spice/Herb Storage Bottles with Oak Stoppers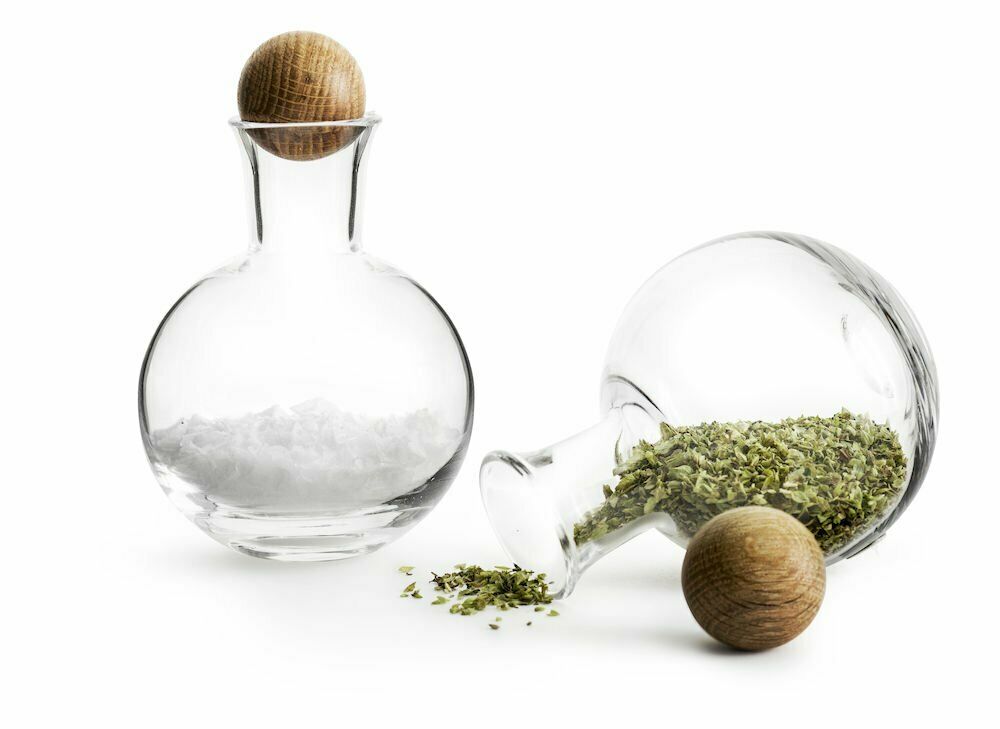 A lovely set for the couples to use in their kitchen. It will help them keep their kitchen beautifully organized. It is a set designed by Sagaform. The bottles have oak stoppers put into place to help keep the spices or herbs from getting moist. The beautiful design of these ensures that the set will go perfectly with any type of decor the couple has in their dining room and kitchen area.
18. Ona Large Pitcher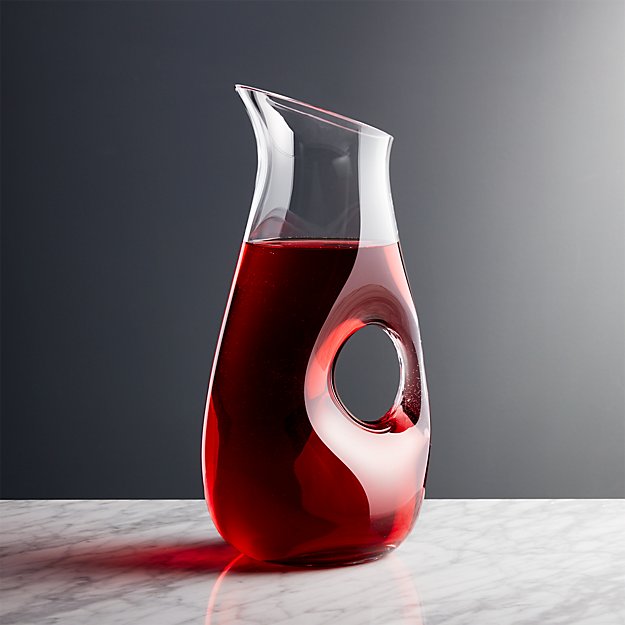 This is one of those gift items that will make you feel like you're really set up in the home and entertaining department. A wonderful, water pitcher for multipurpose use.
19. Wooden Oak Salt Pepper Spice Sauce Grinder Mill Blender Stick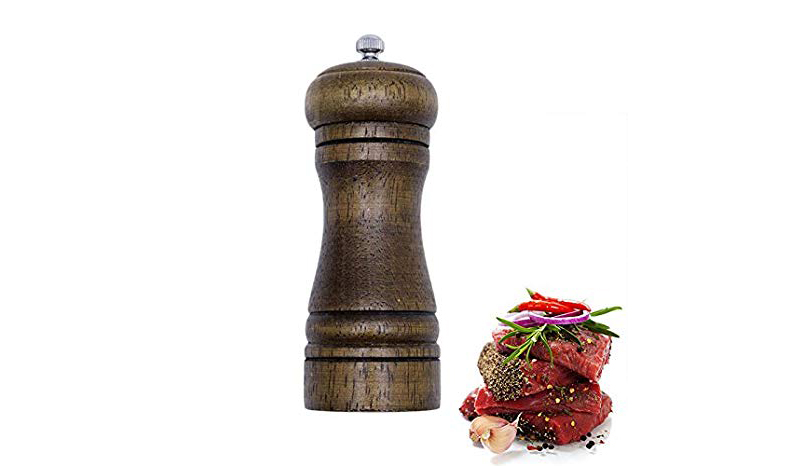 Made up of wood, this grinder will help couples to have an ease of grinding pepper and salt instantly. A very useful and a beautiful gift for daily use.
20. Whipsip Personal Blender for Smoothie, Protein Milk Shake with 3 Portable Sports Jars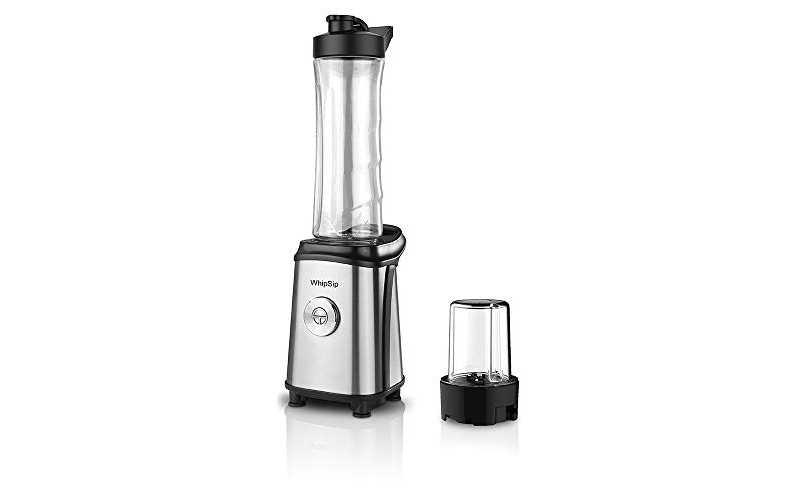 This is a perfect gift for couples to use daily. Because wedding gifts featuring something the couple can do together are always a really cute idea. This blender has 3 portable sports jars. It is a powerful smoothie maker, with 4-leaf stainless steel blades blends a variety of ingredients effortlessly. For all the healthy couples to make healthy drinks every day just in 30 sec, so quick to get a healthy drink. Easy to use simple one touch operation, just put ingredients in, blend and go. Couples will love you for this gift.
21. CorningWare French White Bakeware 10-Piece Set
Whether you are planning to host a party at home or is it a Thanksgiving succotash, these traditional white stoneware bowls are a perfect wedding gifts for couples to use.
22. Martha Stewart Over-The-Sink Cutting Board with Colander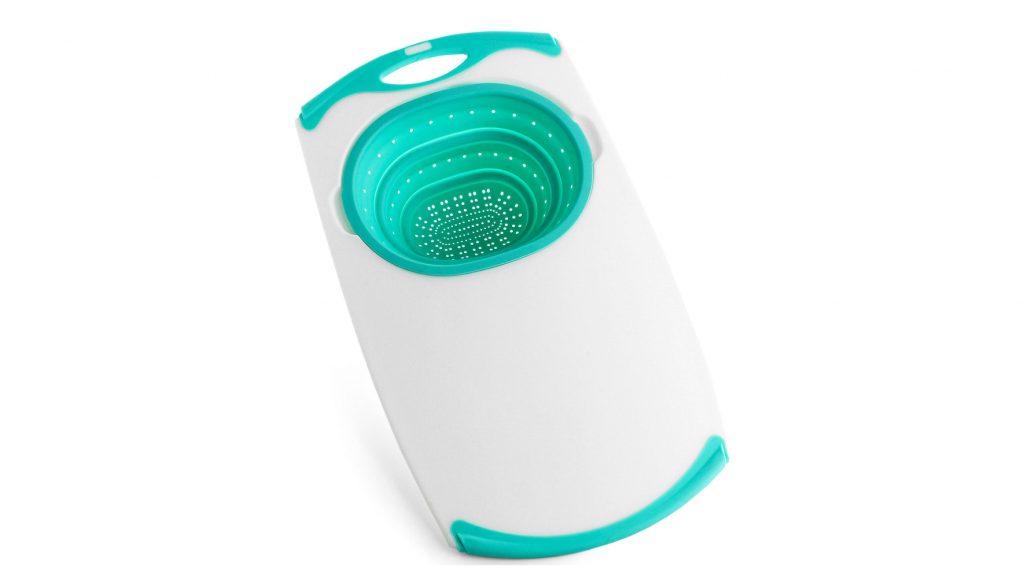 A one of its kind gift for the couples to use. You can place it directly over the sink to wash and strain the chopped veggies. Also, you can take out the colander to brush scraps right into the trash.
23. Nyrwana Mr and Mrs Coffee Mugs Gift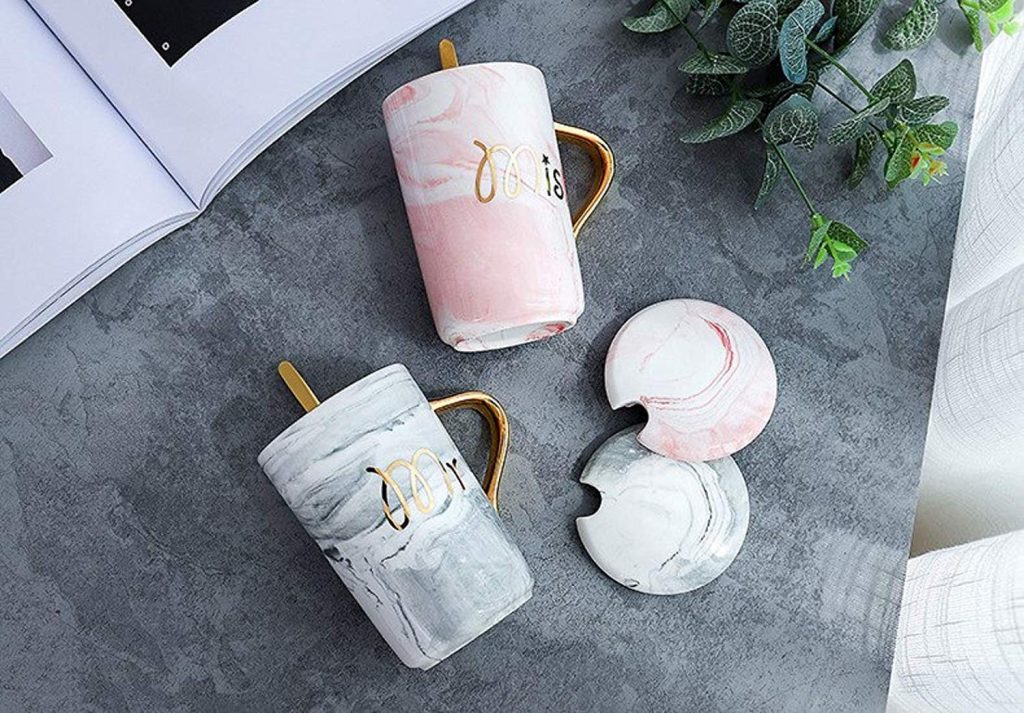 Elegant handmade Mug's set with a unique pattern which symbolizes the unique love! A romantic gift for the couples made up of high quality ceramic, gold and marble design! Dishwasher safe. One of the top gifts for couples with a neat design and cute font to use it daily. These mugs are great for taking a quiet morning together to enjoy a cup of coffee, hot tea, or even hot chocolate for the couples.
24. Echo Smart Speaker with Alexa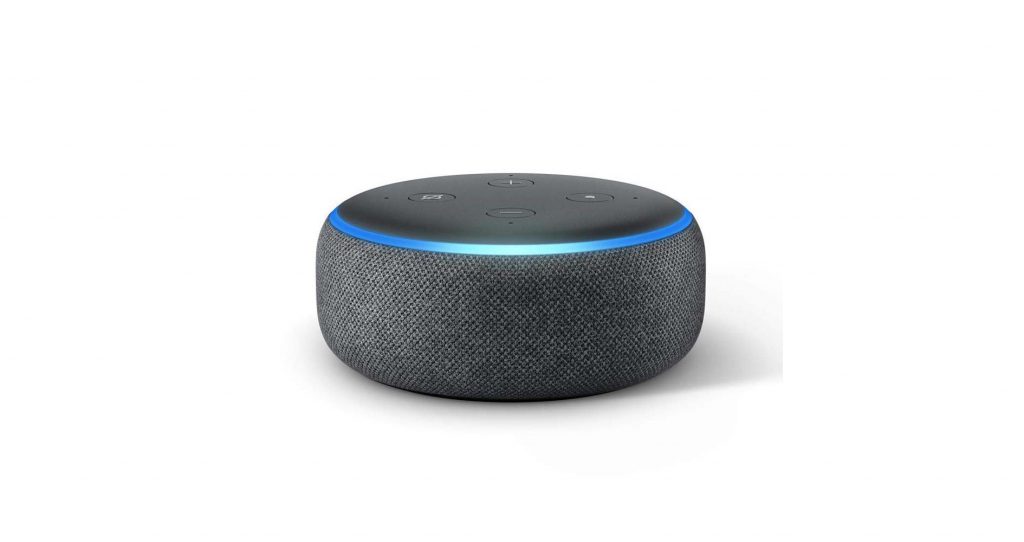 Perfect fun gift that a couple can use to entertain themselves. It does everything!! From asking for a song, genre or artist to make calls hands free, couples would be able to do anything along with listening to audiobooks, listen to the radio, and much more.
25. ISI Stainless Steel Soda Maker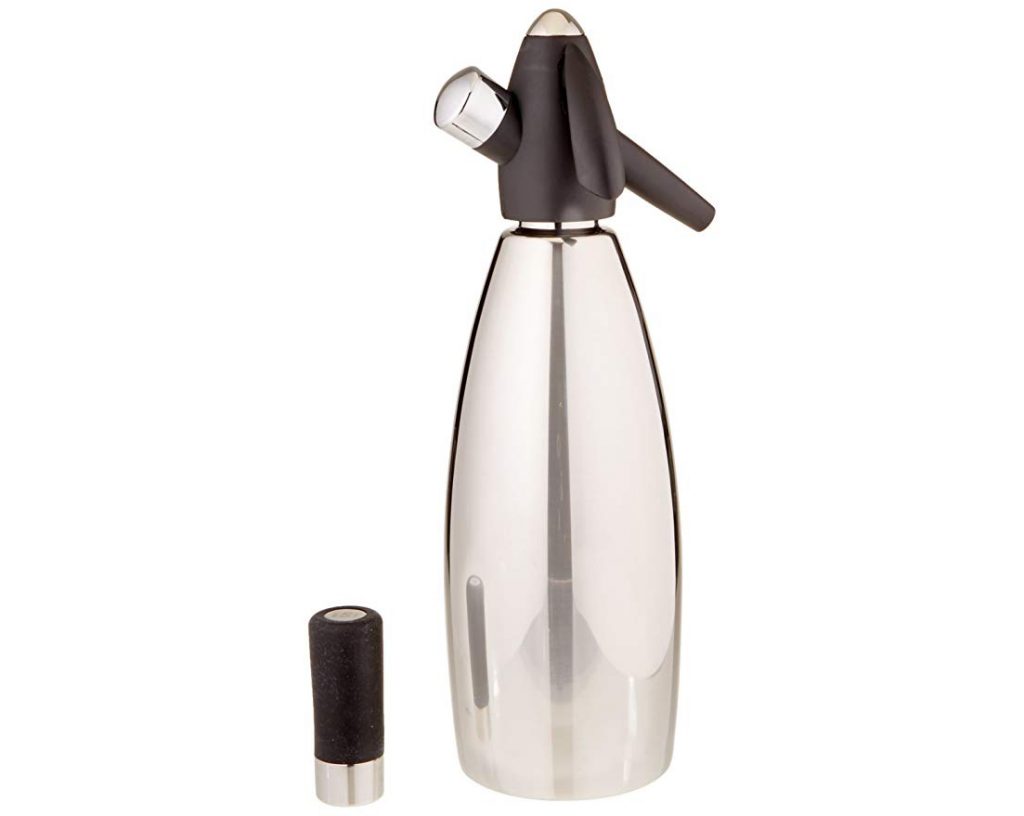 This gift is in contemporary design that meets modern technology of refreshing, sparkling water with extra fizz. It is a high-quality stainless steel bottle does not require any electricity. An incredibly easy ware to use any time. Also, it is dishwasher safe and looks incredibly sleek.
26. Bar Tool and Ice Bucket Set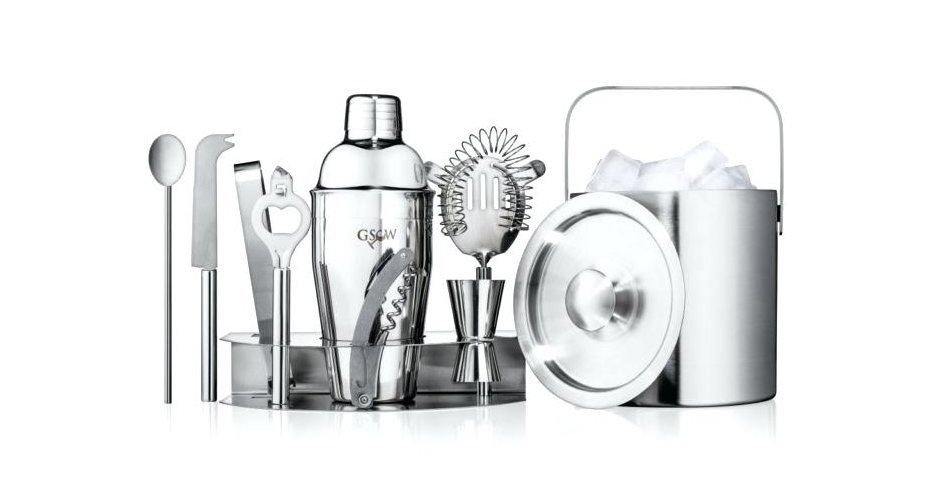 You party will be much more fun if you have all the right tools!! And this one is a perfect set to make your party perfect. It includes tongs, a strainer, a spoon, a jigger and a bottle opener — all that is needed to create the ultimate cocktail.
27. Larah By Borosil Mimosa Opalware Glass Dinner Set, 25-Pieces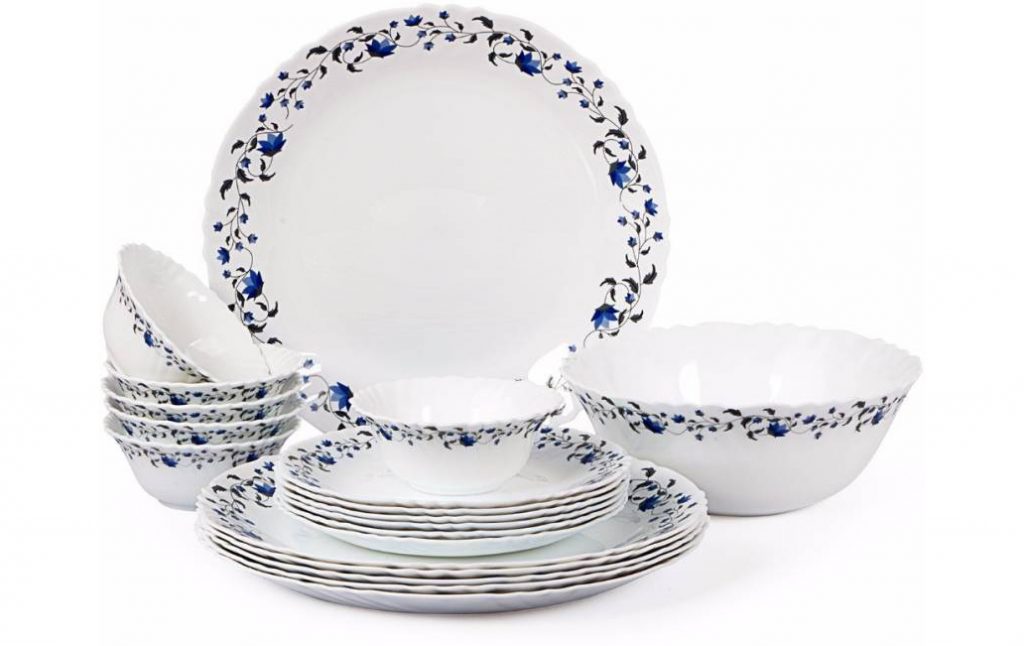 Spruce up their everyday dining with some splashes of white and blue color to brighten up their kitchen. They'll love busting their dinner set out during their meal times with the special guests at home. Very beautiful gift item for the couples to use daily, or on some special occasion.
28. Martha Stewart Round Pie and Cake Carrier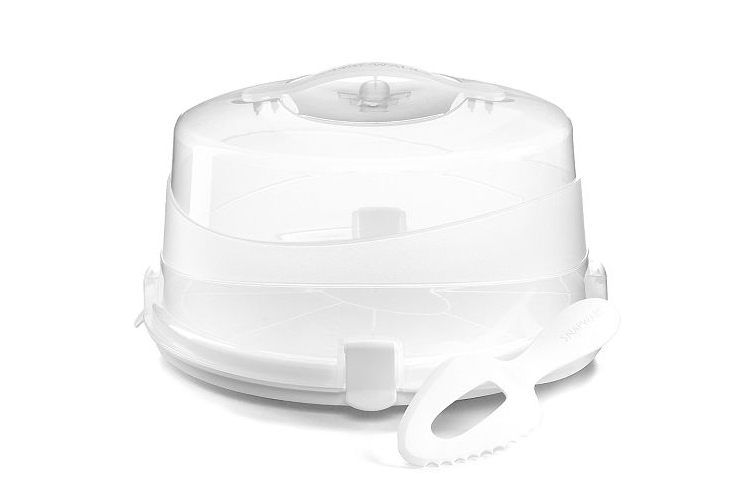 Perfect gift for couples who love to bake perfectly round pie and caked. Now no more cake cataclysm. With this you can easily lock your cakes under the round carrier and make sure that the icing stays perfectly smooth.
29. Samsung 138 cm (55 Inches) Series 6 Full HD LED Smart TV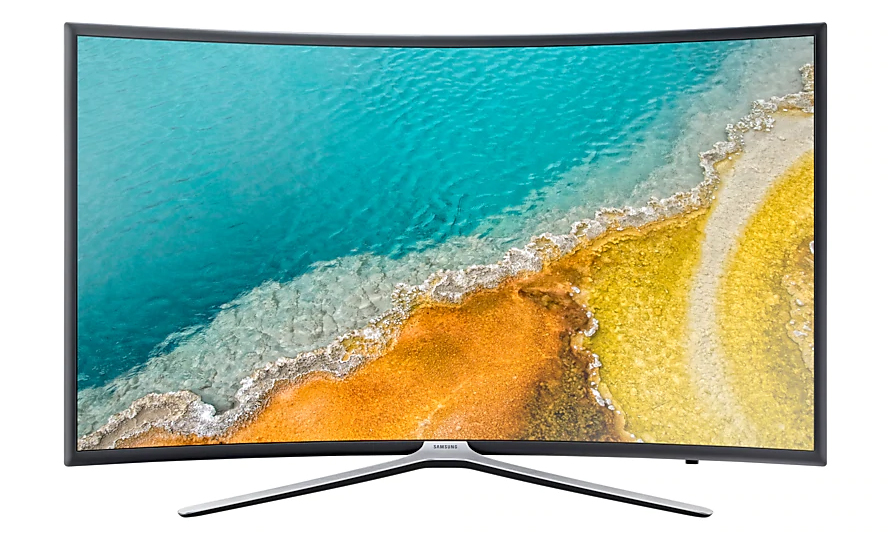 This is on the pricier side of wedding gifts, yes! Of course, but this is something that the bride and groom will definitely appreciate and will use daily, without fail. The gorgeous flat screen TV will help couples to have nice entertainment after their office hours.
30. Martha Stewart Nonskid Mixing Bowls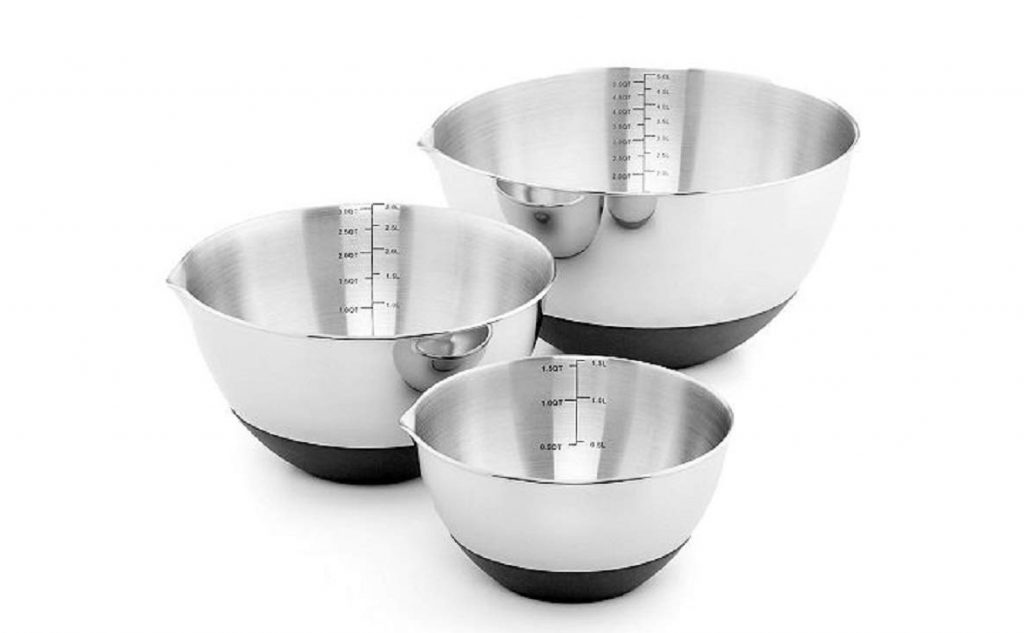 Giant mixing bowls will help couples have ease and comfort of mixing things. These mixing bowls are a one of its kind gifts that are slip-proof, has non-skid treatment grips and perfect pour spouts.
31. Genius Recipes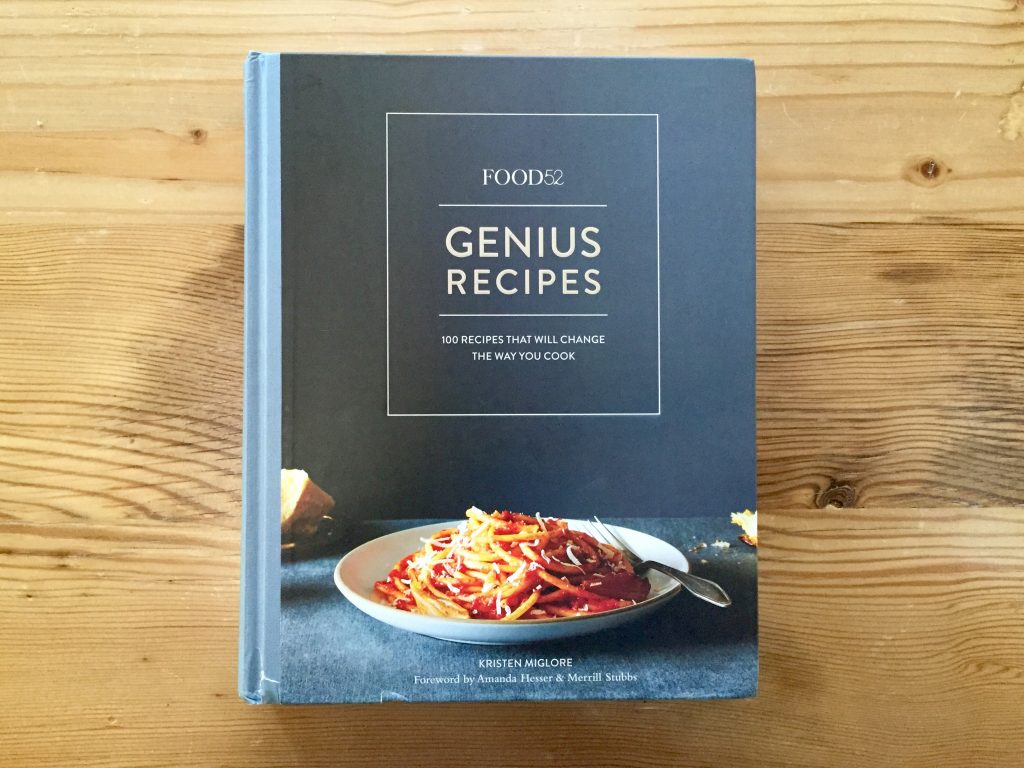 With a name like Genius Recipes, the newlyweds are guaranteed a completely ingenious and practical addition to their kitchen repertoire. With over 100 recipes from culinary experts, including Julia Child, you can rest assured that this New York Times bestseller will leave them in good hands. Bon appétit!
32. Calphalon Classic 12-Cup Muffin Pan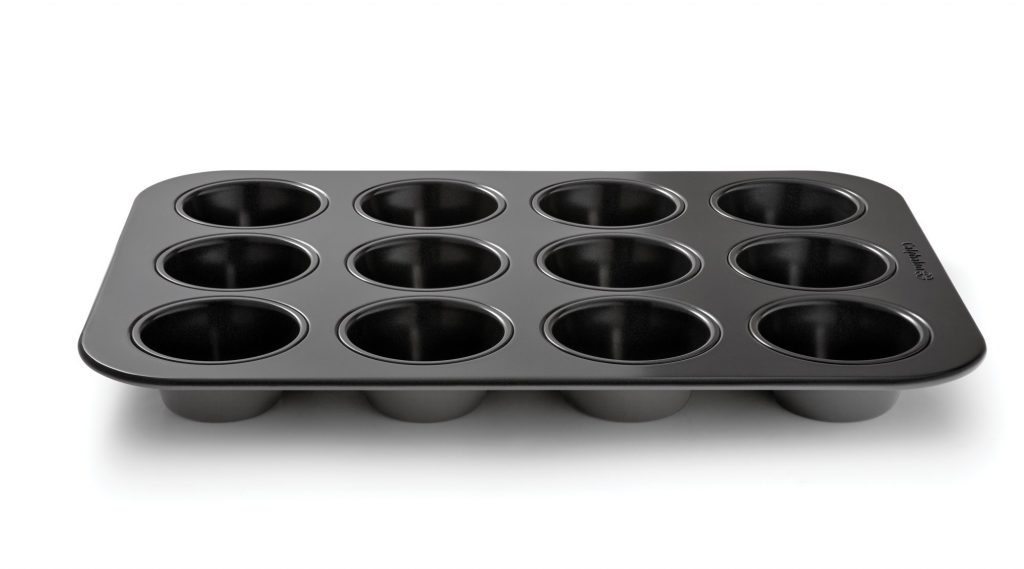 This nonstick beauty offers hassle-free food release and a lifetime warranty. This is going to be an amazing gift for the couples to use whenever they would want to have muffins.
33. KitchenAid Design Series Mini Stand Mixer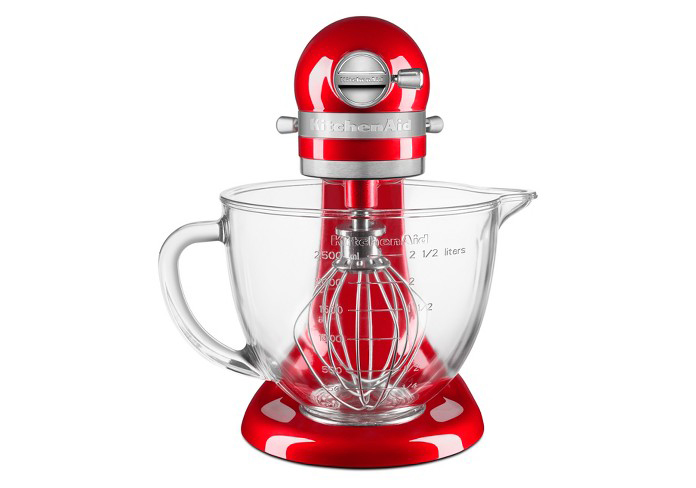 This is also a pricey gift, but the couple will definitely love it all their lives. When they will make everything from baked goods to ice cream and pasta with it. The possibilities are unlimited!
34. KitchenAid Stand Mixer Ice Cream Maker Attachment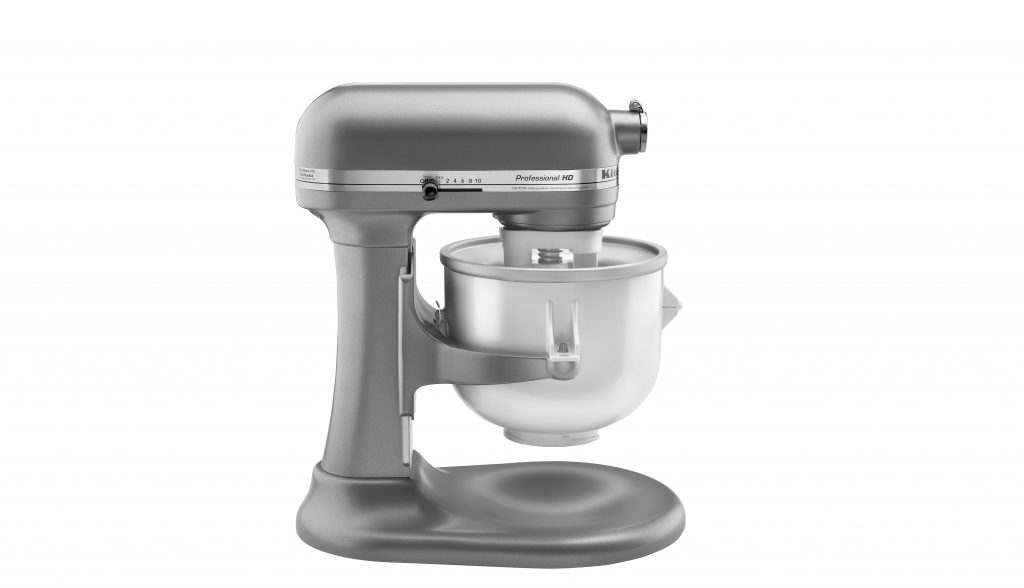 For all the couples with a sweet tooth, KitchenAid Stand Mixer with an ice cream maker attachment will help them have all the privilege to curb their sweet cravings.
35. Hamilton Beach Belgian Waffle Maker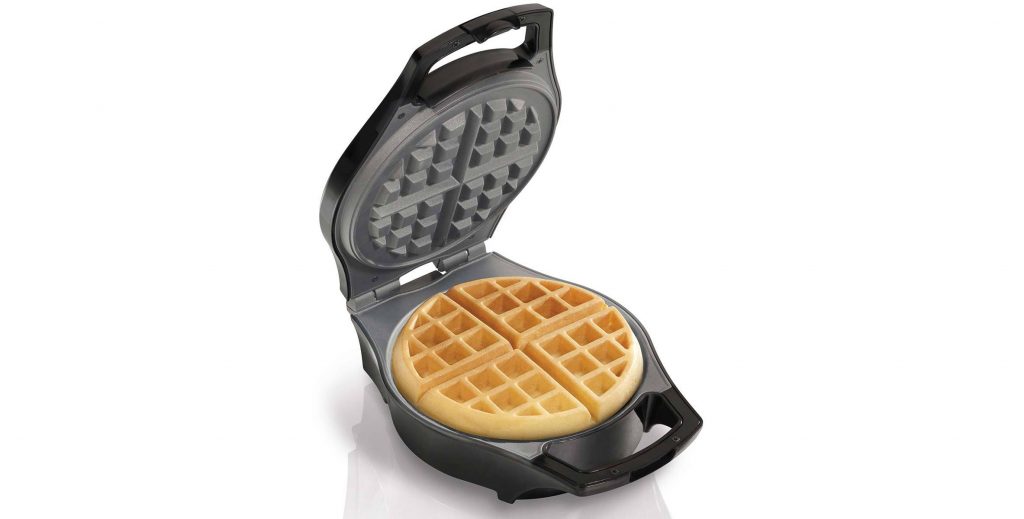 For the couples who love waffle, it is going to be a perfect gift. To ensure that they kick their mornings off on the right foot with a kitchenware essential. They will surely use it frequently.
36. Cuisinart Hand Blender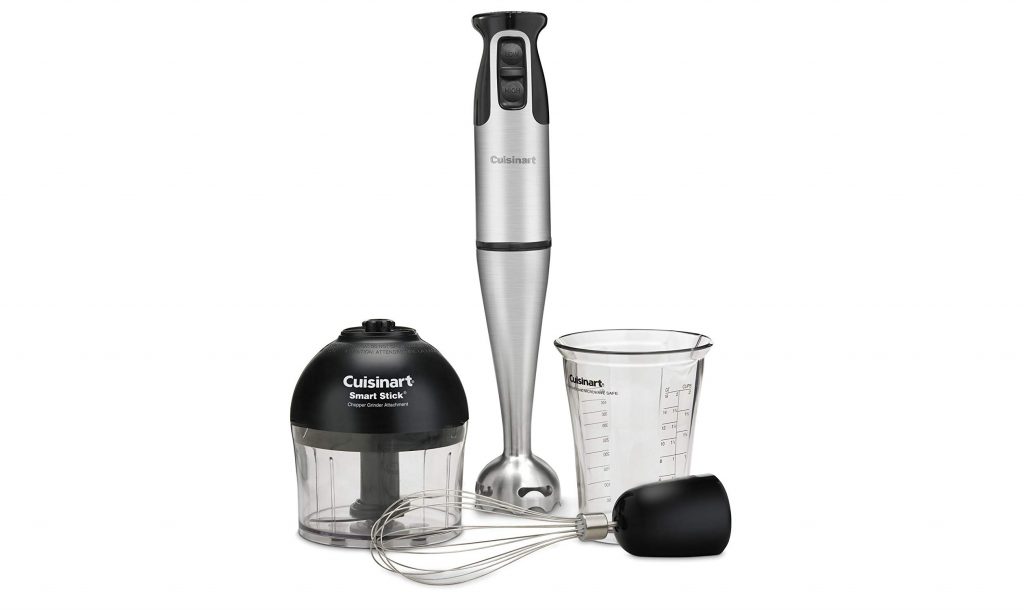 This one is perfect for couples who love to have their basic utilities even when they are dwelling. This Cuisinart hand blender is actually every smoothie-making mashed-potato-seeking couple's best friend.
37. Craftman Hv Knives Stand Block Knife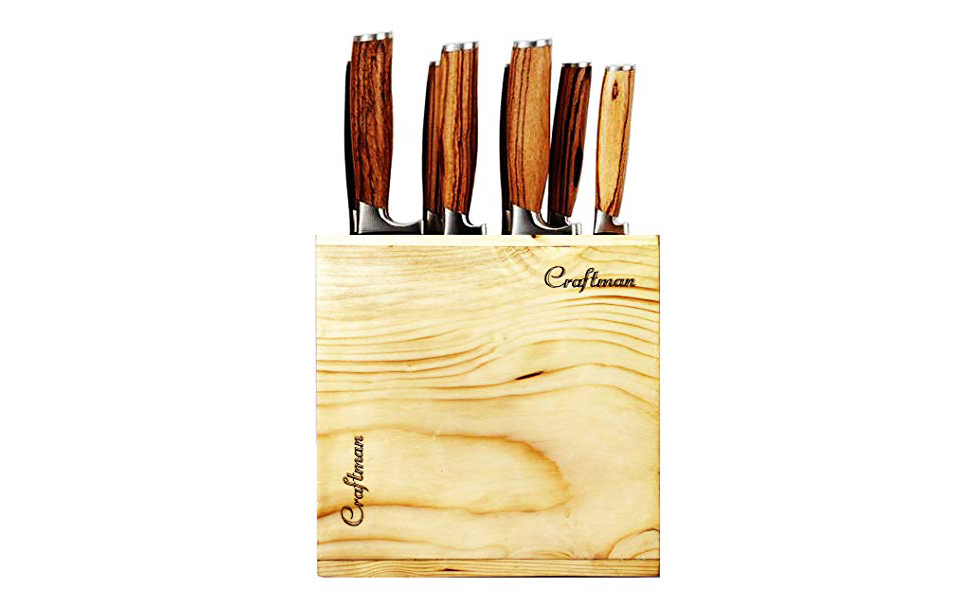 You may be surprised but the reality is kitchen appliances wedding gifts can also include this knife set. This is a great gift idea for the couple who loves to spend time together in the kitchen while cooking. These knives are lightweight and balanced, with classic wooden knife block stand, these are non-toxic smooth and silky finish. Handmade making handling them in the kitchen easy.
38. Prestige Delight Electric Rice Cooker Cute 1.8-2 (700 watts) with 2 Aluminium Cooking Pans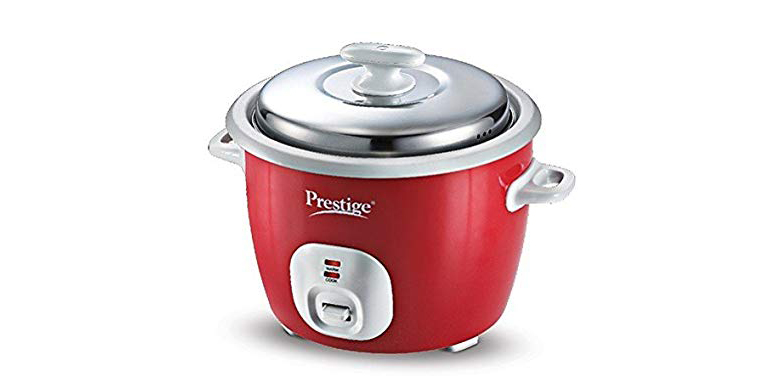 Every couple will need this one in their kitchen arsenal. It will make their life even easier when they have to leave urgently for the work and at the same time to cook. This will be for their ease for sure.
39. Martha Stewart Cupcake Carrier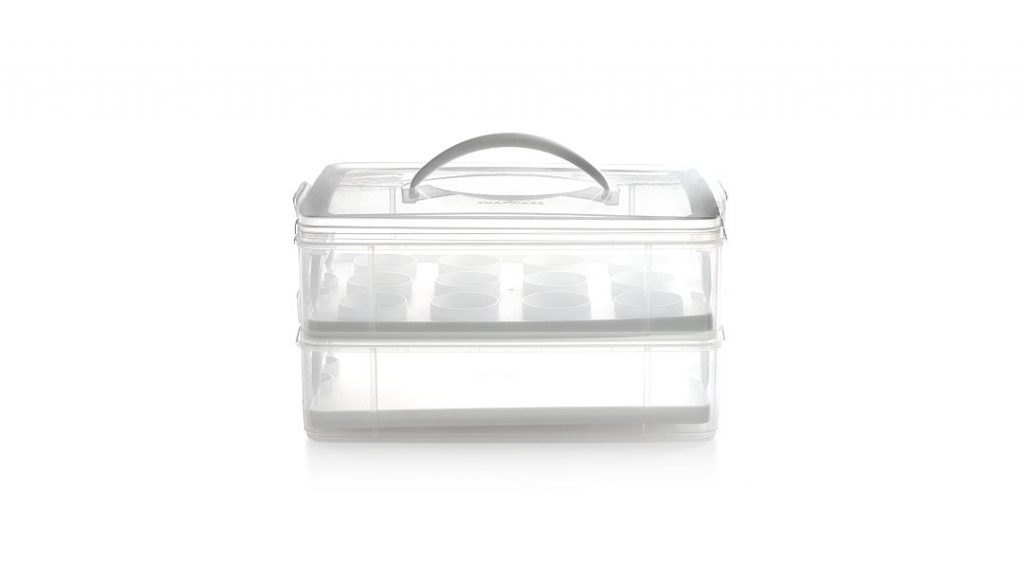 The cupcake carrier is one of the greatest baking inventions of this period. This Martha Stewart Cupcake Carrier includes two trays and two removable inserts that ensures that all the baked goods make it to the party without tipping over.
40. Williams-Sonoma 10-Piece Glass Bowl Set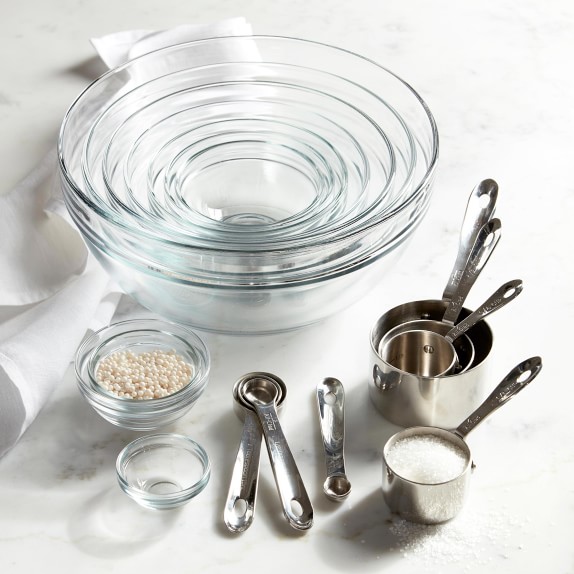 A perfect addition to the newly-wed couple's kitchen, to make life easier. These bowls are perfect for preparing, mixing and microwaving. These bowls are just cute and simple enough to use in the kitchen as well as on the table.
41. Simply Calphalon 6-Piece Bakeware Set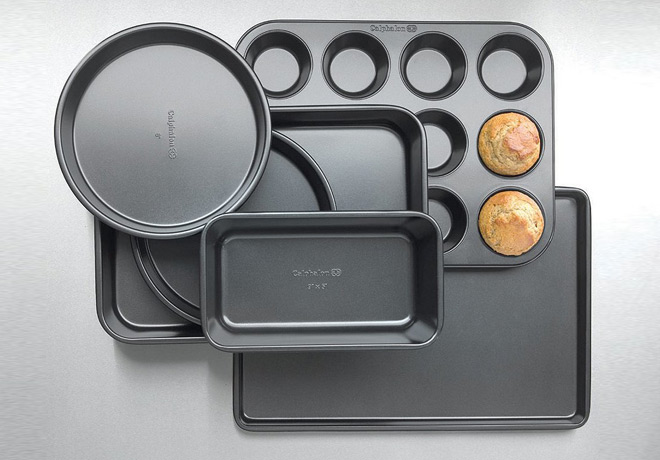 A perfect bakeware set for the couples to make the best use of it in their kitchen. This heavyweight bakeware set comes with all the essentials that includes round and square cake pans, cupcake pans and a bread loaf pan.
42. Martha Stewart Magnetic Measuring Spoons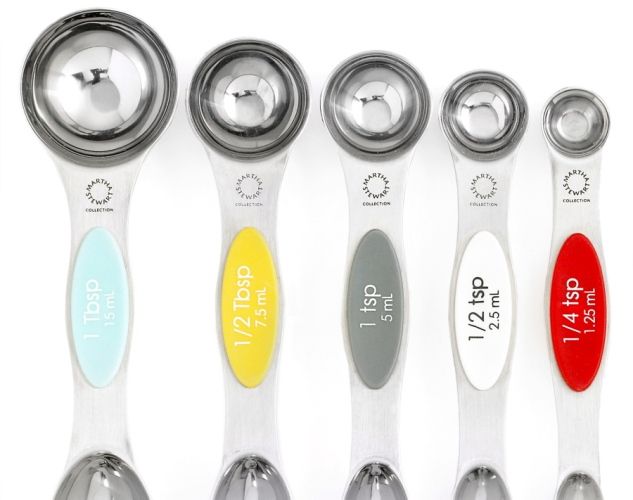 You may find it a little peculiar when it comes to a wedding gift, but believe you me that these measuring spoons are really useful. These spoons are backed with magnetic strips so that they can be nested together when they're in the drawer and can be easily pulled out whenever needed.
43. The Cellar Selene Cake Dome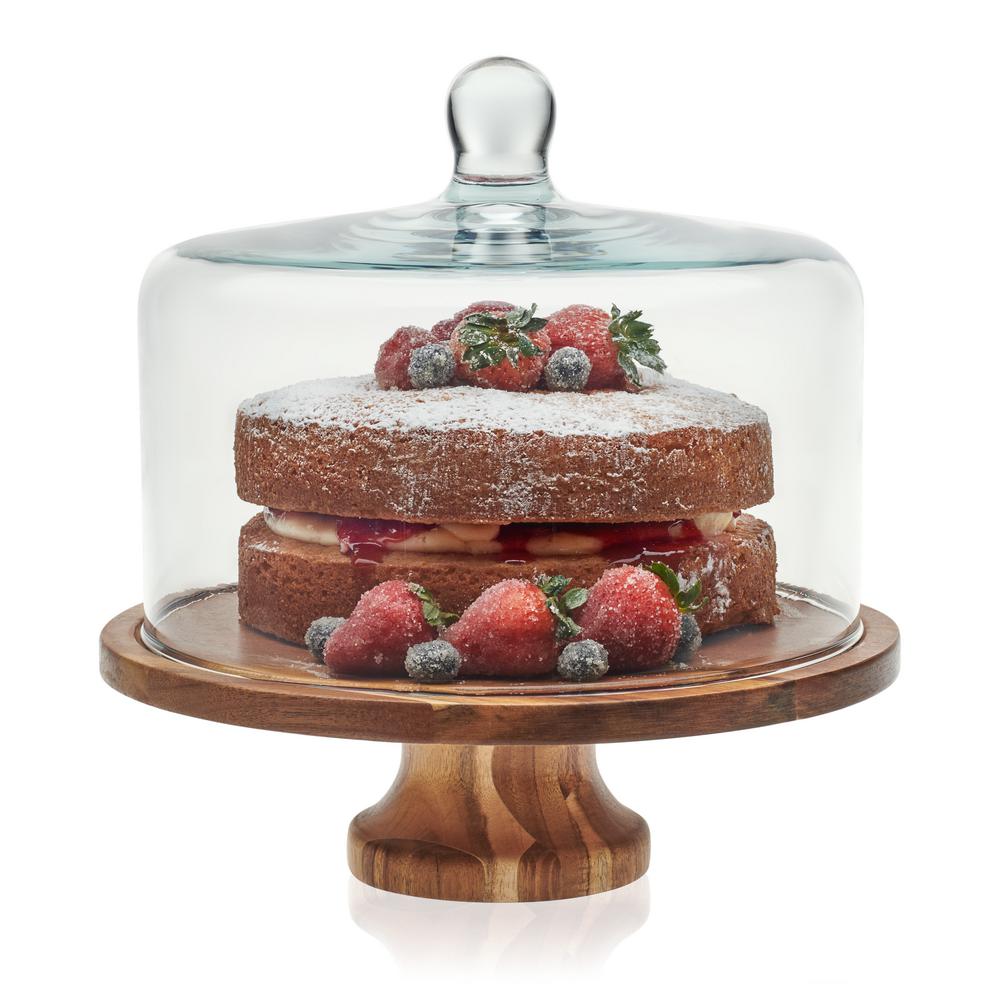 More often than not, people do not understand the value of a good cake dome, but believe you me a good cake dome is as essential as having any other bakeware in the kitchen. It's amongst one of those kitchen wares that once you have it, you would not never want to go without it. Especially on birthdays and holidays!!
44. BESTONZON Automatic Electric Corkscrew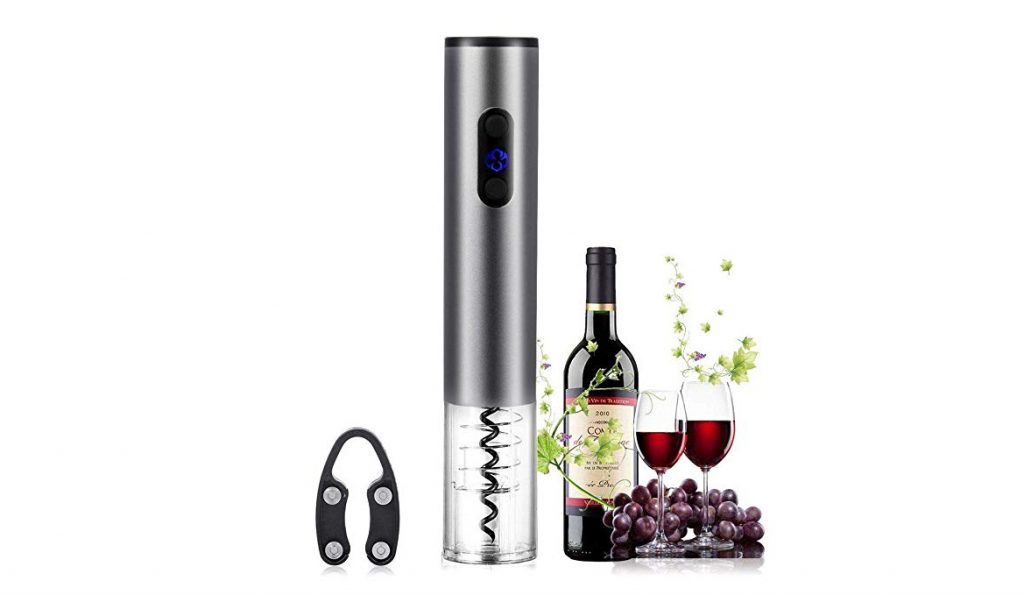 Bestonzon's modernize electric bottle opener that does the hard-hitting cork-popping work for you in one simple motion. Perfectly a best gift as people will hardly think of it. But the couple would surely love the idea.
45. Nirlon Nonstick 10-Piece Cookware Set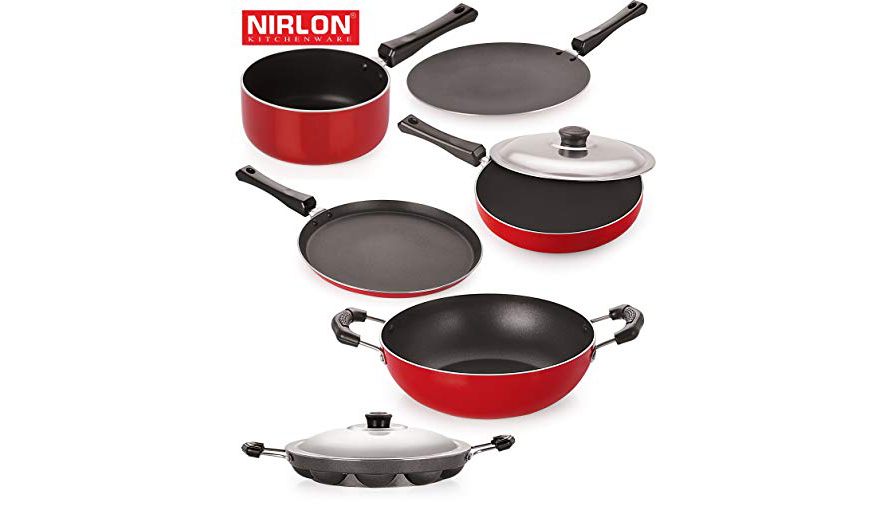 New pots and pans are another kitchen requirements that the bride and groom will be thankful to have. Here's to the many, many meals they will prepare together and thank you for such a gift!
46. OXO 10-Piece Pop Container Set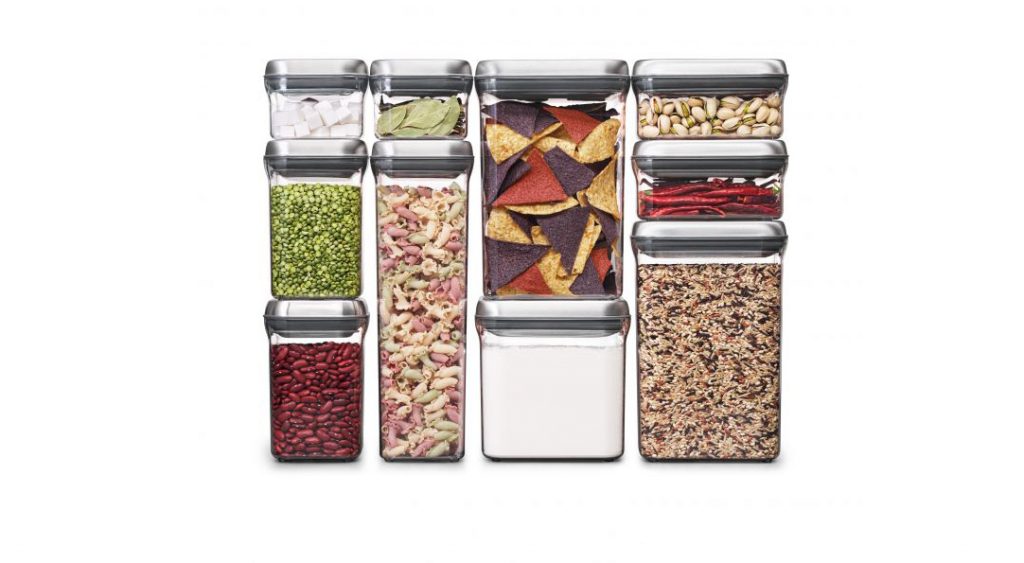 These containers are really very useful in the kitchen. The modular design of these containers makes it easier to stack. Also, they come with the airtight-seal lids that make them the ultimate pantry accessory without having to worry about moisture, especially during the rainy season.
47. Kent Noodle and Pasta Maker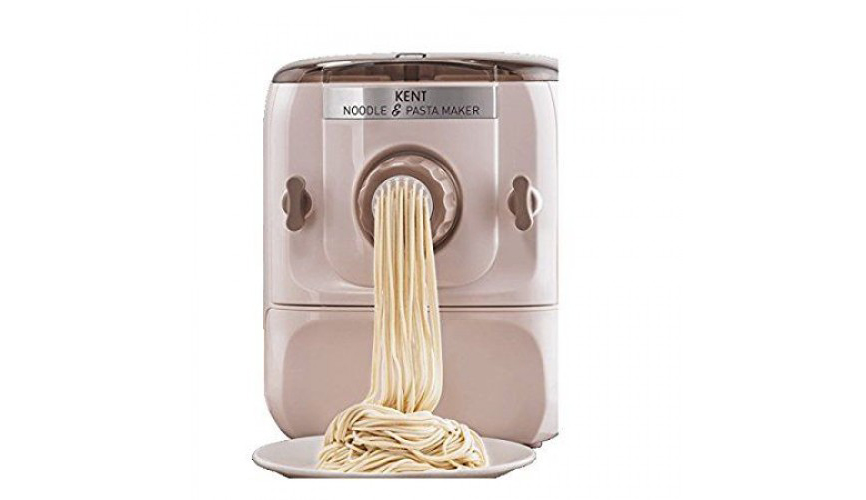 For all the noodles and pasta lovers this can be a perfect gift idea. They will love to have freshly made pasta whenever they want. With a pasta maker, the couple can make amazing Italian dinners from scratch and host amazing parties at home.
48. Bajaj HM 01 250-Watt Hand Mixer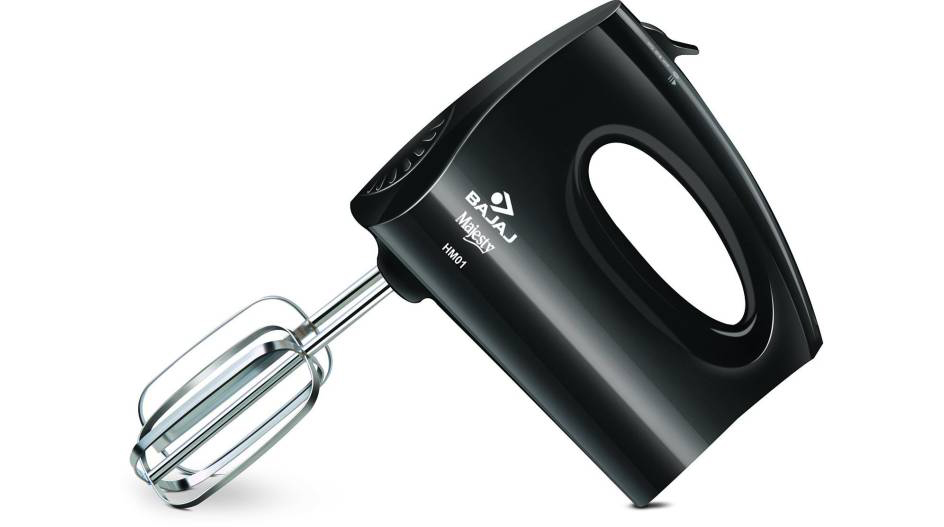 Another staple for the newly-wed couple to have in their kitchen. Bajaj is a state-of-the-art professional grade blender that can make everything from standard blender fare (smoothies, juices, and batter) to nut butters, flour, and dough, they will like it.
49. Calphalon Classic Cooling Rack
This is going to be a classic gift for the couples, which they can use all their lives. And you will be surprised to know that this one comes with a lifetime warranty. And it is designed in such a way that it becomes easy to clean. Also, it is totally rust-resistant.
50. LG double door refrigerators 5 star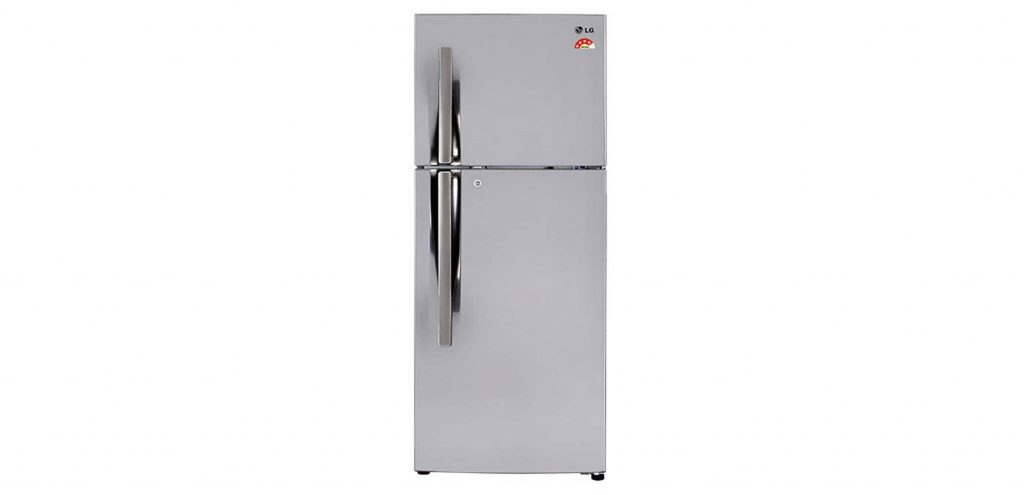 Refrigerator is another staple which newly-wed would want to have. It's a cool gift for the cool people with Smart Inverter, ice beam door cooling, automatic smart connect and premium florid finish. Along with a 1 Year warranty on comprehensive on refrigerator and 9 Years on the Smart Inverter Compressor from LG
51. Hario Glass Coffee Syphon"Technica" 3 Cup (Black) Glass Syphon Coffee Maker Machine Brewer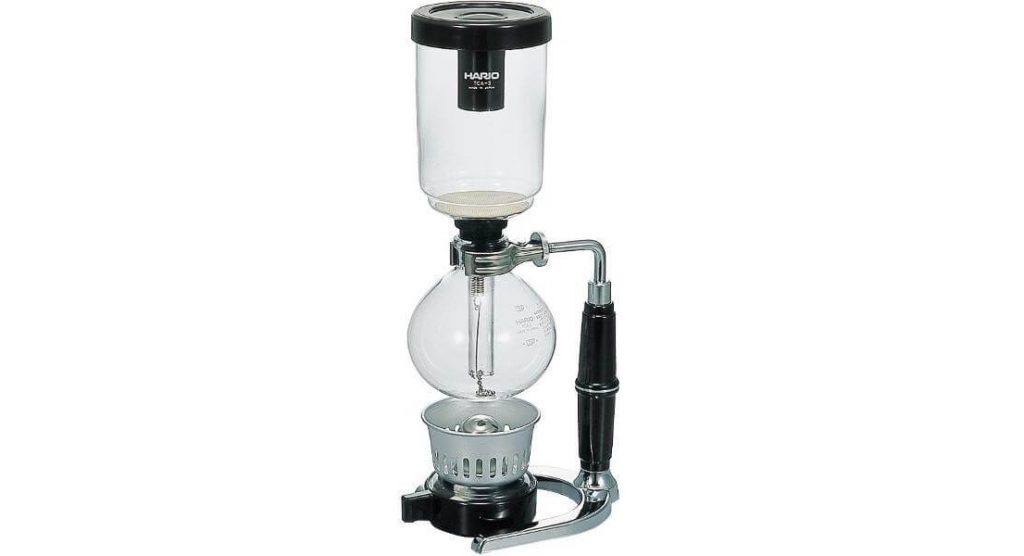 Another wonderful kitchenware gift for the couple is this, couples will love it and the frequent use is guaranteed! It is heat resistant borosilicate glass construction, light weight, safe with open flames and durable, Easy to clean machine, anyone can use it with ease.
52. Clasiko Double Bed Reversible Ac Comforters!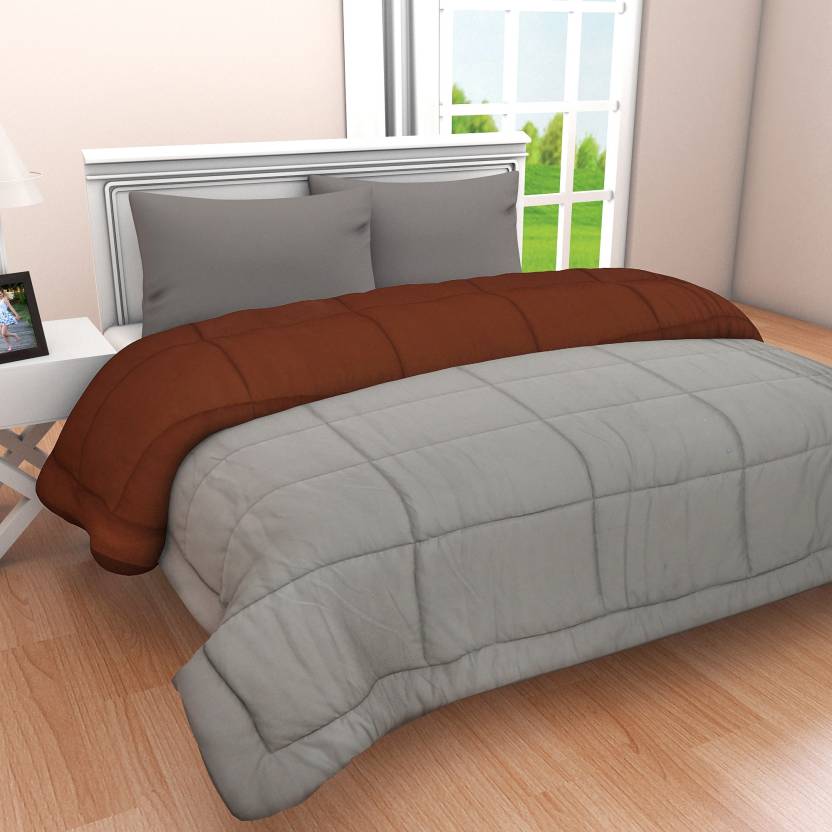 For making sure that their marriage includes many cozy moments with an ultra-comfy new throw. The beautiful colors and fun pattern can liven up their couch, and there is plenty of room for the two underneath this comforter. It is made of micro cotton, with beautiful romantic colors.
AND FINALLY,
These are the gift items that you can be sure of using all your lives. The best part is all of these items are present online in Amazon.com and other online platform. Besides these, there are many other gift items, which can be considered for the couples at their wedding. Most of these items range from $15 to $100. The idea is just to make the couple feel special on their wedding and something which they can preserve and appreciate all their lives.
Thanks for reading…!!
Keep Smiling….. ☺ ☺