Besides wedding attires and jewelry another most important thing for a bride is to have a perfect make-up kit for her special day and for using even after the wedding also. Bridal make-up kit plays an important role not only on the day of wedding, but also after the wedding. As, there will be many events, invitations, dinners, and lunches to attend after the wedding. And it is kind of mandatory for a bride to look beautiful even after the wedding is over.
Here in this article, I am sharing with you the must have make-up items to have in your kit. Keep reading:
1. Makeup Primer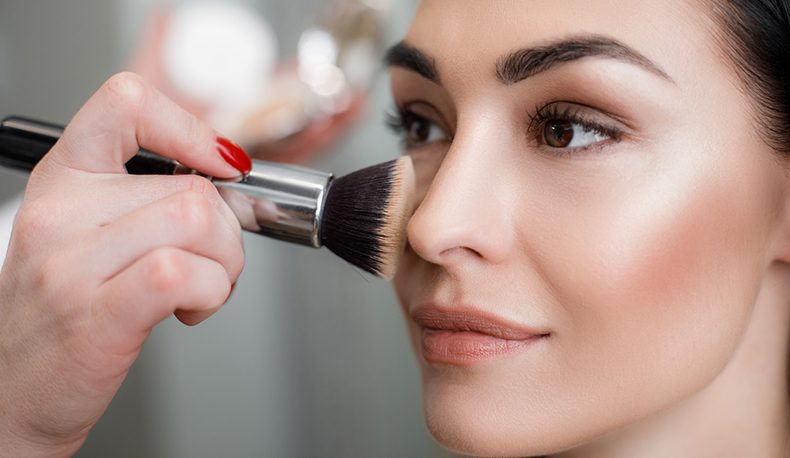 Primer is the most important makeup item, used to get your base makeup right. It forms a base for your face makeup or your foundation, and help prevent your makeup from melting, and creasing. Primer helps you keep your makeup for long hours. Primer is crucial for that impeccable look on your special day. Make sure you spend on a good primer, which will not only allow your makeup to stay smoother and last longer, but also will absorb excess oil and will prevent shine from showing through.
More often than not, primer is used to reduce the appearance of facial pores. In fact, today you can even get color-correcting primers in the market, which help reduce the appearance or simply hide dark circles and sallowness of the skin. Make sure you invest in good quality primer. Recommended primers for bridal makeup kit are: Smash-box Photo Finish Foundation Primer, POREfessional Face Primer, NYX Studio Perfect Photo-Loving Primer, and Clinique Super primer Face Primer.
2. Makeup Foundation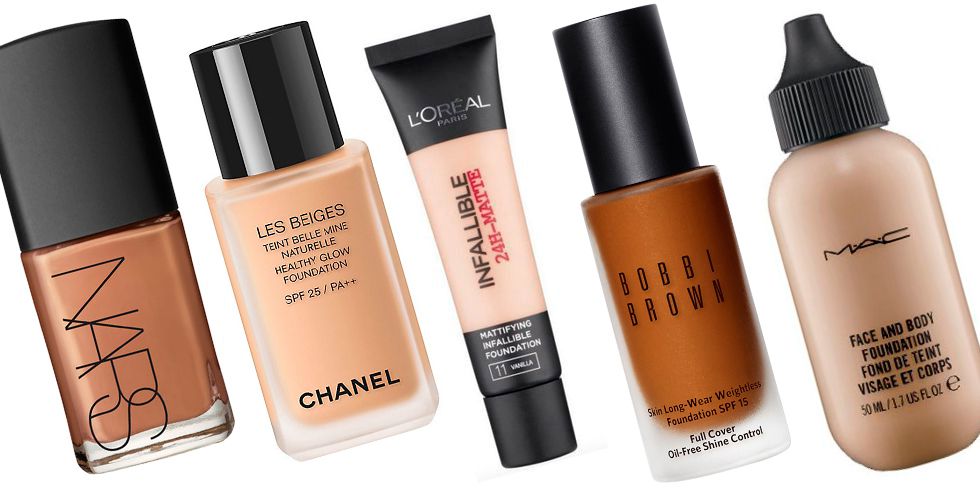 After primer comes makeup foundation, which you should select carefully after testing. It is applied on face to give your skin an even tone and coverage. The most important factor while purchasing makeup foundation is; it should match your skin tone. You will see two types' of foundations in the market, which includes liquid foundation and powder foundation. It is recommended you test the foundation on jawline instead of your arm or hand. Or else you can take the help of sales assistant to get the right shade for you.
The pointers to consider while buying a foundation are: It should not look ashy or grey on your skin, it should not make your skin look cakey or ghostly, it should make your skin even toned and flawless instead. Recommended makeup foundations for bridal makeup kit are: NARS Foundation, Aqua Luminous Perfecting Foundation, Estee Lauder Double Wear Foundation, Mac MatchMaster Foundation, and L'Oreal Paris Infallible Lasting Perfecting Foundation.
3. Makeup Contouring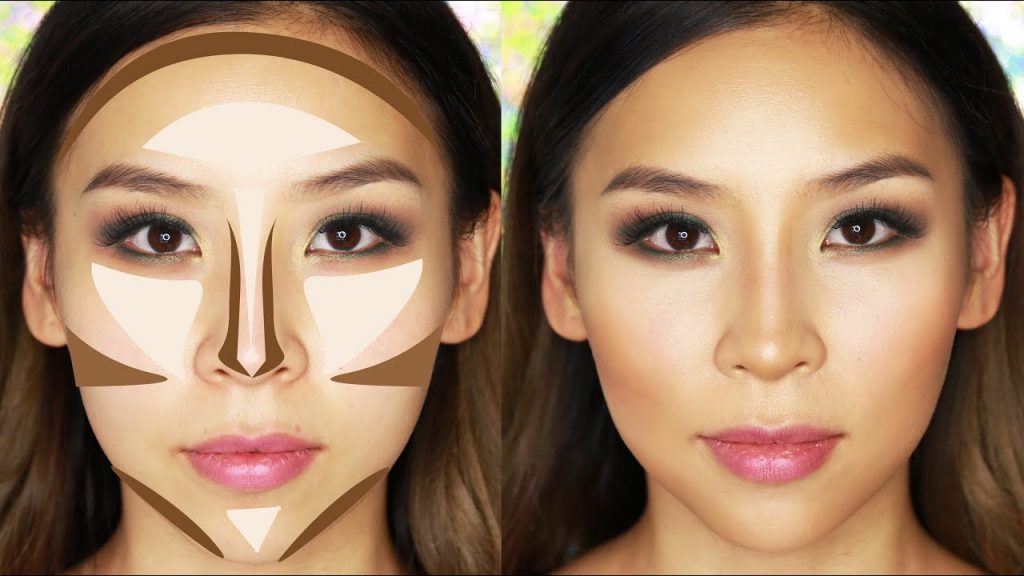 Contouring allows you to define and reshape your facial features like your nose, forehead, chin, and cheekbones the way you want. With contouring you can even slim down your face and nose. Also, you can tone down your features which don't want attention on. If you're worried about your chubby nose, don't worry, with contouring you can draw thin strips and highlight in the middle, it would make your nose look thinner. Even you can use contour on your forehead to make it look smaller in case you have relatively bigger or broader forehead. Or for your smaller chin to make it look bigger, you can contour it, basically, contouring is creating illusion. If you are new to make-up and its techniques then it is advised that you practice and learn how to contour beforehand.
Recommended makeup contours for bridal makeup kit are: Anastasia Beverly Hills Original Contour Kit, Makeup Revolution Pro Highlighter – Illuminate, LA Girl Pro Contour Cream – Deep, MAC Studio Conceal and Correct Palette, Maybelline New York V-Face Duo Stick etc.
4. Make-up Highlighter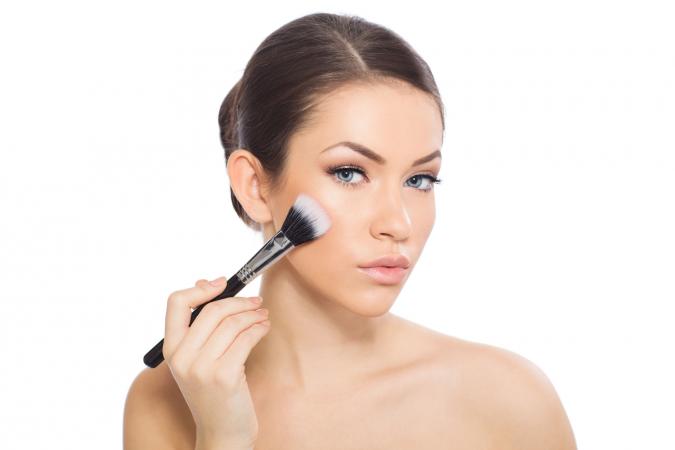 With highlighting, you can bring forward and draw attention to your facial features. Highlighting is required to give your makeup a perfect match with the attire. The pigments in highlighter attract light, which leads to a brighter and enhanced look for your features. Highlighter is applied over the foundation and before the concealer above the eyebrows, cheekbones, brow bone, and the bow of the lip. Recommended makeup highlighters for bridal makeup kit are: Amrezy by Anastasia, Avon True Color Illuminating Stick, MAC Mineralize Skin Finish, The Balm Mary-Lou Manizer Highlighter, and Lakme Absolute Illuminating Blush, Shimmer Brick.
5. Concealer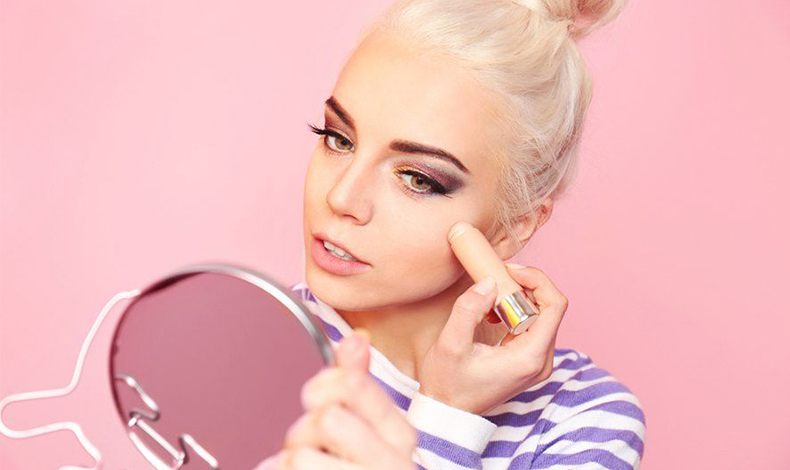 Concealer is as important as foundation in your makeup kit. It is used to cover flaws and scars of the skin. While purchasing a concealer you should test it before, especially if you have oily skin or your skin is acne prone, make sure you buy a 100% allergy tested and non comedogenic concealer for yourself. A concealer is used to hide dark circles, conceal hyper-pigmentation and dark spots of the skin. Recommended makeup concealers for bridal makeup kit are: NARS concealers, Mac Pro Long-wear Concealer, Mac Studio Finish SPF35 Concealer, LA Girl Pro Conceal HD, M.A.C Studio Finish SPF 35 Concealer, and L'Oreal Paris True Match Concealer.
6. Blush Palette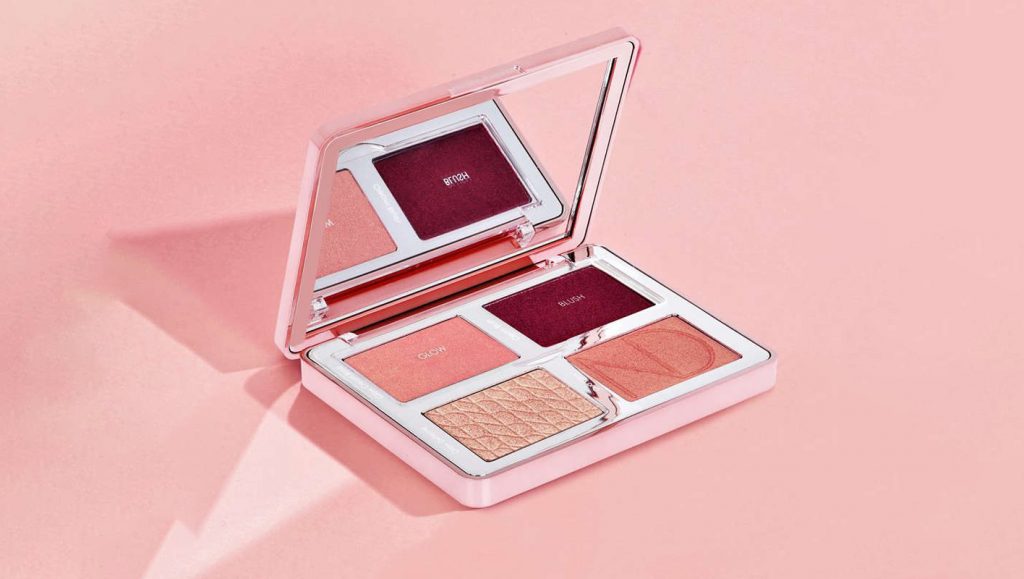 A Blush kit is a must have for your makeup kit, to help you get a chiselled face. Application is also very easy, just make a pout and apply blush alongside your cheekbones and your temple. While buying a blush palette, make sure you buy pink, coral, and mauve shades to look radiant and to add a healthy color on your cheeks. Recommended makeup blush palette for bridal makeup kit are: Orgasm by NARS, Maybelline Face-studio Master Blush Color and Highlight Kit, Mac Earth to Earth, Makeup Revolution London All About Cream Blush Palette, NYX Mocha, and Mac Gleeful.
7. Compactv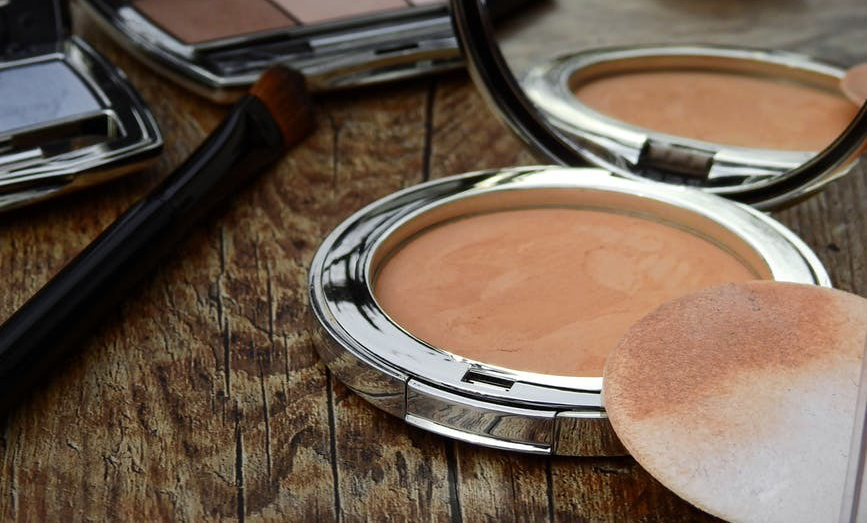 A compact powder is used on foundation to set makeup. Compact is one of the most important makeup item in the kit. As, it is used to give a touch up in between. Compacts are available in loos powder also. All you need to do is buy the right one, matching with your skin tone. Recommended makeup compact for bridal makeup kit are: MAC Pro Long Wear Pressed Powder, Maybelline Fit Me Matte Poreless Compact. Lakme Absolute White Intense Cover Wet And Dry Compact, Mac Prep+Prime, The Body Shop Extra Virgin Minerals Cream Compact Foundation SPF 15.
8. Bronzer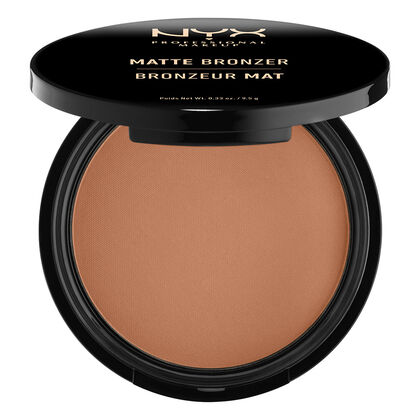 A Bronzer is used to intensify the facial glow. Bronzer is used for night-time parties, good for dinners and parties after your wedding. The easiest make-up to apply, make a fish face and simply apply it to your cheekbones. Recommended makeup bronzer for bridal makeup kit are: NARS Laguna Bronzing Powder, Lakme Absolute Sunkissed Bronzer, Mac Refined Golden Bronzing Powder, Maybelline Dream Mousse Bronzer, and Oriflame Giordani Gold Bronzing Face Pearls.
9. Makeup Brushes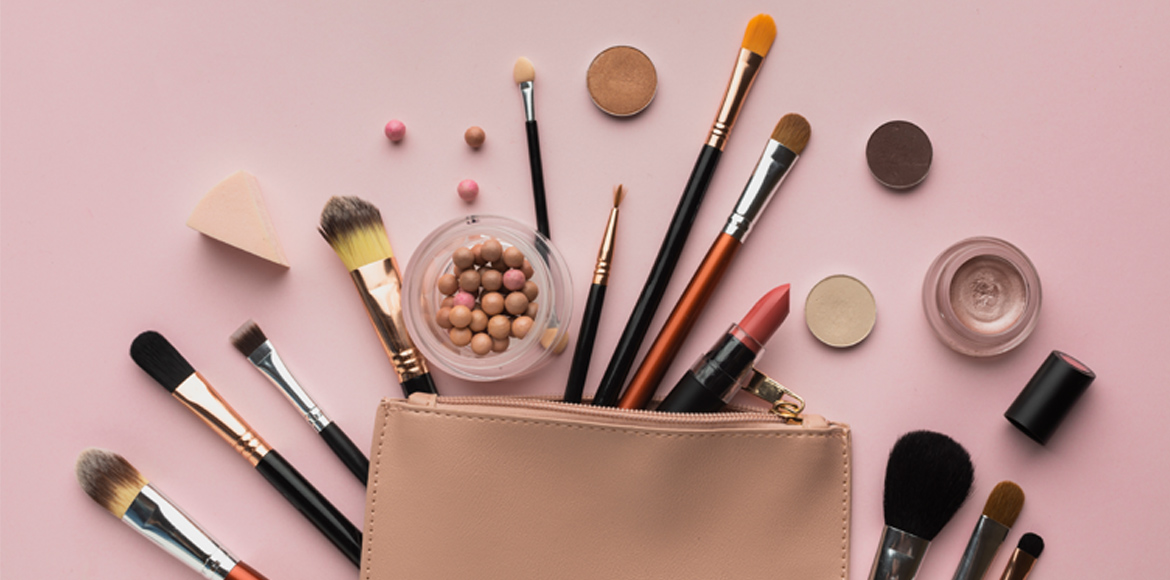 Applying makeup without makeup brushes will be a task. Hence, it is crucial to have a set of makeup brushes in your kit to apply make-up effectively and efficiently. Make sure you pick good quality brushes for that impeccable makeup application. Your brush set will have – a foundation brush, concealer brush, blush brush, powder brush, and eye makeup brushes. Recommended makeup brushes for bridal makeup kit are: Real Techniques Expert Face Brush, Real Techniques makeup brushes, Real Techniques Eye Makeup Brush Set, and Real Techniques Core Collection Brushes.
10. Makeup Blenders or Sponges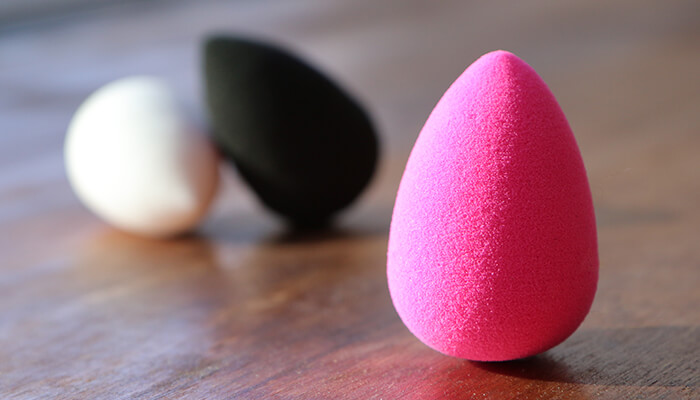 Besides, make-up brushes you need to have blenders or sponges in your make-up kit to apply makeup more efficiently or to blend it properly. Also, it makes application easier. Recommended makeup blenders for bridal makeup kit are: Profusion Cosmetics Allure Beauty Blender Sponge Set, Nykaa BlendMaster All-rounder Makeup Blender Sponge – Purple, and PAC Ultimate Beauty Blender Sponge.
11. Blotting paper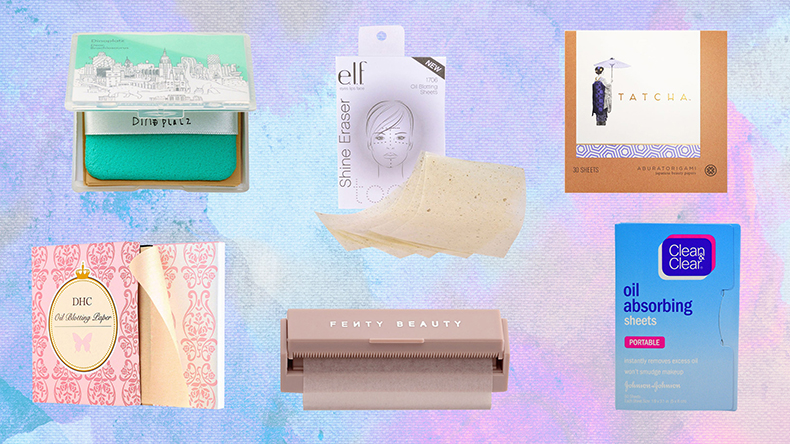 Blotting paper is also crucial for your makeup kit as it absorbs excess oil from makeup and helps it stays for longer. Recommended blotting papers for bridal makeup kit are: Clinique Wipes and Blotting Paper, and NYX Green Tea Blotting Paper.
12. Eye shadow Palette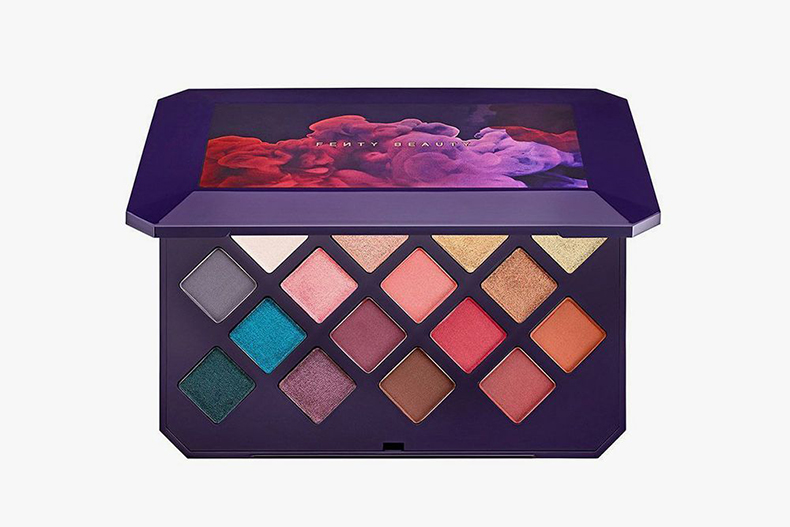 For those beautiful smokey eyes or for the bright and bold eye makeup you need to have eye shadow palette in your bridal makeup kit. Make sure you buy the one which has whole range of different shades in it. Recommended eye shadow palette for bridal makeup kit are: Viseart 03 Bridal Satin Eyeshadow Palette, MAC eyeshadow palette, Clinique All About Shadow Quadand Morphe eyeshadow palette, LA Girl Inspiring Eyeshadow Tin, and Bobbi Brown Metallic Long-Wear Cream Shadow.
13. Eyeliner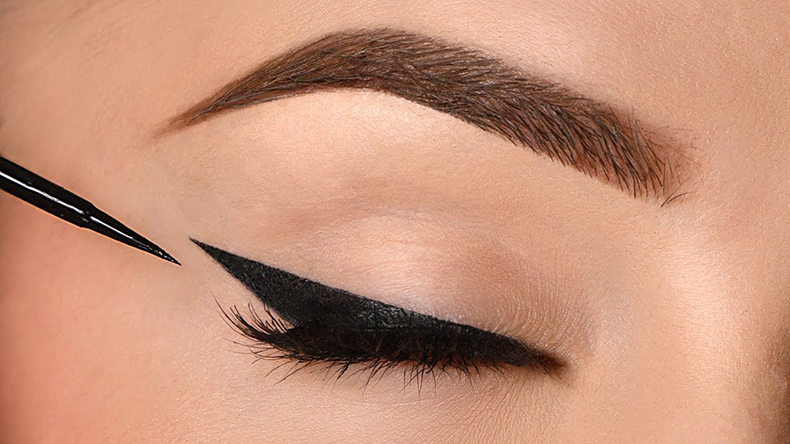 Eyeliner is to highlight your beautiful eyes and give them a defined look. It doesn't matter whether your eyes are small or big, eyeliner can make your eyes look mesmerizing. Also, there are many different color eyeliners are available in the market. Make sure you buy different colors too. Recommended eyeliners for bridal makeup kit are: Bobbi Brown Long Wear Gel Eyeliner, NYX Makeup Gel, Essence eyebrow stylist set, L'Oreal Paris Supergel Intenza, Revlon Colorstay Liquid Eyeliner, Sugar Born To Wing Gel Eyeliner, Maybelline Eyestudio Lasting Drama Waterproof Gel Pencil, and Maybelline Eyestudio Lasting Drama Waterproof Gel Pencil.
14. Mascara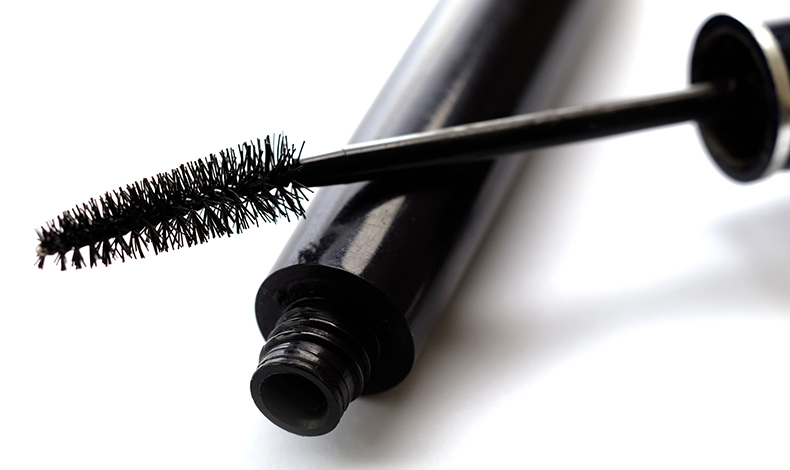 Pick up the right mascara to open up your eyes. Mascara can make you look fresh and lift up tired eyes. Mascara enables you enhance the beauty of your eyes by lifting, curling, and adding volume to the lashes. Pick up the waterproof formula, as it lasts longer than normal. Recommended mascara for bridal makeup kit are: Maybelline Colossal Mascara, L'Oréal Paris Voluminous Lash Paradise Washable Mascara, Maybelline Falsies Mascara, L'Oreal Million Lashes Mascara, Revlon Water Tight Mascara, Lakme Eyeconic Curling Mascara, and Glossier Lash Slick.
15. Kajal or Kohl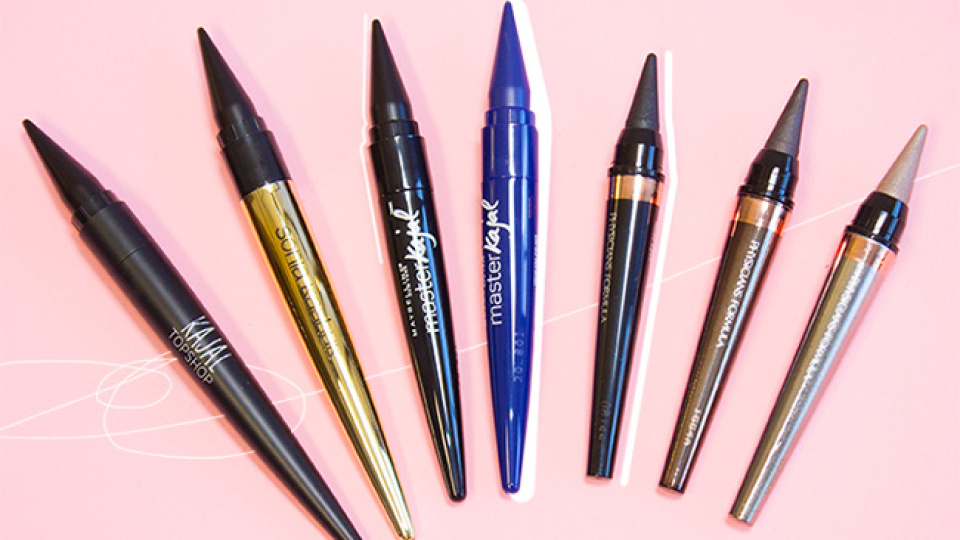 Kajal is one of the most important makeup item in your kit, especially if your eyes are bigger then kajal is a must to add smokiness and depth to your eyes. Recommended kajal or kohl for bridal makeup kit are: Sugar Cosmetics Kohl of Honour Intense Kajal 01 Black Out, L'Oreal Paris Kajal Magique, Lakme Absolute Kohl Ultimate Kajal, M.A.C Modern Twist Kajal Liner, Lakme Eyeconic Kajal, Plum Natur Studio All-Day-Wear Kohl Kajal, and Maybelline New York Colossal Kajal Super Black.
16. Eyebrow Pencil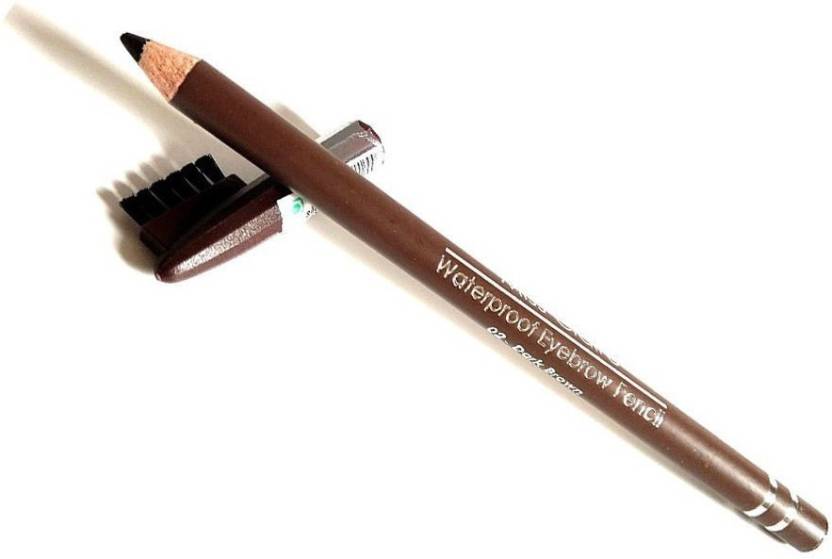 Perfect eye brows are to add definition to the face. Eye brow pencil is to just set your eye brows and give them a proper shape with the pencil. Recommended kajal or kohl for bridal makeup kit are: L'Oreal Paris Cosmetics Stylist Definer Brow Liner, MAC brow set clear, Lakme eyebrow pencil, Revlon Brow Fantasy Pencil and Gel, and Maybelline New York Define-A-Brow Eyebrow Pencil.
17. Lip Balm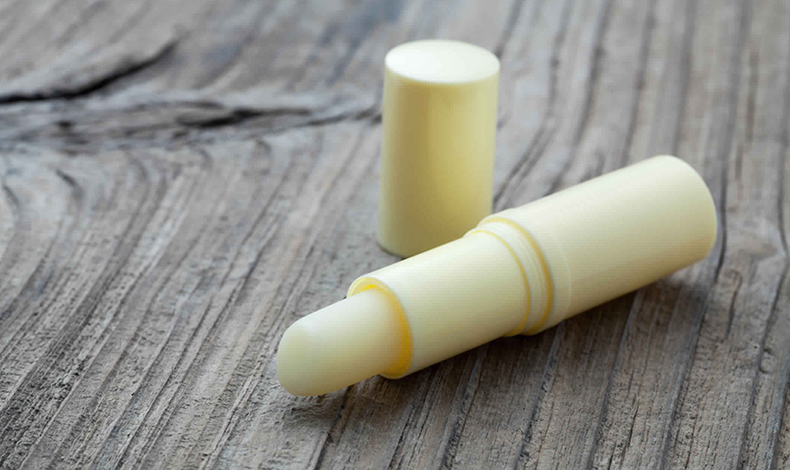 To keep your lips soft and smooth lips balms are essential for your bridal make-up kit. Pick up a moisturizing lip balm for your bridal makeup kit. It's a must have makeup item for your kit. Lip balms help you moisturize your lips. Otherwise also you will need lip balm to avoid cracked or flakey lips. Pick up a right lip balm for keeping your lips moisturized. Recommended lip balm for bridal makeup kit are: Nivea Lip Balm, EOS Smooth Sphere Lip Balm, Oriflame Sweden Lip Care, The Body Shop Born Lippy Pot Lip Balm, and L'Occtaine Ultra Rich Shea Butter Lip Balm.
18. Lip Liner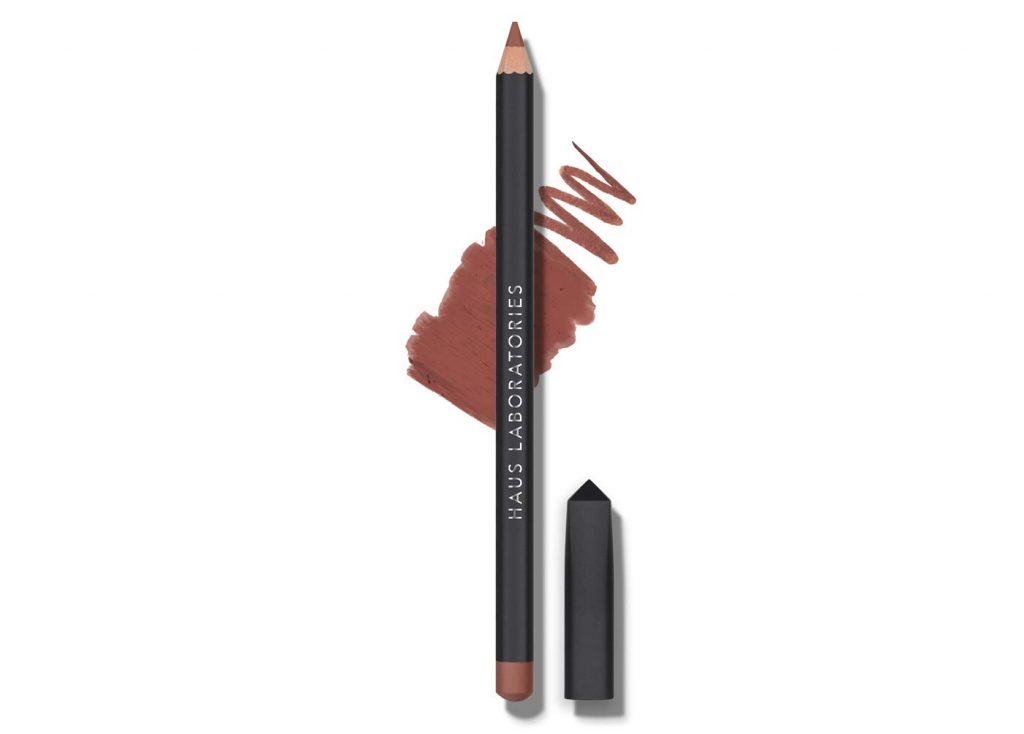 A lip liner will make your lipstick stay for longer. Application of lip liner before applying lipstick will help prevent the lipstick color from feathering or bleeding. There are many shades which you can pick for your kit, which includes brown, red, cherry red, mauve, etc., they will go with a variety of lipsticks. Recommended lip liner for bridal makeup kit are: Colorbar Definer Lip Liners, Maybelline Color sensational Lip Liners, NYX Professional Makeup Slim Lip Pencil, L'Oreal Paris Color Riche Lip Liner, Revlon Colorstay Lip Liner, and Chambor Velvette Touch Lip Liner Pencils.
19. Lipstick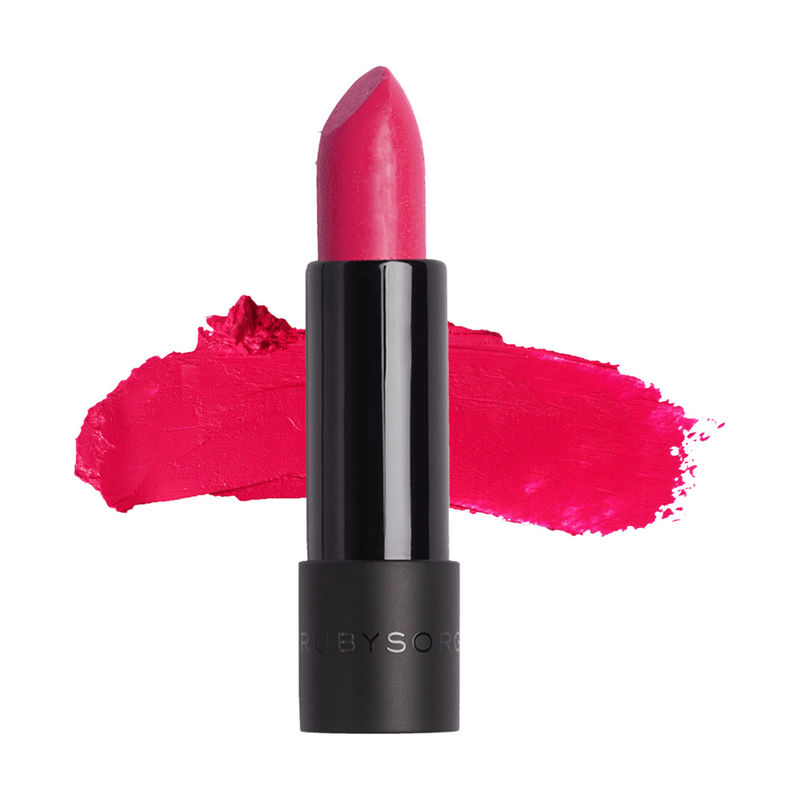 Lipsticks you can have as many as you want. Of course, lipsticks are crucial and come in variety of colors which can perfectly match with the attires even after the wedding. Pick up a nice collection – from matte to creamy lipsticks, moisturizing lip crayons to liquid lipsticks. Different shades of lipsticks are a must have for your kit. You can pick basic shades of pink, coral, red, cherry red, neutral browns, and mauve. Recommended lipstick for bridal makeup kit are: MAC Impassioned Lipstick, Colorbar Velvet Matte Lipstick, Mac Satin Lipstick Retro, Mac Retro Matte Lipstick Rooby Woo, Chambor powder matte lipstick, and Lakme Absolute Matte Lipcolor.
20. Nail Paints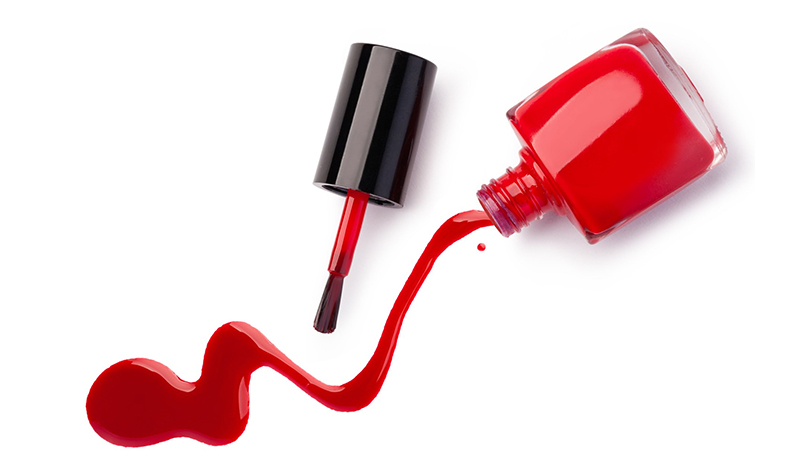 When buying nail paints, make sure you pick basic shades which can easily go with all of your ethnic dresses, majorly the shades of red, pink, coral, etc. Recommended nail paints for bridal makeup kit are: Lakme, Revlon, Colorbar, Faces, Chambor, Maybelline, etc.
21. Nail Paint Remover
Just in case you need it! It is essential to buy a nail paint remover as well for your makeup kit. You never know when you will need it. A must have for your make-up kit. Besides, liquid removers these days they come in wipes also. Some recommended nail paint removers are: Zoya 3-In-1 Formula Remove Plus, Sally Hansen Strengthening Nail Polish Remover etc.
So, this is it! Go buy these items for your makeup kit, and make sure you take this list along with you when you go for purchasing your makeup items.
Enjoy Shopping… ☺ ☺