How about getting hitched and planning your destination wedding in the city of Nizams. Yes, I am very much talking about your own Hyderabad, the capital city of Telangana State. The city is famous for its historic sights and mouth-watering Hyderabadi cuisine. Wedding in Hyderabad and the first thing that comes in mind is Hyderabadi Biryani, which nobody wants to miss if he is in the city. You plan your wedding in Hyderabad and see how you and your guests will fall in love with cuisine and the whole Nizami style venue.
If you always have been close to the history and loved historic places than Hyderabad can add to your wedding in a much better way. Whether you are looking to host an absolutely Shai Style Wedding or always wanted to get wed-locked in a Royal set-up, the city of pearl has it all. Yes, Hyderabad is also called city of pearl, because it is famous for its pearls. One can get the most authentic pearls out here
Hyderabad is becoming a popular destination for corporate events, live concerts, and destination weddings! Hyderabad is a wealth of history, known for its gracious hospitality, heritage, local cuisine, and easy connectivity, it is a wonderful choice for hosting a destination wedding.
There are myriads of options available for couples to get wed-locked in Hyderabad. From a chic city wedding to a big-fat ceremony at a venue overlooking the serene Hussain Sagar Lake, Hyederabad offers you every kind of wedding. The city has successfully hosted some of the most beautiful weddings. And if you are also planning your destination wedding in Hyderabad, then let me tell you that yours is going to be a PERFECT wedding.
Here is why word PERFECT is perfect for your destination wedding in Hyderabad:
1. City of Nizams – Hyderabad, Has it All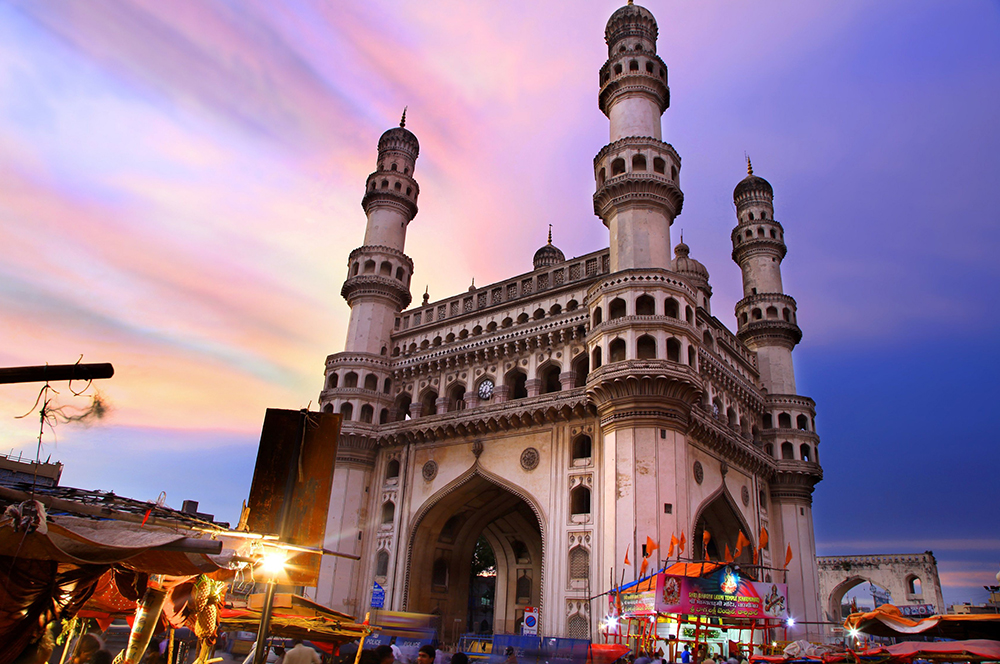 The city of Nizams is a wedding venue haven! It is the most convenient place for your destination wedding. Hyderabad provides you with a plethora of options to select from. Getting married in Hyderabad simply means having access to some of the best wedding venues, vendors, and resources right at your fingertips. Hyderabad offers you venues to cater to any wedding style, from traditional marriage halls to 5-star star banquet halls, heritage sites to lush lawns, the city is absolutely full of amazing wedding venues to suit your requirements.
2. The feel of Royalty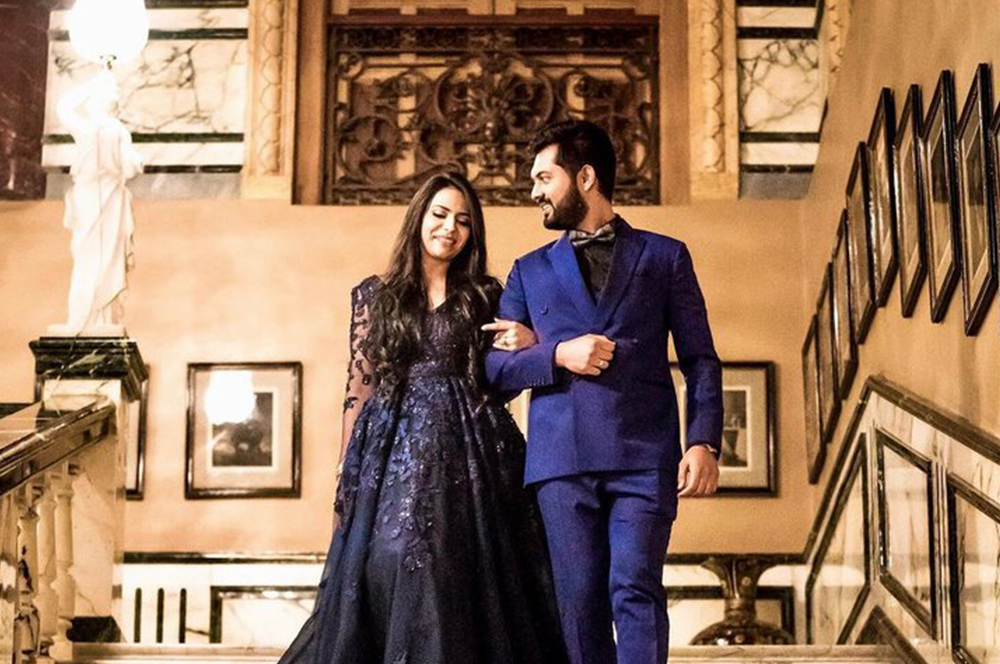 The wedding in Hyderabad will be a grand affair featuring pomp, glitz, and grandeur comparable to the ways of the mighty Nizams who once reigned over the land. Getting hitched amidst much pomp and mirth, a royal wedding in Hyderabad is indeed a social and genuine byzantine affair. Your wedding in Hyderabad would be soaked in regal charm; perfect feel of royalty. Hyderabad makes for a perfect royal destination weddings.
3. Place is full of Wedding Venues
Hyderabad is full of wedding venues, to finalize your venue here, all you have to do is decide on your budget and number of guests. Hyderabad offers many different kinds of wedding venues from budget banquet halls to high-end wedding palaces. Some of the best wedding venues in Hyderabad include: Novotel Hyderabad Airport, Shamshabad, Falaknuma, Hyderabad, Fort Grand Shamshabad, Taj Deccan Hyderabad Banjara Hills, The Marriott Hotel & Convention Centre, Marigold Hotel, Vivanta by Taj, ITC Kaktiya, Taj Deccan, Sheraton, Westin, Taj Krishna Banjara Hills, Taj Falaknuma Palace, etc.
Besides, if you are looking for some open-air venues, then Hyderabad offers you some of the most elegant lawns and rustic farmhouses, which includes, N Convention Center, Imperial Gardens, KRKM Gardens, Rendezvous etc.
If you are looking for more, than it has few best Lake-facing wedding venues, which includes, Jalavihar, Lakeview Function Hall, Moksha banquets etc.
However, if Heritage is what your wedding style is, and you are looking for a touch of royal Nawabi charm, then Fort Grand, Taj Falaknuma Palace or Chowmahalla Palace are the place for you.
4. Wedding in a Royal Set Up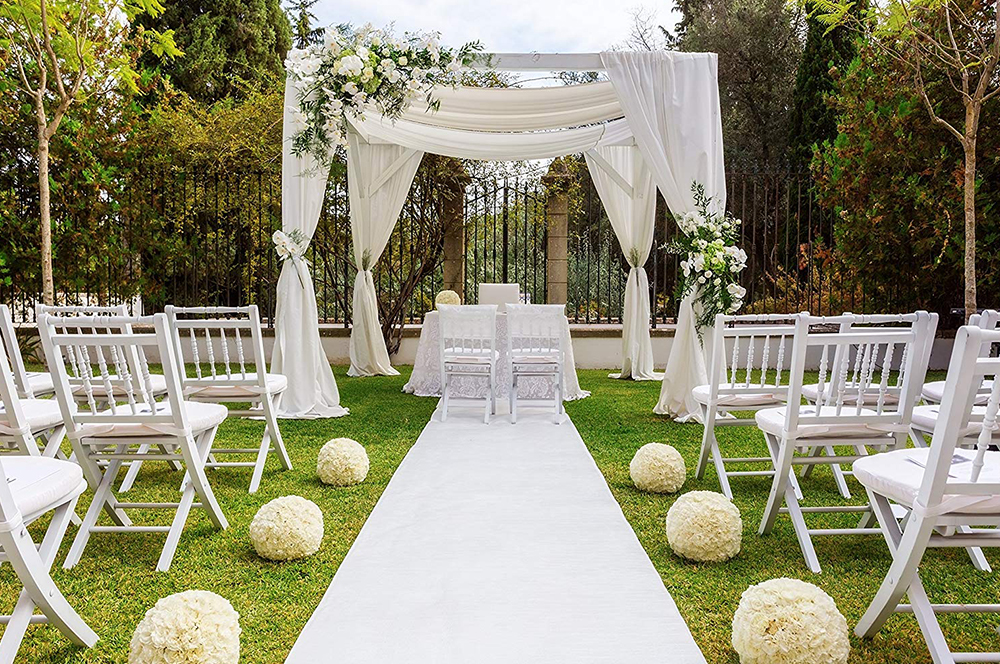 If you are looking to host most lavish and grand wedding then Taj Falaknuma palace is the best venue in the city. This palace brings along the feel of the kings and queens who once lived there, perfect for your royal wedding. The palace was once owned by the Nizam of Hyderabad. 'Falaknuma,' which means 'Mirror of the Sky' this iconic palace was built in 1893, by Nawab Vaqar-ul-Umra, who was then the Nizam's Prime Minister. Falaknuma offers amazing hospitality by Taj Group. Besides being famous for its largest collection of Venetian Chandeliers, the palace is also known for having the most unique Jade collection in the whole world. Taj Falaknuma has 60 rooms and a perfect place to have an intimate wedding celebration with 100 – 300 people.
Another venue for you royal wedding is Hyderabad Fort, or Fort Grand, is a stunning location for a destination wedding in Hyderabad and probably in the country as well. Located outside the city, Hyderabad Fort is a calm and peaceful place away from the hustle and bustle of city life. The enormous property has space to host multiple events with anywhere from 500 – 3,000 guests. The fort has multiple indoor and outdoor areas for celebrating any event, besides, the palatial exterior of the fort makes it the perfect setup for a royal wedding.
5. Best time for saying 'I Do' in Hyderabad
Accept two months of scorching summer heat followed by the rains, Hyderabad enjoys gorgeous weather throughout the year. October to March, is considered the best time to get wed-locked in Hyderabad. During these months, the weather is crisp, breezy and clear, thereby making it the ideal location for a destination wedding. However, June to September the place receives rainfall, weather is perfect though. If your wedding is planned for these months, you can consider Hyderabad for your destination wedding. As it is pleasant during rains as well. Moreover, the weather in winters is splendid and pleasant and best to host either an outdoor lawn wedding or evening royal wedding or maharaja style in a palace or fort.
6. The City is Well Connected
Hyderabad is well connected to almost all the big cities and countries by air and almost all the big and small cities of India by rail and road. The Hyderabad International Airport has won several awards for its state of the art facility. Most of the airlines have direct or indirect flights into the city from Australia, Canada, Europe, the US, and the Middle East. It is very easily accessible and very well organized.
Hence, transportation is not a problem. Also, the local facilities are good enough. There are many private travel agencies who can help you with your bookings and local transportations. All you need is to contact them and tell your requirements in advance. Or else if you have already hired a professional wedding planner then you need not to worry. They will look after!
7. Hyderabad is a Developed City
Hyderabad is very well developed city. It is more cosmopolitan than many other metro cities are well-developed and well-organized. The inhabitants of Hyderabad are very good, decent, helping and well-behaved. You can get the best hosts in Hyderabad who can help you have the most wonderful wedding of the season away from home town. Also, the city is for all, no one needs to be afraid. Believe it or not but Hyderabad is the place where people from all walks of life and from different caste and creeds live in proper harmony, without having hatred for each other. Hyderabad is one of the corporate hubs in the country.
8. Hyderabad has it all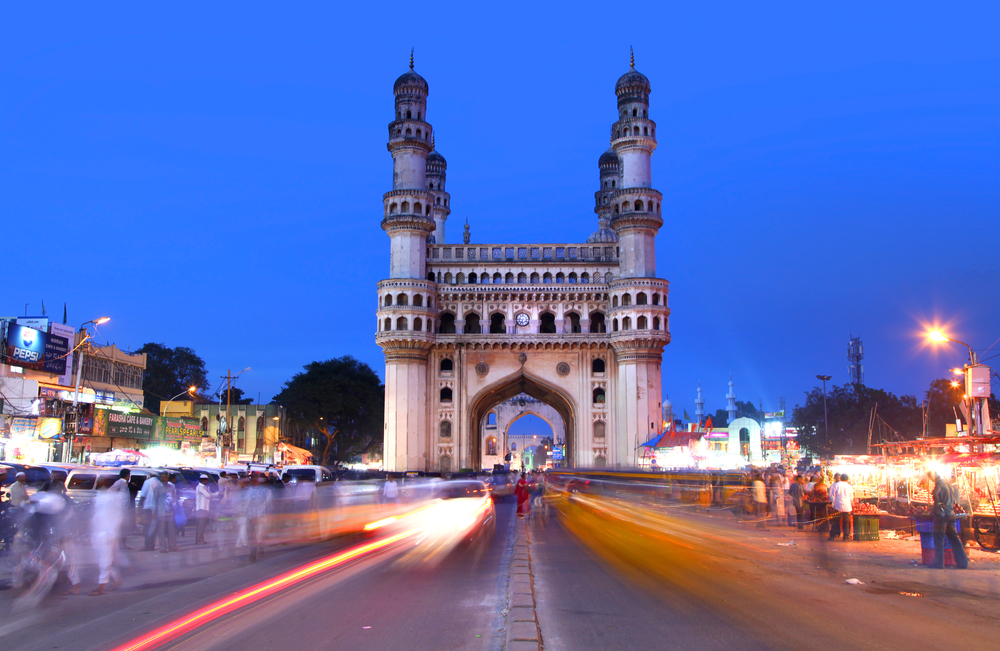 Whatever you need to make your wedding a perfect event for your life, Hyderabad has it all. Besides royalty you can experience much more in Hyderabad. Evenings are mesmerizing in the place, you will fall in love with evenings here. Delicious Hyderabadi cuisine makes the place more popular. This is the perfect place for your foodie guests to savor on different delicacies here. Also, your shopaholic guests will not be able to resist themselves from shopping the pearl set and Hyderabadi Perfumeries.
9. Hyderabad is an Unexpected Treat for Your Wedding Guests
Hyderabad is not only a perfect location for your destination wedding, but also it is a perfect city for treating your guests. Your wedding guests will have the opportunity to get to know the city closely that is a perfect blend of ancient and modern India. There is a lot to do for your guests from taking a trip to the historic Golconda Fort to the Charminar, these are exotic-India tick marks. And yeah, Hyderabad has a lot for all your shopaholic guests, who would love to visit the local Bazaars here.
Some of the local shopping markets of Hyderabad are: Laad Bazaar, the area around Charminar is famous for its handmade bangles with crystals in an amazing color combination, Hyderabadi embroidery, the khada dupatta (stole that is made with zari embroidery and can be worn with a lehenga choli or a salwar kameez), and the pearls. Begum Bazaar, is indeed the queen of all markets for street shopping in Hyderabad! Your guests can just head to Begum Bazaar, or Koti Market, or Nampally, or Antique Market for shopping some antique decors for their home.
10. Place has Something for Everyone
Place has something for everyone, whether you are a backpacker or traveling with your family, you came here for some event or simply for excursion, to attend a wedding or to get hitched, the place is meant for everyone. However, the city is famous for its high-end properties and premium hotels but it also offers low-budget hotels and guest houses for people who have budget constraints. And there is a lot one can do and explore in Hyderabad. Your destination wedding in Hyderabad will be a great reason for your guests to explore "THE CITY OF PEARLS." They will have an excellent opportunity to have a great time in the city.
11. The City is Full of Wedding Planners and Wedding Vendors
Planning a wedding is already a task, and the task becomes critical when the set-up is in some different city or country. But in Hyderabad you have nothing to worry about as the city is flooded with many wedding planners and wedding vendors. Whether you chose to hire a professional wedding planner, you need not to worry just research and hire the best. Or if you are doing things on your own then there are wedding vendors to serve you with everything from wedding venue to wedding catering, wedding photography to wedding décor.
You can even get customized wedding packages according to your choice, preferences, and budget for your destination wedding in Hyderabad. There are many wedding agencies and professional planners, who can help you book your wedding venue, arrange hotel accommodation for your guests, take care of catering, décor etc. Also, some of the wedding venues even have their in-house wedding planners, if you want you can coordinate with them. Professional wedding planners will ensure that all your and your guests' needs are met at all times.
12. Hyderabad is Perfect for Most Romantic Wedding Photos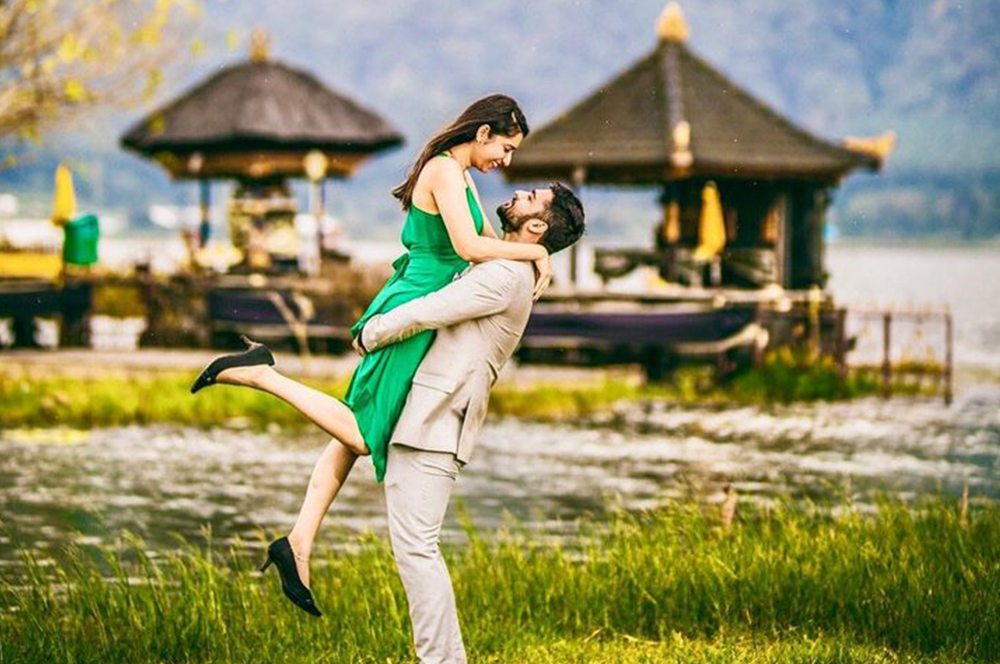 Your wedding album is not just a collection of pictures from the biggest event of your life. In fact, it is a keepsake of your memories, which you can relive whenever you want after the wedding. Hence, it becomes crucial to have the best wedding album. And Hyderabad is full of beautiful and scenic views, forts, palaces, gardens, lakes, and bazaars, all these make for a perfect wedding photography. You can have the most beautiful and mesmerizing wedding picture of yours, which you will cherish all your life.
13. Place Offers a Variety of Food to Savor on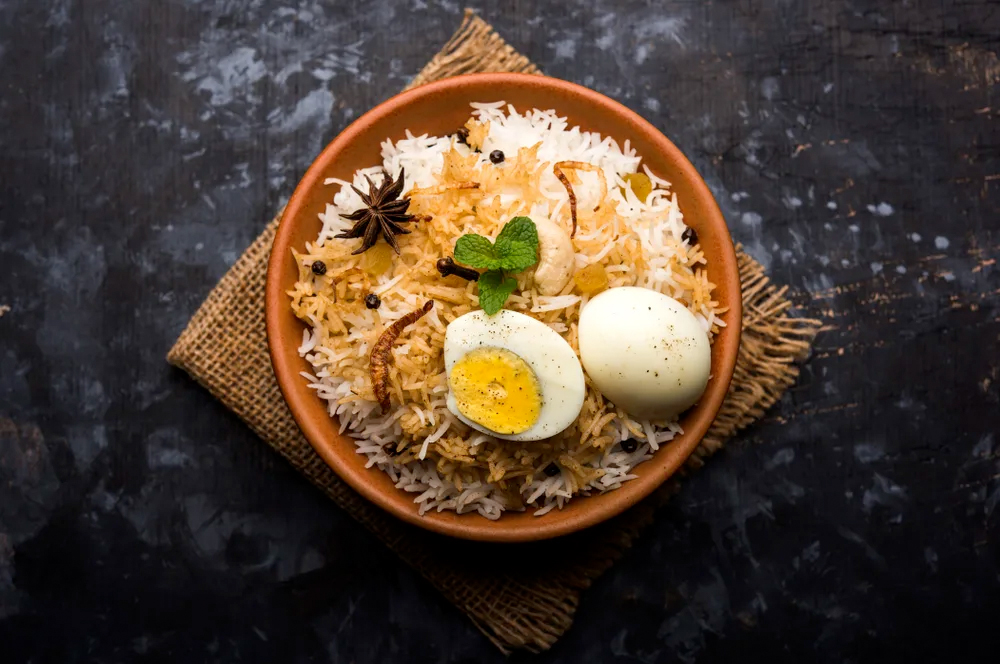 Hyderabadi cuisine, also known as Deccani cuisine, is inspired by the native cooking style of the Hyderabadi Muslims, However, it is an amalgamation of Mughal, Turkish, and Arabic along with the influence of the native Telugu and Marathwada cuisines. Hyderabad's local cuisine comprises a broad repertoire of rice, wheat and meat dishes with various spices, herbs and natural edibles.
Hyderabadi cuisine offers different recipes for different events, and hence is categorized accordingly, from banquet food for weddings and parties to festival foods, and travel foods. Some of the famous dishes of Hyderabad includes, Lukhmi, Hyderabadi Haleem, Hyderabadi Biryani, Tahiri, Pathar ka Gosht, Talawa Gosht, Qubani ka Meetha, Shahi Tukda, etc.
14. Catering in Hyderabad
Most hotels, or wedding venues offers lip-smacking delicacies from Hyderabad and other cities of the country. Well, when you are in Hyderabad you have a great opportunity to savor on the local cuisine of the city. But. If you are looking to have multiple cuisines from across the country, which includes food from North-Indian, Rajasthani, South India, Bengal, Indian Street food etc. can be easily arranged.
15. Customized Wedding Packages are Available
Hyderabad is the place which offers you customizable wedding packages. If you are too keen to host a destination wedding, and your wedding budget is not that big. There is no problem at all, as the place offers you with many budget wedding venues which will suit your requirements. Also, you can customize your wedding package according to your needs and requirements.
16. Cost of hosting wedding in Rajasthan
Well, the cost of hosting a destination wedding in Hyderabad vary based on location, venue, wedding theme, facilities, number of guests, wedding menu, wedding decoration etc. Hyderabad offers wedding packages for almost all kinds of wedding, and is very welcoming. Hence, the cost of hosting a wedding in Hyderabad may range between 10 Lakhs to 60 Lakh. For instance, a budget wedding in Hyderabad will cost you 10 – 15 Lakhs, whereas a mid-range wedding will cost you 30 – 35 Lakhs and for a lavish wedding there is no limit as such but still it can be taken care in 60 Lakhs. There are many luxury hotels, palaces, resorts, budget hotels, forts, in Hyderabad. Besides, if you want to get the best deals you can even opt for an off-season wedding in Hyderabad.
Now this is going to surprise you, even though Hyderabad Fort is a destination wedding venue. But it doesn't cost you that much. The costing per plate here in Hyderabad Fort is close to ₹ 1100 for Veg and ₹ 1300 for Non-veg food. The total cost of destination wedding here will depend on the number of guests you invite.
17. Ideal for Hosting your Pre-Wedding Celebrations or Rituals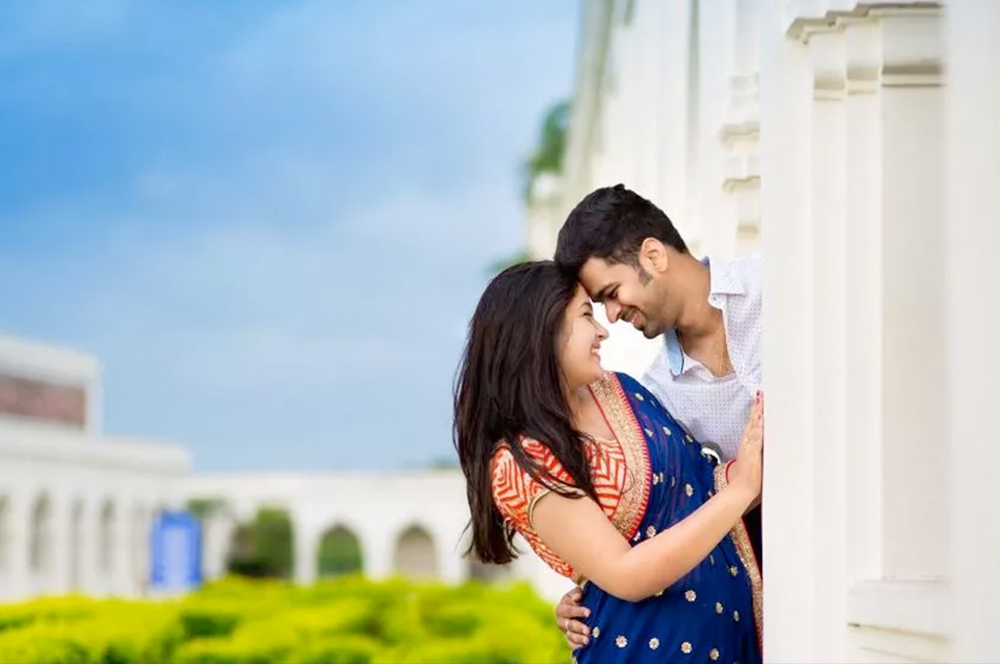 Hyderabad offers you with myriads of options for organizing your pre-wedding celebrations. You can go for a three day wedding package to a five day wedding packages. Hyderabad offers venue for every kind of wedding celebration from your sangeet night to wedding reception. And the best part is that all of them will be in your budget. Choose the one you like and go ahead with your wedding functions.
18. Double your Wedding with Your Honeymoon
Hyderabad is not only perfect for hosting a destination wedding, but also it is the place to have an ideal holidays with your significant other. Do you know Hyderabad is surrounded by many beautiful locations? If you two love the heritage of the country, and are great fond of historical culture of India, then Hyderabad is for you to honeymoon. You can start your honeymoon next day after your wedding and enjoy lavishly with your partner. Hyderabad is a romantic place, to enjoy each other's company.
Also, extending your honeymoon in the same city will help you save on logistics, time and efforts which you will put to fly to some other destination. Here in Hyderabad you can shift to some other hotel and visit nearby places. In fact, you will have an opportunity to explore the southern part of the country. So, just bid adieu to all your wedding guests and start honeymooning…… ☺ ☺
To conclude…
So, the reasons above are enough to support your decision to get hitched in a royal way in Hyderabad and enjoy the beauty, vibrant culture, food, forts, etc. Hyderabad offers you venues to host a wedding from an intimate celebration with 100 guests to a grand wedding celebration with 3000 guests. The type of wedding is absolutely your choice, what matters the most is it should have the grandeur and pompous. And Hyderabad provides you for incredibly beautiful options for your destination wedding.
PRO TIP
Just make sure you do a good research work and book all your wedding vendors or the wedding planner well in advance as the state is very-well recognized wedding destinations in India. Also, book your tickets (air or rail) in advance as the place is also one of the known tourist destinations of the country. Delaying things may create problem.
Also, you may even get best deals or exclusive discounts if you plan your destination wedding accordingly and do all your bookings beforehand.
Happy Wedding… ☺ ☺