North-Eastern states of India makes for a perfect wedding destination
This offbeat wedding destination in India is home to beautiful winding roads, pristine forests, rolling hills, national parks, gushing rivers, sprawling tea gardens, stunning waterfalls and many such natural grandeurs. Planning your wedding in North-East will truly be one of the best ways to experience this part of India.
One of the most beautiful parts of the country is this. North-eastern in India is truly heaven. One can only create the best of memories here in this part. This region is physio-graphically categorized into the Eastern Himalaya, the Patkai and the Brahmaputra and the Barak valley plains. Northeast India is at the confluence of Indo-Malayan, Indo-Chinese, and Indian bio geographical realms. Northeastern region of the country is covered by the mighty Brahmaputra-Barak river systems and their tributaries.
Besides Brahmaputra, you will witness the mesmerizing beauty of Barak and Imphal valleys and some other flat lands in between the hills of Meghalaya and Tripura when here in north east. The two-third part of this region is hilly terrain variegated with valleys and plains. Planning a destination wedding in this part of the nation would be an experience for a lifetime. This region is not just beautiful, but also the region is serene to the core. You will get to meet the most beautiful and amiable people here in this region of the nation.
The north-eastern part has always been a famous tourist destination in the country, but now it is gaining popularity as a wedding destination as well. If you are also planning to get hitched here in this part of India, here are the top 15 reasons why should you consider North-East states as a destination for your wedding. Here we go…
1. 'Land of the Seven Sisters'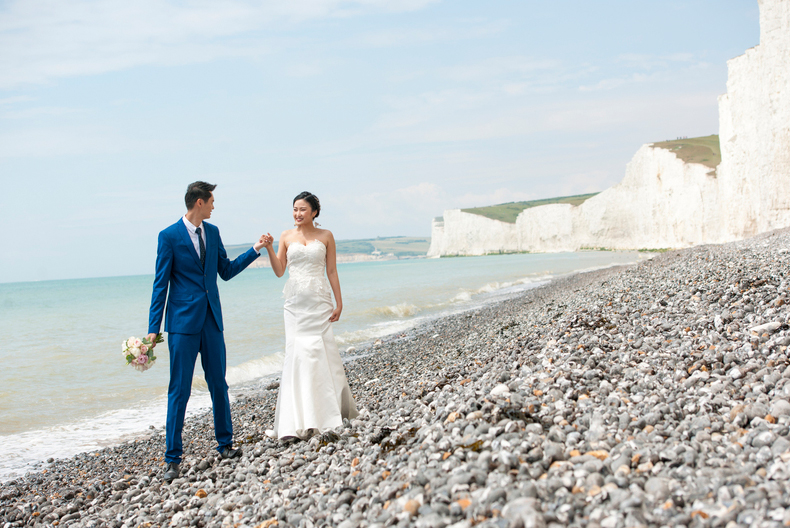 There is something special about the number seven. If we look, we see a week has 7 days, there are 7 wonders of the world, rainbow has 7 colors, and also Indian marriages has 7 pheras!! And now when we speak about the North-eastern region of India also has something to do with number 7 and that is, the region is popularly known as the land of the seven sisters. The sobriquet 'Land of the Seven Sisters' because the region comprises Sikkim and the seven states – Arunachal Pradesh, Assam, Manipur, Meghalaya, Mizoram, Nagaland, and Tripura. And the best part is every state of this region is equally beautiful. You choose any destination for your wedding, you will have the best experience of your life. Each state has its own specialty, has its own story. All these states make for really beautiful wedding destinations.
2. Eco-friendliest wedding destinations
North-east India offers your Eco-friendly destinations to choose from. Khonoma in Nagaland is very beautiful, the villagers here banded together to stop unchecked deforestation by outsiders. Mawlynnong in Meghalaya, all guesthouses are constructed of bamboo here and was awarded the cleanest village in Asia. The Apatani tribe of Ziro Valley in Arunachal Pradesh has developed their own distinctive sustainable methods of farming. How can we forget the breathtaking Khangchendzonga National Park in Sikkim! If want to have a green wedding, then this is an absolutely your location for your destination wedding.
3. Region is full of wedding planners and wedding vendors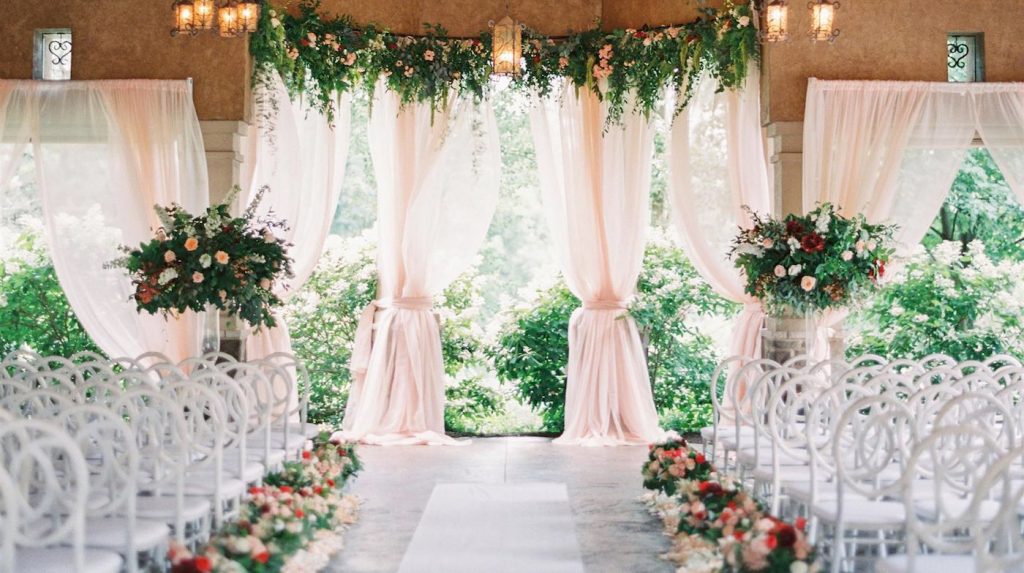 Planning a wedding is already a task, and the task becomes critical when the set-up is in a different city or country. While planning your wedding in North-Eastern region of the country you have nothing to worry about as the region provides you with many wedding planners and wedding vendors. You have the choice to go either with the professional wedding planner, or do it yourself. All you need to do is research and hire the best professional planner. Or if you are doing things on your own then there are wedding vendors to serve you with everything from wedding venue to wedding catering, wedding photography to wedding décor.
You can even get customized wedding packages according to your choice, preferences, and budget for your destination wedding. There are many wedding agencies and professional planners, who can help you book your wedding venue, arrange hotel accommodation for your guests, take care of catering, décor etc. They will ensure that all your and your guests' needs are met at all times.
4. Land of rare and amazing gastronomic experience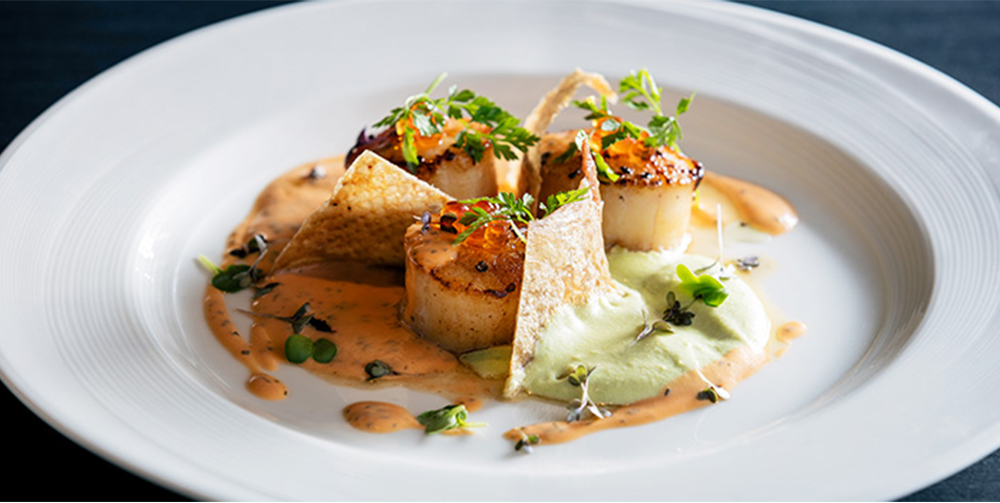 This is going to be a best experience for your wedding guests. The will love to savor on variety of food items here in this region. The cuisines from the eight north-eastern states make for the best food. Here, the use of spices is kept to a minimum. Ingredients like soy bean and bamboo shoot (in their fermented forms) are added to the dishes for flavor. Also, the cuisine of this region cannot be classified as one entity because each state has its own varied style of cooking. Sikkim, for example, is predominantly influenced by Tibetan and Nepali cuisine. Whatever, your gourmet guests will be fascinated with the sumptuous cuisine here that is for sure!
5. Region is known for its rich handicrafts heritage
North-eastern region of the nation is home to many different tribes and these tribes have a rich handicraft tradition of their own. Especially bamboo works, are widespread in the region. Your guests will not only love to savor on the food here, but also this is the perfect region for your shopaholic friends. They will simply be mesmerized to see beautiful screens, lamp stands, furniture and baskets from Assam, Manipur, Mizoram, Nagaland and Tripura. Additionally, Manipur is for all the gold lovers, as it is known for gold and gold plated jewelry. In Assam and Meghalaya your guests will be glued to silk textiles and in Sikkim for their carpets. Also, if some of your guests will be a fan of beautiful pottery, then that is also here. All in all, a perfect shopping region for you and your shopaholic guests.
6. Region has something for everyone
North-eastern region has something for everyone, whether you are a backpacker or traveling with your family, you came here for some event or simply for excursion, to attend a wedding or to get hitched, the region offers each one a one-of-its-kind experience to cherish forever. However, the region has hotels and five star properties but it also offers low-budget hotels and guest houses for people who have budget constraints. And there is a lot one can do in north-east and explore it to a great extent. Your guests will have an excellent opportunity to have a great time in this region.
7. North-East offers myriads of locations to choose from
The region is a perfect amalgamation of beauty, solace and fulfillment, offers you several places to plan your wedding here. North east is a diverse region with most welcoming people and heartwarming hospitality. And that is the reason your wedding here would be one of a kind celebration here. If you are looking forward to ecstasy and a blissful wedding nestled in the mountains, then North-East is the region for you to get hitched. This offbeat region offers myriads of locations to host a wedding, it is the place for you and your guests to completely unwind here in this part of the country. To have a memorable experience. A beautiful hilly region for the couples who want to get hitched in the lap of nature, amidst the scenic beauty.
Here are some popular locations to host your weddings in North – East States:
I. Gangtok – The Shimmering Capital City of Sikkim

Gangtok, an urban settlement and the capital city of Sikkim. It's the largest town in the Indian state of Sikkim, which is one of the most recommended places to visit in North East India. With adventure activities, leisure activities, and monasteries, Gangtok has every reason to be your perfect holiday destination.

II. Guwahati, Assam

Guwahati is one of the largest cities in Assam and also it is the largest urban area in North-east India. This is one of the fastest growing cities in the Indian Region, situated on the banks of Brahmaputra. If you are planning to get hitched in some beautiful ancient Hindu temple then the place is for you as the city is full of such temples and also known as the "City Of Temples". Also, it inhabits the exotic species of wildlife, which includes; Asian elephants, endangered birds, gaurs, primate species, pythons, rhinoceros, and tigers.

III. Majuli, Assam

If planning for an island-ISH wedding in Indian then Majuli – an unparalleled mixture of culture and heritage is the place for you. Majuli – the cradle of Assam civilization is the largest river island in the world. It is situated calmly along the waters of Brahmaputra. If your hunt is for some offbeat places in North-East, then you have found the one!!

IV. Manipur — A Musical Utopia

It is said that this quondam royal kingdom was created out of God's love for dancing. Manipuri dance, one of the most lyrical and graceful Indian classical dance forms is originated from this state only. The state is known for its rich culture and evergreen beauty, and is a perfect location for a destination wedding in India amidst serenity.

V. Mizoram — The Home of Highlanders

If you are looking for an idyllic, languorous, laid-back destination wedding then Mizoram is the place to be. It offers calm and unhurried pace of life, it is a perfect place for those who want to get hitched away from the hustle and bustle of life. 11000 ft. above sea level, the city sits on a hilly ridge, with the whole valley lying below just like a glittering jewel. You can imagine the mesmerizing view that awaits you. A perfect place for your intimate destination wedding with just a few close people. Also, you can buy bamboo or canes artifacts from here to give as favors to all your wedding guests who made time for making for your wedding.

VI. Mon, Nagaland

It's one of the best wedding destinations in Nagaland. Here in Mon, you will get to see the real simplicity of life. If you are looking forward to a simple and quite wedding celebration and want to uncover the real north-east then this is the place for your destination wedding. You and your guests would be left awestruck by the environment of this place. Know about the Konak Tribe, stay in cozy cottages, and expedite the Veda Peak and so much more. Also, there are many small villages around this area, which are enough to give you a great insight into the rural life of Nagaland.

VII. Pelling, Sikkim

If you are set to discover the most beautiful monasteries, waterfalls, highest bridges, and gardens in your wedding, then Sikkim is the place for you. It's not only one of the most popular tourist destinations in Sikkim, but also making for a perfect wedding destination. You will have everything to explore from flora to fauna in this mesmerizing place. Also, guests will be mesmerized to see the beautiful Rimbi Waterfall – they will love to see this glittering waterfall, which turns into Rimbi River.

VIII. Shillong, Meghalaya

The capital city of the state of Meghalaya, is popularly known as the Nature's Paradise of the North East. The city is famous for shimmering lakes, lush hills with pine trees, waterfalls, chilly weather, the serene environment, mystical waterfalls and adventure activities, which make this place not only a perfect tourist destination, but also the perfect place for a destination wedding in India. Additionally, Shillong is the only hill station in India that is accessible from every nook and corner and is a popular shopping hub.

IX. Tawang, Arunachal Pradesh

Located in the lap of Eastern Himalayas, Tawang is one of the least populated towns of Arunachal Pradesh. The place is the perfect amalgamation of cultural and natural beauty. Tawang, is considered one of the best wedding destinations in India to tie knot with your soul-mate. With all the monasteries, tranquil environment and Himalayan backdrops, Tawang makes a beautiful location for your destination wedding.

X. Tripura — the Queen of Hills

Tripura is chiefly known for its large architectural grandeur and medieval history, makes for another wonderful wedding destination in North-East. This is considered as one of the perfect places to visit in North East India. The place is commonly known as the "Queen of Hills" and is the third smallest state amongst the Seven Sisters. It is home to scintillating rivers, scenic backgrounds, and the strong seasonal rhythms in the climate, which make this place a unique one for an idyllic destination wedding.
8. The region has most friendly people & the best hospitality
North-East has always been known for its beauty and beautiful people. People in the north-east are actually very friendly and good hearted. The level of service you will get here will not be anywhere else. For, the place is known for its friendliest people and best services. "There's nothing quite like north-east: you have to see it to believe it. This region is already popular for its breathtaking greenery and mountains, which make for an unbelievable backdrop. Besides, the hospitality is unparalleled here. People here will make your wedding an amazing experience.
9. Perfect place for relaxation and spending quality time with loved ones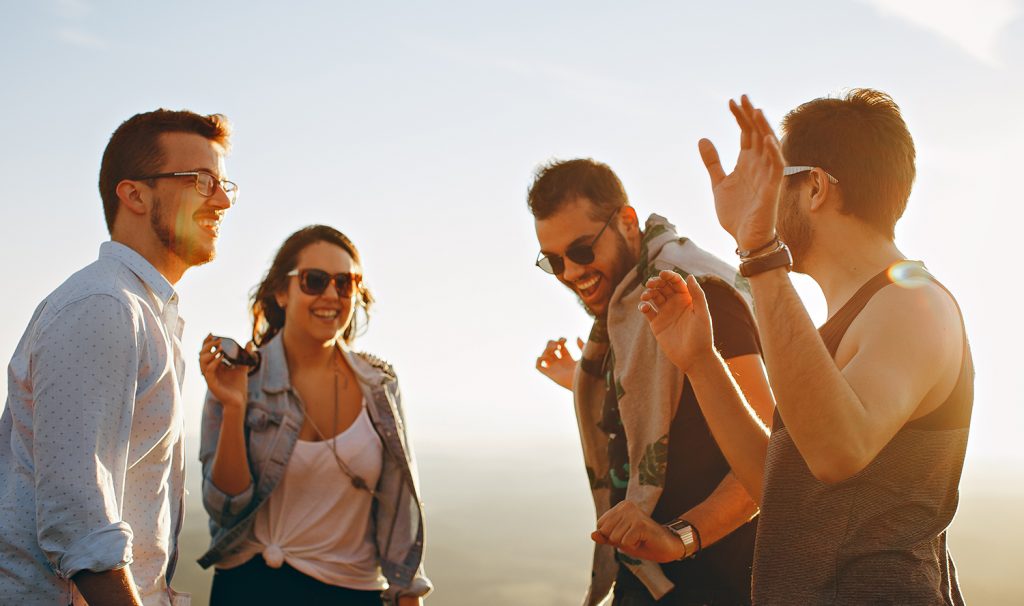 Your wedding is not only the reason to be happy, but also people who are close to you like your parents and your siblings will be nervous to realize the fact that you will leave them after your wedding. Weddings are full of fun, music, dance, and most importantly emotions and feelings. After being tired of hectic wedding planning journey, this region gives you and your family time to relax and enjoy each other's company. You will have enough time and space in north-east to share your heart out to your loved ones and tell how much they matter to you.
10. You can start with your pre-wedding celebrations or rituals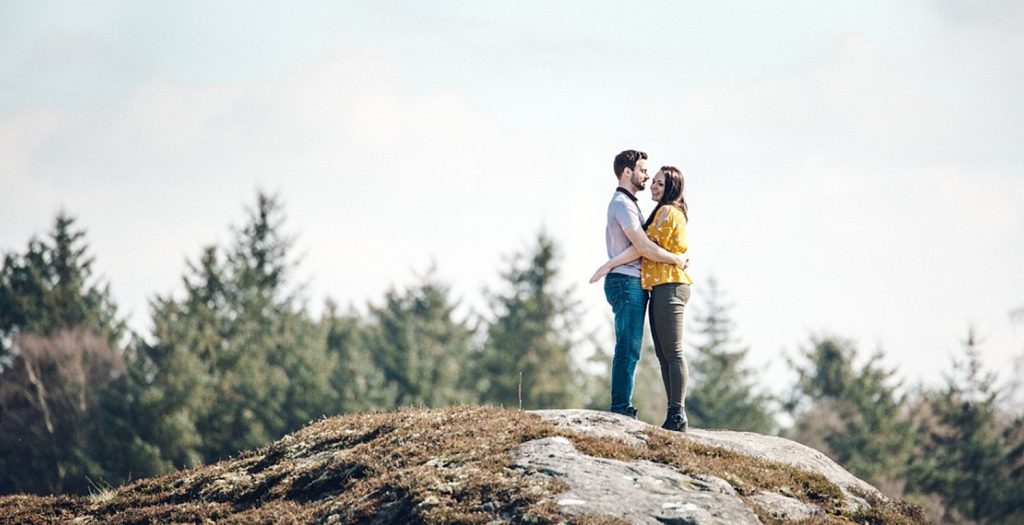 This region is so mesmerizing that you won't be able to resist yourself from planning your pre-wedding ceremonies here. The region literally offers an array of options for one and all. You can start your pre-wedding bash in the most idyllic and scenic place. This region is full of romantic venues for making your sangeet night extra special, cocktail night extra vibrant, and your bachelorette extra fun. And the best thing is you don't need much frill to make your event special, for, north-east has it all to add to your special occasion.
11. Cost of hosting wedding in North -East
Destination weddings are pricey affairs, for, you need to arrange for to and fro airfare along with the accommodation of your guests. But still that doesn't stop couples to get hitched in their dream location. Cost of hosting a destination wedding in north-east will vary based on the type of your wedding, number of guests, number of ceremonies, number of days etc. However, a budget wedding in North-East with 100 guests will cost you around 10-12 lakhs, whereas a mid-range wedding will go up to 15 – 18 lakhs, and for a lavish wedding sky's the limit, as, it can go up to as high as you want.
12. The region offers endless opportunities for your guests
This region has so much that even if the person has visited it earlier, will have something still to explore. And for the first timers what to say, a perfect trip which includes your wedding and their excursions. North-east is full of endless opportunities and possibilities to keep your family and friends busy. A perfect place for peace seekers, they can indulge themselves in visiting Kaziranga national park, Kochi fort, leisure walks on the hill, adventure activities, trekking, etc. Needless to say it is the best place for shopping bamboo artifacts.
13. Best time for saying 'I Do' in North-East
Northeast India experiences a subtropical climate. The region enjoys gorgeous weather throughout the year. March to October, is considered the best time to get wed-locked in this region. During these months, the weather is nice, pleasant and clear, thereby making it the ideal location for a destination wedding. However, November and December are very cold months here. If you are from the southern part of the country, or from some location where it is moderate or hot climate then bearing cold of this region will be a little difficult for you. Otherwise one can get hitched here in the region anytime throughout the year.
14. Get best wedding pictures amidst breathtakingly beautiful backdrops
North-east is home to beautiful mountains, clear skies, Gardens, Scenic beauty, etc. The picturesque region offers stunning views, thereby making it truly a romantic destination for a wedding shoot as well. It is the perfect location for a unique experience and a gorgeous wedding shoot. Also, the region is gaining popularity as one of the best locations for pre wedding shoots in India. For, the place offers the breathtakingly beautiful backdrops for making a perfect wedding album. You will not require any prop while you get your wedding shoot in north-eastern part of the country, place has it all naturally!!
15. A perfect honeymoon destination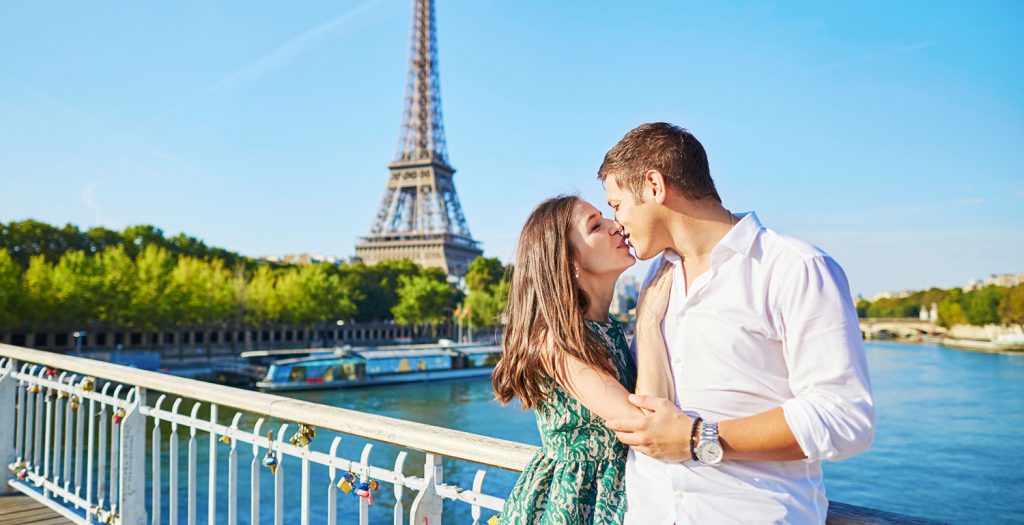 North-eastern region of the country has always been famous destination amongst tourists and honeymooner. Getting hitched in this region gives you a perfect opportunity to honeymoon here and enjoy each other's company after your wedding. For that all you have to do is bid adieu to your wedding guests and simply extend your days here in the region. You can also shift to some new location for your honeymoon, there are myriads of options available. The place has all to let you have the most romantic time of your life with your partner. Especially if you two are nature lovers, then there no other city or country which can beat the beauty of this place. North-east is a perfect honeymoon destination for you.
Also, honeymooning in this region will save you a lot of money and time which you will otherwise spend on travelling to different locations. Just enjoy each other in the beautiful scenic location. This will be an unforgettable time of your life for sure!!
Happy Wedding!!!