The conventional wedding ceremonies are slowly becoming a thing of the past, and we are so happy to hear that couples are daring enough to try something different! If your choice is a rustic wedding, you are probably already confused by all the choices you are yet to make. Planning a wedding is a tough thing to do, and being overwhelmed is normal. But here are a couple of tips on how to create the rustic wedding of your dreams. 
Think about the setting 
If you are not sure where the ceremony is going to take place, you should not be worried. Figuring out the location really determines the ambiance and the decoration, so the first step to planning a wedding is to think about what kind of wedding you want. If you're going to have a big wedding with lots of guests, you can never go wrong with a rustic barn setting. The best thing about it is that more than half of the decoration is already done. But this is not the only option. Outside weddings are gaining in popularity, and for the right reason. If the weather is beautiful, a wedding ceremony under the trees' shade is the most magical moment. Keep in mind that having a large wedding is often not possible, especially if it takes place in your backyard.  
Unique details are the key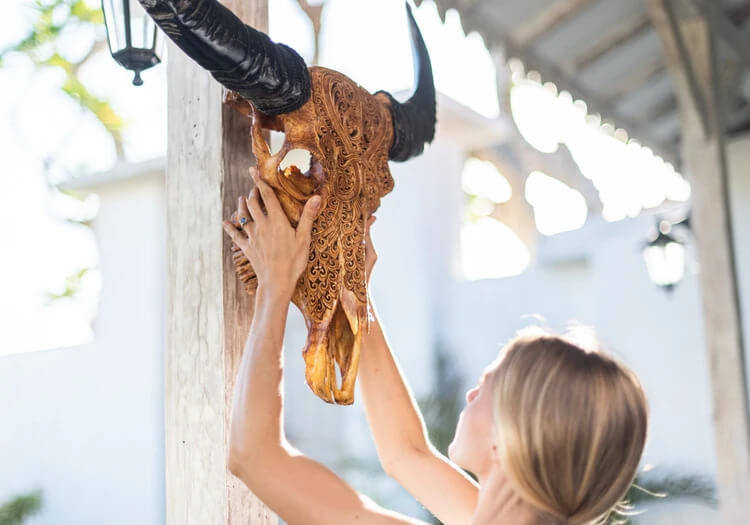 If you want to make your wedding special, adding a touch of personality into decoration is essential. Although decoration is a separate part that we are going to touch upon, these little bits make the entire setting feel original. For example, decorating corners with old-school games, like ring-toss, adding animal motifs to the decor, or maybe putting a couple of decorative skulls around, like these beautiful ones from Skull Bliss.  
Decorating with wood and flowers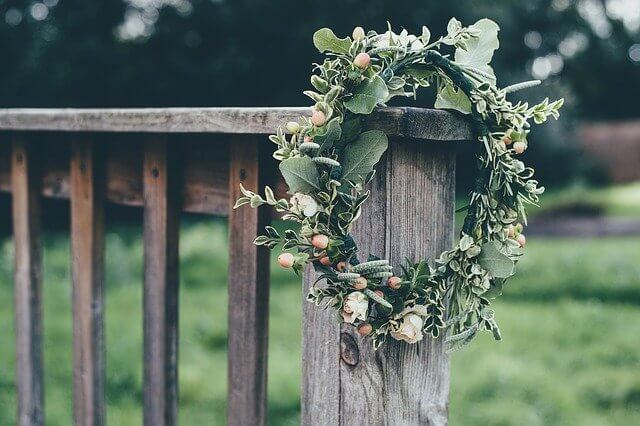 The decor is probably one of the most exciting yet stressful things about wedding planning. Of course, we all want a beautiful ceremony that everyone will love, but what if it's not perfect? Well, you can once and for all forget about perfect, because that is exactly the point of rustic style. You should make it seem a bit messy, yet charming. Wood is a wonderful way to do just that. Wooden chairs and tables are just the starts of it, but there are so many beautiful ways to incorporate wood in your decor. Another important piece is the flowers. You should put a lot of them al around. Not only does it make the entire setting beautiful, but it also quite easily gives it a natural look you are trying to achieve. Apart from these two elements, adding other natural details, like acorns, corns, and sunflowers, for example, really ties up the decoration. Of course, these ideas are a lot to take in, but if you need a bit of inspiration, look up interesting rustic wedding decor online. There are a lot of ways you can make your wedding ceremony beautiful without it ever looking perfect.  
Choose the proper dress 
If you want to have a rustic wedding, a boho dress is a-must (that also counts for your groom's suit!) Let go of silk, because lace is your new best friend! If you want to be brave and daring, you do not even have to have a conventional white dress. For the groom's suit, making it look more natural with earthy tones is a great way to match the environment!. 
A wedding is the most beautiful day in a couple's lives, so try to have fun! Once the day comes, you will forget about all the stress of planning a wedding and enjoy the rustic themed wedding you created. Do not hang on to perfection; in this case, the most important thing the joy and comfort.