No matter what kind of wedding you are planning to host, a Christian wedding or a Hindu wedding, wedding venue décor is important. Stage plays an important role in Christian Weddings. The wedding stage is the center point for all the wedding guests and people in attendance. Whether you plan to host a big fat wedding or a low key celebration, venue décor needs to be done according to the theme of the wedding.
Here in this post we are sharing with you the best 8 trending décor ideas for a modern Christian wedding.
Here we go……
1. Keep it All White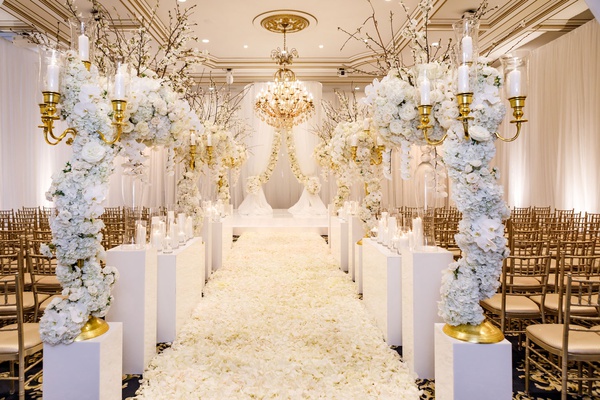 If you are looking forward to a simple yet elegant wedding venue décor, then white is the theme that you can go with. White drapes throughout the wedding venue will not only give your venue a spectacular look, but also it will make the whole setup look stylish and like a fairytale wedding that your guests would admire.
2. Vintage Inspired Décor
If vintage is the look that inspires you the most, then nothing can beat that contemporary look. It will simply take your wedding décor to another level. You can always have elements like black, white and gold color palette along with sparkling embellishments to make your entire décor look stunning.
3. Create a Dream World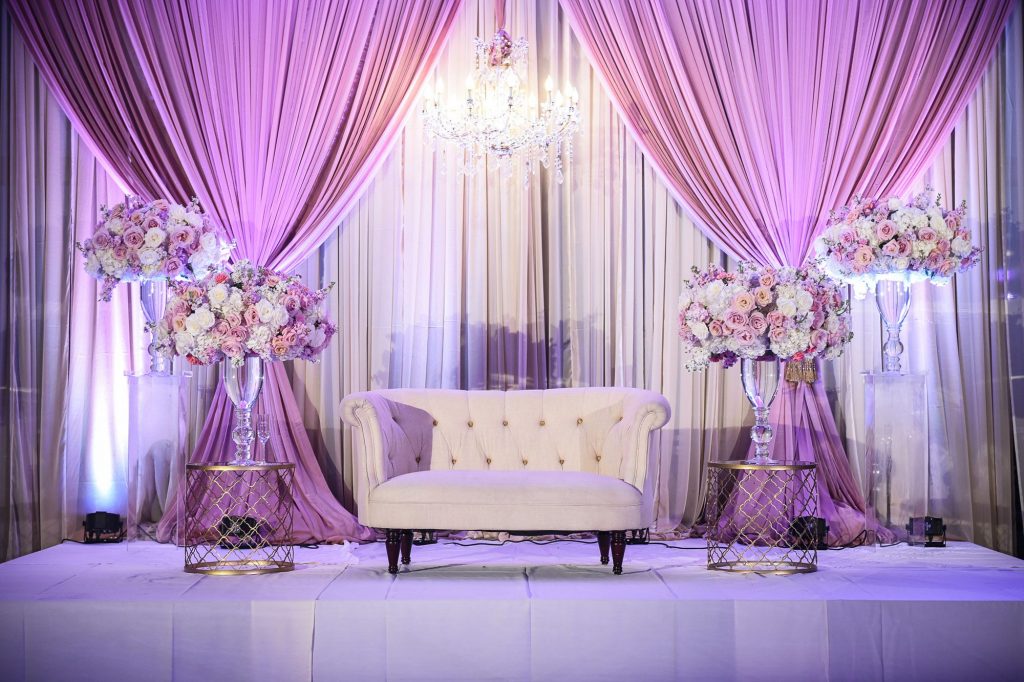 For an amazing Christian wedding décor and for creating a dream world – go with Pastel colors. Pastel colors can help you create a unique look at the wedding that everybody will love for sure. You can choose any color from baby pink to mauve to make your whole setup look like a dream world.
4. Go Classic
When it is Classic then only a classy combination of black and white can do the needful. No matter what, the combination of black with white never goes out of fashion, it looks stunning at every stage. To create that unique look you can choose white flowers of your choice, like rose or orchid, etc. Classic wedding décor will set your whole setup to the next level.
5. Go with Your Childhood Color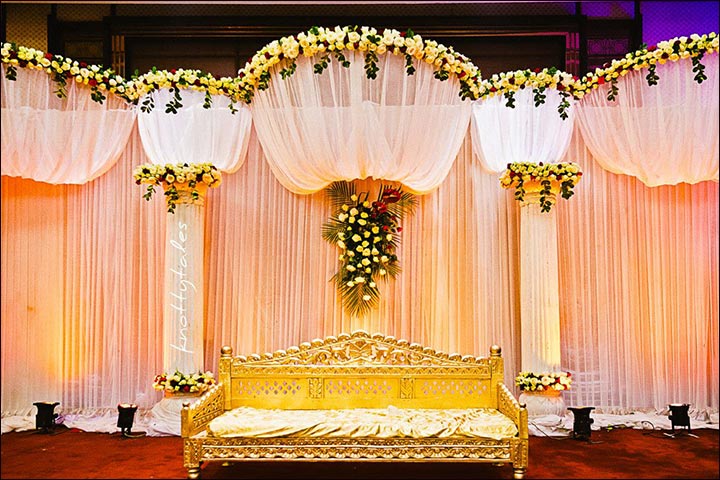 Every girl's first favorite color is always pink. If you want to create a fairytale ambience for your wedding guests at your wedding, then pink is the color meant for you. No matter what stage of your life you are, it is never out of style. Give your wedding décor a magical look, by simply adding hues of pink and rose gold etc.
6. Lights to Make it Bright
If you do not want to have too much, or don't want to go extravagant at the wedding, then go heavy with lights. Beautiful light strings can be used throughout the wedding venue to make the venue look gorgeous at night. For a more elegant touch you can combine those strands of lights with chandeliers or lanterns.
7. Forest Theme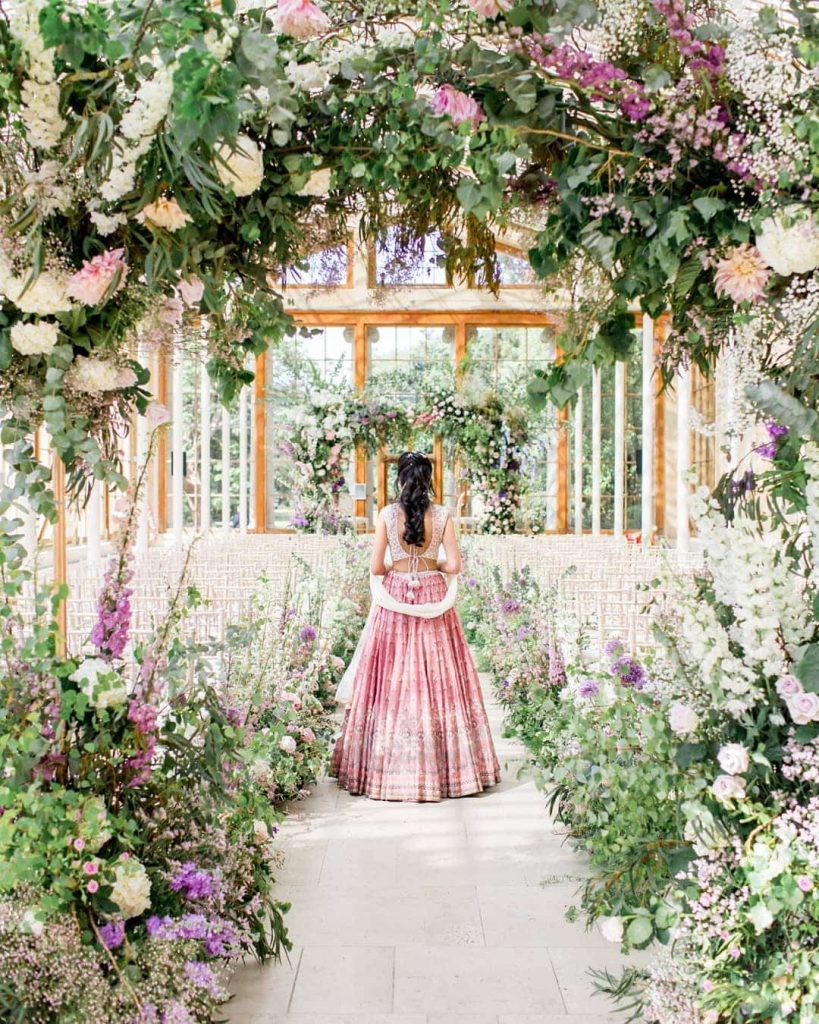 If you are planning to host an outdoor wedding in summers, then nothing can beat the forest theme. Forest theme is a wonderful wedding décor theme for an outdoor wedding. It will keep the whole ambience cool and look mesmerizing. Green is a soothing color and when its forest, it is simply green. If you want you can combine it with the white to give it a dreamy touch.
8. Go Natural
Use all the natural elements to give your wedding a unique touch. You can even choose to host an eco-friendly wedding and set an example for others to follow you and contribute their part towards the environment.
To pan out…..
These are the 8 trending décor ideas that you can opt for a modern Christian wedding this season. All the ideas mentioned here are super cool and can make your wedding celebration look gorgeous!
Happy wedding… ☺ ☺