We all know that marriages are made in heaven and are accomplished on Earth. However, it's not easy to get to the perfect stage of marriage. It goes through a lot of enormous challenges, love, and commitment to making the relationship work. And marriage anniversaries are more than just days to commemorate the union of two people. It's an important day in any couple's life that represents a beautiful bond between them.  Well, worry not. We've compiled a list of 10 unique wedding anniversary gifts for wife in 2022 that will appeal to anyone in love.
In order to celebrate such an important day in your life, you should undoubtedly consider a variety of ways to surprise your partner to remind her of how much you value her in your life and appreciate the efforts she makes to make your life beautiful. At the same time, you cannot just give anything to your beloved wife for the sake of a marriage anniversary gift. That's when you begin scouring for new wedding anniversary gift ideas on the internet.
Here we go…..
1 Wrist Watch with Card
A wristwatch will make for a perfect wedding anniversary gift for your loving wife—a perfect reminder of all the good times you have spent together as a married couple. Make sure you buy a wristwatch of her favorite brand. A personalized message along with the watch can do wonders. Yes, a personal message a perfect way to tell her how much you value her in your life.
2. A Piece of Jewelry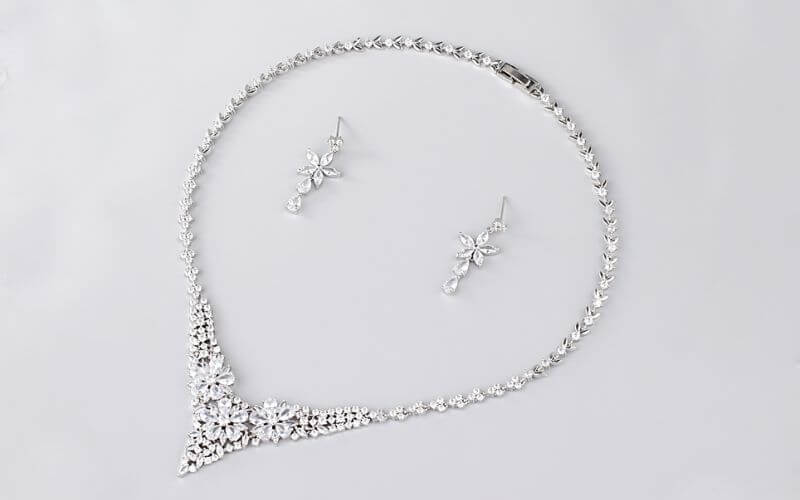 Jewellery speaks louder than words!! Giving your lovely wife a piece of jewellery on your anniversary is the best gift a woman can receive. Jewelry serves as a means of preserving memories. Apart from this, it becomes very special because of the time you put into selecting her favourite jewel piece to bring a smile to her face.
3. A Spa Getaway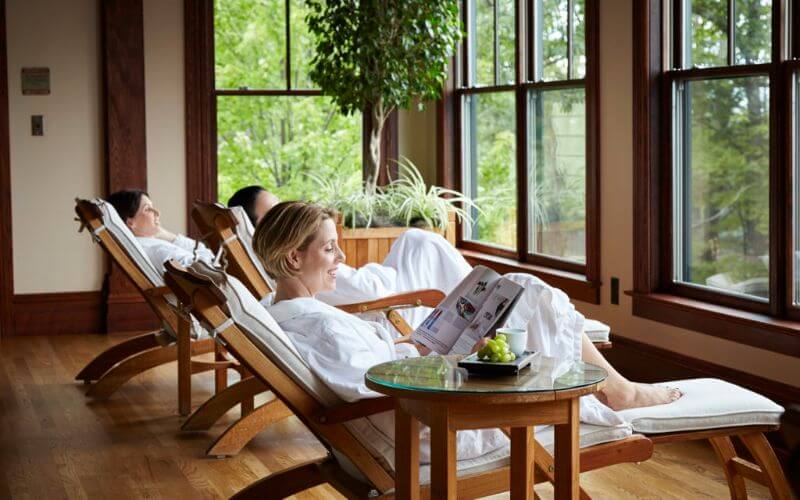 If you want to give her something outside the box, a spa getaway is a perfect option. Most spas have spa getaway schemes that you can consider gifting to your loved ones. It's very easy! All you have to do is make a spa appointment at your leisure. It's an excellent opportunity to surprise your wife with a full day of relaxation and pampering. She is going to reminisce about this wonderful gift for quite a long time.
4. Personalized Clock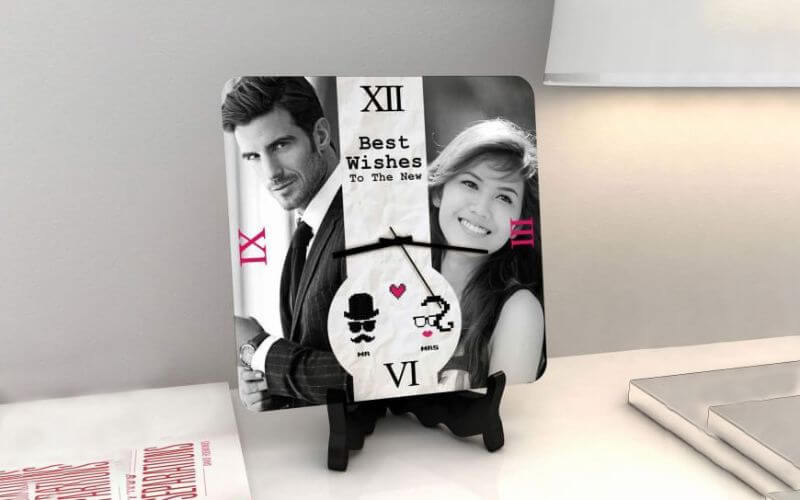 When looking for the perfect wedding anniversary gift for your adoring wife, a clock with an ideal picture of the two of you is the best possible gift you could give her. You can also make it more personal by writing a lovely message on a greeting card to express her how important she is in your life.
Related Post: Best Seventh Wedding Anniversary Gift Ideas
5. Promise Ring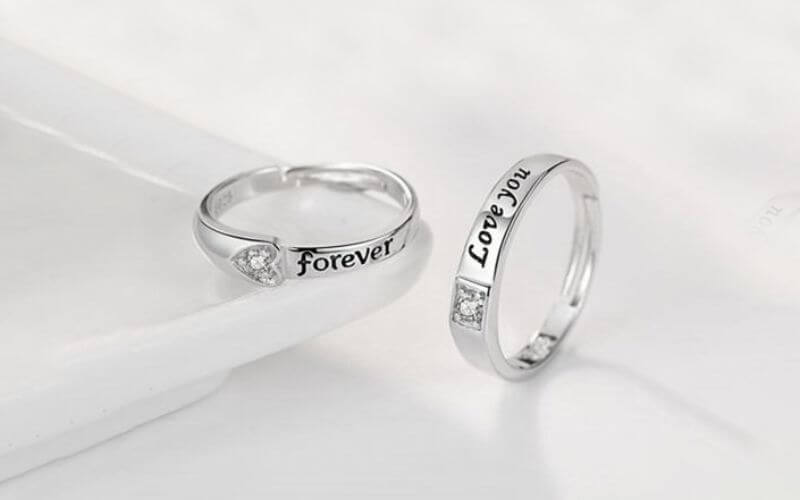 Another beautiful wedding anniversary gift for your beloved wife is a promise ring. Your anniversary is the ideal time to revisit those vows you made at your wedding and reaffirm them in a new context. Give your wife a promise ring on this wedding anniversary—a perfect symbol of your love and devotion to her.
6. Grooming Kit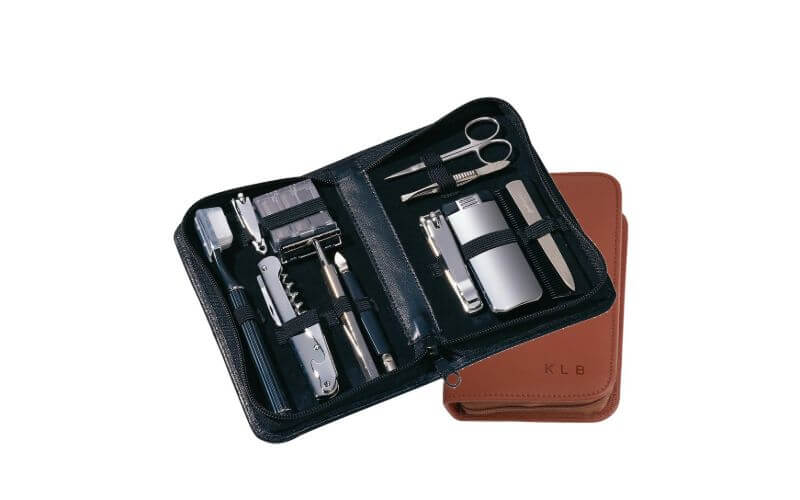 A grooming kit is an ideal anniversary gift for those who want to express their appreciation for their wife's effort. Yes, every woman put in care and affection to build a strong family. Gifting a grooming kit will show her that you also care for her and appreciate her efforts. Moreover, giving something useful is an excellent way to demonstrate your affection for your lovely wife.
7. Photo Frames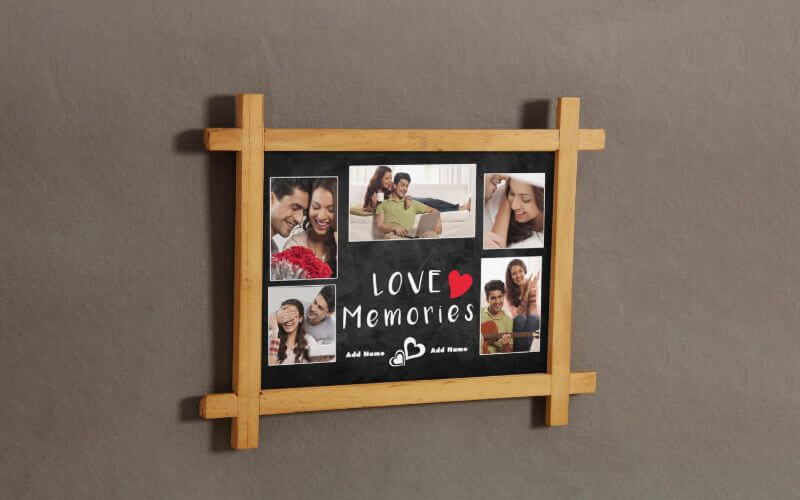 Photo frames are perfect reminders of the most memorable times of your lives. Personalized photo frames are one of the most thoughtful gifts for wedding anniversaries. You can gift your wife an anniversary photo frame for displaying memories of your time together. It will undoubtedly make for an excellent gift for your first wedding anniversary.
8. Chocolates and Flowers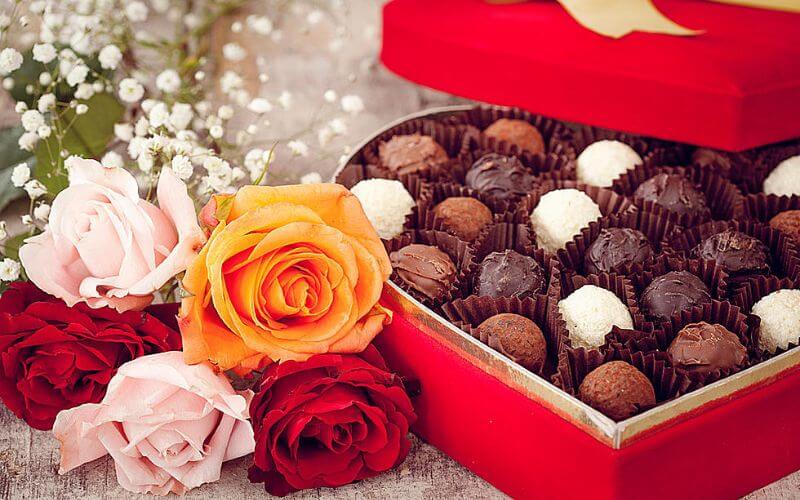 This anniversary, surprise your partner with a bouquet, along with the box of her favorite chocolate. It may appear childish to you; however, it is a perfect way to delight your adorable wife. And if she is fond of teddies, then you can add a teddy also along with chocolate and flowers.
Also See: 7 Best Ways to Add Flowers to Your Wedding Cake
9. Personalized Pillow
How about gifting her something that she can hug when you're not around. Yes, a pillow with a picture of you two. There are sundry online companies that can personalize your gifts according to your needs. A personalized pillow is a perfect gift for your beloved wife. There are numerous shapes and sizes to choose from.
10. 24 Karat Gold-Dipped Natural Rose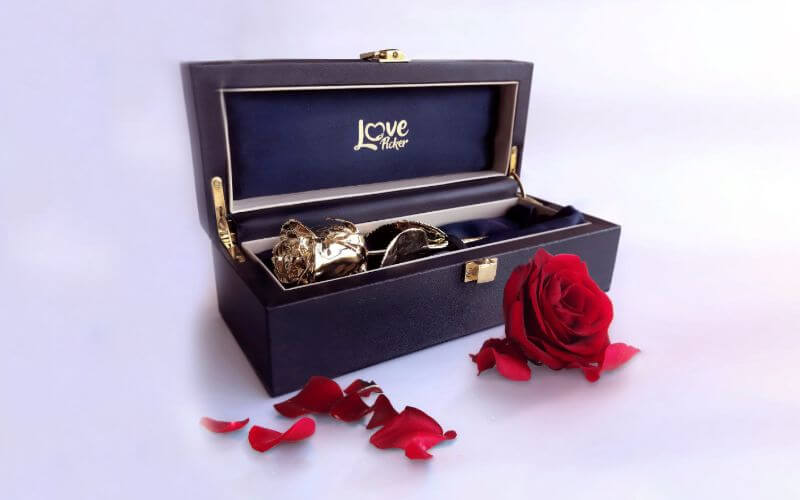 This is something that your wife will fall in love with! This preserved natural rose electroplated in certified 24 Karat Gold will make her shed tears of joy. It is one of the unique wedding anniversary gifts for the wife. This real natural rose dipped in gold, beautifully handcrafted, comes with a Certificate of Authenticity packed in a genuine leather luxury display case. It is an excellent gift for your loved one, perfect for making your anniversary a memorable one!
Wrapping it out…..
Anniversaries are exceptional and intimate celebrations that bring out the most romantic aspects of your love for each other. These 10 best wedding anniversary gifts for your wife are ideal for making your anniversary an unforgettable occasion. Besides these, you can also choose to gift your wife her favorite brand's dress or her favorite brand's handbag, etc. Or a personalized love card can also be a great gift option for your wedding anniversary.
With these out-of-the-box gift ideas, you can make your wedding anniversary a great occasion. These incredible gifting ideas will undoubtedly strengthen your bond in each other's hearts and add a lot of ballyhoo to the celebration.
I hope you like this list of incredible gifts for wife. If you think we have missed your favorite anniversary idea – Tell us about it in the comment section!!
Make Your Marriage Anniversary A Great Celebration…. ☺ ☺