Food is the most important part of a wedding. Your wedding is incomplete without finger-licking delicacies in it. Believe it or not, wedding food leaves a long term impression on your guests. That is why it becomes crucial to have exotic cuisine and world-class services at the wedding. Here in this post, we will discuss the average wedding catering cost in India and the factors affecting your cost.
Before moving to the topic, we would first shed light on the factors that affect catering costs in India.
Here we go……
Factors affecting catering cost in India:
1. Location
Location is the first and foremost factor that affects the cost of the caterer. The catering cost in Tier 1 cities will be much higher than the cost in Tier 2 cities.
2. Size of the Wedding
The size of your wedding will also impact your cost. Large scale events will be costlier than small scale events in India.
3. Reputation of the Caterer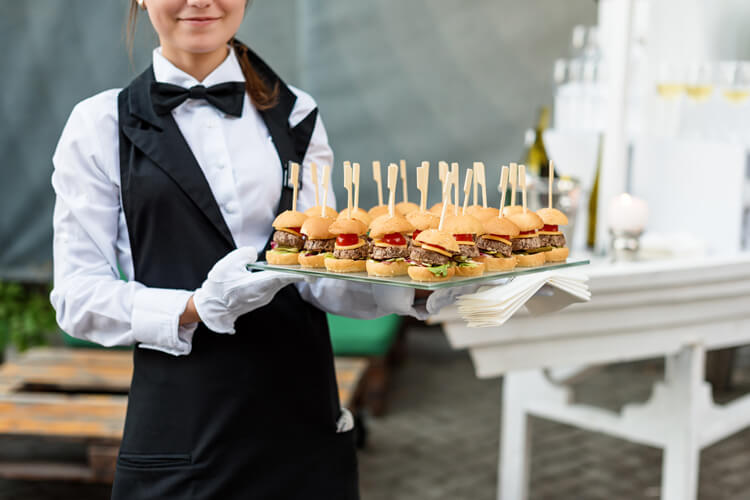 You will come across different types of catering services. Caterers will be divided into the best, average, etc. If you choose to hire the town's best caterer, you will definitely end up paying more for the catering services. Moreover, if you hire a caterer from another town or city, it will again add to your cost.
4. Number of Food Items or Food Stalls
The cost will go up if the number of items or food stalls is more in number. Of course, you will have to decide on a menu for your wedding. Make sure you decide on a menu wisely to take a toll on your pocket at the end.
5. Venue
Your cost will surely differ based on your venue. For instance, hosting a wedding at your home or nearby banquet hall will cost you less compared to the wedding hosted in a five or seven-star hotel. Of course, the rates in hotels are comparatively higher. They charge per plate cost; having unexpected guests at the wedding can add to your cost.
6. Number of Staff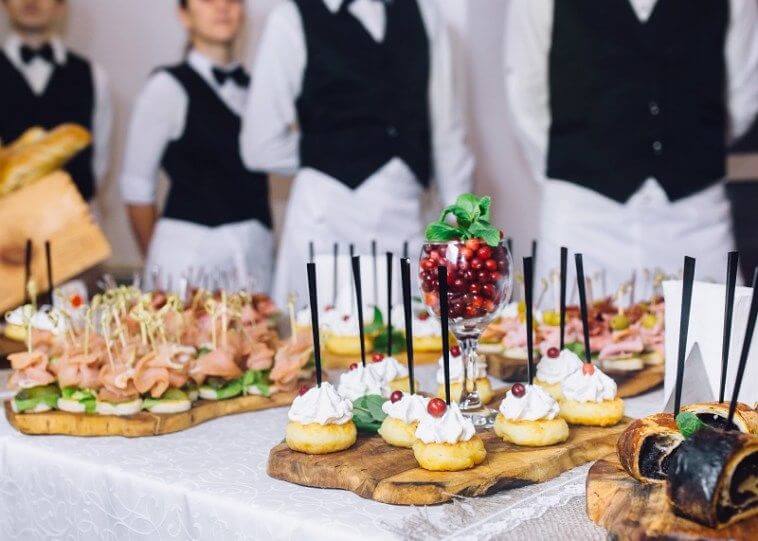 How many people will be required to finish the task will also add to the cost. For instance, if yours is a big fat Indian wedding, then the catering staff will be large in size, which will be an addition to your cost. And for a small scale event, few people will be required, so your catering cost will also be lower.
7. Number of Wedding Guests
The number of wedding guests will impact your catering cost tremendously. This means the more number of people you will invite; the more will be your catering cost. So, prepare your guest list accordingly.
Related: 6 Wedding Food Dos and Don'ts
Average Wedding Catering Cost in India
The average wedding catering cost in India differs based on the factors mentioned above. However, in big cities, the Catering cost for a big fat Indian wedding could be between INR 8-10 lacs. And a catering price for a medium-sized wedding will be around INR 3-5 lacs, while for a small-scale wedding, catering costs can go up to INR 50,000-2 lacs.
More often than not, catering in India is estimated to take up 20% – 25% of your total wedding budget. Therefore, it is imperative to choose your caterer wisely. Rather than focusing on the quantity, it is advised to focus on quality and plan everything with caution.
Also, estimating food costs in advance and preparing a food budget, and religiously sticking to it will save you from chaos.
FINAL THOUGHT
This is all about the average wedding catering cost in India. It is advised to prepare your food budget in advance and stick to it. Apart from this, make sure you prepare your guest list and list of food items accordingly, as these things also affect your budget.