Is your wedding coming soon? Well, you definitely need to plan for your big day. A wedding is no doubt one of the most expensive events you might have to host in your life, and there is no reason you shouldn't put your time and money into making it special.
But there is one thing that can help you take the burden of time and money off your shoulders. This is an invitation card designed for the wedding.
Can you believe that professional designers and agencies charge more than thousands of dollars for wedding card designs? It is true and this, in our opinion, is a waste of both time and money for the couple. This is also because today, the wedding trend is changing, and people prefer getting digital invites on their smartphones.
In the past wedding invitation card designing was a tradition but today you have to change the medium of creating and sending the cards because the paper ones would always become rubbish after the wedding.
In this post, we will tell you about some of the best digital wedding invitation card maker apps that can help you save time and money that can be invested in many other things to make your wedding special.
Best Wedding Invitation card maker apps in 2022!
Online invitation card maker apps are online applications that can help users create digital invites based on predesigned templates. You have to choose the right app, pick your favourite template design and start modifying according to your event. This section lists the top wedding card designer applications used by anyone who wants to save time and money.
Invitation Maker Free – Birthday & Wedding Card
This invitation maker free app is the first free choice that you can use to create beautiful cards for your wedding. This invitation card maker application belongs to the famous Content Arcade Apps, and so you don't have to worry about the quality of the template designs. There are more than a thousand different card templates listed on this wedding invitation card maker app. You can go through these free invitation templates and pick the one which suits you the most. The template designs offered by this free invite card maker app are beautiful enough to use them as it is, but if you want to personalize and modify the designs, you can easily do so in the dashboard.
Invitation Card Maker by Greetings Island
Greetings Island is another popular platform that can help you create digital invitation cards for your wedding. You can use the invitation card maker tool online, and you can also get the application version of it on your smartphone. This free invitation maker app is famous because of its simple and clean interface. You can create a wedding invitation card like an expert with this app. If you are looking for simple and elegant wedding card designs, we suggest using this digital app. It also allows you to create cards for other events for free.
Canva is a very famous graphic designing application that can help a user create creative material. Canva can be used online, or you can also get the application version from the Playstore. You must know that Canva is not only free but is also very light in size. You can get this twenty Mb application for free on your smartphone without any limitations.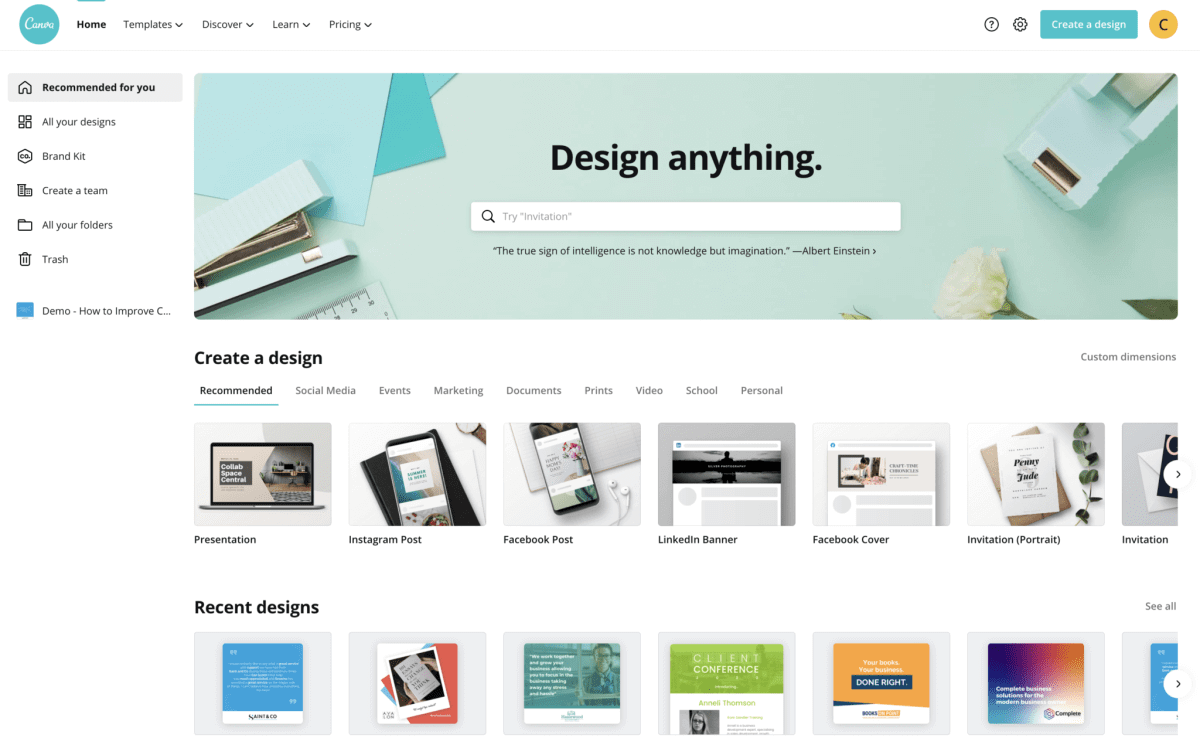 More than millions of people are using this application worldwide, which is just because of its vibrant and versatile features and design templates.
You can find plenty of wedding card templates on this application. Some of them are free, and some are paid. The free version and templates are considered to be more than enough for creating an attractive wedding card.
Wedding invitation card maker by VCSAPSS
This application is designed specifically to cater to couples who want to create the best digital cards for their weddings. We would like you to know that this wedding card maker app provides you the most beautiful and luxurious card designs, which would surely compliment your big day. You would not just find wedding card templates in this app, but you would also find tons of editing and customization options that can be used to personalize the card. Once you are satisfied with the card design, you can directly share it on social media or download it on your local storage. You would also find the print feature on this app!
Evite is the last wedding card maker app on this list today. This app is powered by artificial intelligence and can easily create wedding card templates based on your preferences. You have to install the app and enter the details of your event and your preferences in it. The app would hardly take a few seconds before it creates the most attractive wedding card designs for you. You can easily customize and modify the designs as per your choice.
Using these online invitation maker apps can help you a lot in getting the best cards as well as in saving a big and unworthy expense!