Wedding love quotes just add to your wedding! You can simply use them on your wedding invites, wedding signage, wedding decoration, on the wedding table numbers or place names, or you can use few of those wedding love quotes in your wedding speech as well.
Here are the best 75 wedding love quotes for you to use on your wedding day…….
1. "I love you not only for what you are, but for what I am when I am with you. I love you not only for what you have made of yourself, but for what you are making of me." – Roy Croft
2. "A great marriage is not when the 'perfect couple' comes together. It is when an imperfect couple learns to enjoy their differences." – Dave Meurer
3. "When we are in love, we open to all that life has to offer with passion, excitement, and acceptance." – John Lennon
4. "One word frees us of all the weight and pain of life: That word is love." – Sophocles
5. "When you trip over love, it is easy to get up. But when you fall in love, it is impossible to stand again." – Albert Einstein
6. "When someone else's happiness is your happiness that is love." – Lana Del Ray
7. "Where words fail, music speaks." – Hans Christian Andersen
8. "To love and be loved is to feel the sun from both sides." – David Viscott
9. "There is no remedy for love but to love more." – Henry David Thoreau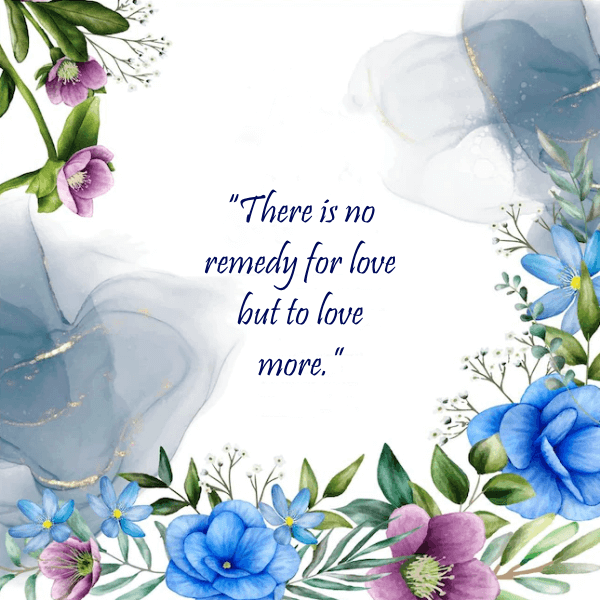 10. "Love does not consist of gazing at each other, but in looking outward together in the same direction." – Antoine de Saint-Exupery
11. "I would rather share one lifetime with you than face all the ages of this world alone." – The Fellowship of the Ring
12. "I love how she makes me feel, like anything is possible, or like life is worth it." – Tom
13. "I think I'd miss you even if we'd never met." – The Wedding Date (Movie)
14. "You don't love someone for their looks, or their clothes or for their fancy car, but because they sing a song only you can hear." – Oscar Wilde
15. "When I saw you I fell in love, and you smiled because you knew." – Arrigo Boito
16. "I love being married. It's so great to find that one special person you want to annoy for the rest of your life." – Rita Rudner
17. "Love me when I least deserve it, because that's when I really need it." – Swedish proverb
18. "In all the world, there is no heart for me like yours. In all the world, there is no love for you like mine." – Maya Angelou
19. "There is no more lovely, friendly, and charming relationship, communion or company than a good marriage." – Martin Luther
20. "Love is a smoke made with the fume of sighs." – William Shakespeare
21. "Love is keeping the promise anyway." – John Green
22. "Deep in my soul I know that I'm your destiny." – Raven-Symoné
23. "To get the full value of joy you must have someone to divide it with." – Mark Twain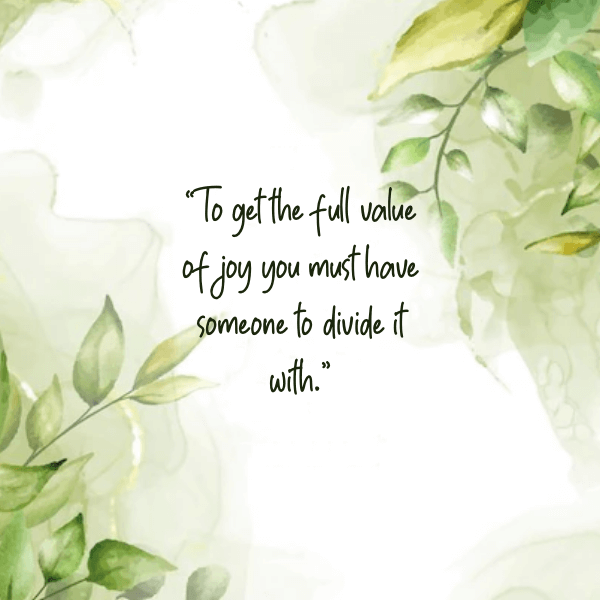 24. "My most brilliant achievement was my ability to be able to persuade my wife to marry me." – Winston Churchill
25. "I like to believe that love is a reciprocal thing, that it can't really be felt, truly, by one." – Sean Penn
26. 'Two hearts in love need no words.' – Marceline Desbordes-Valmore
27. "Happy marriages begin when we marry the ones we love, and they blossom when we love the ones we marry." – Tom Mullen
28. "You know you're in love when you can't fall asleep because reality is finally better than your dreams." – Dr. Seuss
29. "Love is of all passions the strongest, for it attacks simultaneously the head, the heart, and the sense." – Lap Tzu
30. "We should love, not fall in love, because everything that falls gets broken." – Taylor Swift
31. "You don't love someone because they're perfect; you love them in spite of the fact that they're not." – Jodi Picoult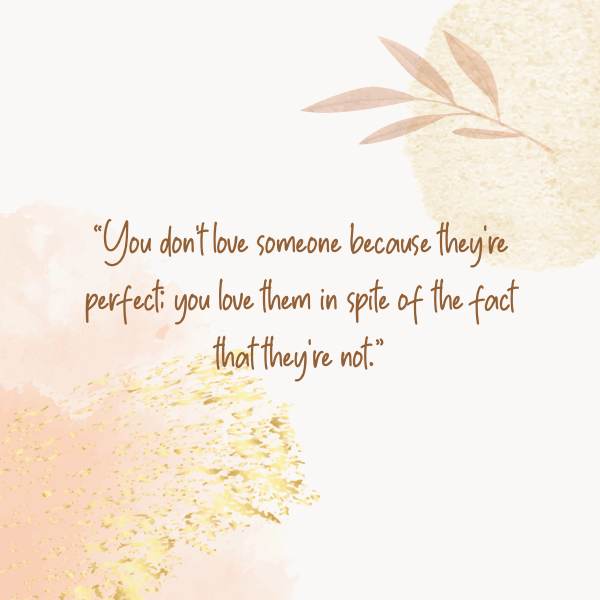 32. "Hear my soul speak. Of the very instant that I saw you, did my heart fly at your service." – William Shakespeare
33. "It's delightful when your imaginations come true, isn't it?" – L.M. Montgomery
34. "Love recognizes no barriers. It jumps hurdles, leaps fences, penetrates walls to arrive at its destination full of hope." – Maya Angelou
35. "Happiness is to hold flowers in both hands." – Chinese proverb
Related Posts:
36. "More than kisses, letters mingle souls." – John Donne
37. "A successful marriage requires falling in love many times, always with the same person." – Mignon McLaughlin
38. "Being deeply loved by someone gives you strength, while loving someone deeply gives you courage." – Lao Tzu
39. "Love love and cherish life. Also, just eat the cake." – Aaron Paul
40. "At the touch of love everyone becomes a poet." – Plato
41. "Happiness is anyone and anything at all, that's loved by you." – Charlie Brown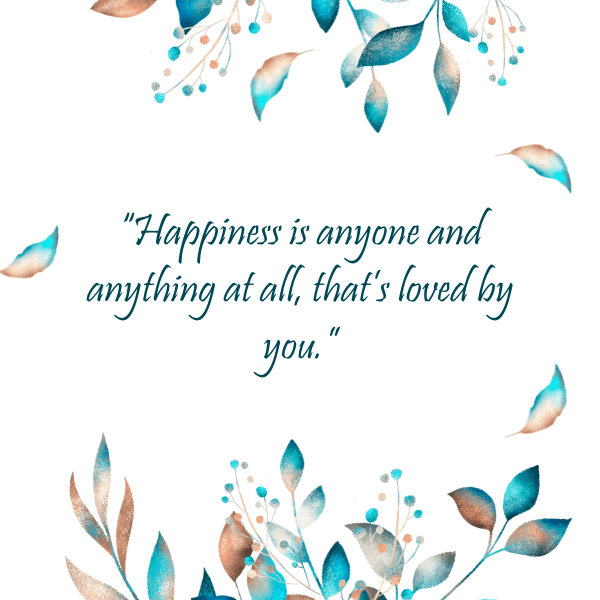 42. "In all the world, there is no heart for me like yours. In all the world, there is no love for you like mine." – Maya Angelou
43. "Love insists the loved loves back." – Dante Alighieri
44. "Life without love is like a tree without blossoms or fruit." – Khalil Gibran
45. "You are the finest, loveliest, tenderest, and most beautiful person I have ever known and even that is an understatement." – F. Scott Fitzgerald
46. "…true love is never blind, but rather brings an added light." – Phoebe Cary
47. "Love must be as much a light, as it is a flame." – Henry David Thoreau
48. "Love is composed of a single soul inhabiting two bodies." – Aristotle
49. "I know by experience that the poets are right: love is eternal." – E.M. Forster
50. "You know you're in love when you can't fall asleep because reality is finally better than your dreams." – Dr. Seuss
51. "I vow to love you, and No matter what challenges might carry us apart, we will always find a way back to each other." – Leo
52. "Love is like a beautiful flower which I may not touch, but whose fragrance makes the garden a place of delight just the same." – Helen Keller
53. "We loved with a love that was more than love." – Edgar Allan Poe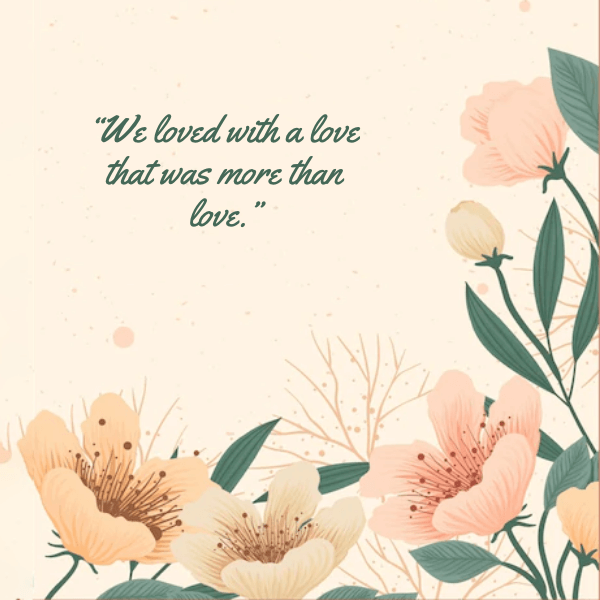 54. "When you realize you want to spend the rest of your life with somebody, you want the rest of your life to start as soon as possible." – When Harry Met Sally
55. "Grow old with me! The best is yet to be." – Robert Browning
56. "Love doesn't just sit there, like a stone, it has to be made, like bread; remade all the time, made new." – Ursula K. Le Guin
57. "A happy marriage is a long conversation which always seems too short." – Andre Marois
58. "A marriage doesn't have to be perfect, but you can be perfect for each other." – Jessica Simpson
59. "The minute I heard my first love story I started looking for you, not knowing how blind that was. Lovers don't finally meet somewhere. They're in each other all along." – Rumi
60. "The heart has its reasons which reason knows not." – Blaise Pascal
61. "The secret of a happy marriage is finding the right person. You know they're right if you love to be with them all the time." – Julia Child
62. "And think not that you can direct the course of love, for love, if it finds you worthy, directs your course." – Khalil Gibran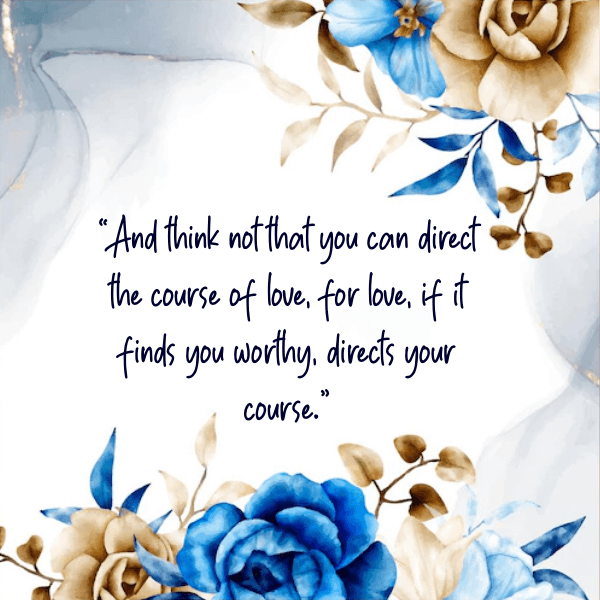 63. "I believe in pink…I believe in kissing, kissing a lot…and I believe that happy girls are the prettiest girls." – Audrey Hepburn
64. "The best love is the kind that awakens the soul and makes us reach for more, that plants a fire in our hearts and brings peace to our minds." – Nicholas Sparks
65. "To be brave is to love unconditionally without expecting anything in return." – Madonna
66. "Love doesn't make the world go round; love is what makes the ride worthwhile." – Elizabeth Browning
67. "Romance is the glamor which turns the dust of everyday life into a golden haze." – Elinor Glyn
68. "All, everything that I understand, I understand only because I love." – Leo Tolstoy
69. "Love is a joint experience between two persons–but the fact that it is a joint experience does not mean that it is a similar experience to the two people involved." – Carson McCullers
70. "Love one another, but make not a bond of love: Let it rather be a moving sea between the shores of your souls." – Khalil Gibran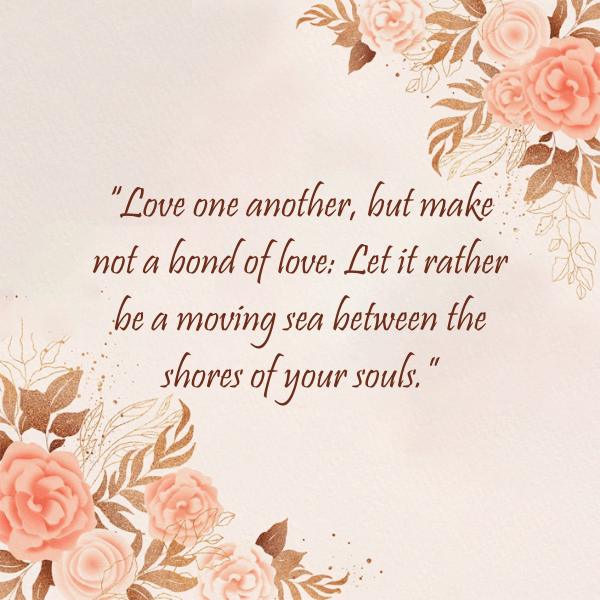 71. "I love you right up to the moon-and back." – Tom Topor's 1979 play Nuts
72. "Great love affairs start with Champagne…" – Honoré de Balzac
73. "I wish I'd done everything on Earth with you." – F. Scott Fitzgerald
74. "Let there be spaces in your togetherness." – Khalil Gibran
75. "Love must be as much a light as it is a flame." – Henry David Thoreau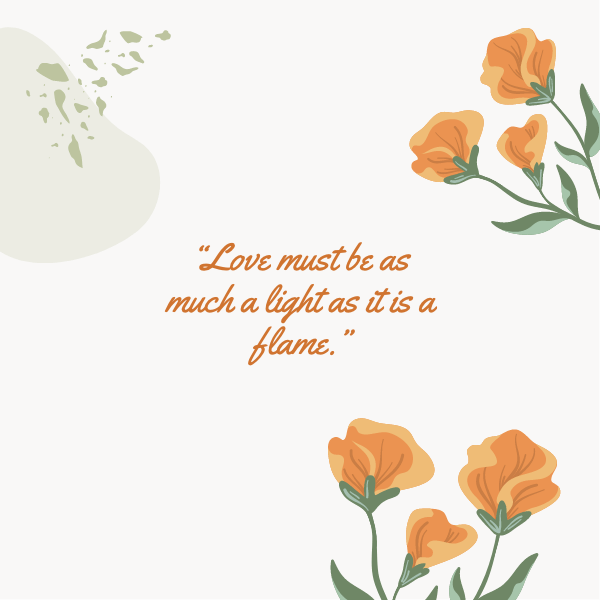 Conclusion…..
You can use these 75 wedding love quotes on your wedding day. You can use them to beautify your speech or embellish your wedding décor, or make your wedding invite romantic! These popular quotes by the famous personalities will simply add to your wedding day. So, don't miss to make the best use of them at your wedding!
Happy Wedding….. ☺ ☺