When a wedding is on the cards, it is no longer just the bride who receives all of the attention and admiration. Even grooms are taking a step ahead to come up shoulder to shoulder and flaunt their debonair look.
Picking out the habiliments for his special day is the most perplexing task on a groom's wedding planning list. Undeniably, there's a lot of pressure. Still, there's always a positive aspect to it: it's a once-in-a-lifetime opportunity for a guy to invest in better-than-average duds. This is especially true for shoes, which, if chosen wisely, can end up being a long-term investment.
Finding the right wedding shoes for men is extremely personal and never a hasty decision, but there are a few shorthand rules that can help you make the right choice.
If you're planning to buy righteous footwear for your wedding day but aren't sure what to buy, read this post. In this post, we will discuss the best wedding shoes for men.
BUT, first, let's go over some of the indispensable factors to keep in mind when shopping for wedding shoes.
Here we go…
Aside from what your fiancée is wearing, there are a few other factors to consider when selecting your shoes. Here are those:
1. Wedding theme – Wedding themes range from romantic, tropical, or rustic to glam or holiday—the possibilities are truly limitless. So, consider the color scheme of your wedding to pick the right shoe for the most important occasion of your life.
2. Wedding style – Consider what style of wedding you're planning to host – is it going to be an intimate indoor event or a big fat outdoor wedding ceremony.
3. Wedding formality – The formality of your wedding can also influence what shoes you wear. So, don't miss to ponder on this important part of your wedding celebration.
4. Suit style – Remember, finding the best wedding shoes for your big day starts with the style of your suit. So, consider the style of your shoe while you buy wedding shoes for your wedding.
5. Suit color – You can't ignore the color of your suit while selecting your wedding shoes. The color of your suit will play an imperative role. Hence, make sure you keep that in mind while you buy your shoe for your wedding.
6. Wedding Season – The season of your wedding plays a crucial role too when it comes to selecting the righteous wedding shoes for men.
7. Comfort – Of course, comfort matters. Wedding shoes come at a nice price. Hence, it is essential to consider a comfortable pair. It is because you are going to wear your wedding shoe for quite a long time on your wedding day and even after your wedding is over, you're going to wear them on several occasions.
Besides these 7 considerations, here are our shorthand rules to keep in mind when shopping for wedding shoes:
1) Invest in good leather shoes.
2) Nothing can beat Italian-made footwear; consider buying one for your wedding.
3) Lastly, go with tradition, both in terms of style and manufacturing.
Read ahead to see our selection of wedding shoes for men to suit any groom and ceremony style.
1. Wholecut Oxford Bourbon Nicol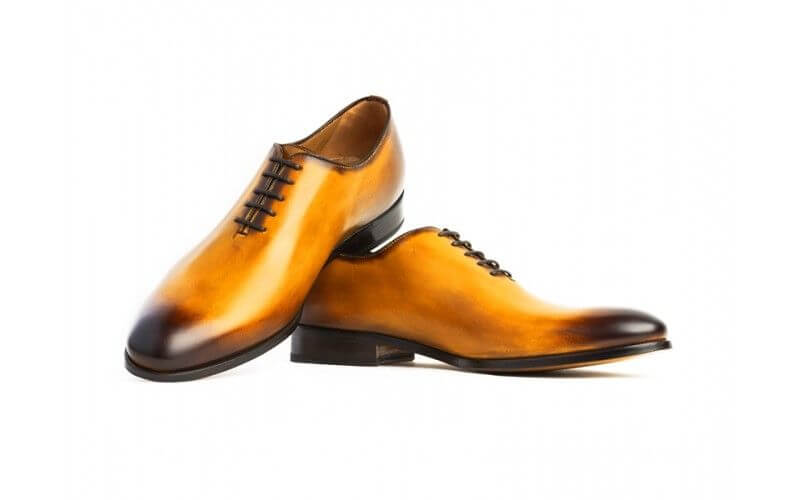 The Wholecut is the ultimate formal footwear for every occasion, from your wedding to an official meet. Sleek curves crafted from a single piece of buttery, top-shelf calfskin leather and hand-painted and assembled by Italian cobblers make for the perfect footwear for your special day. It's a more refined alternative to patent leather, with the same elegance and lines but a more subtle luster.
A black-tie wedding may necessitate a gleaming black whole-cut leather oxford. If you're planning to wear a formal black or dinner tuxedo, the Oxford Bourbon Nicol Wholecut is a must-have. Another color to consider depending on your suit style is a rich brown with red undertones, which works well with navy, black, and grey suits.
Buy them online at $345 from: http://www.acemarks.com
2. The Newman Chukka Boot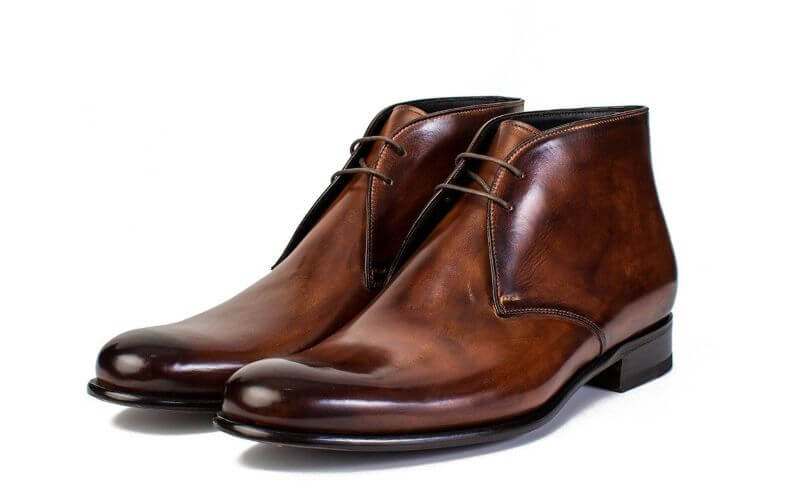 With a high and tight ankle and laces that are nicely hidden by the hem of a tailored trouser, this Chukka in Nero is the least formal and most versatile model for men. The Newman Chukka, regardless of polish, is equally appropriate for any shade of dark suit or even light greys but also pairs perfectly with jeans, khakis, or even chinos for years of use.
Buy them online at $450 from: www.paulevansny.com
3. Magnanni Samson Burnished Cap Toe Derby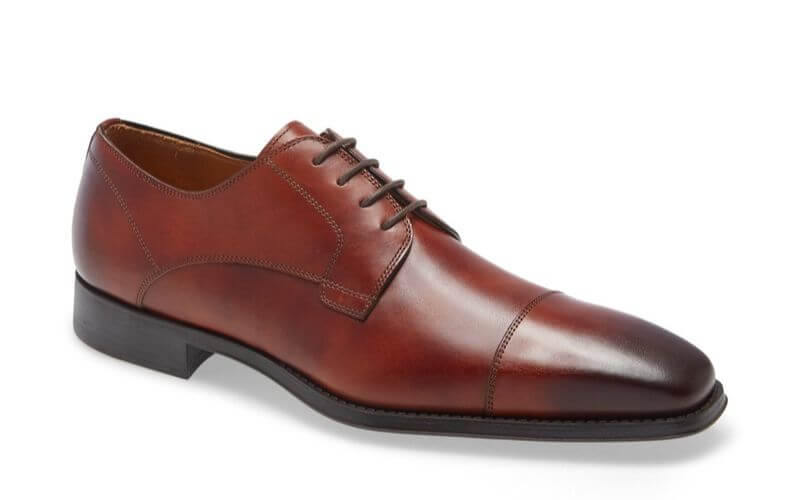 Every closet should have a Derby as a backup. Derbies can be worn to work, church, dinner, or anywhere else. The Magnanni Cap Toe, on the other hand, elevates the Derby. The subtle, almost seamless double-blind stitching across the cap and along the vamp is a welcome change from more aggressive and prominent needlework. This shoe is ideal for wearing with a tuxedo to a traditional church or temple ceremony.
This rich brown with burnished undertones works great with navy or grey, but it also works well with a more casual look like seersucker or a dapper check suit. It works with almost any color pair of pants except Black!
Buy them online at $210.99 from: www.nordstrom.com
Related: 
4. 'Union Street' Penny Loafer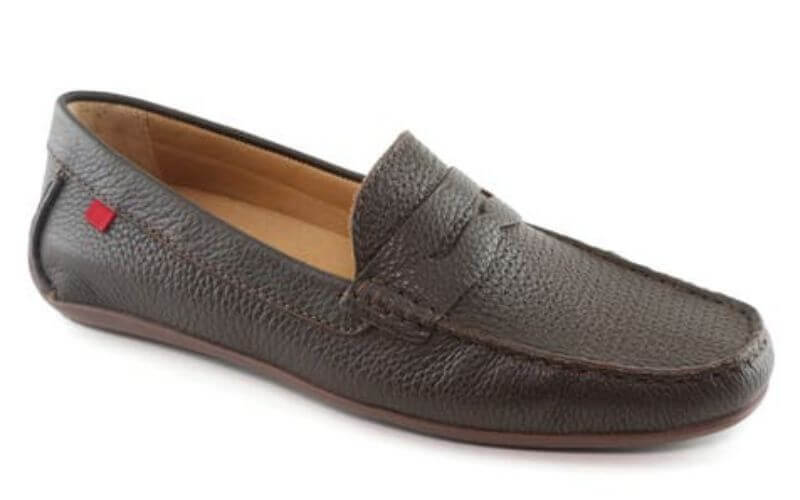 This collection of casual luxury shoes is designed in New York and handcrafted in Brazil by skilled artisans. Marc Joseph New York footwear is meticulously hand-stitched and crafted from premier-quality leathers, and is perhaps best known for its always stylish, always comfortable driving moccasins and loafers. These loafers are ideal for your outdoor wedding.
Buy it online at $136.16 from: www.nordstrom.com
5. Paul Evans Poitier Double Monk Strap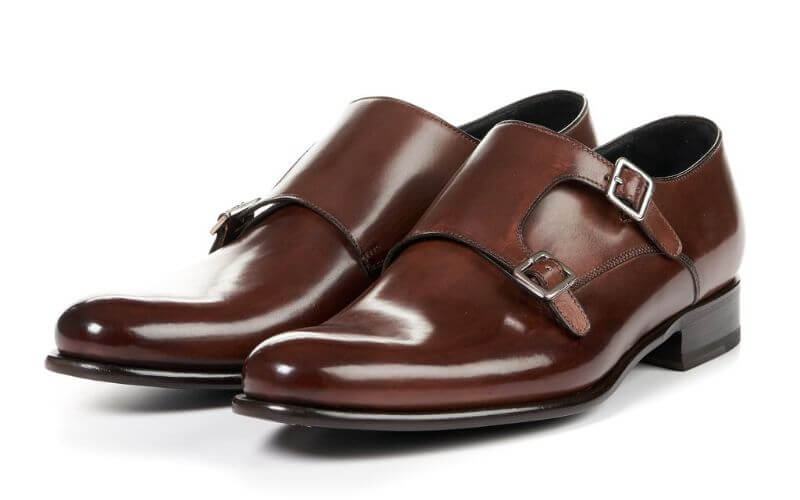 This Paul Evans double monk strap shoe is sure to draw attention. The Poitier's clean curves and high polish finish make it a scintillating addition to a formal tuxedo.
Buy it online at $425 from: www.paulevansny.com
6. Calvin Klein Brodie tuxedo shoes in Black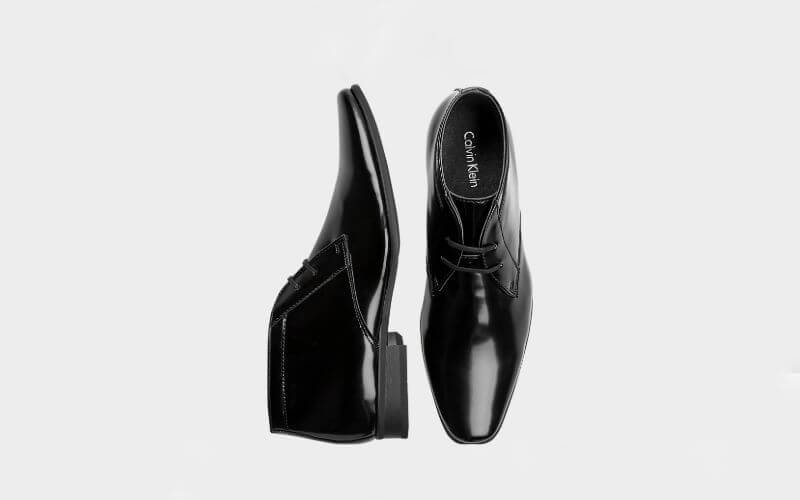 This future wife-approved shoe is an excellent addition to your wardrobe. These lace-up tuxedo shoes in shiny patent polyurethane go well with formal attire. These dress shoes have a cushioned insole for added comfort.
You can buy it online at $118.29 from: www.menswearhouse.com
7. Park Avenue' Cap Toe Oxford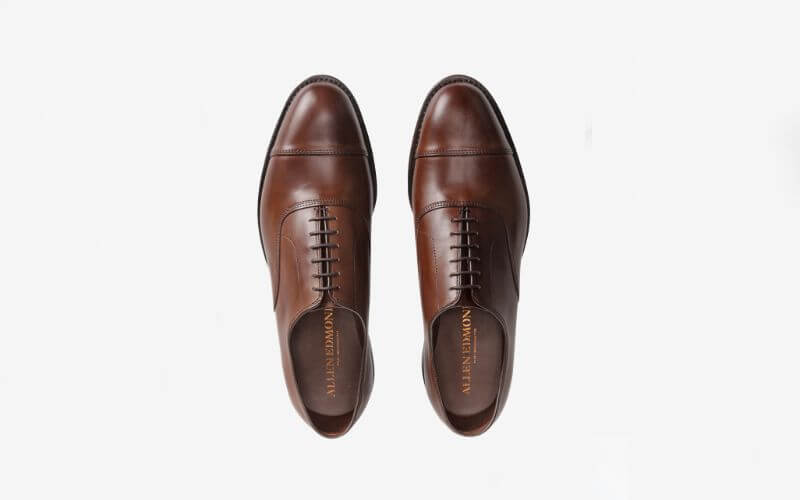 This six-eyelet cap-toe balmoral is subtle yet striking, with a full leather lining, a single oak leather sole, and a fit that incorporates higher arches. These endearing oxfords are ideal if you want to go for something classic. Four different presidents have worn Allen Edmonds' Park Avenue style at their inaugurations. The high-quality leather wedding shoe will last for many more years to come.
Buy it online at $416.91 from: www.nordstrom.com
8. Parkway – Casual Oxford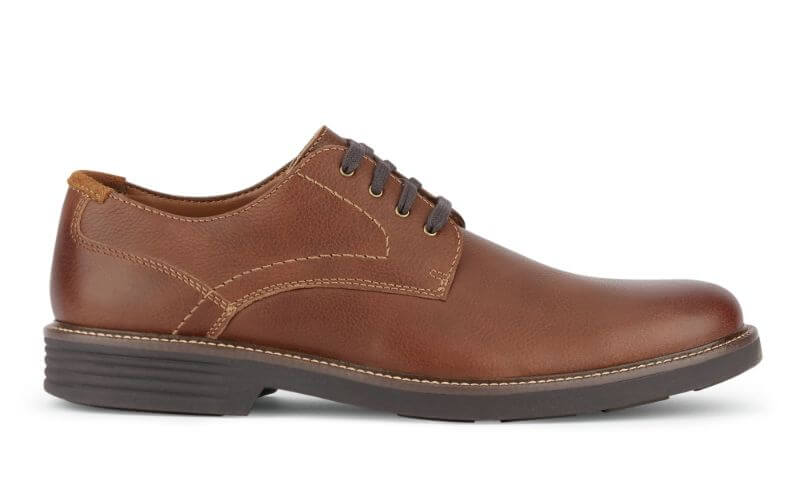 Modern classics to pair with your favorite dress: casual pants, khakis, and jeans. They're designed for all-day comfort and easy care. But that doesn't mean you cannot wear them to your wedding! If you want a comfortable pair of shoes for your beach wedding, this is the one to get. This is an excellent piece for an outdoor wedding celebration during the day.
Buy it online at $49.98 from: www.dockersshoes.com
9. Taylor Brown Jodhpur Boots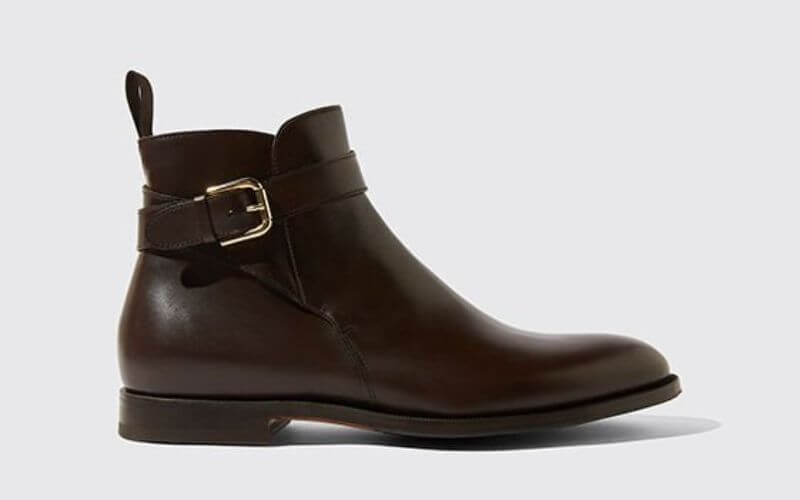 If you're looking for high-quality Jodhpur boots at a reasonable price, Scarosso is the place to go. Scarosso makes handcrafted leather men's shoes at post-luxury prices. The 'Taylor' are Jodhpur boots with a leather sole and rounded shape that are handcrafted by expert craftsmen in Italy. The 'Taylor brown' are made of premium dark brown calfskin and are perfect for a formal wedding ceremony.
Buy it online at $335 from: www.scarosso.com
Wrapping it up…
So there you have it: the top 9 best wedding shoes for men. You can purchase any of these shoes for your wedding ceremony while keeping all of the preceding guidelines in mind. Apart from your wedding, all of these shoes are appropriate for any occasion. You can continue to use them long after your wedding has ended.
Happy Wedding… ☺ ☺
Stay Home, Stay Safe!!