Cakes are for making the event even more sweet and memorable. Wedding cakes are the most critical aspect of any wedding. Yet in other cultures, couples have started cutting wedding cakes. However, there are some wedding cake myths, which we are going to refute in this post. Here are 14 wedding cake myths, read them all out!
1. Wedding Cake Has to Be White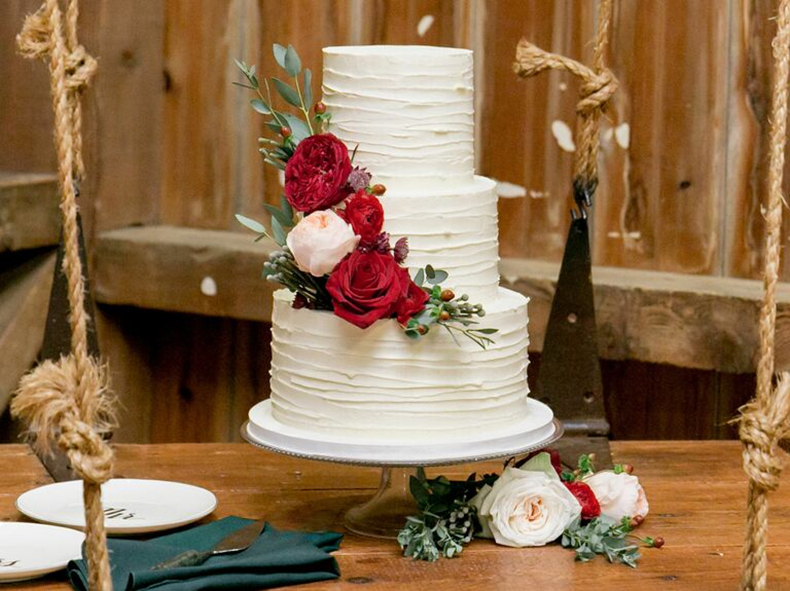 Well, that's not hard and fast rule that your wedding cake has to be white only. You can even choose a color that complements your wedding theme perfectly. Unless you decide to have a minimalistic wedding, you do not need to go to a white wedding cake. This is your wedding, and your wedding cake should be accurate reflections of your taste and personality. So, chuck what has been set by Queen Victoria at her wedding. It's your wedding, and you should set your standards. If you want you can even go with darker color wedding cakes, like plum purple or black.
2. It Has To Be A Fruitcake
If you are still struggling to go with the long-gone traditions, then let me tell you that most couples are choosing sponge cakes these days. Now, it is your turn to decide what exactly you want in your wedding. If you wish to have a wedding cake that reflects your personality or you want the one that is for tradition's sake, you don't have to overthink it. Go with your gut feeling. Go with what you want, not you're your traditions allow.
3. Wedding Cake Should Have Couple Figurine As Cake Toppers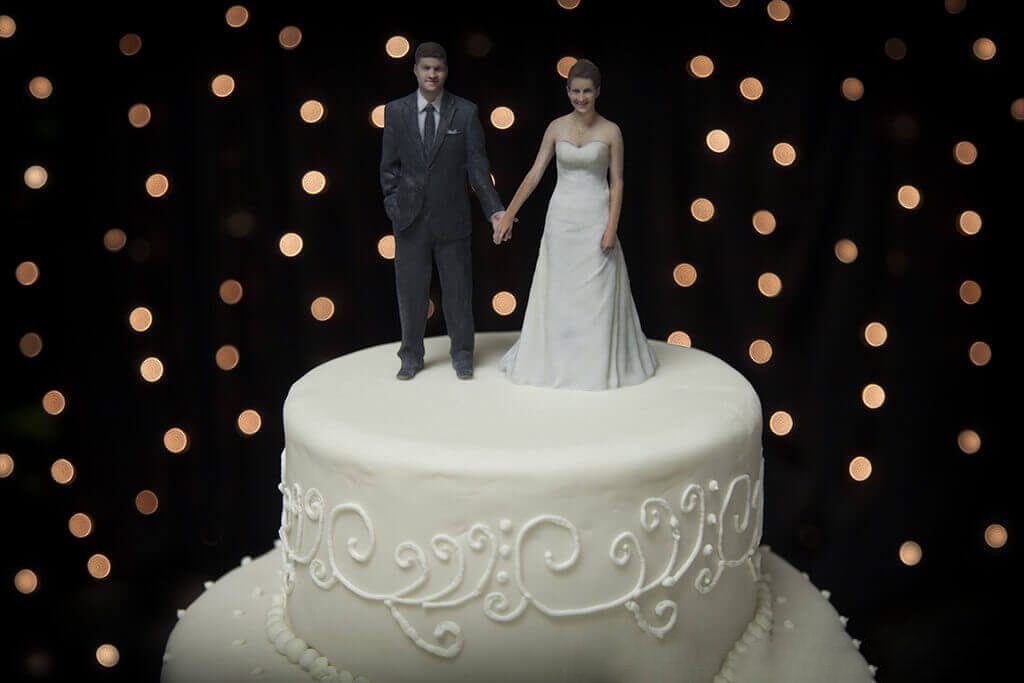 It is absolutely for the couple with conventional choices. You don't have to bother about that. You can choose a unique cake toppers. All you need is to be creative while you choose cake toppers. If you are one of those unwonted couples who love trying funny things, then try funny cake toppers. A wedding cake with a funny topper will spice up the whole wedding day environment. As all your wedding guests will be interested in your eccentric wedding cake topper. Apart from this, you can even choose humorous, romantic, comical, wild, and a fairy tale cake topper. So, don't go the conventional way, go your own way an unconventional way!
4. Fruitcake As The Bottom Tier Is A MUST To Make The Cake Sturdy
Undoubtedly, fruitcakes are heavier than sponge cakes. However, if you hire a professional wedding cake baker, who knows how to stack a cake correctly, then there will be no problem. As the baker will make sure that the internal structure of the cake is sturdy and doesn't collapse.
5. Wedding Cake Should Be Cut Just After The Wedding Speeches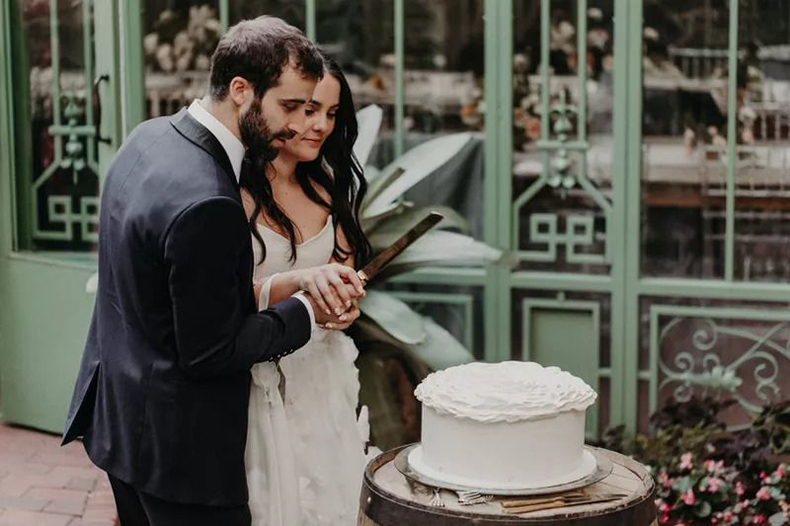 That's not mandatory at all! As said earlier, it is your wedding, and you can decide when to cut your cake. You can choose to cut your wedding cake after lunch, or during the cocktail hour when all your guests can also enjoy the whole procession and have a nice bite of it. There is no point in cutting your cake when everybody is full or when there are lesser guests around. Choose your own time to cut your wedding cake.
RELATED:  Tips To Give a Best Wedding Speech
6. Only Multi-tiered Rounded Cakes Do Work At The Wedding
There was a time when rounded cakes were in trend, or we can say they were the only options. But today, that's not the case. You have a whole range of shapes and sizes when it comes to a wedding cake. Today, you can get a wedding cake in any shape from square to rectangular to triangular to heart-shaped, etc. And trust, all these cakes look and taste as good as the rounded one. Moreover, these can be created in tiers or without tiers according to your requirement. So, the shape is no more a matter of concern, because there are many to choose from. In fact, different shapes look stylish and classy.
7. Wedding Cakes Get Collapsed While Transportation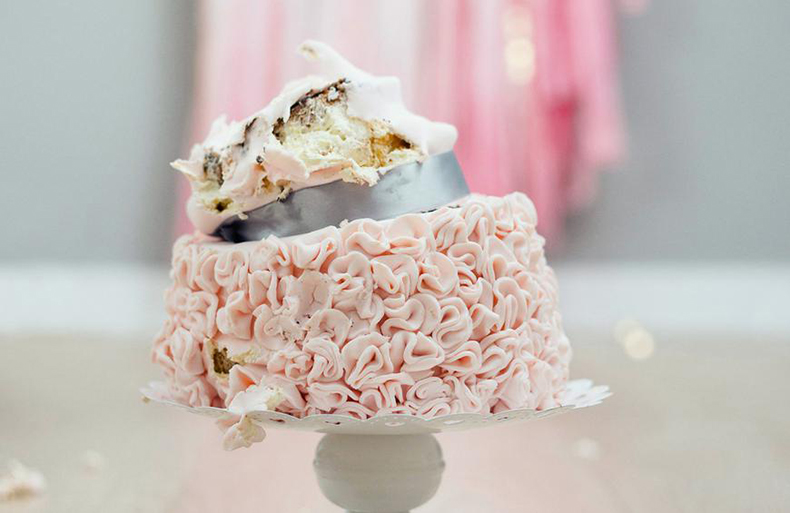 That's not the case if your baker is a professional who knows how to stack the cake perfectly. More often than not, renowned bakers deliver cakes as individual tiers, and then they stack them at the wedding venue. Moreover, their staff is well-versed with how to transport a cake at the wedding venue properly. Professionals care for you and your sentiments. They know essential your wedding cake is for you, so they go the extra mile to give you the best wedding cake.
8. Wedding Cakes Are Costlier Than Birthday Cakes
That's not true at all. It doesn't matter what the occasion is if the same ingredients and if the same time is taken to create a cake. No matter whether you order a three-tier birthday cake or a wedding cake with the same details, it will cost you the same. Generally, the standard tiered cakes cost lesser than the ones with intricate designs. The charges vary based on the design, detailing, intricacy, and the labor involved, not based on the occasion.
9. It Is Important To Keep The Cake In The Fridge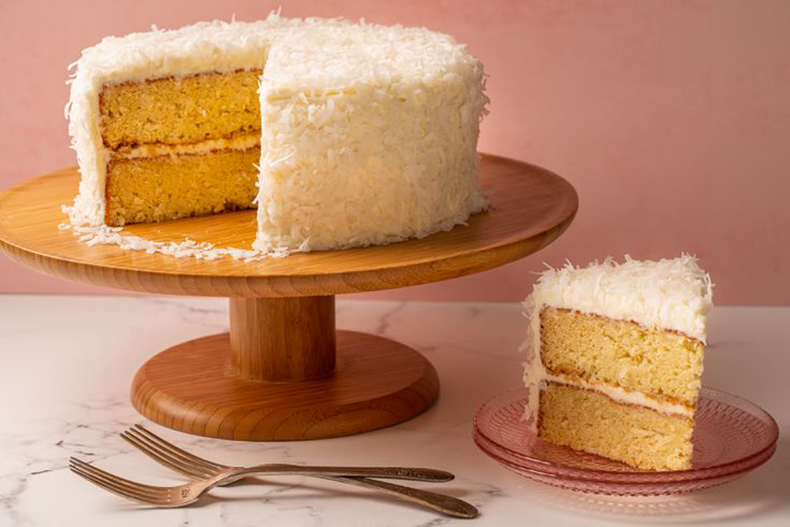 It seems customary these days, no matter which country your order your cake in. The first thing that people do is to refrigerate their cake the moment they get it delivered. Even people living in colder regions do the same thing. Well, that's not required at all, especially when you live in a country with a cool climate. You may not know that keeping a cake in the fridge ruins the whole thing. Yes, it doesn't add to it. So, if you do not live in warm places, you don't need to refrigerate your cake, be it a wedding cake or a birthday cake. All you have to make sure is do not keep it in a warm spot for a more extended period. That's all!!
10. Wedding Cakes Are Not Meant For Outdoor Weddings
I totally disagree. Cakes are meant for almost all occasions, especially the happy times. After all, they make for the best celebrations. Outdoor weddings are as reasonable as an indoor wedding. You can have a wedding cake for sure, even at your outdoor wedding. All you have to ensure is that your cake is not kept under the direct sun or warm temperature for a long time. 20˚c is considered the ideal temperature for a cake. Of course, you would also not host an outdoor wedding at 35˚c. Just take some precautionary measures, and you are good to go with a wedding cake.
11. Baking Your Wedding Cake Is Relatively Cheaper Than Buying One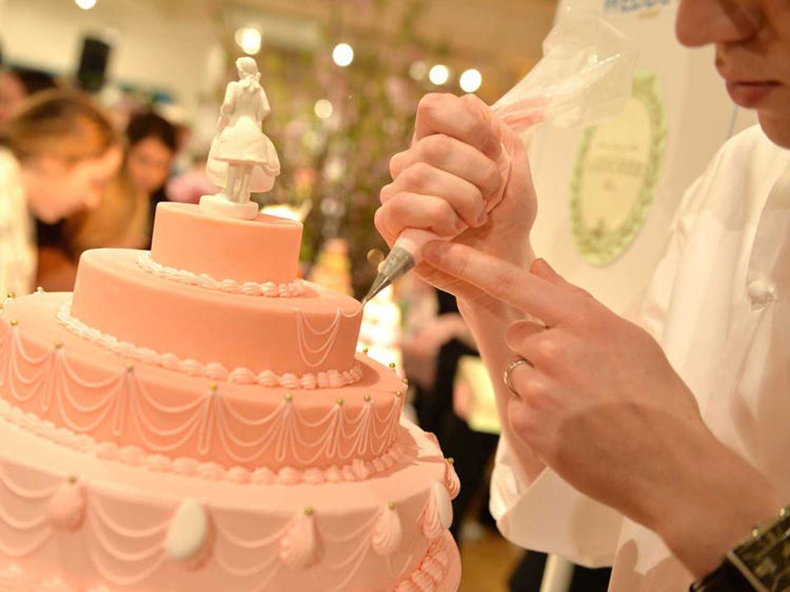 Well, I do not agree with this one at all. It may cost you a few dollars lesser, but the efforts that you will put will be a thousand times more. Of course, it is your wedding, and you are supposed to enjoy every moment of it. Rather than doing that, if you will start baking a cake, you will end up getting tired and exhausted. This will eventually affect your mood and your overall experience as well. So, it's better to chuck the idea of saving a few dollars and enjoy your wedding to the fullest. It is your day, and you don't need to get yourself stuck in any work that you might regret later.
12. Book Your Wedding Cake The Moment You Get Your Wedding Dates
No, no, that's not necessary at all! Mostly there is a gap of 9 to 12 months in a wedding. Know that it doesn't take that long to bake a wedding cake, so there is no hurry at all. Take your time, find out a good baker, Pinterest some wedding cake designs, do some research, and then order your wedding cake. It is only required when your wedding is scheduled for the peak season. Then you may have to order your cake a tad bit earlier, still not nine months prior.
13. You Can Have Only Standard Cakes At the Wedding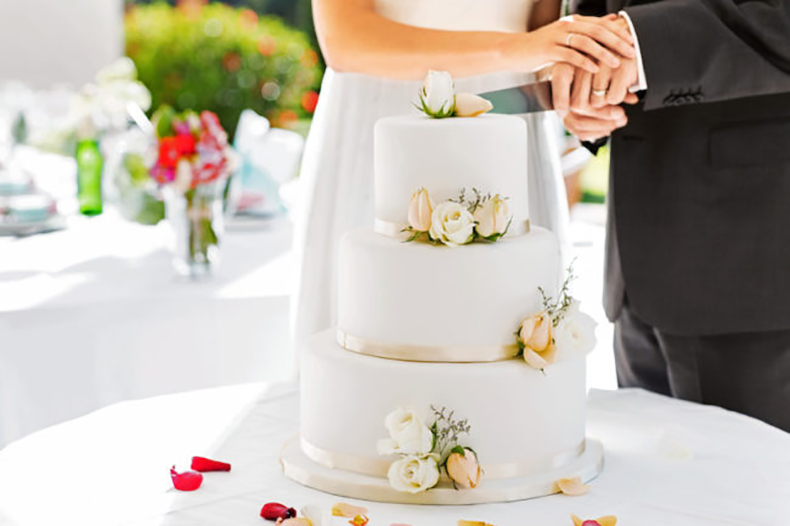 Erroneous. You can have a cake of any design at your wedding. There is no rule that you can have only a standard wedding cake. It is up to you; you can personalize your cake according to your wedding scheme. Today, bakers can customize the cake according to your requirements. So, however you want your wedding cake to be, just let your cake maker know, and he/she will take care of the rest.
14. Wedding Cake Is A MUST
Not at all!! There was a time when wedding cakes used to be the most essential on the wedding list. That's not the case today, the time has changed, and couples are opting for other alternatives. The best thing is there is a vast variety of delicious sweet treat options and myriads of choices to flaunt your unique style. You can choose anything from wedding doughnuts to cupcakes, macarons to pies, etc. Now you have a wide range of choices to entice your wedding guests.
AND FINALLY….
So, these are the 14 wedding cake myths, which we have quashed here. Now, you don't need to worry about anything when you book your wedding cake. You can flaunt your unique style by having a stylish cake at your wedding.
Happy Wedding…. ☺ ☺