Planning a Wedding Hairstyle is a special time in a person's life; the day itself allows you to celebrate the love between you and your partner and share it with your loved ones as you embark on the exciting journey of marriage. However, the lead-up can be just as memorable as you will be making many decisions along the way that will shape the entire day. One of these will be choosing your bridal hairstyle. Like many aspects of the wedding planning realm, making such a big decision can initially be overwhelming. Fortunately, with guides like this, you can ease the process.
1. Up Vs. Down
In the past, hairstyles were often dictated by wealth, with the rich being able to indulge in elaborate up-do hairstyles while the lower-class brides opted for the more modest hair-down look. However, this has all changed. Often, for many brides, it comes down to personal taste. If you always wear your hair up, you may be more comfortable doing this on the big day. Some brides feel the opposite; they want their bridal look to be a world away from their ordinary day-to-day style.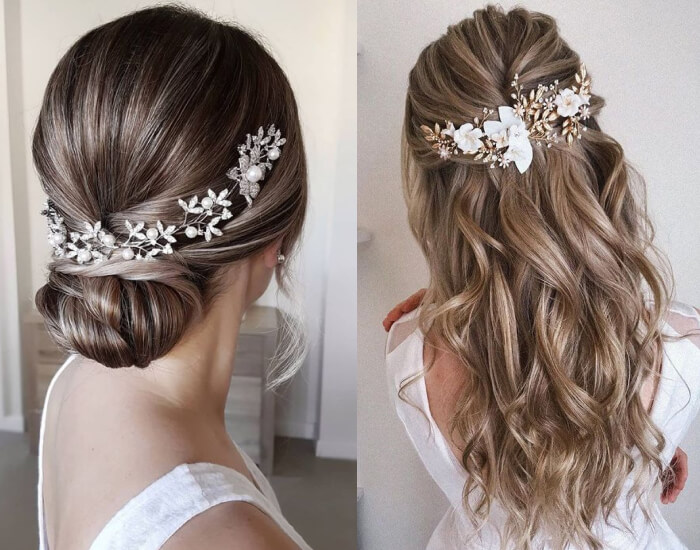 Another major consideration for choosing between up and down is when you will get married. If there's a chance the weather will be particularly hot, an up-do style can keep your hair off your body and look good all day, whereas the humidity may affect your hair when wearing it down in loose curls.
2. Browse Accessories
Many types of accessories, like tiaras and headbands, work with most bridal hairstyles, whether up or down, so no matter what style you go for, you can find an accessory you love and complete the look. However, it is worth looking at all the bridal hair accessories available before you make any final decisions. You may fall in love with a pearl bow or a hair vine, the latter of which works better with a low style up-do. The bow, on the other hand, would work better when your hair is down.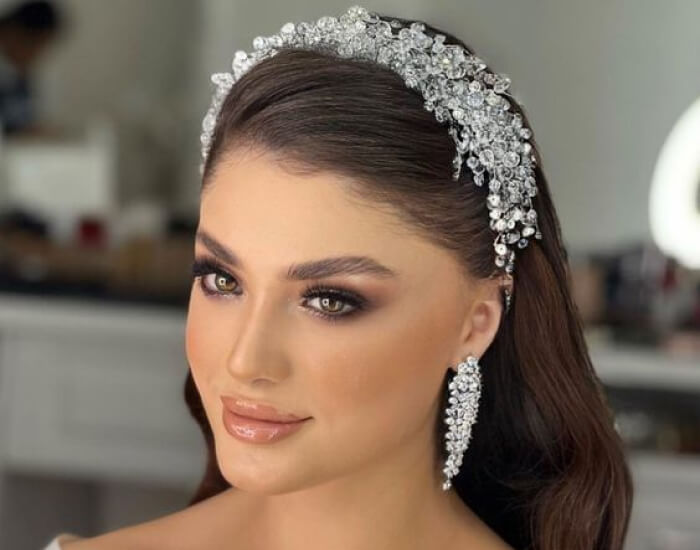 3. The Theme of Your Wedding
If you want your wedding to be more vintage than modern, let your hairstyle reflect this theme by adding pearl Hair accessories to an up-do with tight waves at the front, or add a pearl tiara to a sweeping half up half down look with long curls. For a boho theme, flowers in the hair could be ideal as you let your long locks flow, while a minimalist style could call for a plain up-do or loose-flowing hair secured by a couple of pretty bobby pins and a veil.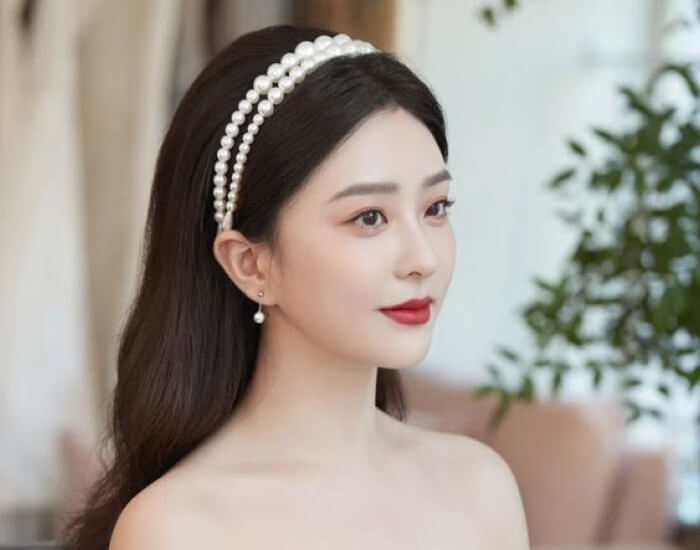 Also See : Stunning Wedding Hair Accessories Ideas
4. The Style Of Your Dress
Your dress does play a role in your final hairstyle decision. For example, if the dress you have bought or dream of getting has delicate lace detailing, you don't necessarily want to cover this up by wearing your hair down. Instead, you might choose a more traditional up-do. Likewise, an up-do may work better if you opt for a higher neckline. If you select a strapless design, a hair down or half up half down style could work perfectly. This would show off your neckline and enhance the overall look.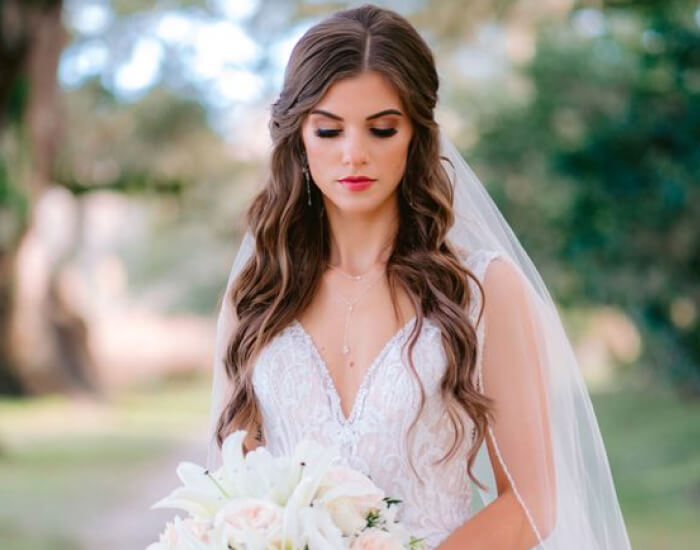 5. Get A Hair Trial
One of the best ways to choose your hairstyle is to try some looks out. At a trial, you can discuss any styles you have discovered online or through apps like Pinterest that you like and get some input from an expert. Then, of course, you can see what these styles look like on you. You may fall in love with an unexpected look!