Are you running out of wedding food ideas? One of the most difficult decisions you'll have to make during the wedding planning process is the wedding reception menu. The most important thing, of course, is to customize your wedding menu to your own personal preferences. If you really can't decide, then read this post. We've compiled a list of wedding reception food menu ideas for you to get some inspiration and make the day even more memorable.
Let's get started…
How to choose a wedding menu
Of course, narrowing down the best food items amidst numerous options available is not easy. However, you always have the choice of customizing your food menu. Before you make a decision, make sure to ask your venue about any restrictions they may have. Some venues provide in-house catering, while others charge a fee to bring in outside vendors, and a few have a preferred vendor list from which you must choose.
Once you've gathered all of the necessary information, work with your caterer to create a wedding menu that is as luscious as it is worthwhile. There are myriads of ways to tailor your wedding menu, such as:
Add a personal touch to your wedding food. Simply provide your caterer with a list of your and your sweetheart's favorite foods.
Collect ideas from family members. Another way to create a fantastic menu is to solicit ideas from each of your families. Check to see if you have any special family recipes you'd like to include in the menu.
Finally, solicit suggestions from your guests. Send options in your wedding invitations and then choose the ones that received the most votes.
What does a wedding menu consist of?
Typically, a wedding menu includes:
Welcome drinks: You'll need to greet your guests with a light and refreshing beverage. The first drink has a strong influence, so choose something popular but safe. Pimms, Iced Tea, and Sparkling Apple Cider would be an excellent way to kick off the festivities.
The appetizers: If you want to impress your guests with the menu for the wedding reception, you must think outside the box. Hors d'oeurves, mini slider, and tuna tartare cones would get your wedding reception party started on the right foot. These light delicacies would satisfy your guests' appetites while leaving room for your delectable main course.
The entree: You should have a few different options your guests can choose from, which include both veg and non-veg options. Without a hint of meat, an entrée is incomplete. The royal taste and rich color of meat dishes will make a wedding party really exquisite. Your meat-lover guests will enjoy the salami antipasto with cured meats, marinated veggies, roasted peppers, and garlic bread. They'll be blown away by your choice.
Salads: You must select an excellent salad to complement your rich entrée. A sophisticated addition to your wedding buffet would be a Santa Fe Salad with Grilled Pork Tenderloin. The healthy salad will be an excellent complement to the meaty entrée.
Desserts: A wedding reception is just incomplete without the right desserts. Some of the excellent dessert options include Caramel Croquant, Swiss Pastries, the Choc Mozart, etc. Perfect dessert options to make your guests go weak on their knees.
Drinks: Conclude your wedding reception's menu with a drink that your guests will adore. You can stock your wedding reception bar with Sabra, Bourbon, Malibu, Ouzo, Pablo, Sambuca, Jameson, Frangelico, and Kahlua. These drinks would put an ideal end to your wedding reception's menu.
Now, it's time to take a look at the different wedding reception food menu ideas.
Here we go…..
Customizable food bars and traveling food stations are the most popular wedding reception trends these days. However, the key is to choose the most appropriate foods that correspond well to your wedding theme.

WEDDING APPETIZER IDEAS
A wedding reception menu would be incomplete without the appropriate appetizers. Take a look at these fantastic wedding appetizers to spice up your wedding reception food menu.
1. Brunch Bar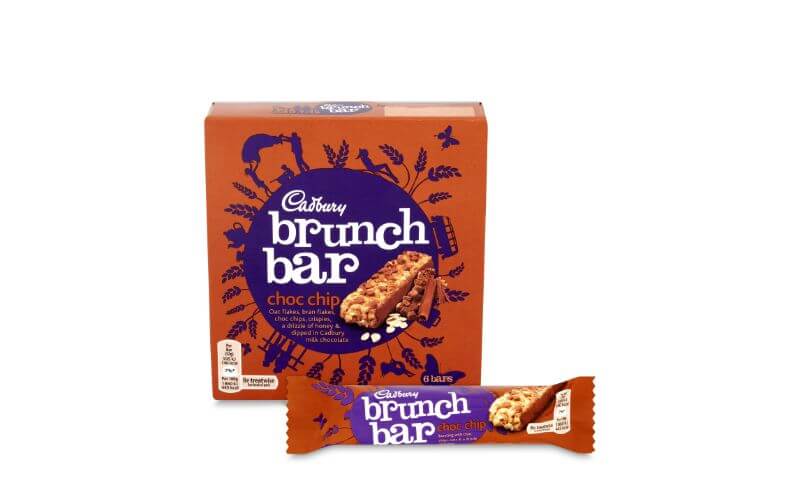 If you are hosting a wedding in the early hours of the day, a brunch bar is sure to please your guests. Include flavorsome options such as biscuits and gravy along with sweet jams and fruits to ensure that there is something for everyone.
2. Popcorn Station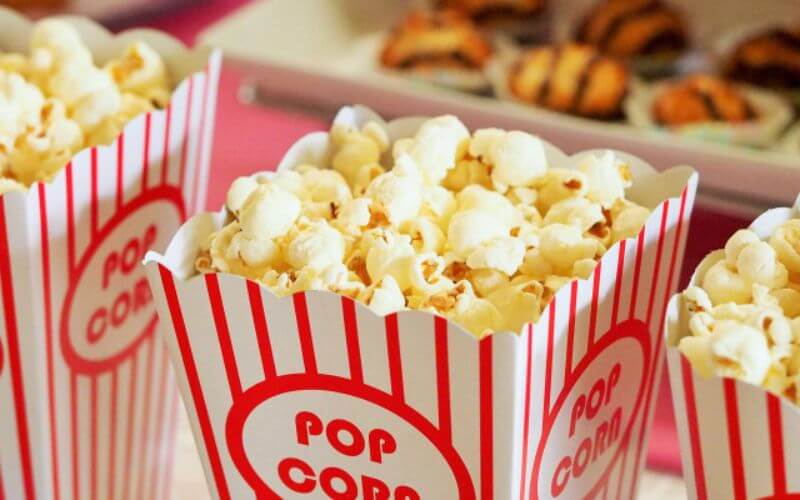 Serve this classic snack at your wedding, and your guests will love munching on this snack while mingling. You can incorporate a variety of popcorn flavors into your wedding.
Related Post: Delicious Bridal Shower Food Menu Ideas Guests Will Love
3. Fruit Salad Bar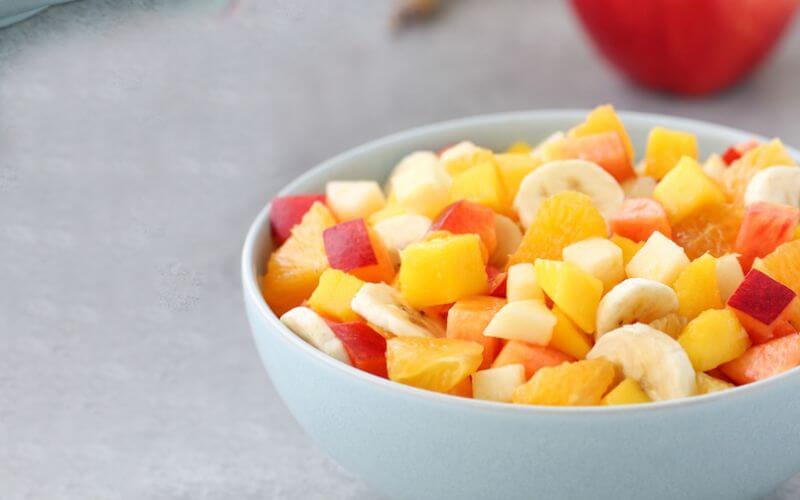 It is an essential savory item at any wedding. You can serve some of the best seasonal fruits at your wedding reception, and your guests can customize their salad according to their preferences.
A berries cup, for example, is ideal for a summer wedding.
4. Waffle Table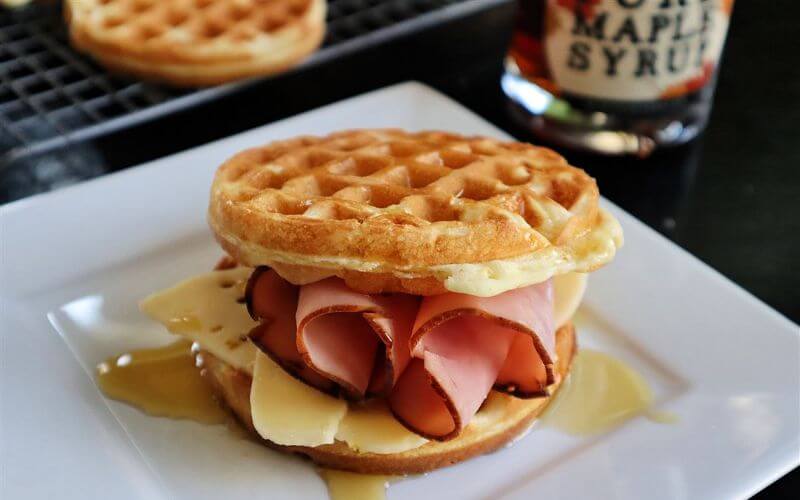 Waffle buffets are an excellent choice for weddings at any time of day. You can include a few breakfast options for early celebrations and pair them with some iconic food items at your evening event. They can even be served during cocktail hour. To allow your guests to enjoy their drinks with the right snack, serve bite-sized varieties with some corn, cream, and cilantro.
5. Pizza Platter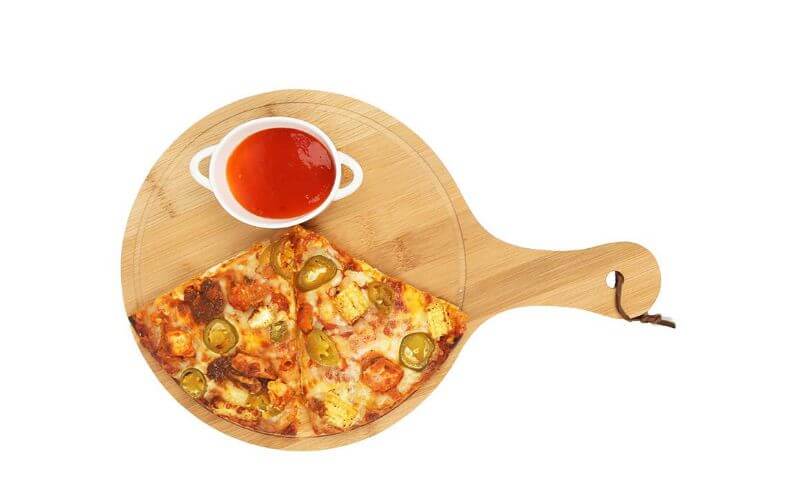 What better way to toast your love than with a slice of pizza? This simple wedding buffet idea is a crowd pleaser and an excellent way to cater to a variety of tastes. There are numerous options to consider for your wedding menu, such as pepperoni, vegan, meat, cheese, and so on.
6. Taco Table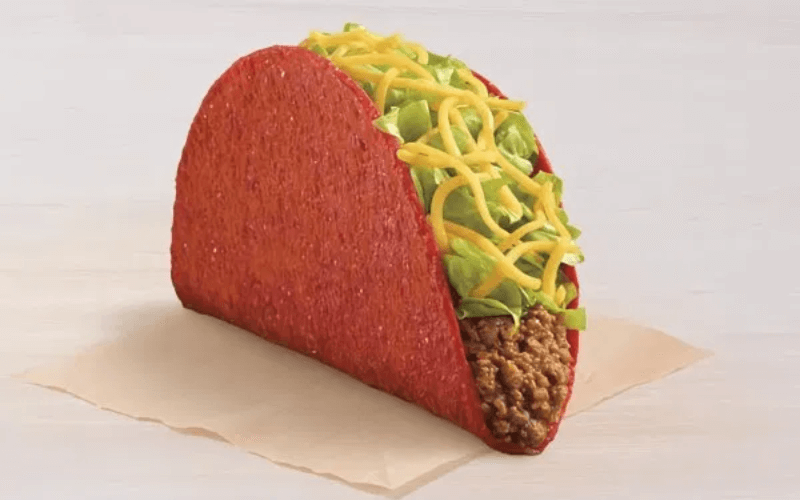 Tacos are another great food item to include on your wedding menu. Set up a taco station at your wedding; it's a great way to feed large groups. To make your tacos tasty and memorable, serve them with classic toppings like fried eggs, pineapple salsa, and so on, as well as iconic spreads like guacamole and pico de gallo.
If your wedding is in the summer, serve mini fish tacos and margaritas to your guests. Fish tacos are a perfect way to bring in the flavors of the season into your wedding.
RELATED: Rehearsal Dinner Etiquette: Top Tips To Host Rehearsal Dinner
7. Donut Station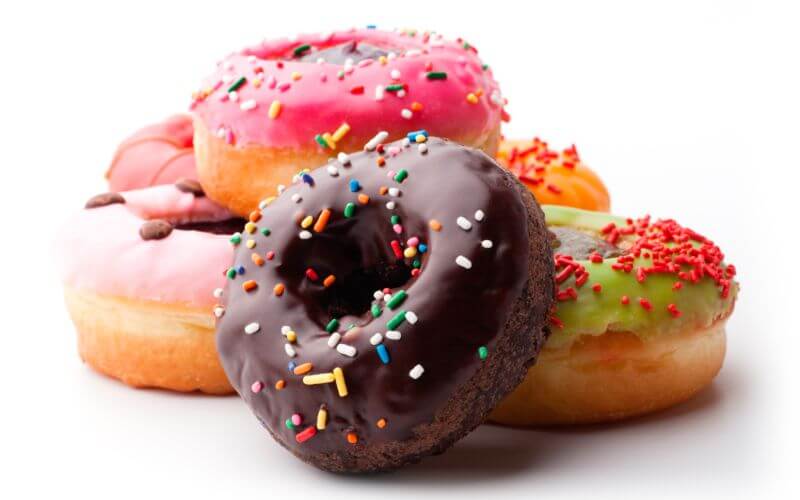 A Donut station is a great way to add some unique flavors to your wedding. It's perfect for couples who prefer non-traditional wedding cakes.
8. Salad Bar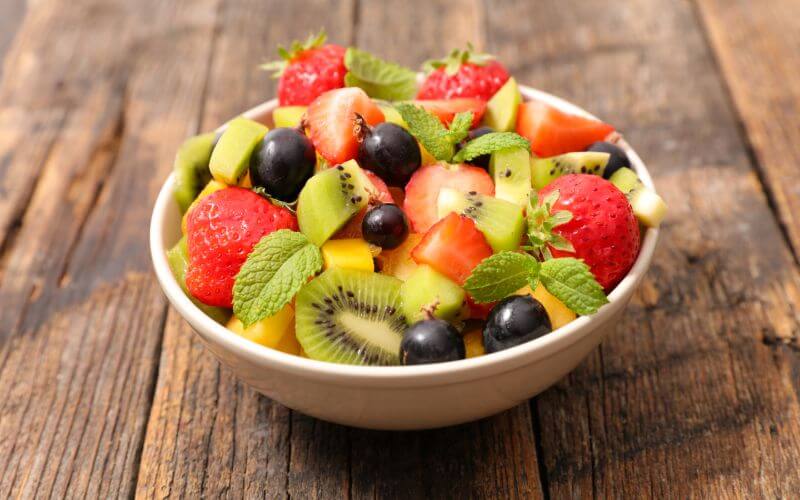 A salad bar is a fantastic wedding buffet idea, especially for your veggie guests. All you have to do is arrange for all the base ingredients and some exciting dressings and toppings such as fruits, vegetables, etc.
Also See: Healthy Wedding Food Menu Ideas
And if you want to add a splash of color to your wedding reception food menu, go with bright fruit cups. Or talk to your caterer about infusing some fruit in the salad or dressing for a pop of color and flavor.
9. Caprese skewers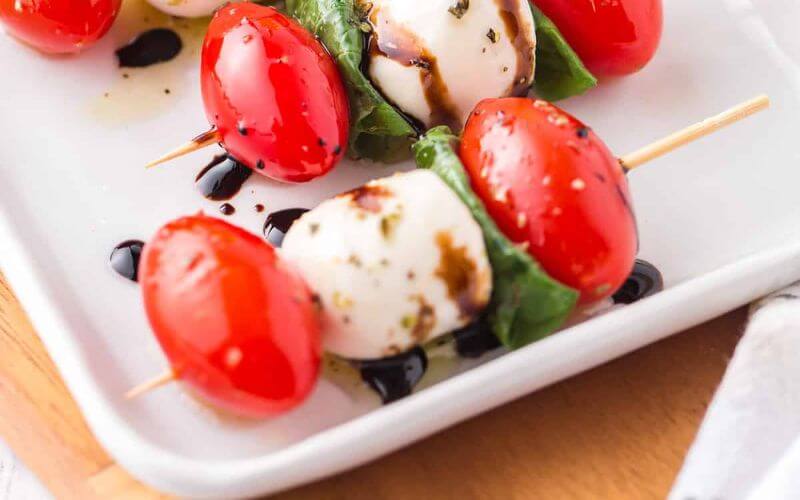 Caprese skewers are an excellent choice for a summer wedding buffet. They provide a satisfying, filling option without clogging up your guests. Allow your guests to savor delicious summer flavors like fresh tomatoes, mozzarella, basil, and so on.
10. Grilled Chicken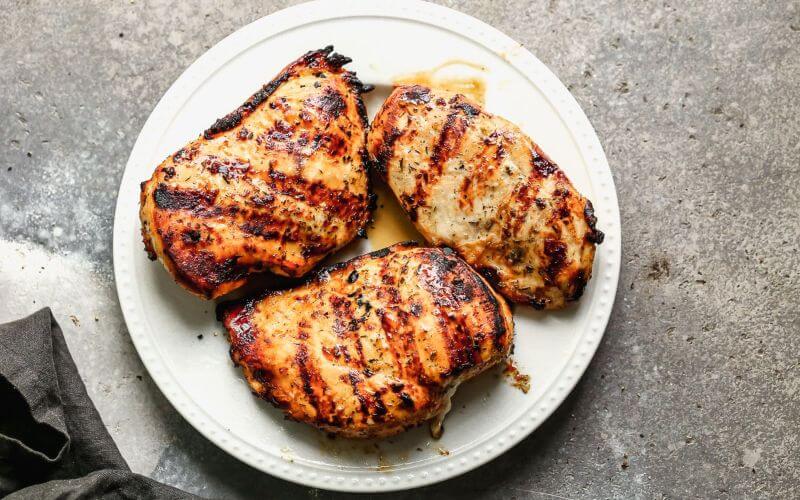 Summer food should be light and hearty. If you choose a sit-down dinner for your wedding reception, consider including summer favorites like salmon or grilled chicken. And don't forget the lime.
11. Seafood bar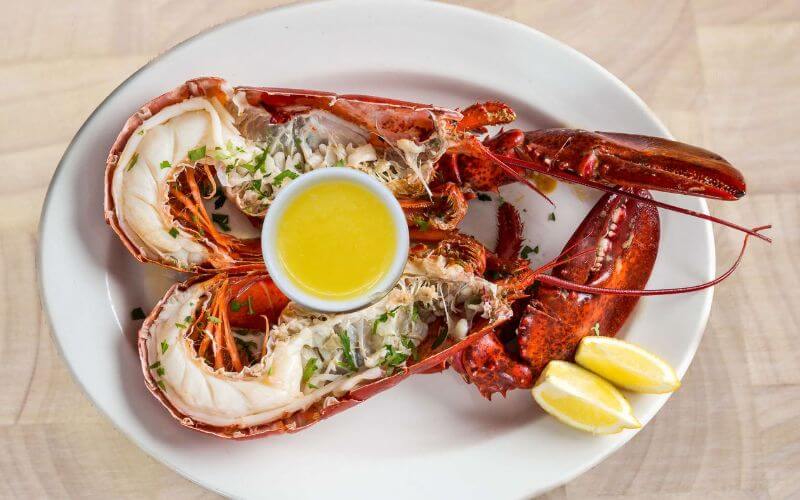 Fresh seafood is the epitome of summer. Set up a fun, interactive station with delicious, light options and a variety of sauces. Some of the great appetizers you can consider having at a seafood bar include Mini Lobster Rolls, Tuna Tartare, Grilled Salmon, Grilled Prawns, etc. Don't miss to pair them with a lemon sauce to bring in the flavors of the season.
12. Spring Rolls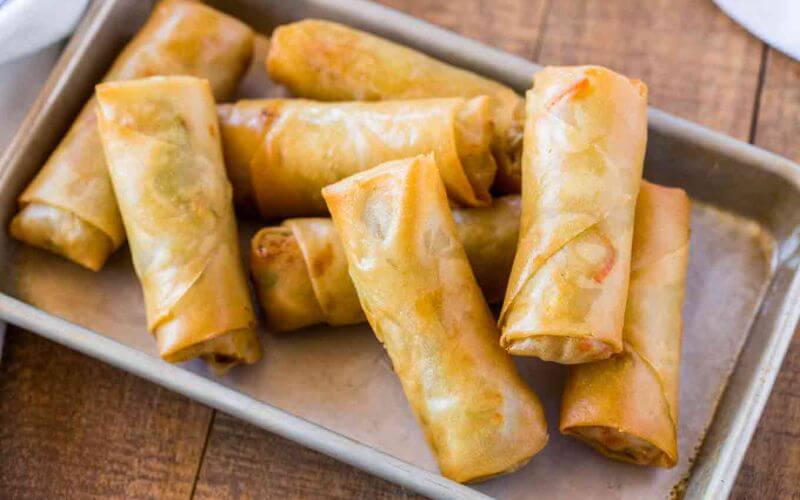 Your guests will love savoring bright, colorful, seasonal appetizers. Consider flavorsome rolls made with in-season vegetables, topped with a delectable sauce.
13. Grazing Table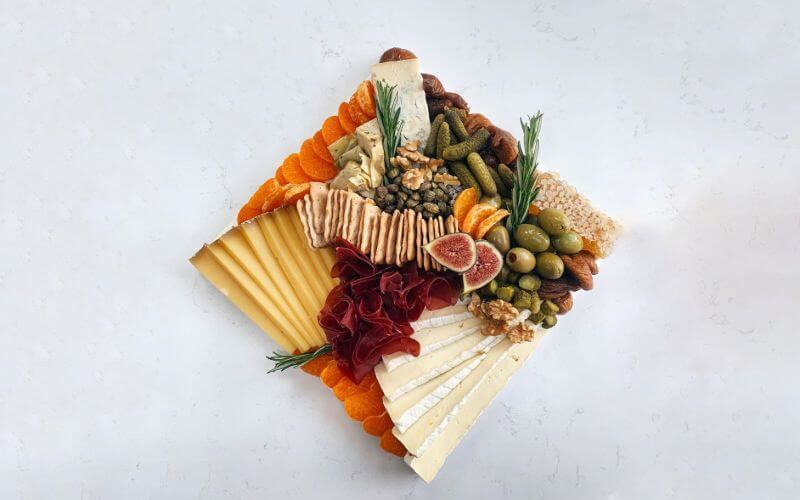 Consider having a grazing table at the wedding reception. This is one of the best wedding reception food menu ideas because it includes favorites like meats and cheeses, crackers, and fruits. Your guests will appreciate the variety and the ability to customize their own charcuterie plate.
14. Oyster Bar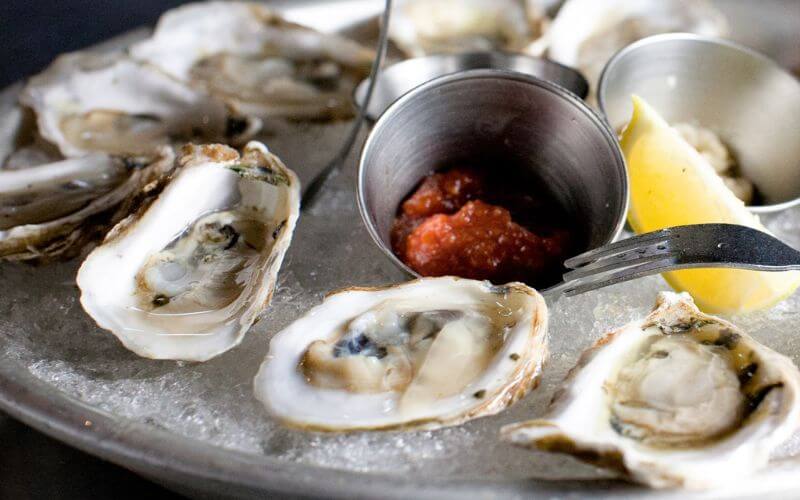 Oysters can be a fun addition to a summer wedding, especially if it's an outdoor or beach wedding. Adding an oyster bar to your wedding reception food menu will take it to the next level. And, of course, half-shell oysters and a variety of sauces for toppings are a must.
15. Fajitas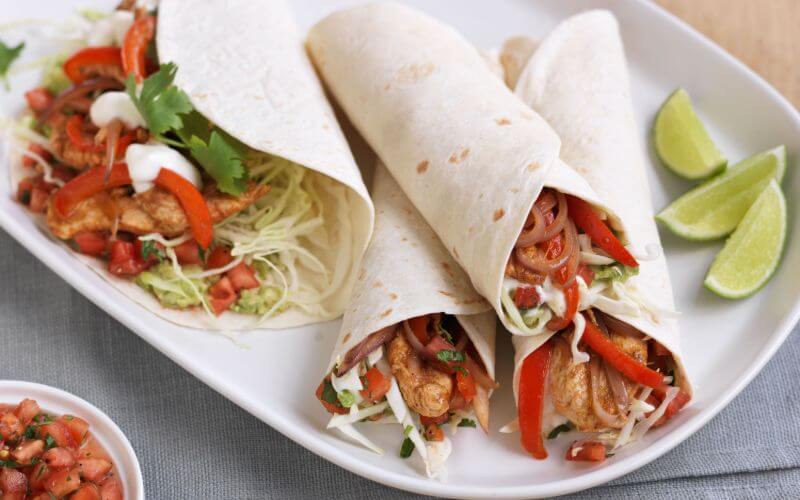 Fajitas, like tacos, are a nice alternative for couples on a budget. The ingredients are inexpensive and filling, and the best thing is guests can tailor their meals to their dietary needs. To make your wedding menu more interesting, include a variety of meats, vegetables, and fun toppings.
16. Bagel Bar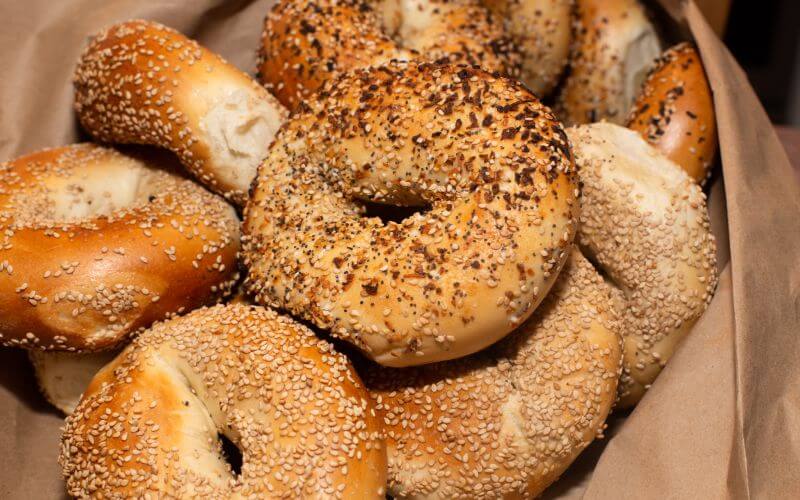 A bagel is an excellent wedding reception snack. Your guests will enjoy the chewy, delectable texture and flavors.
17. Caprese Cups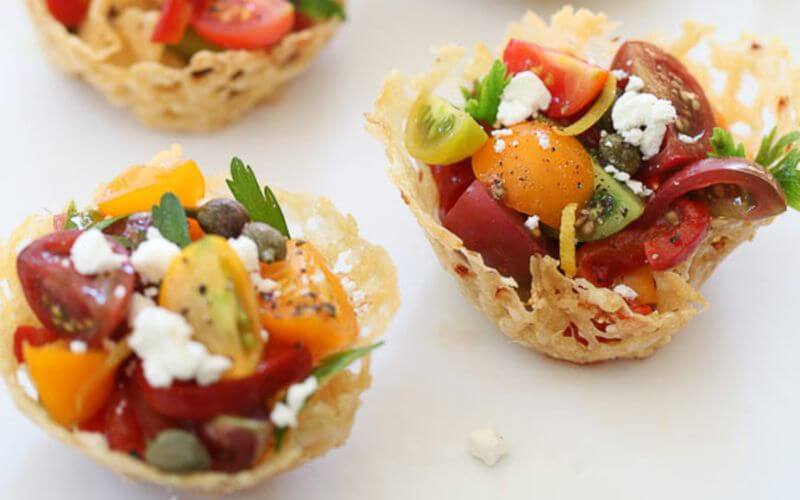 If you enjoy Italian cuisine and want to incorporate it into your wedding, Caprese cups are the perfect savory appetizer for cocktail hour. Your wedding guests will enjoy savoring these delectable snacks while mingling with friends and family.
18. Bruschetta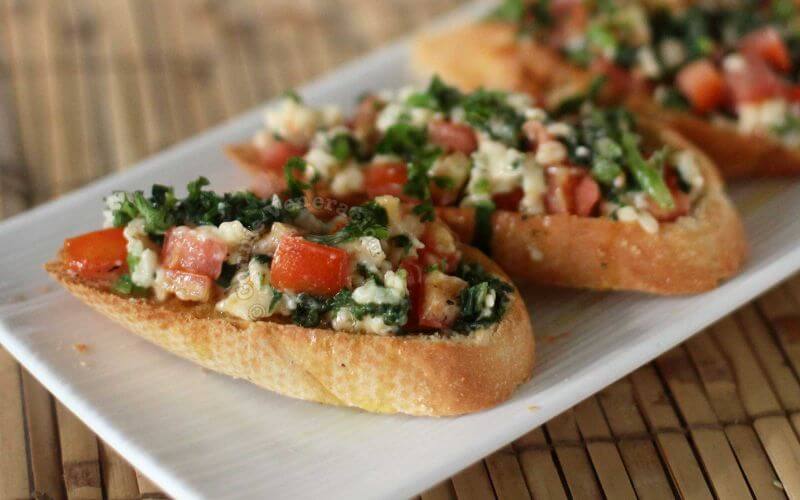 Another quick and easy appetizer for your wedding cocktail hour is bruschetta. The best part is that these bite-sized snacks provide a plethora of options, such as Sweet Pea Bruschetta, Fig Bruschetta, and so on. Simply ask your caterer about their specialties they can help you with the best ingredients.
19. Sliders
Sliders combine the best parts of hamburgers and sandwiches into one bite. Your guests will appreciate you for providing a variety of meat and vegetarian options. They will undoubtedly enjoy these snacks.
20. Black Bean and Corn Shooters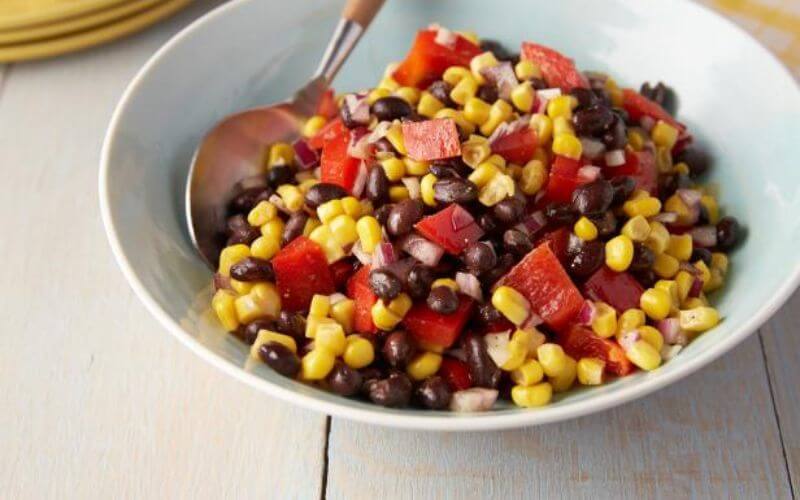 The sweet flavor of corn combined with the tartness of black beans will make for a flavorsome appetizer for your wedding reception.
21. Soup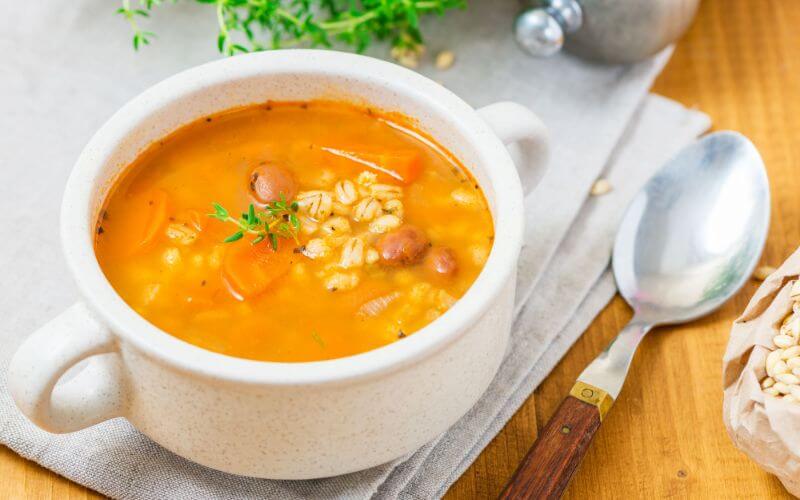 Soup is the perfect way to warm up your guests if you're hosting a winter wedding. You can consider including a meat-heavy soup like a stew, a cream-based soup like broccoli and cheddar, and a brothy option like chicken noodle at your winter wedding reception.

II. WEDDING ENTREE IDEAS
Whether you plan to serve a plated meal or a buffet-style meal, wedding entrees must be super delectable. Select four or five main entrees that include both vegetarian and non-vegetarian options for your guests to choose from. This allows them to pick food as per their preference.
22. Lasagna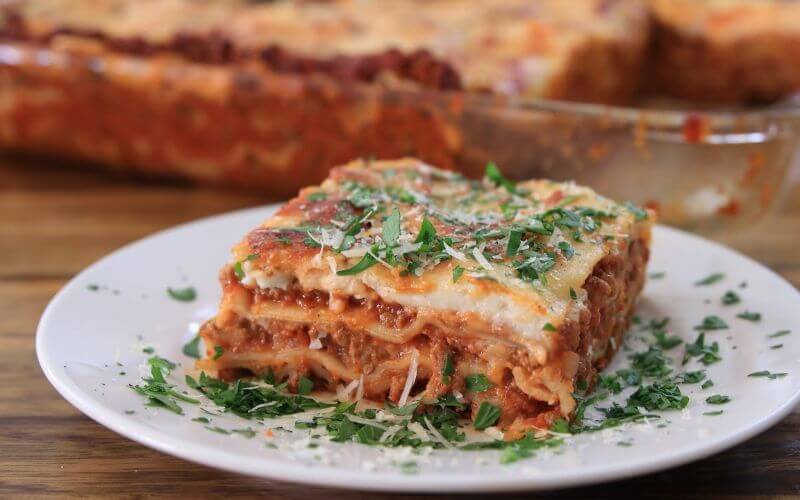 This Italian classic will elevate your wedding reception menu to new heights. It's the ideal wedding entree for winter weddings. The best thing about lasagna is that it perfectly meets everyone's needs.
23. Mushroom wellington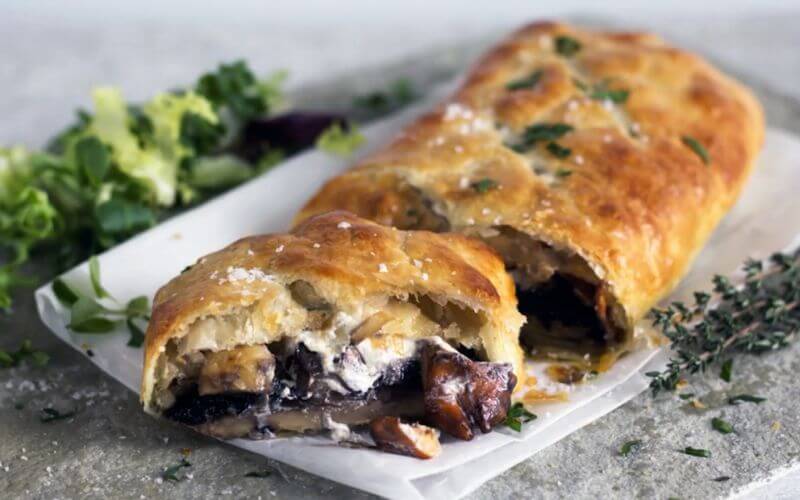 Seared portobello mushrooms layered with apple cider-caramelized onions and sautéed mushrooms seasoned with soy sauce for flavor and bolstered with walnuts for texture will make an excellent entree.
24. Penne Vodka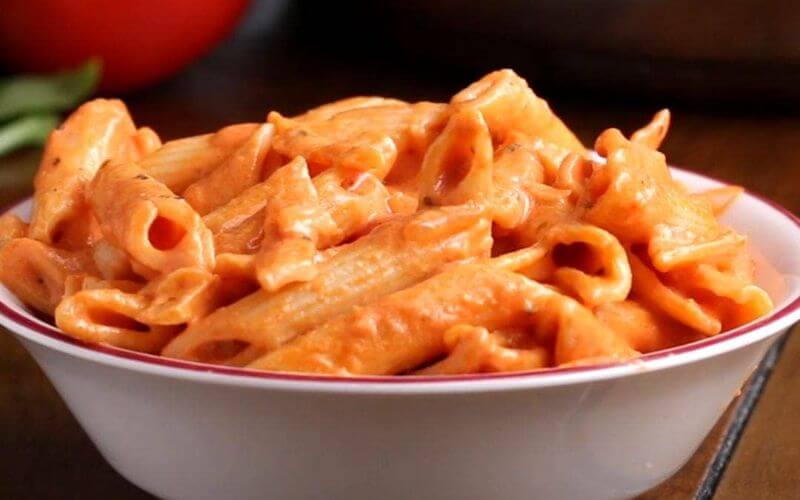 Penne vodka adds a delicious twist to traditional spaghetti marinara. Marinara combined with herbs, vodka, and heavy cream makes a delicious sauce. This hearty sauce is sure to please your guests. Add vegetables like mushrooms, onions, or squash to make it even more delicious.
25. Kebabs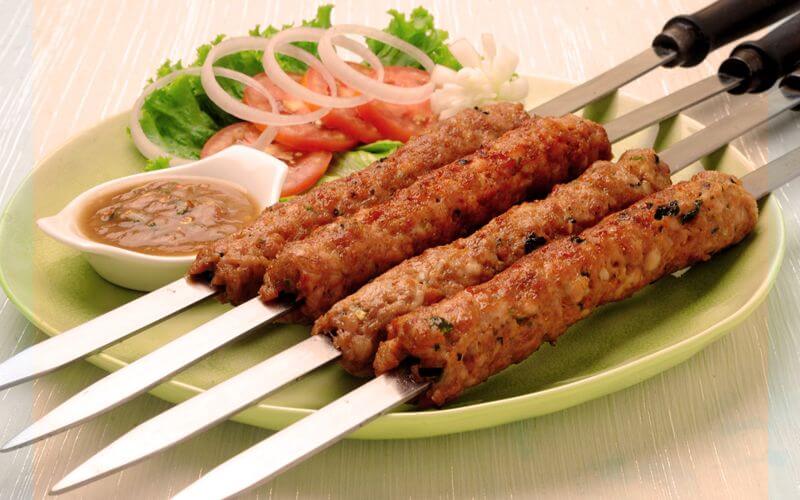 If you're hosting an outdoor wedding, kebabs are a great option for an entree. These tasty skewers allow your guests to eat on the go. Include vegan skewer to your wedding menu so that your non-vegetarian guests can also enjoy kebabs at the wedding.
26. Salmon Fettuccine with Lemon Cream Sauce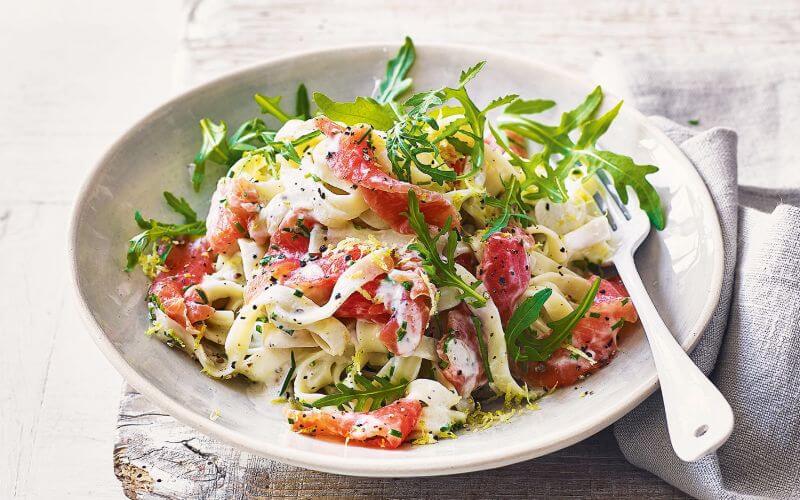 Salmon in lemon cream sauce is one of the most popular fettuccine recipes. The lemon cream sauce elevates the salmon, making it a modern update to the plain salmon entree. It's a dish that all your guests will enjoy.
27. Fried Chicken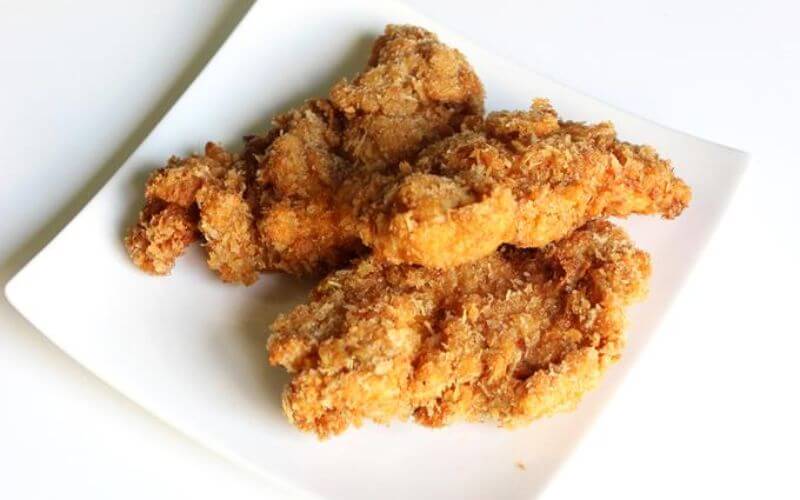 Fried chicken is a wedding staple. This tasty entree will fill your guests and bring back memories of home. Fried chicken is also a good option if you plan to serve the plated meal.
28. Shrimp and Grits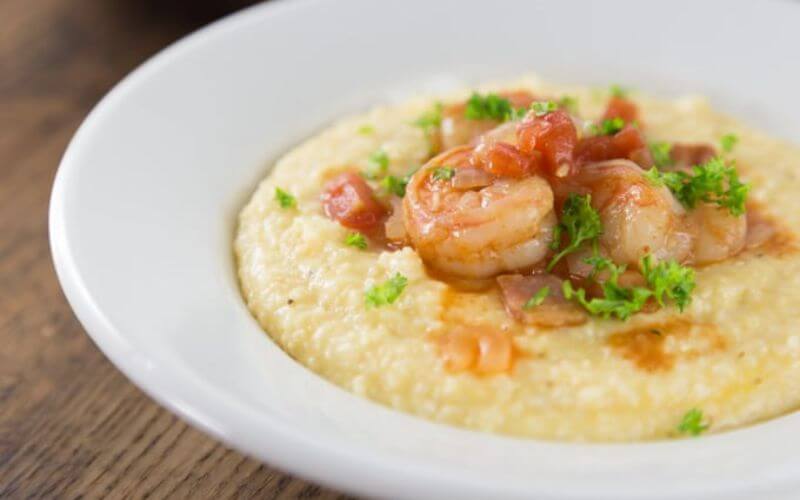 This seafood favorite can be paired with a variety of side dishes to make the ideal wedding plate. Don't miss to add it with rice, pasta, or grits.
29. Spaghetti Squash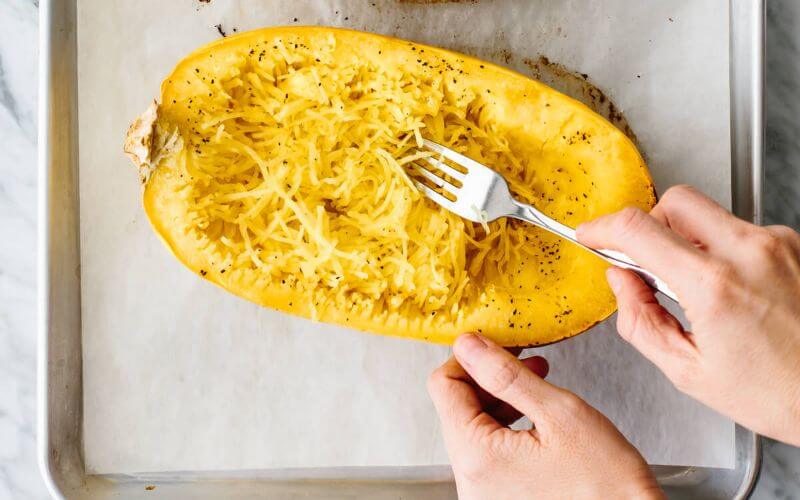 Spaghetti squash, also known as vegetable spaghetti, is a genus of Cucurbita pepo subsp. They come in a variety of shapes, sizes, and colors, and they can be used to make a gluten-free pasta dish for your guests.
30. Steak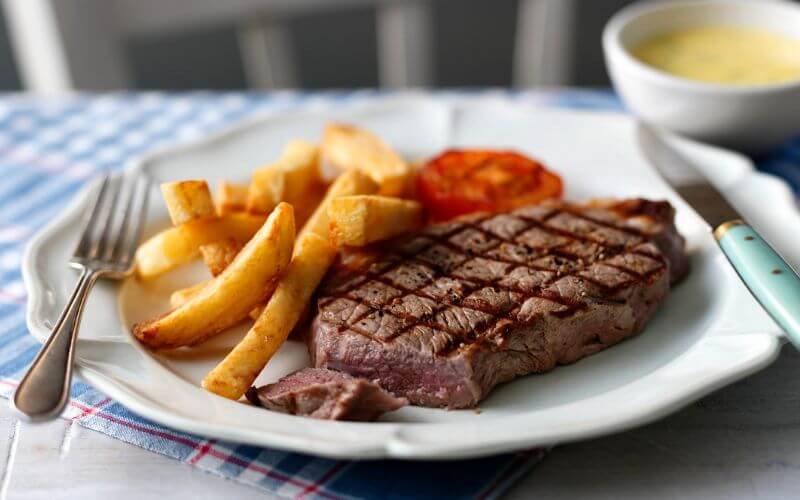 This wedding classic is ideal for a wedding in any season. Talk to your caterer to discuss the various options for selecting the cut.
31. Garlic Rice with Steamed Baby Veggies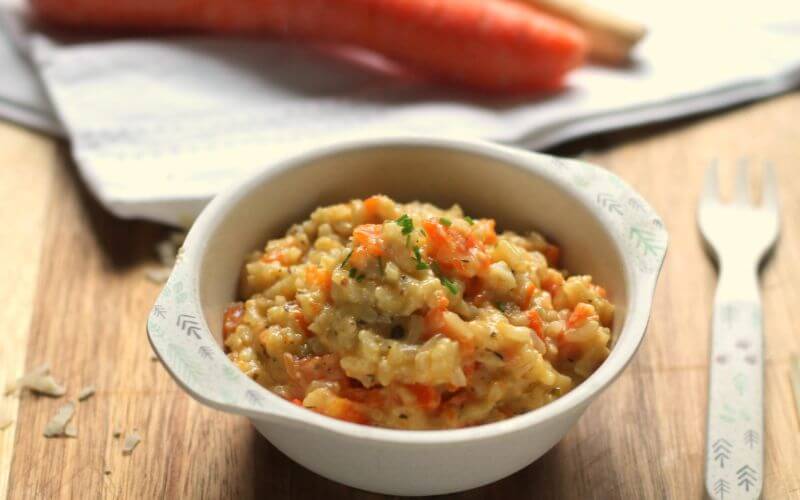 Consider incorporating a Japanese twist into your wedding reception menu. Even the pickiest vegetarian would be impressed by an assortment of tiny vegetables served with garlic-scented rice. And don't miss having kimchee and dashi broth as side dishes.
32. Lobster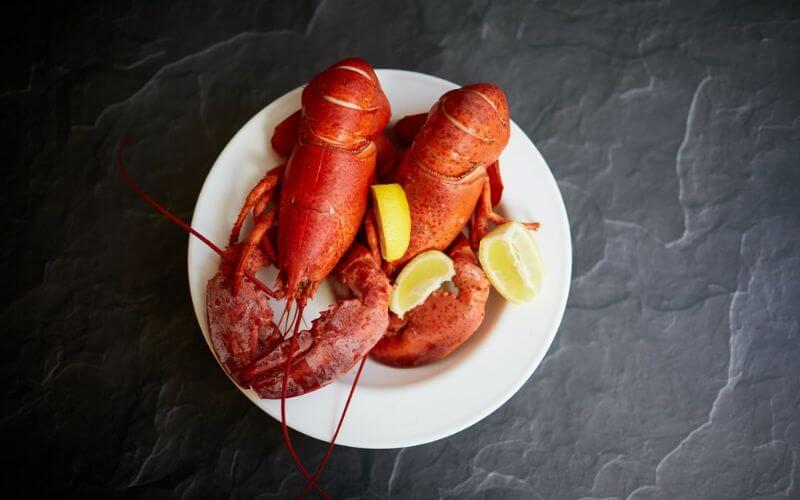 A lobster can be a great option, especially when you want to add a classic twist to your wedding reception menu. Serve the lobster on a bed of risotto or with butter. Remember that not all guests would be able to savor lobster as some may be allergic to shellfish, in such a case, include a second option for them.
33. Braised Lamb with a Garden-Vegetable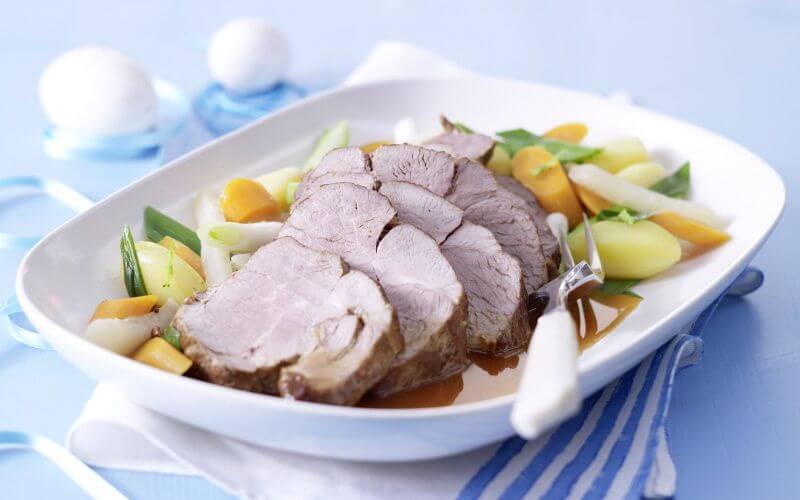 If you are bored of beef and chicken dishes, then incorporate lamb into your feast. Braised lamb with a garden-vegetable medley is sure to impress your guests.
34. Brisket with Mashed Potatoes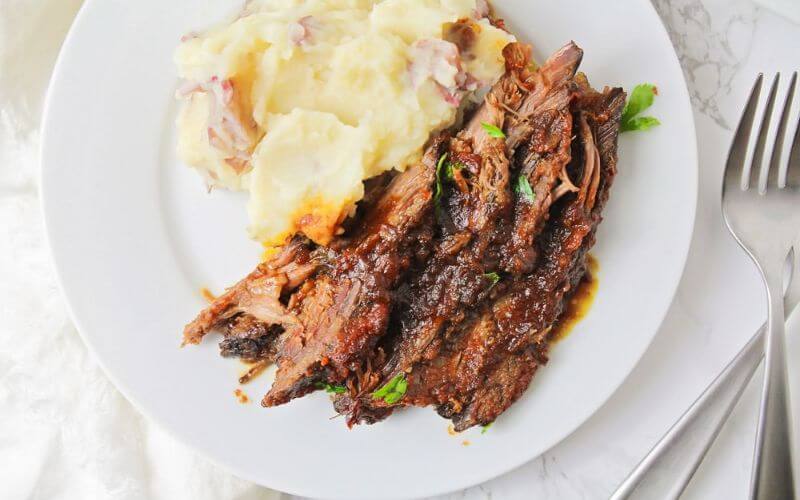 The sweet and savory brisket, accompanied by mashed potatoes, will make an excellent wedding entree. This classic dish would be a hit with your guests at the reception.
35. Eggs Benedict with Smoked Salmon and Dill Hollandaise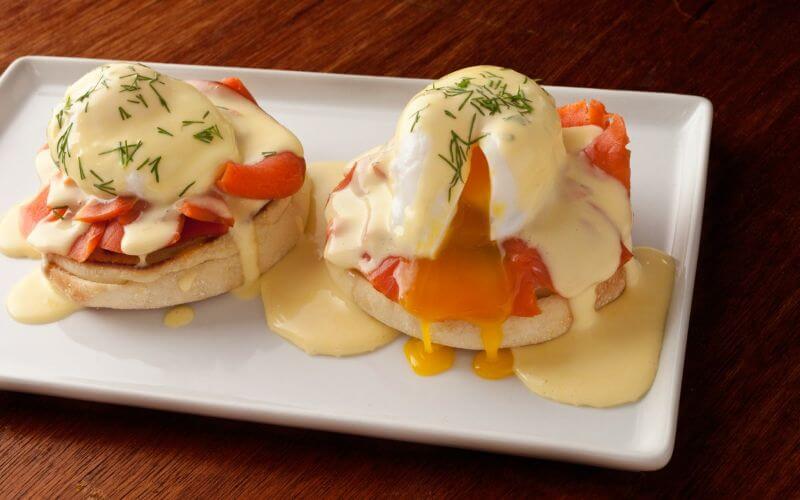 Eggs Benedict with smoked salmon and dill hollandaise is ideal for serving as an entrée at outdoor weddings or receptions during the day. Perfectly poached eggs with lemony hollandaise, creamy cream cheese, spicy red onions, salty capers, and peppery arugula are a wedding reception staple. Your guests would love to savor this insanely delicious dish.

WEDDING DESSERT IDEAS
Traditionally wedding cakes and cupcakes are used as wedding desserts; however, if you want to include some out-of-the-box desserts in your wedding, here are some great ideas.
36. Swiss Pastries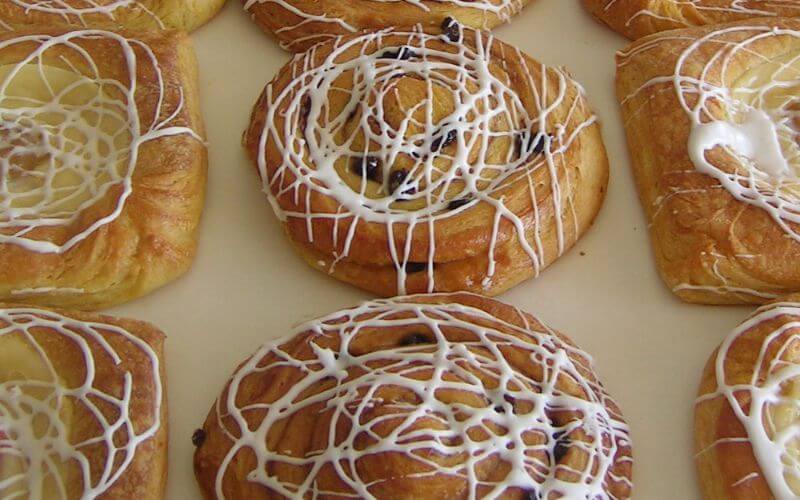 If you want your guests to remember the dessert they had at your party, choose a Swiss pastry. Whether you serve Meitschibei (horseshoe-shaped Bernese pastries filled with sweetened hazelnuts) or light and flaky Spanisch brötli, Swiss delicacies will leave your guests wanting more.
37. Cookies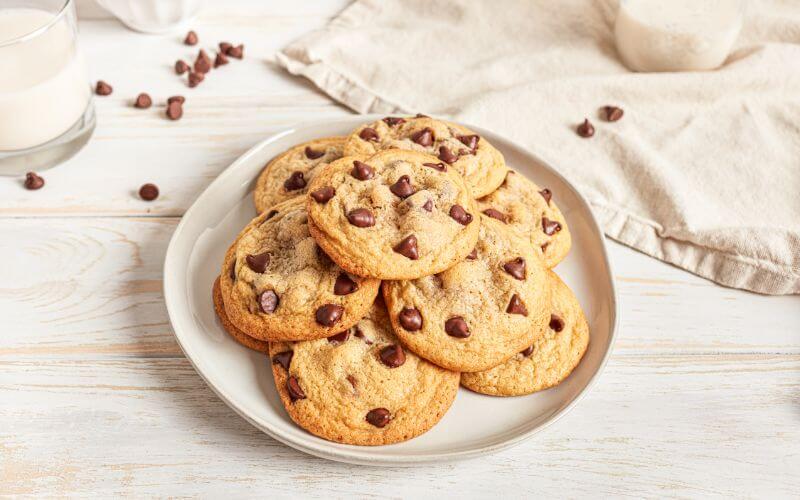 Cookies can be an excellent choice for wedding desserts because they can be tailored to your specific needs. Moreover, they are the budget-friendliest dessert option.
Also Read: Most Popular Cookies For A Wedding Reception
38. Mini Cupcakes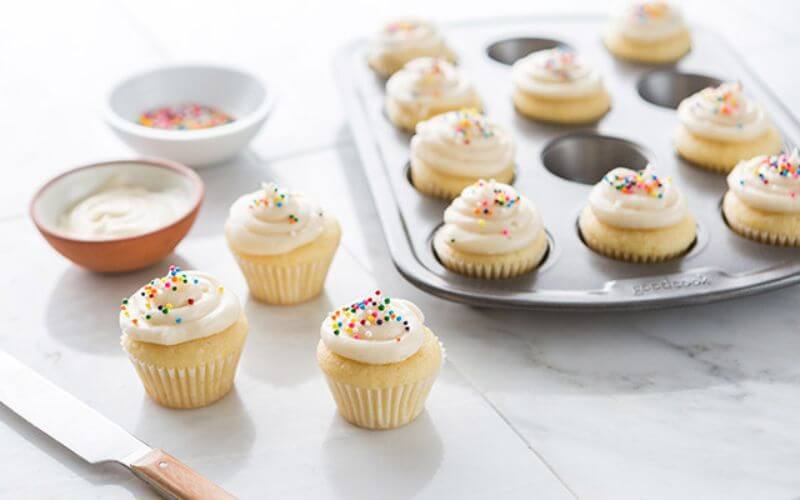 Cupcakes, both regular and mini, are another popular dessert option that you can consider adding to your wedding menu. These desserts have all of the flavors of a traditional wedding cake but come in a portable package making them handy for your guests. Besides, you have a lot of flavor options to choose from.
39. Rhubarb Strawberry and Ricotta Tart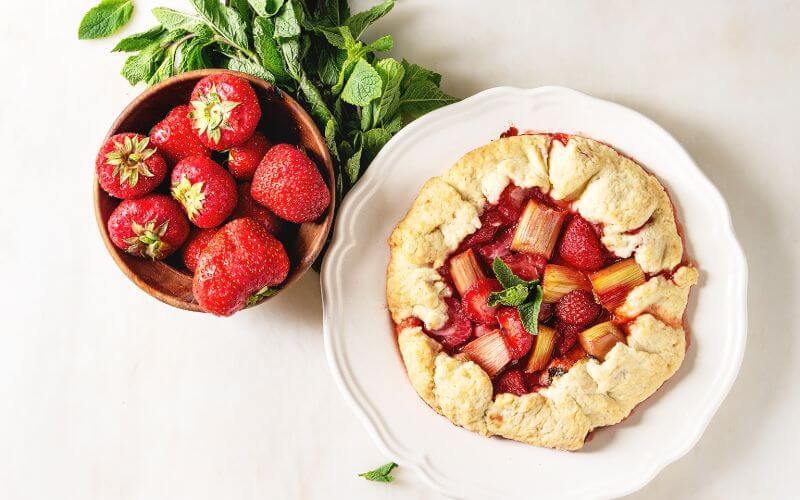 This deliciously creamy Rhubarb Strawberry and Ricotta Tart topped with fresh strawberries are perfect for rounding out a meal. Include them on the menu for your wedding reception, and your guests will remember them for the rest of their lives.
40. Pot de Crémes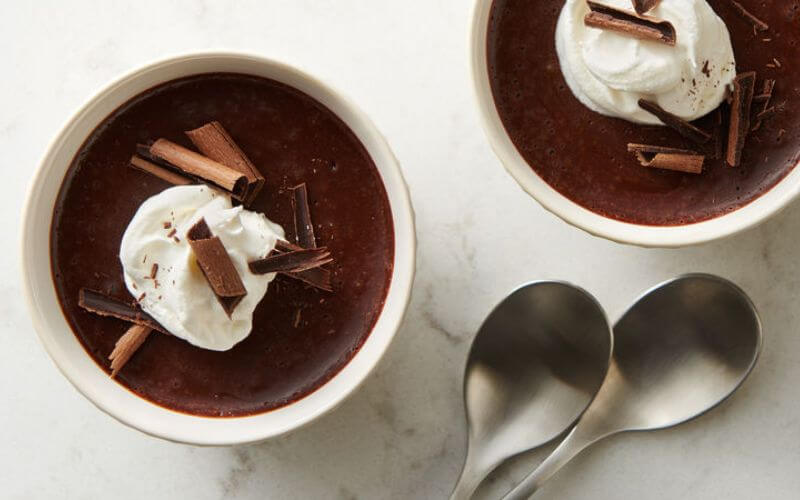 There's a reason why these treats are so popular. They offer a variety of flavors that anybody would enjoy. And the best thing they can be packed in portable pots for easy and adorable serving. Add edible flowers matching your wedding theme.
41. Ice cream sandwiches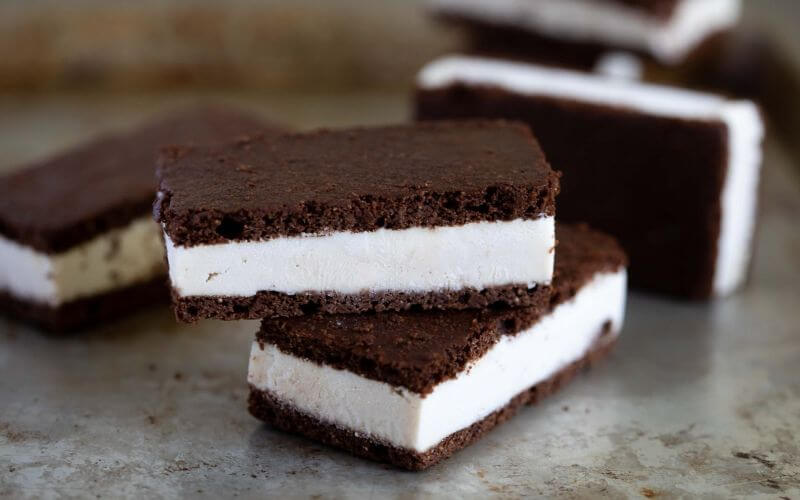 At a hot summer wedding, ice cream sandwiches are a great way to keep your guests cool. This frozen dessert is ideal for infusing a distinct flavor into your wedding reception food menu.
42. Chocolate Amaro Cake with Passion Fruit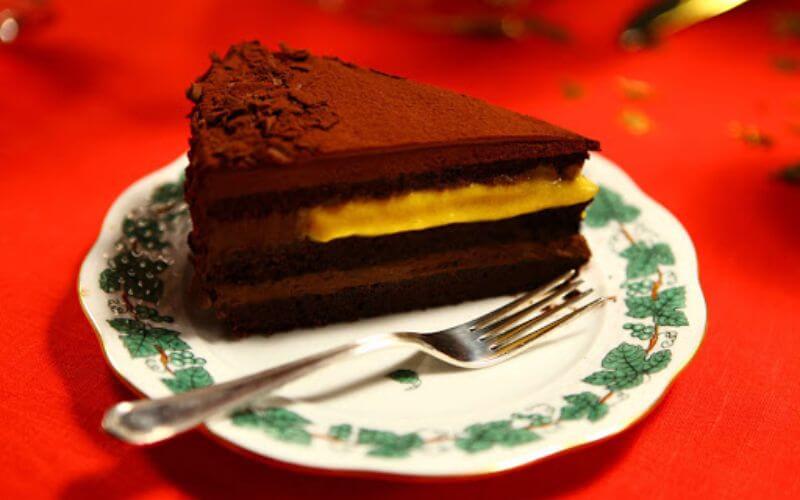 Chocolate cake is unmistakably delicious on its own, but a thick layer of sharp passionfruit curd cuts the heavy richness and balances the sweetness. Make sure you arrange for enough quantity, as one slice won't be enough for your guests.
43. Mini Pies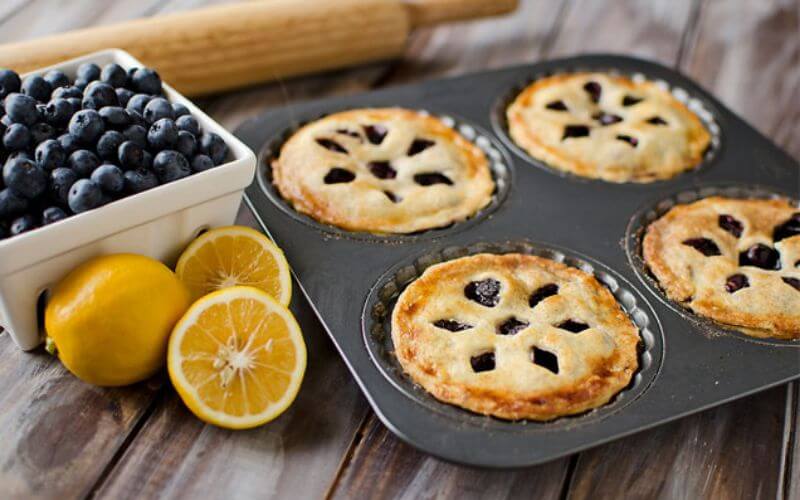 Mini pies are an excellent choice for couples on a budget. These adorable pies are both adorable and delicious.
44. Custard Soufflé Cake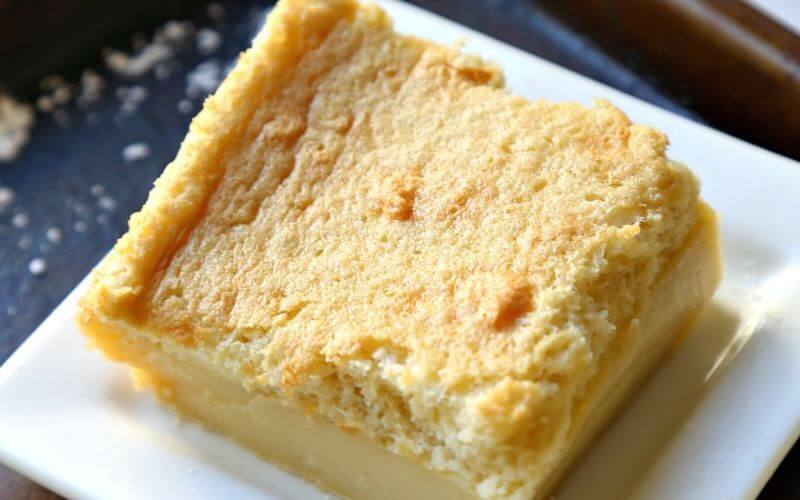 A wedding cake is traditional, but a custard soufflé cake with sugared apricots, black walnuts, and whipped crème fraîche makes an excellent wedding dessert.
45. Mini Cheesecakes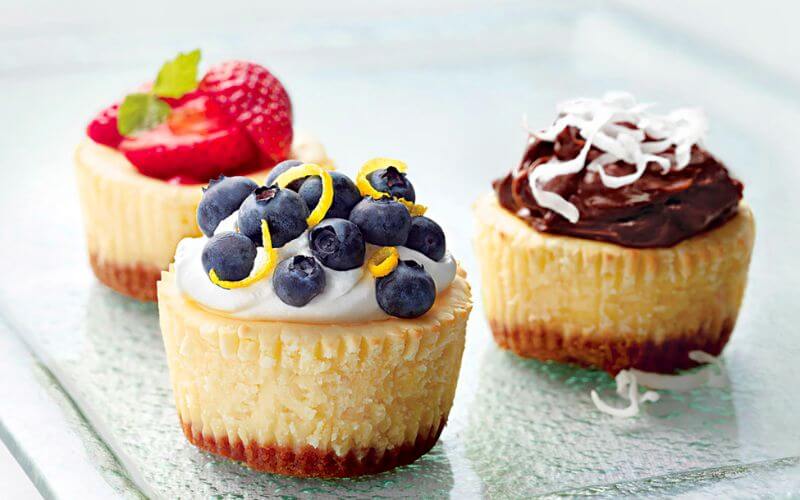 Cheesecakes are another excellent option for budget-conscious couples. The best part is that this bite-sized dessert can be customized to your specifications.
46. Macarons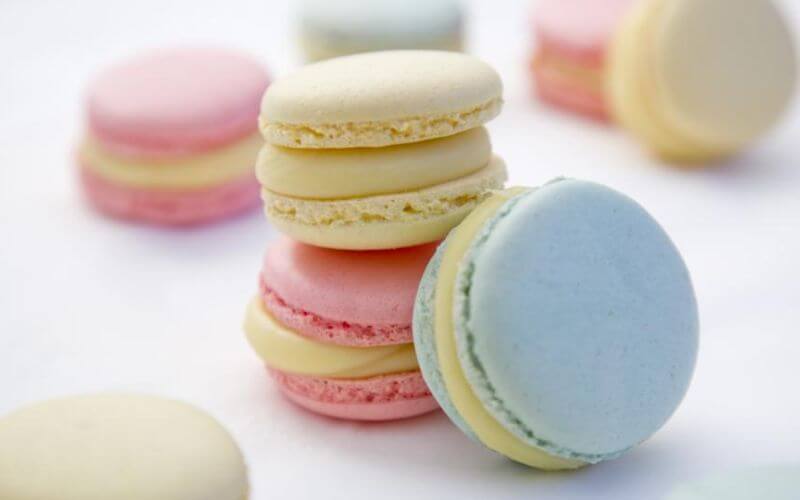 These delectable French treats will add a touch of elegance to your wedding menu. Arrange them in a pleasing pattern to make your macarons look as good as they taste.
47. Strawberry Shortcake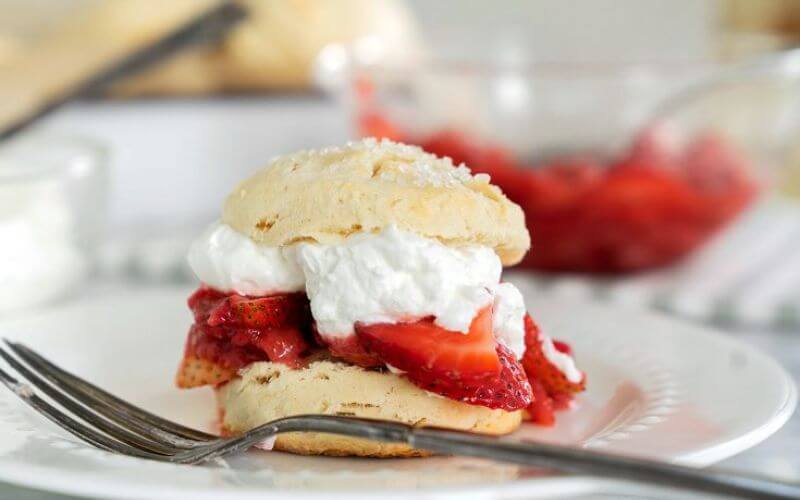 If you want to add a refreshing dessert to your summer wedding, go for strawberry shortcakes—a perfect summertime dessert to serve your guests.

AFTER PARTY SNACK IDEAS
If you plan to extend your wedding reception until the morning, here are some after-party snack ideas to get you started and keep your after-party guests happy all night.
48. French Fries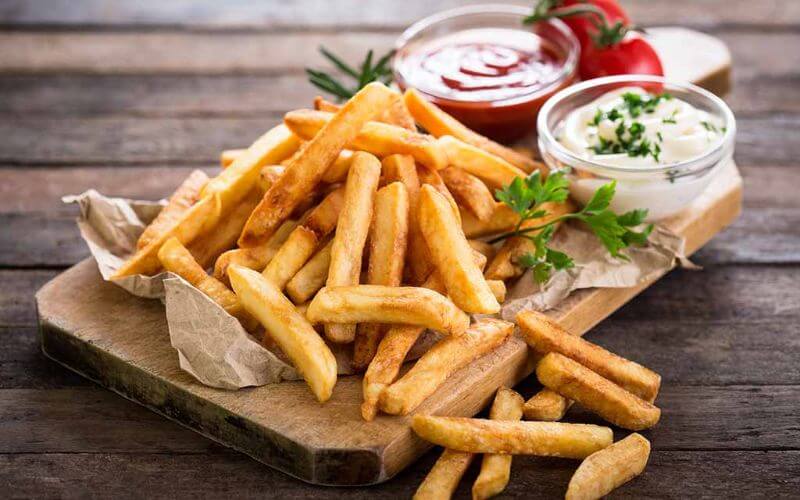 French fries are an excellent choice for your wedding reception. It will keep your guests satisfied for a more extended period.
49. Veggie Roll-ups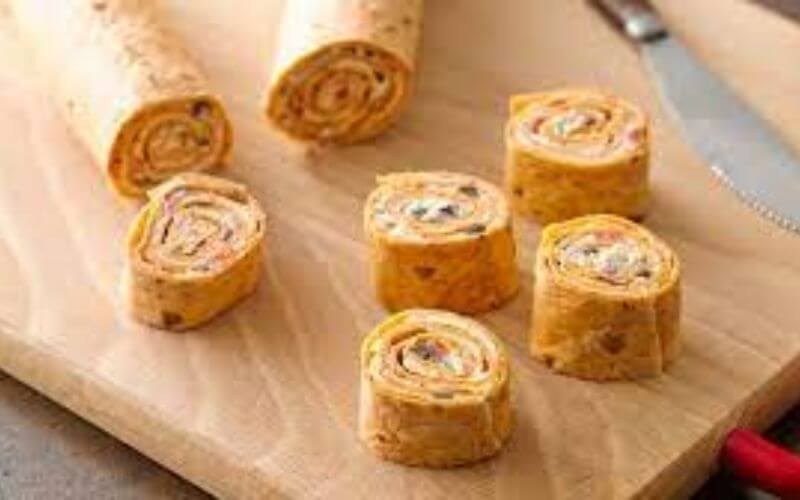 Veggie roll-ups are another excellent after-party option for your wedding reception. They will keep your guests satisfied for a longer period. The best part is that they can be paired with alcohol. Talk to your caterer in advance to make arrangements for the veggie roll-ups.
50. Falafel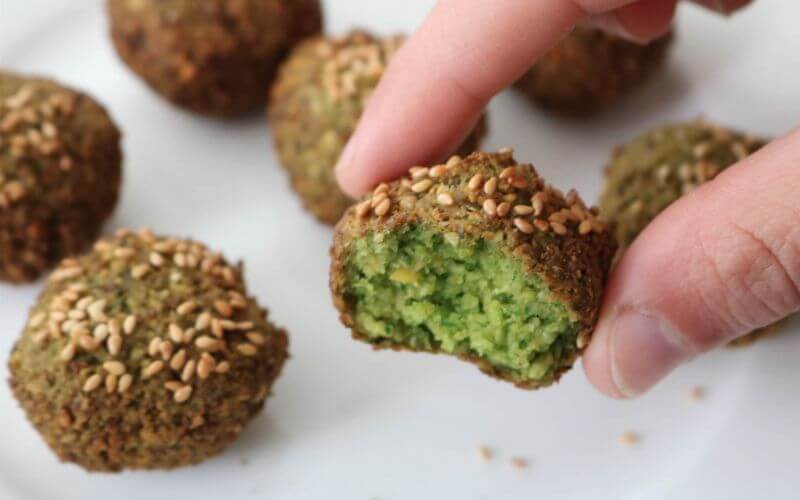 If you're looking for affordable after-party snacks, falafel is one of the best options. You can either speak with your caterer or arrange for a falafel cart for your wedding after-party.
51. Shrimp Gazpacho Shooters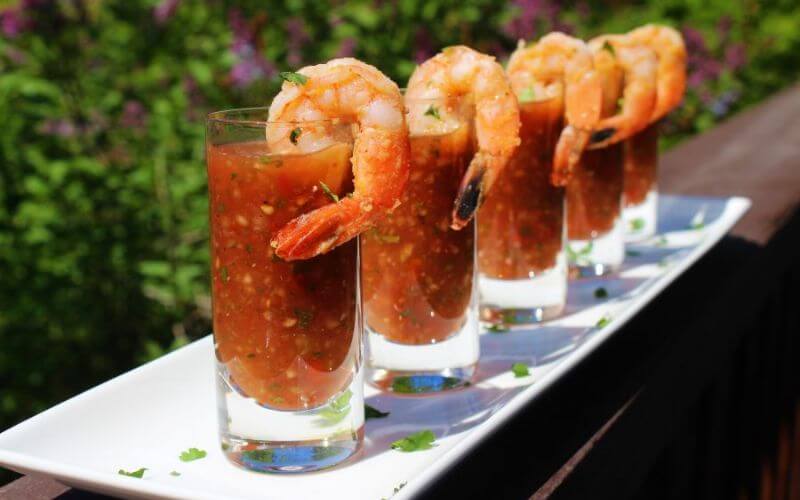 Shrimp gazpacho shooters will liven up your wedding after-party. Your guests will remember the flavor of it for a long time.
52. Pancetta Wrapped Asparagus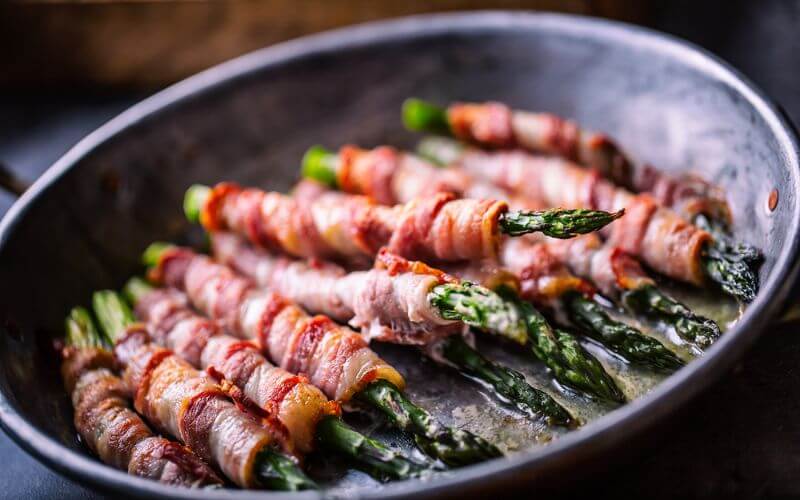 If you want to try something different that your guests will enjoy during the wedding after-party, then pancetta-wrapped asparagus is the perfect option.
53. Mini Grilled Cheese Sandwiches with Tomato Soup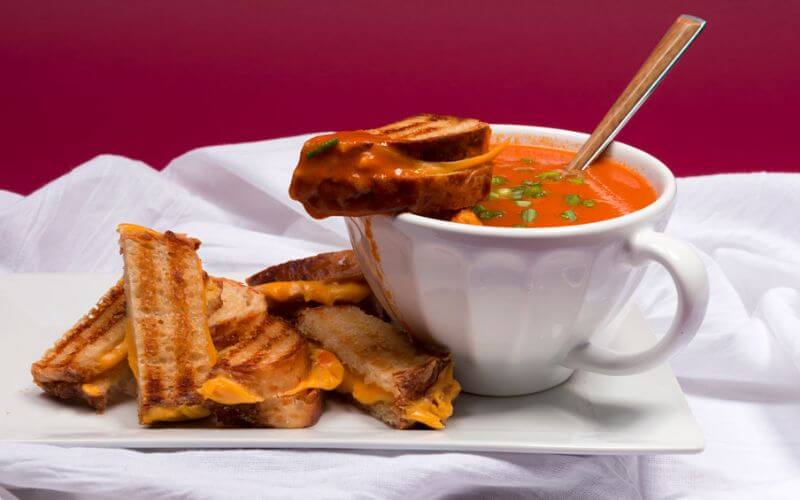 Mini grilled cheese sandwiches with tomato soup are the best option, especially if you don't want to spend too much money on your winter wedding after-party. Tomato soup will keep your guests warm on a cool night, and cheese sandwiches will keep them satisfied for a long time.

Bringing it all together…
So, there you have it: 55+ wedding reception food menu ideas to get you started. Of course, you can tailor your wedding menu to your preferences.
However, it is always a good idea to discuss your food preferences with your caterer ahead of time. As a result, you will have a great wedding food menu and a stress-free wedding preparation.
Happy Wedding… ☺ ☺
Stay Safe!!