Your wedding makeup is an important part of your entire appearance on your wedding day. Believe it or not, how you look at your wedding matters. The process can be challenging, particularly if you plan to DIY wedding makeup.
Yes, you read that right! Many brides choose to apply their wedding makeup. Some brides opt for DIY wedding makeup because of limited financial resources, while others go with this option as they don't like too much makeup. Whatever the reason is, if you have chosen to DIY your wedding makeup, then this is the post for you.
In this post, we shall discuss the DOs, DON'Ts, and some of the best tips for DIY wedding makeup.
So, let's get started…
Table of Contents
Why is Wedding Makeup Important?
A wedding is a once-in-a-lifetime event in one's life, and the bride needs to look her absolute best on her wedding day. Therefore, it is crucial to get the right makeup done on D Day, and that's the reason brides hire the greatest makeup artist for the day.
The skill of the expert artist can complement the bride's inherent attractiveness. They not only leave the bride's complexion looking radiant but also impart a fantastic charisma upon her, which is something the bride really wants on her wedding day.
And if you're planning to DIY wedding makeup, you need to learn the art of applying makeup. Yes, you'll have to learn some techniques and avoid some mistakes to look your best on your special day.
This may sound a bit cumbersome, but with little practice and our list of DO's and DON'Ts, you will be able to accomplish your desired look at your wedding.
So, let's now take a look at the DON'Ts of DIY wedding makeup.

The DON'Ts
1. Don't Spend on Poor Quality Products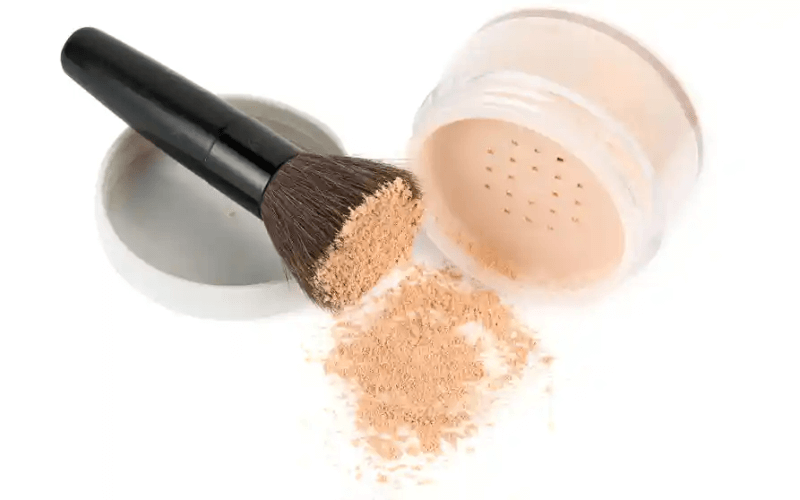 You may not be a makeup enthusiast, but for your wedding, it is crucial to invest in good-quality products. Know that the substandard quality of your makeup will reflect on your appearance and also on your wedding pictures. Hence, it is crucial to avoid this mistake.

2. Don't Apply Makeup on the T-zone
Avoid applying shine to the T-zone, the center of the forehead, and the cheekbones because these areas will look excessively glossy when photographed with a flash.

3. Don't Follow the Trend
Know that wedding trends keep coming and going, but your wedding pictures will remain with you forever. Stay away from trends and direct your energy into appearing like the best version of yourself.

4. Don't Avoid Your Skin Tone
More often than not, brides invest in costly makeup products without even bothering about their skin tones, which is wrong. You should always consider your skin tone while you put in your money on makeup products.

5. Don't Miss To Gather Inspo
No matter how supremely talented you are, gathering inspiration is always recommended. It prepares you for deciding what look you want on your wedding day. Always make the best use of the internet to gather inspiration.

6. Don't Go Overboard With Your Makeup
Some brides literally go overboard with their makeup; this is not the right practice at all. The idea is to look your best, not to look like somebody else. Therefore, choose items that closely match the color of your skin. Moreover, don't overuse your cosmetics.
Let's now see what you shall do to achieve the best look at your wedding. Here we go…

The DO's
1. Do Invest in the Good-quality Makeup Products
Wedding makeup should be long-lasting as wedding proceedings, and rituals take time. You need to look the same throughout the event. Hence, it is crucial to invest in high-quality, waterproof, smudge-proof makeup products. Good-quality products will hold up throughout the day and will help you look stunning all day long.

2. Do Watch Videos on YouTube for Inspiration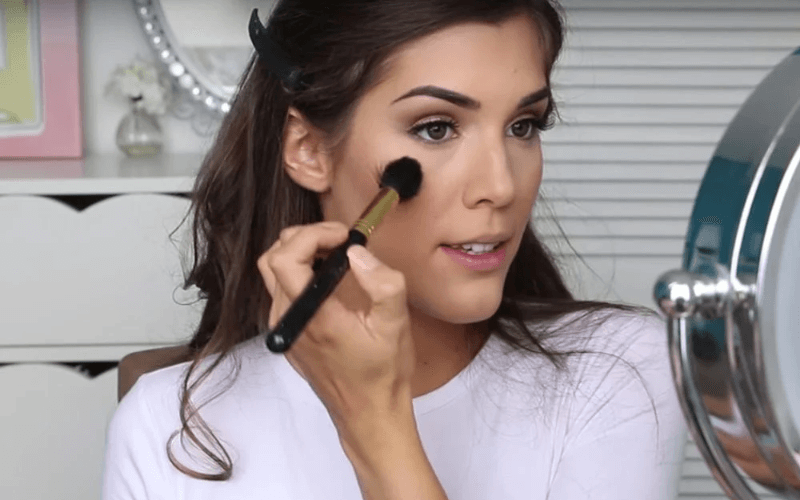 Watching tutorials on YouTube uploaded by well-known makeup artists is a good place to begin if you have no idea how to begin creating the look you want to achieve with your makeup.

3. Do Perform Trial Run Prior to D Day
You must have heard of the adage "practice makes the man perfect." This is apt in the case of DIY wedding makeup as well. As said earlier, your wedding is a once-in-a-lifetime event, and you cannot think of applying wedding makeup on the D day without any prior practice.
Even if you're well-versed with makeup techniques, it is recommended to perform trial runs. Perform not just one but two or even three trials prior to the D Day. It is so simple to put on and take off makeup; you can always spend some time practicing the tricks.

4. Do Take Good Care of Your Skin
If you have dull skin, no matter how expensive your makeup is, you won't be able to achieve the desired look. So, the point is that you need to take good care of your skin ahead of your special day. Start your skincare routine very well on time to achieve a beautiful look on the D day.

5. Do Take Healthy Diet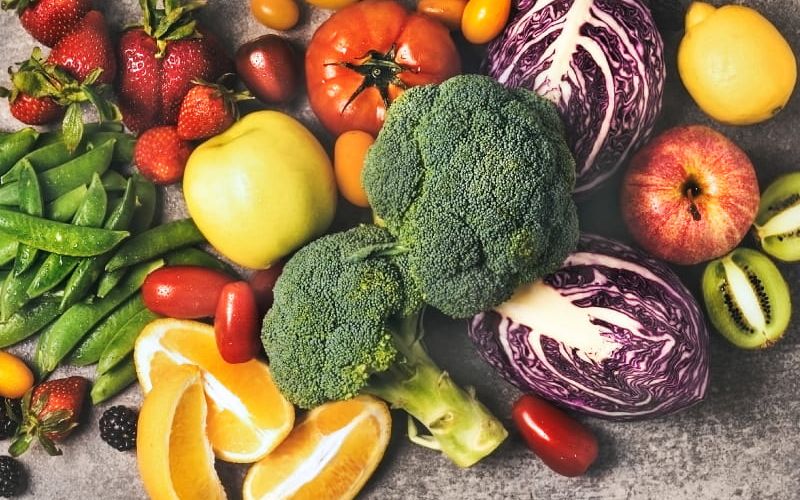 Your skin reflects your health. If you're healthy, your skin will be healthy. Understand that your health and skin are connected. So, if you eat more junk food, packaged food, alcohol, aerated drinks, etc., you're likely to have dull skin. On the other hand, if you take a healthy diet, your skin will be smooth and flawless. Good skin makes it easy to apply makeup and get the desired look.

6. Do Practice Yoga and Meditation
Yoga and meditation are the best ways to get the most beautiful skin. Practicing yoga and meditation on a regular basis will help you have youthful skin. And trust that getting a fantastic bridal look becomes a breeze with flawless skin.
It's now time for the DIY wedding makeup tips.

DIY Wedding Makeup Tips
1. Choose the Right Base
The selection of the base should be your first step. Make sure to spend on the right quality base for your skin. If you buy some cheap product, you may end up having pimples or other skin issues.

2. Choose a Foundation That Is Not Too Heavy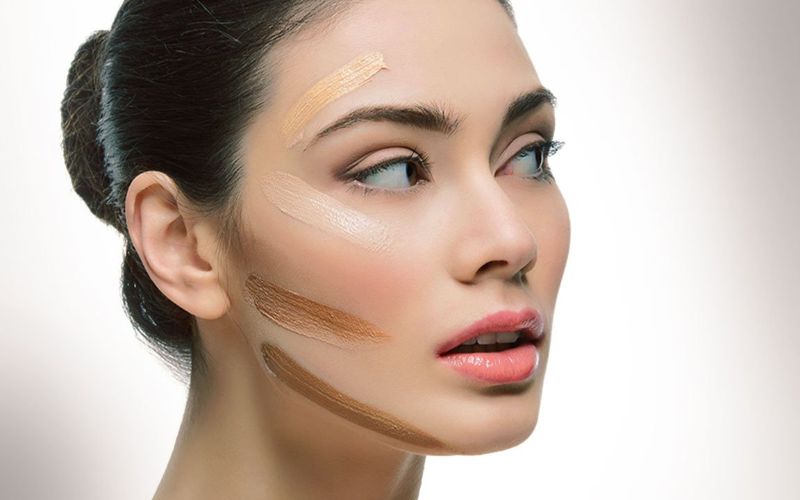 You want the base of your makeup to appear as natural as possible on your skin, both up close and far away. This element of the equation is arguably the most important. In addition, you will need to ensure that you use the correct color match and that none of your images have flash.

3. Buy Lightweight Makeup Products
On the day of the event, select skincare products that are lightweight, moisturizing, and illuminating. These will create the perfect canvas for your makeup and will also help to have a long-lasting look.

4. Focus, Focus, Focus
When it comes to your DIY wedding makeup, you should keep things basic and focus on highlighting the qualities that you admire most about yourself.

5. Use the Appropriate SPF
Know that SPF can affect how your wedding images come out, especially when you're getting married in the summers. In the weeks preceding up to your wedding, it is important to try out a variety of sunscreens. Doing so will assist you to choose the right SPF for your summer wedding.

6. Take the Weather Condition into Account
Make sure to take the weather condition into account while you buy your makeup products. Buy cosmetics according to the weather conditions.
You won't be able to get away with wearing as much makeup if the ceremony is going to last a long time and it's going to be held outside in the middle of summer; it's going to melt off. However, if the ceremony is going to be held inside during the winter, you'll be able to get away with wearing more makeup. In either case, you should have a primer on hand.

7. Experiment with Different Tones and Styles
When applying makeup, you must consider the tones you want to use and the look you want to accomplish. Ask yourself:
Do you want something grand and spectacular look like the glam?
Or would you want a look that is more earthy, sun-kissed, and dewy?
Or do you want golden bronze tones or a smokey eye with a more bluish cast?
Whatever you want, experiment with it prior to your wedding so that you know what exactly you want for the D day.

8. Be Consistent
Make sure to apply the same amount of bronzer to your face, neck and shoulders have the same amount of bronzer. Also, don't miss blending it together really thoroughly.
If you intend to apply a spray tan on the day of the event, you should make sure that you have already experimented with the product and that you use a foundation that is compatible with the color of your tanned skin.

9. Use the Right Techniques
To make your skin appear brighter, try using a color corrector or concealer that is a shade or two lighter. Use a shade of white for those with fair skin, a shade of bone for people with medium complexions, and a shade of banana or taupe for people with dark skin.

10. Be careful not to apply too much lipstick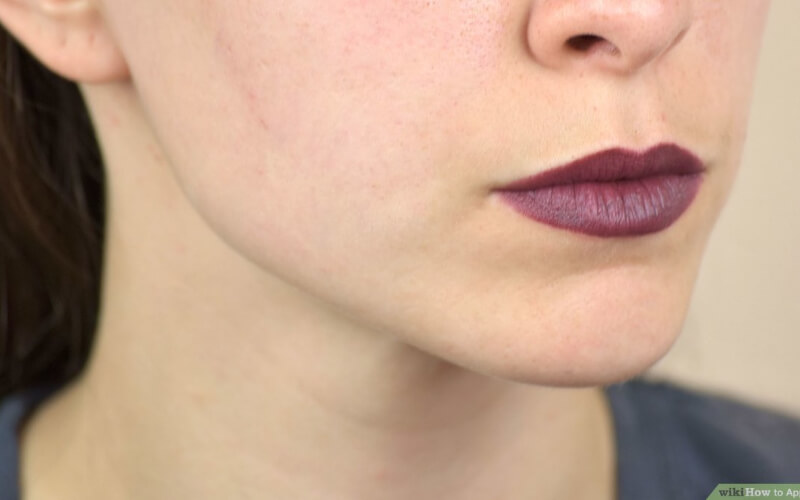 Lipsticks with a glossy finish or a creamy texture will transfer onto your partner as well as the champagne flute.
Take some red lipstick, and then use your finger to tap and buff the colour onto your lips. This will give you a color that will last on your lips for a longer period of time. Also, you can use a powder to secure the lipstick in place and then apply a primer to make it stay in place for a long.

11. Use Gel or Pencil for Eye Brows
When it comes to filling in your brows, experts suggest using either gel or pencil. A pencil can provide depth and shade for a more manicured brow look, while a tinted gel will help to contour and groom the brows.
How much filler to use in the eyebrows is a matter of personal preference; choose a method you think will last.

12. Use Eyelash Curler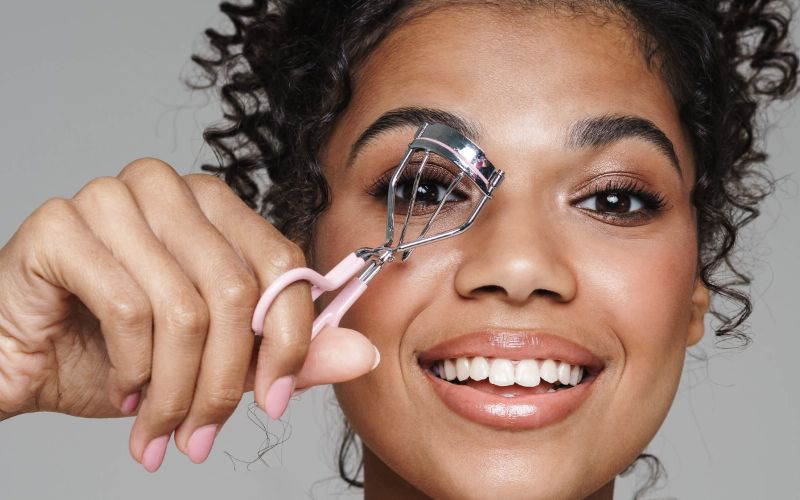 Experts suggest using eyelash curlers to have the most stunning eyes on D Day. Also, make sure to use an eyelash curler before applying mascara.
Apply a gel-based, water-resistant mascara on top of the initial layer first. For standout lashes, you should apply a cream (non-waterproof) mascara. And apply a coat of waterproof mascara as a finishing touch.

13. Practice with Fake Eyelashes
If you're planning to wear fake eyelashes, we recommend practicing with them in advance. If you have never worn them before but are considering wearing them on your special day, the best way to break them in is to do so on a night out or perhaps at your bachelorette party.

14. Practice Applying Eye Makeup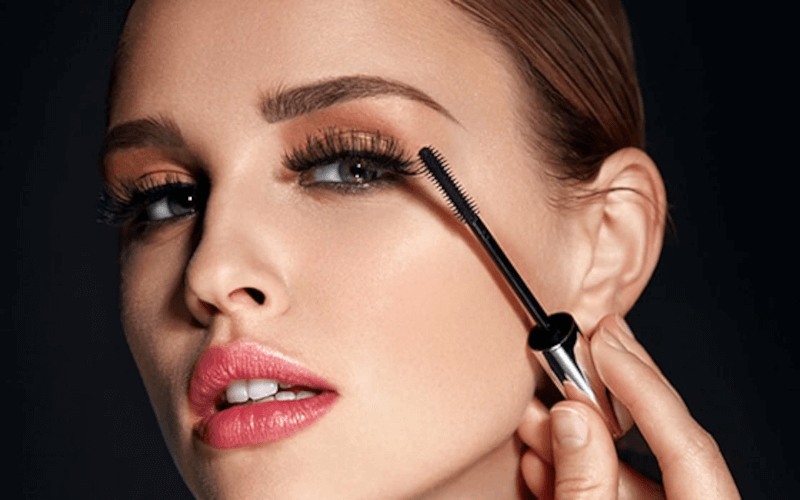 Eye makeup can either make it or break it. Hence, it is crucial to practice your eye makeup quite often. Keep your eyes open so that you can apply your eye shadow and mascara to an open eye. Otherwise, you'll get a tear line, which will run down into your blusher and foundation, making it more difficult to blend away.
If you want your eyes to appear bigger, draw a line just outside the waterline, then apply shimmer to the outer corners of your eyes to make that area look brighter.

15. Rub Away Extra Shadow
Rub away any shadow that could have dropped before putting your corrector and concealer under your eyes.

16. Put Your Makeup Before Putting on Your Wedding Gown
Put on your cosmetics before putting on your wedding gown. Eye shadow has a tendency to flake off, and lipstick can sometimes transfer to your hands, which can ruin your wedding gown. It goes without saying that you shouldn't touch your gown when applying makeup in order to avoid smudging your makeup or getting any color on them. You should try to finish applying your cosmetics at least half an hour before wearing your wedding gown.

17. Rehearse Your Look Many Times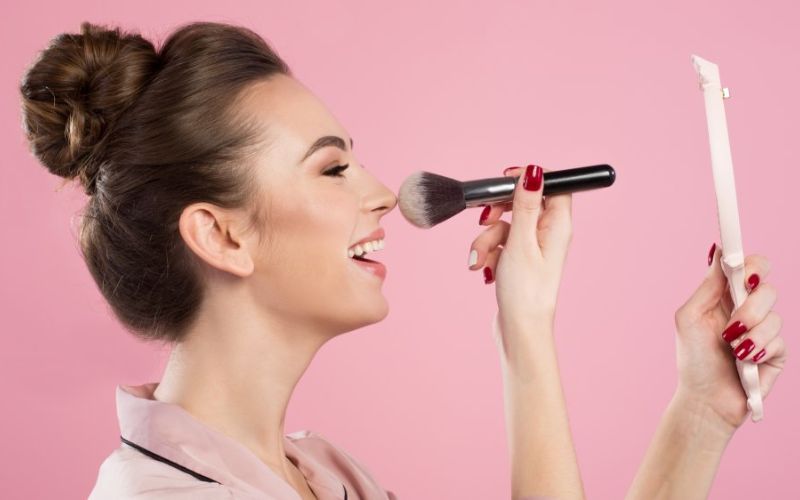 You should rehearse your look for your wedding day a few times, wear it out for a night out or your bachelorette party. Also, don't miss taking a lot of shots both indoors and outside, with and without the flash.

18. Do It In Steps
Start with your usual routine of cleansing, toning, and moisturizing. Allow the cream to fully absorb into your skin before continuing. Your eye makeup should be the first thing you do, followed by your complexion, and then your lips should be the last thing you do.

19. Choose A Quiet Place for DIY Wedding Makeup
Don't apply your wedding makeup in a crowded place; instead, choose a quiet place to do it. Consider removing everyone from the room except for one person, such as your maid of honor. The idea is to keep the room quiet to apply makeup peacefully without any disturbance.

20. Choose the Right Foundation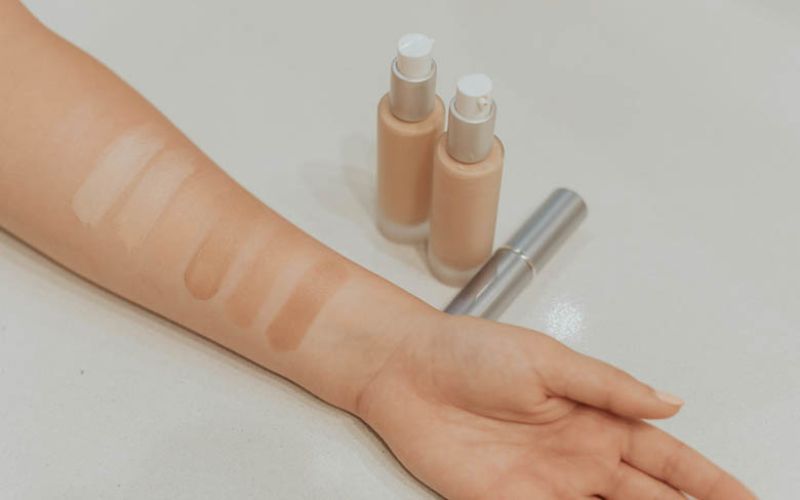 When purchasing a foundation, it is vital to have the product color-matched and tried on at the store. Take a picture of yourself in a variety of lighting conditions (inside, outside, etc.) prior to making a purchase of foundation so that you can evaluate how well it responds to the camera and how it appears in various environments.

21. Make Use of a Primer
If you want your makeup to look fresh well into the wee hours of the morning after your wedding, you should absolutely include a high-quality primer in your wedding day beauty kit. Primers serve to even out the appearance of the skin and make it possible for makeup to last longer.

22. Buy Waterproof Eye Makeup
During your wedding, the prospect of leaving your loved ones can make you emotional at any time, and the last thing you want is for your eye liner and mascara to stream down your face as you cry. Therefore, the best course of action is to make an investment in eye makeup products that are waterproof if you want your makeup to remain intact even after crying.

23. Keep Your Makeup Pouch Handy
It is essential to keep a small makeup kit prepared in advance so as to give touchups as and when needed. Keep your lipstick, pressed powder, blusher, etc., to reapply them whenever necessary. Also, have some blotting papers in your bag in case there is any shine left over.

24. Buy Concealer
Many brides simply miss to buy concealer, which is one of the most important makeup product. Know the power of concealer. A good concealer can help remove any flaw. Make sure to buy the right concealer for your skin tone. Never use a concealer that is one to two shades lighter than your natural skin tone because doing so will make your face look muddy or grey.

25. Buy Blotting Paper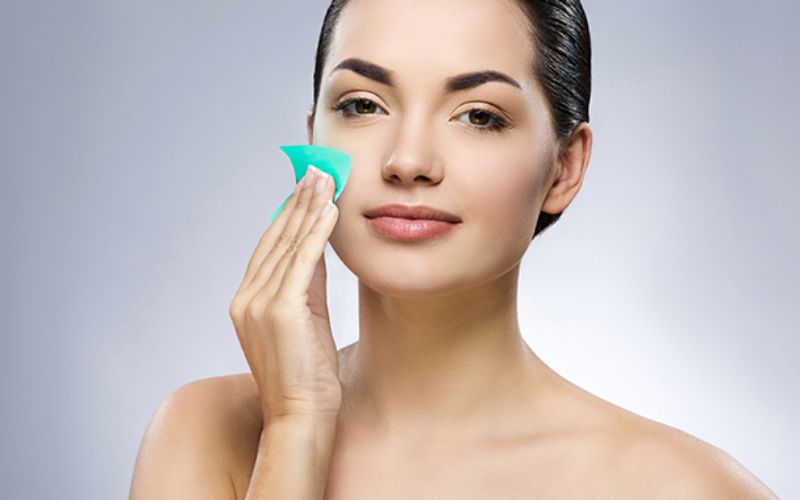 If you have oily skin that tends to grow extremely shiny throughout the day, have some blotting papers stacked in your kit. They work in a flash to absorb grease, ensuring that you are always camera-ready.
Also, they can be used to prevent your makeup from slipping off, as they help absorb any moisture left behind.

26. Blenders for Blending
Trust that blenders are easy to use and balance your makeup. If you haven't ever used makeup brushes, the blender can be a perfect alternative to balance out your makeup.

27. Give Yourself Time
You should begin practicing your wedding day makeup at least a few weeks, if not months, before your big day. This way, you can figure out what you like and don't like about your look and change it as necessary.

28. Stay Positive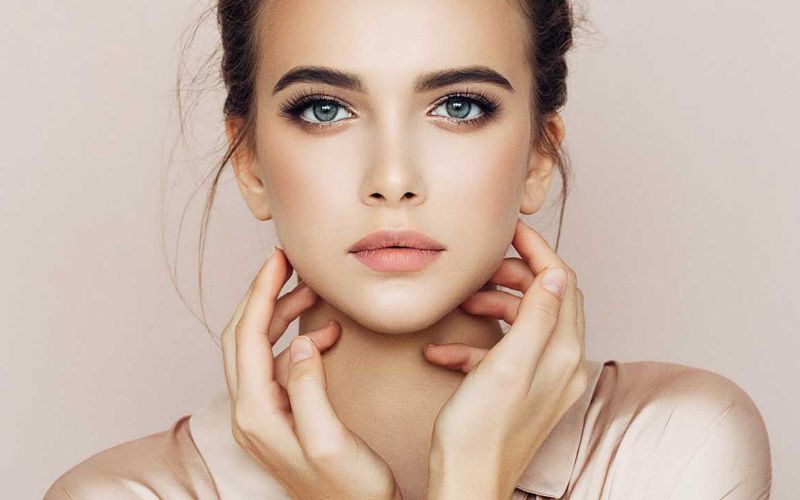 Last but not least, be positive and calm. DIY wedding makeup may seem cumbersome at the outset. But with a little practice and a positive mindset, you can easily achieve your desired look.

What do Professionals Suggest?
Here is what professionals suggest to have flawless DIY wedding makeup:
Begin pampering and prepping the skin early with a lightweight, hydrating moisturizer.
Blend your foundation, concealer, and powder to get a smooth finish, which will appear fantastic in both images and in person.
Use a big brush to apply the powder to the surface.
The next step is to apply some blush to your cheeks and blend it out with a makeup sponge or blender.
After that, you should put on some lipstick.
Powder your lips, then apply a lip pencil in the desired shade, blot, and powder them once more before applying another layer of lipstick.
Brush your brows. Apply a shimmering cream to the brow bone, the outer corners of your eyes, and the area directly above and below your lashes.
Apply a dark brown or black pencil down the lash line.
Wrapping it up…
So, that's all for now! With this, we conclude our DIY wedding makeup post. Take advantage of these wedding cosmetic tips to get your desired look.
Thanks for reading!