Well, gone are the days when brides with her friends preferred to go to some fancy club for their bachelorette party, which I believe is not the perfect idea to celebrate the big night before the wedding. Now is the time to do something unique, something exclusive to celebrate your big night. Trust you me, there are many different ways the bride with her best friends can celebrate her bachelorette "the last night being single."
Of course, your bachelorette party should be special; exactly the way the bride has always dreamt of—after all it's her party! Yeah, your buddy is getting hitched. It's absolutely on you to throw the greatest bachelorette party of all time for her. Bachelorette party is your moment! This is the only point where the maid of honor can show what show-stopping, party-rocking skills she possesses and also how the bond she shares with the bride. She has been tasked a maid of honor duty, which is big itself. It simply means that the bride has all her trust on you, so she believes that you are the right person to be a maid of honor. Think of something that the bride will enjoy and remember, not what you or your other friends want. Just plan a bachelorette party keeping the bride's choice, preferences, and requirements in mind, without having to do anything dumb/illegal/injurious.
If you are also looking for the tips and ideas to make your bachelorette party unique, please read this article till the end.
Here are the tips for throwing an outstanding bachelorette party:
1. Know your bride
First things first, for an outstanding bachelorette party it is crucial to know the kind of person your bride is. Bachelorette party is for the bride, it is her important moment, and she definitely needs to feel special. For that it is essential that you know her likings, priorities and choices, accordingly you can prepare for her bachelorette party. If you will plan something taking into consideration your own choices or bridesmaid choices then the whole party would be ruined. Plan to make your bride feel special and make her bachelorette a memorable one.
2. Take the budget into consideration
Another important point to consider is the budget of the bachelorette party. You need to decide the budget before planning anything that will help you plan the party accordingly. Say if the budget is low, surely you would want to plan the party in the town, but if there is no constraint you can even plan a party outside town. I mean destination bachelor party to your bride's favorite place.
3. Choose a creative party theme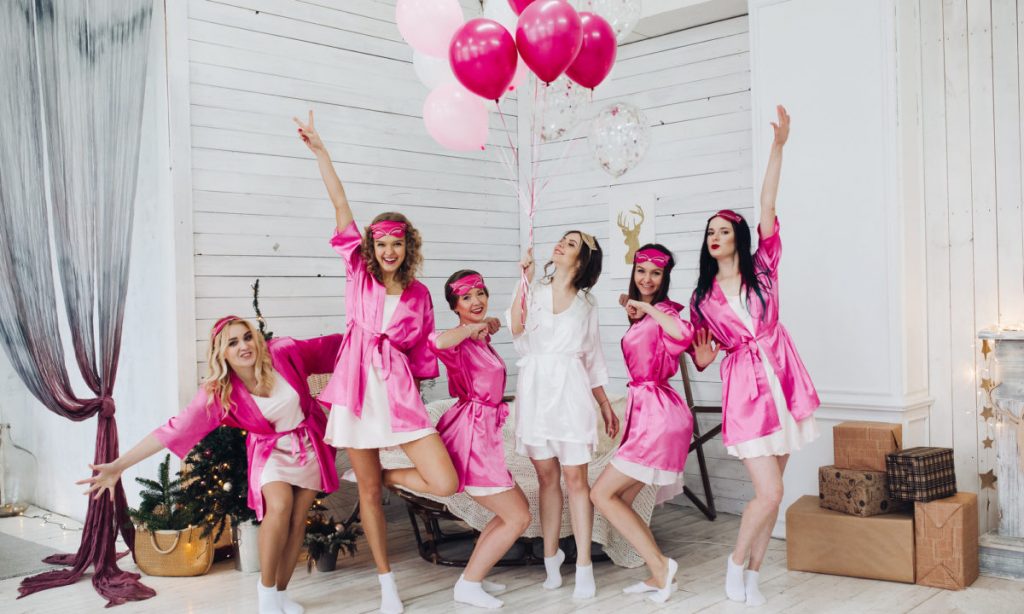 Where ever you throw a bachelorette, make sure you plan some creative party theme that she will enjoy. Just think something out of the box, not like a typical bachelorette party where everyone wears black and sips their drinks and leave. Go with some creative theme, matching to your bride's choice etc.
4. Consider the bride's interests
As, this bachelorette is for the bride, hence it is important that you consider her interests. Throw her a party which she can enjoy thoroughly, de-stress herself especially after months of wedding planning. Let her have a relaxing time with her besties.
5. Don't miss to send invite to all her friends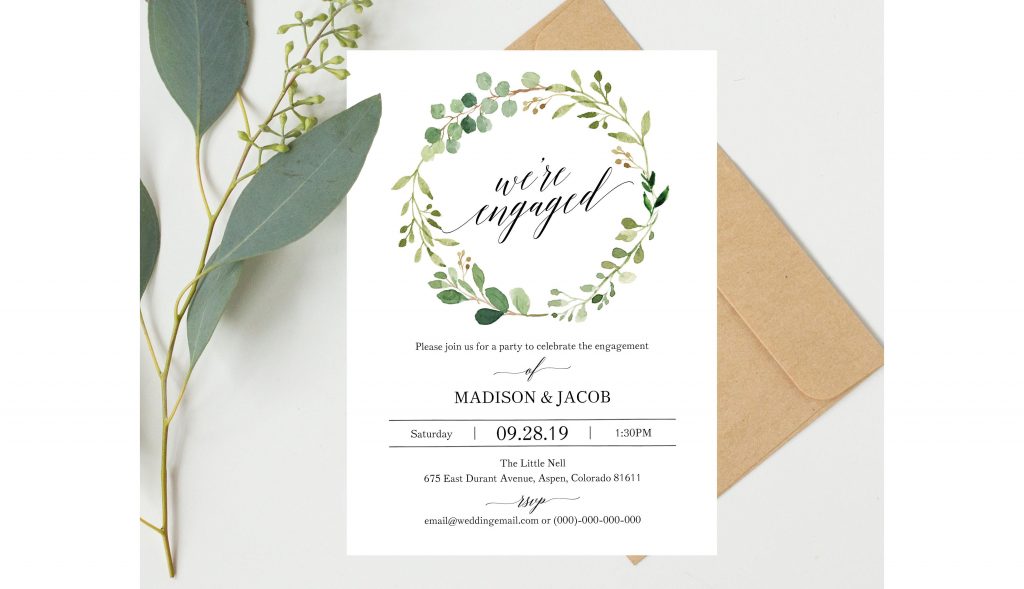 While you send invite make sure you ask the bride-to-be for a bachelorette guest list. It is crucial that she has everyone she wanted to celebrate her bachelorette party with, or people she feels comfortable 'letting loose' with. It is her party, hence it becomes imperative that she is surrounded by people she wants there. So, prepare the guest list in accordance with her choice of people.
6. Do bookings beforehand
If you are planning for a destination bachelorette party, or the party in the town itself. You will need to make bookings in advance. Don't wait for the last minute bookings, it's not you only planning for a bachelorette there will be many like you. Also, booking well in advance can help you save money on plane tickets and accommodation. You can splurge into other things with the saved money.
7. Do proper research
When you plan for a bachelorette whether in town or outside town, make sure you do proper research about the place, before you make your payments and all.
8. Streamline communication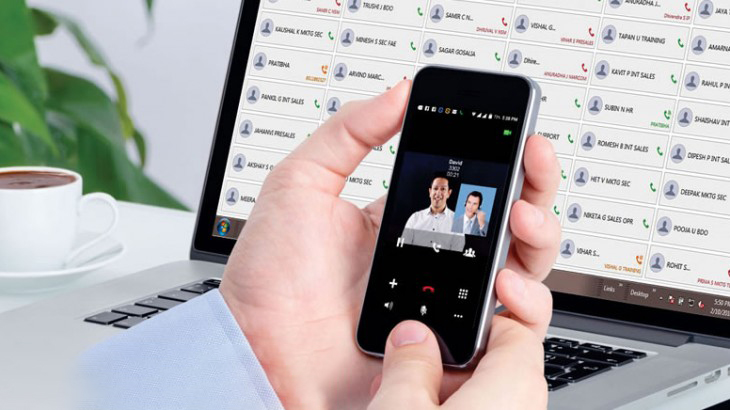 Keep all the bridesmaid in loop, let them also know what you are planning. Email the bridesmaids all the options, work as a group to streamline things.
9. Ask for suggestions
If you are not able to finalize or decide anything ask for advice and suggestions from other members of the group (bridesmaid). There is no harm in enlisting help. Also, be patient while you plan a trip with multiple, busy women. Keep things simple for yourself, bride, and everyone in the group.
10. Send printed invites

Yes, you very much have the privilege to send an email invite to all the attendees, but sending a printed one will have greater impact. Yeah, you can DIY an invite which is creative, unique, and has elements reflecting the bride's personality. Even the bride will admire you for the same.
11. Send a detailed itinerary
Since you being a maid of honor taking care of bachelorette party, make sure you create an itinerary and send it across each one. So that all the attendees know where to be and when to be there, especially when you are planning a destination bachelorette party. Itinerary should have all the details for the entire weekend. For instance: Night one, lingerie or fancy dress masquerade party; day two, pool party; day three, brunch etc. All the girls will love to know everything in detail about the party, including what to wear to each event!! Also, this will help girls feel more comfortable spending money, as they will know exactly what they are paying for.
12. Take printouts of all the confirmations
It is crucial that you take print out all of your confirmation numbers and keep them along with you in case of any unexpected mix-ups.
13. Prefer wearing special outfits to stand out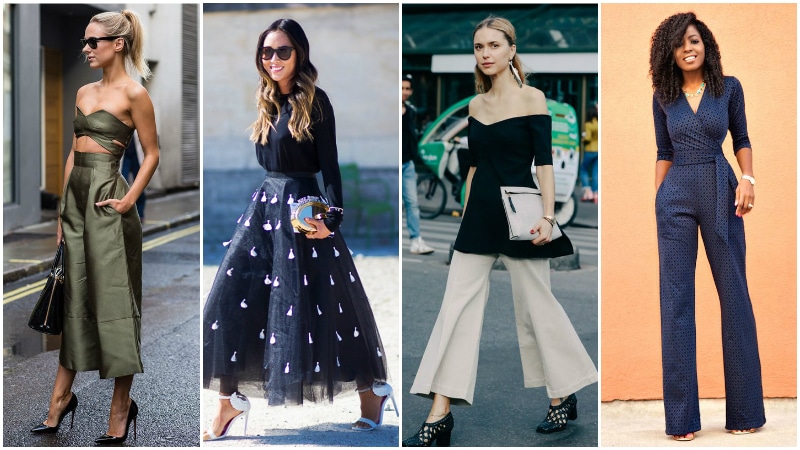 You don't need to have those typical outfits in this bachelorette party too. Give your bachelorette a newness, and some uniqueness. You can consider wearing some special outfits, like the bride can wear something in green or blue or any color of her choice, while all the bridesmaid can wear white or black. Basically the idea is to stand out. So, plan accordingly.
14. You can use props
Using props is another idea to stand out. Extras always make things interesting! You can buy sash, stylish headbands, eye glass etc. to have an extra touch in the party.
15. Decorate the place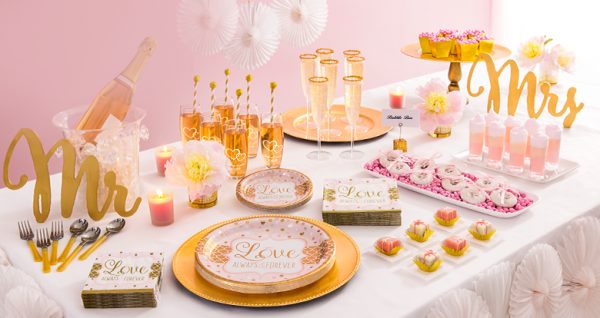 Pay attention to every detail in the party. Don't leave any stone unturned to make it the best ever bachelorette party. You don't have to buy everything, you can DIY decoration stuff, and make beautiful decors. It is very easy, for getting creative ideas you can refer Pinterest. Try to make bachelorette special event and come with creative ideas to make the party different from all others. You can take help from other group members. All you have to do is to keep with the theme and go crazy.
16. Incorporate games
Incorporating games in the bachelorette party will make it interesting and will add to the fun part. Fun is an essential part of any party, and bridal bachelorette is one. You can incorporate any game, even you can design some funny games all by yourself. For instance, take one stuff of every girl and place it on the bed or some table and ask the bride to guess the owner, or the game of popping up the balloons etc. Like that you can come up with some ideas of yours. Also, if there are girls who don't know each other, then playing games can be a great icebreaker.
Related Post: Hilarious Bachelorette Party Games
17. Take time to have fun
You don't have to over-plan. It is advised to have plans for everything but leaving space for fun. For instance, you can plan for bachelorette dinners, showers, supplies, drink, dance, but the fun part should not be hampered, it should happen organically. There has to be an open schedule for everyone to relax, lounge by the pool and catch up. That way you can have a blast!!
18. Include the price in the invitation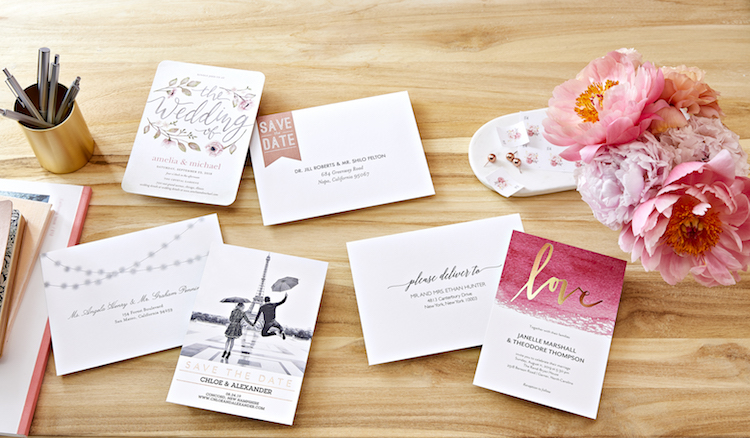 Whatever you are planning for the bachelorette party, from a dinner at five star to a destination bachelorette party. If you are expecting every attendee to contribute, make sure to include the per head price in the invitation for smooth functioning.
19. Consider safety an important aspect
In order to have unlimited fun, don't miss on safety part. There is no harm in having fun, but your safety is priority. Make sure you arrange rides if your party includes alcohol. For that you can rent a bus, catch some cabs, arrange for a limo, or you can even ask your brother if he can pick you all. Also, make sure you drink responsibly and everyone gets home safe.
20. Take fun photos
Having fun photos of your party will be a great idea, you can cherish those pictures all your life. You can arrange for photo props. Also, you can personalize the signs. Even the bride can individual photos with each girl. Just have some time to have fun, go crazy, be silly etc.
21. Hire a professional photographer
If budget is not a constraint then you can even spurge on hiring a professional photographer for the bachelorette party, to have the best of memories of the event. There will be so many fun moments that a phone camera won't be able to define or capture appropriately. Better to hire a photographer; to have pictures that would stand out, create memories of the event, etc.
22. Don't get the bride involved in everything
The bride already has a lot to take care, hence it is important that you don't get her involved in everything. Trust that you can handle everything, if you face any trouble you can ask for advice from other group members. Bride should be the last person to be involved in the preparation of bachelorette party. Also, a bachelorette party should be more of a surprise for a bride. The surprise is half the fun for the bride. If you really want her to do anything about her bachelorette is ask her to relax and let you handle things.
23. Let the party come as a great surprise to the bride
People love surprises, especially girls. So, plan a wonderful surprise party for the party without letting her know what all is planned and where. She will be awestruck to see everything on the final day. But don't forget to check her schedule, it will be quite chaotic if later you came to know that she has some different plans on that day. Else everything is good to go…. Just surprise the bride and go crazy…. Using a blindfold would certainly not hurt anyone.
24. Plan some unique activities
There is no harm in having new experiences. There is always the first time for that. You can plan some unique activities for the bachelorette party to make it more fun and enchanting. Like; having a pole dancing class!! Remember that this time shall pass, but the memories you will create and the experiences you will gather will stay forever in your memories.
25. Give out favors to the bridesmaid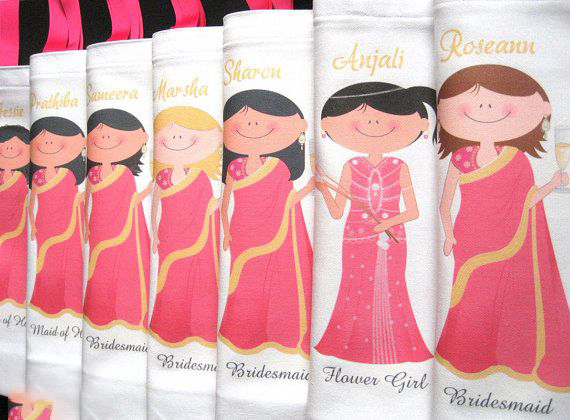 You don't need to go extravagant to gift something to the girls attending a bachelorette party. But the fact remains that they are putting money to celebrate your special occasion, so it is good to go with some nice favor for them. Just to appreciate their presence in the party and in your life as well.
26. Gift the bride a keepsake
Since it is going to be the last day of bride's bachelorhood, and of course you never know when you will meet like this again. So, gift the bride something, which she can keep as a keepsake of her bachelorette party from all her favorite girls. For instance; and enchanting and creative guest book, which she can always cherish.
Related: Duties for Maid of Honor to Remember for The Bride's Wedding Day
27. Don't miss to thank the bridesmaids
Last but not the least, do not miss to thank your girls' party to make time for your special day. Getting people in life is easy but to have them in the long run takes a lot. If all your girls have made for your day, even after having their own life, they deserve a token of thanks for sure. So, don't miss to thank all of them.
So, these are the tips, now is the time to share some wonderful ideas to help you have a great bachelorette party ever:
1. Plan a destination bachelor party
Yeah, what's better than going literally to a new and exciting destination! Like destination weddings, destination bachelor parties are also trending. Bride with her best friends will love to go to some faraway land to enjoy her bachelorhood. And why not, after all it's her moment, it needs to be special anyway. You can plan to go anywhere for the bachelor party. All you have to see is the pricing and of course the arrangements. But before that you need to know the answers for the following questions:
Is she a nature lover or a beach person?
Is she an adventure lover or would love to stay in the hotel?
What kind of adventure she would love to go hiking or snorkeling?
Is she available during those days, like her schedule?
If you know the answers to all these questions, it becomes easier to plan an out-of-town bachelorette party. Otherwise, you can take references from all other friends about some of their favorite places for some ideas and then accordingly line up your top destination with the bride. You can also use the latest apps to do all the bookings and get the best deals. There are many such apps and online platforms like Airbnb, Venmo, MakeMyTrip, TripAdvisor etc. where you can find out the best places to celebrate the bachelor party.
2. Go on a road trip for the bachelorette party
Well, if you think that this can be your cup of tea than nothing could be better than celebrating the bachelorette with your besties while exploring the new place. Relive your childhood memories, just visit all kinds of new places, and create some fantastic memories, which you can hold onto forever. Road trips are always considered best options for having an amazing time, one can do a lot over a road trip, especially when you set off for some unknown destination.
3. A night out with all the girls
Book a ranch and go for a night out. Do all the girly things out there and enjoy to the fullest. Just hire a party bus (it would be great if the bus is pink), go for dinner, take your bride to her favorite places, and enjoy drinks, talks, each other's company and the night before the wedding. This is going to be an amazing time which you all will spend together.
4. Have a beachy bachelorette
Yes, beaches are for all the beach lovers!! If you think the bride loves beaches then don't stop yourself from hitting her favorite beach. She will love it for sure!! Also, you don't need to rent a hotel to stay at, simply rent a beach house, it will be relatively cheaper than booking a hotel. That way, you will have some nearby place to enjoy, booze, and to crash after a long day in the sun.
5. DIY a wine tasting on bachelorette
If you wish to make it a budget friendly bachelorette party, then maid of honor can even plan a wine tasting party at home or nearby location. You can do it in your own house or maybe in some other friend's house, just see no one is around. Invite all the bridesmaid to your place and organize everything. Arrange for the wines according to the size of your party. Basically there is an equation to simplify your calculation, based on that you can plan how much wine you will need:
Number of guests at the party x 1.5 = Total number of bottles needed (Round up to the nearest even number).
Now, divide the total by two, so that you can get the number of different wines to try, and purchase two bottles of each wine accordingly.
For instance, your wine tasting party will have eight guests: 8 guests x 1.5 = 12. If you have planned to buy six varieties of whiskey then you will need two bottles each whiskey, it means the total number of bottle needed will be 12. Also, arrange for the eateries according to your members at the party. For giving it a little pompous you can even arrange for a good music and arrange the bottles in a decorative way, which the bride will like.
6. Go adventurous
If the bride is more of an outdoor person, then go for camping. Camping will the perfect way to rejuvenate a little and have the best time with the besties. And this is not going to take troll over your pocket. All you have to do is arrange for the camping tents, campfire, booze, snacks, and some music. Camping will be a perfect way to have some relaxing time after those stressful months of wedding planning journey.
Or you can also plan a trip to the mountains, Mountains are really accommodating, and are always full of adventure activities. Perfect for people who love nature from core. Just check out for some mountain resorts, especially the ones which accommodate bachelorette parties. Enjoy various activities out there.
7. Go sporty
If the bride is fond of sports then indoor or outdoor sports is another wonderful idea to celebrate bachelorette. For that you can hit some sport club. There are many sport clubs in big cities who offer almost all kind of games from indoors to outdoors. Or you can go for outdoor sports like skydiving, paragliding, snorkeling, or river rafting, to have more fun at the party. Simply arrange for booze and food, and enjoy the party.
8. Get the groom involved
If you really want to surprise the bride, then plan to have the groom do something special for the bride, like surprising her with flowers, chocolate, champagne, or chocolate-dipped strawberries sent up to her room with a personal note. This will make the bride enjoy her party even more, she will feel special!
9. Combine your bachelorette party with the groom's bachelor party
You can also combine your bachelorette with the groom's bachelor party and enjoy the night together. In fact, this will be a great idea for your bridesmaids and the maid of honor to know the groom's party completely. Just check with the best man see what all is required to throw a great combined bachelor party and make arrangements accordingly.
10. Don't miss to enjoy
This is a very special moment in a bride's life, it is crucial that she along with you girls enjoy to the fullest. So, make sure everything goes fine!!
Wrapping up……
Who knows when you will have this opportunity again to get away with your favorite girls, so just leave no stone unturned and enjoy the party to the fullest!! #Bepatient, #partyhard, #havefun #simplyenjoy
You can read our interesting article on Tips and Ideas for Groom Bachelor Party here
Party Hard…..☺ ☺ Happy Bachelorette!!