When selecting the type of music for your intimate wedding, there are a few things to keep in mind. 
First, decide what style you want, and create a playlist. 
Then, consider the size of the room. A smaller room will be easier to handle, so it may be worth hiring musicians to perform live. And don't forget to check the room's acoustics!
We will look at these and other aspects in this article.
It is necessary to choose a style of music
Choosing a style of music for your intimate wedding reception is an important decision. Not only should the music fit your wedding theme, but it should also complement your overall mood. You can go for fun and light songs if your reception is more casual, or for something more meaningful, go for slow and emotional music. 
Just remember to choose the right style of music for each moment of your wedding, and you'll be sure to have a memorable occasion.
In addition to personal preferences, you should consider the musical tastes of your guests. Consider their musical tastes and check online for a sample of their music. 
You can even try to see the band before you book them, and most will arrange a showcase gig just for wedding couples. If you have a budget constraint, it is a good idea to contact the band ahead of time to make sure they're available.
If you're going for classical music, a string quartet or soprano singer may be ideal. A contemporary vocalist, however, might be more suitable. You'll also want to consider the time of year. 
For instance, if your wedding is taking place in the winter, you can incorporate songs related to Christmas. You can also opt for an ensemble specializing in jazz or classical.
➢ Create the playlist
To create the perfect playlist for your intimate wedding, start by considering your taste. If you want a relaxing and intimate setting, choose songs that are meaningful to you and your partner. 
You don't want to choose songs that would make you feel sad or upset. Also, avoid using songs that have lyrics that might offend your guests. A wedding playlist should reflect the overall style of your wedding, as well as the style of your wedding. Spend at least 30 minutes perfecting your choice before allowing your guests to hear it.
Alternatively, you can also download music from the internet. Spotify is one of the best apps for this, and it's affordable and user-friendly. Spotify has just about any song you can imagine, and it's free to use. 
To avoid annoying ads, you can also sign up for a premium account for $10. This will allow you to skip advertisements, so no one will be disturbed by them while you dance away.
After you've decided to play your songs, you can choose the order. You can include songs that were popular in the past and have since become popular again. And you can also use ad creator to create incredible album covers for music tracks in as little as a few minutes.

For example, if you're having a destination wedding, you can choose a song from Serge Gainsbourg or Edith Piaf. Likewise, if your ceremony is outside, you can choose a song from a French chanson artist.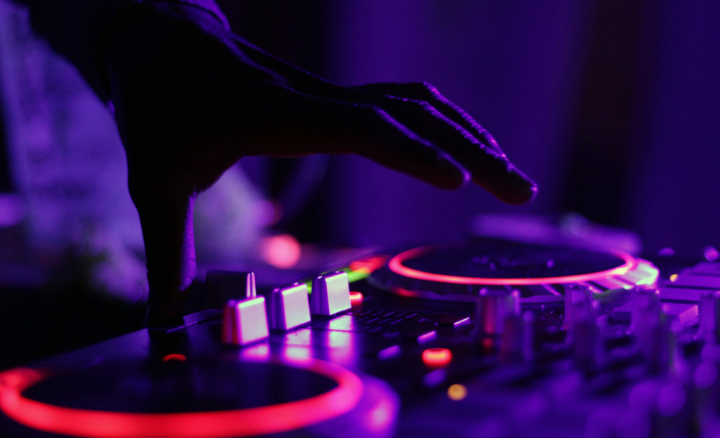 ➢ It is good if musicians play live
When choosing the music for your intimate wedding, you'll want to consider hiring live musicians. 
Not only is live music more personal, but it also sets the mood for the reception. For instance, live music at cocktail hour is much better than recorded music. But you should also consider your budget when hiring a musician. In some cases, hiring a band is more affordable than hiring an individual musician.
While you can choose to have a band or DJ play during the ceremony, it is best to choose a live group. 
Live musicians can provide romantic background music and also serve as the main event at your intimate wedding. You can even hire musicians who roam around the venue to entertain different groups throughout the day. When hiring a live band or DJ, be sure to ask them to learn your wedding song.
A live band or musician will be a great addition to your intimate wedding. Live musicians can set the mood for your celebration while adding energy to your dance floor. They can also help you create the atmosphere you're seeking for your reception. 
And if you've decided to hire a band or musician, you can even share a custom playlist with prospective musicians. Ultimately, the choice is yours.
➢ The size of the room plays an important role
Choosing the right music is essential for any intimate wedding. Choosing music that is appropriate for your intimate wedding requires a good sense of style and taste, as well as a thorough knowledge of wedding traditions. 
There are some staple songs that all brides and grooms know and love. While choosing music, check to see if any of the lyrics are offensive to the couple. 
The music plays a major role in setting the mood for the wedding day, so it is important to choose songs that are appropriate for different stages.
➢ Music must match the atmosphere of the event
When planning your intimate wedding, you must choose the right songs. This is because the music will set the mood for the entire event. You must choose music that will make your guests feel romantic and relaxed, and avoid loud music. 
Your choice of wedding music should also help settle last-minute nerves. In addition to your taste, you should get feedback from your loved ones. Older relatives, for example, may prefer classical or sentimental music.
While it's possible to hire a DJ or a band to provide music for the ceremony, live musicians will add aesthetic value to your wedding. The type of musicians you hire will depend on the style of your wedding, as string ensembles can create a formal atmosphere while a guitarist is more relaxed. 
If you're not sure what type of music you want for your intimate wedding, try searching for local musicians.
If you're throwing a wedding reception, you must consider the type of music that your guests enjoy dancing to. Some people are more likely to dance to classic rock than contemporary dance music.
 If you're planning a dance party, choose popular wedding songs that are sure to get your guests up and moving. Remember that wedding dances are usually set off with the older group dancing, while the younger crowd hangs out at the bar. So, you may want to choose music that is appropriate for all ages.
Also See: Best 20 Tracks to Groove on for Wedding Musical Night
➢ Do not forget about the budget
When choosing music for an intimate wedding, do not forget to consider your budget. You should set aside 5% of the budget for unforeseen costs, such as flowers or space heaters in case of rain. 
You also need to make provisions for small accidents like menu reprints or a ripped dress. Using your budget as a guide, you can select a variety of genres while staying within your limits.
As with any major expense, venue hire is a big part of the wedding budget. This includes travel expenses for the wedding vendors and guests, as well. In addition to the venue hire, couples may choose one venue to host all wedding functions. 
To find the right venue for the intimate wedding, the couple should talk about their budget and what's important to them. If they won't have live music or a DJ, they should make that clear to the vendors.
When planning an intimate wedding, keep your guest count in mind. The guest count is one of the largest determinants of overall cost, so be sure to factor this into your budget before choosing the type of music you want. Every guest will be an uptick in your budget. 
A small budget doesn't mean you should compromise on the quality of music. If you are concerned about the quality of the music, consider hiring a band with a high volume of the music.
Conclusion
Choosing a song for your wedding should reflect the main feelings you want your guests to remember about your special day. It doesn't have to be a traditional piece – a rap song or a pop tune with a happy beat can be a great surprise for your guests. 
You can even choose an unconventional genre – an instrumental cover of your favorite song. Just make sure to check the lyrics first.
If you're getting married in a house of worship, you should check with the officiant about the rules on music during the ceremony. Some conservative venues require certain music, while progressive ones allow you to play whatever you like. 
The officiant will be happy to give you some guidance, but you don't want to go overboard. This is one of the easiest ways to ruin the atmosphere of your wedding.
Author`s Bio
Robin Talley is a trainer, speaker, and author. Robin likes to reflect on the topic, of overcoming difficulties in a new place of study, provides the service of cheap essay writer reddit, and calls attention to the experiences of students who have faced discrimination.