The engagement ceremony is the first grand function that is hosted before the marriage. Engagement in Indian plays a crucial role. It acts as the rehearsal ceremony before the actual wedding. However, the engagement ceremony's size will depend on your budget and the number of guests you will invite. Most couples prefer to have a small engagement ceremony with just a few close people, but some want to host a grand and memorable engagement ceremony.
More often than not, couples are clueless and don't know how and where to start the preparations from. If you are also set to get engaged and don't know what you should do now, this post is for you. Here we are discussing the Indian engagement preparation list you should keep in mind while planning your engagement ceremony.
Here we go…….
1.
Date of the engagement
First things first, decide the date on which you would want to host your engagement. In India, engagement dates are also finalized based on muhurat. The date of engagement is decided mutually by both the families after discussing with their Pandit or officiant. So the first thing you need to do is fix a date that suits all, especially when you invite your out-of-town guests.
2.
Determine the size of the engagement ceremony
Before you take a leap ahead, you need to determine the size of the engagement ceremony. Decide whether you want to host a big fat ceremony or an intimate one with just your family and friends.
3.
Fix your engagement budget
Fixing your budget in advance is very important. Your budget will determine everything in your engagement. It is one of the most crucial factors while you plan your engagement. If both the families are contributing to the engagement, discuss the share of contribution to avoid any misunderstanding and arguments later.
4.
Make a guest list
Make a list of people you want to invite to the party. If you are planning a large scale engagement celebration, then invite large gatherings. And if you are planning to keep it a family affair, then list down your family members.
5.
Hire a planner
If you are planning to host a big fat engagement celebration, then hire a professional. A professional wedding planner can be a great help, especially when you have no experience in hosting any party. Professional wedding planners are experienced; they can help you create the day the way you want. An expert planner will ease the burden and take care of every preparation from your engagement to the wedding.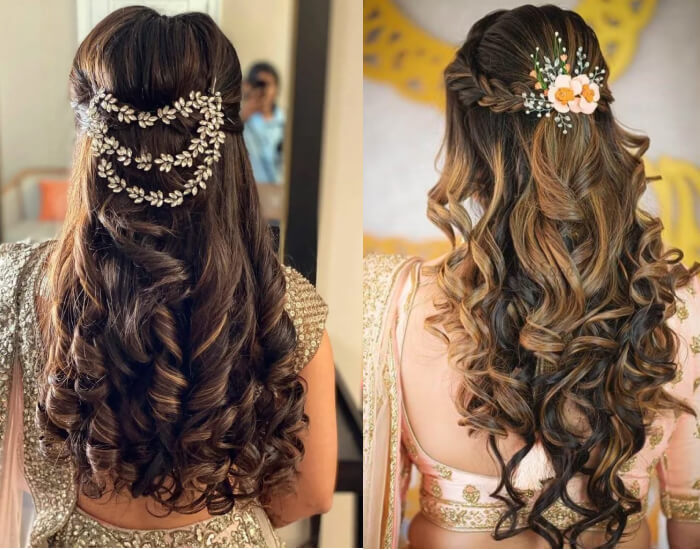 Related: 
6.
Book your venue
Depending on the size of your engagement, you will need to book your venue. More often than not, in case of small gatherings, couples prefer restaurants or budget hotels. If you have a large gathering, consider hosting your engagement at the community center or a wedding. The idea is to pick a decent venue, which is convenient to commute and in your budget.
7.
Stick to your budget religiously
It is imperative to stick to your budget religiously. Make sure you plan everything within your budget. Spending lavishly on your engagement may affect your wedding budget as well.
8.
Decide the type of invite
Whether you are planning to inform your guests via printed invite, or e-invite, or via phone call, decide it in advance. Once you know the type of invite, you can act accordingly, because each type is different and needs time consequently.
9.
Engagement invitation cards
If you are planning to send printed invitation cards, then get them printed in advance. And if you are to send e-vites, then design them in advance. Remember that you will need some time to distribute or courier your cards to your guests. If your budget allows, you can even consider hiring an agency for the same.
10.
Hire vendors
Of course, you will need to hire vendors for your engagement. If you have hired a planner or are hosting your engagement in a hotel, they will take care. But if you're planning on your own and hosting at your home, you will need to hire decorators, caterer, music, and professional photographers.
Hire good vendors in advance to avoid the last-minute hassle. If you have finalized a theme for your engagement décor, let your decorator or the hotel staff or the planner know in advance.
11.
Engagement ceremony menu
Unlike wedding menus, engagement ceremony menus are smaller in size. You don't need to spend too much on your engagement menu. However, it should be decent and will have everything from starters to the main course menu.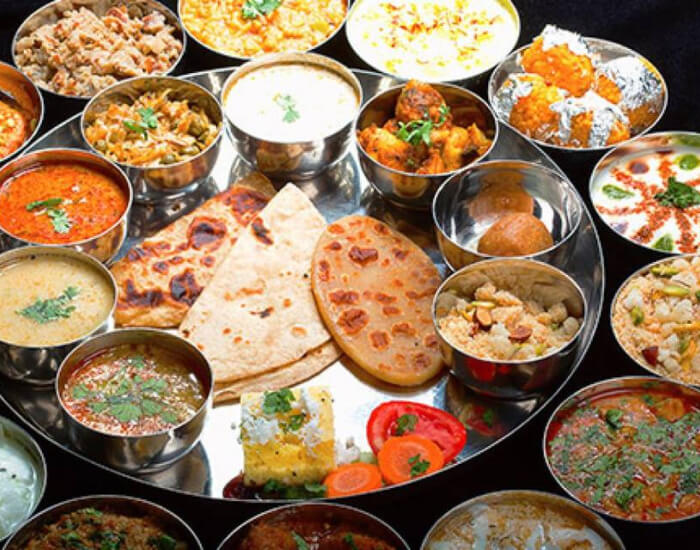 12.
Arrange for alcohol
In India, parties are sort of incomplete without alcohol. If you're planning to include alcohol in your engagement ceremony, then arrange for it in advance. You can buy a few good drinks in advance, depending on the gathering you expect.
13.
Make a checklist of gift items
In an Indian system, gifts are given to the groom's family in the engagement. Make a list of people from the groom's family, who you have to give gifts during the engagement. Accordingly, you can decide what to give. More often than not, clothes or ornaments are given to close family members and cash to other guests. However, what to give absolutely depends on your budget and your liking.
But make sure you make a list of gifts you are planning to give to the family members of the bride/groom and guests in advance.
14.
Buy gifts
Buy the gifts in advance. Also, makes sure you buy everything in the budget that has been decided for the shopping of gifts.
15.
Bur your engagement ring
Of course, an engagement ring is the essential part of your engagement. Your significant other will be wearing that ring all his/her life. So it becomes crucial that you buy a ring mindfully. Don't wait for the last minute; buying an engagement ring takes time.
Related: Wedding Bands for Women
16.
Engagement dress
Decide what you want to wear on your engagement. You will need to buy or get your engagement dress very well in advance. Brides can choose to wear light lehnga, or saree, or gown. At the same time, grooms can plan to wear suits or kurta pajama.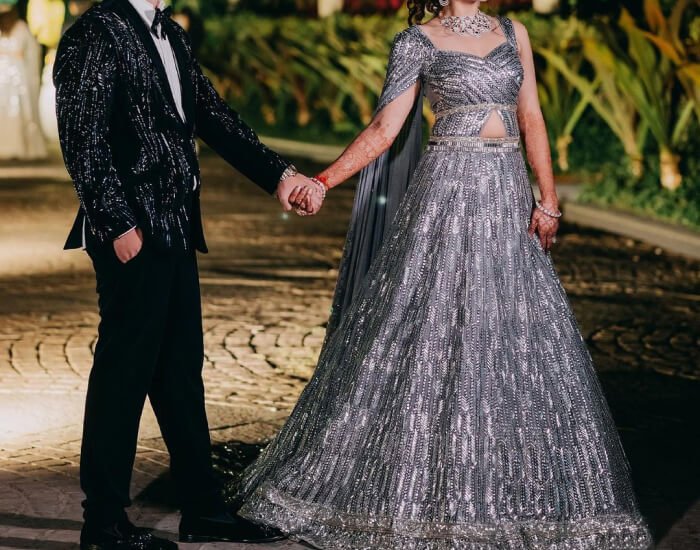 If you are planning to have a dress code for other family members, then don't miss hiring a designer for that. Don't wait too long to finalize and hire the designer as designing and stitching clothes will also take time.
17.
Call your guests
Only sending engagement invitations won't do. A courtesy call is always needed! You will have to call your guests to ensure that your invitation has reached them and they don't miss the date.
18.
Hire hair and makeup artist
Surely you would want to look your best on your engagement, so hire a hair and makeup artist in advance. You will need to book a slot with your makeup artist. Make sure you search, finalize, and hire your artist in advance. Remember that most makeup artists will be busy during peak season. So, it is recommended to book very well in advance.
19.
Assign tasks
If you are planning your own engagement, then it's better to assign the different tasks to different family members. Doing so will ease your burden and avoid any glitch on the day of the engagement.
20.
Arrange for officiant
Traditional Indian couples prefer to exchange rings in front of the officiant. If you also want the same, then make sure you hire the officiant in advance.
21.
Be happy
Stress is an inevitable part of planning any party, especially when you plan it for the first time. So, it becomes crucial that you keep your mind calm and peaceful. Don't get stressed or over tense while preparing for your engagement. Plan everything with a calm mind; things will work out for sure!
Summing it up…….
Follow this Indian engagement preparation list; this is a comprehensive list; it contains all that you need to prepare for your engagement. Also, if you think we have missed something, please feel free to share it with us!
Happy Engagement…. ☺ ☺