Indian weddings without sweets are just incomplete. Sweets are the perfect ways to celebrate any occasion, especially weddings. Here we are sharing with you the 12 favorite Indian wedding sweets. You can consider adding these sweets to your wedding menu.
Popular Sweets for Indian Wedding Catering
Here we go…..

1. Ladoo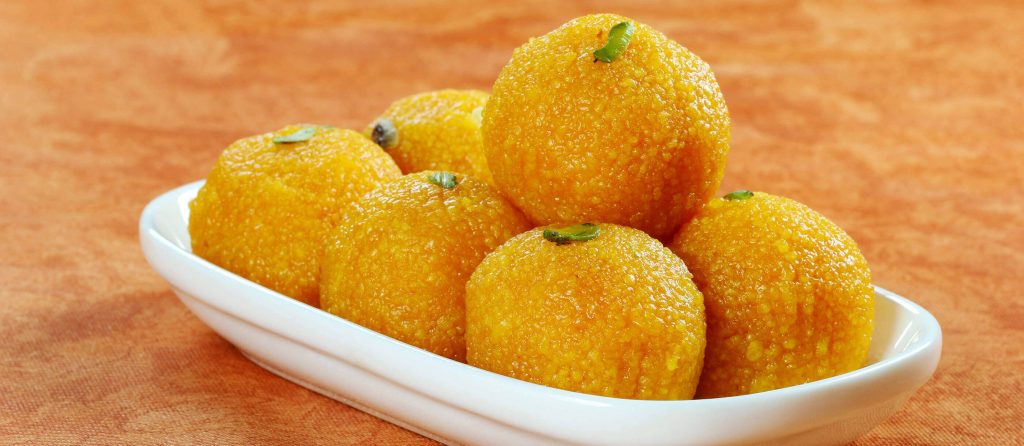 Ladoo, one of the most famous sweets in India. No matter what the occasion is – you can never go wrong with ladoos! Boondi Ladoos are made explicitly in Indian weddings. They are not only used as a dessert in the main menu but also they are used as wedding favors. Ladoos can be the perfect go-to treat during all your wedding festivities.

2. Barfi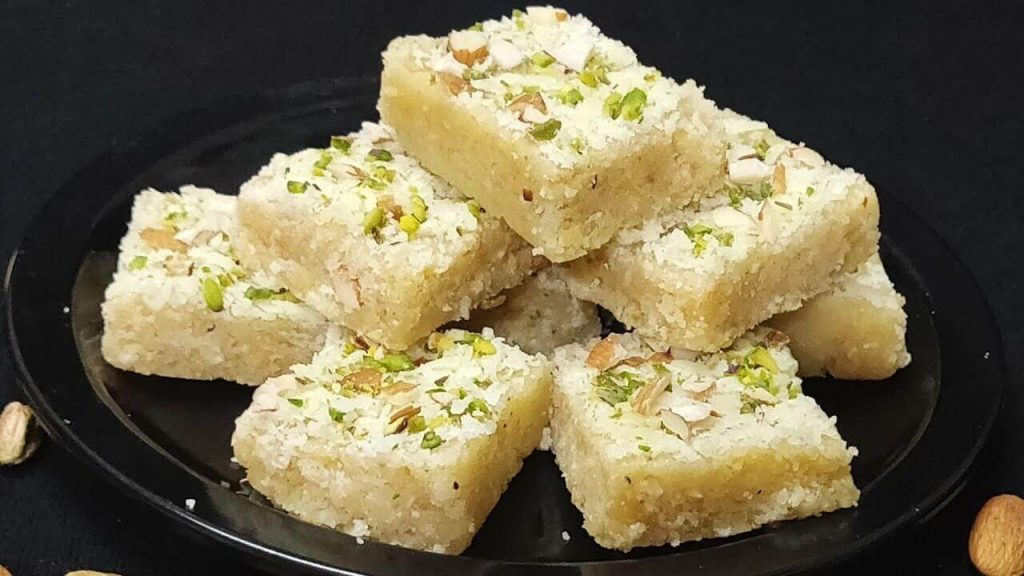 The creamy, sweet, and delicious sweet made up of thickened milk is another favorite Indian wedding sweets. The best thing is – barfis can be topped with anything from fruit to dry fruits. Famous Indian barfis include besan barfi, nariyal barfi, khoya barfi, badam barfi, mango barfi, pistachio barfi, etc. You can choose any of these barfis or can have a combination of two-three barfis for your wedding. These colorful sweets are a great treat for those with a sweet tooth.

3. Gulab Jamun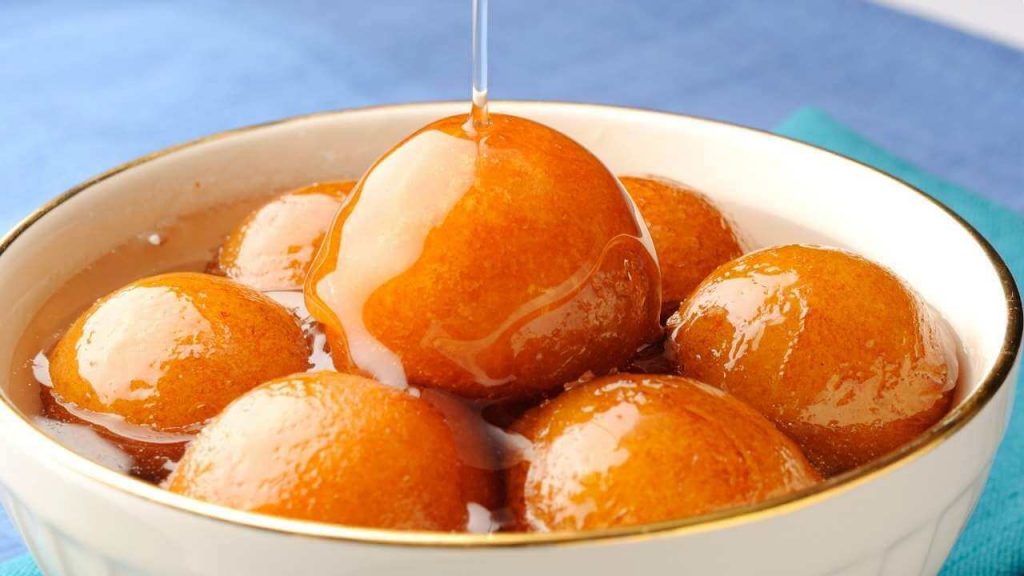 Gulab Jamuns are heavenly! The spongy dough balls dipped in sweet syrup make for a great sweet in an Indian wedding. Even your health-conscious wedding guests won't be able to resist themselves from having one gulab jamun.
Also See: Latest Indian Wedding Food Menu Lists

4. Kaju Katli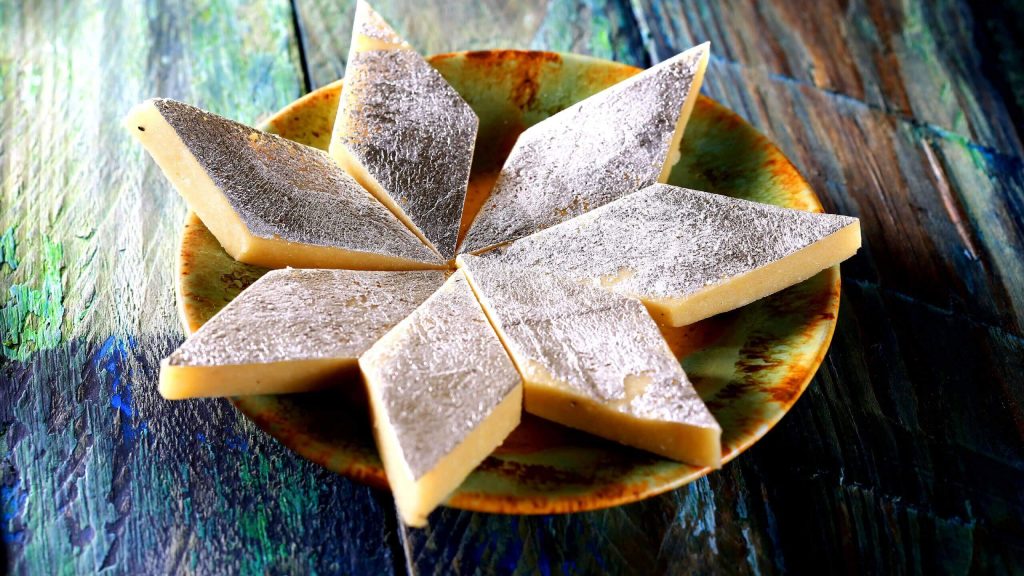 Kaju katli is one of the forms of barfi. Kaju katli is not just any sweet, it is life. The ones who love kaju katli can only know how heavenly it tastes. Undoubtedly, kaju katli is the most delicious sweet option, but it is a costlier one. Kaju katli can easily accompany heavier desserts like Kheer or halwa at your wedding.

5. Halwa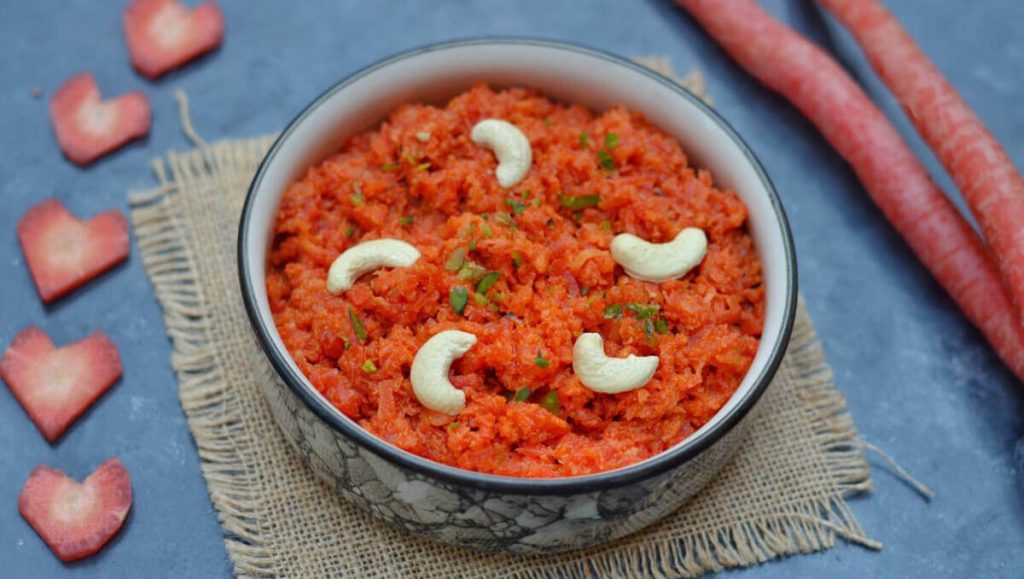 Halwa makes for the best sweet in an Indian wedding during the winter season. Whether it's gajar halwa or sooji halwa or badam halwa, it will just heighten your wedding experience. Hot halwa can be the best way to beat the cold during the winter season. And the best thing is – halwa is made in bulk, which means you can enjoy halwa with family and friends even after your wedding is over.

6. Kheer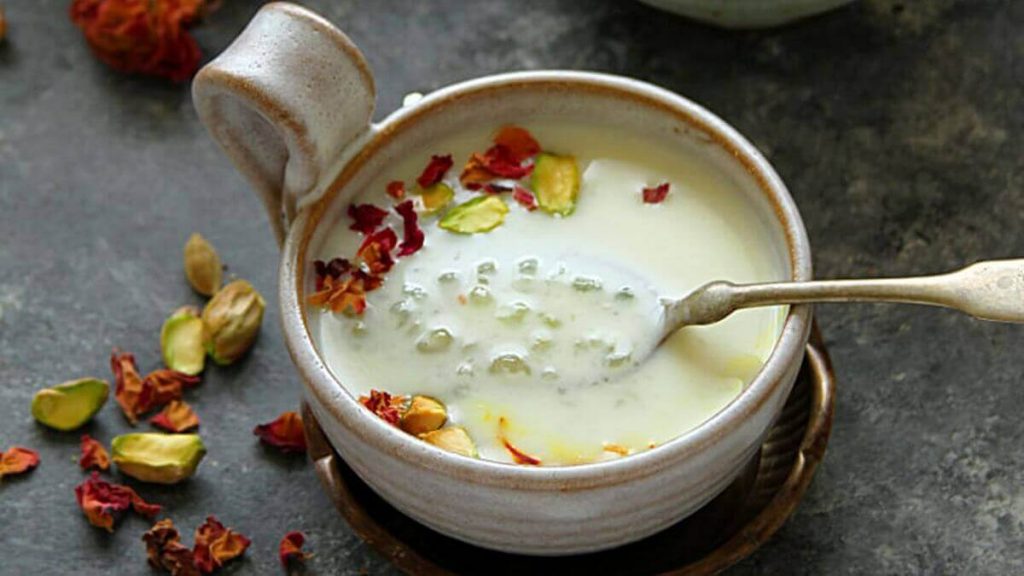 Indians love Kheer. No matter what the occasion, it makes for a great treat! Easy to make, this sweet dish is made up of rice cooked in milk and sugar. And for making it flavorful, you can always add dry fruits, saffron, and cardamom. Kheer in your wedding is sure to add some extra sweetness!
 Related: Healthy Wedding Food Menu Ideas

7. Rasmalai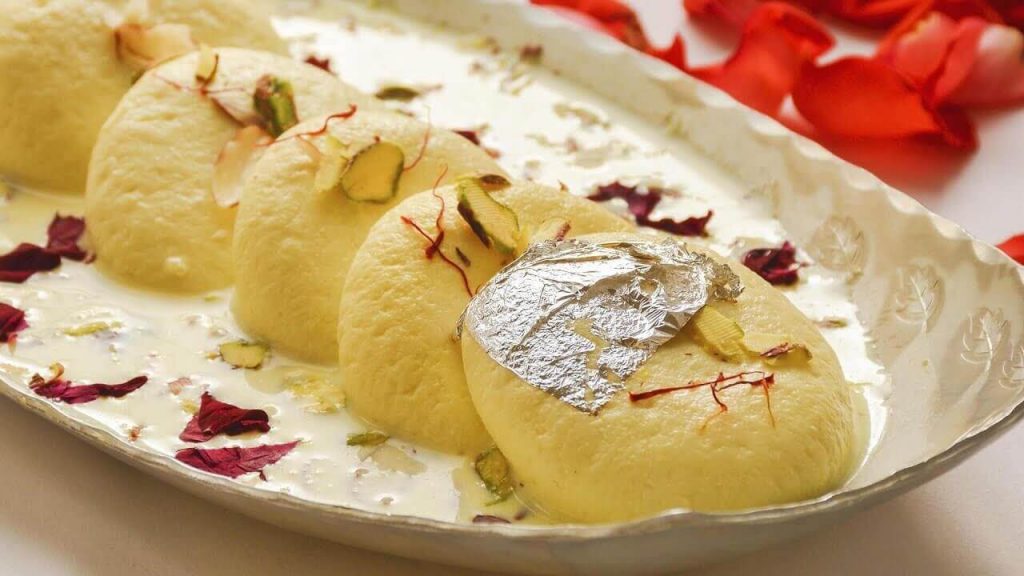 The sweetest delight for your wedding guests! Ras malai is a dessert that originated from the eastern regions of the Indian subcontinent, probably Bengal. Ras means "juice," and malai means "cream." The combination of sweet juice and cream makes for a perfect dessert at a wedding. It is a great way to treat your wedding guests.

8. Shakkarpara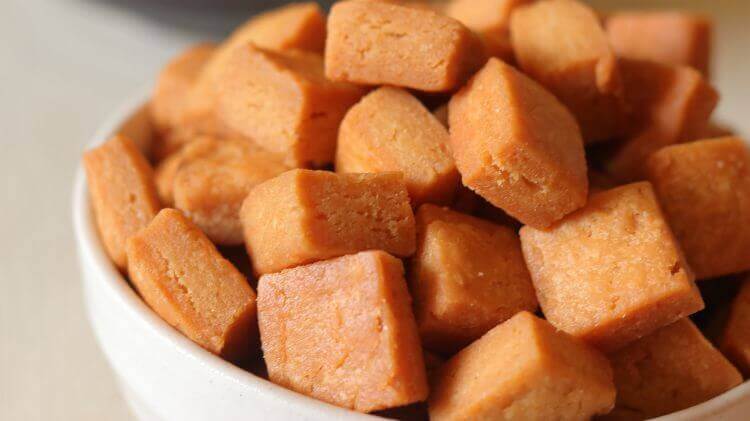 Shakkarpara, also known as Shankarpali, makes for a perfect snack at an Indian wedding. Shakkarpara is a popular snack in Western India, especially in Gujarat, Maharashtra, and Karnataka. Traditionally, it is enjoyed as a treat on Diwali. Besides being a perfect snack, shakkarpara is rich in carbohydrates, thereby making it an instant source of energy. It can be sweet, sour, or spicy, depending upon your choice. The perfect snack to ward off hunger and satisfy your sweet tooth.

9. Sandesh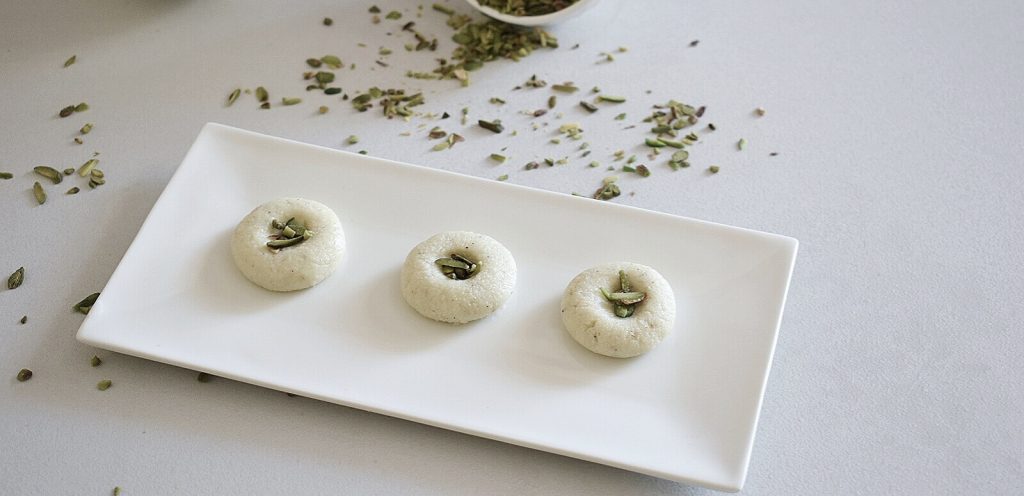 Sandesh, one of the most famous sweets of Bengal. It simply melts in the mouth. It is made with cottage cheese, sugar, cardamom, and saffron. If you really want to please your guests with a sweet tooth, then Sandesh is one best option.

10. Srikhand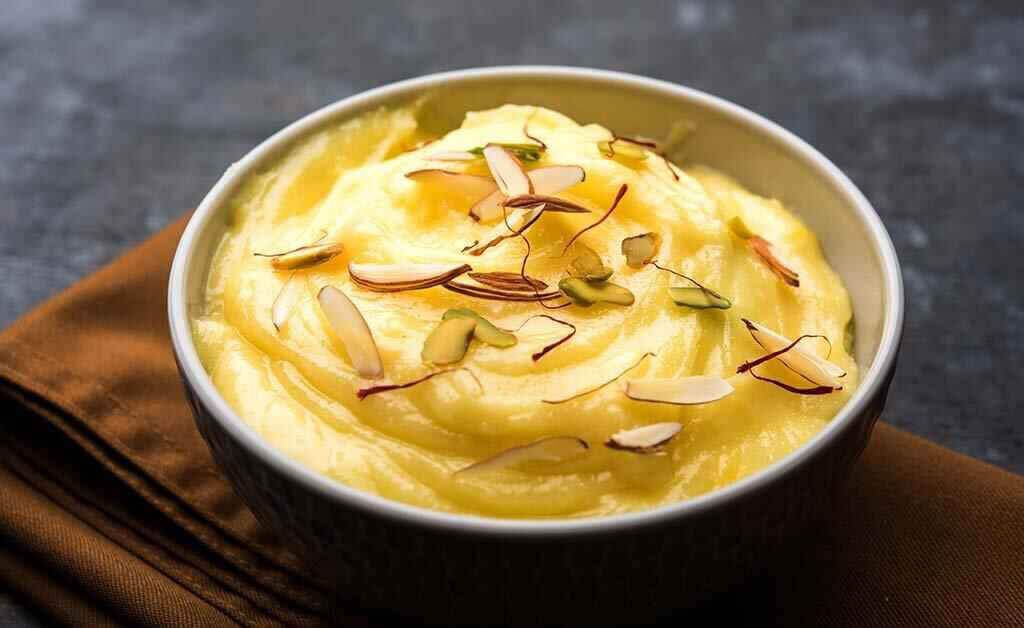 Srikhand, a Gujarati sweet made with hung curd. You can make it more flavorful by adding seasonal fruits, like mango. Your guests are going to love this great sweet at your wedding!

11. Jalebi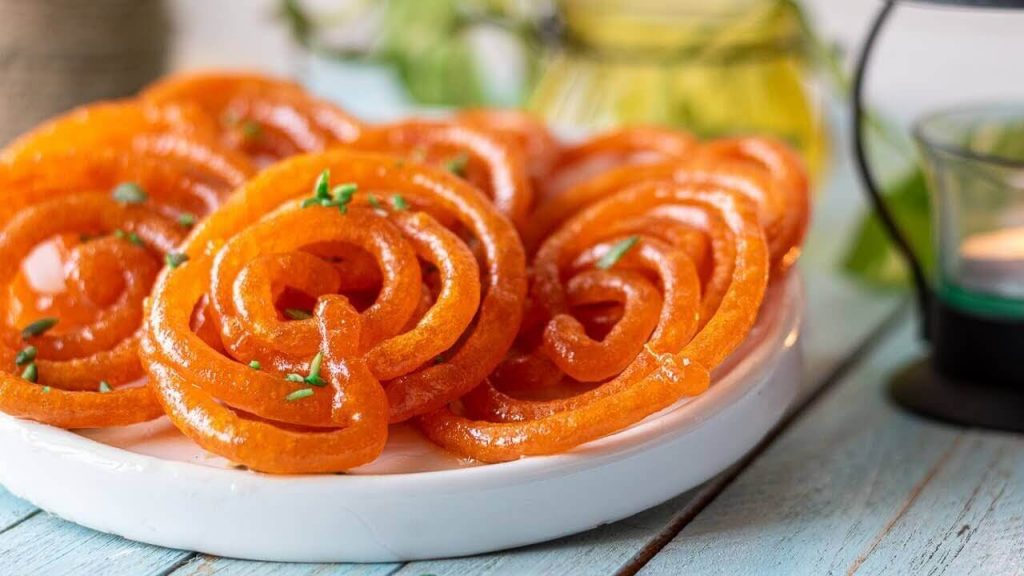 Jalebi, another popular Indian dessert. There is no perfect time to eat jalebi, you can eat it throughout the day – from breakfast until after dinner! Jalebi can be served warm or at room temperature. Jalebis are an excellent option for a busy wedding celebration.

12. Shahi Tukda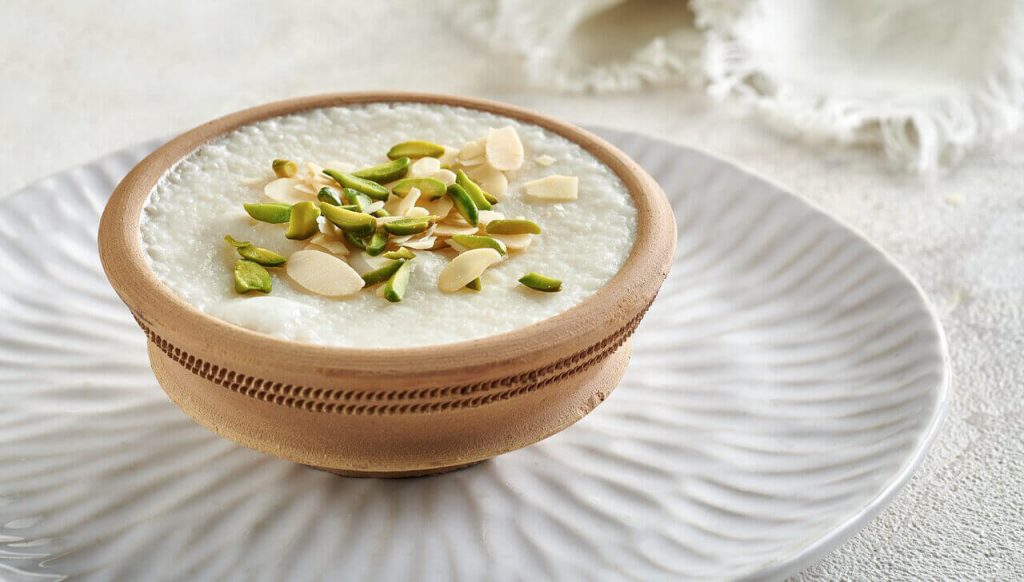 Shahi Tukda, also known as Double ka meetha, is a popular Hyderabadi bread made of fried bread slices soaked in hot milk with spices, including saffron and cardamom. It is served at weddings and parties. Shahi tukda is a great way to add royal taste to your wedding.

FINAL THOUGHT….
So these are the 12 favorite Indian wedding sweets that you can consider adding to your wedding menu. These sweets will simply heighten the wedding experience. Your guests will simply love to savor on these sweet items at your wedding.