Believe it or not…. Food and drink play an indispensable part in a wedding!!
Indian weddings are absolutely about Food, yes, I am not exaggerating at all; it is about food and drinks! Most of your guests will come for the sumptuous dinner and fancy booze. There is something unique and extraordinary about the culinary experience one has at Indian weddings. Indian weddings are no less than a grand feast specifically aimed to satiate wedding guests' taste buds.
Perhaps food is the main reason that adds to the cost of the wedding, as a result, weddings in India are pricey affairs. One can get anything from tangy starters to desi paans and in between there will be hundreds of items to savor on. Besides Indian cuisine, dishes from other regions and countries are also added in the menu so that a perfect even can be created for all the hosts and the guests. Now a days the concept of live food stations at Indian weddings has emerged. So, if you are also getting wed-locked this season and looking for something unique other than the old and repeated food stalls like Paani-puri, Dahi Papdi Chaat, Fruit Chaat, Chowmein, etc.for your wedding menu, then this post is meant for you. Here is a list of live food stations that are unique and extraordinarily appealing!
Sizzling Hawwwt Sizzlers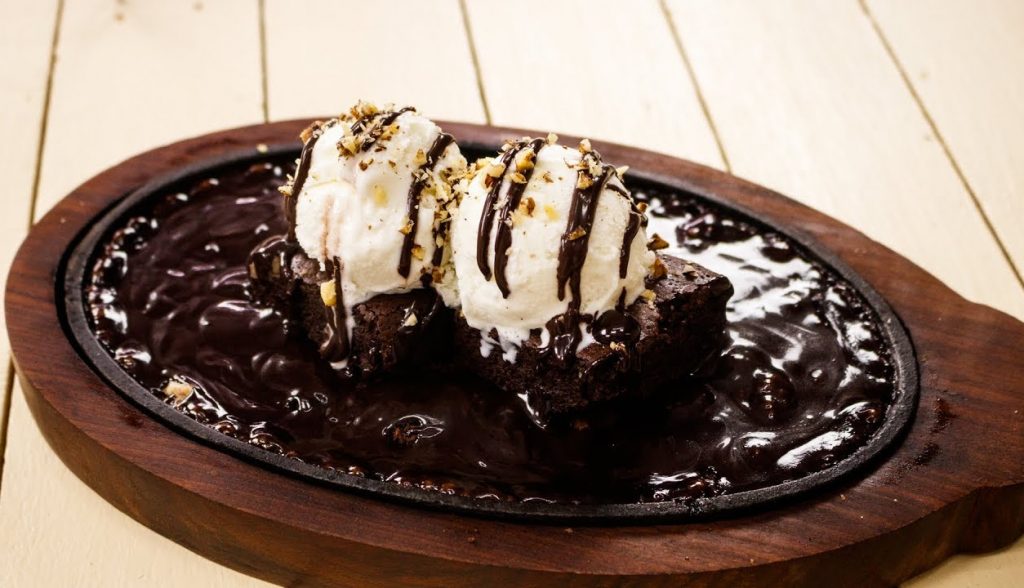 All the top town restaurants are jam-packed on weekends, because people love to have sizzlers with their sizzling hot partner. And adding them in your wedding menu will simply give your wedding guests a wonderful surprise that they will admire you for. Believe it or not, assorted food items, such as the french fries, baked vegetables, mushrooms, bells, brown rice etc. on the charcoal plate along with the smoky flavor looks delicious!
Yummy Burger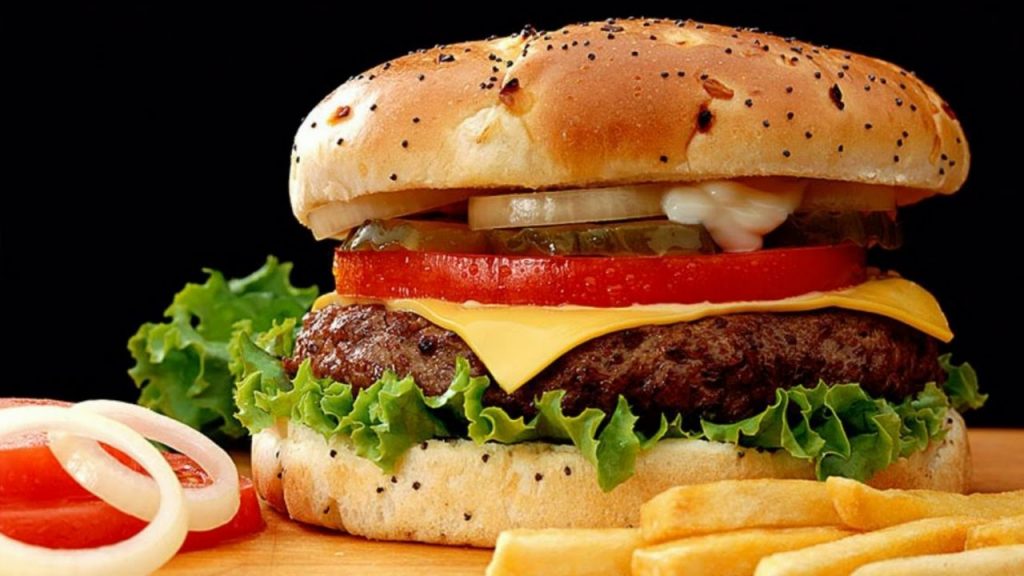 How can you leave your little guests out of the list, when they are also an essential part of your wedding? Yeah, you mandatorily need to add burgers at your wedding as your kid guests need special attention too. Of course, you may find burger a little bizarre in the list, but as you are looking for an extraordinary wedding menu, adding burger will not only add to the delight of your young guests, but also it will add to the PIZAZZ of your wedding food. Even your adult guests won't mind to savor on burgers. It will help them satiate their taste buds.
Delish Garlic Bread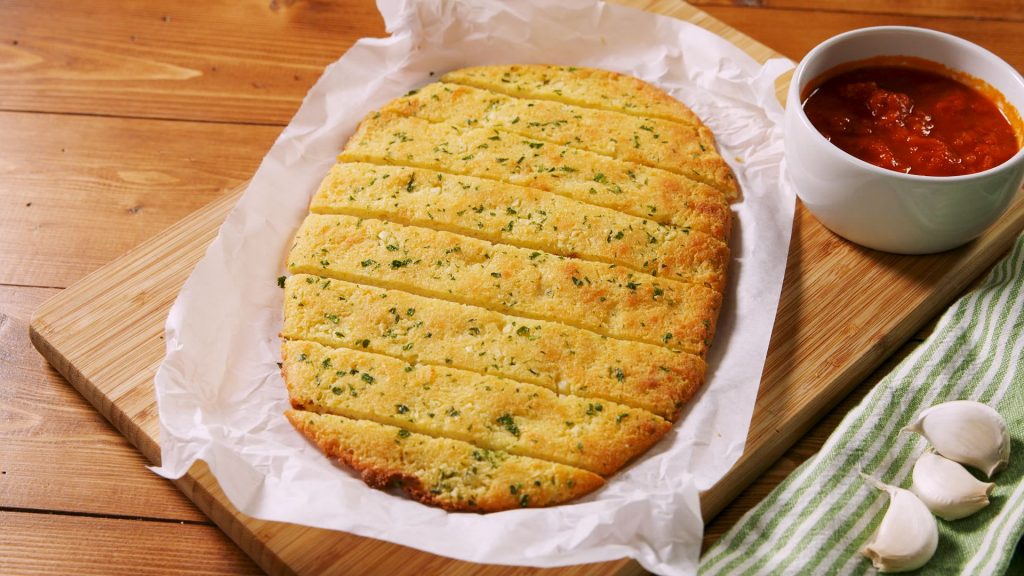 Another wonderful live food station is garlic bread, "To let your wedding guests relish on delish garlic bread." Garlic bread is like by most people, and the best part about garlic bread is – they are not heavy. Garlic bread leave enough space so that people can savor on other food items too.
Also See: Self Catering Wedding: How to Cater Your Own Wedding
Vegetarians Delight – Paneer Tikka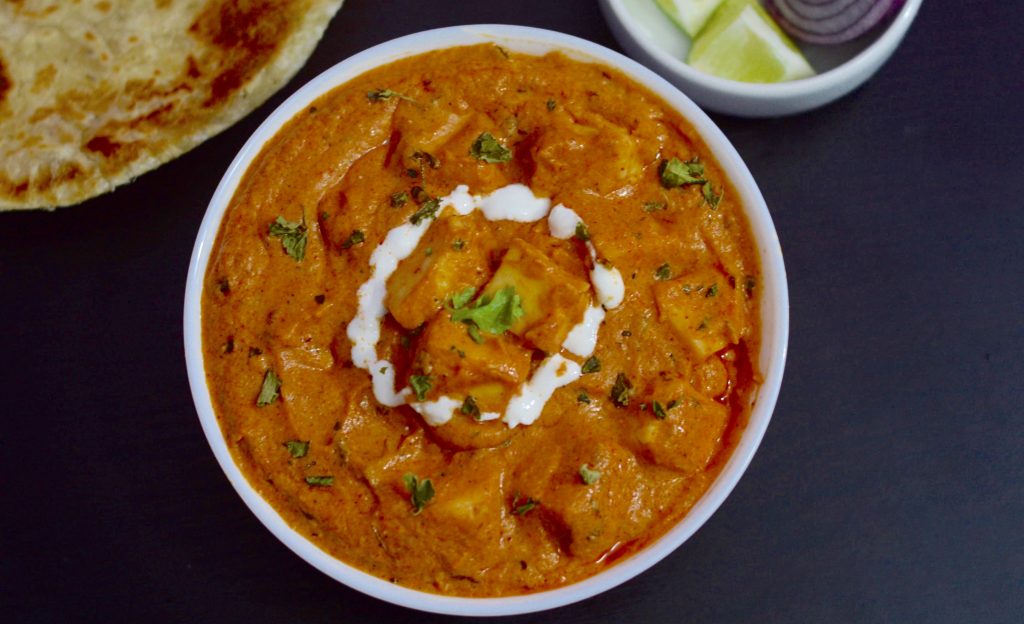 Paneer tikka will make for a perfect live food station choice for winter weddings, especially for your vegetarian wedding guests. Those who love paneer, they love is anyway! The skewered paneer chunks along with onion and bells are first marinated in curd mix and then cooked to perfection on open charcoal fire, simply add to the wedding food menu.
Sensational Falafel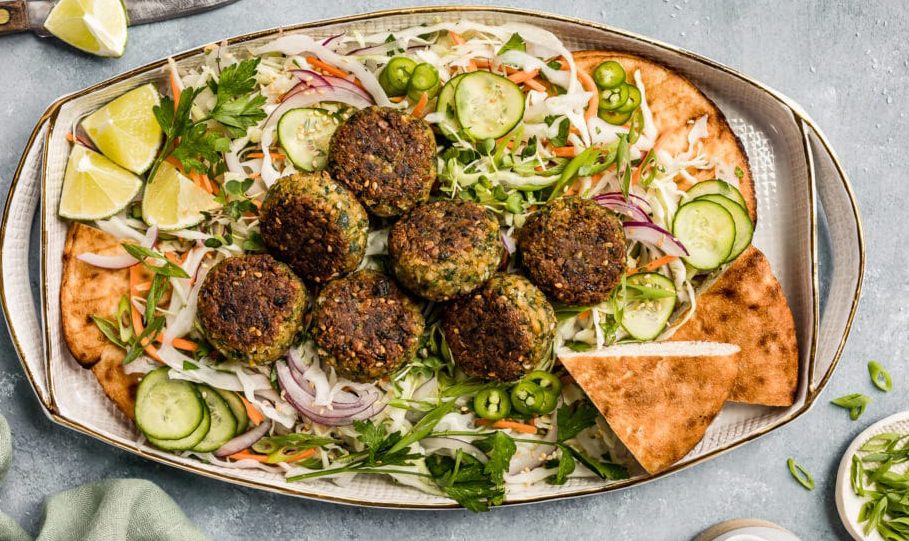 This Lebanese food item is unbeatable culture, and adding it to your wedding menu will just take your event to another level. Believe you me, falafels are not just fulfilling, but they are a perfect treat to your guests. They are however, very new to Indian restaurant culture, just a few years back they have entered, but the level of sensation they have created is immense. So, for adding to the sensation of your wedding event add falafel to your wedding menu. Your wedding guests would love these hollow pita breads, stuffed with Lebanese styled vegetables – falafel balls, along with creamy hummus will make for a perfect food item at your wedding. Even your guests would love to have it in your wedding menu!
Spring it up with Spring Rolls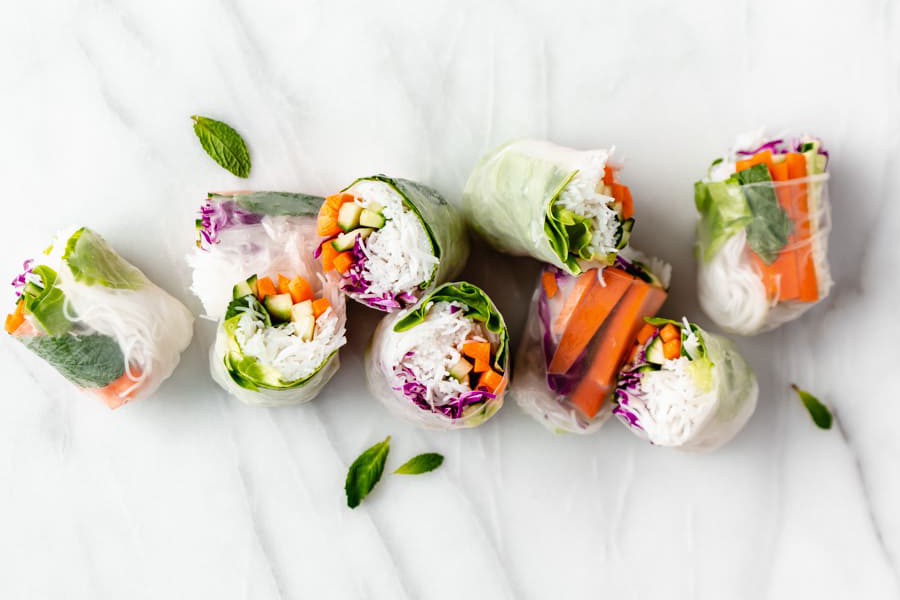 Hardly anybody would hate this dish from mainland China. These are specifically loved by kids and young. Spring rolls at your wedding will simply spring your event a bit up and take it another level. So, don't miss to have a live food station for the spring rolls as well. Your guests would love to have them at your wedding.
Perfectionist Choice – Lasagne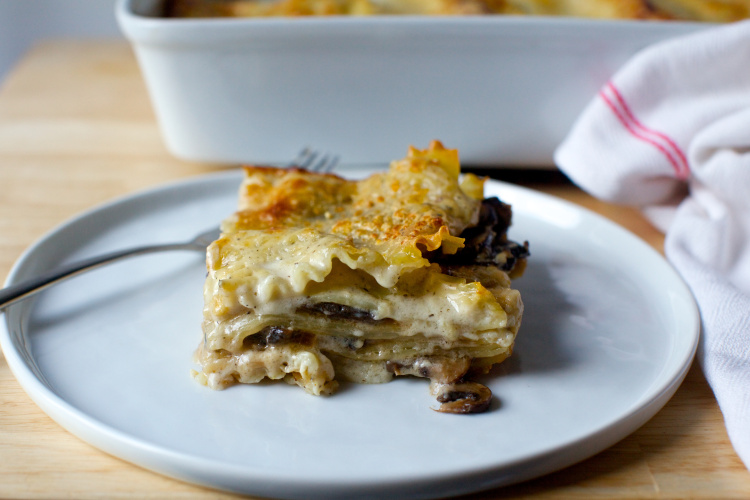 Take your BIG DAY to another level by simply adding a food item full of pizzazz, Lasagne. Your guests would probably come to you to especially thank you for the choice of food items you have added to your wedding menu. This Italian dish consists of baked meat or vegetables and cheese sauce tastes out of the world. Lasagne is a great replacement to your regular pastas made in red and white sauce. Top up your wedding menu with this!! Your guests would be delighted to have it at the wedding.
RELATED: 305 Wedding Buffet Menu Ideas
French Fries not just for French!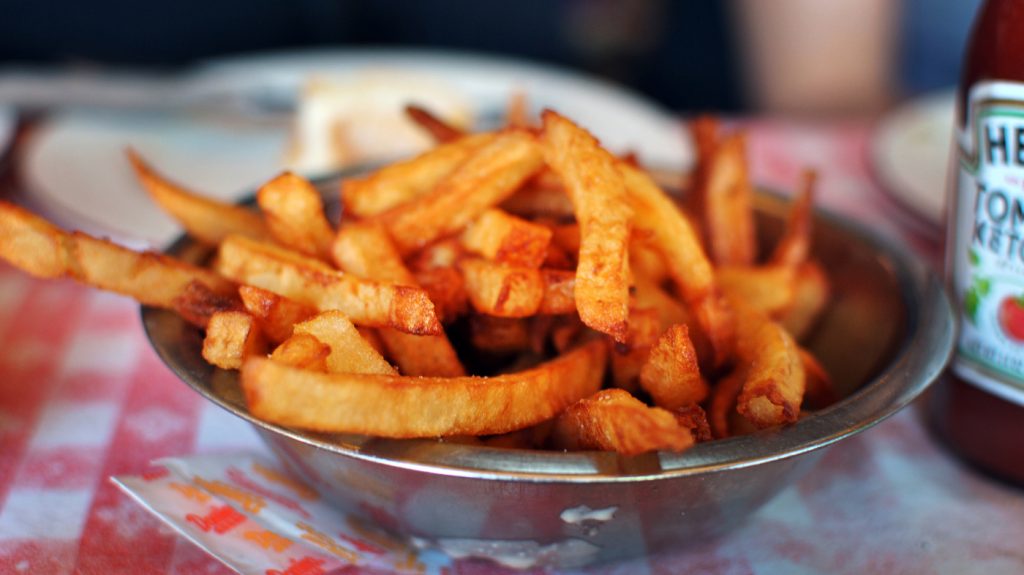 French fries are not just for French, you can also have them in your wedding. And the best part is there is no age to have French fries. One can enjoy it any age, be your guests a 10 year old guy or his 70 year old grandfather, both of them will enjoy it equally. If you don't trust then have a bet! So, have a live food station for French fries.
Ravishing Shakes, Smoothies, and Slush Parlour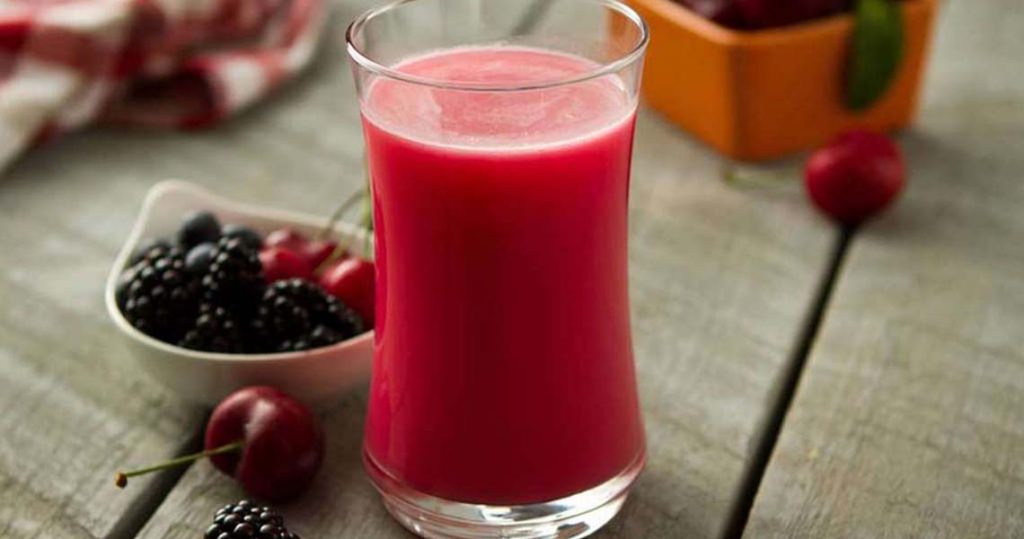 Gone are the days when only tea, coffee or fruit juices were added to the wedding menu. Now is the time to mesmerize everybody with an addition of unique drinks in your wedding menu. This is going to be an add-on to your wedding menu that your guests would talk about even after your wedding is over.
Pop-up the event with Flavored Popcorn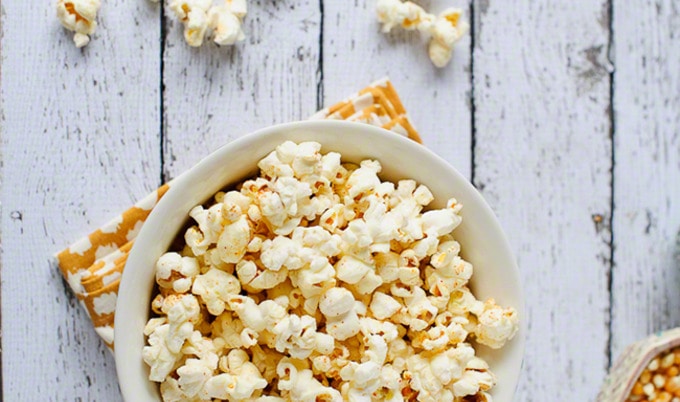 Why should you have popcorn while watching movies in theatre or in some fair? Of course, you can enjoy them otherwise also. Now a days, caterers are leaving no stone unturned to make your event a grandiose one, therefore for the crunchy goodness they simply add flavored popcorn to your wedding. This yummy treat will fill your young guests with immense surprise and with good reasons to talk good about your wedding with their schoolmates next day.
Mouth-Watering Nepalese Dumplings (Momos)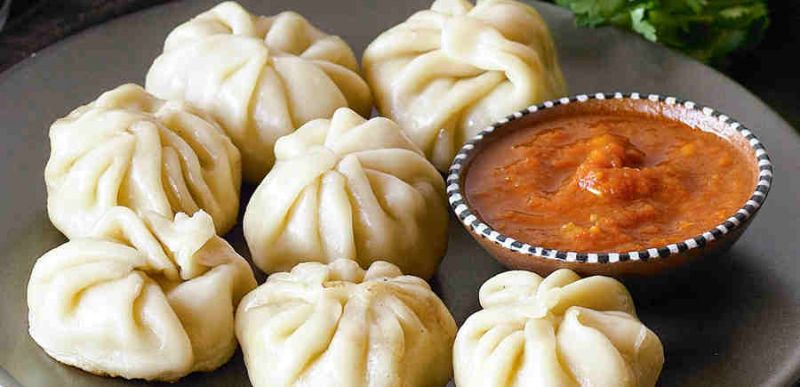 People who love momos know how to enjoy every bit of these cute dumplings. To add to some steamy delight to your winter wedding momos are perfect options. You can have both vegetarian and non-vegetarian options for your wedding guests. Nowadays there are different types of momos available in the market from steamed to fried, to tandoori, your guests will love all of them for sure.
ALSO READ: Healthy Wedding Food Menu Ideas
Juicy & Spicy – Mutton Seekh Kebab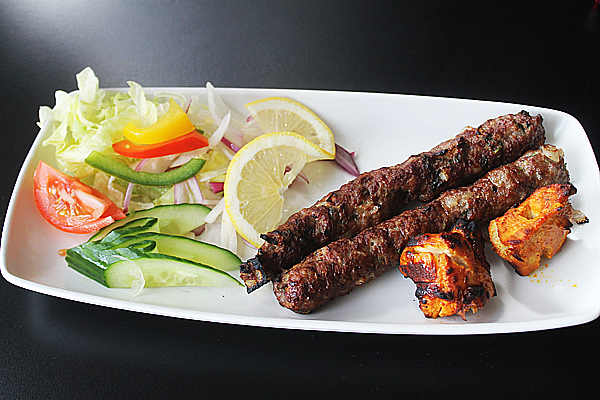 A mandatory non-vegetarian food item for all your non-vegetarian wedding guests. This is one-of-its-kind non-veg dish that no meat-lover will deny ever! Freshly minced mutton when mixed with an Indian spice mix and cooked on open charcoal fire, they make for a perfect non-vegetarian dish to savor on.
Assorted Pastry Live Food Station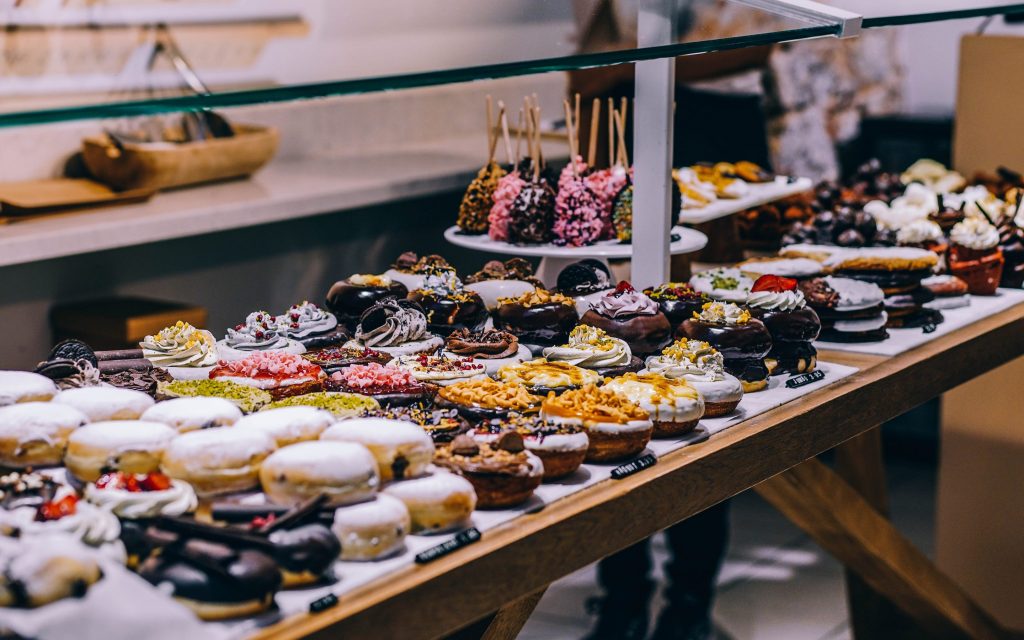 Who would not love to savor on these delicious desserts? This is the one and only dessert which people want to have to celebrate their lives' big or small events. And your wedding is the biggest event of your life that makes assorted pastry live food station a necessity for your BIG DAY!
Let the Grill, Grill the Cheese Sandwich at your Wedding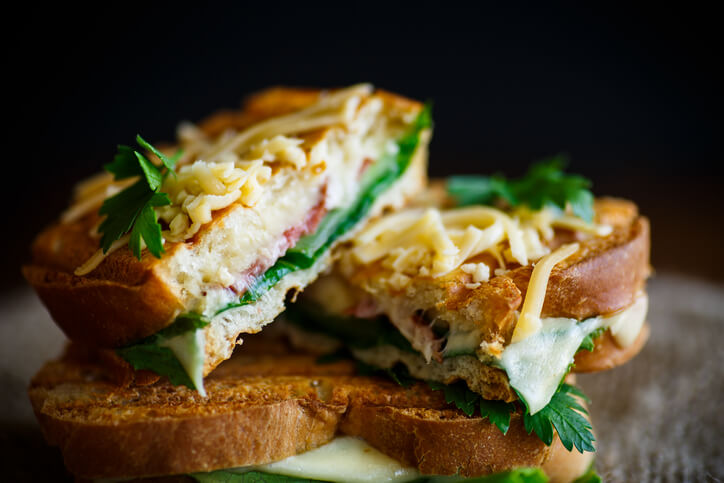 Yeah, why should you only have grilled sandwiches as an evening snack, why not to add it to your wedding menu and let everybody enjoy it to the fullest? Yes, grilled cheese sandwiches are trending in weddings these days, they make for a perfect wedding snacks too! Have them at your wedding also!
Crisp and Cute Tacos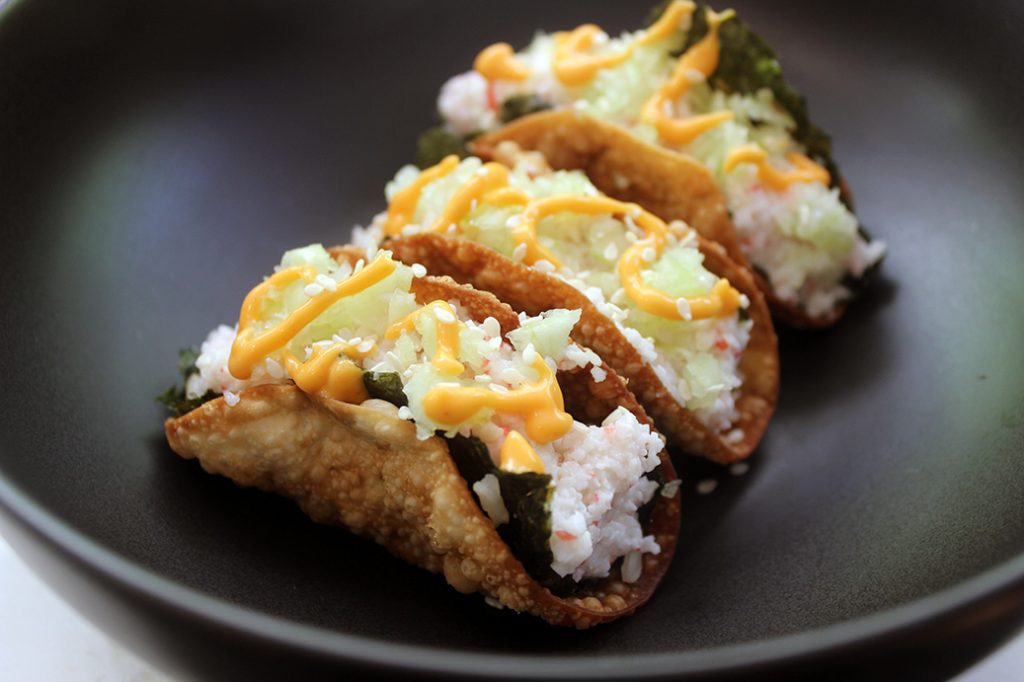 Your wedding is a once-in-a-lifetime event that deserves goodness of every region in its menu. And this Mexican snack that has gained immense popularity in the last few years, is a MUST HAVE food item in your wedding menu. Healthy and perfect for your fitness freak wedding guests. Tacos are wheat-based, dried tortilla shells filled with mix veggies, kidney beans and goodness of nature that your guests would love to savor on.
Raffle your Guests with Waffle Station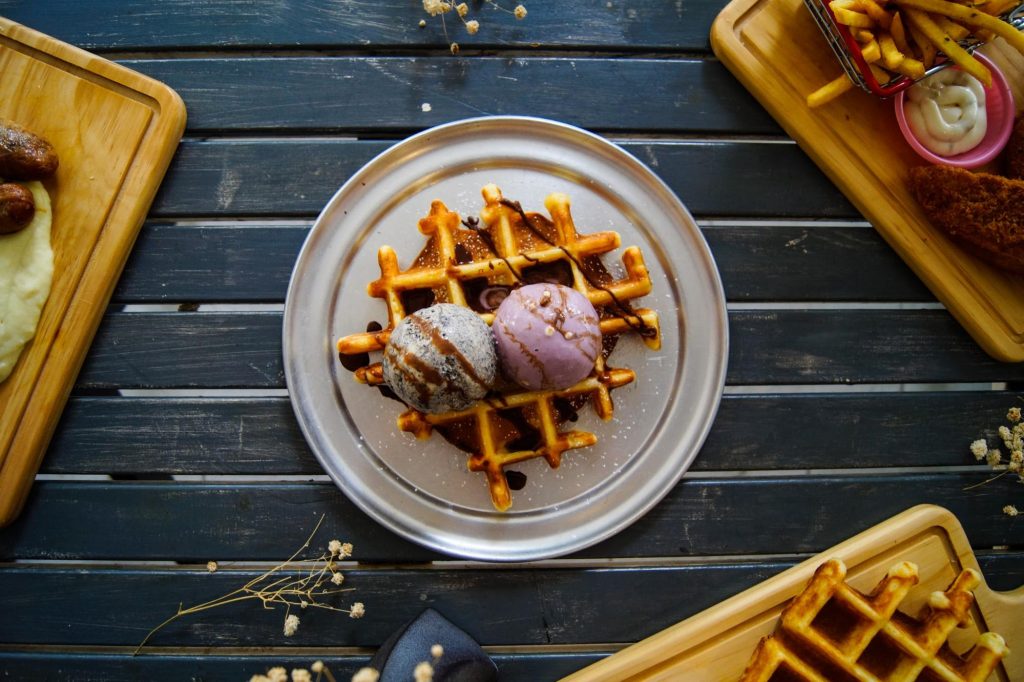 Waffles have successfully taken the dessert menu by a storm worldwide, they have undoubtedly made their way from restaurants and eating joints to weddings as well. Just imagine, freshly cooked waffles served at your wedding in different flavors with a variety of toppings will simply make for a modern addition to your wedding.
Chicken Lollipop for Hot Chicks!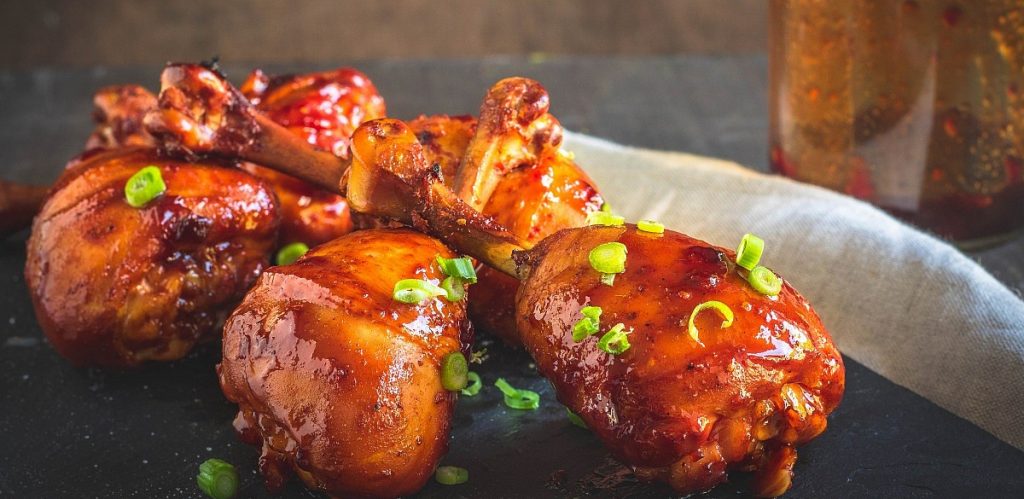 Love for chicken lollipops and fried chicken is FOREVER TYPES! It is in fact, one of the most loved fast food in India. A great way to treat your wedding guests is to simply add these crispy and juicy chicken to your wedding menu.
For that Childhood Delight add Floss Candy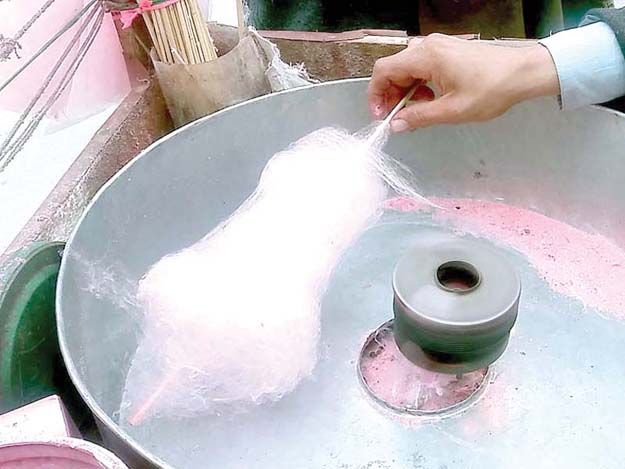 If you want to take your wedding guests down the memory lane, then adding their childhood delight – Floss Candy to your wedding will be just enough. Floss Candy or affectionately known as 'gudiya ke baal' in India are surely going to attract your wedding guests, no matter their age! A perfect addition to your wedding to make it a little quirky!
Surprise your Guests with Canapes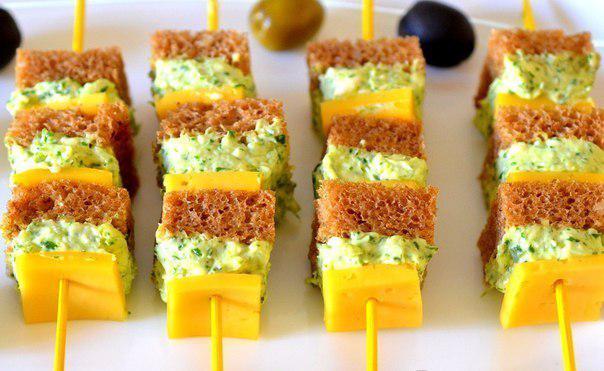 The deep-fried, small baskets topped with different toppings will add to your guests flavor palette. Whether your guests are vegetarians or non-veggies, Canapes will simply enchant them, they won't be able to resist their temptation!
Tropical Fruit Flambe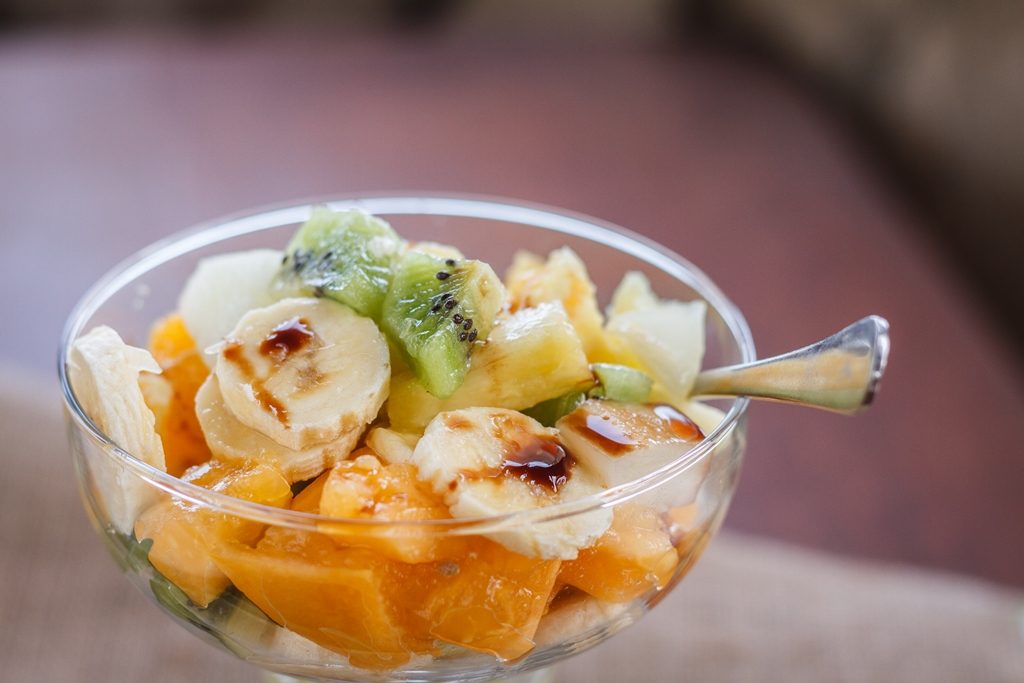 Just imagine fruits on fire! Actually, the flavor of fruits is enhanced by inducing alcohol and setting it on fire. HEAVENLY ADDITION to your wedding menu, especially for the guests with sweet tooth. Believe you me, your guests are going to love this dessert!
Leave Water Fountain have Chocolate Fountain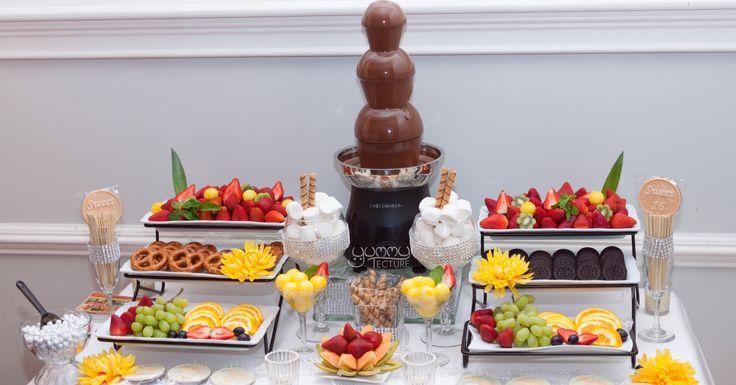 Chocolate fountain is a delight for cocoa lovers. Why should your guests only enjoy it at some restaurant? Why not treat them with chocolate fondue at your wedding? Let this machine from which the melting chocolate flows appeal your guests at your wedding as well. A perfect replacement to commonly served Indian sweets like gulab jamun, rasgulla, gajar ka halwa etc.
Sweet Treat to Guests with Ice Cream Parlour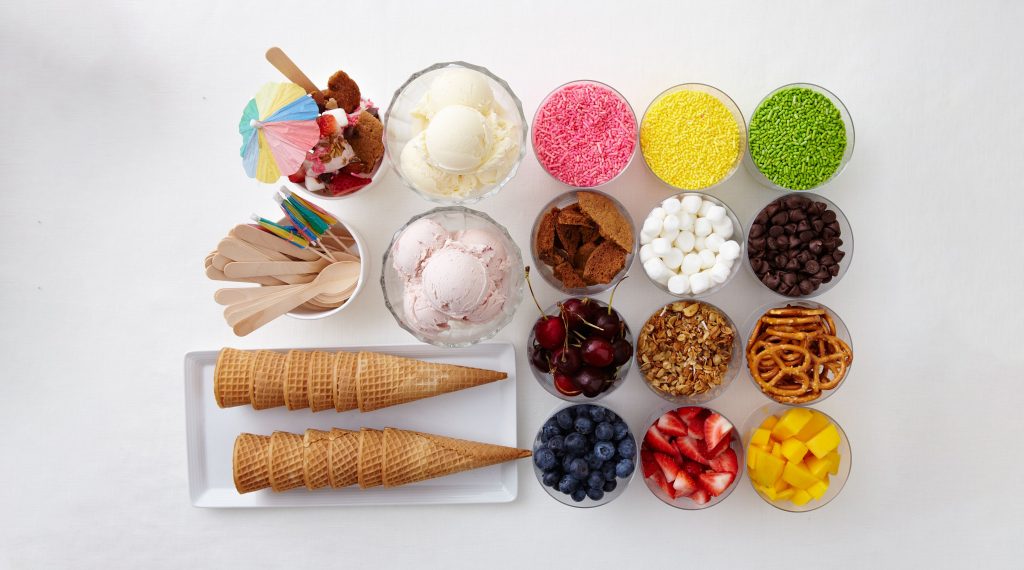 Unlike olden wedding menus, where you serve already made ice-creams to your wedding guests. It is a new and unique addition that would make your guests not just HAPPY, but also DELIGHTED TO THE EXTREME! It is trendy, offbeat and unique Ice cream making technique that will just make up for an appealing live station. Your guests would love to watch them prepare their favorite ice-cream before their eyes.
AND FINALLY…..
Thanks for reading. Hope this list help you add wonderful, unique, and extraordinarily appealing live food stations at your wedding and add to the event in a grand way. And if you also have some special live food station idea with you, please do share with us in the comment section below. We would love to have them in the list!
Happy Wedding…. ☺ ☺