It's no brainer that the most important part of any event, including a wedding, is food. Food plays a crucial role when it comes to successful wedding planning. And, wedding food is the part that consumes the most portion of your wedding budget. Of course, after spending a hefty amount on your wedding, you would definitely want to have the best cuisine served to your guests.
Most couples find it really difficult to deal with their wedding guests' complaints, which is obvious, of course. But I tell you a trick to have the happiest wedding guests. And the trick is to serve them the best food. Not only will they be happy, but also they will talk about your wedding even after it's over. Here I am sharing a list of 305 wedding food ideas for Buffet, take a look.
SNACK BAR (VEGETARIAN)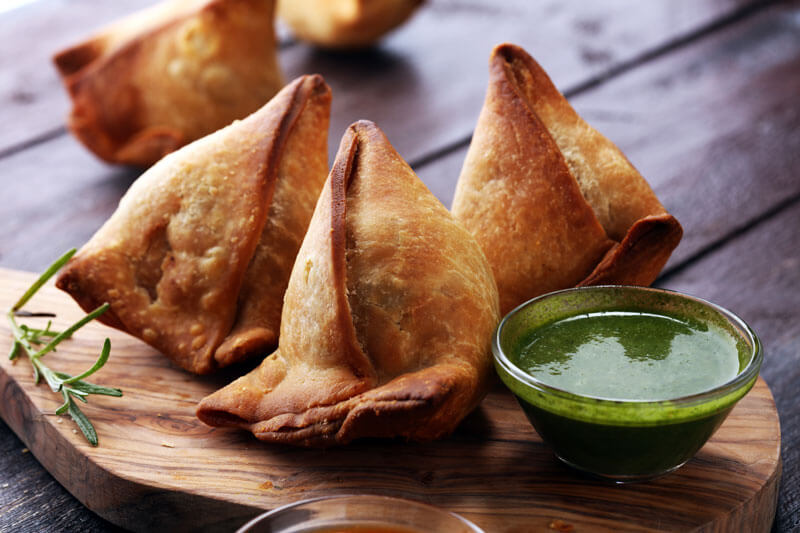 The wedding menu without the snack bar is incomplete. Here are the evergreen food items that you can choose for your wedding menu:
ASSORTED PAKORA (VEGETABLE FRITTERS)
AALOO PYAZ PAKORA (POTATO & ONION FRITTERS)
SAMOSA
VEGETABLE/ CHILLI PANEER
PANEER CHILLA
DHOKLA
CASHEW NUT ROLLS
CHINESE NOODLE/ MEXICAN/ GOBHI
VEGETABLE KEBAB NARAM DIL
ALOO KABAB NARAM DIL
VEGETABLE CUTLET
SURTI KEBAB
ACHARI CASHEW NUT ROLLS
FRUIT CHAAT
VEG KABAB
GOL GAPPE
NAWABI KAJU ROLL
BHEL/CREAMY CORN/PANEER/MUSHROOM/PAPAYA
AVOCADO CHAAT
PANEER SATAY
PANEER TIKKA (Tandoori/Achari/Hariyali/Kali Mirch)
PANEER TIKKA ZAFRANI
TANDOORI PANEER LOLLIPOP
PANEER PAKORA
PANEER MASALA CUTLET
PANEER MASALA FINGERS
ALOO TIKKI
TANDOORI STUFFED MUSHROOM
PANEER METHI TIKKI
PANEER PAPAD TIKKI
PANEER SPINACH ROLL
CHOWMEIN
BHEL PURI
GRILLED MUSHROOM
KACHE KELE KE KEBAB
HARA BHARA KEBAB
DAHI SUFIYANA KEBAB
BHUTTE KE CUTLET
SUBZ SEEKH KEBAB
PAV BHAJI
CHILI SESAME TOAST
CORN SHOOTERS
PANEER BHURJI PAPAD CONES
VADA PAV SLIDER
VEG KEEMA SLIDER
Related: Wedding Food Dos and Don'ts
SNACK BAR (NON-VEGETARIAN)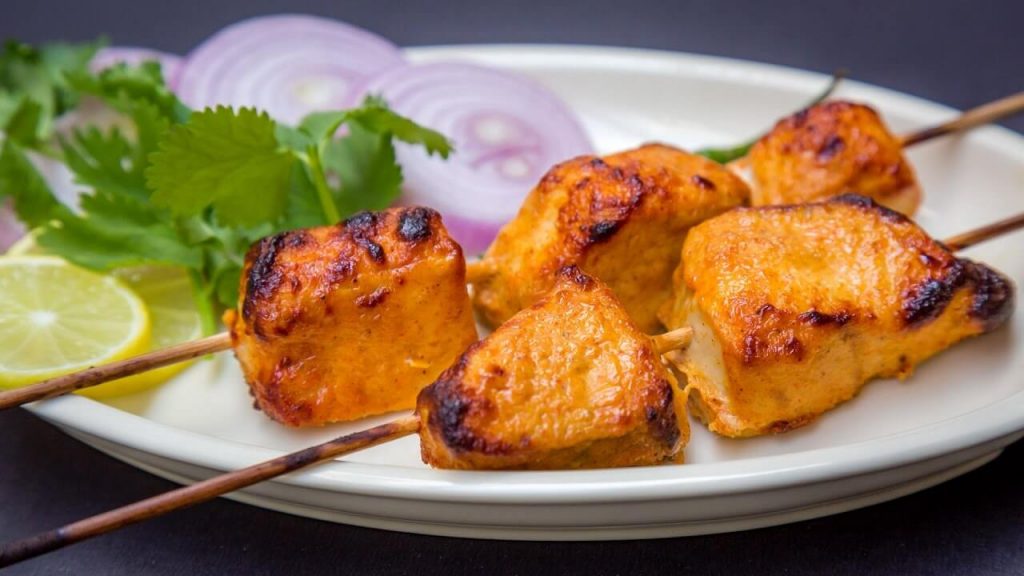 Non-Vegetarian snack for your guests who love to savor non-vegetarian snacks. Here are some of the mouth-watering go-to snack items.
SHRIMP
SHRIMP LOLLIPOP
SHRIMP TOAST (Only Butler Passed)
ACHARI FISH TIKKA
COCONUT CRUSTED FISH CAKES
MAACHLI KOLIWADA
FISH KALI MIRCH
AJWAINI FISH TIKKA
FISH AMRITSARI
TANDOORI SALMON ON STICK
TANDOORI SALMON
MURGH SAUNFIYA TIKKA
CHICKEN -IN -BLANKET
MURGH BADAMI SEEKH
MURGH TIKKA
MURGH ADRAKI KEBAB
MURGH KALI MIRCH
MURGH HARIYALI TIKKA
MURGH MALAI KEBAB
MURGH SHASHLIK
CHICKEN CUTLET
MURGH ACHARI KEBAB
MURGH KASTOORI KEBAB
MURGH LASOONI TIKKA
MURGH BATATA
MURGH RESHMI KEBAB
NOORANI MAIL-JOL
MURGH PESHAWARI KEBAB
TANDOORI CHICKEN CHOP
CHICKEN LOLLIPOPS
CHICKEN KEEMA CROSTINI
CHICKEN KEEMA SLIDER
BOTI KEBAB
TANDOORI LAMB CHOP
KAKORI KEBAB
LAMB SEEKH KEBAB
CHAPLI KEBAB
GILAFI KEBAB
SHIKAMPURI KEBAB
LAMB SHASHLIK
LAMB KEEMA SLIDER
LAMB KEEMA CROSTINI
MAIN COURSE (VEGETARIAN) – DAAL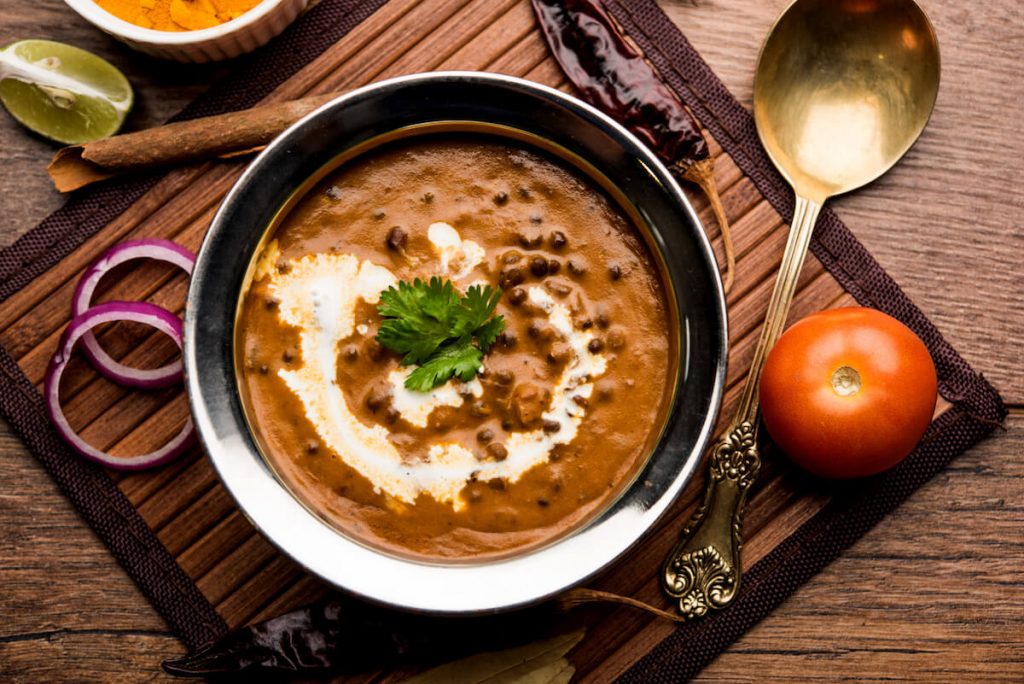 Daals are the most important part of the Indian wedding menu. You should have at least two to three daals at the wedding. You can consider having:
DAAL MAKHANI
DAAL TADKA
DAAL BUKHARA
PUNJ RATANI DAAL
CHANNA RAWAL PINDI
DAAL SAAG
DAAL MAHARANI
LOBHIA MUSHROOM
RAJMA MASALA
YELLOW DAL WITH GARLIC TADKA
PUNJABI KADI PAKORA
Daal tadka should always be there accompanying any other daal because Daal Makhani and most of the other daals have kidney beans and Urad daal in it, which most people avoid eating at night. Having daal tadka on the menu makes it easy for your guests to savor it.
Veggies
Veggies in the wedding menu will always be divided into dry and gravy. When it comes to dry veggies, you can have the following:
MAIN COURSE – DRY (VEGGIES)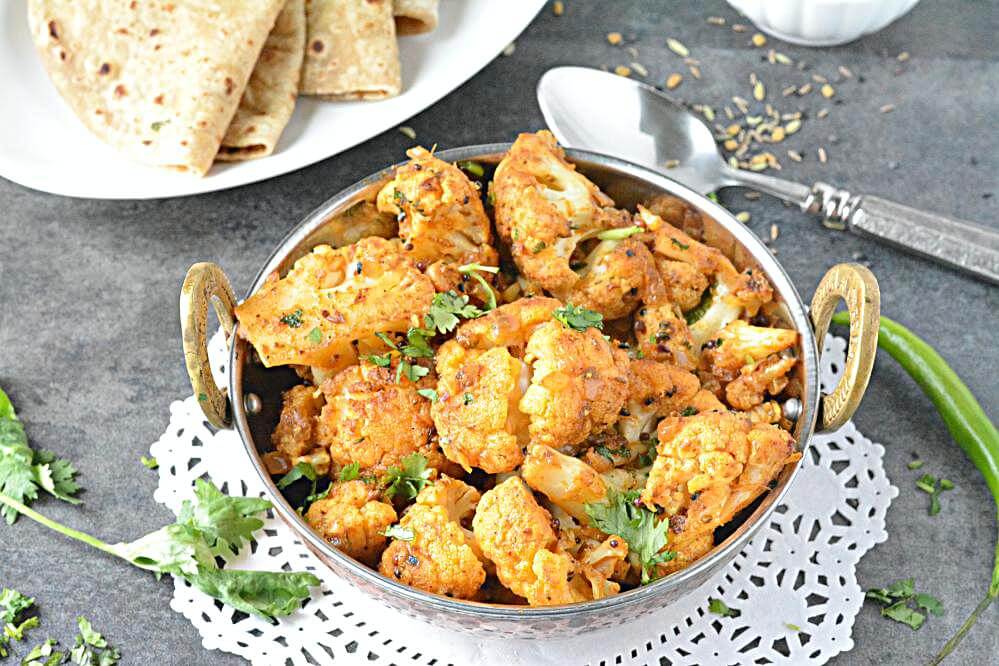 BHINDI DO PYAZA
MIXED VEG
BHARWA BAINGAN
BHARWA BHINDI
ACHARI BHINDI
CHILLI MUSHROOM
GOBHI MATAR MASALA
ACHARI GOBHI
MATAR PANEER MASALA
MUSHROOM TIKKA MASALA
CREAMY MUSHROOM
GOBHI ALOO MATAR
KURKURI BHINDI
BHINDI ALOO JUGALBANDI
BHINDI MASALA
AALOO PALAK BHAJI
BAGARA BAINGAN
JEERA ALOO
METHI ALOO
Also See: Healthy Wedding Food Menu Ideas
MAIN COURSE – GRAVY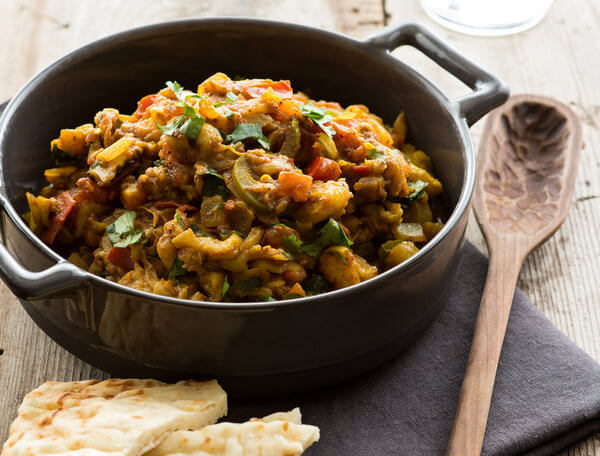 Veg Gravy (Most gravies are rich and authentic that make the whole dish super delicious)
MATAR MUSHROOM
MAKAI KHUMB MASALA
METHI MALAI MATAR
VEGETABLE JALFREZI
SARSON DA SAAG
KADAI PANEER
PANCHMEL KADHAI
KASHMIRI DUM ALOO
DUM ALOO MASALA
PAHADI ALOO
ALOO DAHIWALA
SPINACH KOFTA IN MAKHANI SAUCE
GOBHI MUSALLAM
BAINGAN BHARTA
GOAN VEGETABLE CURRY
STUFFED BAINGAN MASALA
MALAI KOFTA
SHAAM SAVERA
LYCHEE NARGISI KOFTA
MIXED VEGETABLES MAKHANI
KHUMB DO PYAZA
ALOO CHANA
PALAK CHOLE
VEGETABLE KOLHAPURI
TANDOORI STUFFED SESAME ALOO
NAVRATTAN CURRY
MAIN COURSE – PANEER BAHAR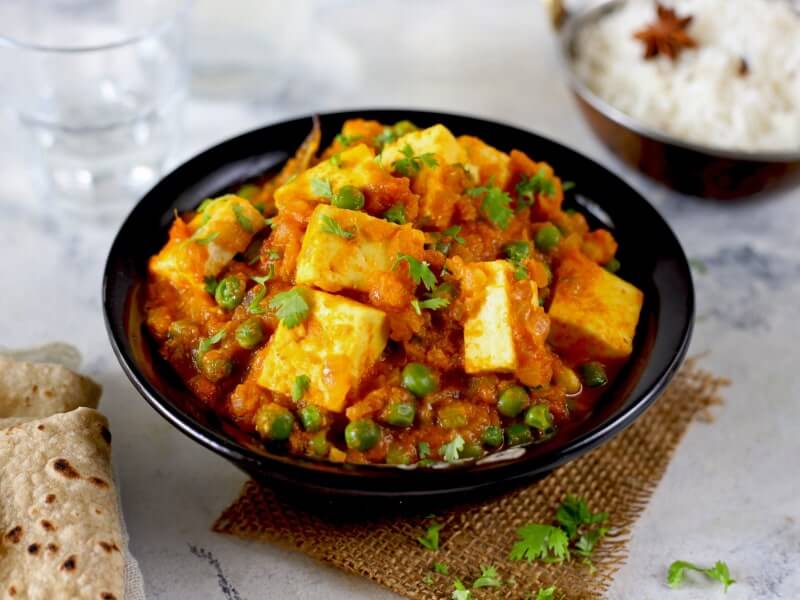 MATAR PANEER
PALAK PANEER
PANEER CAPSICUM MASALA
PANEER METHI MALAI
PANEER METHI MALAI MATAR
PANEER BHURJI WITH MATAR
PANEER MAKHANI
PANEER KAJU PHOOL MAKHANA
SHAHI PANEER
PANEER KORMA
PANEER KALI MIRCH
PANEER JALFREZI
PANEER ACHARI
PANEER LABABDAR
PANEER KHURCHAN
PANEER PASANDA
PALAK PANEER KE CHARRE
Related: Wedding Expenses Checklist
MAIN COURSE (NON-VEGETARIAN)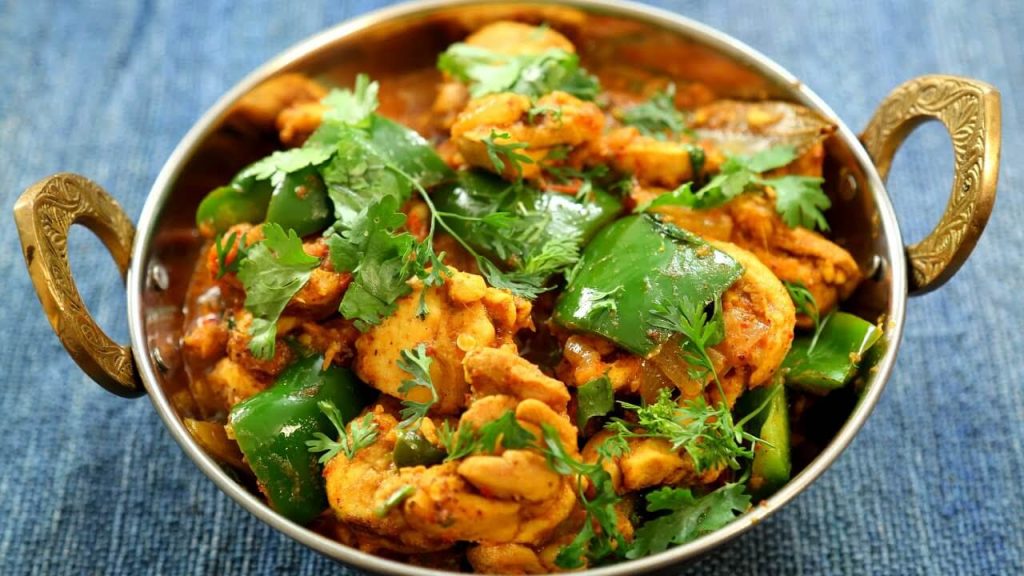 MURGH TIKKA MASALA
MURGH JALFREZI
MURGH MAKHMALI-E-ZAFRANI
MURGH SAAG

MURGH METHI

MURGH KHURCHAN
MURGH KEEMA
MURGH MAKHMALI KOFTA
MURGH KADAI
MURGH MAKHANI
MURGH VINDALOO
MURGH TANDOORI-DRY
MURGH SHAHI KORMA
MURGH DO PYAZA
MURGH DUM LAZEEZ
MURGH KALI MIRCH
MAIN COURSE – GRAVY (NON-VEGETARIAN)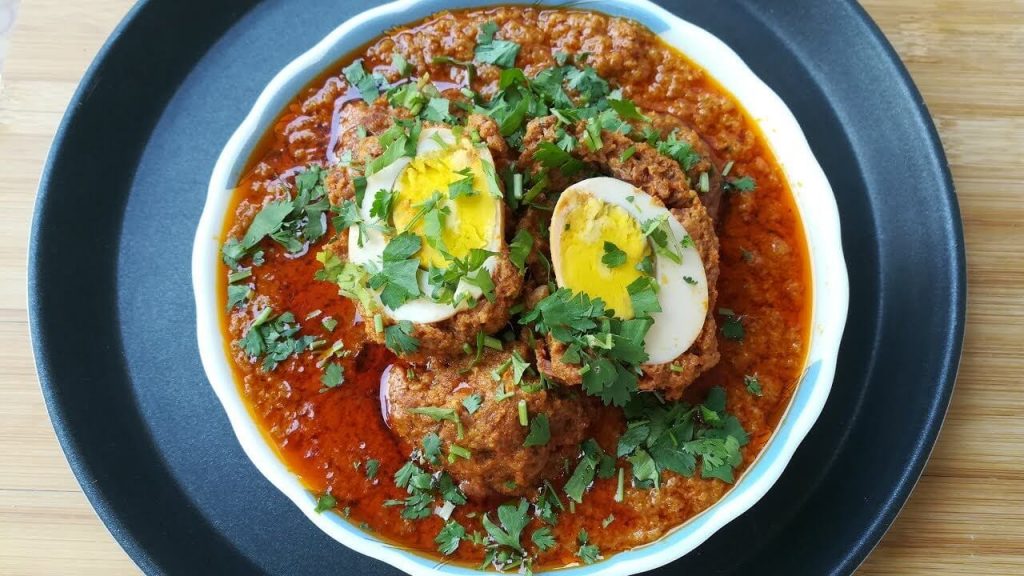 MURGH KOLHAPURI (SPICY)
MURGH KALI MIRCH
MURGH DUM BADAM PASANDA
MURGH LAJAWAB
MURGH METHI MALAI
MURGH MASALEDAR
MURGH HYDERABADI
GOSHT VINDALOO (SPICY)
GOSHT NARGISI KOFTA
GOSHT KEEMA MATAR
GOSHT KHARA MASALA
GOSHT DO PYAZA
GOSHT ACHARI
GOSHT BADAMI
GOSHT KADAI
GOSHT SAAG
GOSHT CHILLI MASALA
ROGAN JOSH
DUM KA GOSHT KORMA
BABY GOAT MASALA
GOSHT BHUNA MASALA
GOSHT DALCHA
LAMB KEEMA
GOAT PESHWARI
SEAFOOD SHRIMP OR FISH
BENGALI FISH/SHRIMP CURRY
MAACH BHAJA
BENGALI RUI MAACH
GOAN FISH CURRY
MALABAR MEEN CURRY
SHRIMP NILGIRI
MAIN COURSE – RICE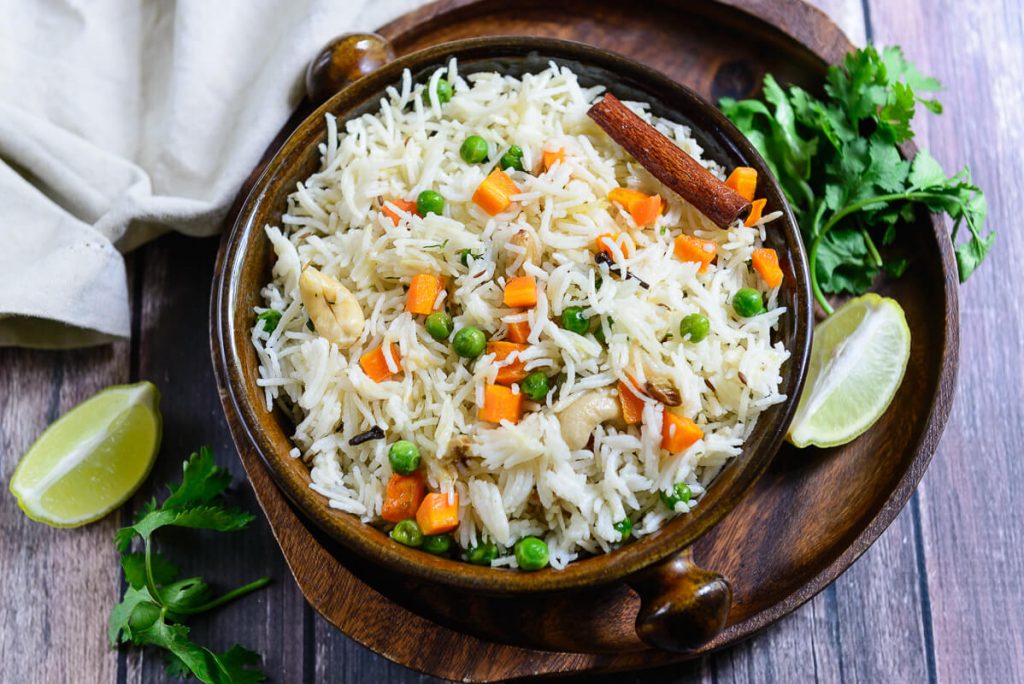 ZEERA RICE
PEAS PULAO
PATIALA PULAO
VEGETABLE PULAO
SAFFRON JEERA PEAS PULAO
KASHMIRI PULAO
SAFFRON PULAO
TIRANGA PULAO
CHAMAN PULAO
MAIN COURSE – BIRYANI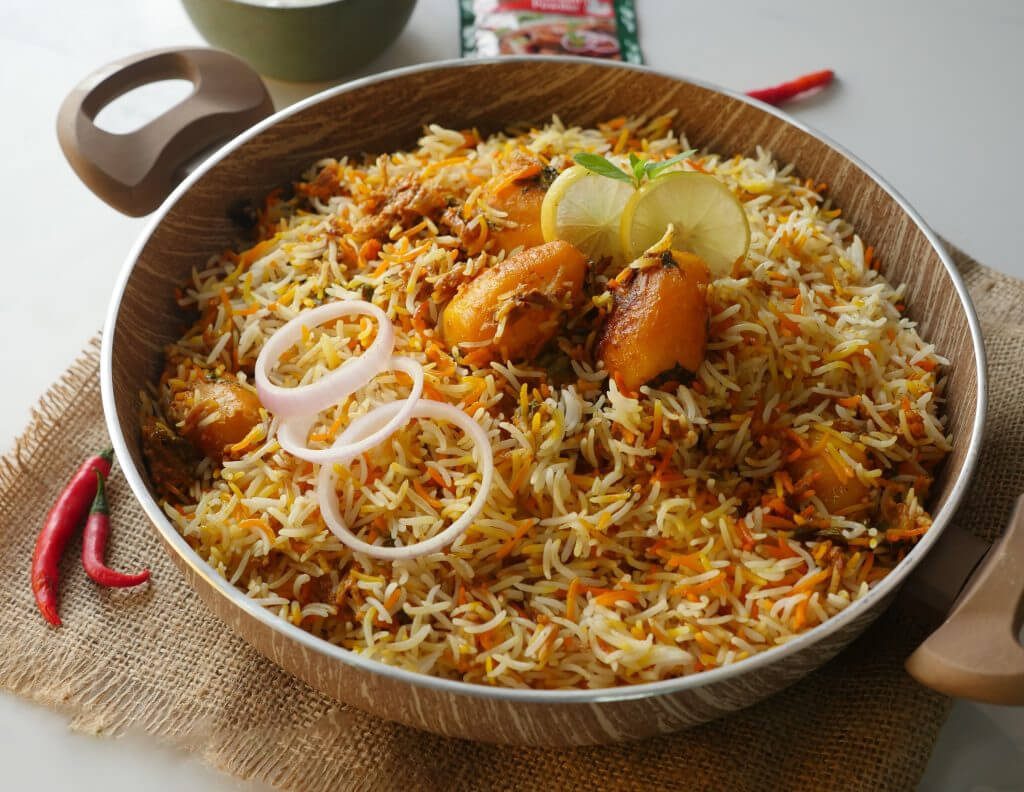 SUBZ OR VEGETABLE BIRYANI
ALOO DUM BIRYANI
MURGH HYDERABADI DUM BIRYANI
GOSHT DUM PUKHT BIRYANI
GOAT BIRYANI
MAIN COURSE – BREADS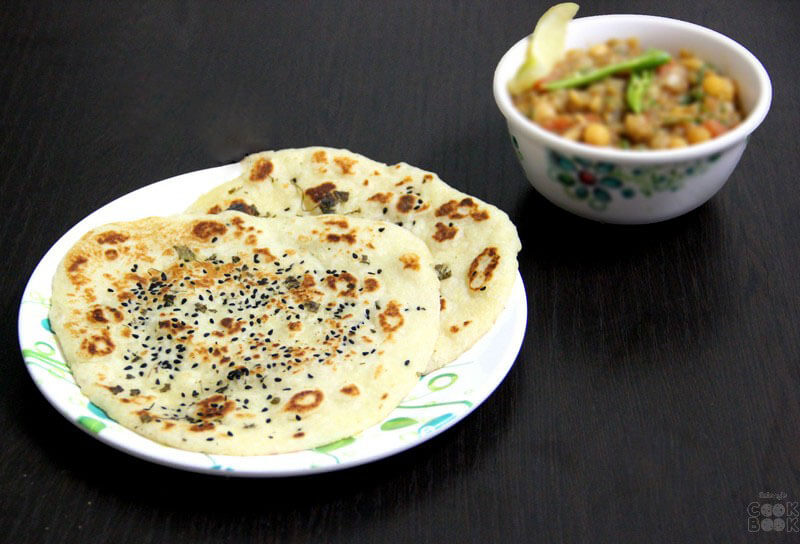 NAAN
STUFFED NAAN
BUTTER NAAN
KULCHA
LACHCHA PARATHA
GARLIC NAAN
ONION KULCHA
MISSI ROTI
PARATHA
PHULKA
METHI ROTI
PALAK ROTI
MAKKI KI ROTI
PUDINA PARATHA
ROOMALI ROTI
MAIN COURSE – RAITA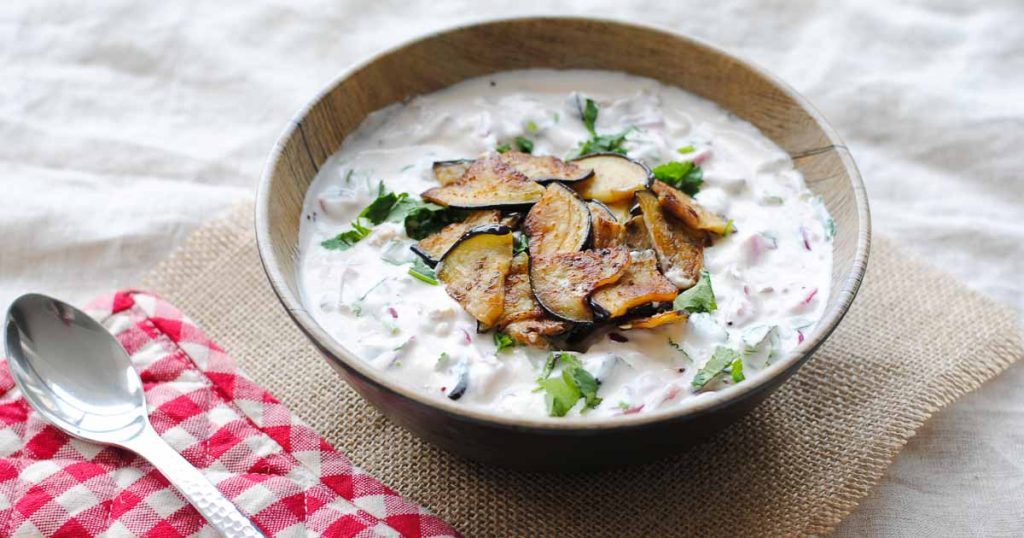 BOONDI RAITA
SPINACH RAITA
PINEAPPLE RAITA
BAINGAN RAITA
TOMATO/ONION/CUCUMBER RAITA
MIXED VEGETABLE RAITA
BEETROOT RAITA
MIXED FRUIT RAITA
DAHI GUJJIA
DAHI BHALLA
DAHI PAKORI
MAIN COURSE – SALADS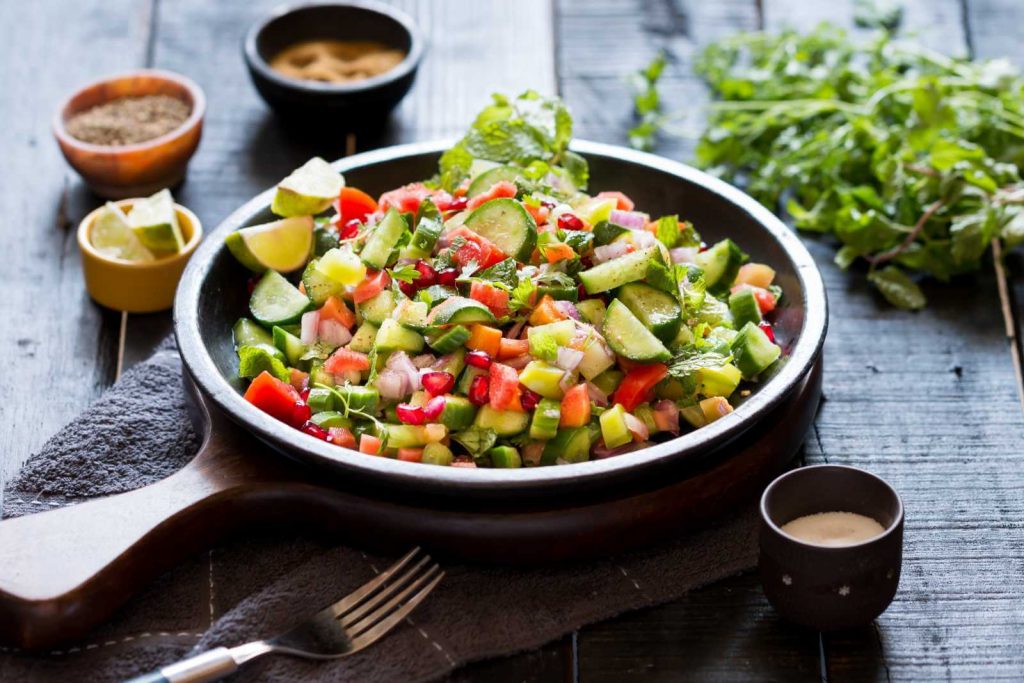 BASIC SALAD (Sliced Cucumber, Carrot, Onion, Tomato, Radish)
KACHUMBER SALAD
CORN SALAD
CHICKPEA SALAD
FRUIT SALAD
PASTA SALAD
MAIN COURSE – PAPAD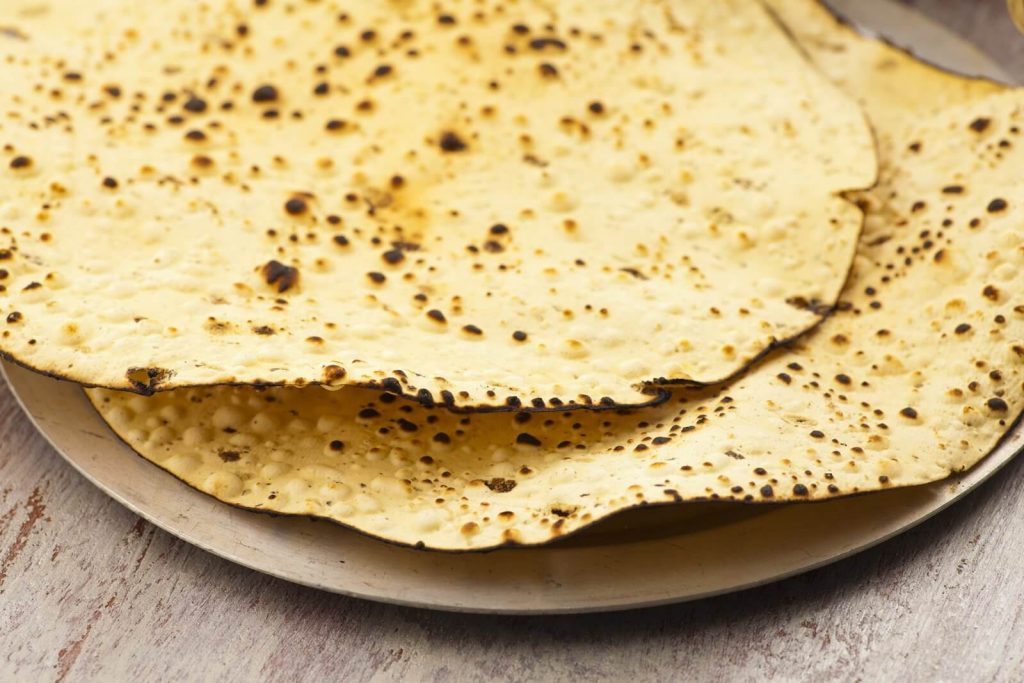 SIMPLE PAPAD
MASALA PAPAD
MAIN COURSE – PICKLES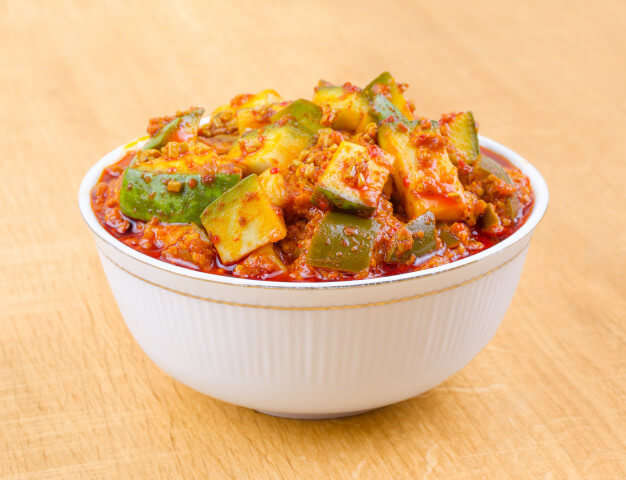 MANGO PICKLE
CHILLI PICKLE
MIXED PICKLE
DESSERTS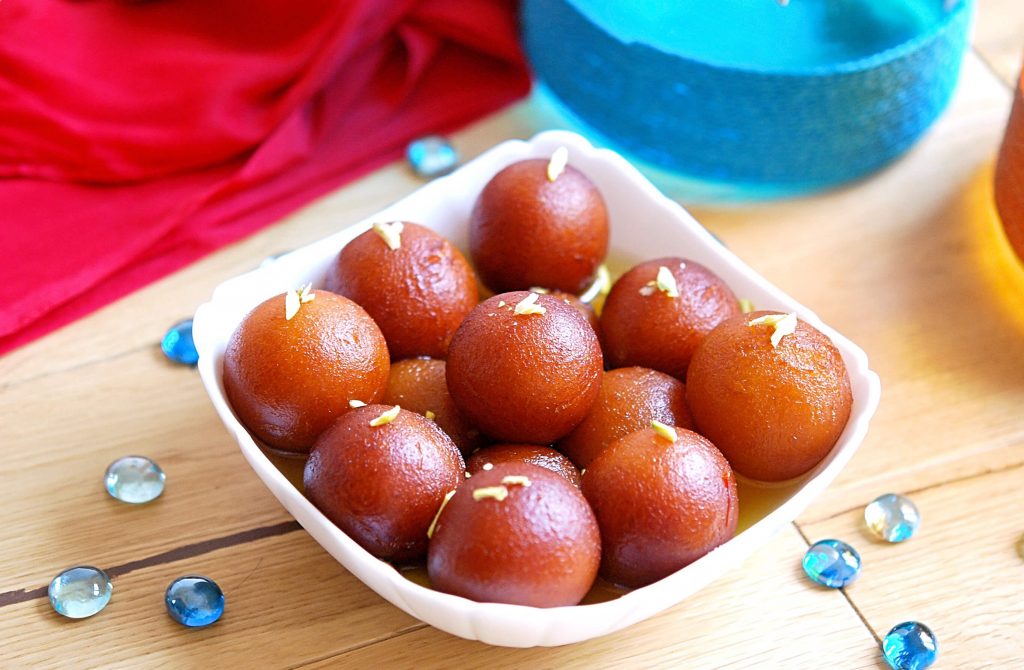 Lastly, desserts are one of the most important parts of your wedding menu. Here are some of the most served desserts; you can pick up the ones that suit you the most. The season of your wedding will also play an important role while choosing the best desserts for your wedding.
GULAB JAMUN
KALA JAMUN
MALPUA WITH RABRI (EXTRA COST)
CHENNA KHEER
RAS MALAI
RASGULLA
ANGOORI JAMUN WITH MANGO RABRI
ANGOORI JAMUN
CHENNA KHEER WITH MANGO RABRI
MOONG DAL HALWA
GAJAR KA HALWA
DOODHI HALWA
BADAM HALWA
AKHROT OR WALNUT HALWA
SEVIYAN KHEER
RAWA KESARI
BEETROOT HALWA
SHRIKHAND
SHAHI TUKRA
PHIRNI
DOUBLE KA MEETHA
KHUBANI KA MEETHA
JALEBI
FRUIT KHEER
DRY FRUIT KHEER
KULFI WITH FALOODA
SABUDANA KHEER
BADAM KHEER
PISTACHIO KHEER
RICE KHEER
GAJAR KHEER
BANANA FOSTER
MANGO BURFI
CHOCOLATE HALWA IN COOKIE SHELLS
CHOCOLATE HALWA WITH ICE CREAM
KESAR PISTA
STRAWBERRY BASUNDI
DATE WONTON
DATE PANCAKE WITH ICE CREAM
WALNUT HALWA IN COOKIE SHELLS
MOHANTHAL
ICE CREAM (Vanilla, Pista, Kesar Pista, Fig, Tutti Frutti, Mango, Chocolate, Butterscotch, Strawberry, Pistachio.)
PAAN BAHAR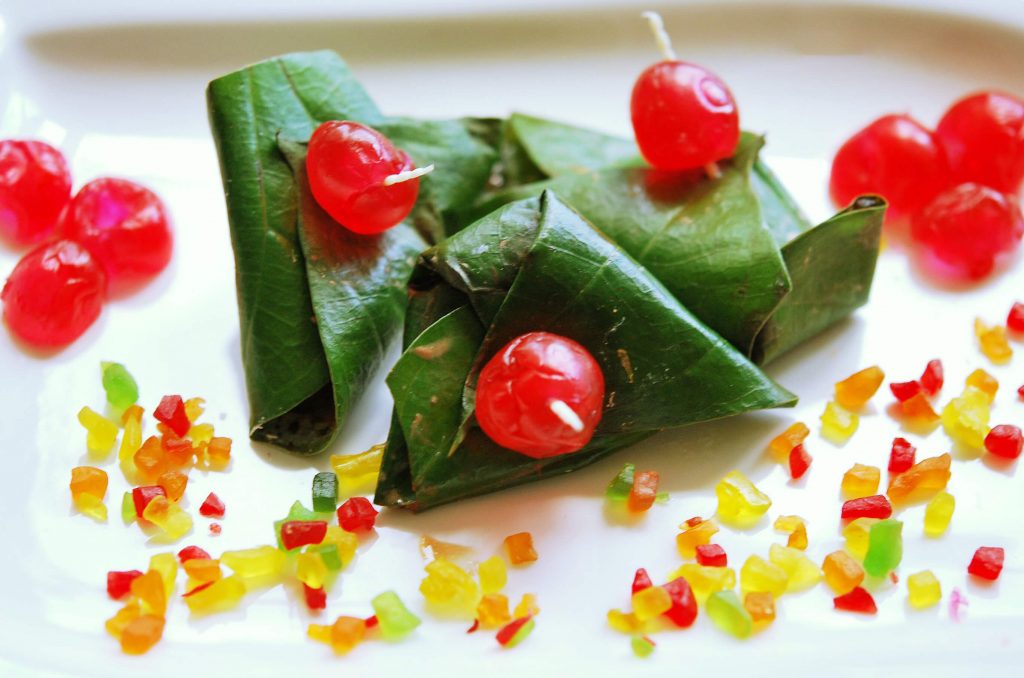 Let your wedding guests conclude the big day with a sweet paan served in a traditional style.
MEETHA PAAN
SAADA PAAN
CHOCOLATE PAAN
TOBACCO PAAN
QIWAM PAAN
So these are the 304 wedding food ideas for Buffet. You can choose food items from the list above for your wedding. Choose the ones that go well with your wedding theme and wedding season, as some of the dishes will be seasonal, only available in a particular season. Have a great wedding!
Happy Wedding…. ☺ ☺