Floral arrangements are a lovely way to brighten up a room, tie together décor at a wedding, or simply make someone happy. As a result, it's critical to understand all of the flower arrangements that go into a marriage. Here's a rundown of the most common wedding flower arrangements.
Let's take a look together…
FLOWER ARRANGEMENT FOR THE BRIDE & BRIDAL PARTY
1. Bridal Bouquet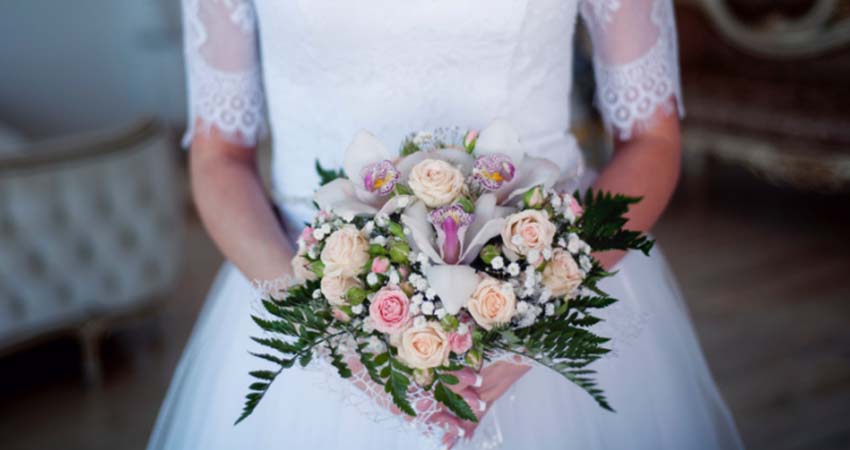 This is the most crucial arrangement to create. Don't be afraid to splurge on this one. Bridal bouquet will be the most photographed floral piece at your wedding. Make sure you spend your money on a bouquet that will stand out. Choose the appropriate flowers.

2. The Bride's Hair Flowers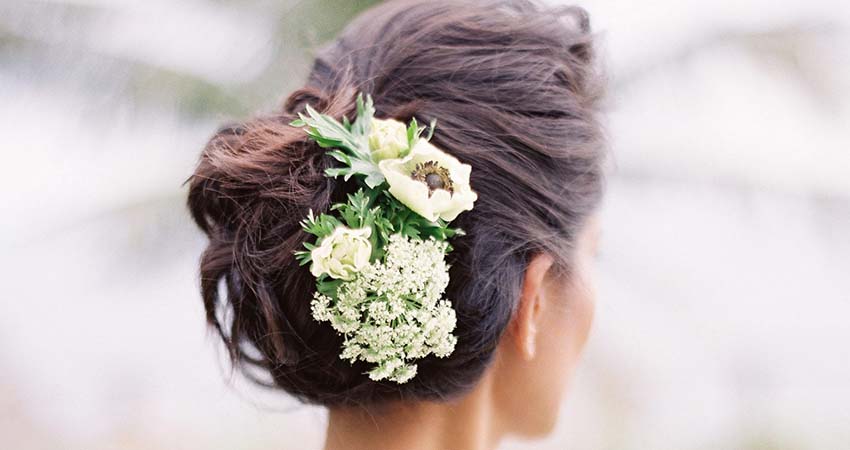 This includes floral crowns or other floral arrangements for the bride. Though it is an optional arrangement, you should make a concerted effort if you plan to wear a hair accessory. In this case, you need to exercise extreme caution. As your floral hair accessory will be an important part of your overall look that will be photographed more than the bouquet.

3. Tossing Bouquet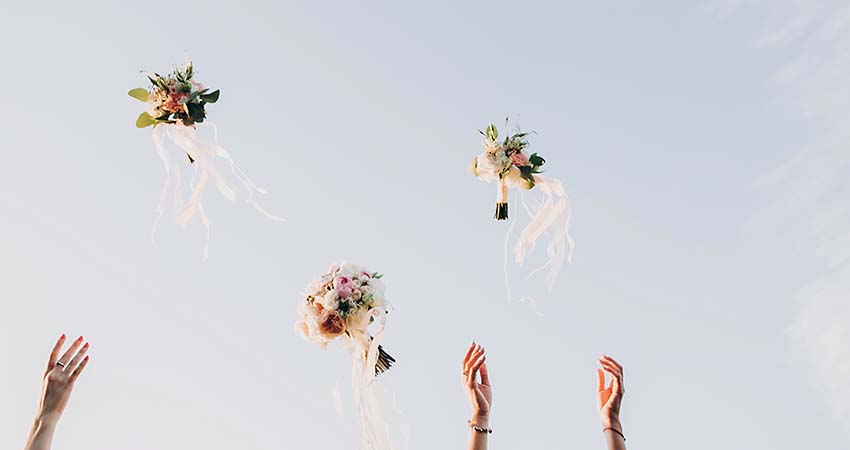 A tossing bouquet is one that is used for the bouquet toss at a wedding reception. Most brides use their wedding bouquet during the bouquet toss, but if you intend to keep your flowers, you should have a tossing bouquet. This could be a ramped version of your bridal bouquet. If you're saving your bouquet for preservation, consider using a bridesmaid's flowers for the bouquet toss to save money on a new tossing bouquet.

4. Bouquets for Bridesmaids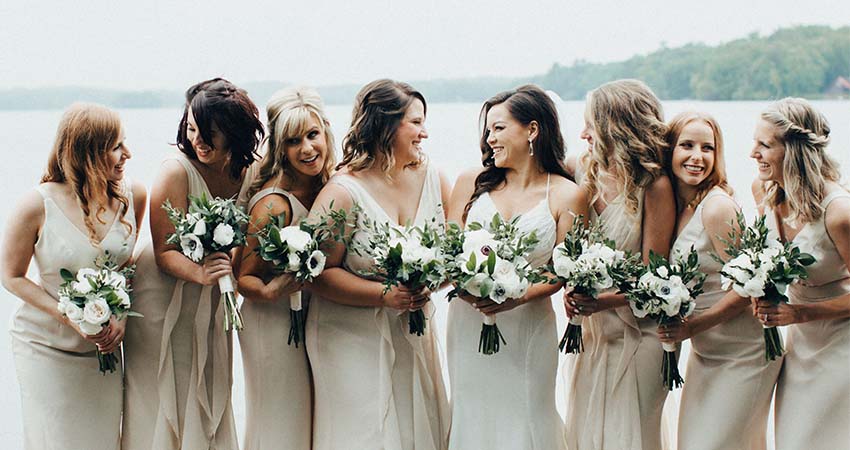 Bridesmaid bouquets are perhaps the most important arrangement after the bride's bouquet. You are not required to include them, but many couples do. They also provide fun photo opportunities for the bridesmaids.

5. Flower Girls' Bouquet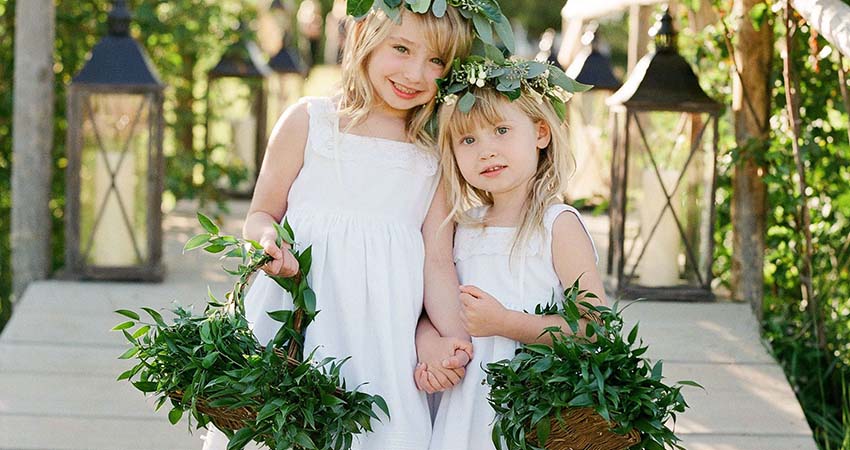 You can choose the Basket of Petals, Floral Crown, or Pomander for your little aides down the aisle. Make sure your flower girls have a simple and small floral arrangement.

FLOWER ARRANGEMENT FOR THE GROOM
1. Boutonniere for the Groom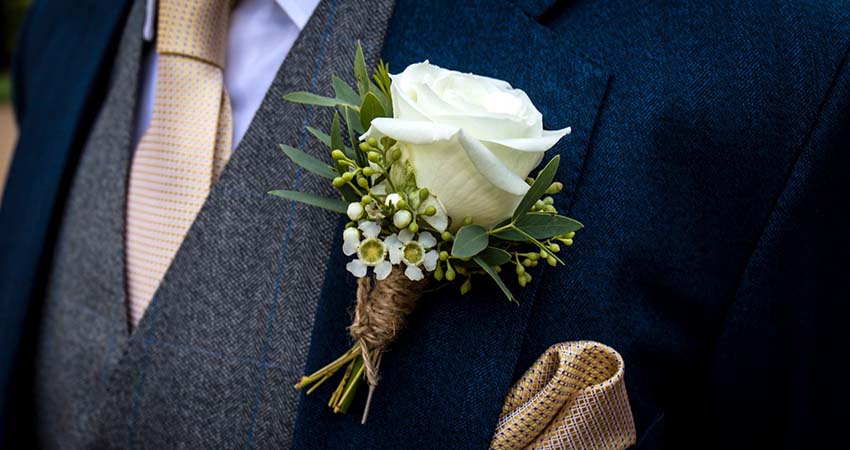 Boutonnieres are an adorable way to match the groom and his bride-to-be on the wedding day. This doesn't have to be very fancy or elaborate; a few small flowers will suffice, though.

FLOWER ARRANGEMENT AT THE WEDDING CEREMONY
1. Welcome Table Arrangements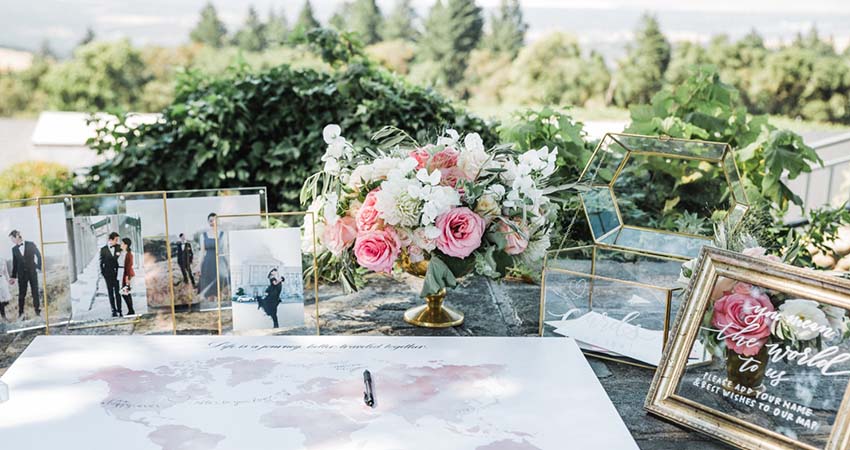 Entryway arrangements are essential because they are the first thing your guests see when they arrive at your wedding. It's a beautiful way to greet everyone as they arrive for the day. You can use various décor elements, such as balloons, to get away with it. On the other hand, Flowers have their own distinct impression that cannot be replicated in any other way.

2. Altar Arrangements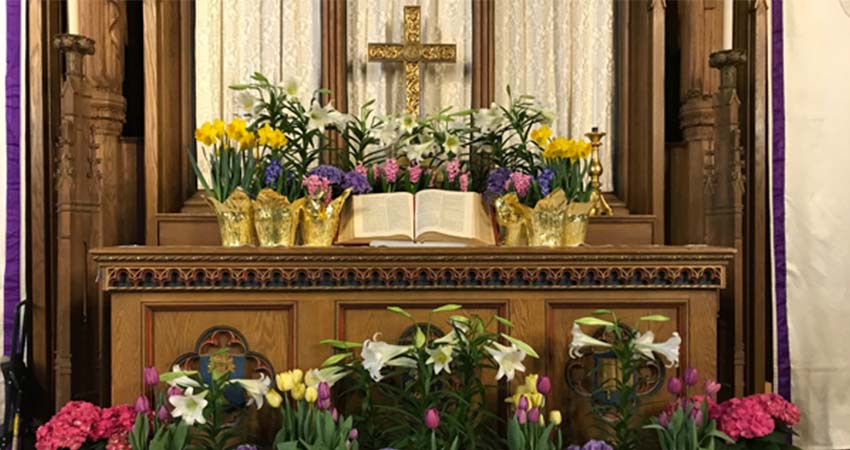 The majority of your ceremony photos will be taken against the backdrop of these arrangements. A beautiful floral arch at the altar will elevate your wedding decor to the next level.

3. Aisle Decorations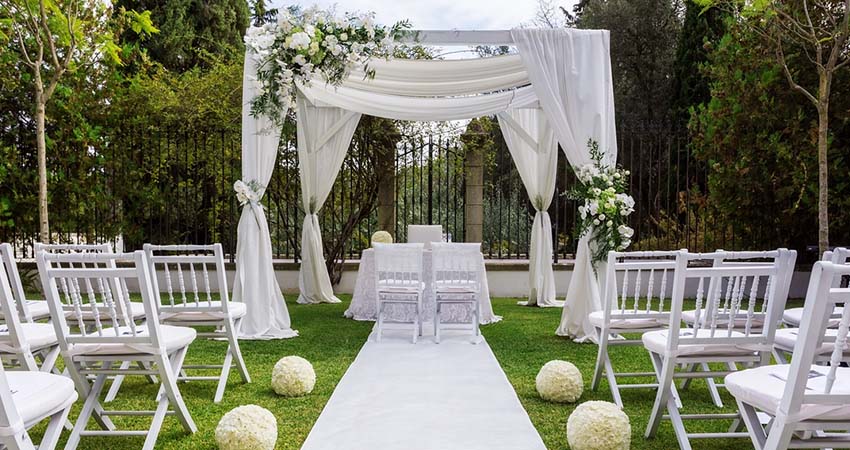 It's advised to keep your aisle decor simple yet impactful. You can choose to have two statement arrangements on either side of the aisle or a slew of smaller flower arrangements all the way down the aisle. It will look stunning in either case and will have a significant impact.

4. Seating Decor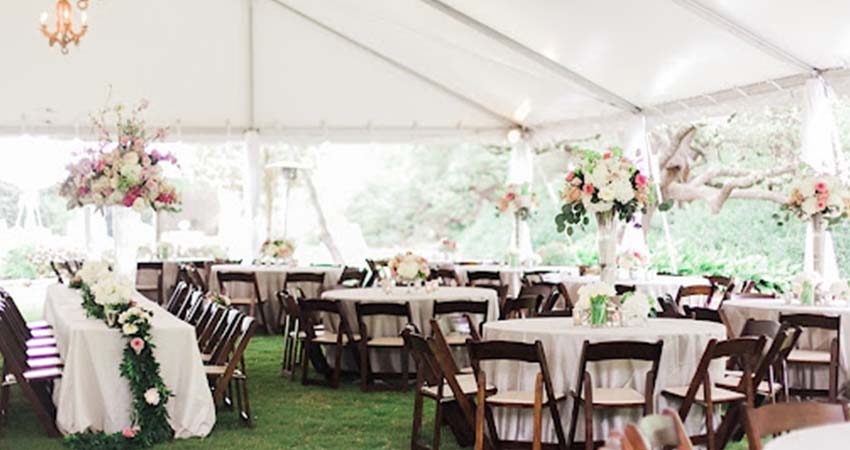 The chairs at the ceremony can be decorated in a variety of ways. However, flower arrangements will simply enhance the appearance of your guests' seating and make the wedding aisle look amazing. Make sure you choose small floral arrangements for seating decor.

5. Tossing Petals for Guests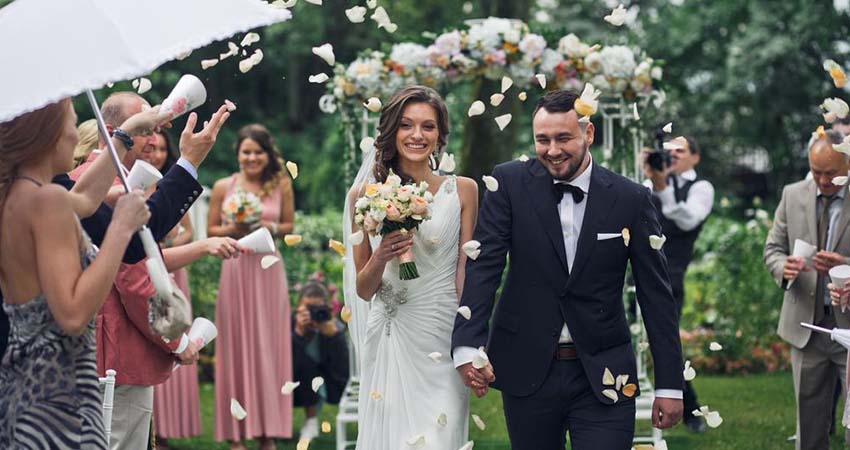 Guests toss petals as part of the grand wedding exit. This makes for memorable wedding photos as well as a magnificent exit. It's entirely up to you whether or not you want your guests to toss petals as you leave. You can even have your guests throw leaves, herbs, or environmentally friendly confetti.

FLOWER ARRANGEMENT AT THE WEDDING RECEPTION
1. Escort Card Table Decoration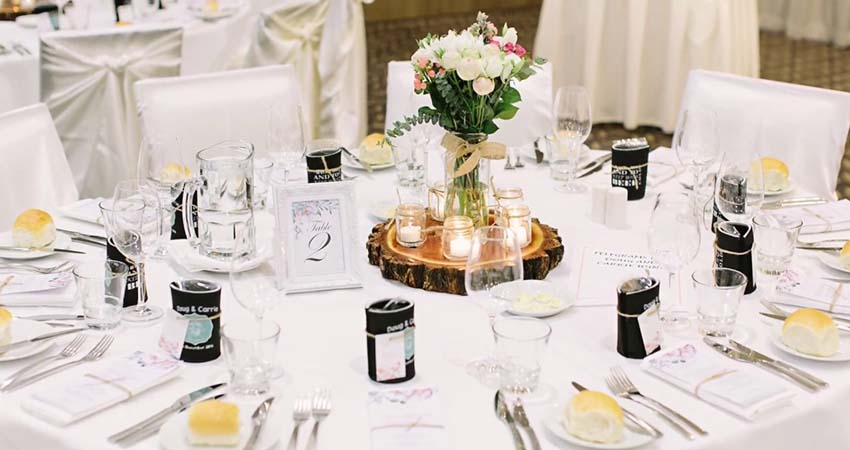 Escort card tables aren't required to be decorate with flowers only. However, it is something to give a thought to, if you wish to jazz up this one of the important displays.

2. Floral Arrangements for the Lounge Area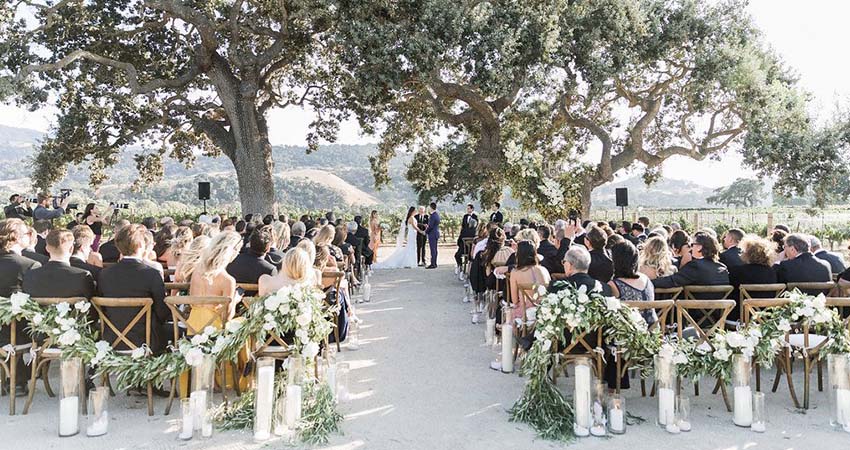 The flower arrangements in the lounge area can be as full or as sparse as you like. This area is generally a comforting spot for guests to congregate and get cozy. You can have any sort of floral arrangements at the lounge area, from small vases to elaborate installations, depending on your taste and budget. You can even choose to repurpose the ceremony flowers so that you need not spend extra on lounge area decoration.

3. Table Arrangement or Centerpieces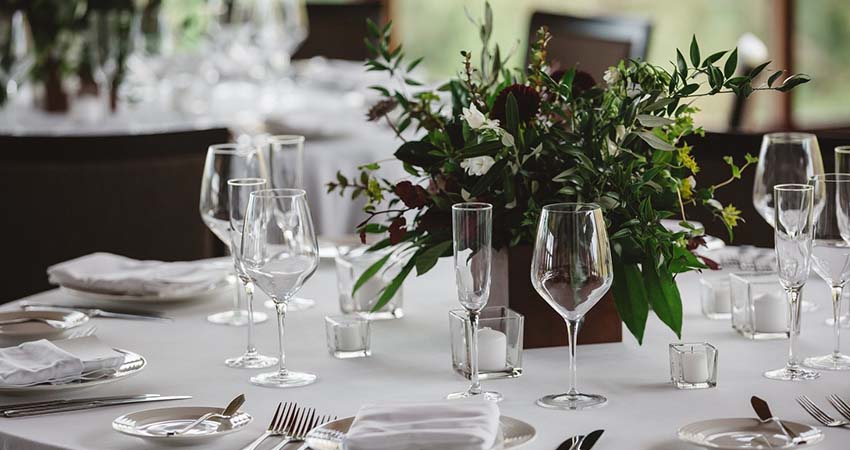 When it comes to reception flowers, centerpieces are the main draw. These are the focal point; your guests will be seated in front of these all evening. Consider size, scent, and aesthetics, as they will be observed throughout your reception. It is because of this reason; it is recommended that you splurge more on the centerpieces. Have your budget set separately for the centerpiece arrangement.

4. Chair Decorations for Newlyweds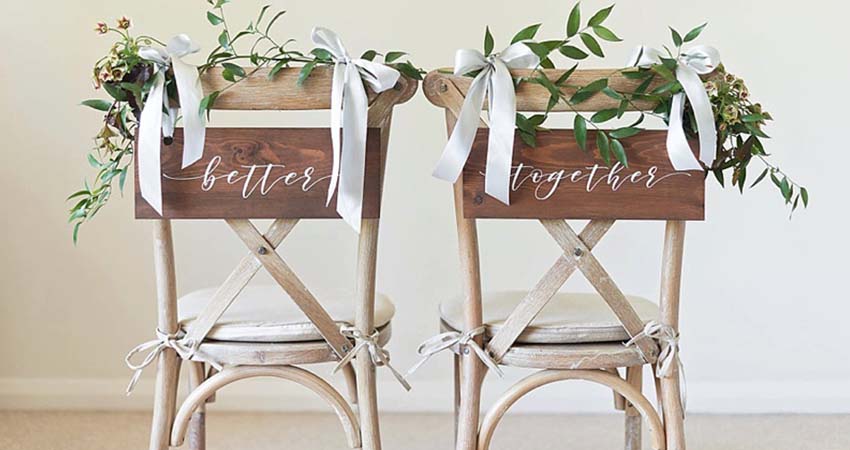 When it comes to wedding chair décor, you don't have to go overboard to make something beautiful. Smaller arrangements to embellish other décor elements are just as lovely as larger ones.

5. Wedding Cake Table Decoration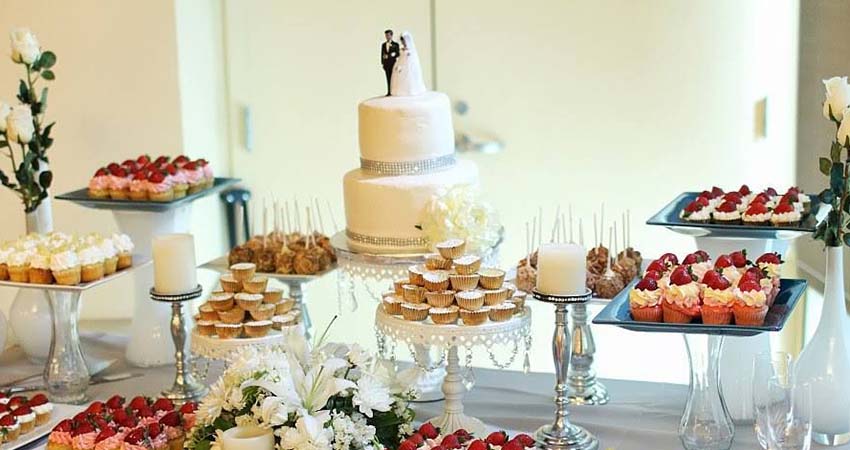 The wedding cake is one of the indispensable aspects of your wedding. There are numerous ways to decorate your wedding cake table, but flowers play an important role. They have the ability to elevate the entire decor to a whole new level. Also, if you want a floral wedding cake, make certain that you get the right one.

6. Setup of the Food Station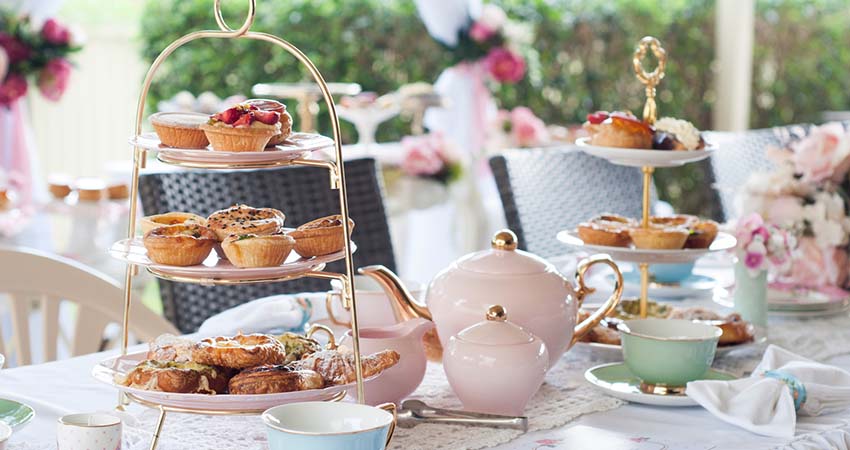 Food stations or buffet tables are already occupied with food items, so there isn't much extra space to decorate, but if you're want to decorate them with flowers, consider using smaller arrangements. Hanging flower pendants or chandeliers above the buffet can help to keep your buffet tables from looking cluttered.

7. Cocktail Area Arrangements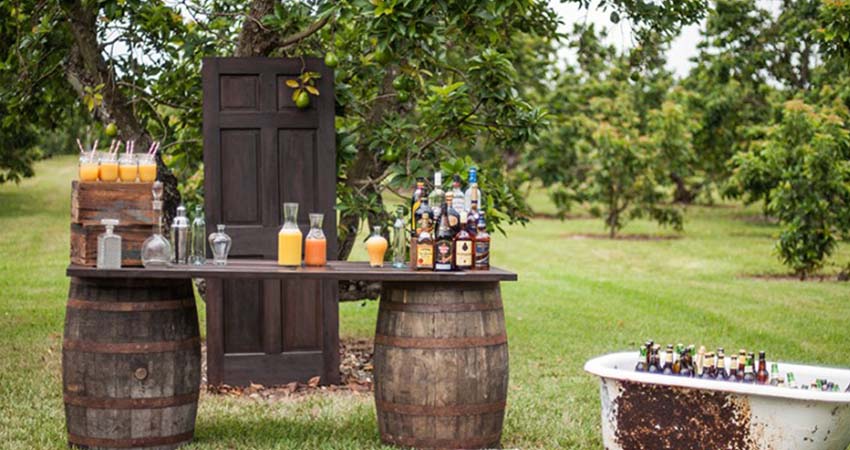 Your bar is a high-traffic area after the food stations. It is the area where your guests can have fun. A flower arrangement from your ceremony can be repurposed to make your bar area look stunning and captivating.

8. Cocktail Table Decorations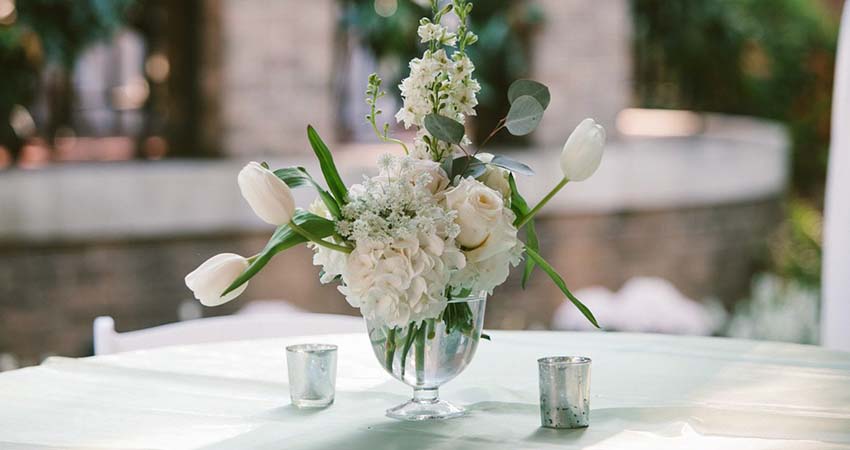 It is entirely up to you whether or not to decorate your cocktail tables with flower arrangements. You have the option of having no or a smaller flower arrangement on your cocktail tables, as these tables are already smaller in size. Simple arrangements, such as a bottle bud vase arrangement, a minimal, simply poised arrangement, or a bunch of flowers arranged in vessels, will look elegant and not clutter your tables.

9. Getaway Car Adornment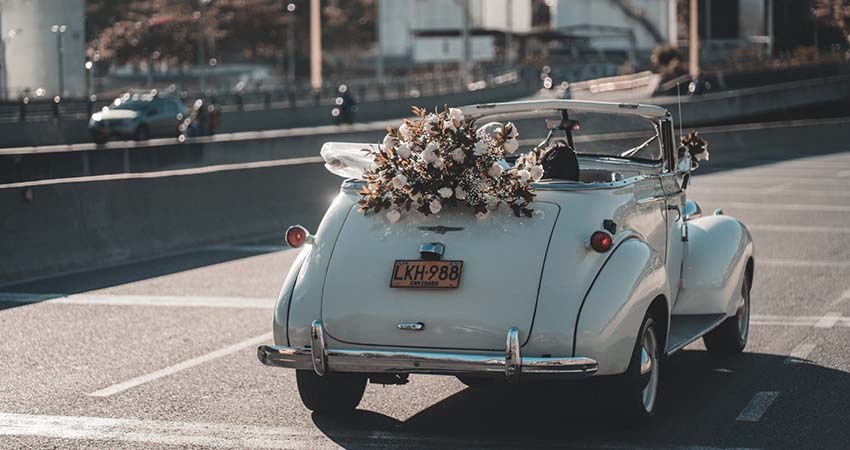 Flower arrangements are essential when it comes to decorating the newlyweds' getaway car. Flowers are a lovely addition to the adorable getaway car signs and décor. You can adorn your car with a luscious wreath or statement bouquet to make a unique exit from the reception hall to your home.
Wrapping up…
So there you have it: the essential wedding flower arrangements to take your wedding to the next level. Flowers are unquestionably expensive.
It is advised to set aside a separate budget for wedding flower arrangements. Some of them are absolutely necessary arrangements, and you cannot avoid having them, like the bridal bouquet. Other arrangements, on the other hand, can be replaced with some inexpensive decor ideas, such as balloons, tapestries, and so on. Overall, flowers are charming and add a lush and magnificent look to your wedding decor.
Happy Wedding… ☺ ☺