Wedding season is the most awaited season for all. And why not? After all, this season is filled with fun, food, and lots of enjoyment, which everybody wants to enjoy.
Deciding what to wear to a wedding can be a tricky task. Of course, the market is swamped with numerous designer dresses. However, choosing the right kind of dress for a wedding requires a lot of time and effort. But worry not, we can help you choose the best attire for the next wedding you will attend.
Here in this post, we shall some of the best wedding guest dresses ideas for you.
So, let's get started…
Table of Contents
Wedding Guest Dresses Ideas
What to wear to a wedding as a guest very much depends on the season of the wedding, how close you're to the couple and the kind of wedding you're attending. Not being too close to the couple doesn't mean that you can wear anything to the wedding. No, not at all!
When we say a different kind of weddings, it includes:
Indian Wedding
Intimate Wedding
Big Fat Wedding
Religious Wedding
Traditional English Wedding, and so on.
The kind of wedding you're attending matters a lot. Of course, you cannot just wear a short western outfit to a traditional Indian wedding. So, let's see what your options are for your friend's wedding in the UK.
Here we go…
Take inspiration from the seasons with our favorite spring, summer, fall, and winter wedding guest dresses ideas.

1. Winter Wedding Guest Dresses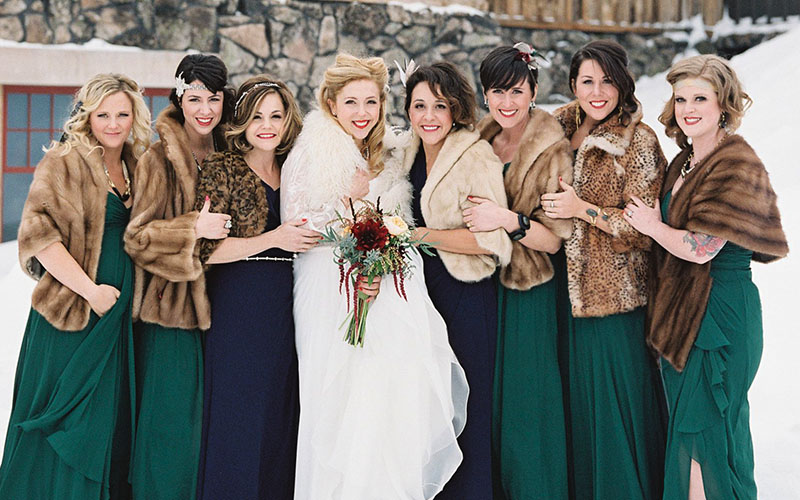 Glamorous gowns that glisten like freshly fallen snow will add a touch of glitz. Winter is the season for luxurious fabrics like velvet, satin, brocade, and heavy silk. All of these fabrics will keep you warm while you enjoy the wedding.
If you intend to wear a sleeveless or strapless gown, complement it with a wrap, shrug, or cape in white or one of your wedding colors. It will complement your style while also protecting you from the cold. For a chic, clean look, winter white is a great choice. For a black-tie event, you can wear formal attire or follow the wedding dress code.

2. Spring Wedding Guest Dresses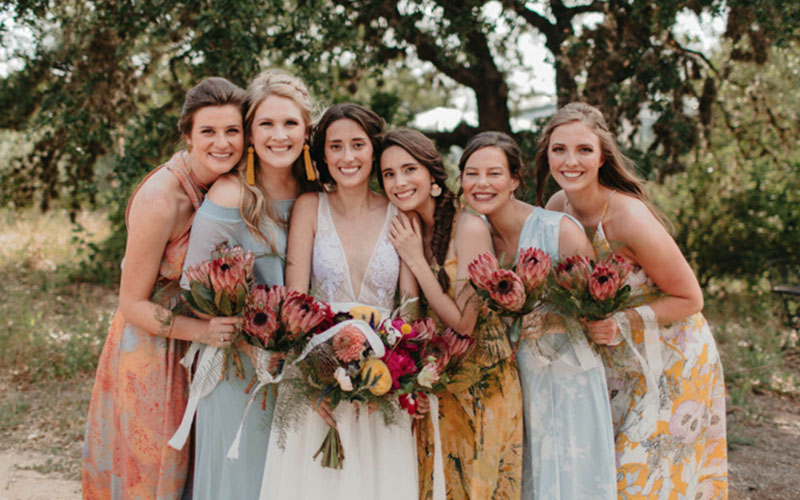 With floral elements and splashes of color, embrace the outdoors. Spring is the season of bright colors and bold patterns. So, if you're going to a spring wedding, just loosen up on the dress code a little, primarily if the wedding will be held outside. To achieve a perfect springtime look, choose lighter fabrics such as lace or cotton.
Asymmetrical midi gowns are an excellent choice for a spring wedding. You can wear a simple midi dress or one with multiple tiers. Tiers will simply add a stunning effect to the below-knee fit. Instead of black, choose a pink shade. A solid-colored midi dress is an excellent choice for a spring wedding theme.
Related: Outdoor Pre-Wedding Photoshoot Dresses Ideas
Pastels are a spring and summer classic; opt for a more vibrant turquoise, Fuschia, or mango for a more dramatic look. Tan suits, colored shirts, and ties can look seasonally appropriate on men. A simple tuxedo is always suitable for a formal evening event.

3. Summer Wedding Guest Dresses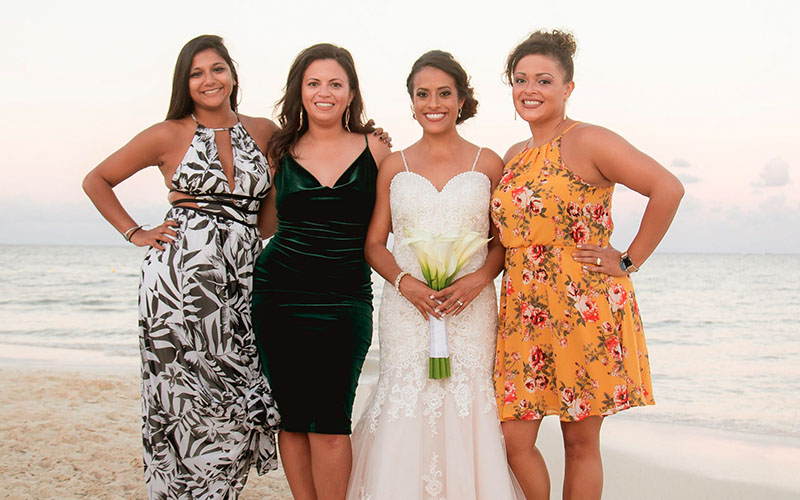 Since summer is synonymous with breezy dresses with airy silhouettes and light fabrics – for a summer wedding gown, you can choose from organdy, linen, chiffon, crepe, georgette, or any light-weight silk.
Aside from that, linen, eyelet, or seersucker will provide total comfort. Instead of a copious ball gown, choose a slip dress or sheath.
Men may wish to avoid wearing tuxedos due to the hot weather, if this is the case – opt for traditional Cape Cod khakis, blue sport coats, and colorful ties like those from Vineyard Vines, or morning suits for a more formal affair.
Related: Summer Wedding Ideas
4. Fall Wedding Guest Dresses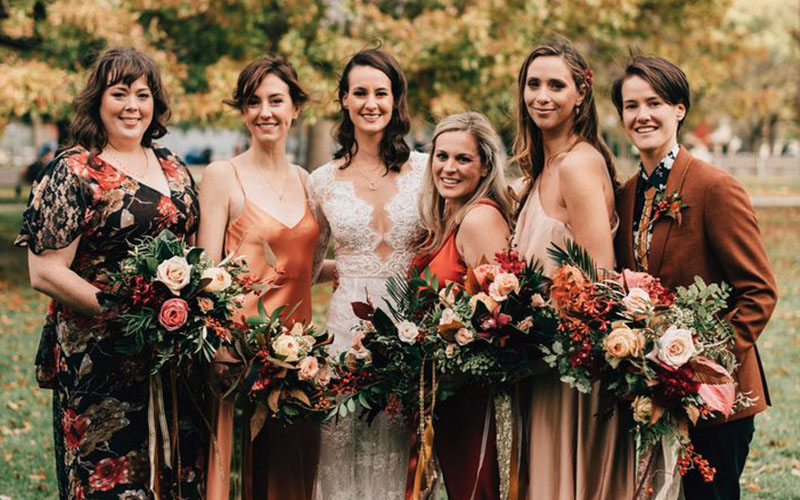 Fall is a time to embrace rich textures and luxe accents that complement the season. For a fall wedding, choose jewel-tone dresses in rich fabrics such as brocade or velvet. If you want to avoid wearing strapless dresses, choose dresses with wraps, capelets, or stoles as a safe bet.

5. Indian Wedding Guest Dresses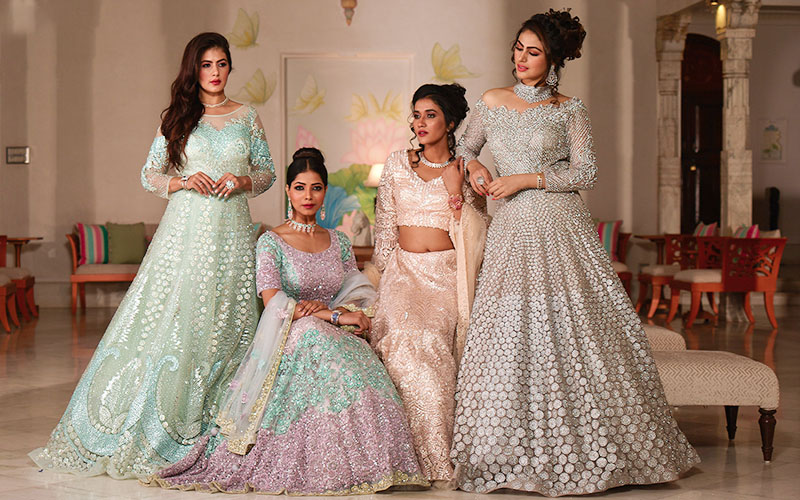 Indian weddings are jam-packed with functions and celebrations. If it's a close friends or your own sister's wedding, you'll need to buy separate dresses for each function, such as Haldi, Mehndi, Cocktail, and so on.
When it comes to Indian traditional weddings, desi style is the best bet. Yes, ethnic Indian or desi attires are the best wedding guest dress ideas.
Indian attire isn't limited to sarees and Anarkali dresses. You have an infinite number of options to choose from. Indian designers have taken desi fashion to the next level, creating a wide range of trendy Indian wedding guest dresses, including capes, palazzos, asymmetrical hemlines, and dhoti pants.
Women can wear a saree such as Kanchipuram, Matka silk, and Banarasi saree, a Lehenga with a crop top, a Lehenga with a side slit Anarkali, a Sharara with a short Kurti, a high low kurta with a cape, dhoti pants with a short top, and a full-length cape, a Long kurta with Palazzo, and so on. For the main wedding, men can wear Shervani or a simple traditional kurta pajama, and for the wedding reception, they can wear a tux.
6. Boho Wedding Guest Dress Ideas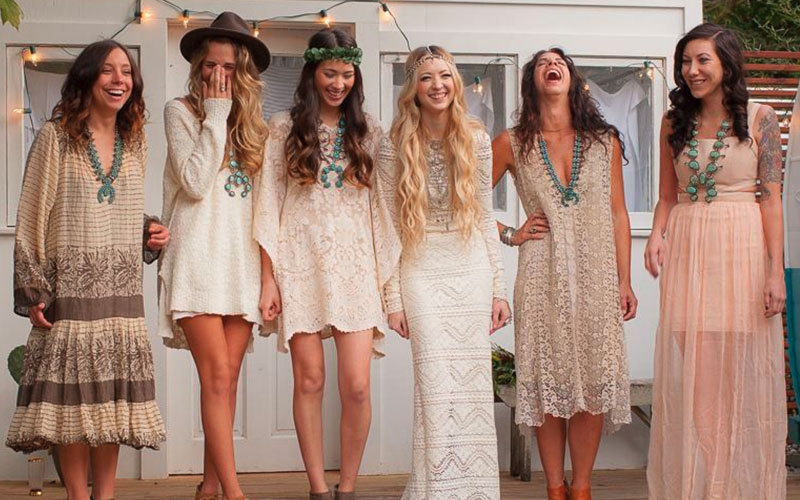 Boho wedding dresses have a style that evokes wonder and whimsy. Combining graphic lace and light-as-air fabrics results in simple silhouettes. A maxi dress is an excellent choice for any wedding, from beach ceremonies to romantic elopements. Aside from that, a floral gown with appropriate embellishments is the best bet. Men can opt for a no jacket look for a boho wedding theme.
Wrapping it up…
So these are the different wedding guest dresses ideas that you can consider for the next wedding you're going to attend. The list has dresses for all kinds of weddings, from spring weddings to fall weddings. Enjoy Shopping!!
Happy Wedding… ☺ ☺