Weddings are the most special occasion of your life! It is important to capture all the beautiful moments of the event and preserve these authentic memories in the form of a video.
The best way to preserve your wedding memories forever and to let your loved ones get a glimpse of your big day is to convert special moments into a video and then share it with your loved ones on digital channels.
Wedding videos are inspirational and creative that reveal your love story.
So, create videos that keep your memories glorious with the help of some heartwarming wedding templates that capture the various moments and perspectives.
You can also hire a professional to convert your pre-wedding, D-day, and post-wedding memories into beautiful videos that you can share on YouTube or social media channels.
Here are some unique wedding video ideas, that you can create and share!
13 Inspirational Wedding Video Ideas
Be creative, and make a video of all the beautiful moments of your wedding.
Starting from the much-awaited wedding proposal to the ecstatic honeymoon memories, preserve these memorable moments in video form and share them with your loved ones:
1. A Snippet Of The Wedding Proposal
The world would love to know, how it all started. This aww proposal moment is loved by millions, and such videos are attention-grabbing.
Moreover, it's a beautiful reminder of how your journey started. You can show it to your kids and proudly relive the unforgettable moment.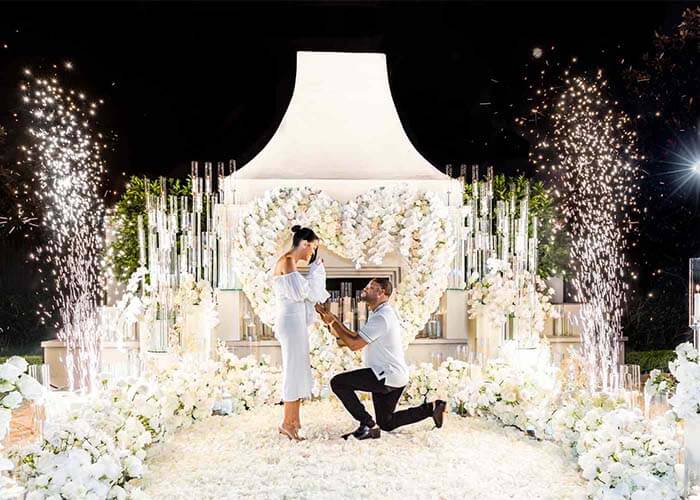 2. Exchanging Rings? Share The Capture With The World
Before you share your wedding videos, share the engagement videos for those who missed the event.
Not everyone attending your wedding will have attended your engagement, so share your engagement story with your guest list.
Arrange the clips chronologically, and use a storyline, music, and different expressions to capture the emotions that day.
3. Create A Video Of Your Wedding Invite
This is a more personalised video, which will be shared with the people you want to invite. This wedding video invite can be easily created using templates of a sound video editor and is quite quick and easy to create.
For every occasion, all you need is a free invitation maker, which has templates for every occasion and wedding event for inspiration. Fill in your invite with innovative graphics, stickers, animations, photographs, and illustrations.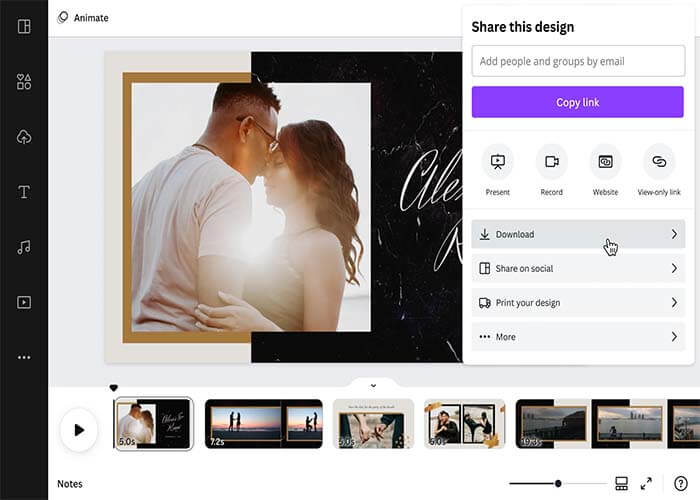 Make a pleasant itinerary and customise the events like cocktails, brunch, mehndi night, wedding day, reception, etc. with the help of various wedding templates.
Also See: 50th Wedding Anniversary Invitation Video Make it the Perfect One
4. Pre-Wedding Get-Togethers
Whether it's a bridal shower, a bachelor/bachelorette party, or a rehearsal dinner, share video clips and photographs of these important events with your loved ones, who probably are sitting far and have not been able to attend the big day.
These are beautiful moments, which form unforgettable memories for everyone. Sometimes, it's not the big day that is as important as these small fun-filled moments, where you all create cherished moments just before D-Day.
5. The Wedding Photo And Video Booth Captures
This is the digital era, where everyone has a special account to share their pleasant life journey.
For people attending your wedding, it's a big day for them to get dressed, get clicked, and then share these precious moments with everyone on digital accounts.
Create an attractive and unique photo booth or video booth corner, where people can pose, and take alluring captures.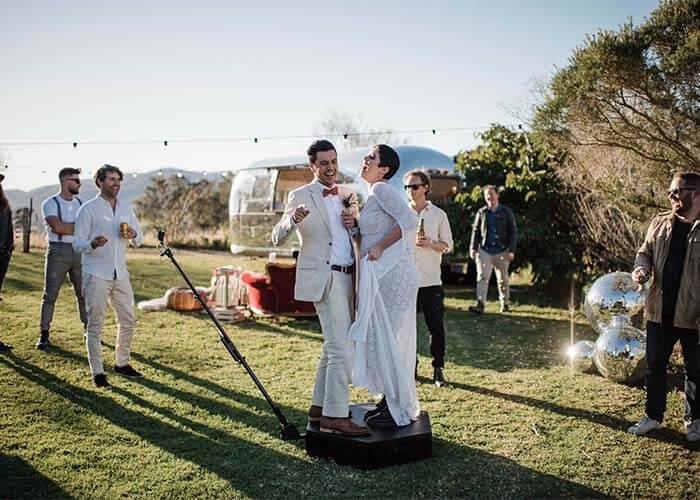 It is like a grand Bollywood entrance photoshoot, where everyone feels special when clicked by the paps. Collate the most exciting photo/video booth captures and share them with the world.
Also See : What is a Good Excuse To Not Attending a Wedding?
6. Make It All About the Bride And the Groom
A special video dedicated to your love will always have a special place in your heart, and what could be a better time to play it than at your wedding?
Gather all the beautiful extracts of how you both met, your first gifts to each other, your first walk together, your first anniversary, and many such special moments.
You can dedicate this beautiful video to your partner and have it played at the wedding, which will make him/her feel extremely special and honoured.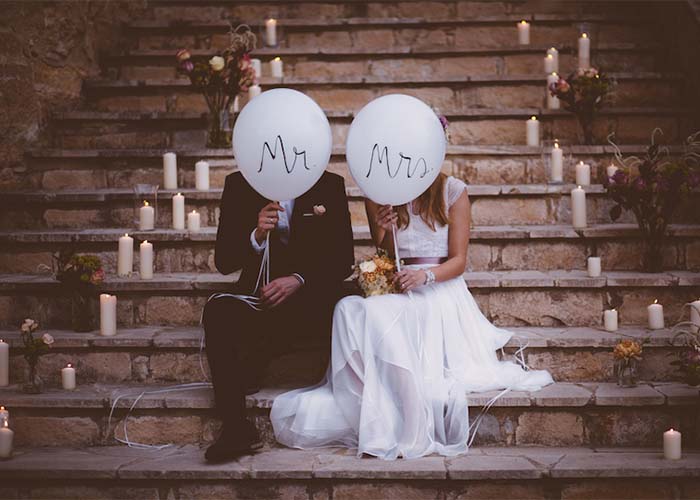 7. Frequently Asked Questions About Weddings
This is a unique but extremely popular wedding video idea, which has all answers related to the venue, menu, guest list, wedding attire, the theme of the occasion, etc.
People may have questions about how you managed the entire affair, so you can highlight some of the most important information through a video.
Add visuals and information with cute illustrations that are exceptional and fun to watch. Include a track that suits your mood as well as your musical taste.
8. Mark The Ceremony
Sharing the entire wedding video with your loved ones (especially those who couldn't attend the wedding), won't be possible or feasible. Long videos can be monotonous and may not interest everyone out there.
Collate the best moments in an attractive video, and share your big day's experience with everyone.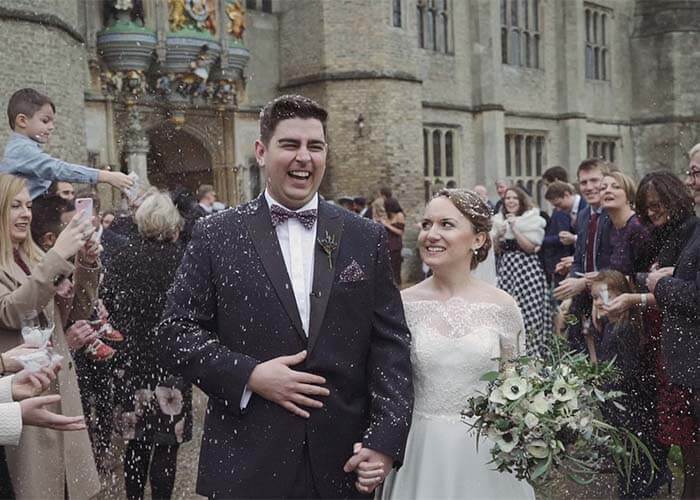 9. Your Reception Video
Your close ones would surely want to know, how your first day after the wedding went. How were you welcomed into the new family, what did you wear, and how everyone celebrated the big grand reception?
You can use a free invitation maker, to make a separate invite for the Reception.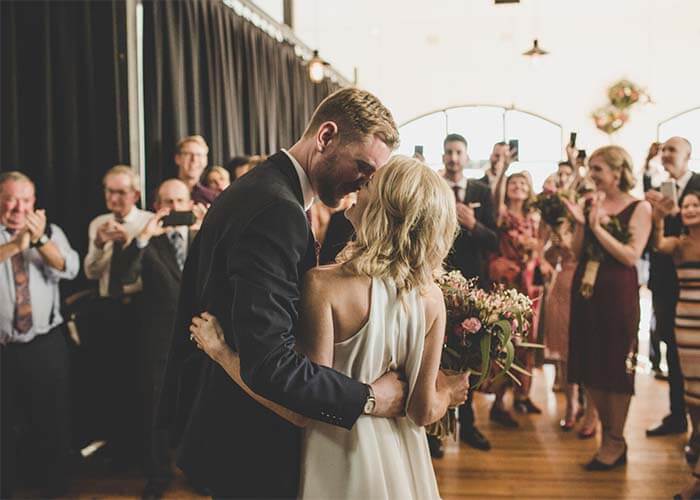 You can also use an effective video editor to curate videos on your first-day experience as a married couple and the grand reception which is held to celebrate your love story.
10. Share Your Wedding Album Video
Gone are the days when people would retain massive photo albums to preserve wedding memories. Now everything is online – even your wedding album.
Compile a video of the most stunning moments, and capture your wedding memories with the help of as many scenes as you like.
11. Your Travel Video Or Honeymoon Shoot
Capture beautiful moments of your first vacation as a married couple – your honeymoon, the most special holiday, where you and your partner have no one to disturb you.
It is indeed a private, yet luxurious affair. You can share some of the most adventurous moments of your vacay, or make a short video of the exotic location.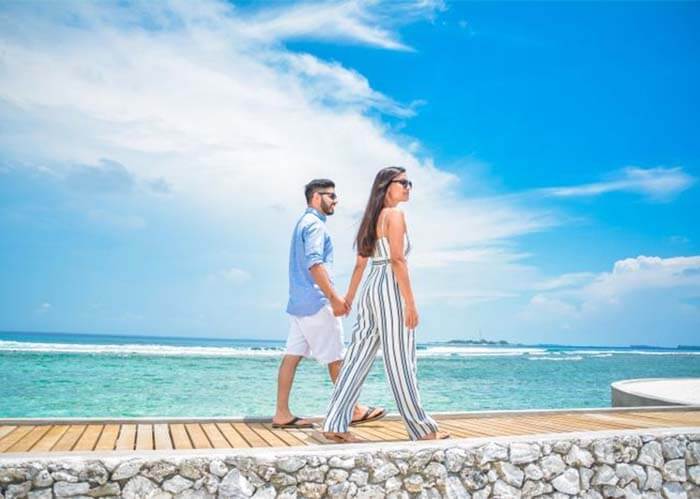 12. A Video On Blessings, Gifts, And Wishes
Compile a list of guest messages, blessings, gifts, and wishes from each family member, edit the video and add some colors, fonts, and text.
Create an appealing look and post it on multiple channels to highlight the beauty of how others wish well for you. You can thank your near and dear ones and let them know how much their good wishes and gifts mean to you.
Making such videos is also a way to thank them and show gratitude and affection, to those, who have showered you with so much thoughtfulness.
13. Send A Video Thank You Note
Considering the long list of invitees, and the lack of time, you may have after the wedding, it's best to create a thank you video and share it with all your guests. You can add some special effects using creative editing options and make it easy to send your video to family and friends.
Conclusion
This is just a version of all the beautiful wedding moments you can capture. Besides the above ideas, you can post group dances, wedding vows, family member expression videos, and so much more.
Creating such wedding videos doesn't take much effort, time, or money and is so much fun to make. All you need is the basic equipment, a romantic storyline, some great pictures, and video clips, beautiful expressions, and a heart full of love.
These moments are warmly appreciated by everyone around and they look forward to such inspirational, attractive, memorable, and romantic videos